Best Japanese Skin Care Products for Winter
Must Buy Japanese Drugstore Skin Care Products to Solve Winter Skin Care Problems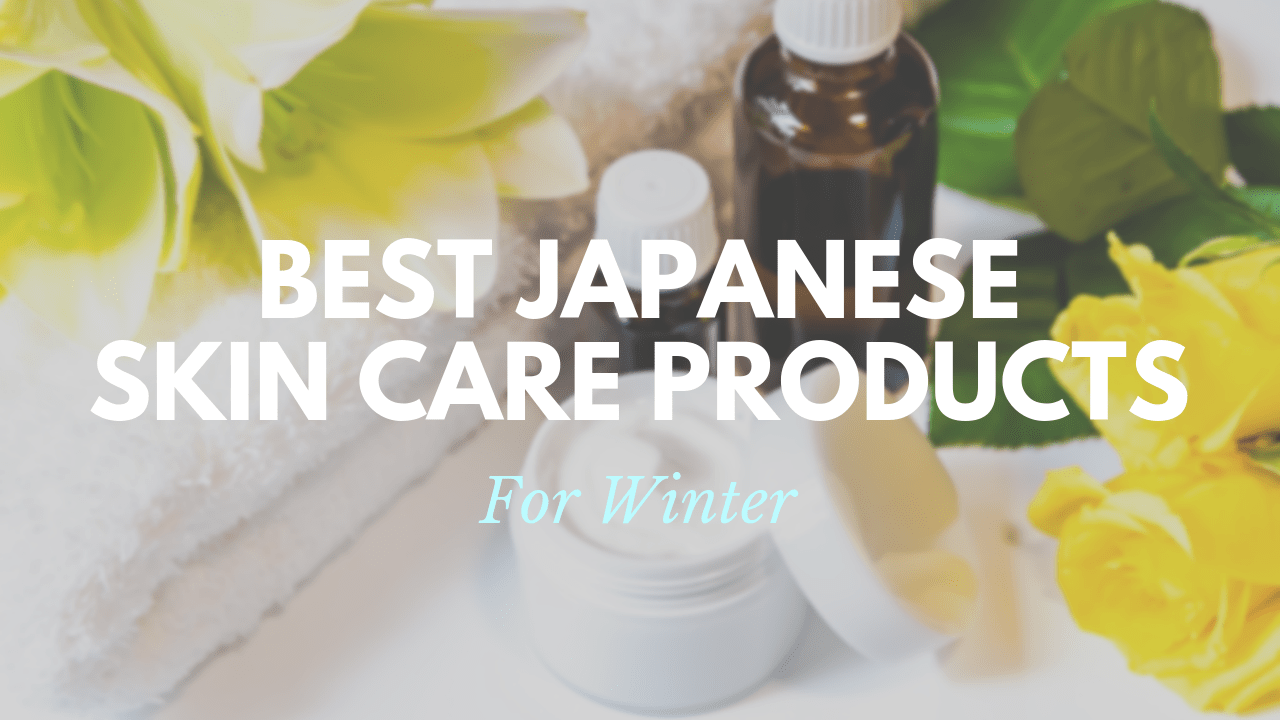 When the seasons are changing, your skin is more likely to get affected and might need a special skin care routine for it. Especially in autumn and winter, our skin can get pretty sensitive and dry, so it's important to use skin care products that are suitable to your skin condition.
In Japan, there are many cosmetics products being released during autumn and winter. Today, I have picked some of Japanese skin care products that might save you from autumn/winter skin troubles. Most of listed skin care products (face wash, peeling, toner etc) are affordable and can be found at drugstores in Japan easily!
1. Meishoku DETClear Bright & Peel Peeling Jelly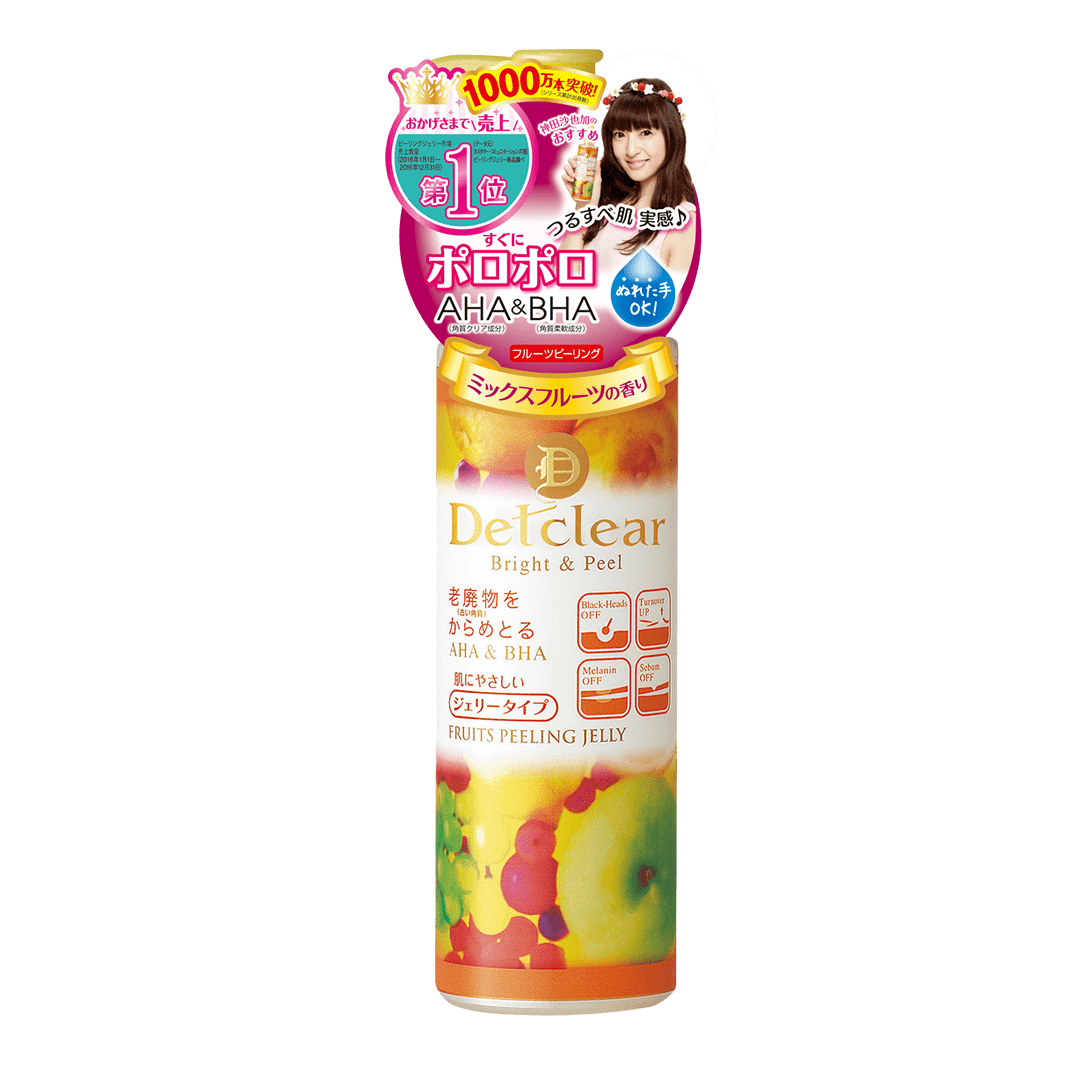 Price: 1,296 yen (180 ml)
Meishoku DETClear Bright & Peel Peeling Jelly (明色化粧品 DETクリア ブライト&ピール ピーリングジェリー) is a Japanese peeling gel that is effective for dry and rough skin. The peeling gel has watery texture and gently peel off dirt and dead skin. It's also effective to remove dark spots, dullness of skin, and blackheads, and makes pores less visible and skin look brighter.
There are fragrance and non fragrance types available, and my favourite is the mix fruit scent. The product is also available with the limited scent, Fruity Banana, and cute design collaborating with cute Minions. It's available for limited time only, so make sure to get it if you are lucky to find it 🙂
2. AHA Cleansing Research Soap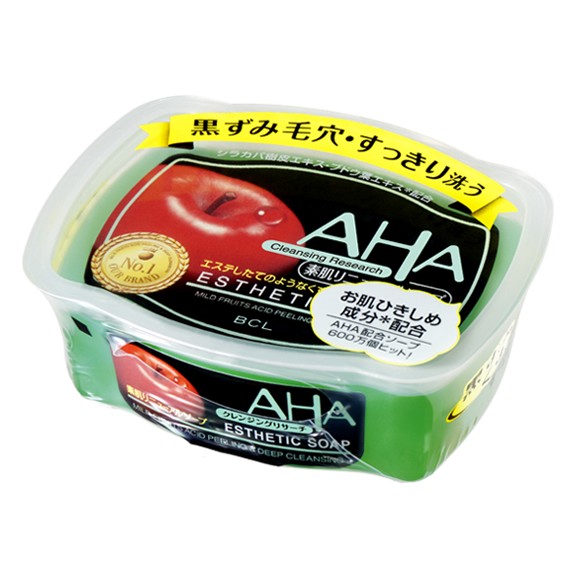 Price: 864 yen (100 g)
AHA Cleansing Research Soap (AHA クレンジングリサーチ ソープ BCL カンパニー) is a bar soap type peeling product by the popular cleansing range, AHA Cleansing Research. The soap has a strong peeling and cleansing effect comparing to other similar products, therefore, you may feel your skin become slightly dry or rough after using it.
This esthetic soap contains AHA (fruit acid) that removes old horny skin, dullness and dark spots of your skin, and leads skin look smooth and bright. In my opinion, when I used the soap, I felt that the detergency of the soap is pretty strong, so I'd recommend you to use it around once a week.
3. Rohto Obagi C Enzyme Face Wash Powder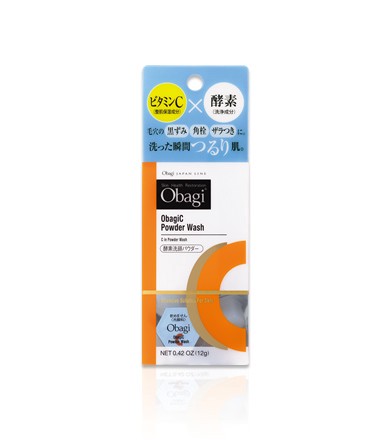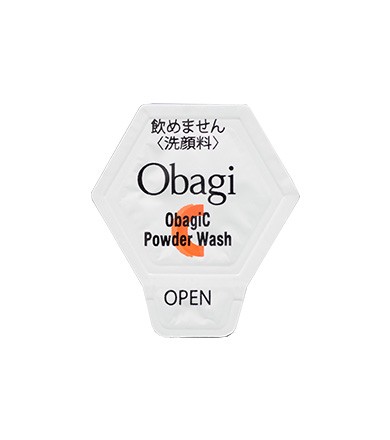 Price: 1,800 yen (0.4 g *30 pc) 【Shop Online】
When it comes to enzyme cleansing products, Rohto Obagi C Enzyme Face Wash Powder (ロート製薬 オバジC 酵素洗顔パウダー) a top selling product in Japan. Each powder comes in a capsule for one time use individually. Take one capsule in your palm, make a foam with a little warm or lukewarm water then apply it on your face. After one single use, it clears blackheads and clogged pores, and make skin smoother.
Rather than all over my face, I use this products mainly around my nose and cheeks which I would give intensive care to remove dead skin and clean pores. As I continued using it, I felt that the darkening of the pores has become less visible.
4. Kanbo Suisai Beauty Clear Powder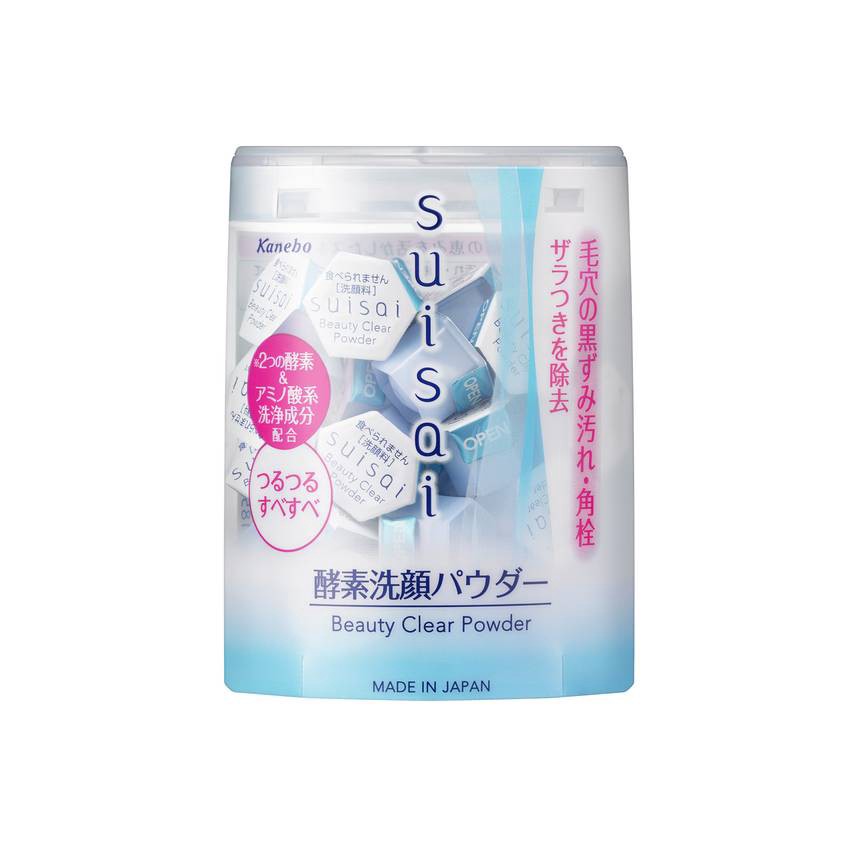 Price: 1,080 yen (0.4 g *10 pc), 2,160 yen (0.4 g *32 pc) 【Shop Online】
Kanbo Suisai Beauty Clear Powder (カネボウ化粧品 スイサイ ビューティクリアパウダー) is one of the most popular Japanese skin care products worldwide. I have started using this products after Obagi C Enzyme Powder Wash. I noticed that Suisai Beauty Clear Powder lathers better, and felt smooth and refreshing after wash without getting dryness or irritation. Like Obagi C, this face wash powder comes in small individual packages which are extremely useful to carry for travel.
5. Kenko Cooperation Doroawawa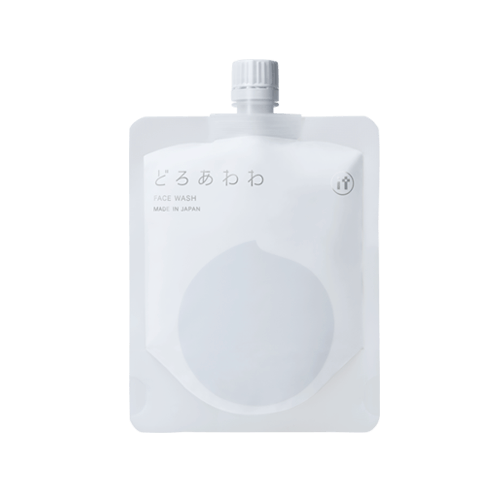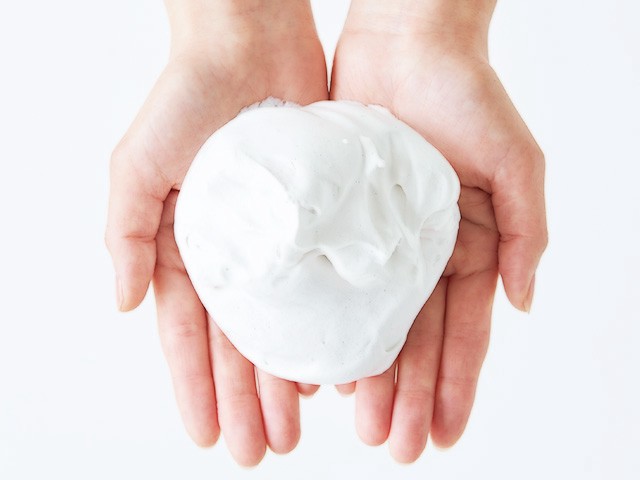 Price: 2,480 yen (110 g)
Kenko Cooperation Doroawawa (健康コーポレーション どろあわわ) has become one of the top selling face wash products in Japan in the past few years. With this face wash, you can create surprisingly thick and firm foam. The fluffy but firm foam does not fall out when you wash your face and give massage. When I first used this products, I realised what really "bubble face wash" meant. The product contains two beauty ingredients from rice: rice koji extract and rice bran fermented extract that leave skin moisturised. What I like most about this product is that after wash skincare products penetrate into my skin deeper and perform better.
6. Shiseido Perfect Whip Cleansing Foam Collagen In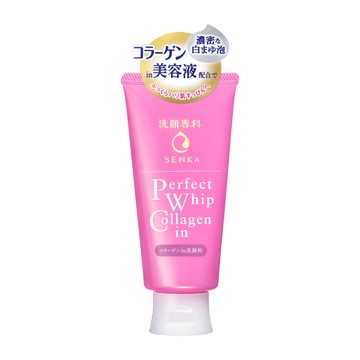 Price: 605 yen (120 g) 【Shop Online】
You may recognise the face wash with the iconic blue package as Shiseido Perfect Whip Cleansing Foam is the best selling Japanese face wash product of all time, and it's also hugely popular worldwide. I also started using this product since I was a teenager. Now, the new product is available in a cute pink package, Shiseido Perfect Whip Cleansing Foam Collagen In (資生堂 パーフェクトホイップコラーゲンin) that contains 60% beauty serum and collagen, and keeps skin hydrated and smooth. The product is recommended to use with a foaming net that creates a large amount of thick but fine foam. I prefer to use it in the morning as I can make good large foam with a small amount.
7. CHIFURE Skin Lotion Deep Moisture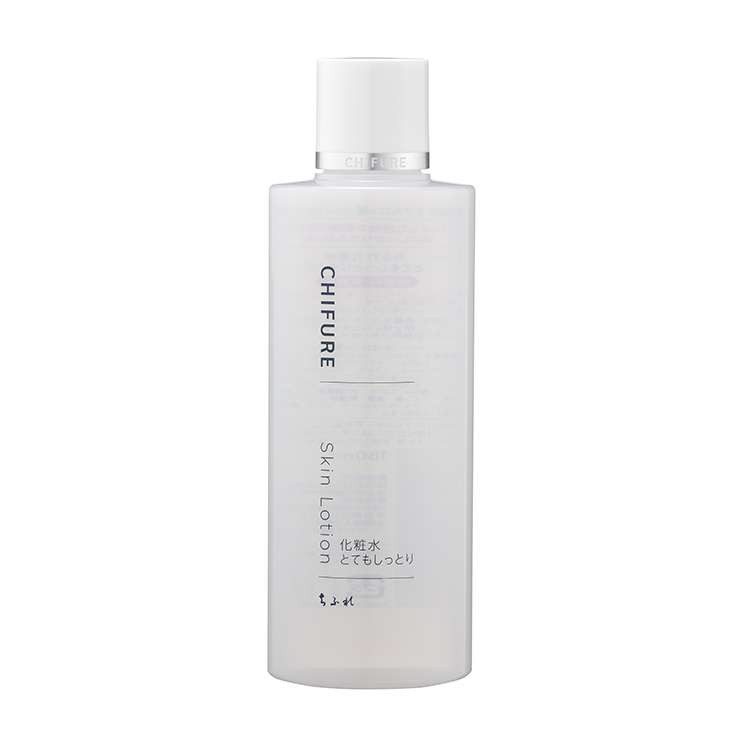 Price: 560 yen (180 ml)
CHIFURE Skin Lotion Deep Moisture (ちふれ 化粧水 とてもしっとりタイプ) has been the hottest Japanese skin care product in recent years and introduced on various medias as one of the best low price high quality beauty product in Japan. There are several types of skin lotion available by Chifure, and I have chosen the deep moisture type since I though it would be effective for my dry skin in winter. The texture of the lotion is thick and slightly jelly, which is perfect for dry and cold season. The best thing about this product is the affordable price although it comes in a large bottle. It's great for daily use!
8. Shiseido d Program Moist Care Lotion W/Emulsion R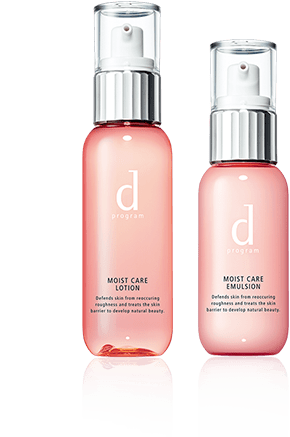 Price: Lotion 3,500 yen (125 ml), Emulsion 3,800 yen (100 ml)
As my skin tends to cause trouble in every hay fever season occurring in autumn and winter, a special skin care routine for my sensitive skin is an essential. Shiseido d Program Moist Care Lotion W/Emulsion R (資生堂 dプログラム/モイストケア ローション W 薬用化粧水 エマルジョン R 薬用乳液) are the great skin care products for my dry and sensitive skin. When my skin gets rough, especially the around eye area turns red, and the my nose area gets very dry, my skin become peeling and flaky. These lotion and emulsion penetrate into dry skin and solves my skin trouble quickly. It sets my skin barrier function and leads to moist and beautiful skin with clear complexion. FYI, during summer, I have used the different products from the same skin cafe range (Shiseido d Program) Balance Care Lotion W Ⅰ・Ⅱ and Emultion R Ⅰ・Ⅱ.
There are various products available depending on the skin type from d Program series, and 7 days trial kits are available. d Program series is not so affordable comparing to other products on this list, but if you are interested, try the trial kit and find which product is suitable for your skin!
Thanks for reading! What did you think about these Japanese skin care products?? If you have skin trouble in winter like me, I'd highly recommend you to try these skin care products to keep your skin healthy and look beautiful! These skin care products are all sold at drugstores in Japan, and most of them are very affordable. Try various products and find the one suits on your skin 🙂
For more information about beauty products in Japan, please check out these articles, too!
▽Related Articles▽
▼Editor's Picks▼
---