10 Must Buy Japanese Hand Creams
Best Hand Creams to Buy in Japan for Winter

It's getting cold out day by day, and our skin needs an extra skin care process. But do you also take a good care to your body, especially hands?? Do your hands suffer from dryness, cracks or chapping? Or having more wrinkles nowadays? If yes, your hands must need good skin care products.
In this article, I'd like to introduce 10 Japanese hand creams for winter. Hand creams are easy to carry and also great items to buy for souvenirs or small gifts. I hope this article would be helpful for your future shopping in Japan 🙂
1. Yuskin A & Yuskin Hana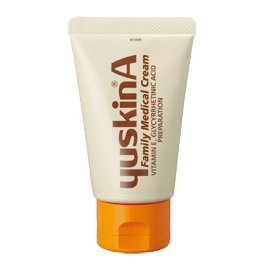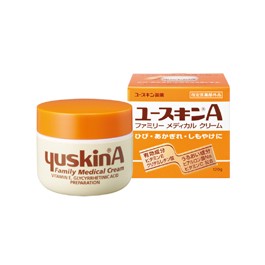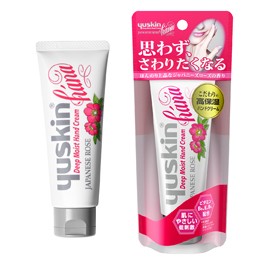 Yuskin A (ユースキンA) is a long-selling hand cream in Japan, that almost every family has at least one at home. Yuskin A is a great product for sensitive skin and very effective for chapping and chilblains. The hand cream is available in various size from a small tube to a large jar. I personally use the small one and carry with me all the time so I can apply it whenever my hands feel dry.
Price: 420 yen (30g), 780 yen(60g), 830 yen (70g), 1,240 yen (120g), 1,505 yen (260g)
Yuskin Hana series is also recommended, which is moisture rich hand cream just like the original Yuskin A series, but has floury scents. The original series has got a slightly medicine-like scent, but Yuskin Hana series are available with 5 different aromatic flower fragrance : Japanese Rose (pink), Lavender (purple), Chamomile (light green), Yuzu (orange), Jasmine (deep green).
Price: 770 yen (50g)
2. FIANCÉE Hand Cream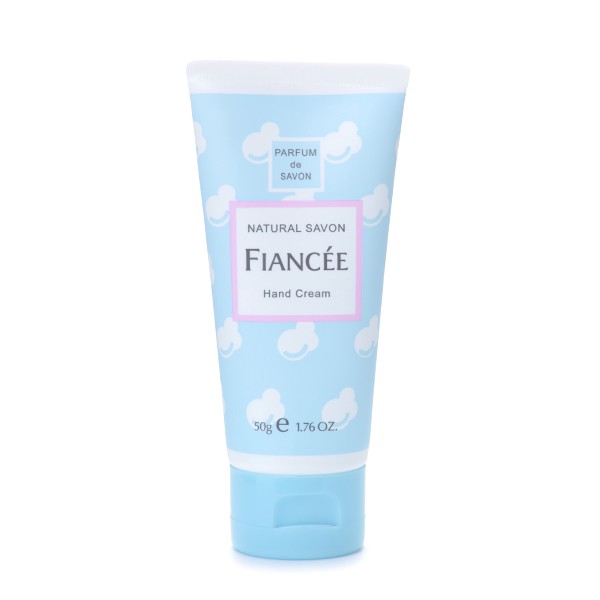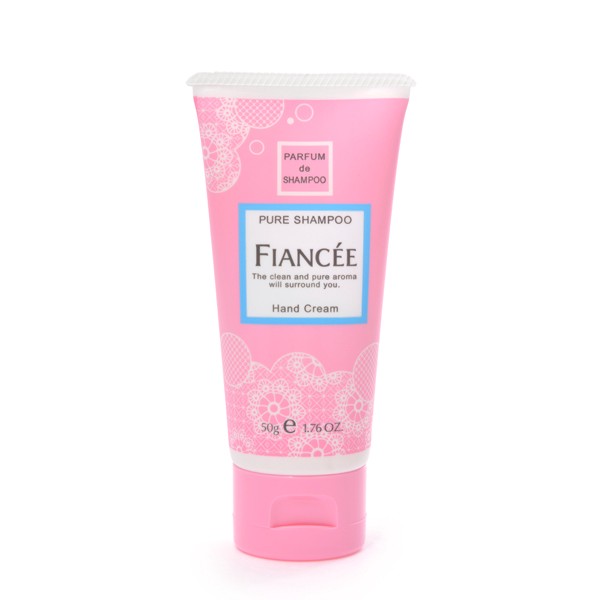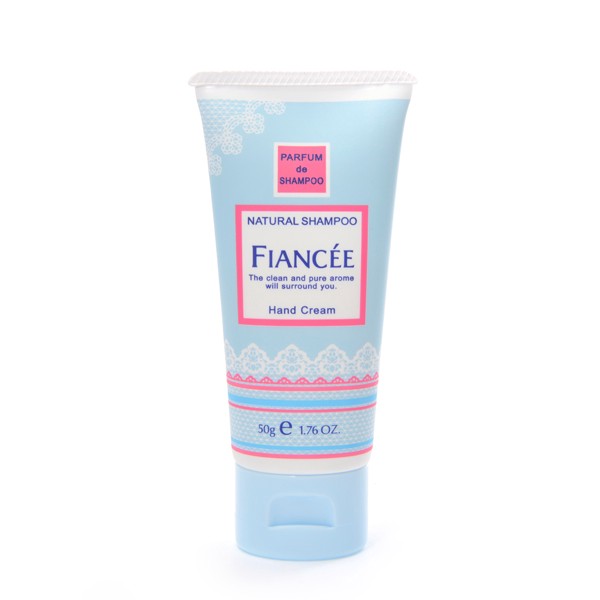 When it comes to fragranced hand cream like Yuskin Hana, I'd also like to recommend FIANCÉE hand cream by Ida Labo (フィアンセ ハンドクリーム / 井田ラボラトリーズ). The product comes with a cute and girly package which is a perfect item for small gifts. It contains 3 kinds of rich ceramide and shea butter that make your hands soft and moist without greasy texture. The fragrances are available with three different scents: Natural Savon, Pure Shampoo and Natural Shampoo, and this hand cream gives you a little hints of refreshing scents that you can use instead of perfume. If you like FIANCÉE hand cream, you may also like other products by Ida Labo who also offers many other fragranced beauty products with affordable price. I'd also recommend body mist and hair mist.
Price: 550 yen
3. Kiss Me Medicated Hand Cream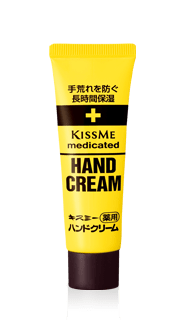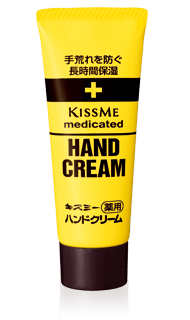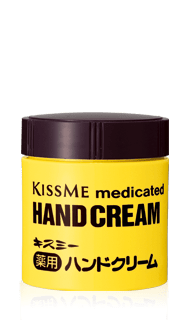 Kiss Me Medicated Hand Cream (キスミー薬用ハンドクリーム) is a high moisturizing skin care product that contains vitamin E ester, isopropylmethylphenol, glycerin, camphor, etc. It's also effective to improve blood circulation when you massage your hands with it. The cream has firm texture, and it's slightly greasy, but when you rub it into your skin, it will feel smooth gradually. When I have dry and rough hands caused by washing, I use this product before going to sleep and my hands feel moist and smooth in the morning.
Price: 250 yen (30g), 500 yen (65g),600 yen (75g)
4. Country & Stream Natural Hand Cream Rich Moist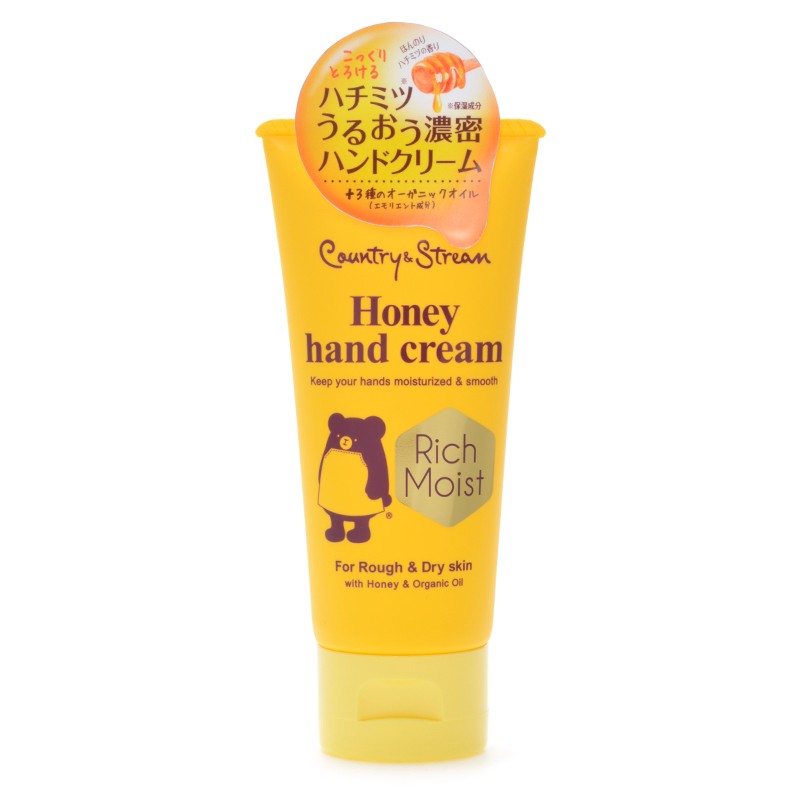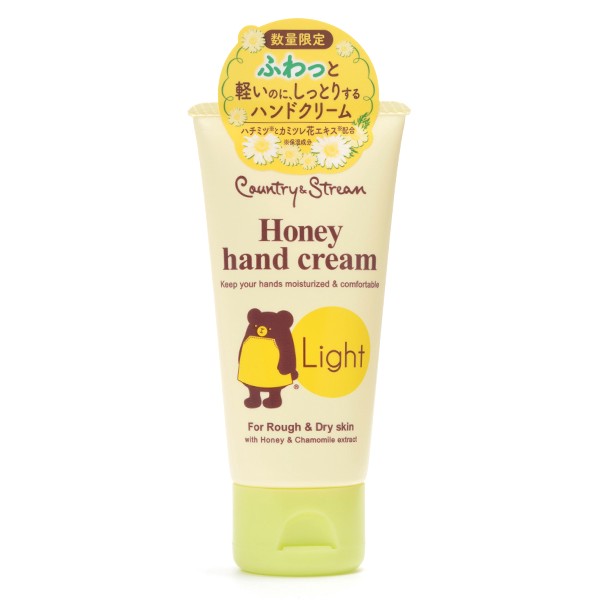 Country & Stream Natural Hand Cream Rich Moist (カントリー・ストリーム ナチュラルハンドクリーム リッチモイスト) is a great "affordable" cosmetics product in Japan. The product has been renewalled recently, and it especially focuses on moisturising. It contains honey and 3 kinds of organic oil, prevents drying and moisturises skin without greasy feeling, and is very effective after kitchen or house work.
There is also a light version hand cream available, Country & Stream Natural Hand Cream Light, which has more light and smooth texture. I'd recommend the light version to use during the day when you are working and don't have a time to dry out hand cream after applying. Both costs only 550 yen, why not to try both!
Price: 550 yen (50g)
5. Kumano Bahyu (Horse Oil) Hand Cream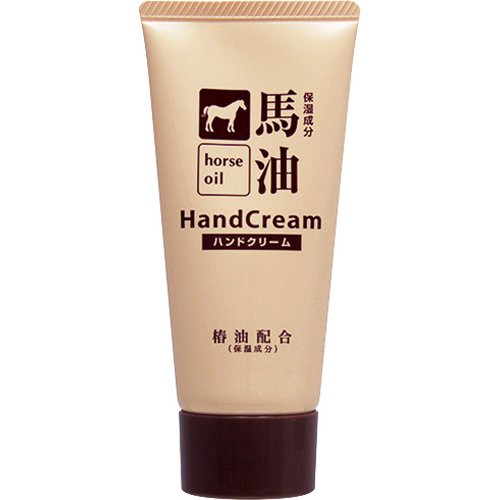 Kumano Bahyu (Horse Oil) Hand Cream (熊野油脂 馬油ハンドクリーム)is a rich moisturising hand cream containing quality Bahyu (horse oil) and Tsubaki oil. I met this product when I visited my auntie's house, tried it on my hands, and I was amazed how smooth and moisturising the cream was! Some of horse oil products have strong, unpleasant smell but this Kumano Bahyu Hand Cream is almost unscented, and moisturises skin instantly with a little amount. surprising. Also it's surprisingly cheap. I've been a fan of this hand cream ever since I met, and always have it in stock at home!
Price: 550 yen~ (60g)
6. Locobase Repair Cream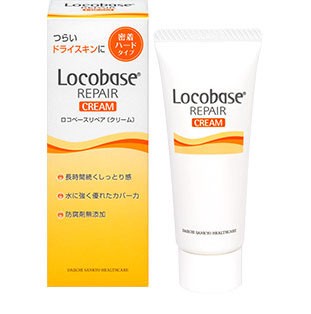 Locobase Repair Cream (ロコベースリペア クリーム) is a great product for sensitive, dry and damaged skin especially for those who suffer from cracked or chapped skin. The cream contains skin lipid components that penetrates into stratum corneum, protects damaged and dry skins, and keeps moisturising for long hours. The hand cream is preservative free and hypoallergenic that can be safely used for sensitive and baby skins. The texture of the cream is pretty thick and solid, and gives deep and concentrated care on damaged part of your skin.
Price: 1,800 yen (30g)
7. Collage D Medi Power Moisturizing Hand Cream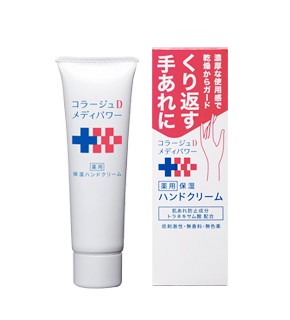 Collage D Medi Power Moisturizing Hand Cream (コラージュD メディパワー保湿ハンドクリーム) is a hand cream from a hypoallergenic skincare range, Collage D Medi Power by Mochida Health Care. The products are specially made for eczema/atopic dermatitis skins. The cream has thick and solid texture, but easy to spread and penetrates deep into skin. The rich cream sustains moisture on skin and avoid from skin trouble and irritation with ingredients such as tranexamic acid, hyaluronic acid, ceramide, collagen, etc. The product might be more pricey, yet the effect and quality should be much higher than regular hand creams in Japan.
Price: 1,485 yen (30 g)
8. Mama Butter Natural Shea Butter Hand Cream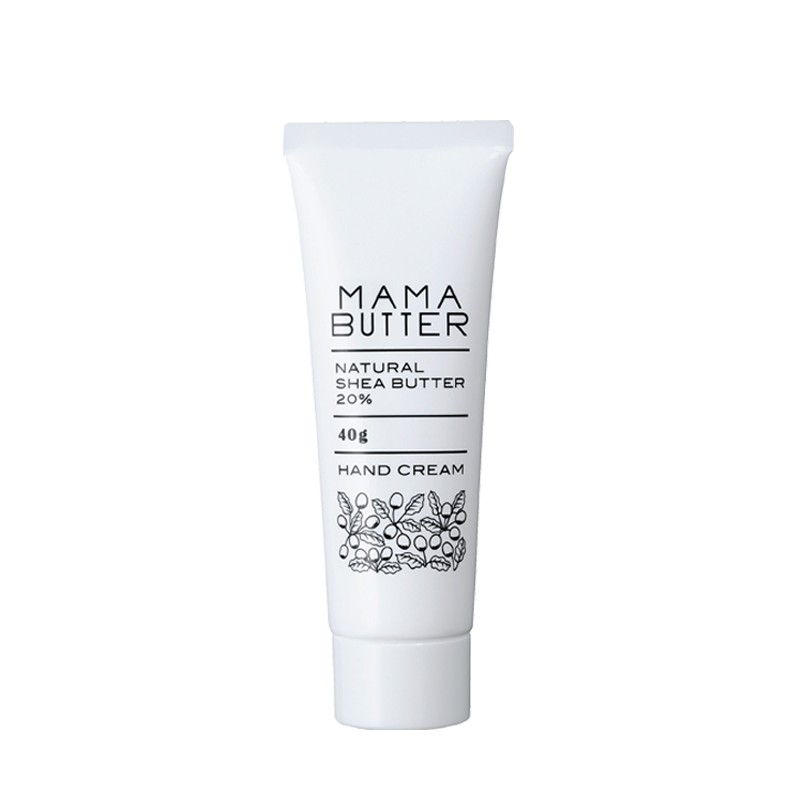 Mama Butter Natural Shea Butter Hand Cream (ママバター ナチュラルシアバター ハンドクリーム) is a chemical preservatives, synthetic additives, and artificial fragrance free hand cream. The texture of the cream is light and refreshing rather than moist. Yet, it contains shea butter that sustains skin hydration for long period. It's available with non-fragrance or three kinds of fragrance with natural scents: Lavender, Orange and Rose.
Price: 968 yen (40g)
9. Coenrich Q10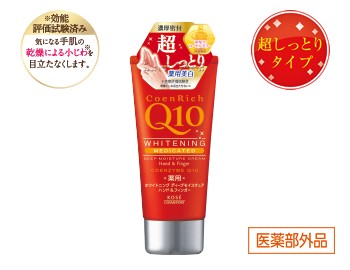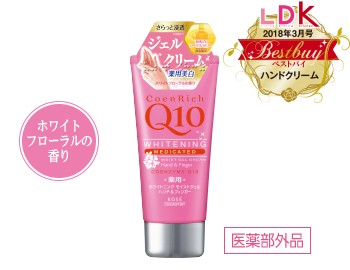 Coenrich Q10 by KOSE is one of the most popular hand cream series in Japan, and it's currently available with 5 different types. Coenrich Q10 Medicated Whitening Hand Cream Deep Moisture (コエンリッチQ10 薬用ホワイトニング ハンドクリーム ディープモイスチュア) has the highest moisturising effects of the series that contains high purity coenzyme Q10 as well as royal jelly and jojoba oil. This hand cream also suppresses the formation of melanin and prevent spots and freckles. You can hydrate your skin and give them whitening care at the same time. During summer, I'd recommend Coenrich Q10 Medicated Whitening Hand Cream Moist Gel (コエンリッチQ10 薬用ホワイトニング ハンドクリーム ディープ モイストジェル) which comes in a pink package. This is a gel type hand cream has lighter texture and refreshing floral scent.
Price: 548 yen (80 g)
10. Curel Hand Cream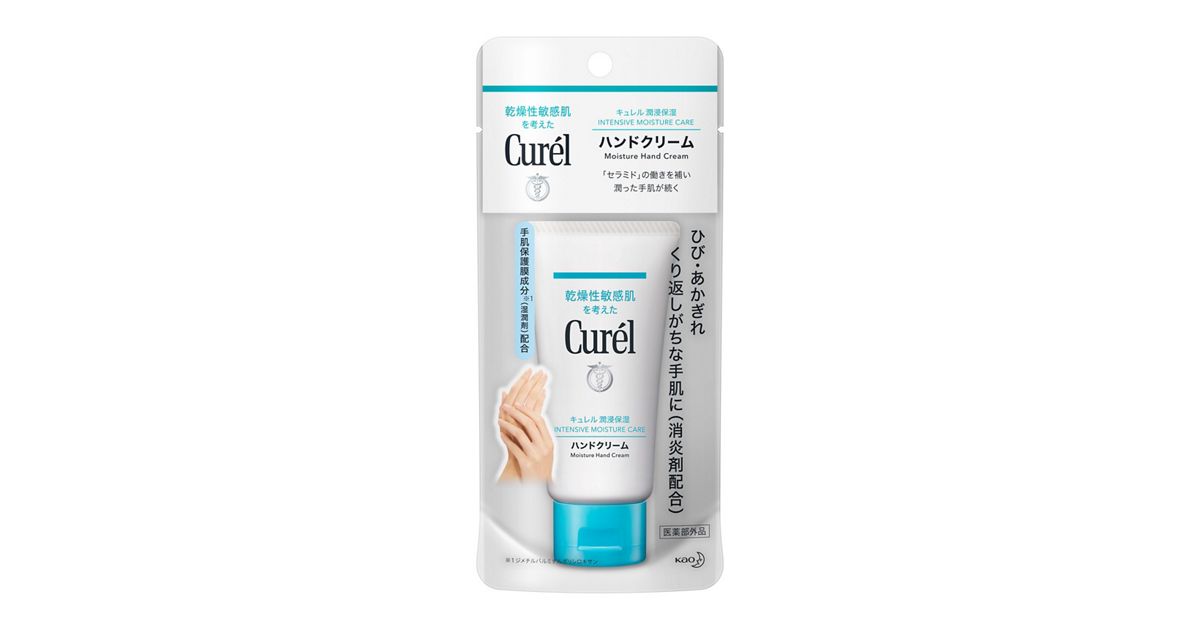 Curel by Kao is a skin care series specially made for dry and sensitive skins. I have used several products from Curel series including shampoo, conditioner, body wash, and tried this Curel Hand Cream (キュレル ハンドクリーム). The hand cream is unscented, and has light texture and dries quick that can be used during office work. Though, it gives high moisturizing effects and leaves skin smooth and soft.
Price: 1,100 yen (50 g)
How did you enjoy the list?? There are many kinds of hand creams sold in Japan, but most of listed hand creams can be easily found at supermarkets or drugstores in Japan. Pick your favourite by symptoms, effects and fragrance!
Here are some more articles about shopping beauty products in Japan!
▽Related Articles ▽
▼Editor's Picks▼
---