Best Japanese Face Masks for Winter
Must-Buy Japanese Facial Sheet Masks for Dry Skin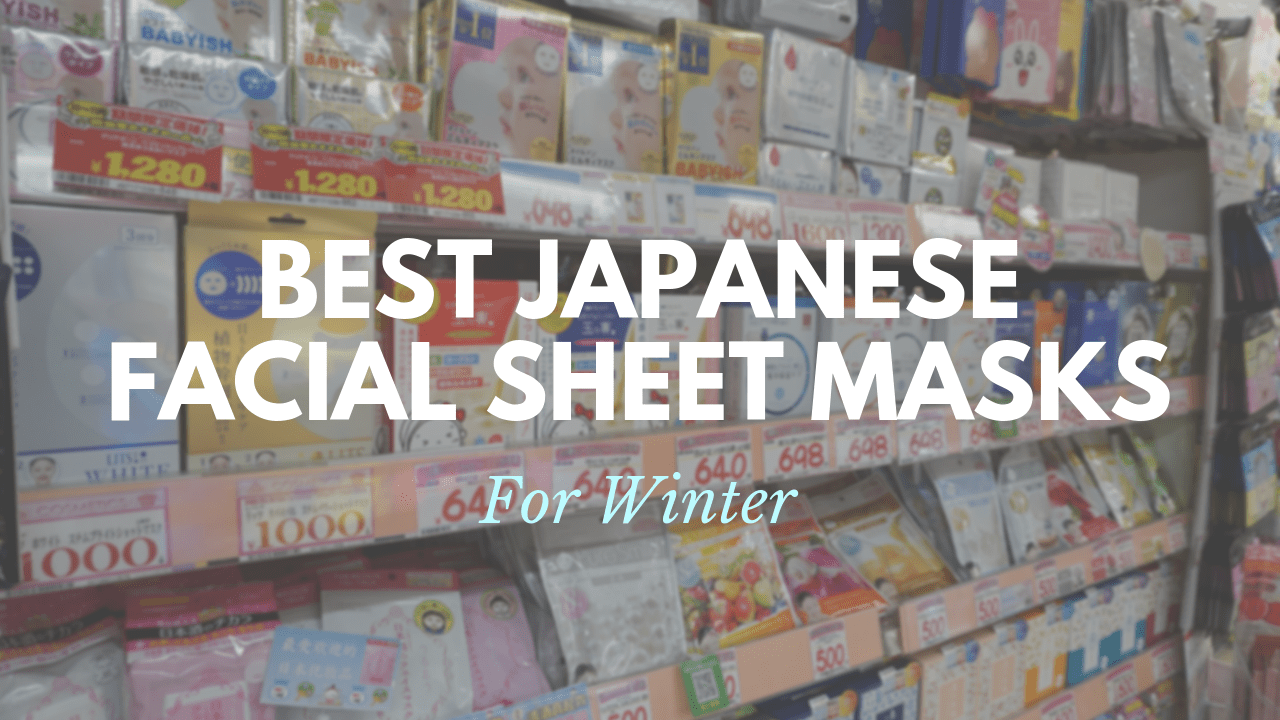 Japanese face masks are one of the most popular skin care products to buy in Japan. Check out 5 best Japanese facial sheet masks to hydrate dry skin during autumn and winter.
It's getting cold day by day in Japan and you may start worrying about your skin condition especially if you have dry skin. In autumn and winter, your skin definitely needs an extra care, don't you agree? Face masks are one of must-have skin care items which are highly recommended to use during winter to moisturise your skin. In Japan, various kinds of face masks can be found at drugstores, variety shops, department stores and more with a wide price range.
Today, I have picked 5 "affordable" Japanese face masks which work effectively to hydrate dry skin. These face masks are perfect souvenir gift during autumn and winter!
1. Minon Amino Moist Skin Mask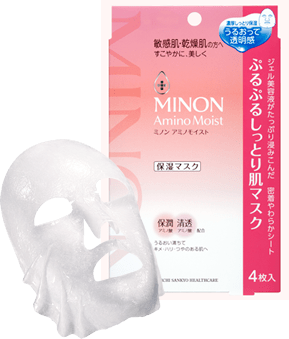 Price: 1,200 yen (4 pc)
Minon Amino Moist Skin Mask (ミノン アミノモイスト ぷるぷるしっとり肌マスク) is one of winter must-haves for me. The mask contains gentle and rich beauty ingredients which are made for sensitive or dry skin, and penetrates into skin. The beauty serum has a thick texture which is easy to apply on face without dripping off. When I feel my skin is particularly dry, I use this mask in the evening and I see the good result on my skin next morning instantly!
Buy it Now ▶ Minon Amino Moist Skin Mask
2. Keana Nadeshiko Rice Mask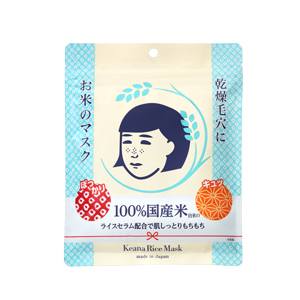 Price: 702 yen (10 pc)
This award-winning face mask is a perfect choice to approach dry skin and large pores. Keana Nadeshiko Rice Mask (毛穴撫子 お米のマスク) has been chosen as the best facial sheet mask by @cosme, the most influential online beauty community in Japan. The mask contains beauty ingredients of rice serum from 100% domestic rice that penetrates into skin gently and works effectively to tighten pores. The thick mask contains a generous amount of beauty serum that makes skin moisturized and smooth without irritation. It's also recommended for sensitive skin.
Shop Now ▶ Keana Nadeshiko Rice Mask
3. Lululun Face Mask Precious Red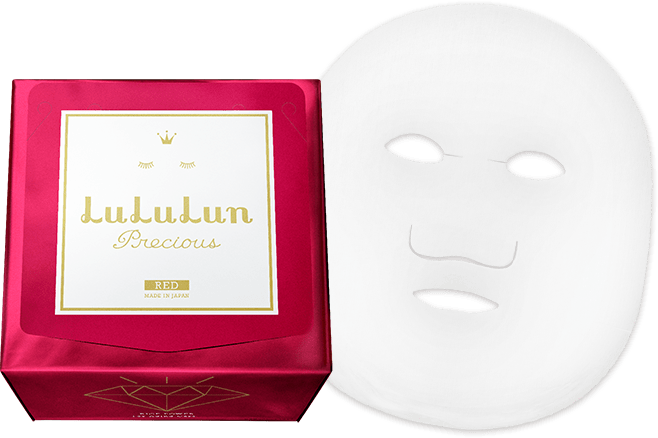 Price: 450 yen (7 pc)/1,600 yen (32 pc)
The best selling Japanese face mask series, Lululun has released a deluxe version face masks "Lululun Precious (ルルルンプレシャス)". The red one is effective for aging care, and the think and fluffy mask contains 2 types of oil that smoothens and soften skin as well as rich beauty serum. It's recommended for dry and damaged adult skin that needs some intensive care. I have tried most of products from Lululun face mask series, and I personally though this one is the most gentle on skin and did not feel any irritation on my delicate skin. The masks are available in a bag (7pc) or box (32 pc). The box type is perfect for daily use and it's very easy to take masks out with one hand!
Order Online ▶ Lululun Precious (Red)
4. Lululun One Night Rescue Hydrate
Price: 216 yen (1 pc)
Another face mask series by Lululun, One Night Rescue series (ルルルンワンナイト レスキュー) is available with 3 products: Rescue Hydrate (Pink), Rescue Vitamin (Yellow), Rescue Clarify Skin (Blue). My favourite is the pink one which is specially made for dry skin and contains about 35 ml beauty serum that is the biggest amount of all Lululun face mask series. When you open the package, you can already feel the richness of the beauty ingredients comes with the mask that has a watering texture. After applying on your face, don't waste the leftover serums that can be used for your neck, hands, and all over the body! This One Night Rescue series is slightly more pricey that other Lululun products, so it's more recommended to use for special occasion or when your skin needs extra care on top of your daily skin care routine.
5. Hadabisei Super Penetrating 3D Face Mask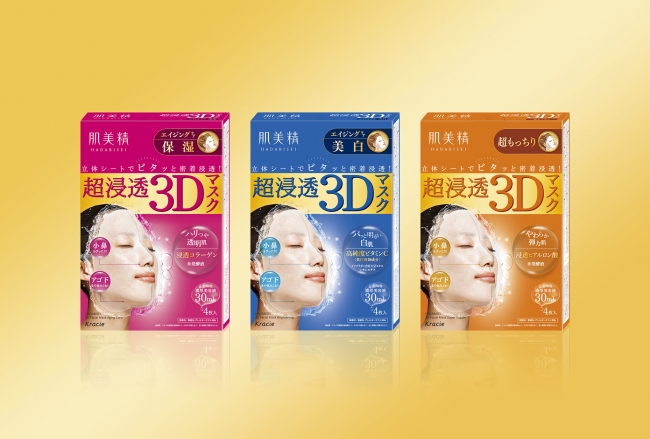 Price: 750 yen (4 pc)
One of annoying things about applying face masks is that sometimes they don't fit on your face or you can not apply evenly. Hadabisei Super Penetrating 3D Face Mask series (肌美精 超浸透3Dマスクシリーズ) is a great product to solve that problem as the masks come with three-dimensional shape that can fit on the face tight and be evenly applied. The mask contains thick and rich beauty serum that penetrates into your skin deeply and works efficiently for moisturizing and anti-aging care. There are three types available Moisturizing & Anti-aging Care (Pink), Whitening & Anti-aging Care (Blue) and Super Moisturizing (Orange).
Check the Price ▶ Hadabisei Super Penetrating 3D Face Mask
---
<< Find more Japanese face masks and shop with FREE global shipping! >>
How did you enjoy the list?? It's getting more cold and dry day by day, so face masks are highly recommended to use daily to prevent your skin from dryness and damages! Let's spend happy winter with these Japanese face masks!
For more information about Japanese cosmetics and shopping, please check out these articles, too!
▽Related Articles▽
▼Editor's Picks▼
---