Unique and Rare Pocky Flavours Available ONLY in Japan!
Find Best Pocky Flavours in Japan!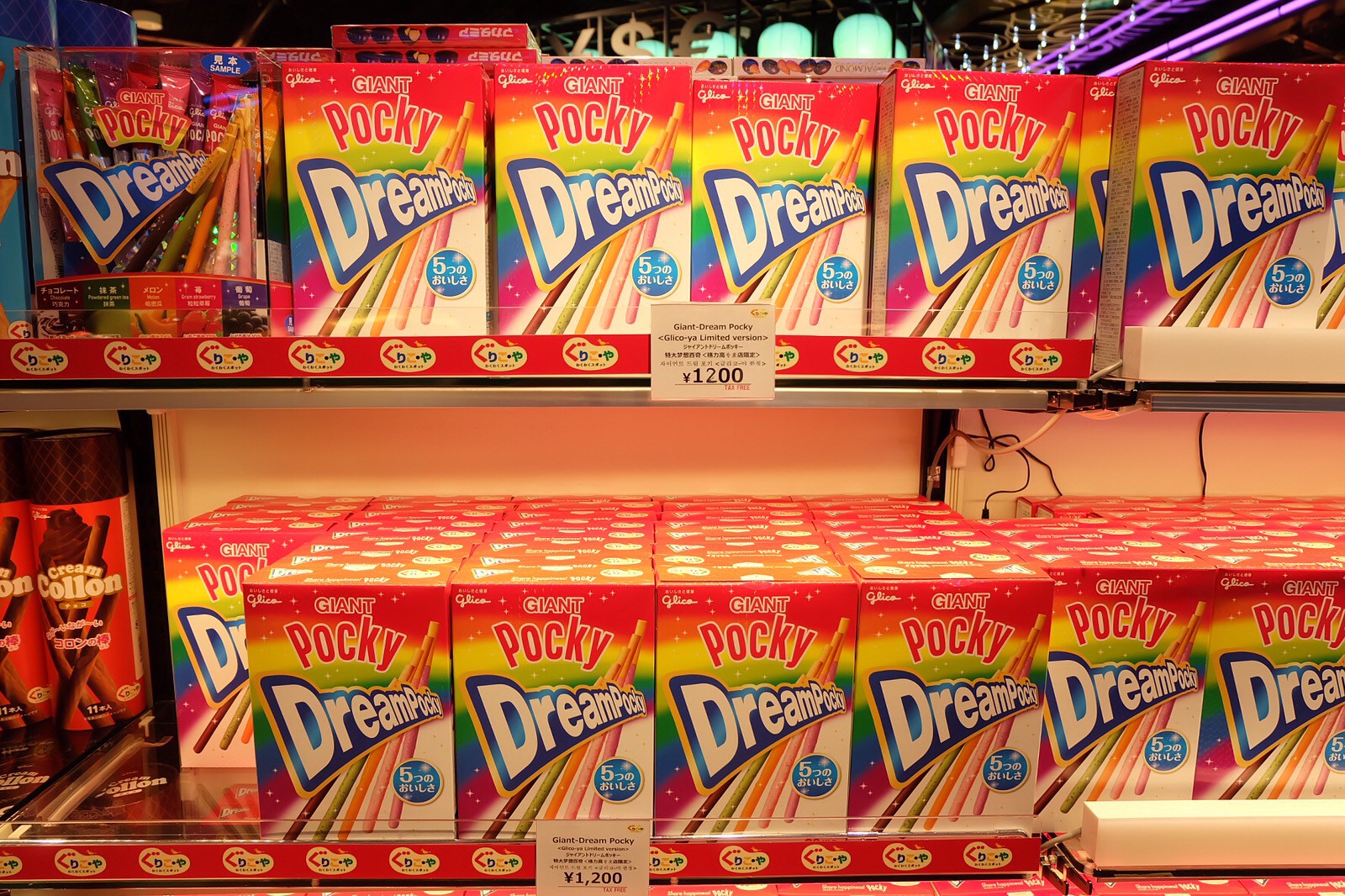 Everyone loves Pocky by Glico! It's one of most popular snacks in Japan which is stick biscuits coated with chocolate. Pocky has been sold in Japan for over 50 years and now it's one of the most beloved snacks in worldwide. In Japan, Pocky is available in many different flavours and most of them can not be found in abroad. Therefore, they are extremely popular for souvenirs! From finest Matcha to rainbow, here are most unique and rare Pocky flavours available in Japan!
---
1. Heart Shaped Strawberry Pocky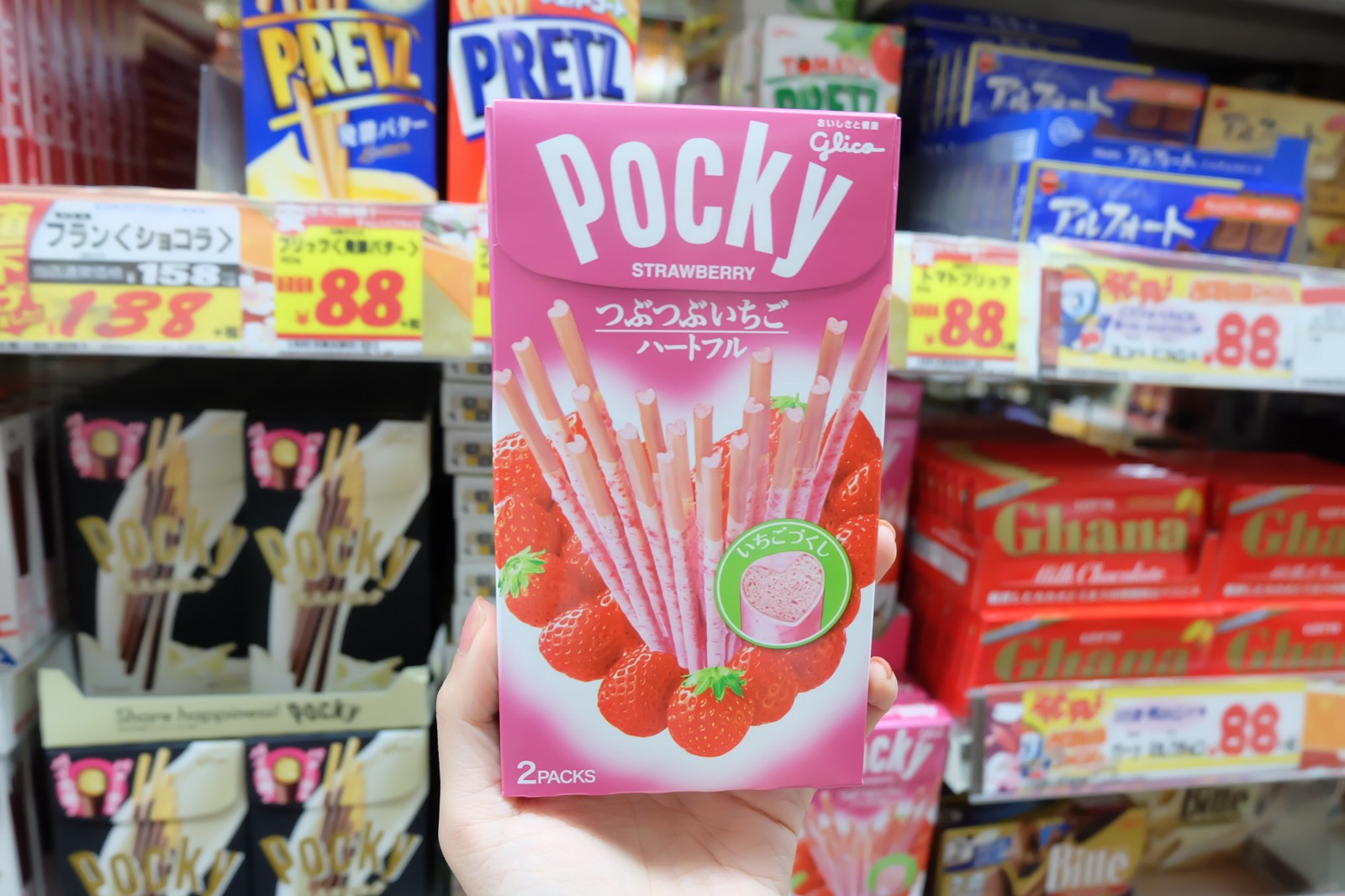 Not only ordinal strawberry flavour Pocky, but the heart shaped Pocky is coated with bitter and sweet bitty strawberry chocolate.
2. Almond Crush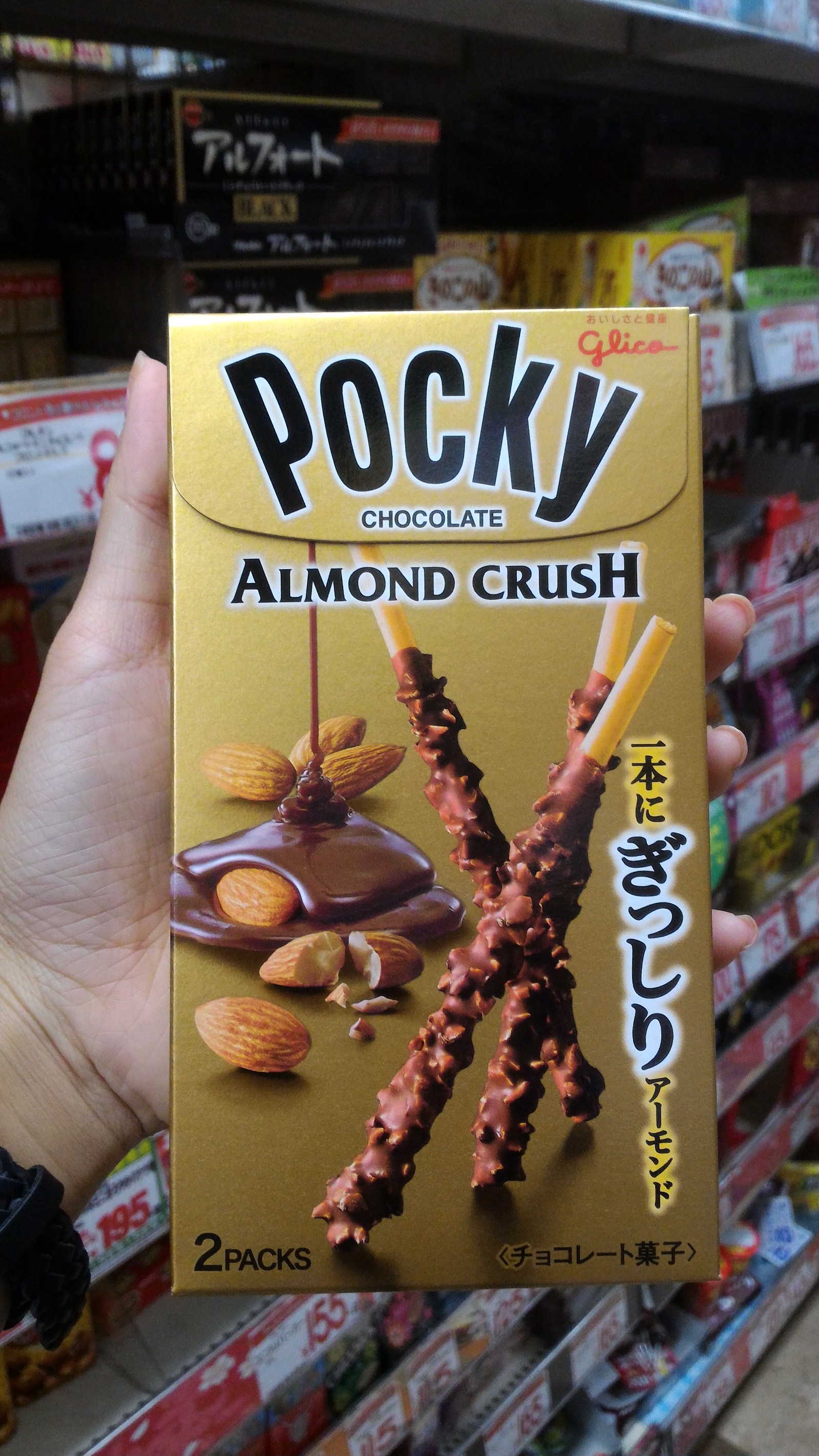 Sweetest invention! Pocky coated with crushed almond&chocolate is very much satisfactory!
3. Pocky Trinity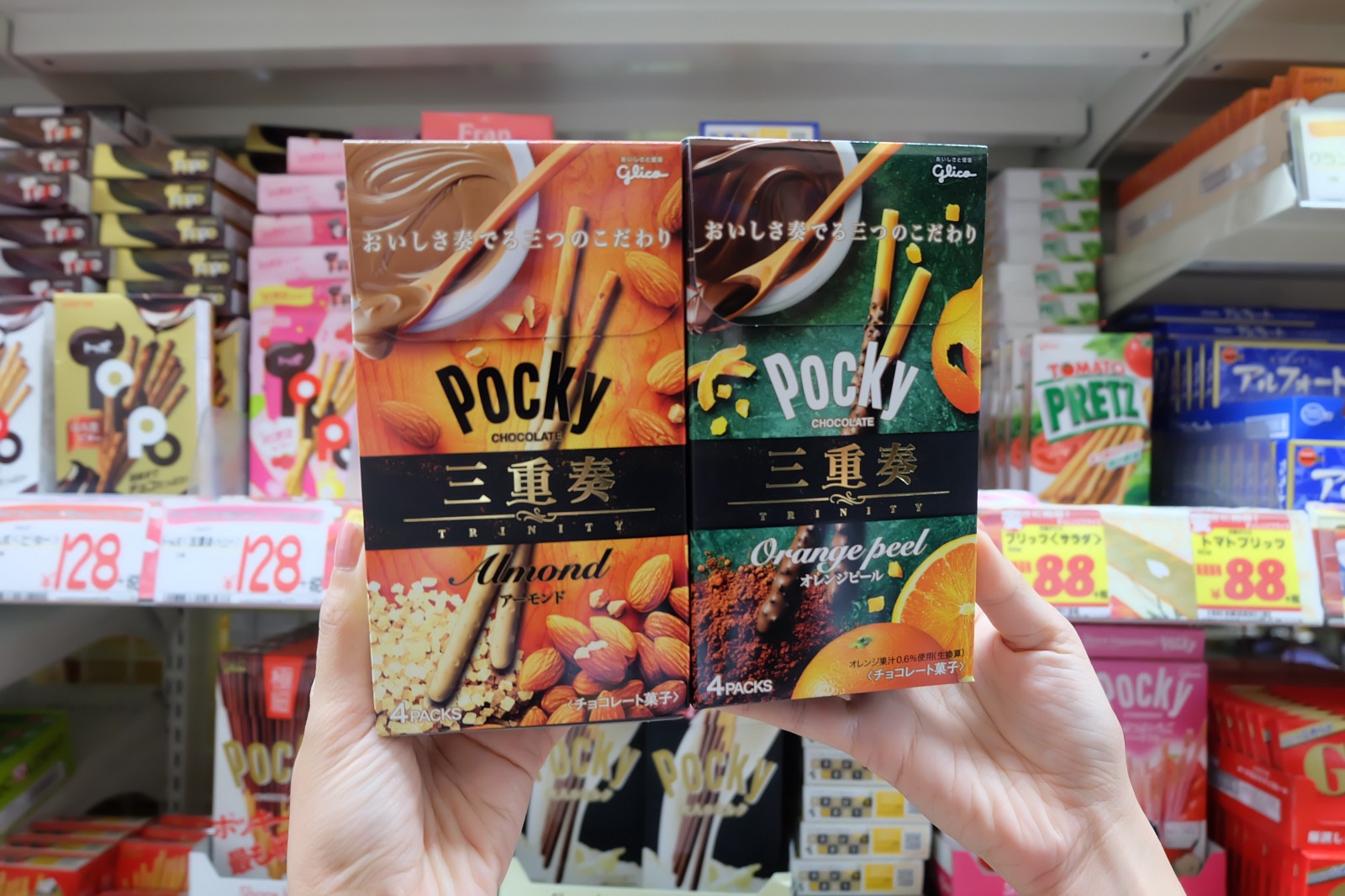 Deluxe Pocky "Trinity" is now available with two flavours, Almond and Orange Peel.
4. Otona no Milk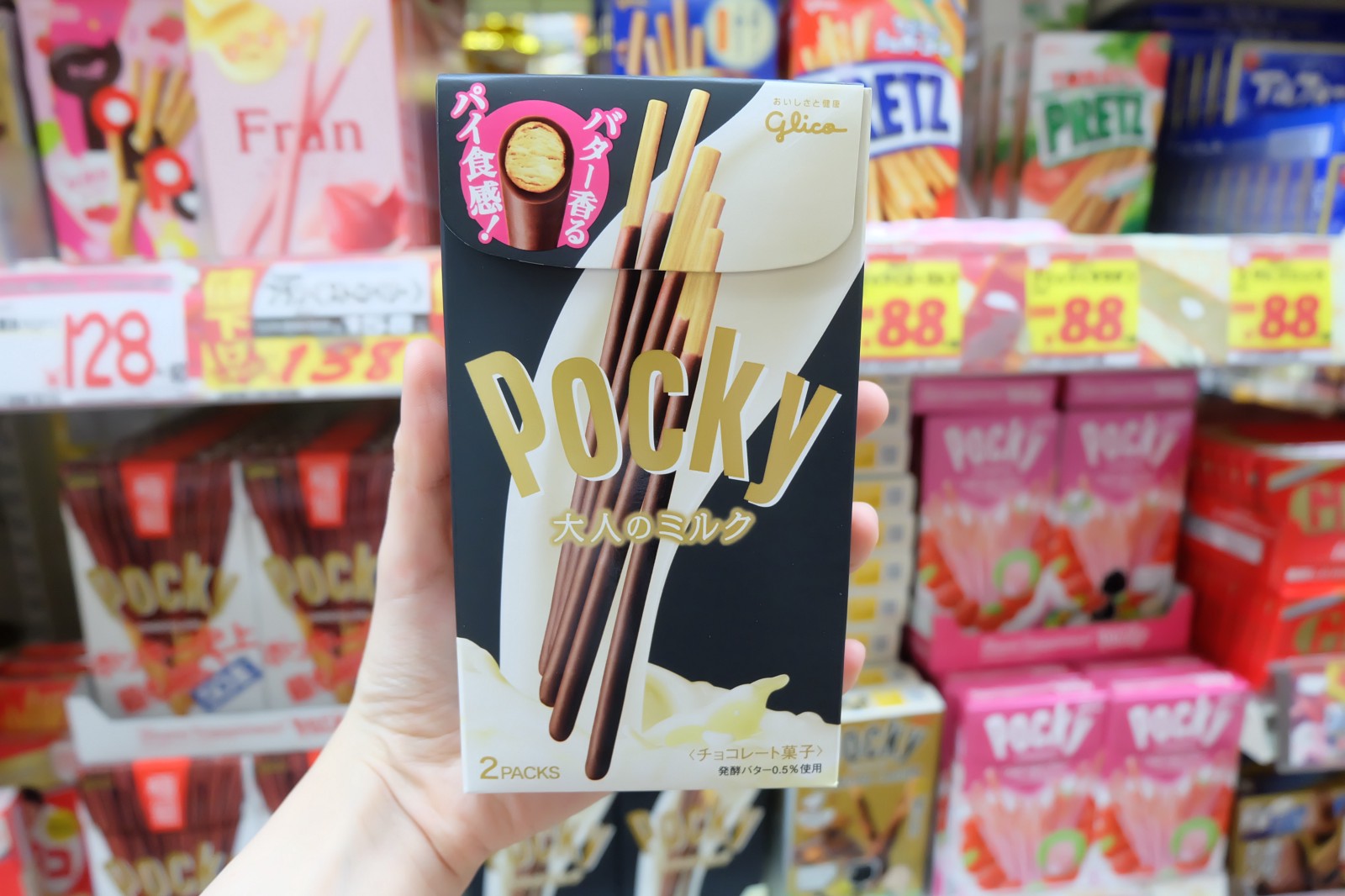 Milk for adult. Otona no Milk Pocky is made with more buttery cookie and mild chocolate.
5. Creamy Vanilla
Collaborated with the famous tea brand "Gogo no Kocha (afternoon tea)", Creamy Vanilla flavour is limitedly available this summer 😉
6. Wagokoro (Japanese flavours)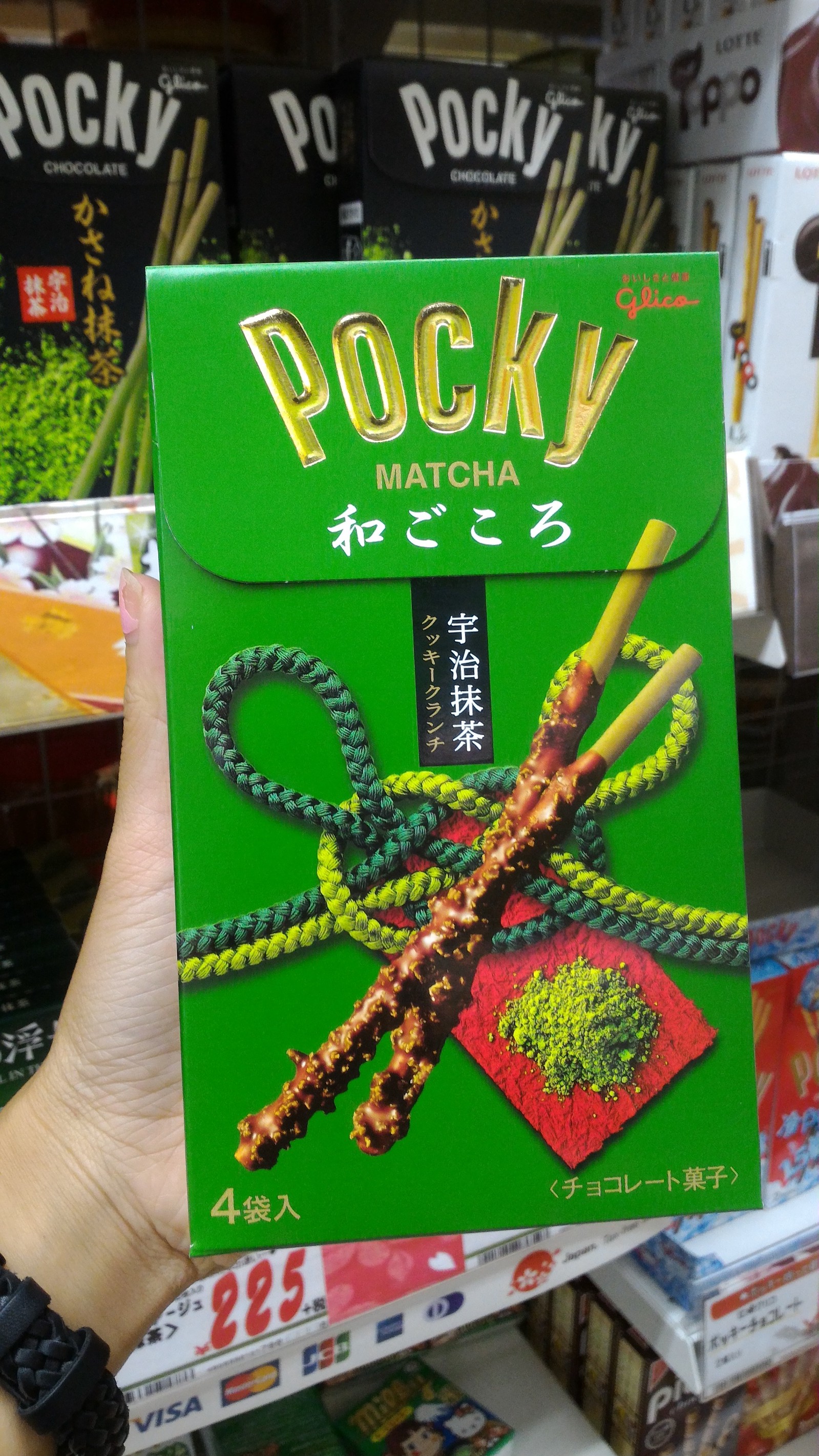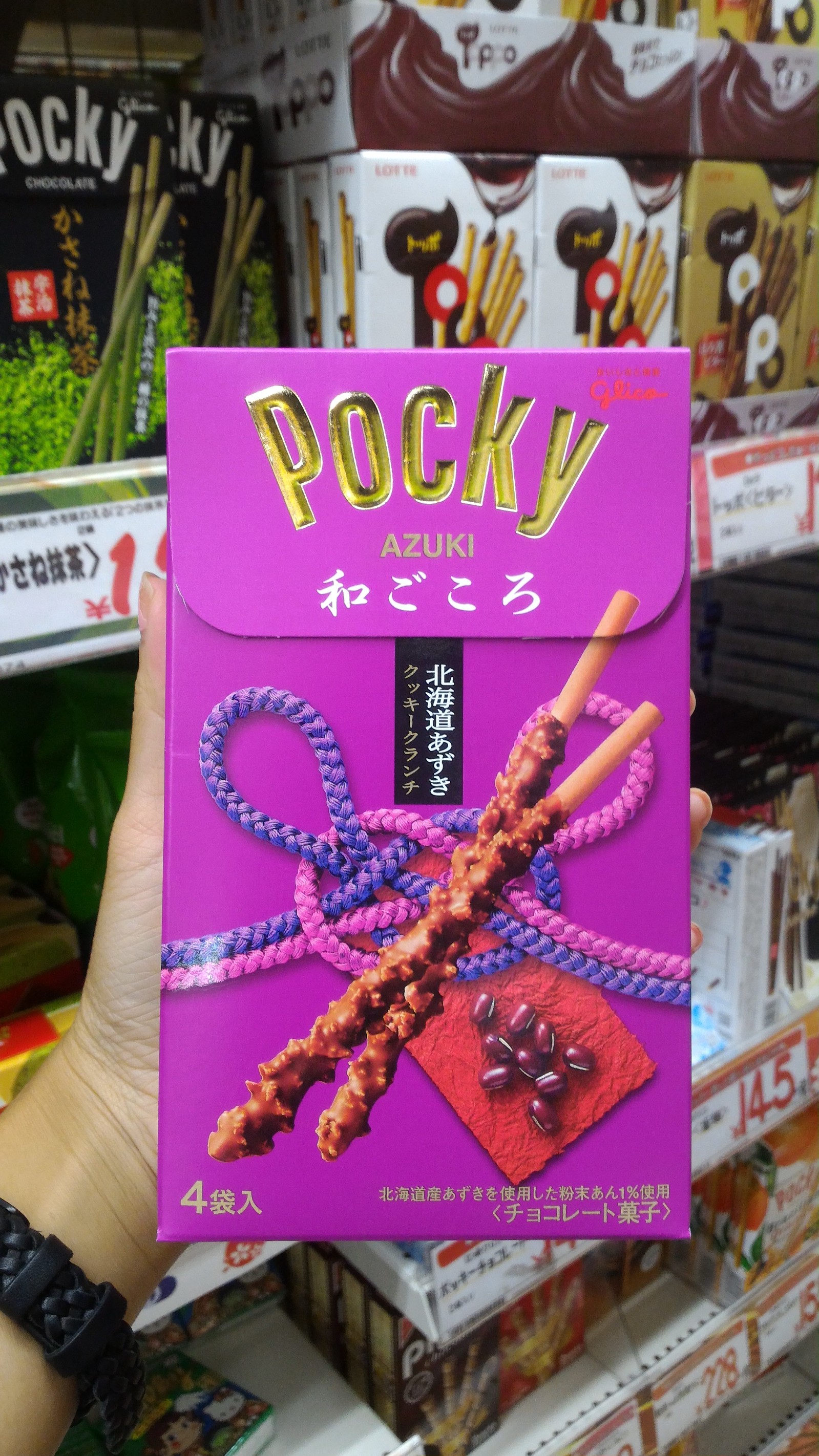 Finest Matcha from Kyoto Uji & Azuki (red bean) from Hokkaido which present tastes of Japan. They are the most popular limited Pocky in Japan!
7. Pocky Midi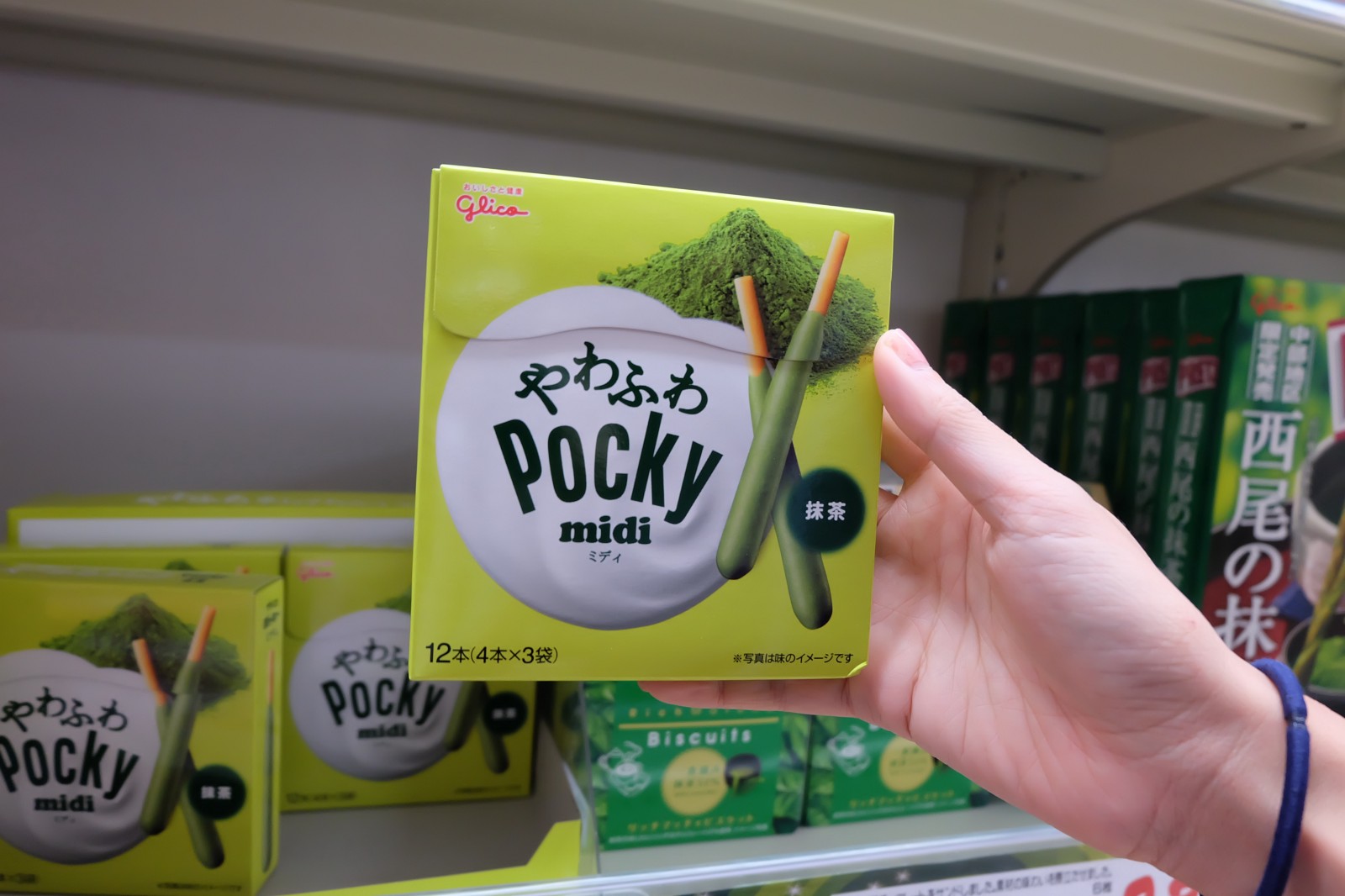 The shorter sized Pocky midi is coated with more chocolate giving soft and fluffy texture!
8. Rainbow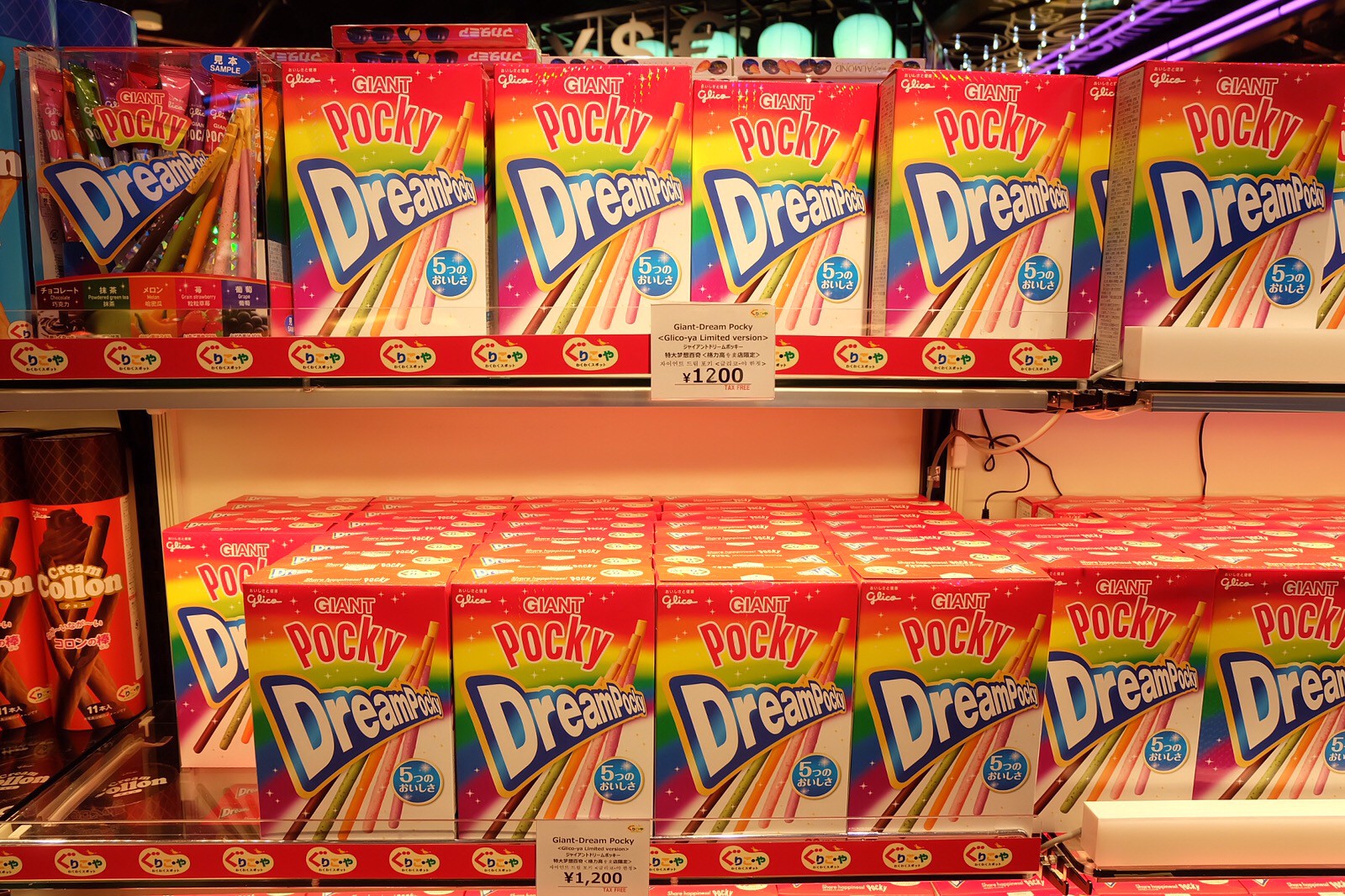 The coolest Pocky ever. Rainbow Pocky includes 7 different flavours of chocolate, banana, blueberry, strawberry, vanilla, matcha green tea, and orange.
9. Regional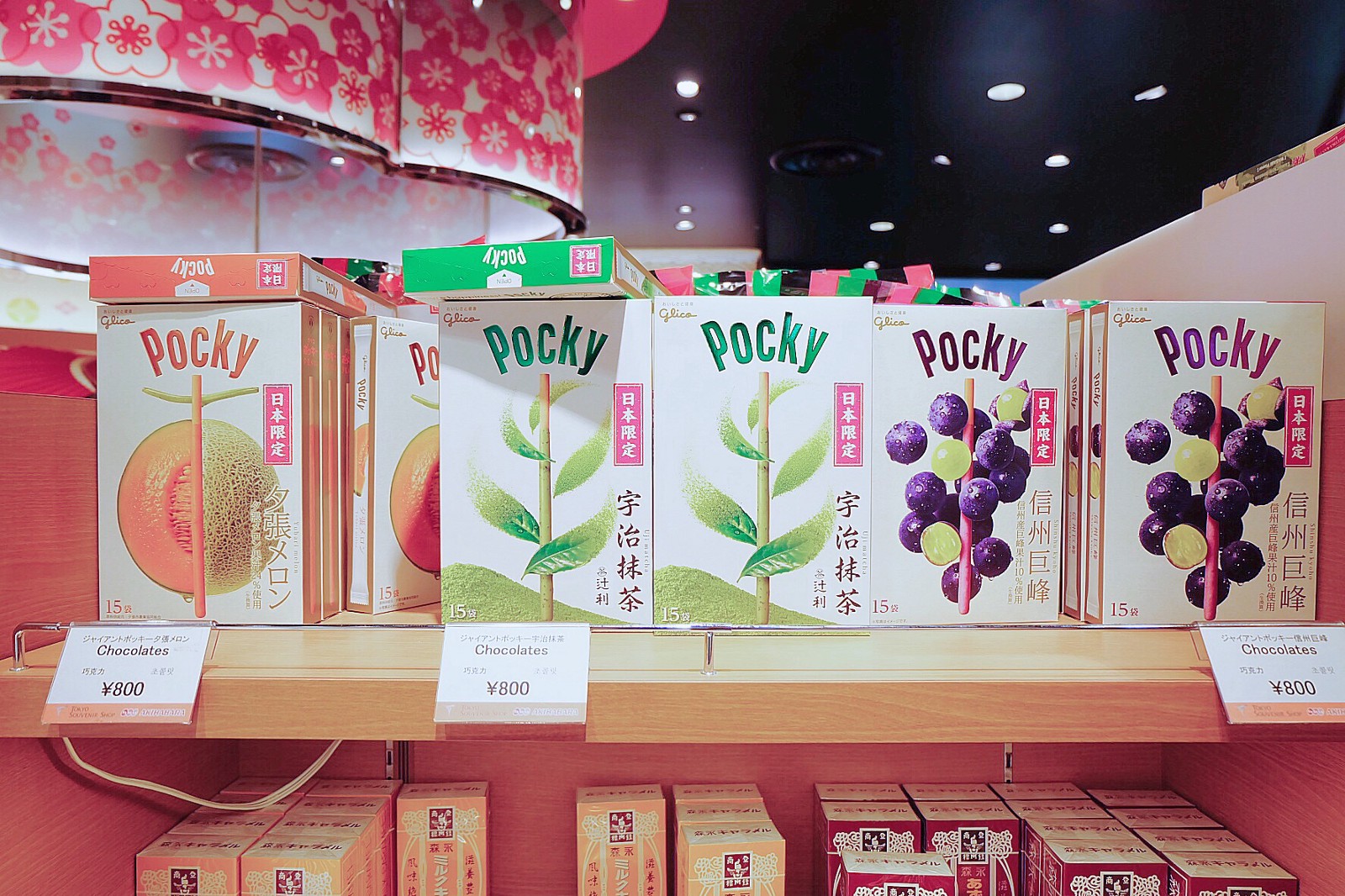 1.5 size bigger Pocky made with local specialties! Yubari Melon flavour from Hokkaido,Uji Matcha from Kyoto and Shinshu Grape from Nagano. All are very exclusive and you can only find in Japan!
10. Limited in Summer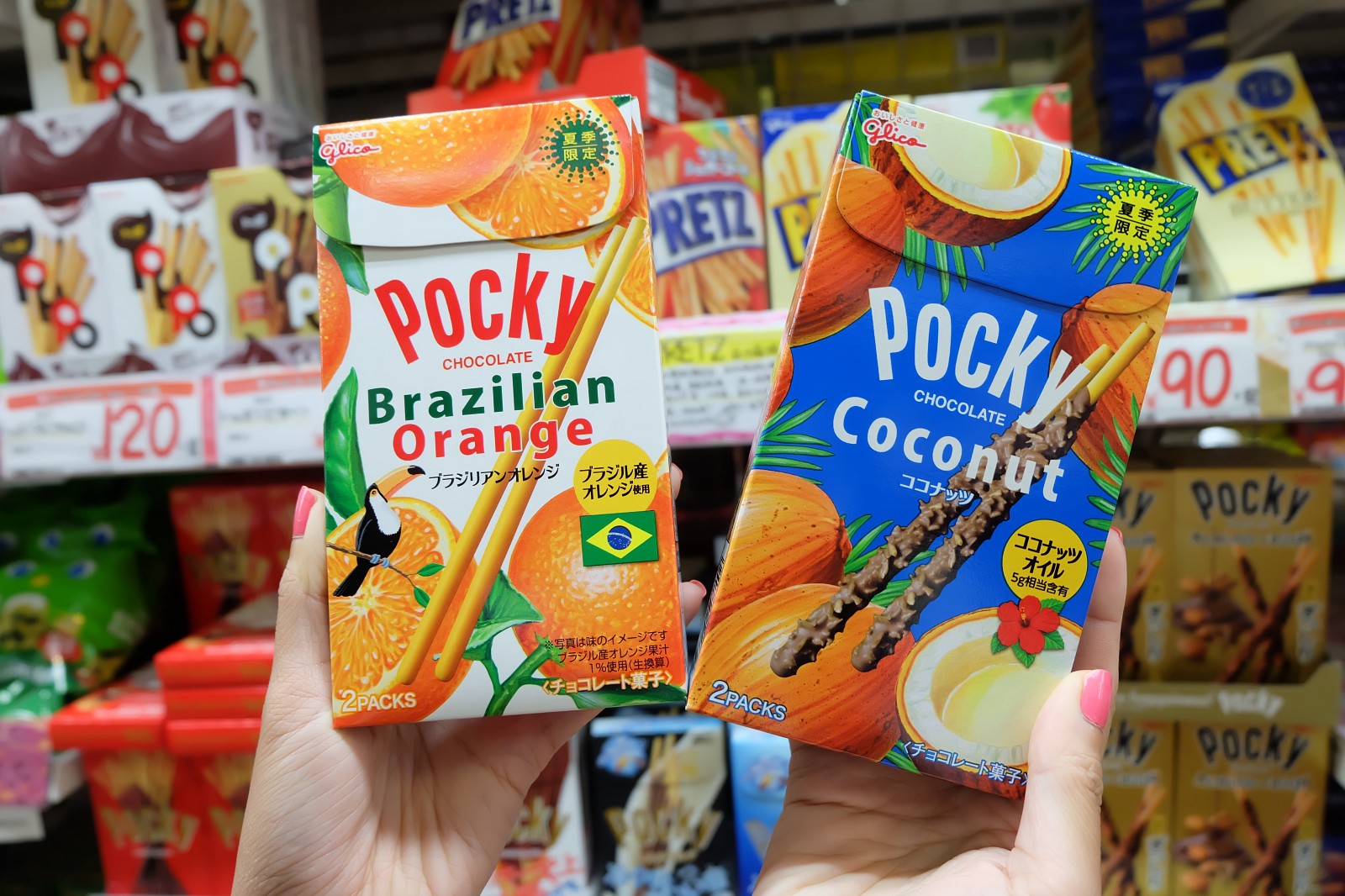 Summer limited pocky with tropical flavours! Coconuts and Brazilian orange flavours just landed to us this summer! Let's enjoy Pocky and feel the summer!
11. One Piece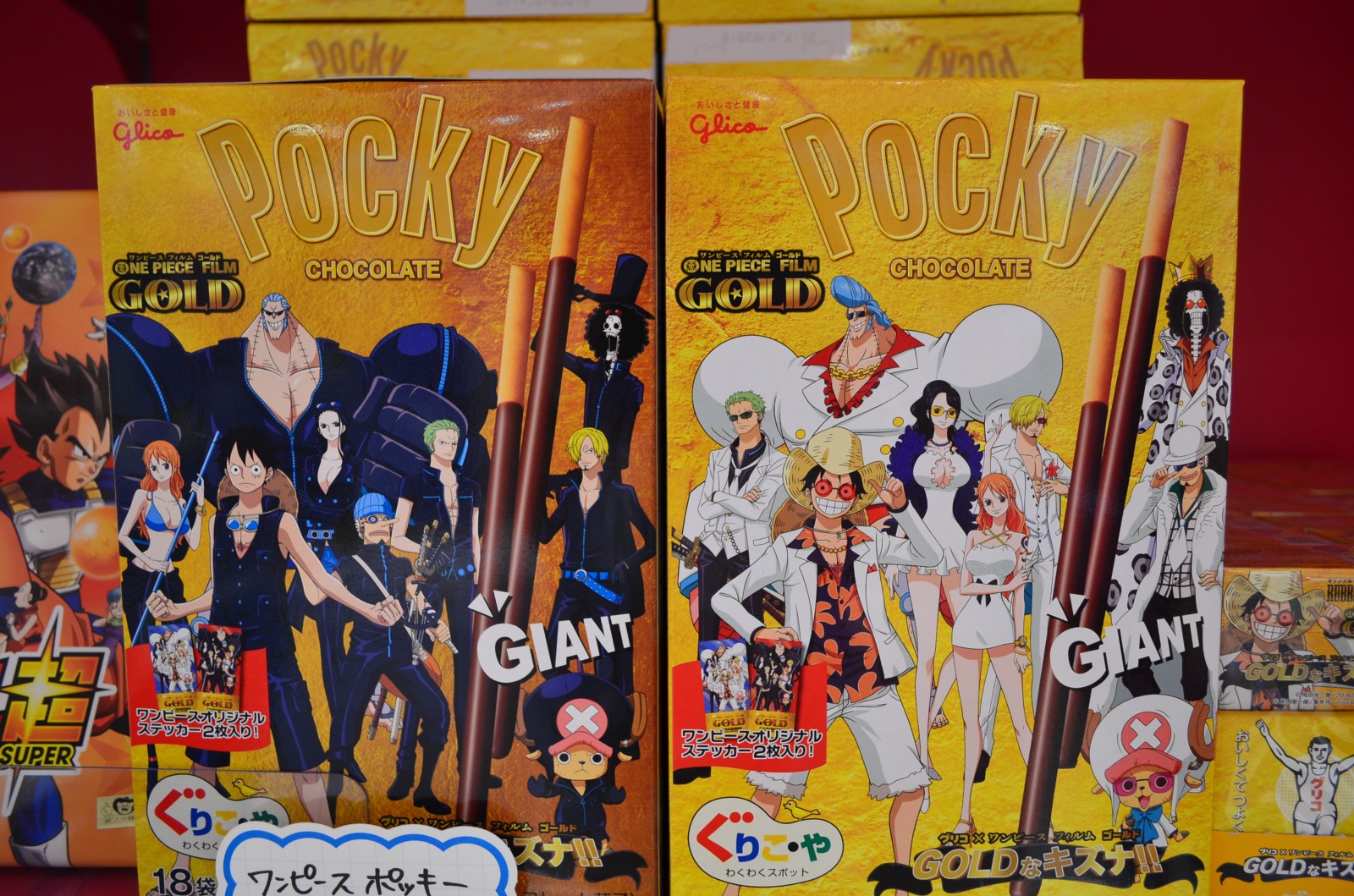 Find One Piece Pocky in Akihabara!
▶︎▶︎Check out more Pocky on Amazon.com!
↓↓↓ Check more articles about Japan!!↓↓↓
▽ Related Articles ▽
▼ Editor's Picks ▼

---