10 Best Activities in Osaka
Unique tours and experiences you can take part in Osaka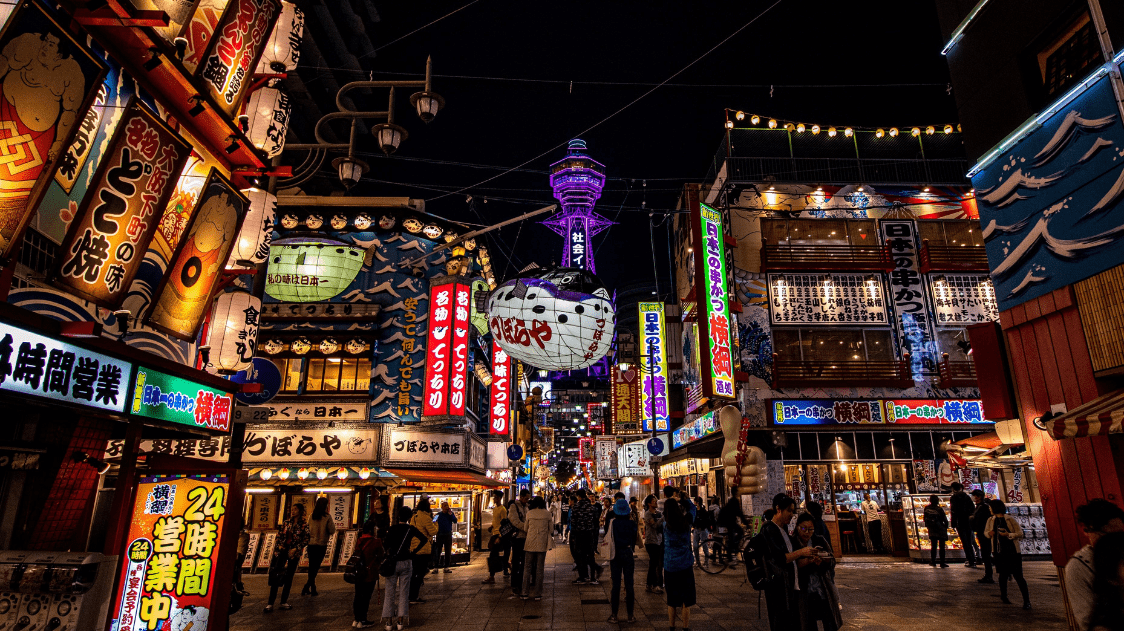 Osaka is one of the destinations most people visit on their first trip to Japan. It is such a vibrant, active, and culturally unique city that contrasts nicely with Tokyo.
Being such a large city, there are so many things you can do when you visit Osaka such as trying all the local foods, visiting the historic locations, shopping at the popular spots, etc. It can be a little overwhelming seeing all the information out there to decide what to do.
In this article, let me introduce our list of the 10 best activities in Osaka. It might be difficult to do all of these in a single visit to Osaka, but I hope this helps you in deciding what to do when you get the chance to visit this Fantastic city.
---
1. Private Tours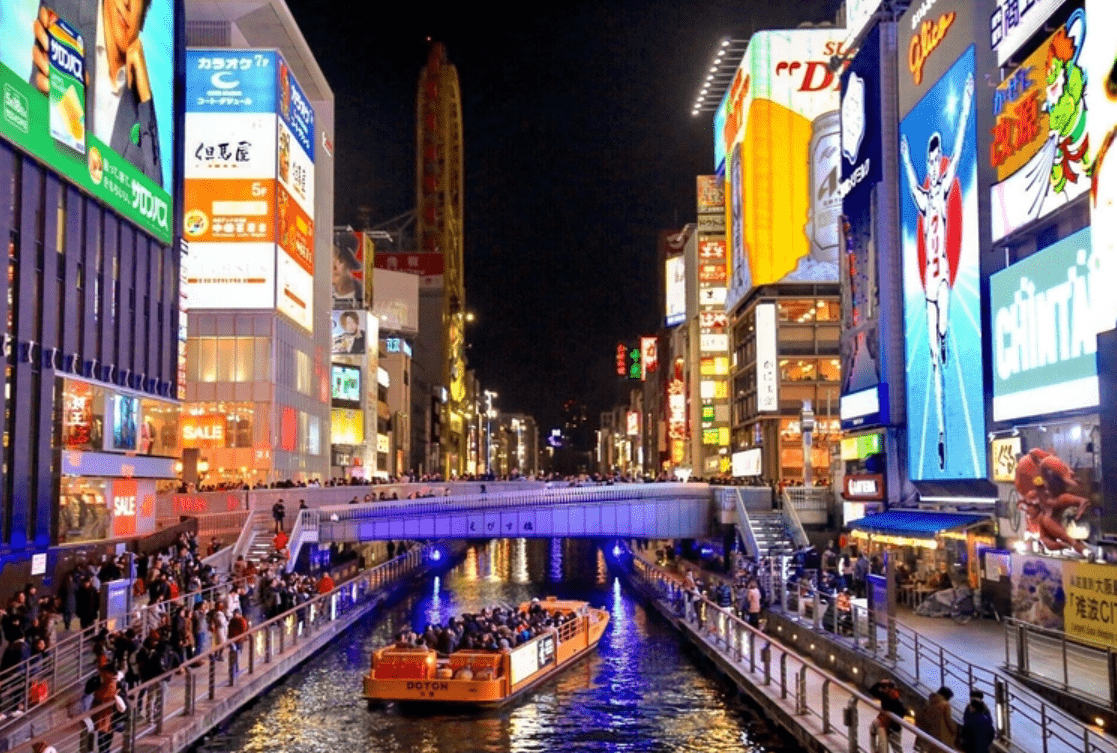 First on our list is to take a tour around the city. This is quite simply the most efficient way to get to know Osaka since you will be guided by someone who knows the city well and will show you not only the basic things but also fun facts that you may never have known otherwise.
One tour that we strongly recommend is the Osaka Highlights Private Walking Tour by Japan Wonder Travel. This is a private tour you can take in Osaka from 1 person up to 25 people. Since it is private, you can talk to the guide and let them know your preferences so that they can adjust the tour to your taste. Since it is a walking tour, you will get to know the city from a local's perspective. You will visit some of the most popular spots as well as hidden gems.
▶Osaka Highlights Private Walking Tour
2. Theme Parks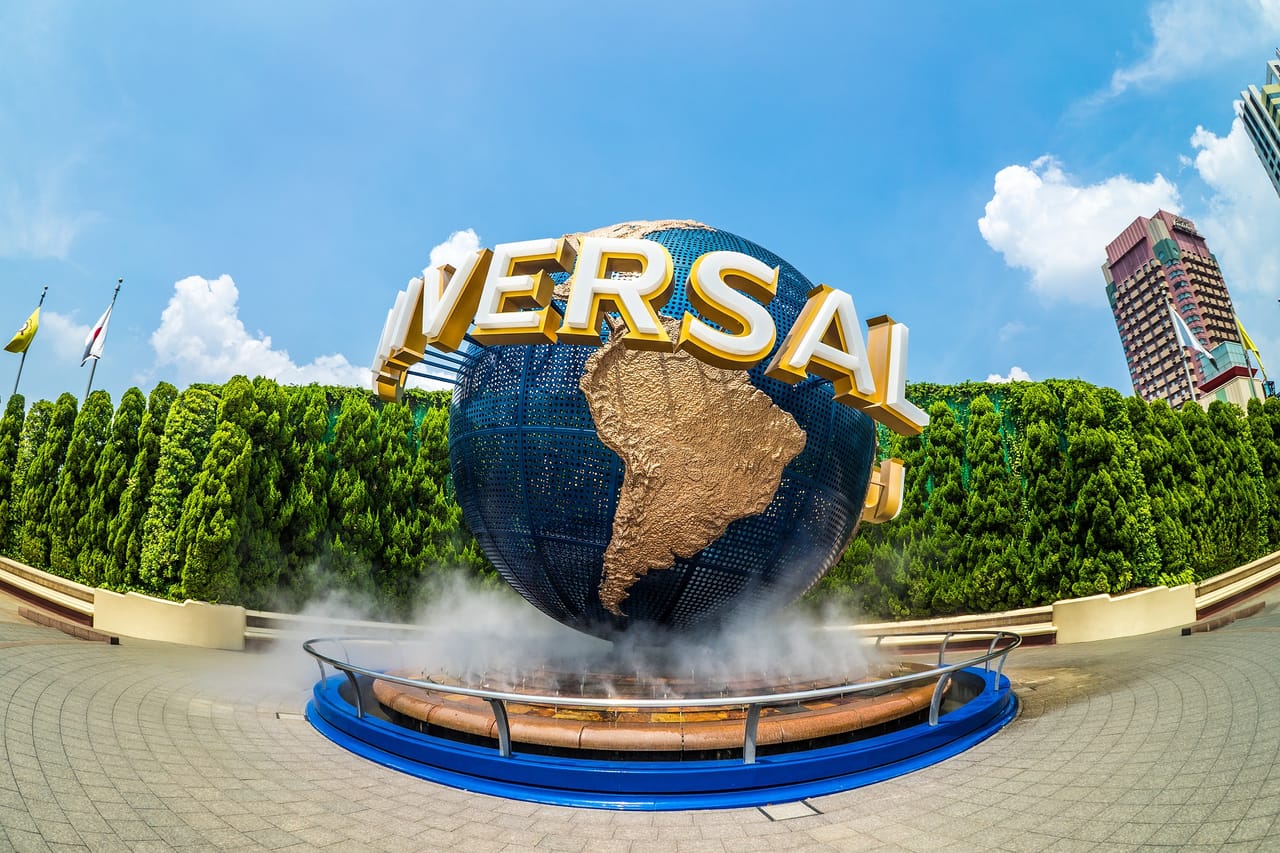 Another thing that makes Osaka such a popular city to visit is because of USJ (Universal Studios Japan). It is one of the most visited spots in Osaka by both locals and international visitors. USJ not only offers exciting rides, but also great restaurants, nearby themed hotels, and special events all year long.
However, USJ is not the only theme park in Osaka. There are many other lesser-known theme parks that are also fun to spend a day in when you come to Osaka, one of those places being Legoland Discovery Center Osaka.
You can purchase online tickets from the links below!
▶Universal Studios Japan Studio Pass
▶LEGOLAND Discovery Center Osaka Ticket
3. Museums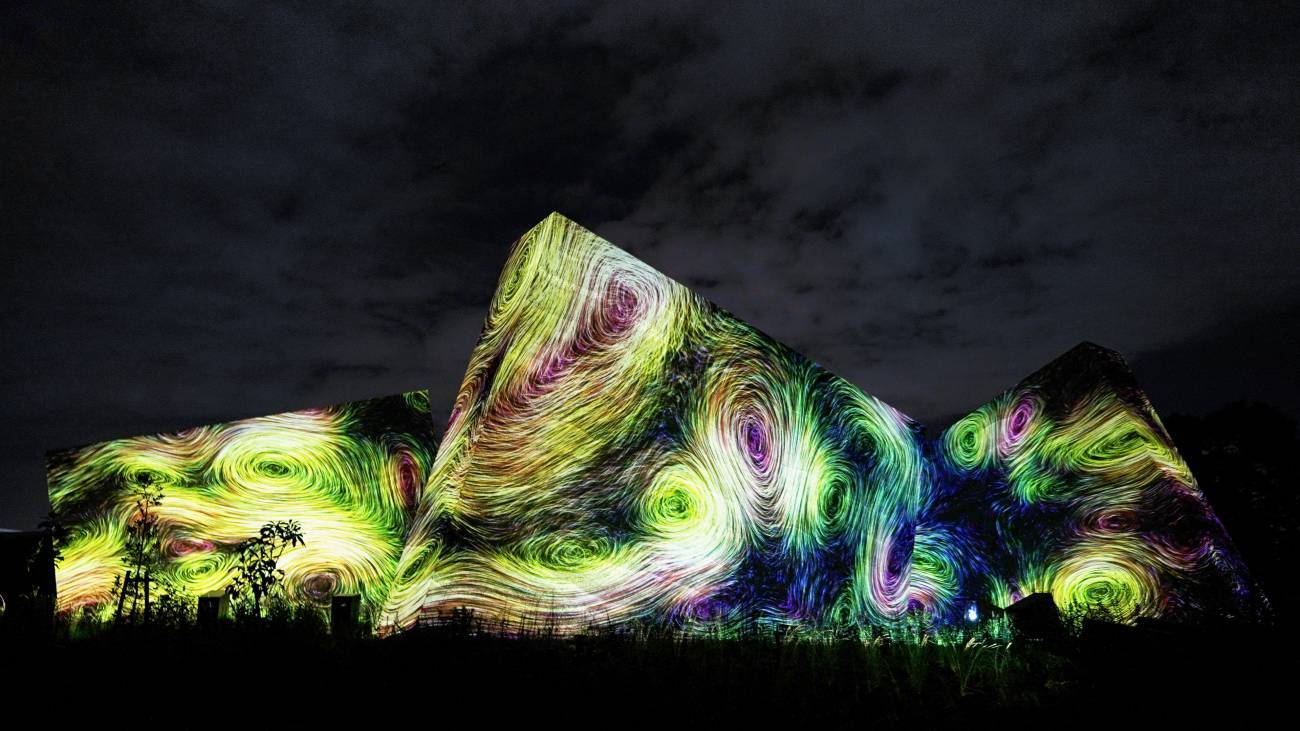 Another thing many people like doing when visiting a new city is to check out the museums. Museums are a good way to get to know a place in a deeper sense. I'm not only talking about the traditional history museums or science museums but the more unique and fascinating ones as well.
TeamLab Botanical Garden in Osaka is one of the most recent museums from TeamLab to open in Japan. It is unique compared to the other TeamLab museums since it is in an open-air park.
Other interesting and fun museums you can visit include the Osaka Museum of Housing and Living, Koji Kinutaniki Tenku Art Museu, and Kamigata Ukiyoe Museum among others.
You can get online tickets for all of the mentioned above from the following links.
▶teamLab Botanical Garden Osaka
▶The Osaka Museum of Housing and Living
▶Koji Kinutani Tenku Art Museum
4. Costumes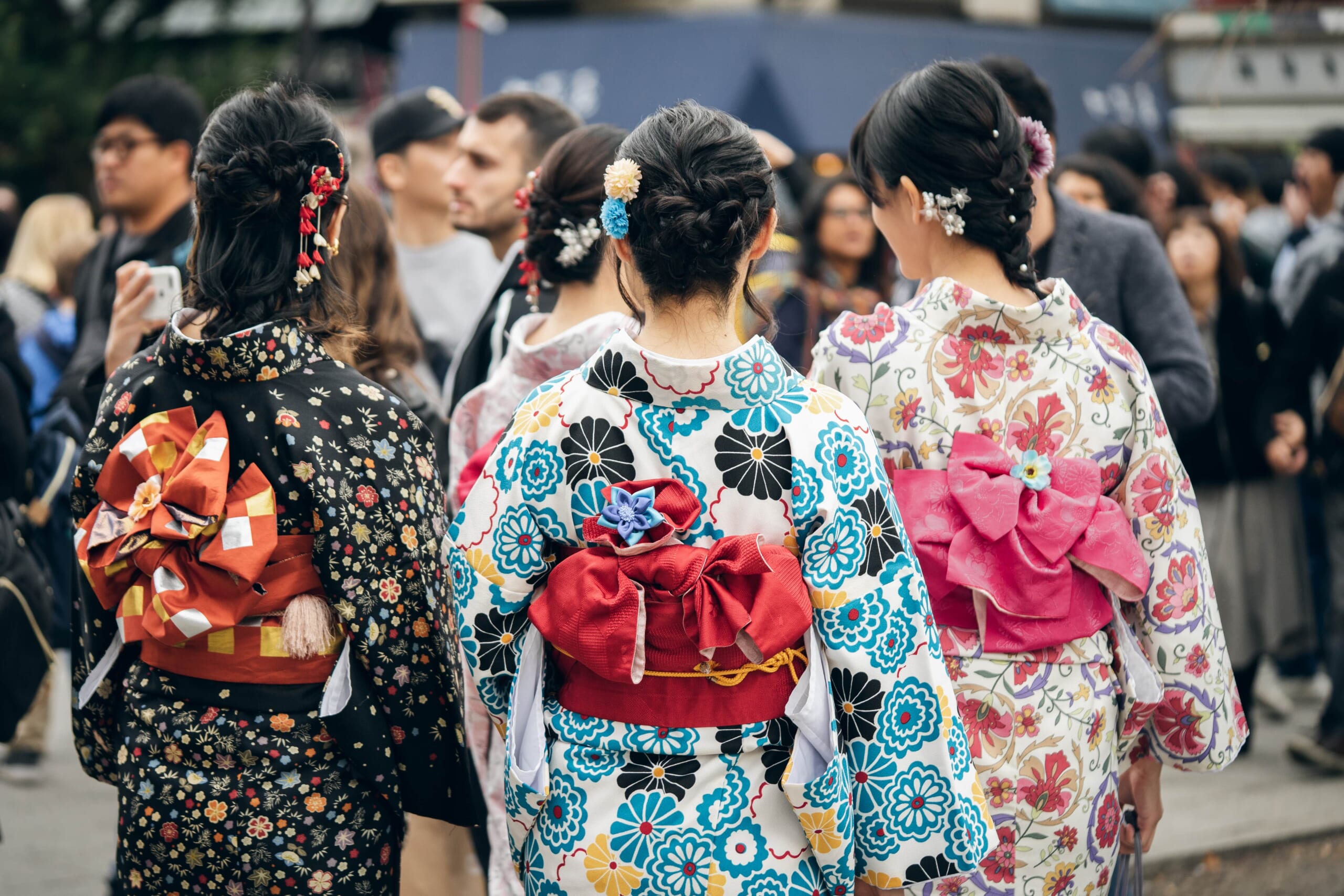 Getting to dress in a Kimono and walk around the city is also growing in popularity amongst international visitors. It is not only because you can get to wear authentic Kimono, but also because this will add so much more taste to the photos you take. Kimono rental shops are growing in numbers due to their rising popularity.
Another cool experience you can have is to wear a Ninja suit! This is another way you can add some spice to your photos without a doubt!
Check out the following links for more information about both Kimono rental and Ninja suit rental.
▶VASARA Kimono and Yukata Rental
▶Ninja Workshop and Costume Rental Experience
5. Observatories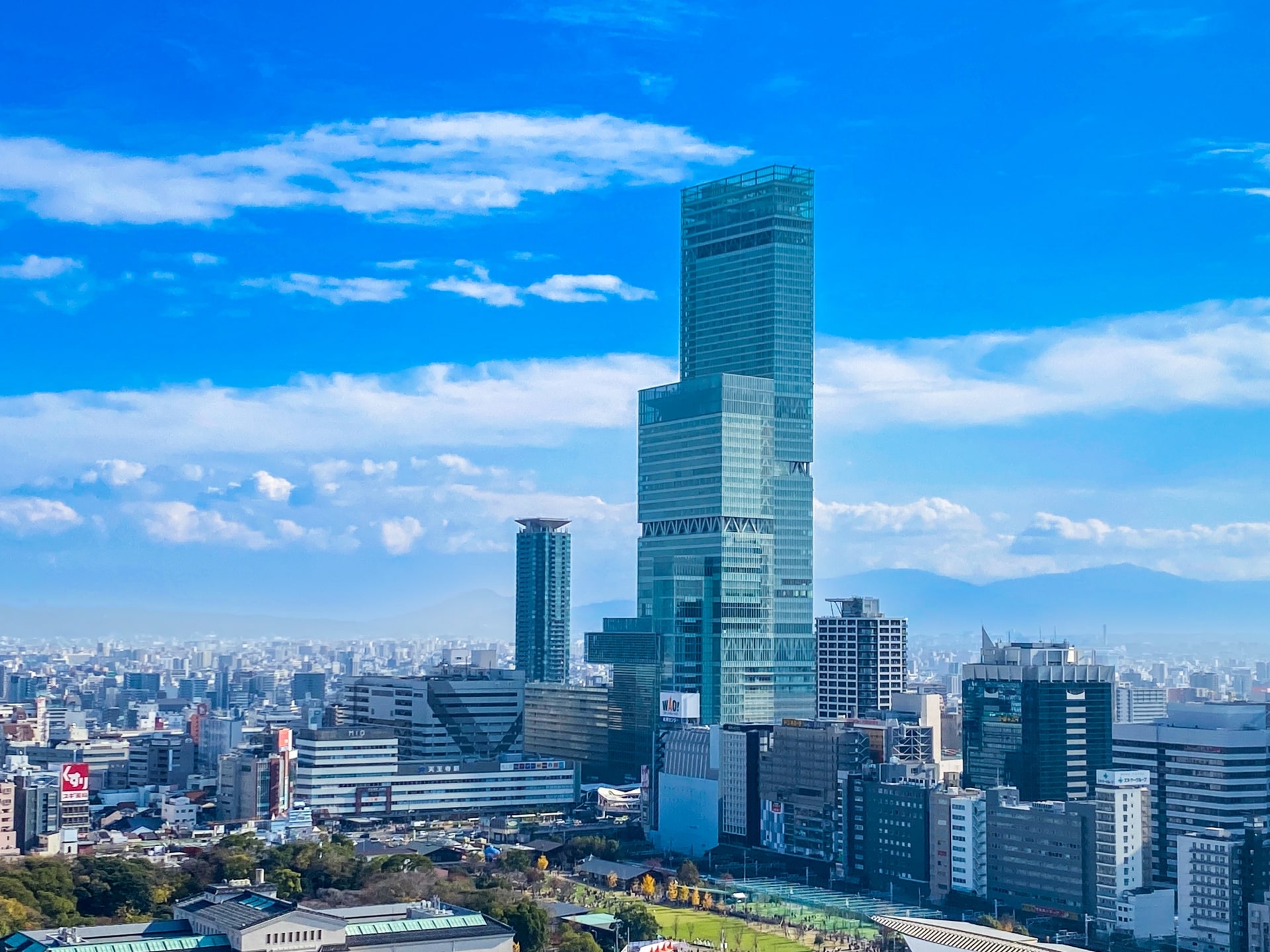 A must-do thing, if the weather conditions are good, is to visit an observatory and check out the view of the whole city of Osaka! There are three popular observatory spots in particular, each having its own charm.
Harukas 300 is the observatory deck inside Abenoharukas, the largest building in Japan. The view from a height of 300m is just spectacular. Then there is the Umeda Sky Building which provides a 360 degrees uninterrupted panoramic view of the city. And you cannot forget the historic Osaka Tsutenkaku Tower located in one of the must-visit areas of Osaka, Shinsekai.
Get your tickets for these observatory decks from the links bellow.
▶Umeda Sky Building & Kuchu Teien Observatory
6. Food tours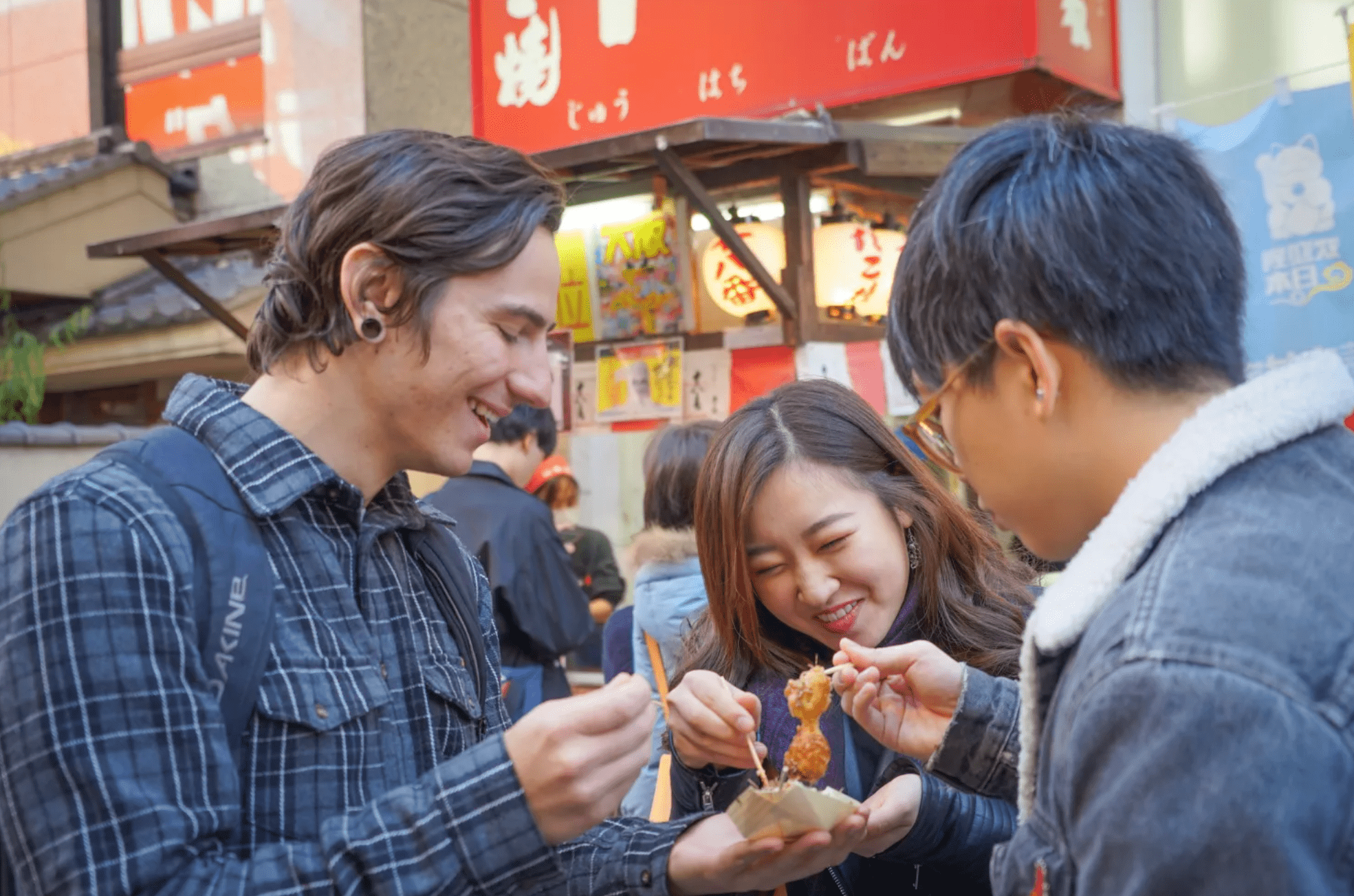 One thing you must not miss out on in Osaka is the local food. Osaka is known as "Japan's Kitchen" for a reason, so there's no excuse to not try the spectacular food that this city has to offer.
One way is to previously research what you'd like to try and check out the places by yourself. Another way, an easier way, to try these delicious foods is to join a food tour. Luckily, there are various food tours you can take in Osaka that will not only show you around the place but also teach you about the food culture of this city that is so iconic.
The Osaka Local Foodie Tour in Dotonbori and Shinsekai by Magical Trip is one of those food tours that we recommend! Dotonbori and Shinsekai are the two must-visit areas of Osaka that offer spectacular food.
▶Osaka Local Foodie Tour in Dotonbori and Shinsekai
7. Traditional Culture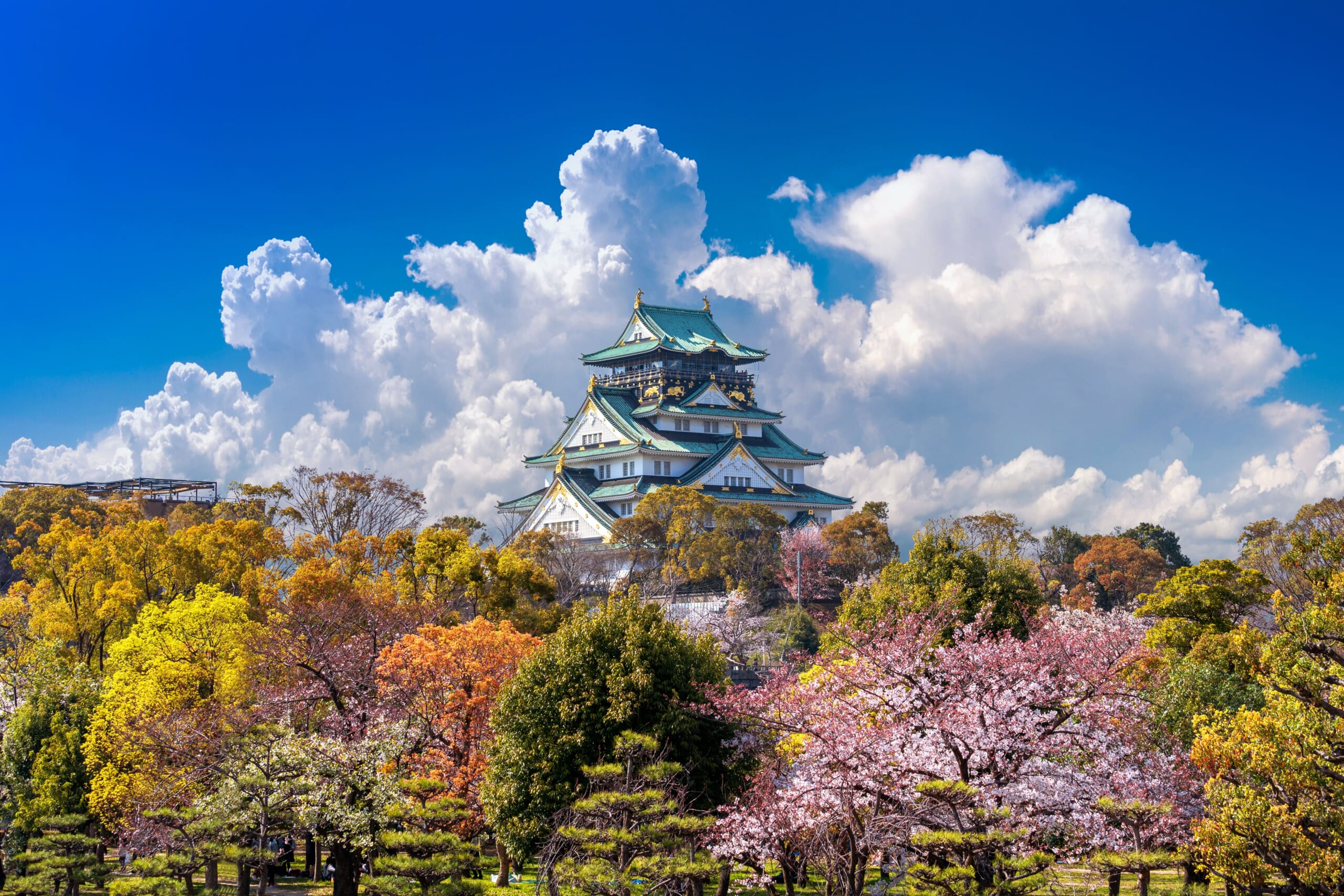 One thing we can't forget when visiting Osaka is to enjoy the history and culture. You could say it is the most general way of getting to know a place. In the case of Osaka, you cannot pass out on visiting Osaka Castle. It is one of the essential places in Osaka and also the symbol of the city.
Another way to get to know the culture is by visiting an Onsen. Onsen is more of a Japanese thing rather than an Osaka thing, but still, it is a unique experience you won't have in other countries.
Adding to this, you can also be part of a Kendo experience tour, to get to know more about the way of the sword.
Check out tickets and reservations for these activities in the links below.
▶Kendo Experience Tour In Osaka
8. Pop culture (Maid Cafe, Figure models)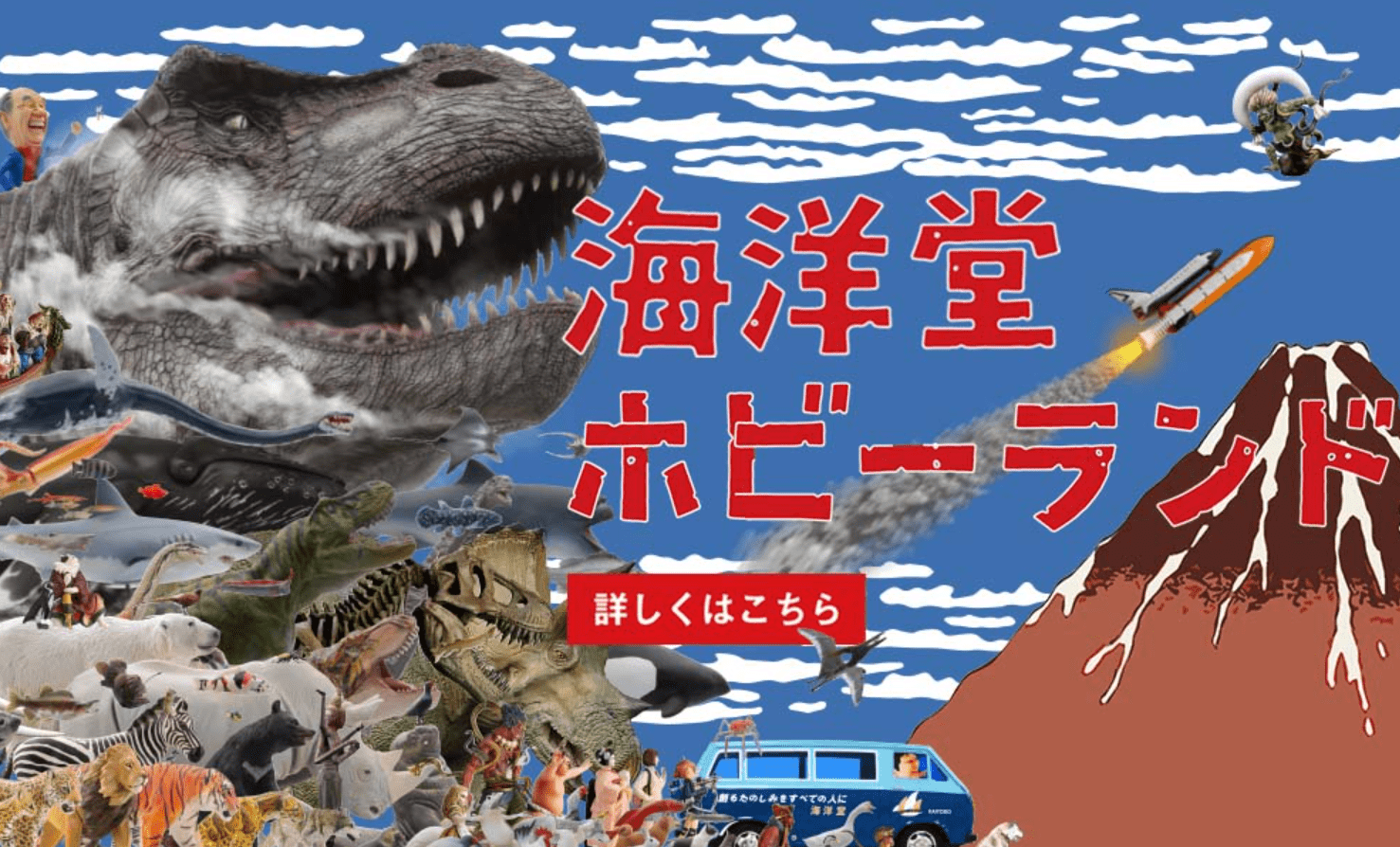 Contrasting with the previous point, pop culture is also something many international visitors are interested in. One of the main reasons people love Japan is because of Manga, Anime, and Games. Otaku culture is another fascinating part of Japanese culture that has fascinated many visitors.
Here, I would like to introduce Kaiyodo Hobby Land which is a museum where you can find a massive number of figurines and plastic models. If you are the type of person who loves collectibles or building plastic models, this is a must-go!
Another recommended activity is to visit a maid cafe. This is an experience you won't be able to have out of Japan, so why not!?
You can get tickets for these activities in the links below.
▶Maid Cafe Experience at Maidreamin Osaka
9. Outdoor activities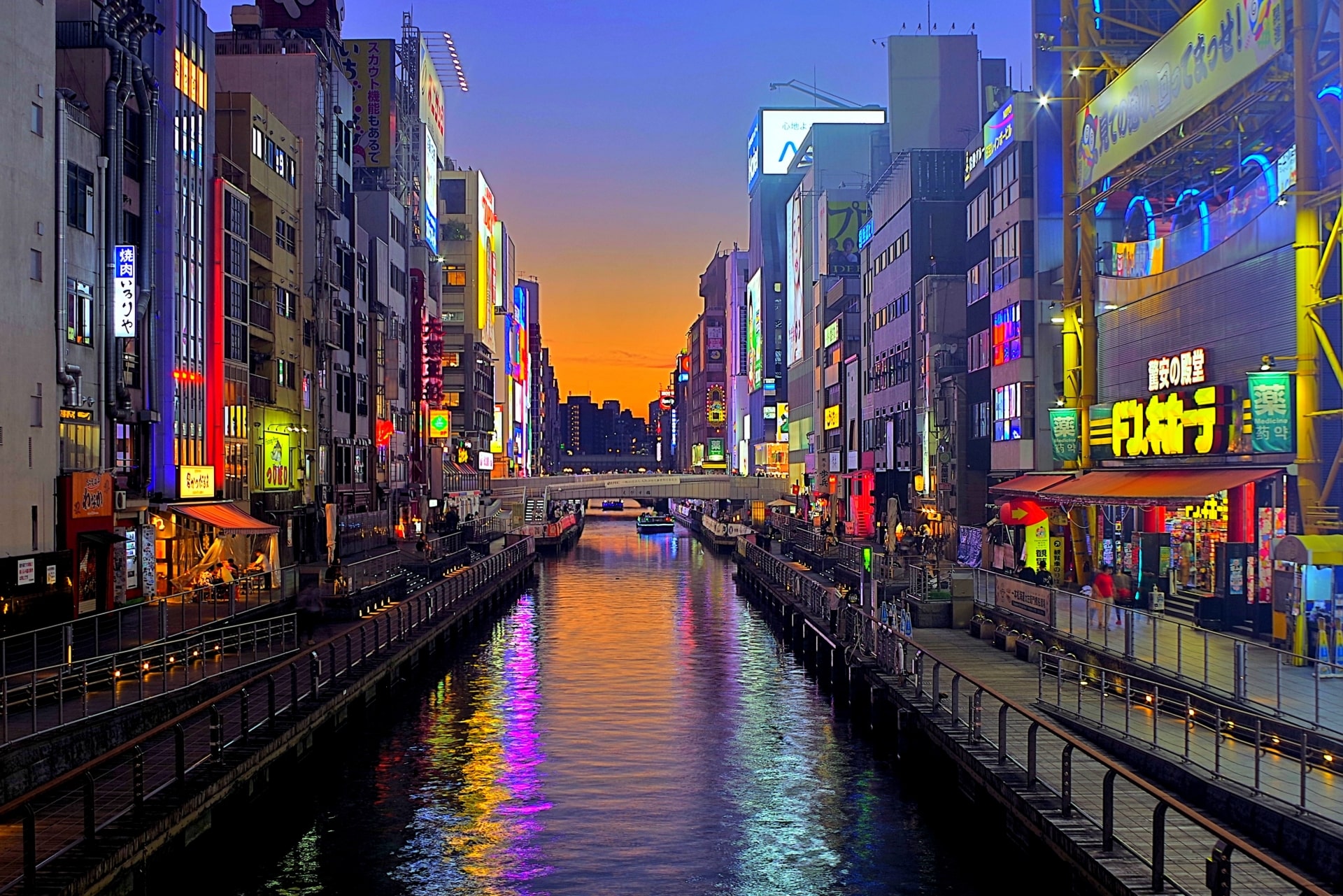 If what you're looking for is more of an outdoor thing, then we also recommend activities such as taking a cruise on the rivers of Osaka as well as riding around the city on a Go Kart.
Osaka Wonder Cruise will provide you with a unique view of the city of Osaka which is from the river. The cruise will take you around and pass by many of the iconic locations.
Street Go Kart Experience is another way to see and feel the city of Osaka in a unique manner. (*note: you do need a valid driver's license for this experience)
10. Performances
And lastly, on our list, we have shows and performances. This is an entertaining way to enjoy your time in the city and get to know more about Japanese culture.
Two shows that we would like to recommend here are the Samurai Cafe Samurai Show and the Traditional Japanese Performance "Taishu-engeki" in Umeda. Both of these are fun and unique ways to get in touch with the culture and the people of Osaka.
You can get your tickets from the links below.
▶Traditional Japanese Performance "Taishu-engeki" in Umeda
---
Searching for a hotel in Osaka?? Check the best deals at Klook!


I hope this article is helpful for you when you start planning your trip to Osaka. Osaka is full of so many things to do. If you want to use your limited time in an efficient manner, then these kinds of tours and activities are a good option.
▽Check more activities in other popular areas in Japan!▽
▽Subscribe to our free news magazine!▽

For more information about traveling to Osaka, be sure to check out the following articles as well!
▽ Related Articles ▽
▼ Editor's Picks ▼
---