10 Best Mt Fuji Tours and Activities
Top 10 Special Things to Do around Mt Fuji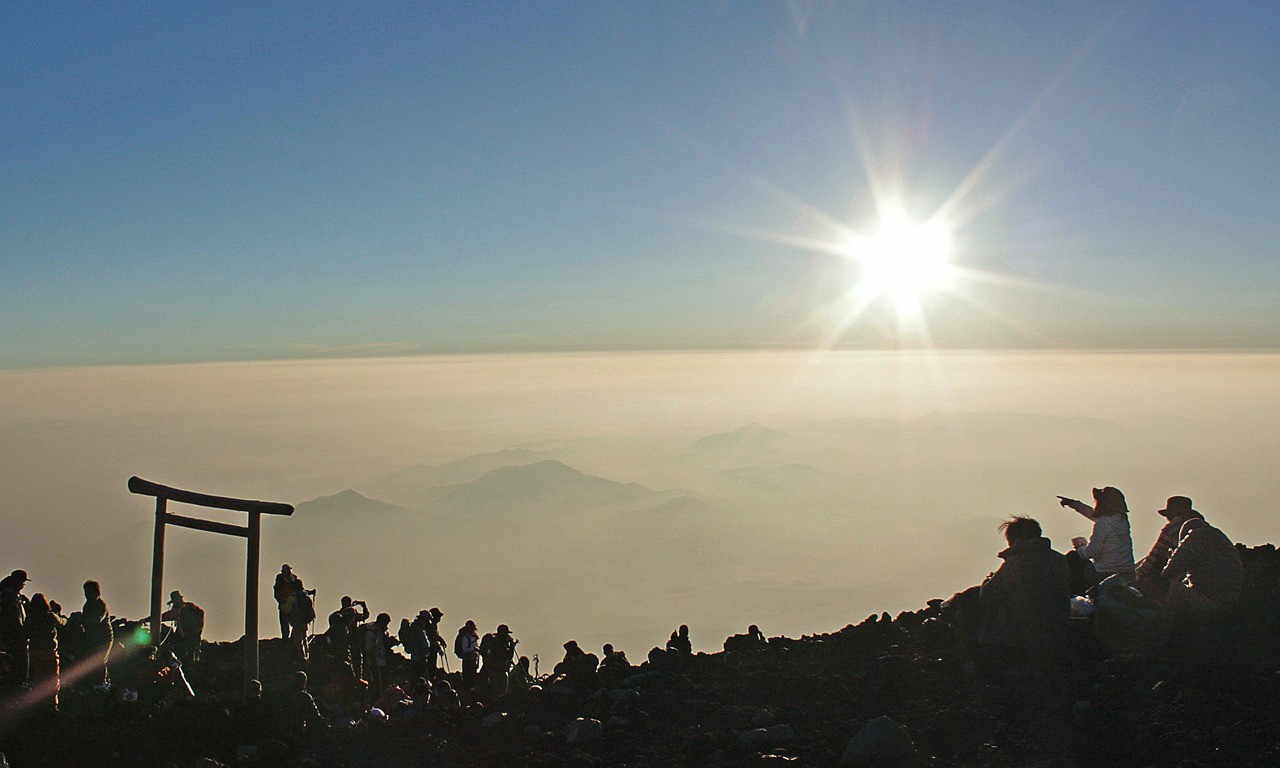 Mt Fuji is one of most attractive things in Japan. There are numbers of ways to enjoy this glorious mountain, and also many attractions are located in surrounding area. From eco glamping to relaxing hot spring or green tea farm, here are top 10 tours and activities you should definitely consider adding to your travel plan to Mt Fuji!
1. Glamping Eco Tour with Mount Fuji Views
Enjoy a delicious BBQ with local products while having an amazing vies of Mount Fuji! Stay one night in an eco glamping ground, discovering the Japanese countryside. The experiences include a sake tasting from a local sake brewery and a morning walk tour to the beautiful Shirato Waterfalls, a World Heritage place.
2. Fuji-Q Highland
One of the best amusement parks in the country, Fuji Q Highland offers several world record-breaking roller coasters and scary rides which can be enjoyed with the magnificent view of Mt Fuji! The park is a perfect place for adrenaline seekers. However, there are many kids-friendly attractions in the park, too!
3. Mt. Fuji Day Trip from Tokyo Bus Tour
Bus tours are highly recommended if you are willing to travel around Mt Fuji in one day so you can save your time and experience the best bits of Mt Fuji area with a limited time."Mt. Fuji Day Trip from Tokyo Bus Tour" by Japan Wonder Travel is a highly popular full-day tour that you can enjoy breathtaking views of Mt Fuji from several different spots including Chureito Pagoda. With a smooth and comfortable bus ride, you will be able to see and visit the best highlights of Mt Fuji in one day. The tour also stops for lunch to taste the local specialty, Hoto Noodle!
4. Mt. Fuji & Hakone Tour with Lake Ashi Cruise
This is a classic tour in Hakone and Mt Fuji area featuring the amazing highlights such as Mt. Fuji 5th Station, delicious lunch, Lake Ashi cruise, and the scenic ropeway. Including a transportation from Shinjuku and the lunch.
▶ Book the Mt.Fuji & Hakone Tour with Lake Ashi Cruise Now!!
5. Enjoy the Mishima Sky Walk
What a great option for adventure lovers! Fulfill your day with an unique and high adrenaline experience! Mishima Sky Walk is one of the most spectacular Mt Fuji viewing spot which opened recently! The large suspension bridge offers a scenic walk with the glorious view of Mt Fuji and the Shizuoka city.
▶ Book Mishima Sky Walk Tickets!
6.  Mt Fuji and Fruit Picking
The "Oishi Park & Mt. Fuji One Day Tour with Fruit Picking from Tokyo" is a full-day tour which you can fully enjoy Mt Fuji including a visit to Oishi Park near Lake Kawaguchi and Mt Fuji 5th Station, and a panoramic ropeway ride. The tour also includes fruit picking in an orchard in Yamanashi where you can enjoy seasonal fruits as much as you like!
▶ Oishi Park & Mt. Fuji One Day Tour with Fruit Picking from Tokyo
7. Shopping at Fuji Gotemba Premium Outlet and relax in a hot spring
Spoil yourself by visiting the best view spot of Mt Fuji (The 5th station of Mt Fuji), shopping at one of the largest outlet shopping malls in Japan "Gotemba Premium Outlet" and in the end, soaking up at a Japanese Onsen!
▶Mt. Fuji, Premium Outlets or Onsen One Day Tour from Tokyo!
8. Visit an Organic Tea Farm in Japan
Love green tea?The why not to visit the best green tea farms in Japan! Shizuoka Prefecture is famous for green tea production and home to numbers of tea plantations with scenic views of the mountain ranges including Mt Fuji. Visit the green tea farm and enjoy the scenery and tasting the finest green tea. Also learn how to make green tea by the proper way!
9. Cook Delicious Hoto Noodle by Lake Kawaguchi
Hoto is a famous local specialty from Yamanashi prefecture. The long, thick hoto noodles are served with a lot of vegetables and miso-based soup in a hot pot. You can enjoy this hands-on cooking experience in Lake Kawaguchi, the very popular tourist site with the stunning view of Mt Fuji!
10.
Private Charter One Day Tour Mt. Fuji – Lake Kawaguchiko
Take the chance to do a really complete private tour with all the best highlights, as the popular Chureito Pagoda where you can have the iconic views with the pagoda and the Mt.Fuji. The English speaker driver will will take you to Oshino Hakkai village, Lake Kawaguchiko, Saiko Iyashi no Sato Nemba, Oishi Park, and much more!
<<Click HERE to Book the Mt.Fuji & Lake Kawaguchiko Tour Now!!>>
+Enjoy unlimited rides with the
3 Days Mt. Fuji Shizuoka Area JR Pass
If you prefer to enjoy the Mt. Fuji area and the surrounding area at your leisure, buying this pass can save you a lot of money! The Mt.Fuji Shizuoka Area JR Pass offers unlimited travel for 3 days on all JR trains so you can go wherever you want!
<<Buy NOW your 3 Days Mt.Fuji Shizuoka Area JR Pass!!>>
Did you enjoy the list?? For more information about travelling in/around Mt Fuji, please check out these articles, too!
▽Related Articles▽
▼Editor's Picks▼
---