Top 11 Things to Do in Japan in May
Best Things to Do and Places to Visit in Japan in May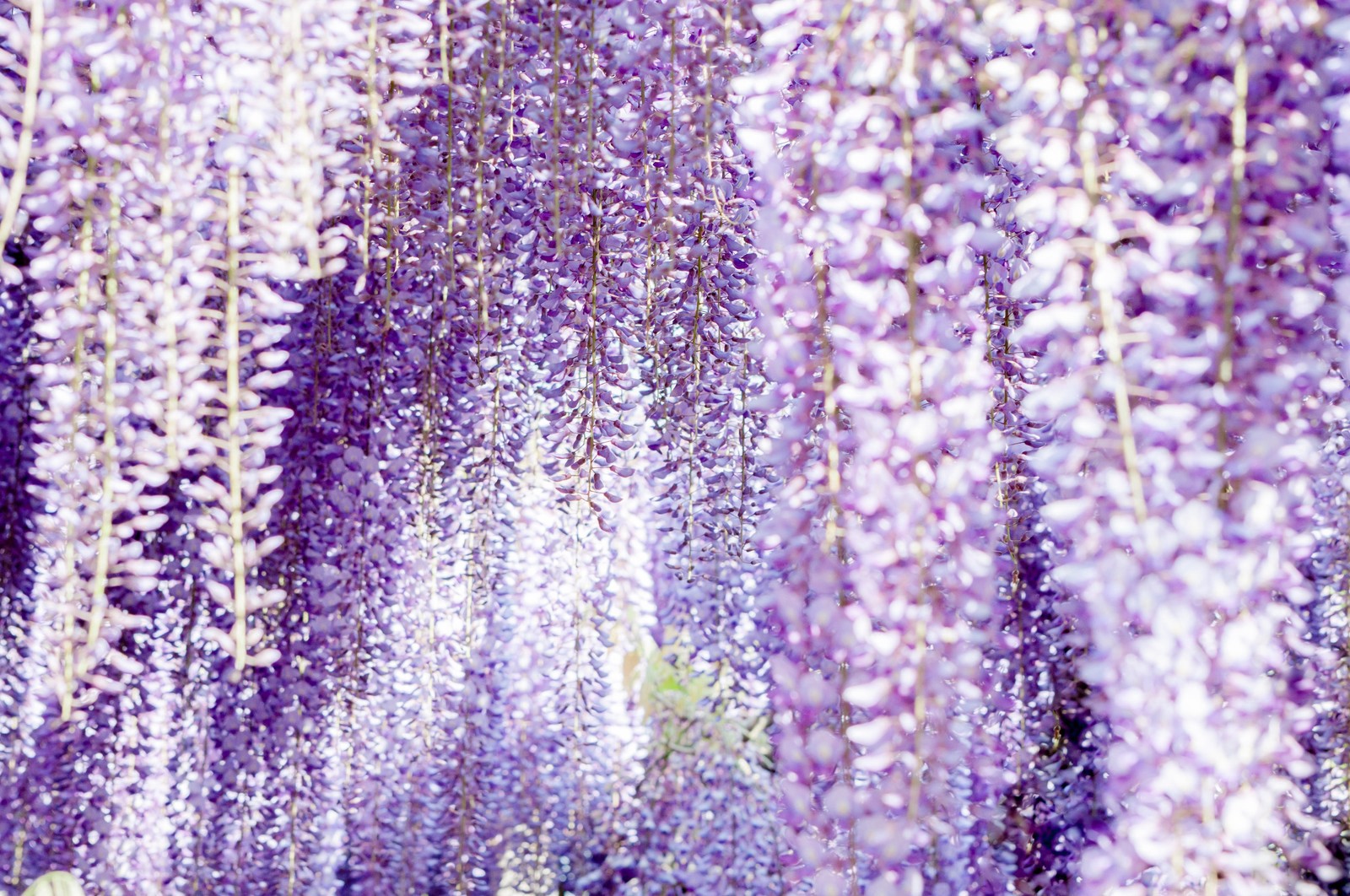 May is an absolutely delightful month to visit Japan and enjoy outdoor activities with warm and comfortable weather. As spring arrives, the country gets colourful with spring flowers and green.
From the end of April to the beginning of May is holiday season in Japan, which is called Golden Week and every touristic spot gets extremely packed. So if you wish to avoid the crowds, better to visit Japan from mid May.
Related article: Best Things to Do during Golden Week in Japan
*Please note that this article contains affiliate links.
---
Japan in May
May in Japan is the end of spring and the entrance of summer, offering various tourist attractions around the country. You can view late blooming cherry blossoms in colder areas as well as other seasonal flowers such as wisteria and nemophila. As winter snows melt in mountain districts, the season for Kamikochi and the Tateyama Kurobe Alpine Route comes.
Please note that some places are more crowded for Golden Week, series of national holidays in the beginning of May, than usual. Rainy season begins as early as the end of May, depending on the year. Average temperatures in Tokyo in May range between 16°C (60.8°F) and 20°C (68°F).
---
1. Mt. Fuji and Green Tea Field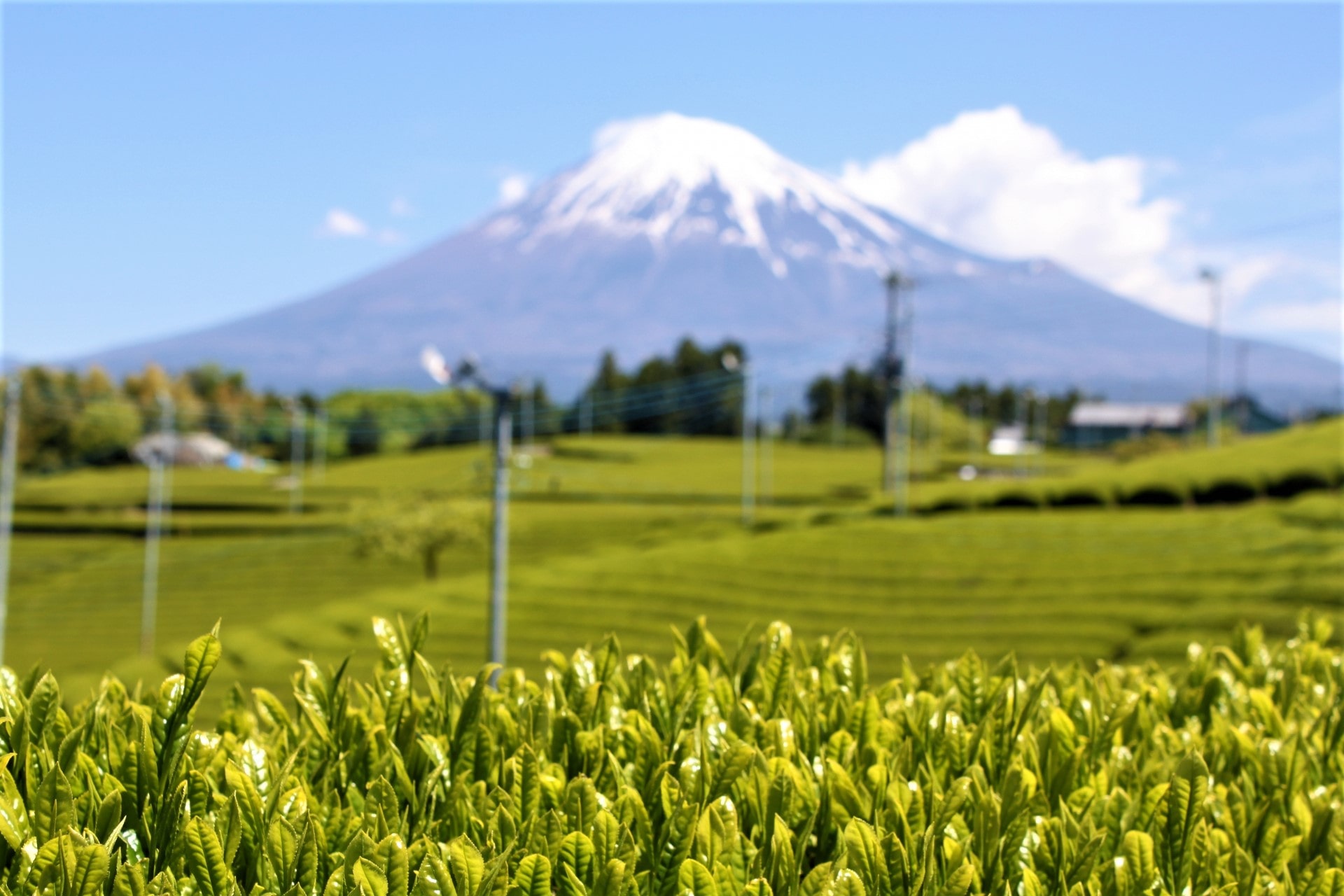 It's the best season for the iconic view of Mt.Fuji and green tea plantations. The best season to visit tea plantations in Japan is in May, before leaves are picked and Mt.Fuji stands beautifully with remaining snow on the tip of the summit. Imamiya in Fuji city is highly recommended!
more info ▶ Obuchi Sasaba and Imamiya: Best Green Tea Plantations in Shizuoka
2. Late Blooming Cherry Blossoms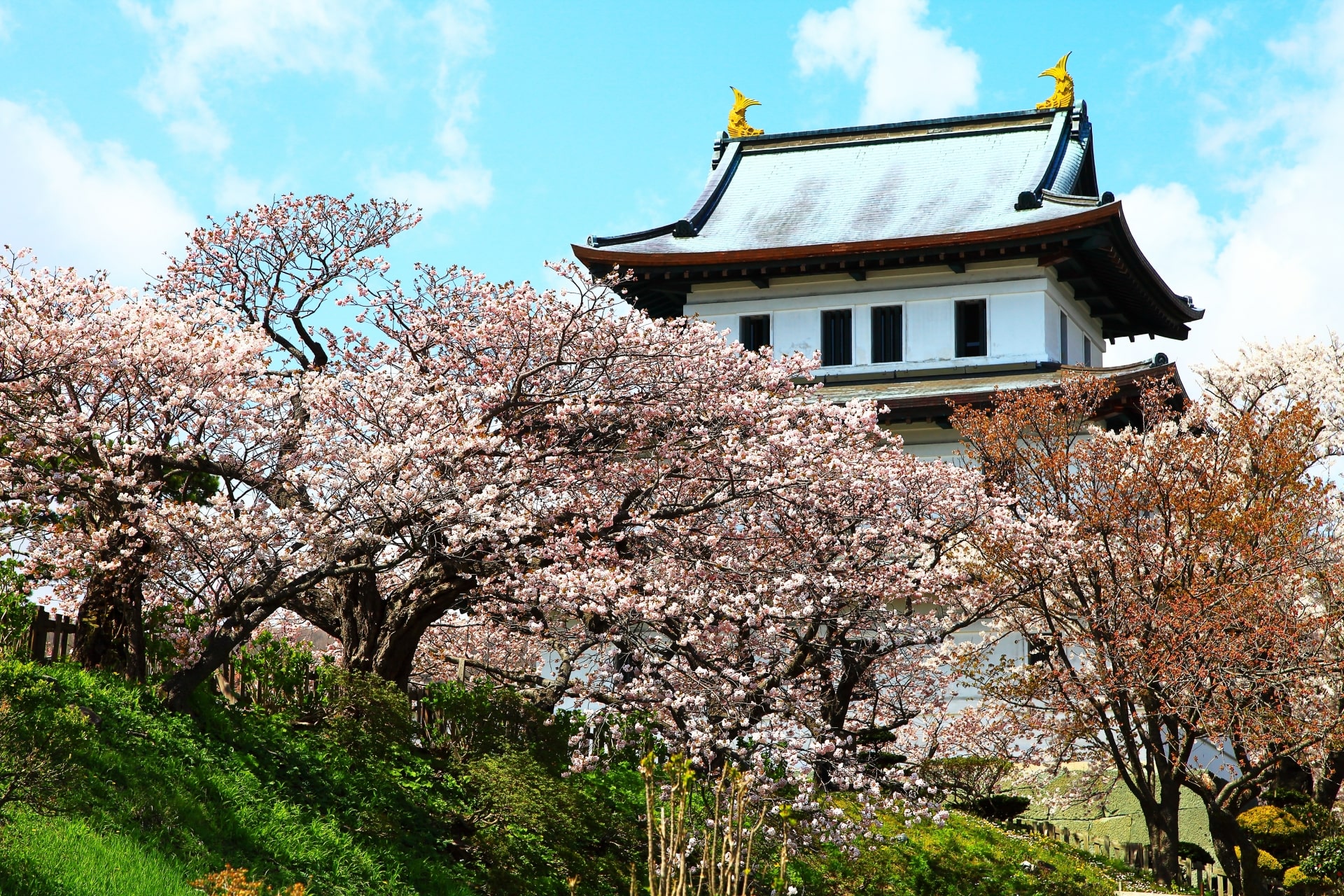 If you think cherry blossoms are only available in April, it's absolutely wrong! There are some places which has late blooming cherry blossoms especially in northern part of Japan!
more info
▶ Amazing Spots for Late Blooming Cherry Blossoms from mid-April
▶ Best Cherry Blossom Spots in Tohoku Area
3. Wisteria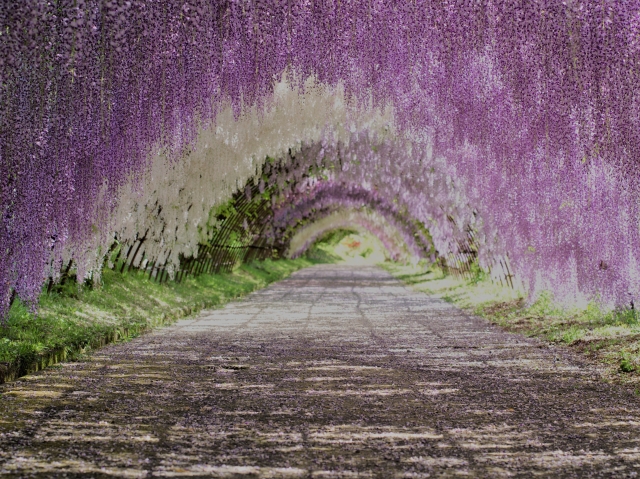 Wisteria (Fuji in Japanese) is popular spring flower in Japan and becoming a huge attraction for foreign visitors every year. The most famous wisteria garden in Japan is Kawachi Fujien Garden in Fukuoka Prefecture, but there is also another great garden near Tokyo, Ashikaga Flower Park in Tochigi Prefecture.
Related article
▶ Kawachi Wisteria Garden: The Most Beautiful Tunnel in the World
▶ Great Wisteria Festival at Ashikaga Flower Park
▶︎ Best Things to Do in Ashikaga, Tochigi
4. Tokyo Grand Sumo Tournament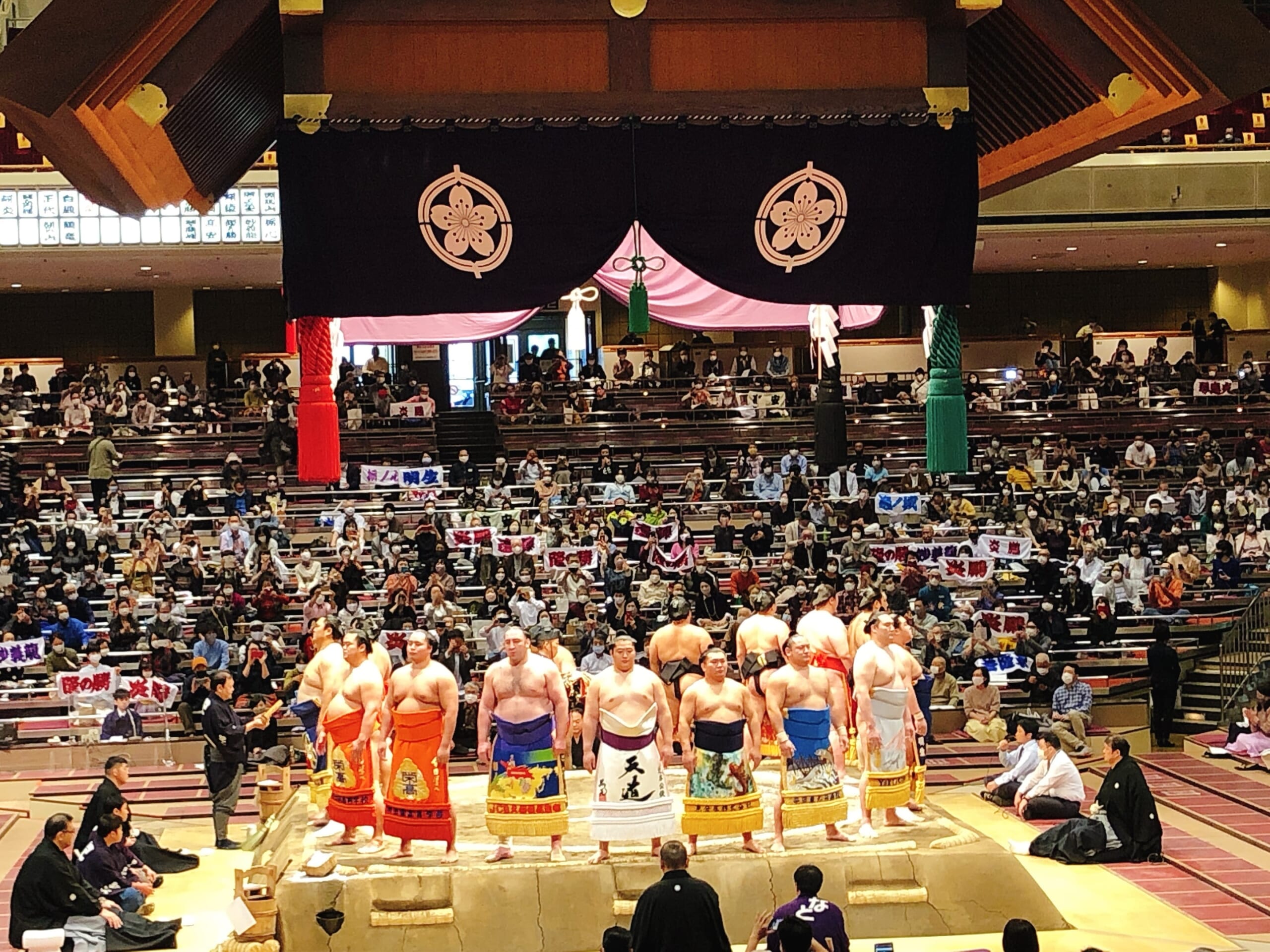 Discover the world of Grand Sumo Tournaments, held six times a year in odd-numbered months across Japan. Experience the thrilling matches in Tokyo, Osaka, Aichi, and Fukuoka. Notably, in May, the tournament takes place at Tokyo's Ryogoku Kokugikan, the heart of sumo wrestling. Immerse yourself in Japan's vibrant history and culture as you witness the power, skill, and tradition of these iconic events during your visit. Don't miss this unique and unforgettable experience that showcases the essence of Japanese heritage. You can join a Tokyo Sumo Tournament Tour (Tickets Included) below!

5. Join Festivals
The festival season kicks off on April and continues through summer in Japan. There are numbers of big events in May such as Tokyo's biggest festival, Sanja Matsuri. Join energetic and lively festivals in Japan to feel the traditional vibes 😉
Related article ▶ Japan's 3 Biggest Festivals in May
6. Pink Moss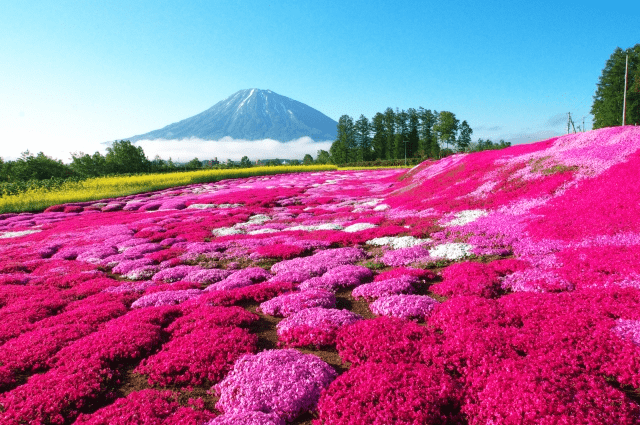 Pink Moss (Shibazakra in Japanese) is popular spring flower along with cherry blossoms. There are numbers of Pink Moss fields and festivals in Japan. The most popular one is Fuji Shibazakura festival which is located on the base of Mt.Fuji.
Related article ▶ Best Shibazakura Festivals in Japan
7. Hitachi Seaside Park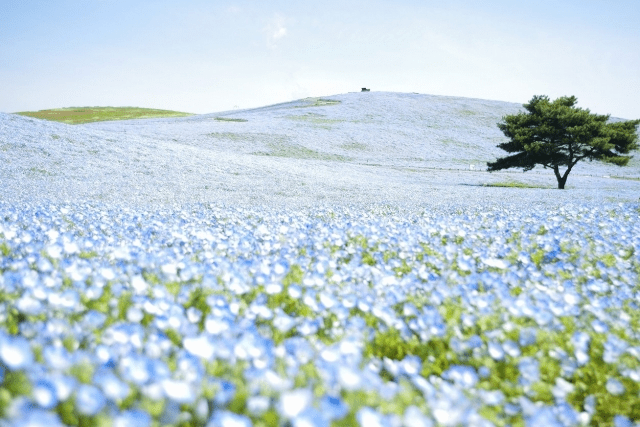 Hitachi Seaside Park (ひたち海浜公園) is the famous flower park located in Ibaraki prefecture. The magnificent hill covered by 4.5 million Nemophila (Baby blue eyes) flowers can be seen at the park till mid of May.
Related article ▶ Nemophila Harmony at Hitachi Seaside Park
8. Tateyama Kurobe Alpine Route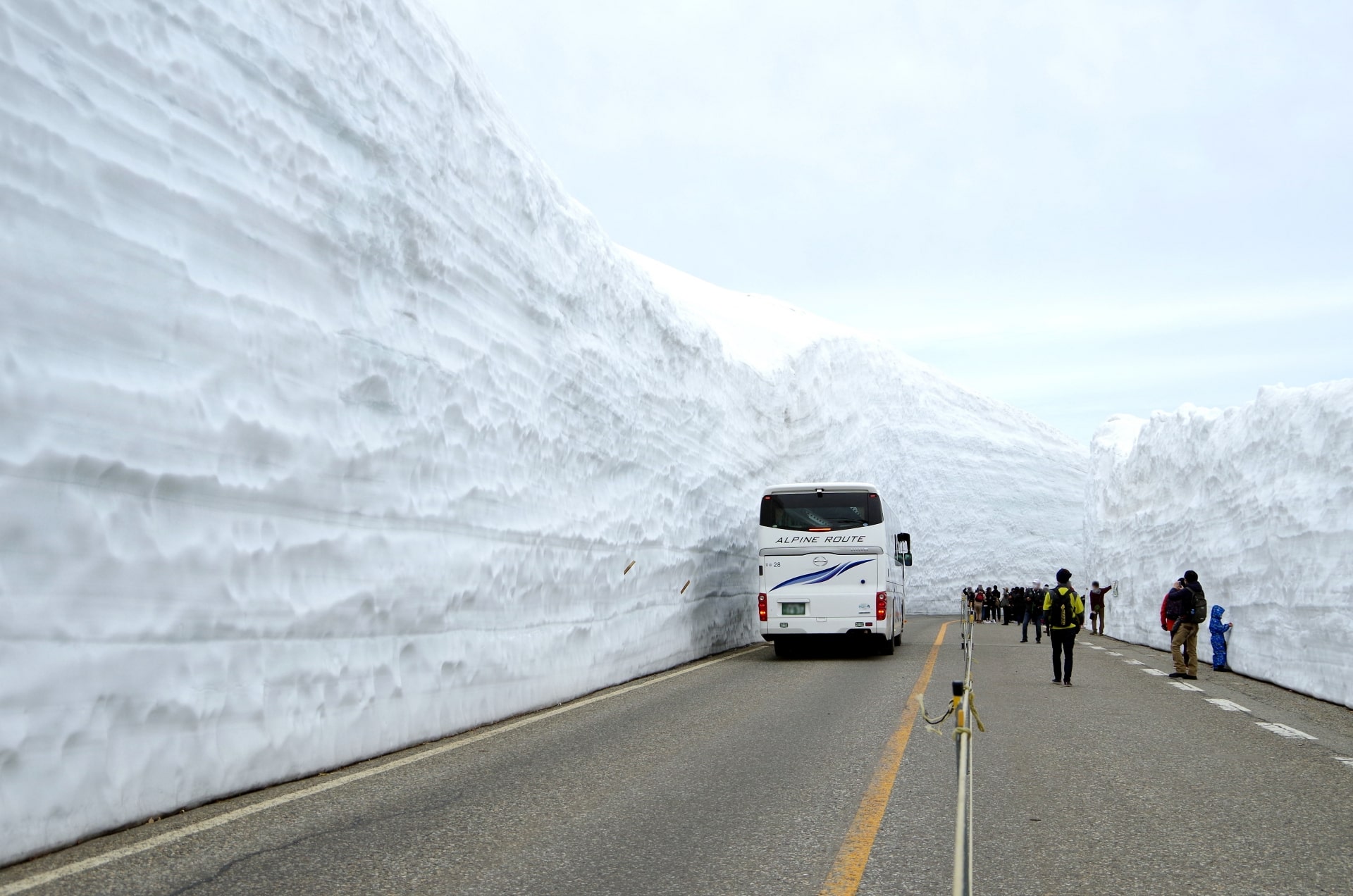 The popular tourist route, Tateyama Kurobe Alpine Route is open through spring and summer time. But the best time to visit there is before June, when the great snow wall "Yuki no Otani" can be seen before it melts.
Related article ▶ Guide to Tateyama Kurobe Alpine Route
9. Blue Pond
The famous Blue Pond in Hokkaido can be enjoyed all year around but accordingly, the best time to visit is in May. The water of the pond gets most transparent and the colour turns to beautiful cobalt blue.
Get a travel idea for travelling to Blue Pond and around ▶ 1 Week Itinerary in Japan: CENTRAL HOKKAIDO
10. Shiroyone Senmaida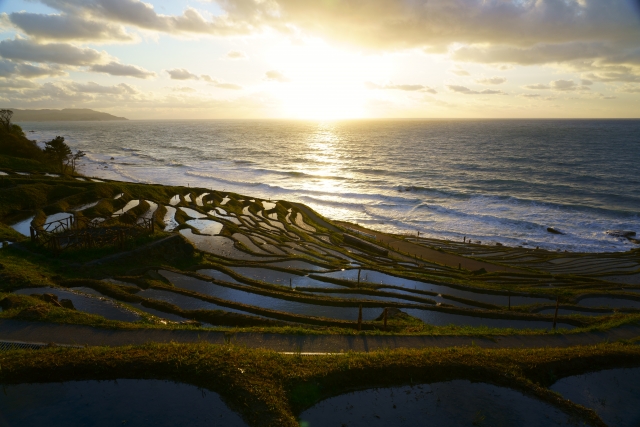 There are numbers of rice terraces in Japan as rice is the country's main food products. Shiroyone Senmaida (白米千枚田) is a rice terrace in Ishikawa prefecture (located near Kanazawa city) and known for its exceptional landscape. In May, the terrace is watered before the plantation starts and the superb view of sunset reflecting on the terrace's surface can be enjoyed.
Article article ▶ Shiroyone Senmaida: A Thousand of Terraced Rice Fields in Ishikawa Prefecture
11. Matcha Sweets
Late spring to early summer is the best time to enjoy Matcha products in Japan, and numbers of shops, cafes and restaurants release Matcha flavour food and drinks for the limited time. Matcha dessert buffet is one of the most anticipated food events of the year, which is held at several hotels in Tokyo such as ANA InterContinental Tokyo. See the links below for more details about Matcha food and drinks in Japan!
Related articles
▶ Best Matcha Food and Drink in Japan
▶ 4 Best Matcha Dessert Buffets in Tokyo
---
▽Check out this Japan Bucket List of 30 Best Things to Do throughout the year!▽
▼Check out the Travel Info in Japan in June!▼
▽How to Get Internet Connection during traveling in Japan▽
▶︎Perfect Guide to Get WiFi Connection in Japan
▶︎Which Pocket WiFi Rental is the Best in Japan?
▶︎Which SIM card Option to Choose in Japan?
▶︎How to Find and Use Free WiFi in Japan
---
Did you enjoy the list? For more idea about travelling in Japan in spring, please check out these articles, too!
▽ Related Articles▽
▼Editor's Picks▼
---