Top 10 Things to Do in Japan in June
Best Things to Do and Places to Visit in Japan in June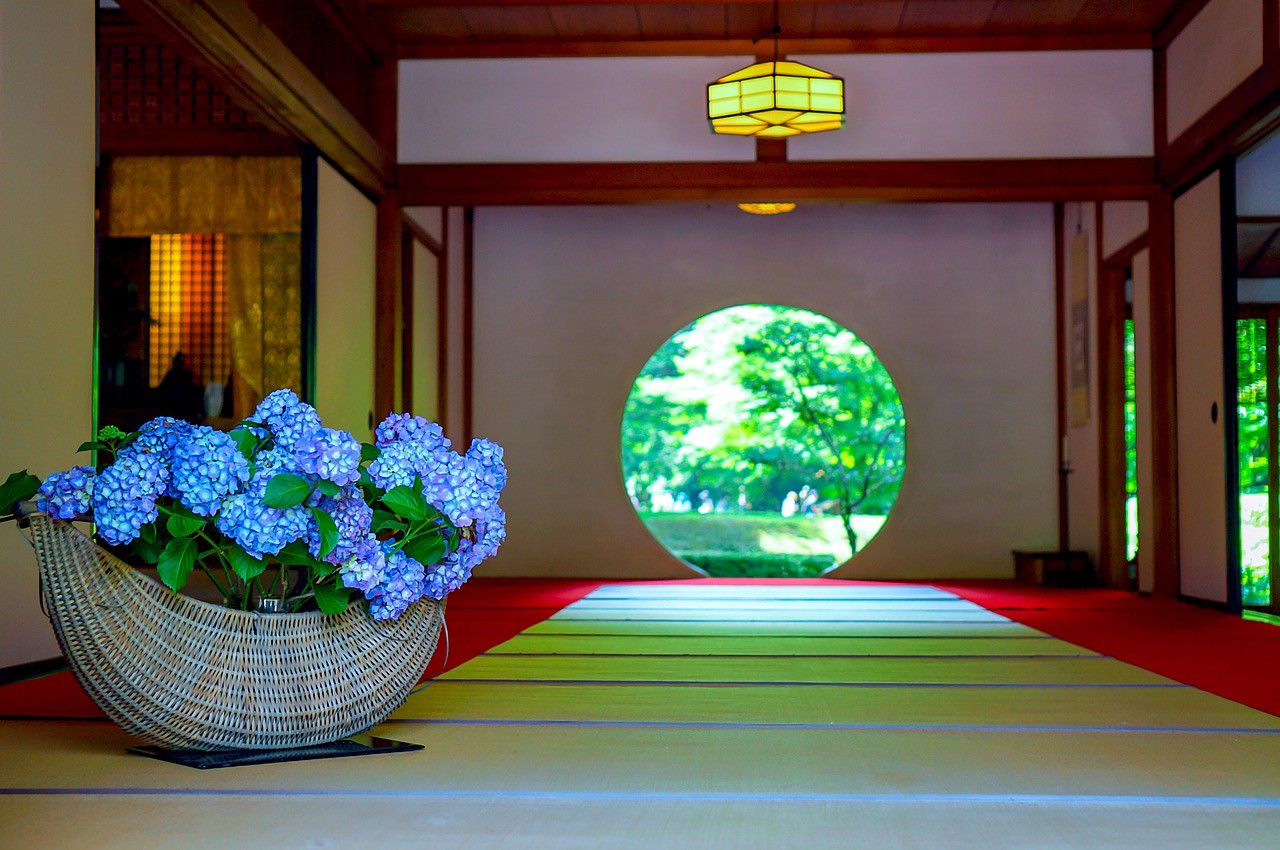 Planning to visit Japan in June?? June is the beginning of summer in Japan as well as the rainy season which usually start from mid June to early July across the country. The temperature is moderate, yet the humidity level is pretty high and there are several days of raining. Therefore, many travellers might avoid visiting Japan, yet it's a great time of the year to travelling Japan without crowds, and June is actually as enjoyable as the rest of the months in Japan!
Let's check out the best things to do in Japan in June!
Japan in June
In June, Japan blossoms with a vibrant energy. The weather, transitioning from spring's freshness into summer's warmth, creates an ideal atmosphere for exploration. The average temperature in June in Tokyo ranges from 21°C (69.8°F) to 24°C (75.2°F).
Experience the colorful Hydrangea bloom, an enchanting sight particularly in places like Tokyo and Kamakura. Participate in traditional festivals reflecting centuries-old customs. Discover seasonal culinary delights that add an extra flavor to your visit. But remember, it's also the start of the rainy season, so don't forget your umbrella. Japan in June is a blend of beautiful landscapes, cultural experiences, and delicious food, offering unforgettable memories for every traveler.
1. Hydrangea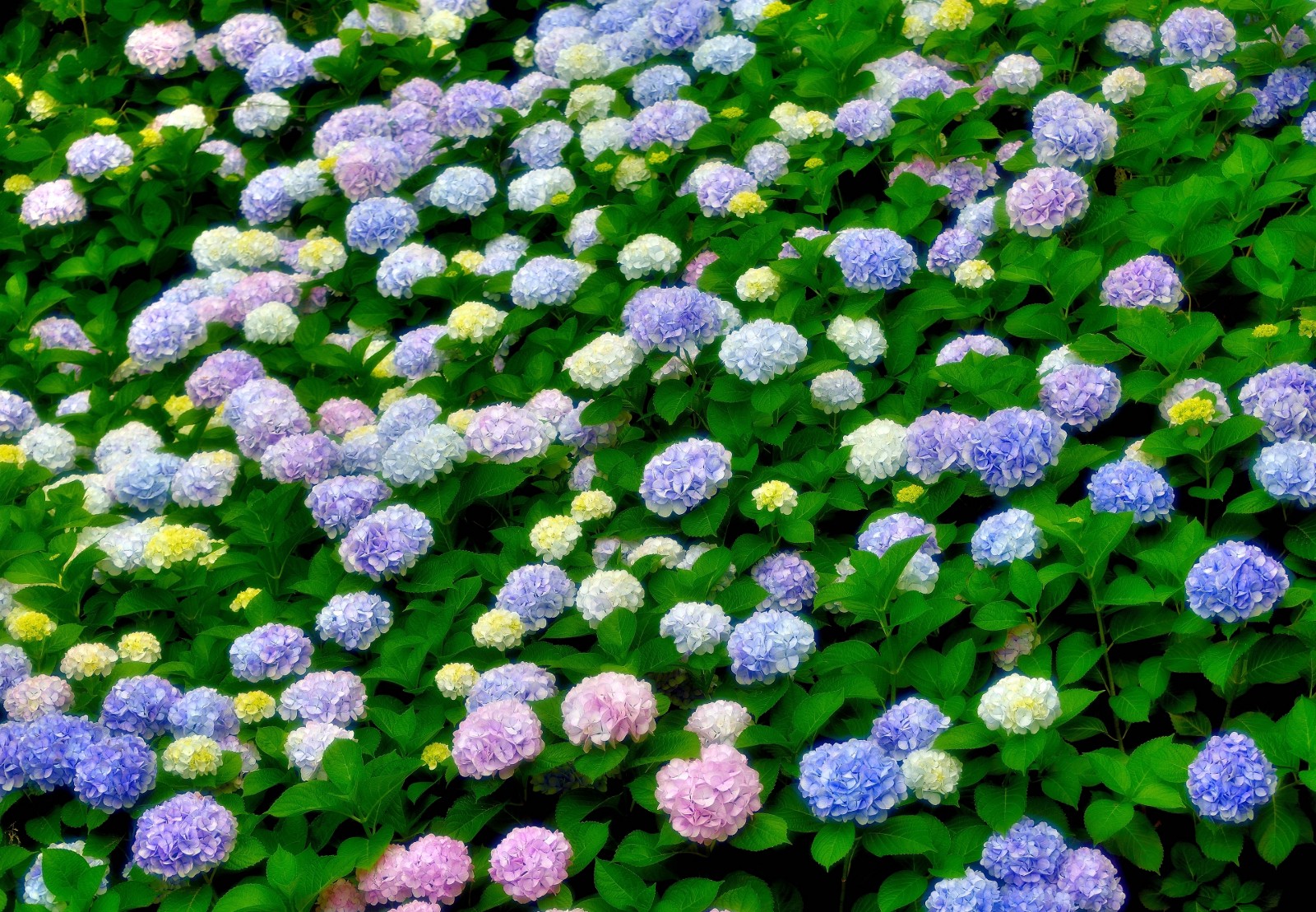 Hydrangea (Ajisai) is a symbol of the rainy season in Japan, and there are numbers of events across the country in June, featuring those adorable hydrangea flowers blooming colourfully.
Several hydrangea festivals are held in Tokyo in June including the Bunkyo Hydrangea Festival which take place in Bunkyo ward (near Ueno area). Kamakura City is also famous for hydrangea flowers, and beautiful hydrangeas can be enjoyed with the historical buildings. Check out the attached links below for more details about hydrangea events in and around Tokyo!
▶ 5 Best Spots for Hydrangeas Viewing in Tokyo
▶ 3 Best Temples in Kamakura for Hydrangea Viewing
2. Sanno Matsuri
Sanno Festival or Sanno Matsuri (山王祭) is counted as one of Tokyo's three greatest festivals from Edo period along with Kanda Festival and Fukagawa Festival. The festival is held at Hie Shrine in June in even numbered years which alternates with the Kanda Matsuri, which takes place in odd-numbered years. The celebration continues for 11 days, and on a main day the festival features a large procession with numbers of Mikoshi (portable shrines) and carriers in traditional costumes going on parade through the central area of Tokyo. The next Sanno Festival is estimated to be held in mid June in 2020.
Official Website: https://www.hiejinja.net/about/
3. Matcha Dessert Buffets
How dreamy to enjoy the finest Matcha dessert with all-you-can-eat style?? From late spring to early summer is the season for Matcha products, and numbers of venues across Japan holds Matcha dessert buffets during the season, and each buffet offers a wide variety of quality and creative Matcha desserts!
Here are the best Matcha buffets in Tokyo in the previous year!
4. Indoor Activities
If it's raining outside, why not to have fun inside?? Japan offers hundreds of options to be entertained with indoor activities from classic indoor facilities like museums, aquariums and indoor amusement parks to unique ones. If you are keen to have unique and "only-in-Japan" kind of experience, I'd recommend you to try Karaoke, Pachinko, Animal Cafe, Maid Cafe and Robot Restaurant!
For modern and high-tech experience, VR and digital art museums are a top choice. Or if you wish to enjoy the traditional side of Japan, tea ceremony and Samurai experience are much recommended! For ladies, how about being indulged by Japanese relaxation and hospitality? Why not to try indoor Onsen spa or beauty salons (hair dresser and nail salon) to pamper yourself while travelling!
Check out the hottest indoor activities available in Tokyo!
5. Sapporo, Hokkaido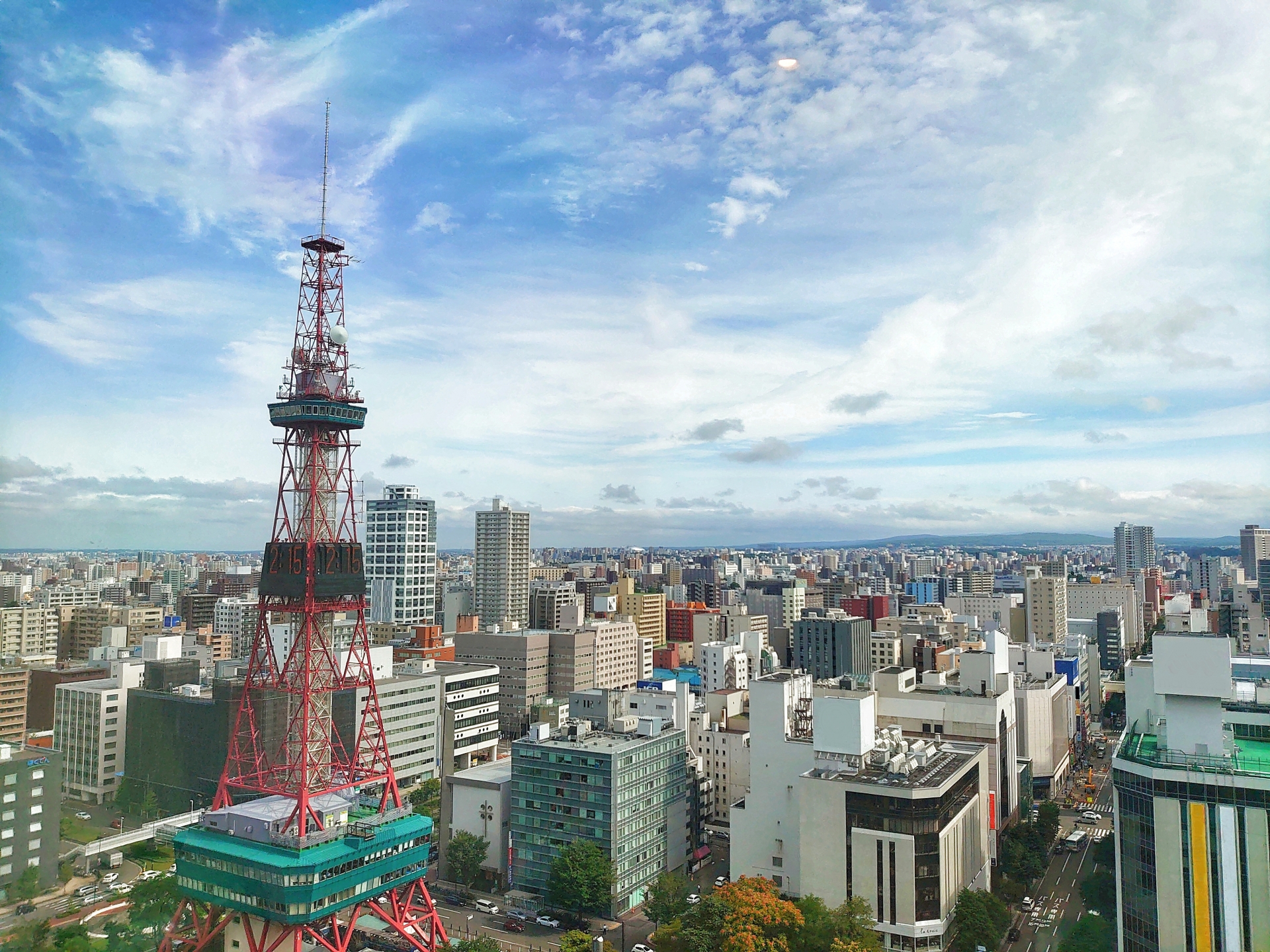 Hokkaido is one of the best destinations to travel in Japan during the rainy season. Because they don't really have a rainy season in Hokkaido, and you can enjoy the cool, breezy and mostly sunny weather there in June. The capital city, Sapporo offers plenty of tourist attractions and seasonal events during summer!
More info ▶ Best Things to Do in Sapporo
-Yosakoi Soran Matsuri

The energetic and powerful dance festival featuring the traditional Yosakoi Dance and Soran Bushi folk music. Around 300 teams with 30,000 participants are performing for the event. It takes place in Sapporo City annually, attracting around 2 million viewers.
Official Website: https://www.yosakoi-soran.jp/
-Hokkaido Shrine Festival

Hokkaido Shrine Festival or also called Sapporo Festival (北海道神宮例祭 (札幌まつり)) is a traditional Shinto festival held in mid June for 3 days. During the festival, there will be special events and a lot of stalls lined around Nakajima Park. On the last day of the festival, a large parade sets off from Hokkaido Shrine then go through the city center with portable shrines and hundreds of people dressed in traditional costume.
Official Website: http://www.hokkaidojingu.or.jp/festival/
Check out more great things to do in Hokkaido!
6. Okinawa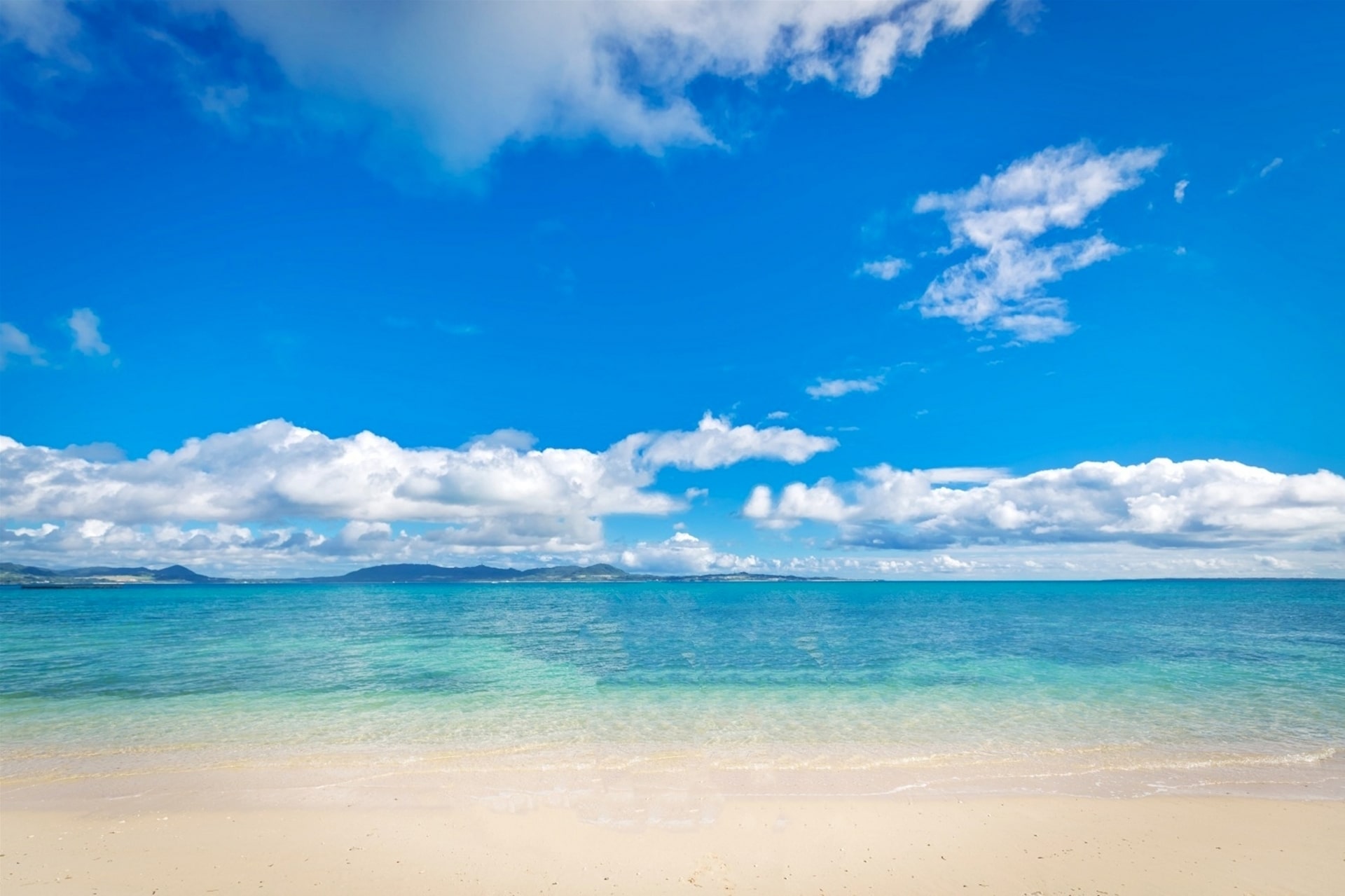 Another great destination in June Okinawa. The rainy season usually arrives in Okinawa about a month earlier than in Tokyo, and usually finishes in early-mid June. Okinawa gets extremely busy from July as it's no.1 beach holiday destination in Japan, so if you wish to enjoy the beautiful sunny weather without crowds, June is the greatest month to travel Okinawa!
See the best highlights of Okinawa!
7. Fuji Kawaguchiko Herb Festival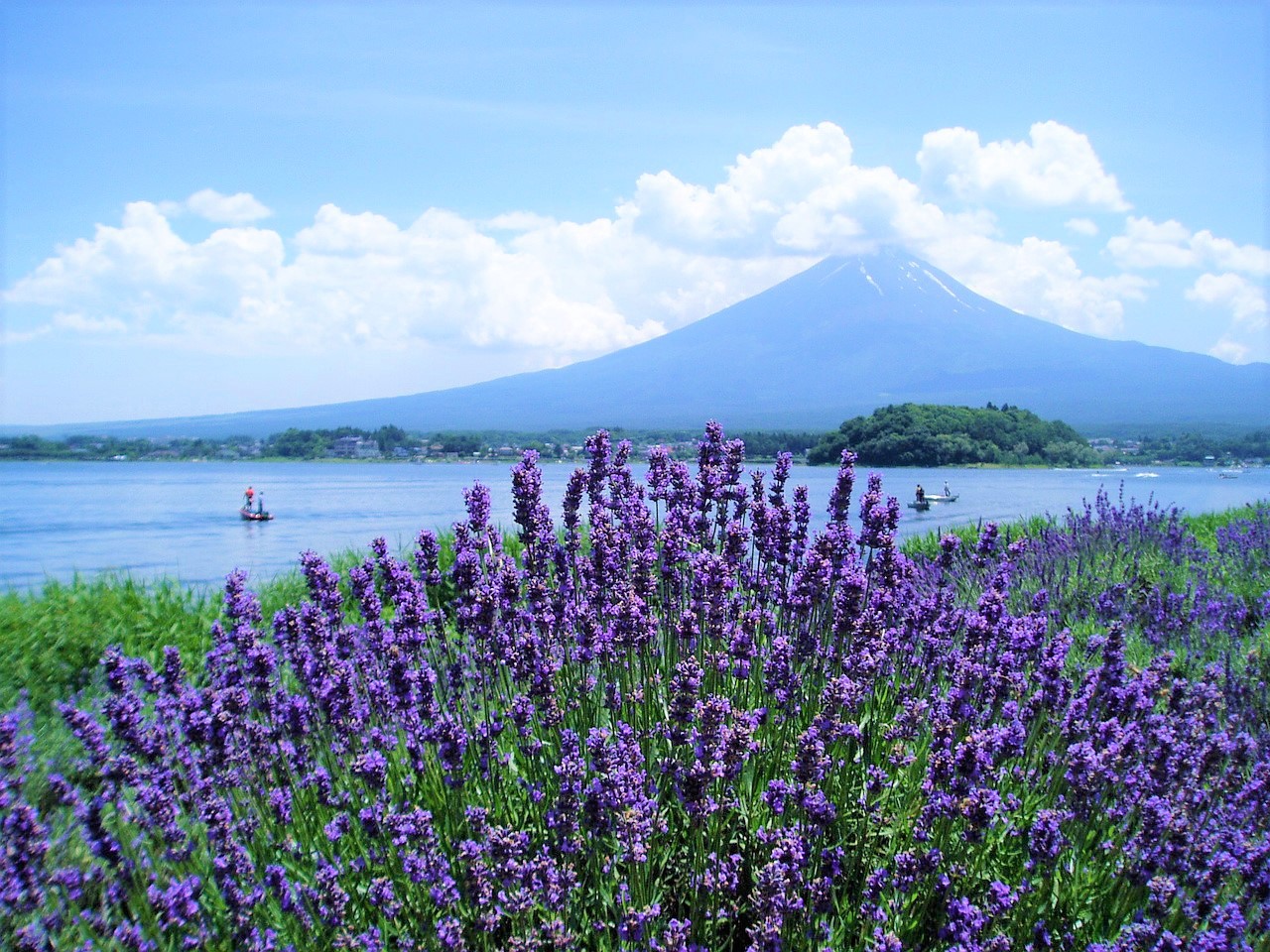 Lake Kawaguchiko is a one of the Fuji Five Lakes, and the most accessible and touristy one. There are several seasonal events held around the lake through the year including cherry blossoms and autumn leaves, inviting hundreds of thousands of visitors during the season.
Fuji Kawaguchiko Herb Festival is one of the most popular events at Lake Kawaguchiko, featuring the charming purple lavender flowers with the magnificent view of Mt Fuji. The festival is held from mid June to early July at Oishi Park near the lake, and there are special events, and vendors selling food, drinks and local products.
More info:
8. Fussa Firefly Festival
Firefly (Hotaru in Japanese) is one of the symbolic animals of Japanese summer, and there are numbers of opportunity to see them in Japan during the season. Fussa Firefly Festival (福生ほたる祭り) is one of the most traditional firefly events which has been held for a half decade. The festival take place at Fussa City, the western outskirts of Tokyo, featuring over 500 fireflies flying around and glowing in the dark. The festival also features special events and numbers of stalls selling street food and drinks.
Official Website: https://www.fussakanko.jp/pa0206.html
9. Canyoning
If it's raining outside, let's go get wet! Canyoning is a popular activities during summer in the mountain areas in Japan, offering a plenty fun and adventurous activities such as water rafting, sliders, rock jumping, slack-lines and more! A lot of canyoning tours are now operated in English so that foreign visitors can also safely enjoy the nature and activities.
Surprisingly, canyoning can be enjoyed in Tokyo, too! Okutama is the mountainous area in the outskirts of Tokyo, offering unspoilt beautiful nature. From hiking to canyoning, various outdoor activities can be enjoyed in Okutama area. It's one of the best day-trip destinations from Tokyo during summer!
See the link below for more information about canyoning in Okutama area!
10. Hoshitoge Rice Terraces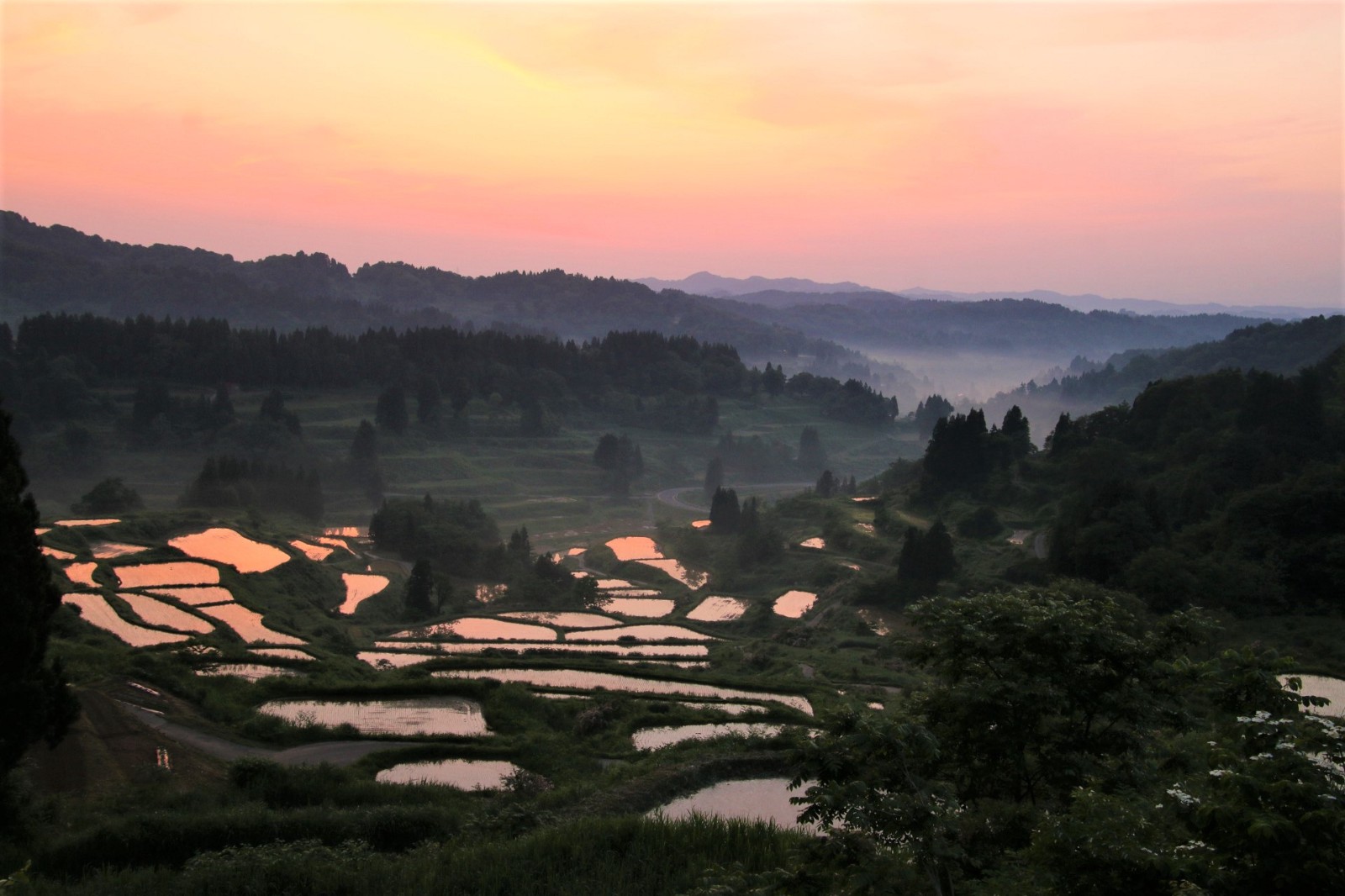 Terraced rice fields are one of the most authentic and spectacular sights you can capture in Japan. There are numbers of rice terraces across Japan, displaying the beautiful scenery in each season. Hoshitoge Rice Terraces or Hoshitoge no Tanada (星峠の棚田) in Niigata Prefecture is considered to be one of the most beautiful villages in Japan, and the breathtaking view of 200 rice terraces lined on the slope of the mountain attracts photographers from all over Japan.
The best season to see Hoshitoge Rice Terraces is in June since the terraces are filled with water displaying the beautiful view of water reflections, and there is a high possibility to see the sea of clouds over the rice fields in early morning.
*Note* Hoshitoge Rice Terraces are private properties and inside the rice fields are prohibited to enter. Please be respectful to locals 🙂
Map: http://bit.ly/2ZgNqjJ
Access: 20 mins drive/taxi from Matsudai Station (Hokuhoku Line)
Check out more beautiful rice field terraces in Japan!:
▽Check out this Japan Bucket List of 30 Best Things to Do throughout the year!▽
▼Check out the Travel Info in Japan in July!▼
▽How to Get Internet Connection during traveling in Japan▽
▶︎Perfect Guide to Get WiFi Connection in Japan
▶︎Which Pocket WiFi Rental is the Best in Japan?
▶︎Which SIM card Option to Choose in Japan?
▶︎How to Find and Use Free WiFi in Japan
---
How did you enjoy the list?? After all, June is as great as other months in Japan, right?? If you are looking for more information about travelling in Japan in summer, here are some more interesting articles for you to check out 🙂
▽Related Articles▽
▼Editor's Picks▼
---