Tofukuji Temple: the Best Temple for Autumn Leaves Viewing in Kyoto!
Tofukuji Temple : a popular temple in Kyoto for autumn leaves viewing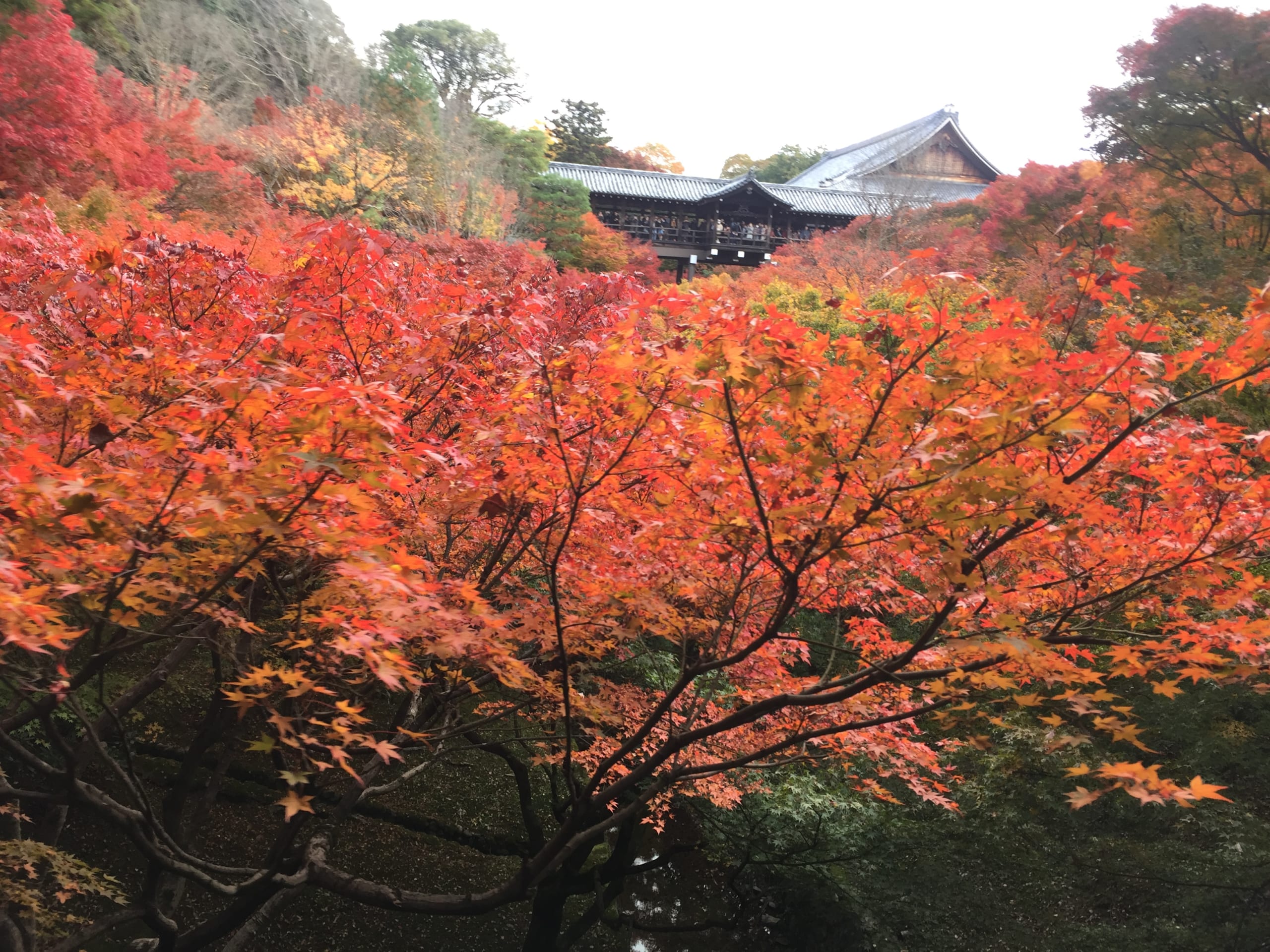 Kyoto is definitely Japan's №1 destination for autumn leaves and there are numbers of viewing spots. If you are planning your autumn leaves hunting trip to Kyoto this autumn, this classic Zen temple should definitely be on your bucket list!
Tofukuji Temple (東福寺) is a Zen temple located south-east of Kyoto City. The temple was founded in in 1236 by the Fujiwara clan during Kamakura period. Supposedly, its name is a combination of the names of two great temples in Nara, Todaiji Temple and Kofukuji Temple, which are both associated with the Fujiwara clan.
Today, Tofukuji Temple is one of most popular temples to visit in the city, and it's particularly popular during autumn for gorgeous view of autumn leaves. The large temple has over 2,000 m2 vast Japanese garden, where numbers of maple trees burst in warm colours. The most popular view is of/from the Tsutenkyo Bridge (通天橋) , the 100 m bridge which connects Hondo Hall and Kaisando Hall.
The peak season of autumn leaves are usually from mid to late November, and the bridge gets extremely crowded during that time, so it's highly recommended to visit in the morning.
Tofukuji Temple is also famous for its Zen garden called Honbo Garden (本坊庭園), which is designated as a National Site of Scenic Beauty. Especially, spectacular rock gardens can be enjoyed. The Hojo, which is one of main building in the temple, and the gardens arranged at the four quarters around the building of Hojo were laid out in 1939 by Mr. Mirei Shigemori (a famous gardener), who intended to express the simplicity of Zen in the Kamakura period with the abstract construction of modern arts.
Access: 10 mins walk from Tofukuji Station (JR Nara Line/Keihan Honsen Line) OR bus no. 202,207,208 then get off at Tofukuji Stop
Hours: 9:00~16:00 (April to October), 8:30~16:00 (November to early December), 9:00~15:30 (December to March)
Fee: 400 yen (Tsutenkyo and Kaisando Hall), 400 yen (Honbo Garden)
Best time for autumn colour: mid to late November
Official website: http://www.tofukuji.jp/english/index.html
How did you like this gorgeous temple?? Kyoto still has so many historical sites to explore! For more information about travelling in Kyoto, I highly recommend you to check out these articles below!
▽ Related Articles▽
▼Editor's Picks ▼
---