Coronavirus (Covid-19) in Japan: What's Open Now??
Places and Tourist Attractions in Japan that are Open during the Coronavirus Shutdowns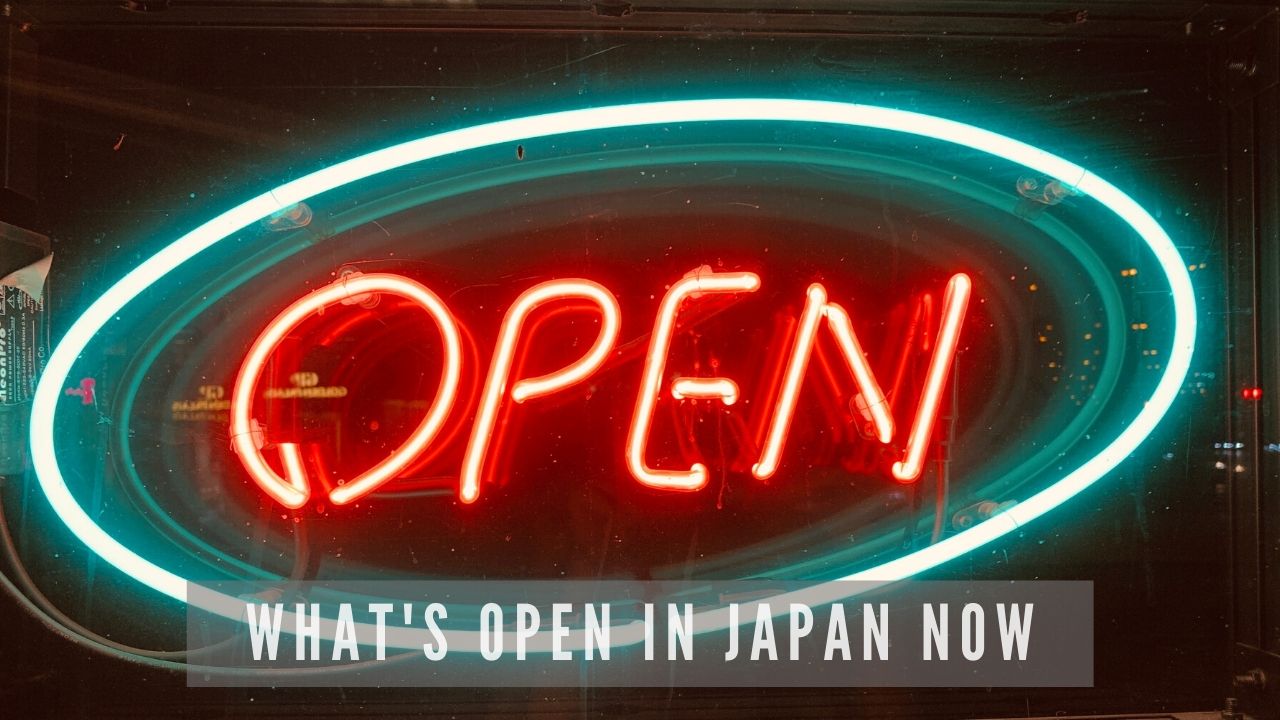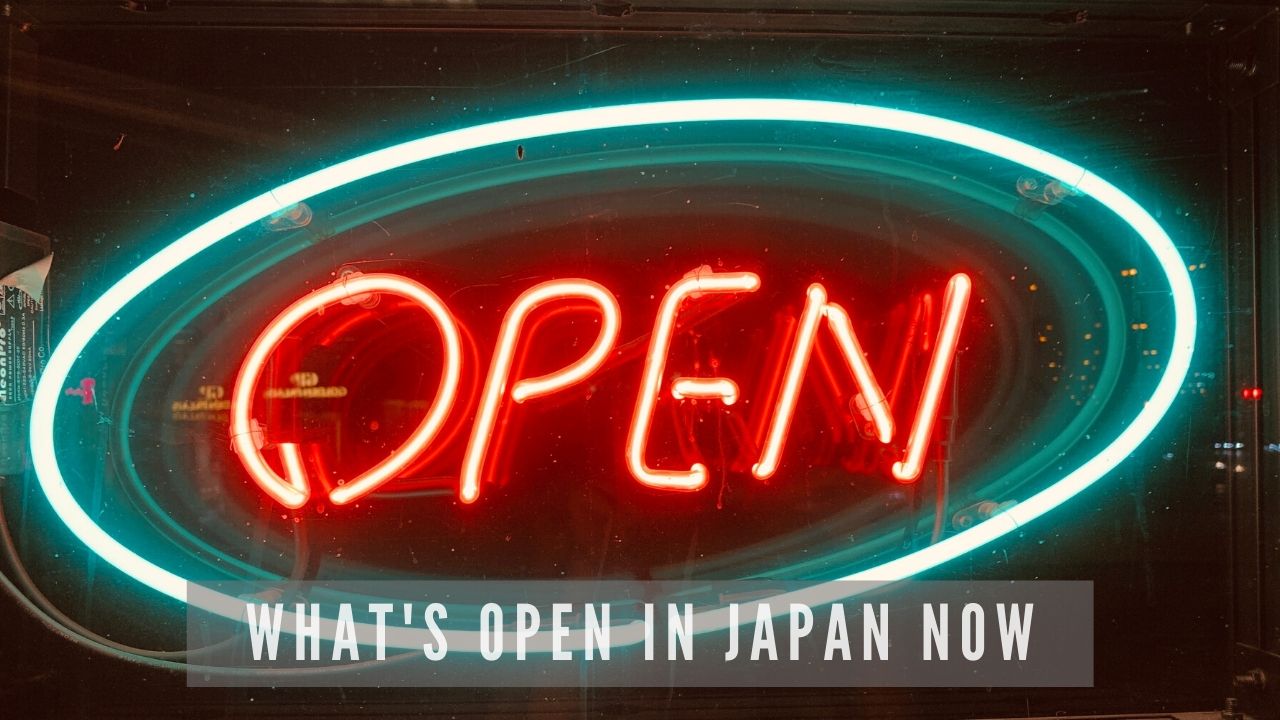 Due to the prevention of Coronavirus (Covid-19) spread, numbers of facilities and tourist attractions are temporarily closed in Japan including Tokyo Disneyland/DisneySea, Universal Studios Japan, Ghibli Museum, Teamlab Borderless as well as some events such as Anime Japan 2020, cherry blossom festivals, etc.
-List of the places in Japan that are closed temporarily due to Coronavirus (Covid-19):
-Cancellations of cherry blossom festivals in Japan due to Coronavirus (Covid-19):
At this moment, it's advised to stay away from crowded places and keep contact with others to a minimum to prevent infection and spread of the coronavirus. If you are currently travelling in Japan, this could be a huge disappointment as you may need to give up some of the places you were planning to visit.
However, in case you wish to do some sightseeing and special activities while travelling in Japan during this coronavirus shutdowns, there are places and attractions that are still available such as temples and shrines, Onsen, private activities including cooking classes and tea ceremonies.
In this article, I am sharing the list of places in Japan which are open during the coronavirus (Covid-19) shutdowns.
<<NOTES>>
Please check their official websites for the latest information before visiting because:
-listed attractions and activities may be closed at any time
-some of facilities, attractions and events may be not available at listed places
-operation hours may be changed at some places
due to prevent spread of the coronavirus (Covid-19).
Also, if you have symptoms similar to cold or flu, please refrain from visiting these places.
---
Tokyo and Kanto area
Sensoji Temple
http://www.senso-ji.jp/english/
Meiji Jingu Shrine
http://www.meijijingu.or.jp/english/
▶ more temples and shrines in Tokyo
Yoyogi Park (partially closed)
https://www.tokyo-park.or.jp/park/format/index039.html
Tokyo Imperial Palace Gaien National Garden
https://fng.or.jp/koukyo/koukyo/
Cooking Classes ▶ Best Cooking Classes in Tokyo
Go-Kart ▶ Rent a Go-Kart and Race through Tokyo!!
Sumo Practice Watching ▶ Tour to Sumo Stable and Watch Sumo Morning Training!
Tea Ceremony ▶ 8 Best Tea Experiences
Guided Tours ▶ Best Walking Tours in Tokyo
Temples and Shrines in Kamakura
https://www.city.kamakura.kanagawa.jp/visitkamakura/en/index.html
Osaka
Sumiyoshi Taisha Shrine
http://www.sumiyoshitaisha.net/en/
Namba Yasaka Shrine
https://nambayasaka.jp/
Osaka Expo '70 Commemorative Park (partially closed)
https://www.expo70-park.jp/languages/english/
Kyoto
Fushimi Inari Taisha Shrine
http://inari.jp/en/
Kinkakuji Temple
https://www.shokoku-ji.jp/en/kinkakuji/
▶more temples and shrines in Kyoto
Arashiyama Bamboo Forest
https://jw-webmagazine.com/kyotos-iconic-arashiyama-bamboo-grove-6e21901d31c4/
Arashiyama Monkey Park
http://www.monkeypark.jp/Englishpage.html
Ine no Funaya
http://www.ine-kankou.jp/english/
Hokkaido & Tohoku
Moerenuma Park (partially closed)
https://moerenumapark.jp/english/
Zao Fox Village
http://zao-fox-village.com/
Central Japan
Fuji Five Lakes
https://www.mt-fuji.gr.jp/en/
Fuji Panoramic Ropeway
https://www.mtfujiropeway.jp/en/
Jigokudani Monkey Park
http://en.jigokudani-yaenkoen.co.jp/
Kenrokuen Garden
http://www.pref.ishikawa.jp/siro-niwa/kenrokuen/e/index.html
Shirakawago Village
http://ml.shirakawa-go.org/en/
Ise Jingu Shrine
https://www.isejingu.or.jp/en/
Western Japan
Lake Biwa
https://en.biwako-visitors.jp/
Todaiji Temple
http://www.todaiji.or.jp/english/
Nara Park
http://nara-park.com/en/
Adachi Museum
https://www.adachi-museum.or.jp/en/
Izumo Taisha Shrine (partially closed)
http://www.izumooyashiro.or.jp/
Hiroshima A-Bomb Dome
http://visithiroshima.net/world_heritage/a_bomb_dome/
Itsukushima Shrine
http://www.en.itsukushimajinja.jp/index.html
Kyushu & Okinawa
Dazaifu Tenmangu Shrine
https://www.dazaifutenmangu.or.jp/en/
Beppu Onsen
http://www.gokuraku-jigoku-beppu.com/languages/english
Okinawa Beaches ▶ Best Beaches in Okinawa Main Island
---
Having introduced opened places in Japan during the coronavirus shutdowns, due to the measure to prevent the further spread of the Coronavirus (COVID-19), we are strongly advised to stay home and avoid going out non-essentially. If you are locked inside home or your hotel room, there are several contents that you can enjoy while being in Japan such as watching anime, dramas, movies, reading manga or books, play games and so on. There are also unique live-streaming service available at many locations in Japan that can take you to a little virtual trip. If you need extra data or fast-speed internet, consider getting the best pocket WiFi option in Japan, too.
For more information about things to do in Japan during the Coronavirus outbreak, please check out the listed articles below:
-Useful Articles related to Coronavirus (Covid-19) in Japan
▶︎ Novel Coronavirus (Covid-19): Is it Safe to Travel in Japan?
▶ Japan Travel Advisory for the Novel Coronavirus (Covid-19)
▶ Hospitals and Clinics with English-Speaking Doctors in Tokyo
▶ Where to Buy Surgical Masks in Japan to Prevent the Novel Coronavirus
---
For more information about travelling in Japan, here are some more articles for you to check out!
▼Editor's Picks▼
---