Live Streaming Japan: Enjoy the Best Tourist Attractions at Home
Watch Live Streaming Videos of Tokyo, Mt Fuji, Kyoto and more!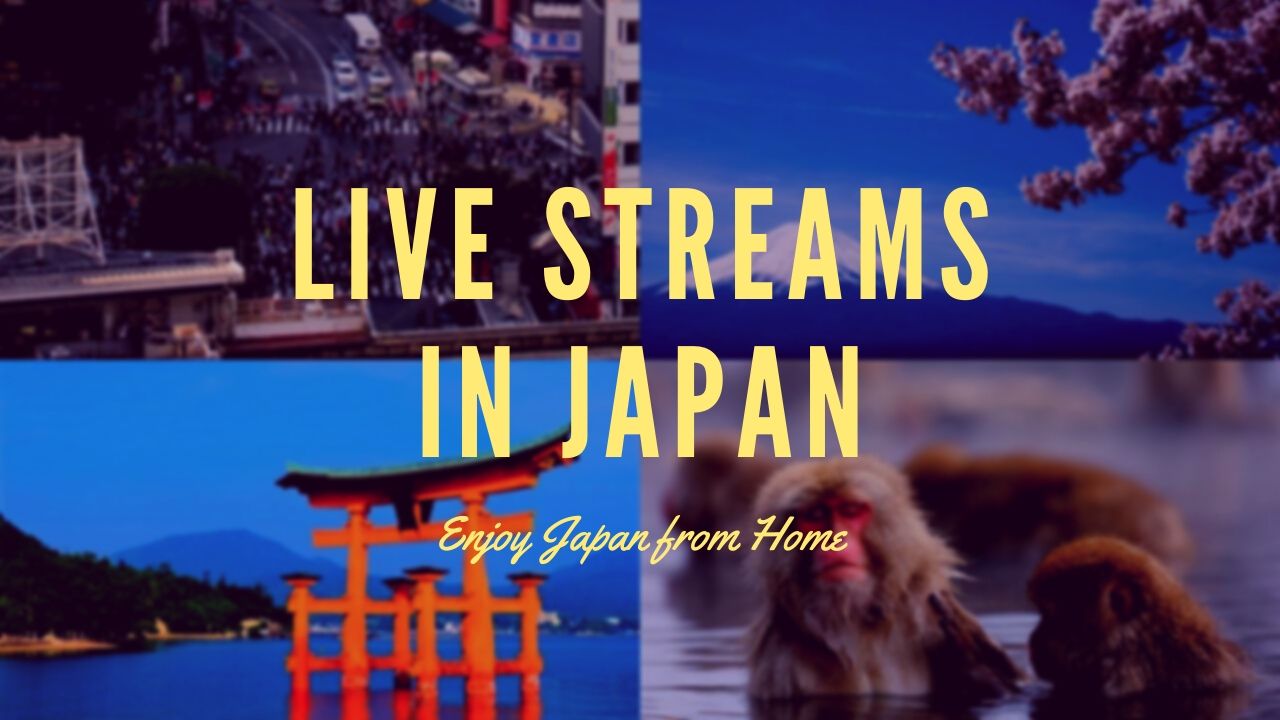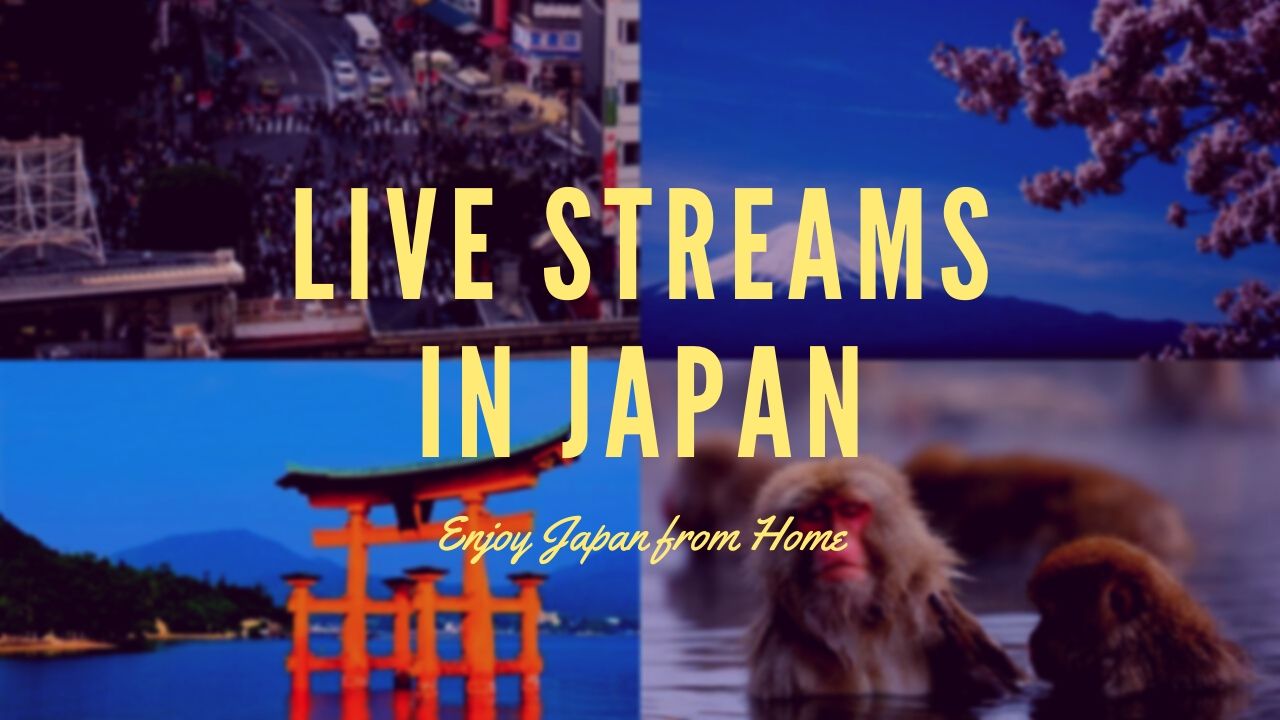 Due to the Coronavirus outbreak, many tourists are forced to cancel or postpone their trips to Japan. Instead of travelling, many of you are currently under quarantine or self-isolation and locked inside home. If you wish to get travel vibes and taste a bit of Japan, you can still enjoy famous tourist attractions of Japan from home with live streaming services which are available numbers of locations across the country including Tokyo, Kyoto and Mt Fuji!
I know it's far from actually visiting, but these live streaming videos that might take your mind off the coronapocalypse for a while and take you to a little trip to Japan while being at home. Everyone, let's stay home and stay positive!
-Shibuya Crossing
The live camera of Shibuya Scramble Crossing is set opposite Shibuya Station. It's one of the most famous landmarks in Tokyo where usually over 1,000 people crossing the large intersection at the same time!
-Streets of Shinjuku District
Two live streaming cameras are placed around Shinjuku Station, the busiest station in the world handling over 3.6 million passengers daily. Shinjuku District is also a center of business and entertainment in Tokyo, and streets are lively for 24 hours. You can move the angle of the cameras and enjoy various views of cool Shinjuku streets!
Watch Live Stream ▶ http://www.shinjuku-ohdoori.jp/livecamera.html
-Asakusa Sensoji Temple
Sensoji Temple in Asakusa District is Tokyo's oldest temple and one of the most popular tourist sites in the city. The live streaming offers the astonishing view of the Hozomon Gate (a large inner gate), five-story pagoda and the main hall of the temple.
Watch Live Stream ▶ https://www.youtube.com/watch?v=YAF3mLKLAXc
-Mt Fuji
Mt Fuji is the tallest mountain and one of the most famous landmarks in Japan. There are numbers of great view spots of Mt Fuji where you can enjoy the mountain from different angles or with different scenery. Fujigoko.TV offers impressively over 30 live cameras of Mt Fuji set at various locations including Fuji Five Lakes, Oshino Hakkai and tea plantations.
Watch Live Stream ▶ https://live.fujigoko.tv/?e=1
-Jigokudani Monkey Park
The snow monkeys at Jigokudani Monkey Park in Nagano Prefecture is one of the most unique tourist attractions in Japan. The park is located in the valley of Yokoyu River, part of the Joshinetsu Kogen National Park. The official website offers two live streaming cameras which allow you to watch the adorable Japanese macaques playing around and bathing heavenly.
Watch Live Stream ▶ http://en.jigokudani-yaenkoen.co.jp/
-Kenrokuen Garden
Kenrokuen Garden is a beautiful Japanese landscape garden in Kanazawa City. It's counted as one of three greatest gardens of Japan along with Kairakuen (Mito City) and Korakuen (Okayama City). The strolling-style garden displays the picturesque scenery in each season collaborating with beautiful nature.
-Kyoto
Kyoto is the top tourist destination in Japan among both Japanese and foreign visitors. The ancient capital city offers magnificent historic monuments and preserved traditional streetscape. The live streaming camera is placed in front of Honganji Temple, offering the live view of the historic temple and streets of Kyoto. In cherry blossom season, you can also enjoy cherry blossoms lined along the street.
-Miyajima
Miyajima is a small island of Hiroshima, best known for the floating red torii gate of Itsukushima Shrine, one of the most important historic monuments in Japan. The live streaming video is provided by Miyajima Boat Race, which is located opposite the island. You can see the magnificent shrine complex and the floating torii gate. (Note: The torii gate is under the construction until 2020 summer)
Watch Live Stream ▶ http://220.157.181.27/viewer/live/ja/live.html
-Live Streaming Zoos and Aquariums in Japan
If you are feeling bored or a bit down during the coronavirus quarantine at home, these adorable animals might cheer you up! Check out the zoos and aquariums in Japan offering live streaming of their cute animals!
-Online Cooking Class
Due to the COVID-19 pandemic, travelling to Japan and attending a cooking class might be difficult for the time being. However, you can attend a cooking class while being at home with airKitchen LIVE, private online cooking classes hosted by teachers from Japan and around the world! You can use online communication tools such as Zoom and Skype, and lean how to cook traditional dishes and communicate with teachers safely from home. Click the link below to check online cooking classes available today!
Thanks for reading! I hope this article would help you to get your travel mood on and plan your next trip to Japan 🙂 Let's stay positive and get through the current situation all together!
For more information about travelling in Japan, we recommend you to check out these articles, too!
▽Related Articles▽
▼Editor's Picks▼
---