Live Streaming Zoos and Aquariums in Japan
Zoos and Aquariums in Japan Live Streaming Adorable Animals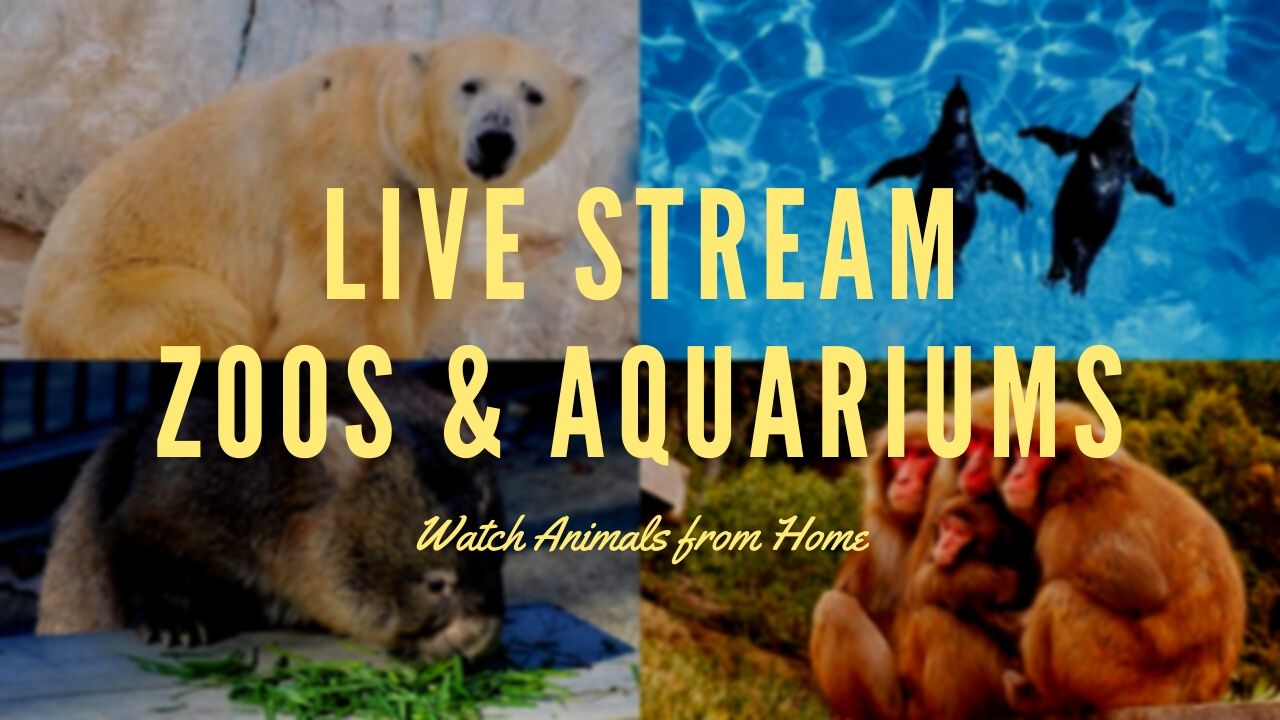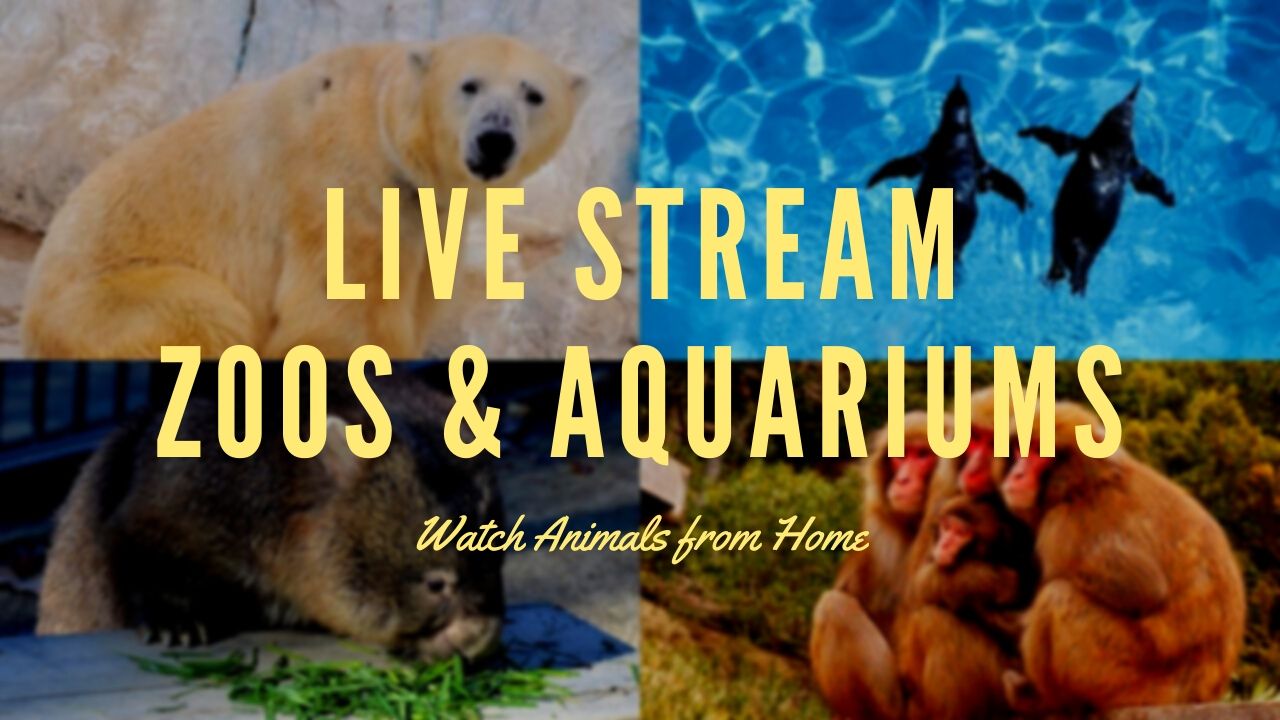 Sadly, numbers of facilities and tourist attractions are temporarily shut down in Japan due to the Coronavirus (COVID-19) pandemic. If you are currently locked inside home under quarantine or self-isolation and feeling a bit down or depressed, these cute animals could cheer you up for a moment.
Although many zoos and aquariums in Japan are closed temporarily, thankfully, some of them offers live streaming of their adorable animals using web cameras. Penguins, polar bears, monkeys, white tigers and more, many kinds of animals can be watched online while sitting comfortably on your sofa!
In this article, I'm sharing the list of zoos and animals in Japan live streaming cute animals!
-Sunshine Aquarium
Sunshine Aquarium (サンシャイン水族館) is located on the rooftop of Sunshine City World Import Mart Building in Ikebukuro, Tokyo. It houses to hundreds of marine and aquatic animals, and offers visitors various interactive contents. The aquarium has three web cameras live streaming penguins, sea lions and the clownfish tank, which are available on the official website or their YouTube channel. The webcams are on for 24h but it gets dark at night, so I suggest you to watch them during the day.
Official Website: https://sunshinecity.jp/en/aquarium/livecamera/
-Nihondaira Zoo
Nihondaira Zoo (日本平動物園) is a municipal zoo located in Shizuoka City, and it's home to over 700 animals including lions, giraffes, Siberian tigers, Orangutans and many more. The zoo offers live streaming of two Pole bears: Rossi (male) and Vanilla (female) on their YouTube channel from 8:00 to 17:00 everyday. You can watch them playing with water on the high definition live streaming.
Official Website: https://www.nhdzoo.jp
-Jigokudani Monkey Park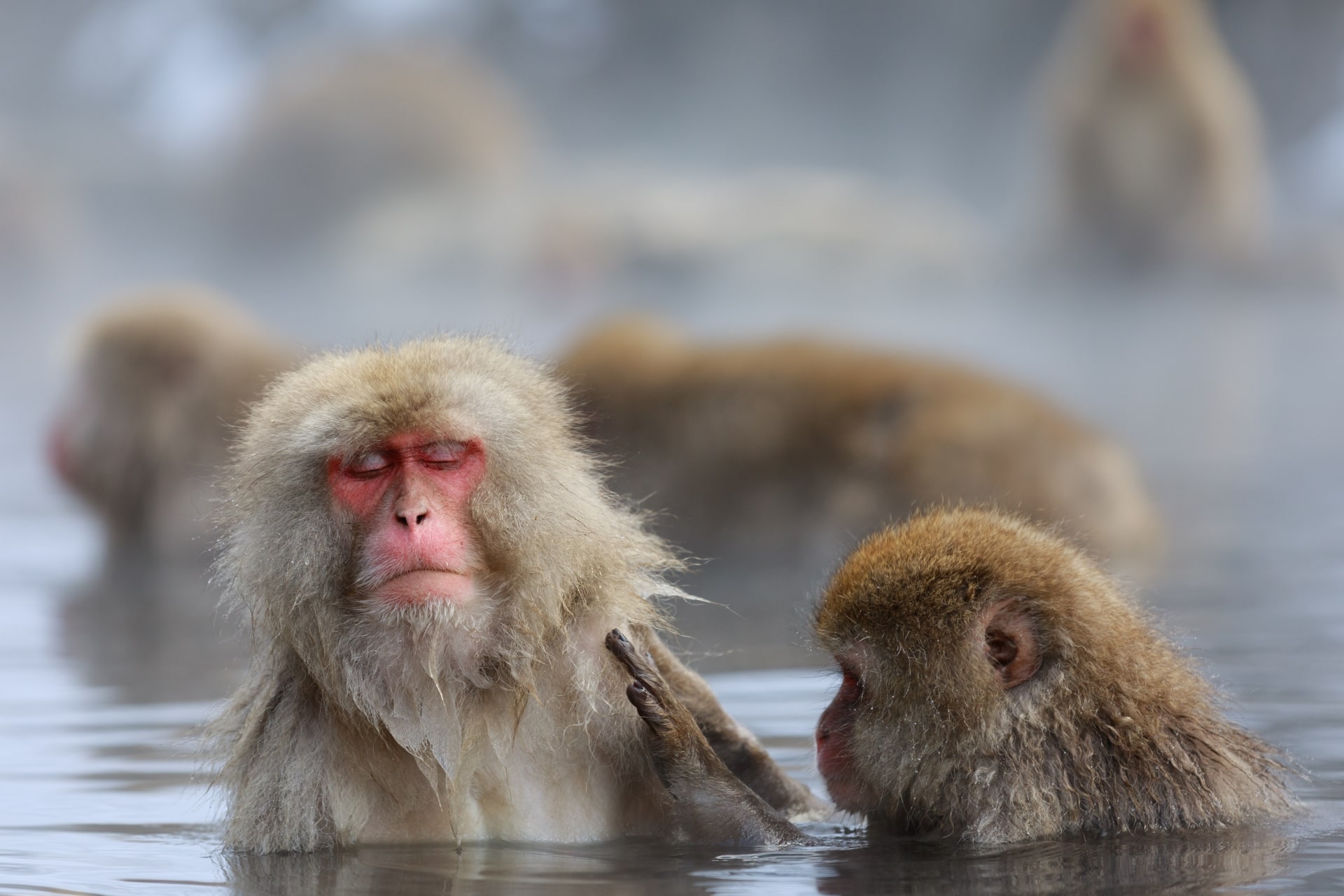 Jigokudani Monkey Park (地獄谷野猿公苑) is one of the most famous tourist attractions in Japan, known for the iconic sight of "the Snow Monkeys", Japanese macaques soaking in a hot spring Onsen bath. There are two live streaming cameras set at the park, allowing you to observe the wild monkeys and their unique behaviour from different angles. If you are lucky you may also catch them bathing in hot springs.
Watch Live Stream ▶ http://en.jigokudani-yaenkoen.co.jp/
-Satsukiyama Zoo
Satsukiyama Zoo (五月山動物園) is a small municipal zoo situated at the base of Mt Satsuki in Osaka. Admission to the zoo is free apart from some special contents. The zoo uniquely houses some of Australian native animals: wallabies, emus and wombats which you rarely see in Japan. The zoo offers an online content on their website "Wombat TV" with 5 indoor and outdoor live cameras broadcasting 4 super cute wombats. One of the live streaming videos is also available on YouTube.
Official Website: http://www.wombat-tv.com/
-Awaji Island Monkey Center
Awaji Island Monkey Center (淡路島モンキーセンター) is situated at Kashiwara Mountain on Awaji Island, Hyogo City, and it's home to around 300 wild monkeys. Monkeys inhabit the mountain, but come down there in the morning and go back around sunset time everyday. Visitors can observe and interact with friendly monkeys in the natural environment. The web camera at the Monkey Center offers live streaming of wild monkeys. From the official YouTube channel, you can enjoy watching how monkeys spend their daily lives by playing, sleeping, eating and interacting with people.
Official Website: http://monkey-center.com/
-Hirakawa Zoo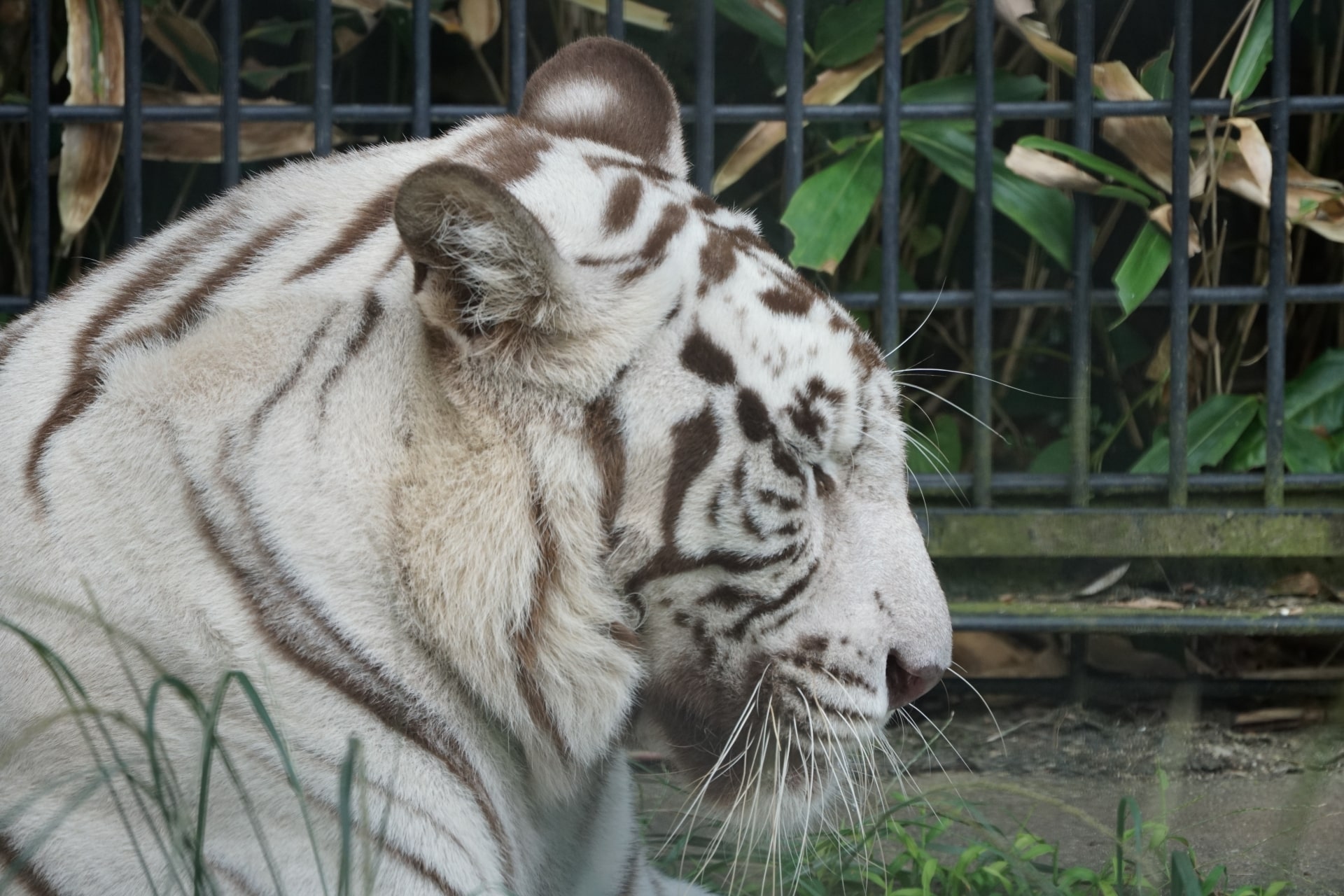 Hirakawa Zoo (平川動物公園) is located in Kagoshima City, housing over 1000 animals of 140 species in a abundant greenery space of 31.4 ha. The zoo is known as one of the prominent koala-raising zoos in Japan. Visitors can enjoy watching adorable animals against a backdrop of Sakurajima, an active stratovolcano and a symbol of Kagoshima City. One of the most popular animals at the zoo, beautiful white tigers can be seen on live streaming from 9:00 to 16:00 daily on the official website.
Watch Live Stream ▶ https://hirakawazoo.jp/animal/movie
Thanks for reading! Hope you guys enjoy spending quality time at home with watching adorable animals 🙂 For more great Japanese contents you can enjoy at home, I'd recommend you to check out these article, too!
▽Related Articles▽
▼Editor's Picks▼
---