Coronavirus: Is it Safe to Travel in Japan?
Get the latest information about the coronavirus (Covid-19) situation in Japan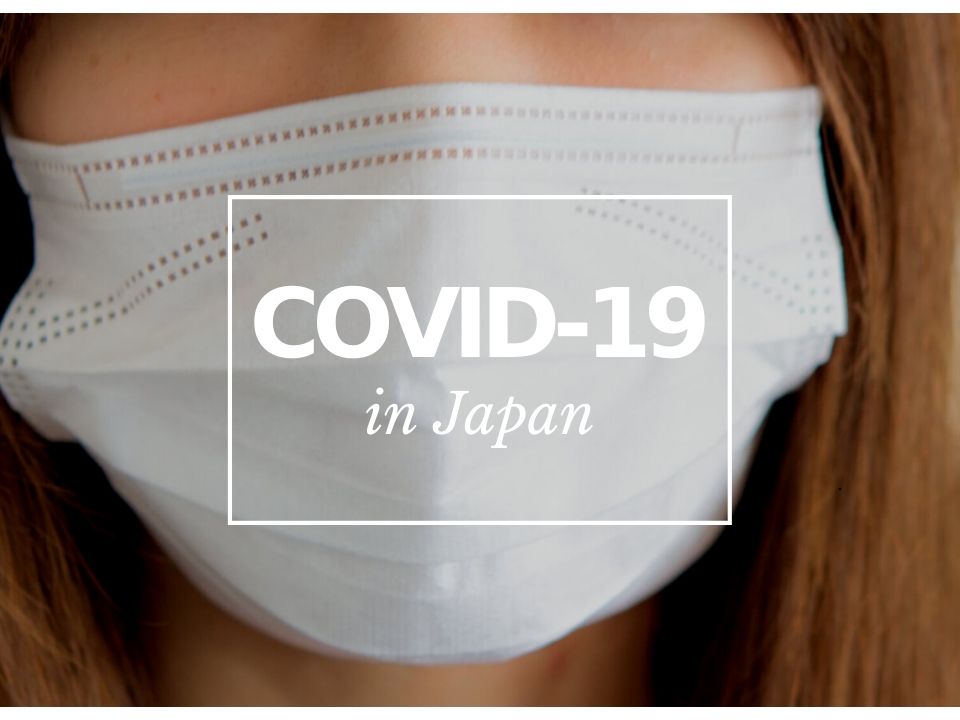 If you plan or are currently traveling in Japan, you may worry about the coronavirus which is knowns as Covid-19). Originally identified in Wuhan City, Hubei, China in the end of 2019, the coronavirus quickly spread in counties all over the world, including Japan.
This article reports how Japan is affected by the coronavirus with the latest information including things you should do for the prevention of the disease while traveling.
Latest News about the Coronavirus
-4th May 2020
Prime Minister Shinzo Abe has decided to extend the state of emergency around Japan until the 31st of May, 2020, which was originally scheduled to expire on the 6th of this month.
-7th April 2020
Japanese Prime Minister Shinzo Abe has declared a state of emergency due to coronavirus for 7 prefectures including Tokyo, Kanagawa, Saitama, Chiba, Osaka, Hyogo and Fukuoka. The declaration is expected to be in place for about a month from 7th April to 6th May, 2020.
The declaration gives the prefectural governors to take stronger preventive steps, requesting residents to stay home and refrain from non-essential outing as well as temporary closure schools and leisure facilities where many people gather. This will not lead to a lockdown happening in some cities in Europe or America, and public transportation, supermarkets and other essential businesses will continue operations.
-3rd April 2020
After 3rd of April, Japan bans entry of foreign visitors who have been in 70+ countries within 14 days. Also, Japan Post temporarily suspends international delivery to/from 153 countries from this day until further notice.
– 30th March, 2020
In Japan, the number of infected people rose to 2,624 including 712 cases on the Diamond Princess ship, and 67 deaths as of March 30th (Source: NHK News Web).
– 26th March, 2020
The Tokyo Metropolitan Government confirmed 41 new cases on Wednesday, more than double its previous daily record. In all Japan, the number of infected reached 1,924, including the 712 from the Diamond Princess, and the deaths 54.
About the novel coronavirus (Covid-19)
On 9th January, 2020, it was reported that a new coronavirus was originated from Wuhan City, Hubei, China on 31st December, 2019. Then, it was identified as a novel coronavirus (similar to other viruses such as SARS and MERS) by Chinese authorities. As of 27 January 2020, human-to-human transmission has been confirmed largely in Wuhan city, but also some other places in China and internationally (according to WHO).
Learn about Covid-19 with this video
Is it safe to travel to Japan now?
Should the new coronavirus affect your trip to Japan? Should you worry about it while traveling? It is hard to answer either Yes or No.
It is one of the most important things to understand the current situation properly. National governments keep releasing the updates about the coronavirus. You can access the information on the websites of foreign ministry and other organizations related to travel and diplomacy as well as national embassies.
Check out the travel advisories for Japan with the list of the official websites of the organizations below.
It is also recommended to visit the website of the international health organization like WHO.
Is it safe to eat seafood in Japan?
According to a survey on foreign tourists, some people in Japan started avoiding seafood products in restaurants since the coronavirus outbreak first started from the Wuhan seafood market reportedly. However, no case of infection through seafood products has been reported in Japan so far. Therefore, eating fresh seafood products in Japan should be safe.
Things You can Do for the Prevention of the Coronavirus
To avoid any cases of viral infection and getting sick while traveling in Japan, it is highly advised to follow precautions listed below.
To address the prevention of the coronavirus as much as you can, check this list of things to do during your trip to Japan.
-Wash your hands with soap frequently
-Clean your hands with sanitizer spray available in most shops, restaurants and offices
-Wear a surgical mask (You can buy it at convenience stores and drug stores)
Note: Masks are no longer available at many stores in Japan for short supply and high demand. Check in advance where to buy a surgical mask in Japan during your trip.
▶︎5 Places to Buy a Mask in Japan
-Increase humidity in the hotel room hanging a wet towel up
-Keep away from people who have fever or cough
For more advice, visit the website of WHO:
https://www.who.int/emergencies/diseases/novel-coronavirus-2019/advice-for-public
What should you do if you are suspected to have the coronavirus in Japan?
If you may get the novel coronavirus while traveling in Japan, how can you look for hospitals where you have a checkup in English or other languages? Tokyo Metropolitan Government offers a guidebook for how to locate and visit a hospital in Japan: https://www.fukushihoken.metro.tokyo.lg.jp/iryo/kansen/tagengoguide.files/tagengogaido2019-mihiraki.pdf
For hospitals and clinics with English-speaking doctors in Tokyo, check this list of foreign-friendly medical facilities below.
Check the places in Japan that are closed due to Covid-19
More and more tourist sites and events are closed to prevent the spread of the novel coronavirus in Tokyo and all over the country. If you are traveling in Tokyo or have a plan to go there, check this list for the latest information about attractions that are temporarily not available.
Although a large number of facilities and tourist attractions in Japan are closed temporarily, there are some places that keep their operations during this coronavirus shutdowns.
Will the Tokyo Olympics be Postponed or Cancelled?
There is plenty of information on whether or not the Tokyo Summer Olympics will be canceled/postponed. In his communique released on the 24th March, the International Olympic Committee officially announced that they will be postponed to 2021: "In the present circumstances and based on the information provided by the WHO today, the IOC President and the Prime Minister of Japan have concluded that the Games of the XXXII Olympiad in Tokyo must be rescheduled to a date beyond 2020 but not later than summer 2021, to safeguard the health of the athletes, everybody involved in the Olympic Games and the international community." As thousands of questions now need to be resolved, a clear date has not been specified yet. (Read the full press release.)
How should you keep updated?
The situation about the coronavirus is evolving daily, so it is recommended to check them online frequently and get the latest information while traveling abroad. Rental pocket WiFi is a useful item for having a smooth travel in Japan as well as using social media.
Japan Wireless is a top choice among foreign travelers, offering affordable and trustworthy rental pocket WiFi service in Japan. To support people currently traveling in Japan, they are offering a 50% discount on all orders
If you wish to compare more rental WiFi companies in Japan, I recommend you to read this article: Which Pocket WiFi Rental is the Best in Japan?
---
To get the useful information about traveling in Japan, check these articles below!
▽Related Articles▽
▼Editor's Picks▼
---