Must-Buy Products for Hay Fever in Japan
Best Japanese Drugstore Products to Fight against Hay Fever/Virus/Pollution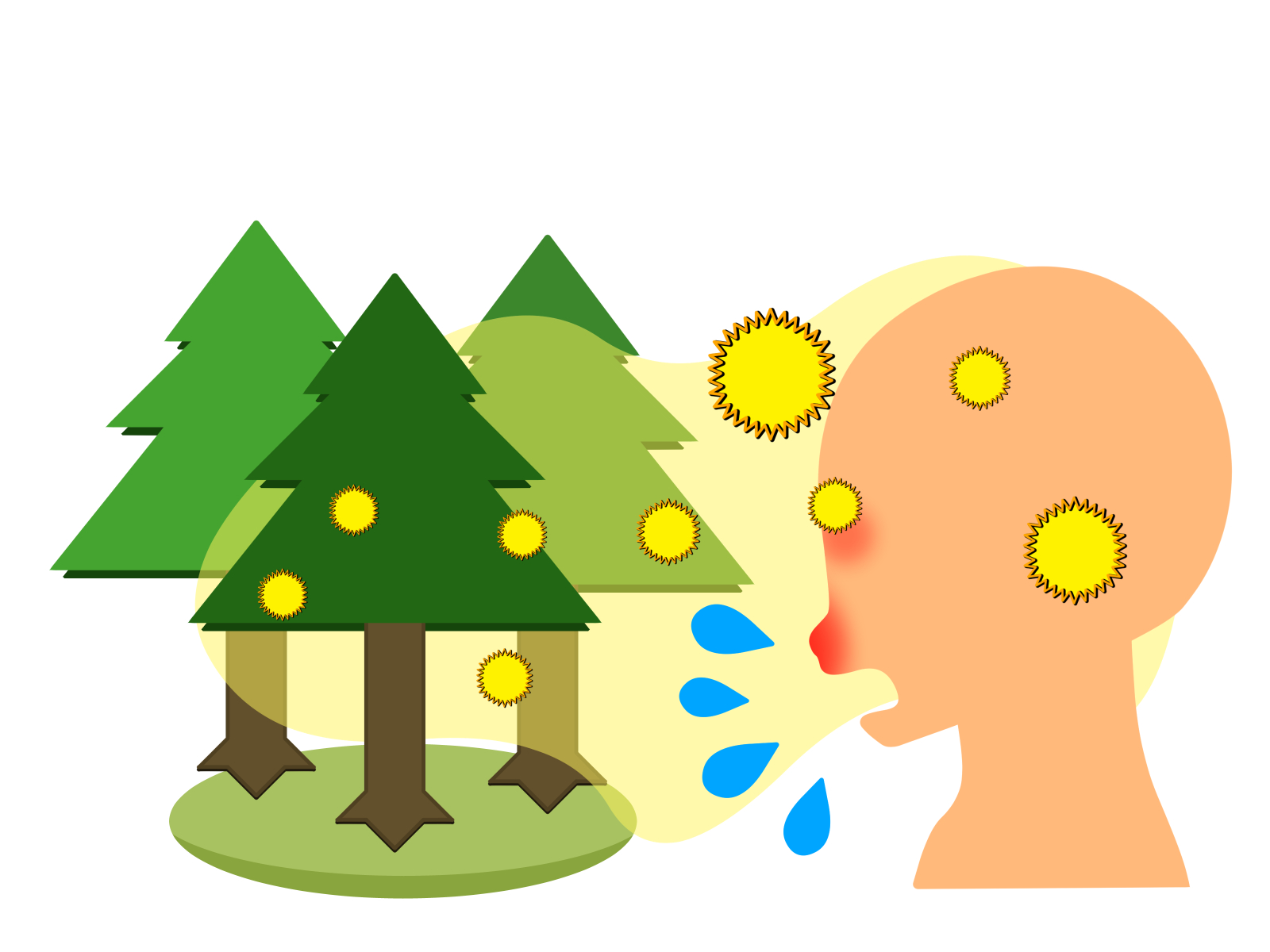 Spring is everyone's favourite season of the year in Japan because of its mild climate and beautiful cherry blossoms. But there is one things that we really hate around this time of the year..
It's "Hay Fever".
Hay fever is called "Kafunsho (花粉症)" in Japanese, and it's caused by pollen from Japanese ceder (Sugi) and Japanese cypress (Hinoki), two native Japanese tree species.
The common symptoms of hay fever is sneezing, runny nose, itchy eyes, and apparently, approx 25 million people suffer from hay fever in Japan every year.
The hay fever season is usually from mid February to mid April, and during the season, there are a lot of products sold in shops to fight against annoying hay fever. In many drugstores in Japan, you can find a dedicated section for anti-hay fever products.
In this article, I would like introduce some of useful products that could help you to survive the hay fever season in Japan! These items could also be useful to prevent yourself from catching virus and pollution such as cold, flu, PM2.5, etc!
---
1. Unicharm Cho Kaiteki Mask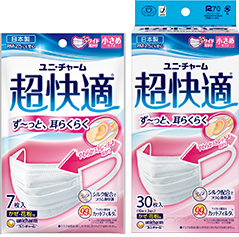 Surgical masks are the essential item during the hay fever season. There are a lot of surgical masks sold in Japan with various price range, but the one I recommend is Unicharm Cho Kaiteki Mask (ユニ・チャーム 超快適®マスク), because it fits very well on the face and firmly blocks the pollen and other pollution and virus. Also it provides comfortable fits that doesn't hurt your years after wearing it for a long time. There are two sizes available (small or large), so you can pick the one that fits better on your face.
Price: 405 yen (7 pc)/1,518 yen (30pc)/2,486 yen (50pc)
2. IHADA ALLER SCREEN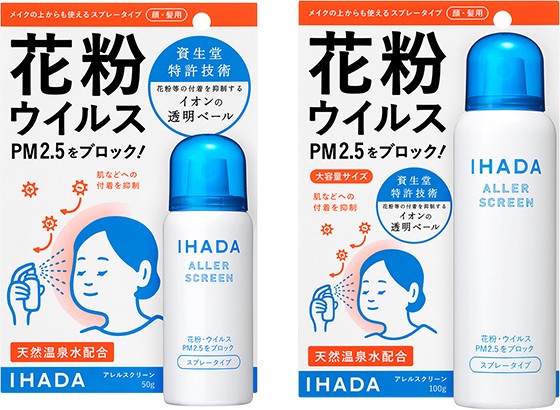 IHADA ALLER SCREEN (イハダ アレルスクリーン EX) is a spray that can be applied directly on your face or hair and helps to block pollen, virus and PM 2.5. The spray is made with Shiseido's original "ionic repellent technology" which prevent pollen from sticking on skin or hair, and it also contains natural thermal water which is gentle on your skin. It can be applied even on top of makeup, and it's recommended to apply every 4 hours.
Price: 990 yen (50g)/1760 yen (100g)
3. ALLER BLOCK Kafun Guard Spray Moist Veil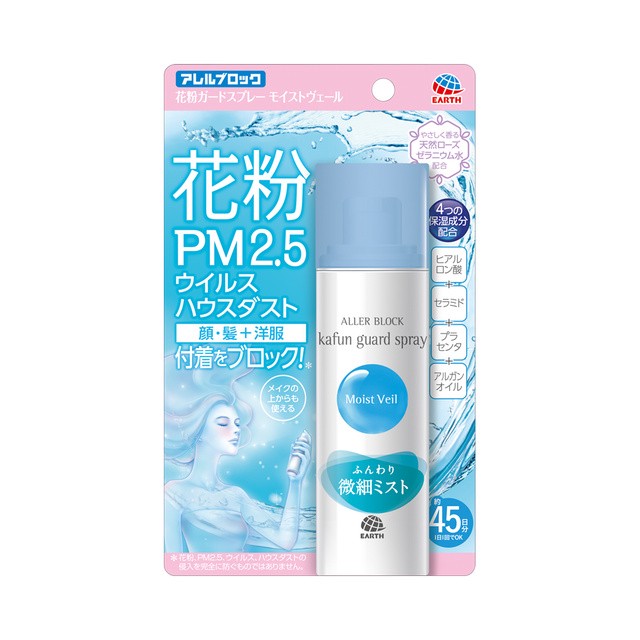 I'd like to introduce one more pollen block spray, Aller Block Kafun Guard Spray Moist Veil by Earth Corporation (アレルブロック 花粉ガードスプレー モイストヴェール アース製薬). It contains not only the functional ingredients against pollen, but also high moisturizing ingredients (Hyaluronic acid, Ceramide, Placenta and Argan Oil). You can apply it on your face, hair and clothes. The scent of rose geranium is also very pleasant. The spray can be applied on makeup, too.
Price: around 1,000 yen
4. MoriLabo Pollen Barrier Stick

Sometimes, wearing surgical masks is not good enough to prevent yourself from getting pollen as they can enter the mask from a very tiny space. MoriLabo Pollen Barrier Stick (モリラボ 花粉バリアスティック) is an epoch-making invention that can defend against pollen by the scent. The stick contains an extract of Todo Pine Tree from Hokkaido, and by applying it on your mask, it can prevent pollen from getting around the mask. It's a small stick just like a lipstick so it's very portable. It has refreshing scent that reminds you of forest.
Price: 998 yen
5. Fumallika Aller Shut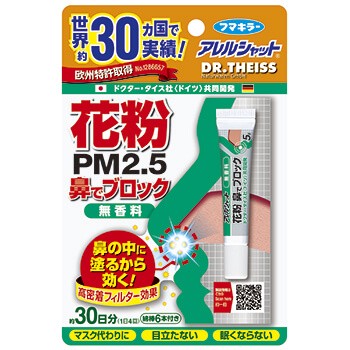 Aller Shut by Fumakilla (アレルシャット 花粉 鼻でブロック チューブ入 30日分 フマキラー) is cream that can create a filter inside the nose to prevent pollen, pollution and dust entering the nose. You can apply it inside your nose, so if you don't have mask or can not wear one, this item is highly recommended. Sometimes, I am worried that my makeup might come off while wearing masks, so I think this cream is very useful. In fact, it is even more effective if you wear a mask and use this product at once!
Price: 980 yen
6. AG Eyes Allercut C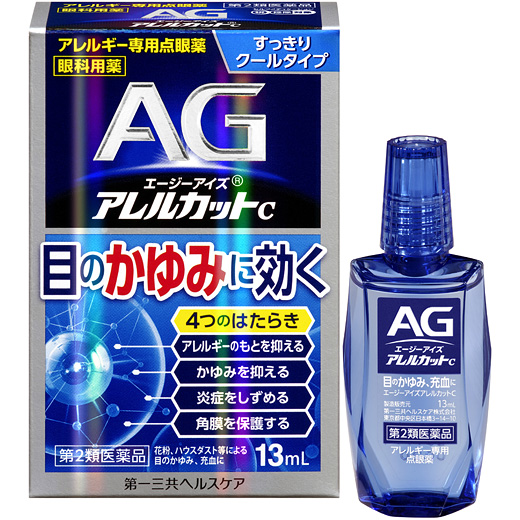 One of the worst symptom of hay fever is eye irritation, especially for women who wear eye makeup. But itchy eyes can be eased by using eye drops. AG Eyes Allercut C (エージーアイズ アレルカットC) is an anti-allergy eye drop that gives eyes refreshing and cool feelings as well as relief the itchiness from pollen. It also moisturizes your eyes and protect the corneal.
Price: around 1,100 yen
7. Kafun Plus Nose Throat Candy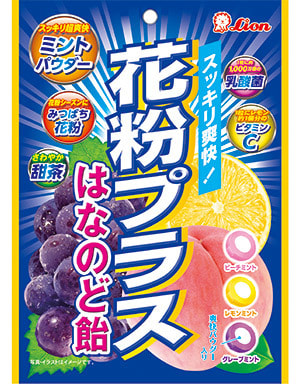 Kafun Plus Nose Throat Candy (花粉プラス はなのど飴) is the delicious way to get away from the annoying hay fever as it can ease you from runny nose or itchy throat for a while. The candy contains ingredients that are effective for hay fever symptoms and strong mint power and vitamin C. It's assorted of three flavours (lemon, grape and peach).
Price: around 200 yen
---
Thanks for reading! I hope you have enjoyed my list of the useful Japanese products for hay fever! Most of the products can be found at drugstores in Japan, so if you are suffering from hay fever symptoms while travelling in Japan, have a go with these items 🙂
For more information about travelling in Japan, here are some articles that you may be interested!
▽Related Articles▽
---