7 Useful Medicines You Can Find in Japan!
must buy drugstore medicines in Japan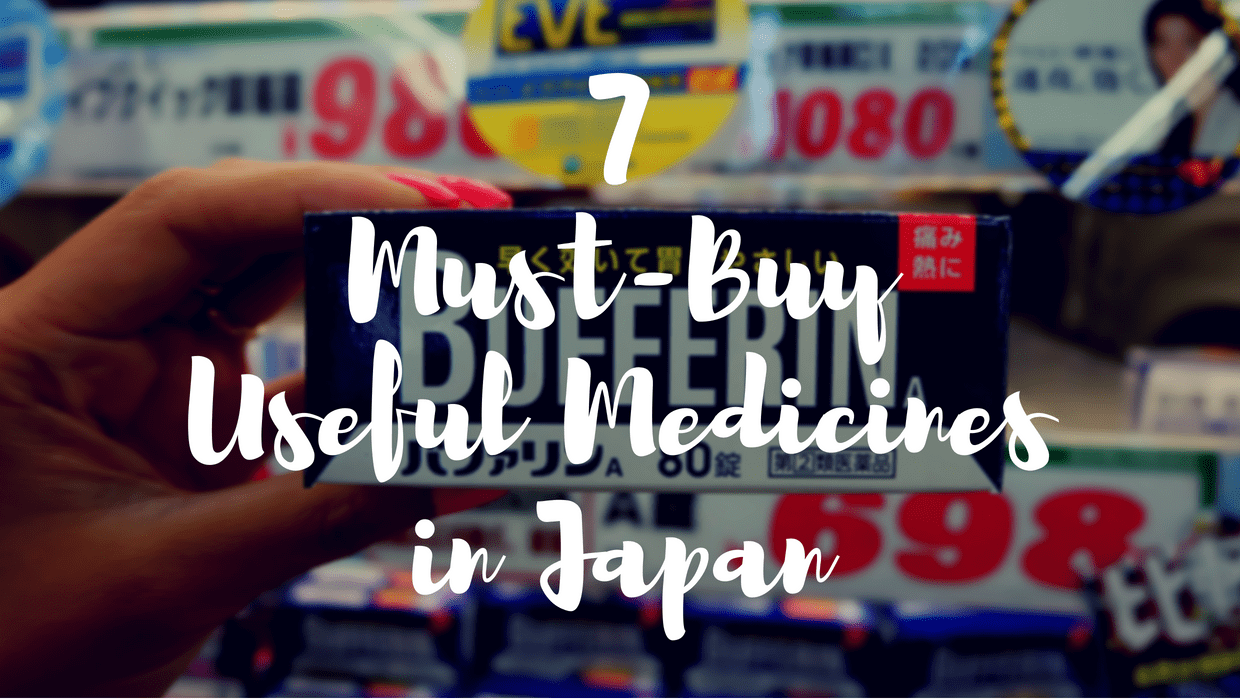 Japanese medicinal products are known for best quality and effectiveness! Also there are many unique products that you may not find in your country, so why not to take a chance to purchase some of them while you are in Japan??
In case you are not sure what to buy or which one is good, this article may help you to get some ideas about Japanese medicinal products. Please have a look at the list of 7 very useful medicines which you can find at most of drug stores in Japan 🙂
If you need information about "Essential" medicines such as for cold, stomachache and so on, please check the link below!
*Please note that this article contains affiliate links.
---
1. Ryukakusan Direct (龍角散ダイレクト)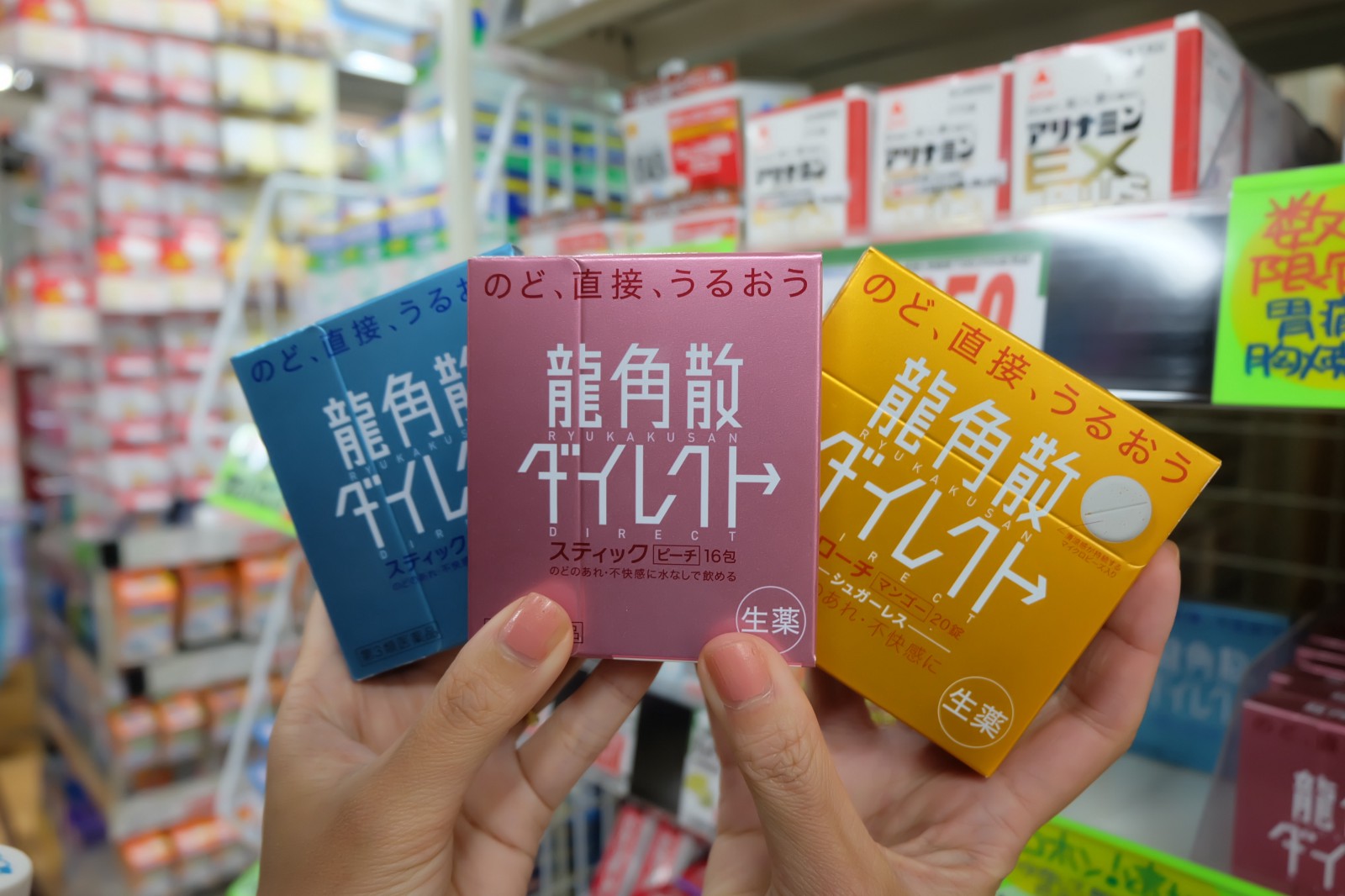 Ryukakusan is throat lozenges commonly sold in Japan, but this upgraded powder version "Ryukakusan Direct" seemingly more effective to throats. Available with 2 different flavours: mint, peach, and tablet version in mango flavour.
▶︎▶︎Check out Ryukakusan Direct on Amazon.com!
2. Sante Medical 12 (サンテメディカル12)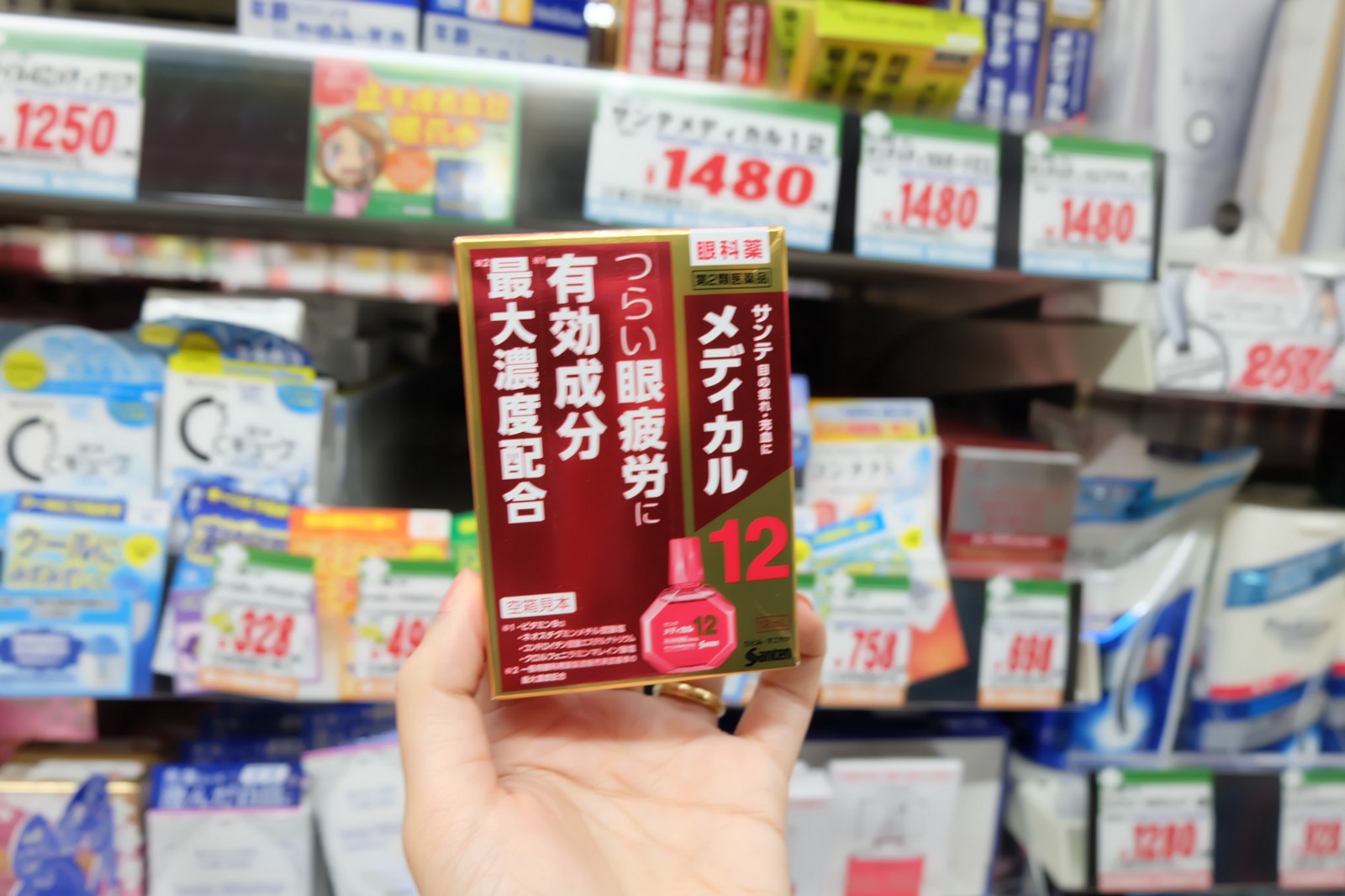 Eyestrain is a very common symptom in modern days, and Japan produces lots of eye drops for it. Out of 100s, my recommendation is this Sante Medial 12, which is slightly pricey than others but really effective. The drop contains 12 different active ingredients which will ease the strength on eyes.
3. PAIR (ペア)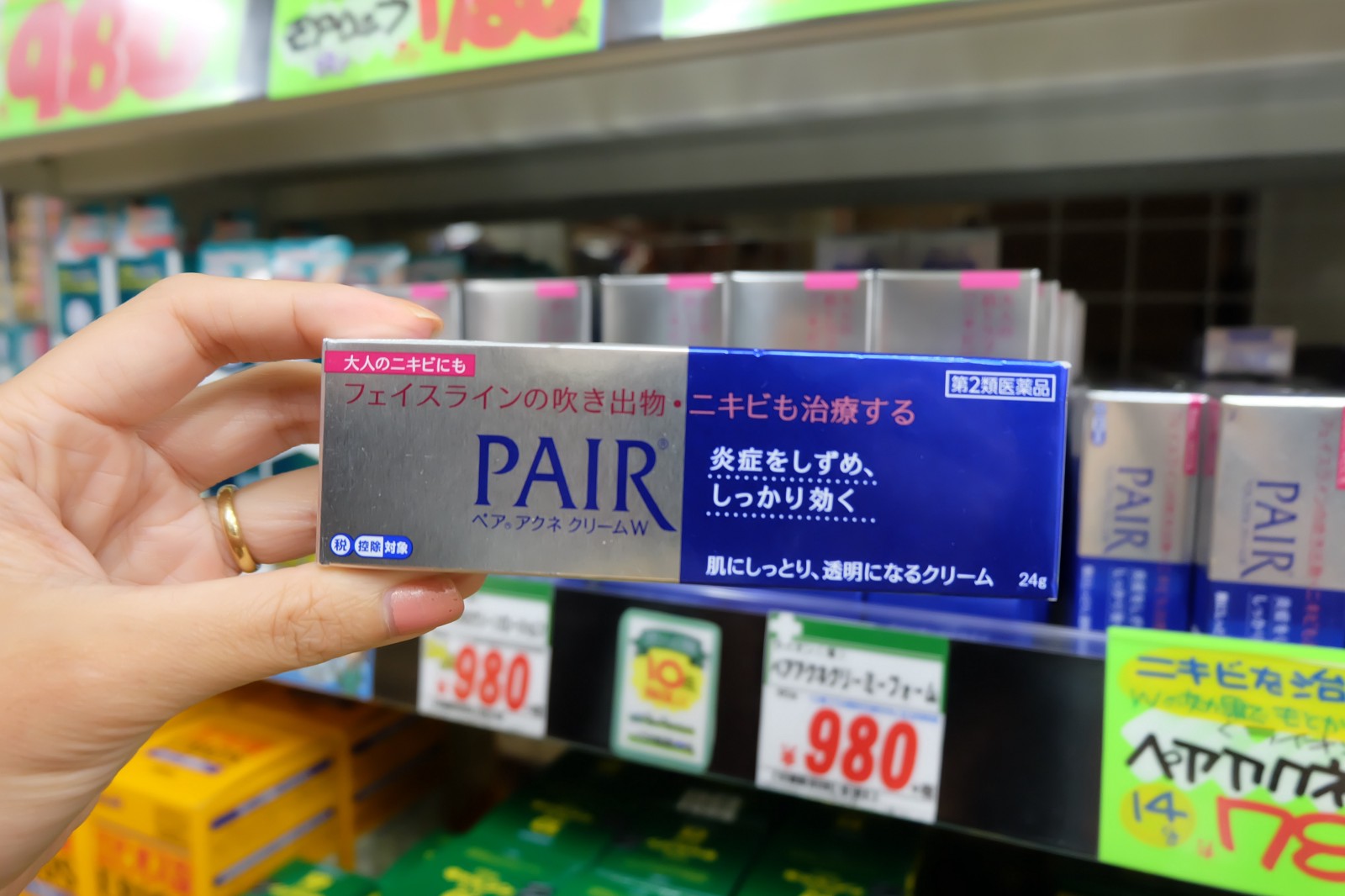 PAIR is an acne treatment cream, especially for adult skins. The cream has moist but light texture, which is perfect for daily use.
▶︎▶︎Check out PAIR on Amazon.com!
4. Sakamukea (サカムケア)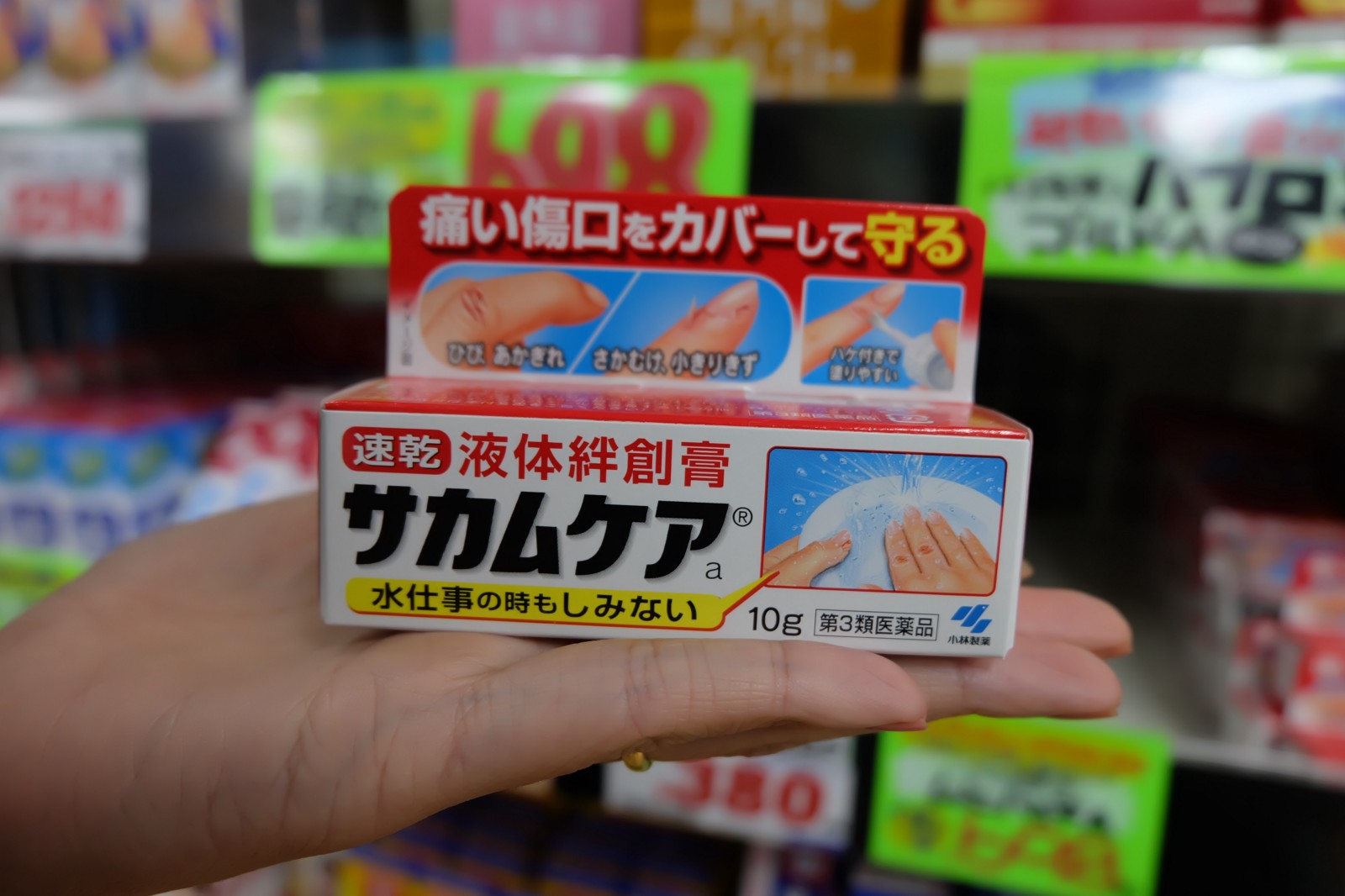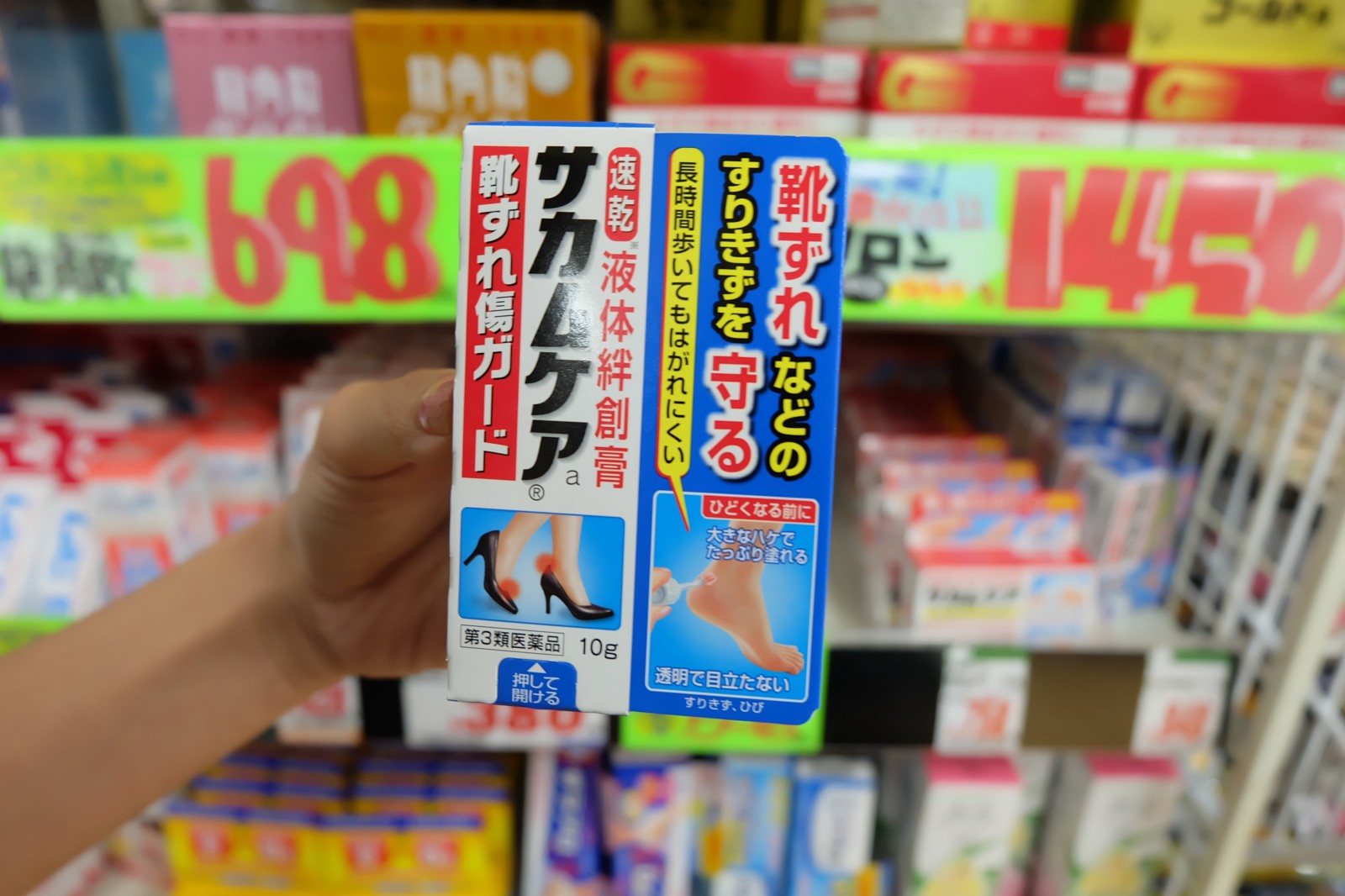 Very useful "liquid bandage" for small cuts or scratch. The transparent liquid bandage is light, dries quickly and stay on the place even in water.
▶︎▶︎Check out Sakamukea on Amazon.com!
5. Konaien Patch (口内炎パッチ)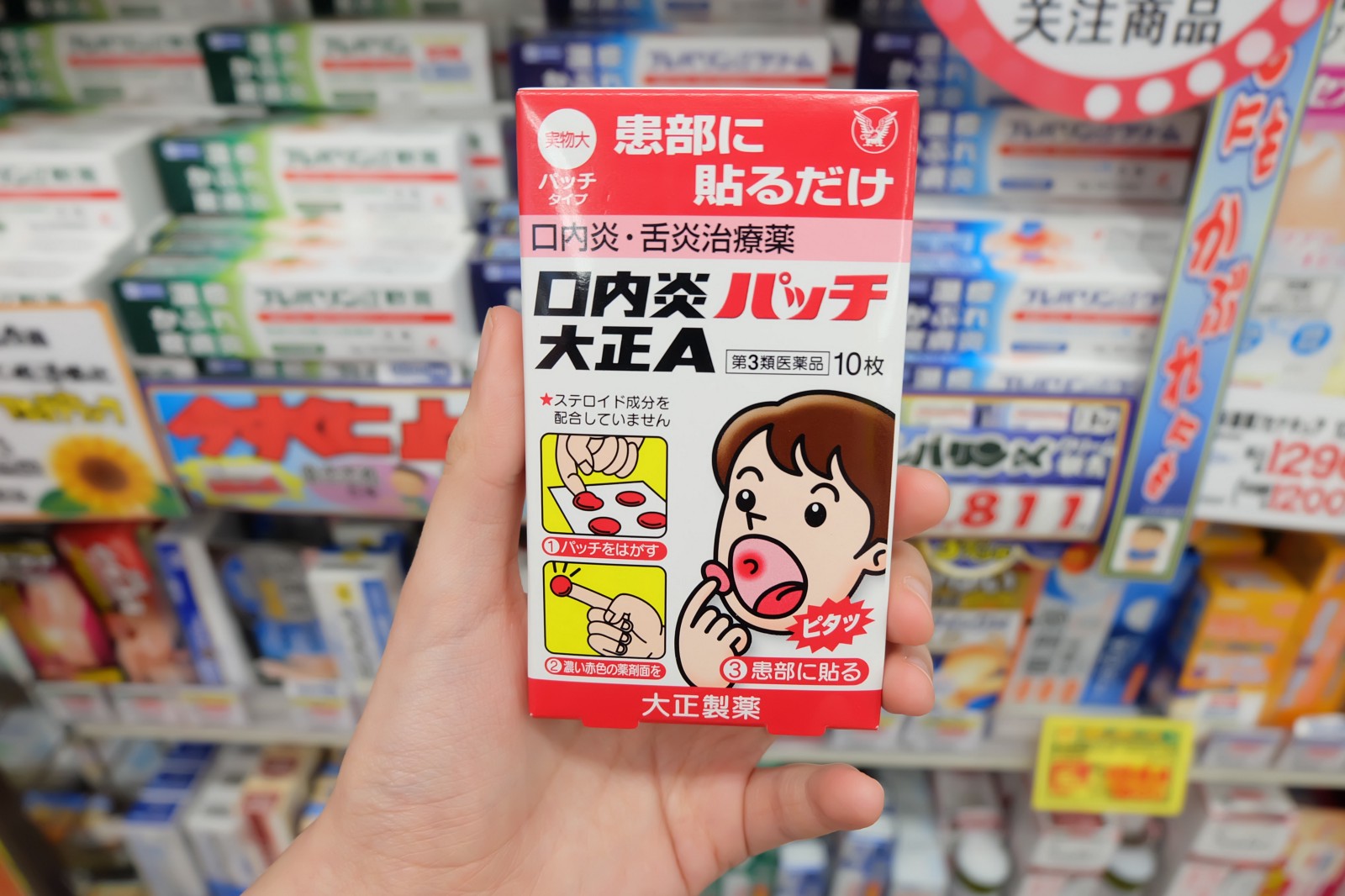 Mouth ulcer could be more annoying than anything.. Konaien patch cures an ulcer effectively by sticking it directly on the diseased part.
▶︎▶︎Check out Konaien Patch on Amazon.com!
6. Kurokyua (クロキュア)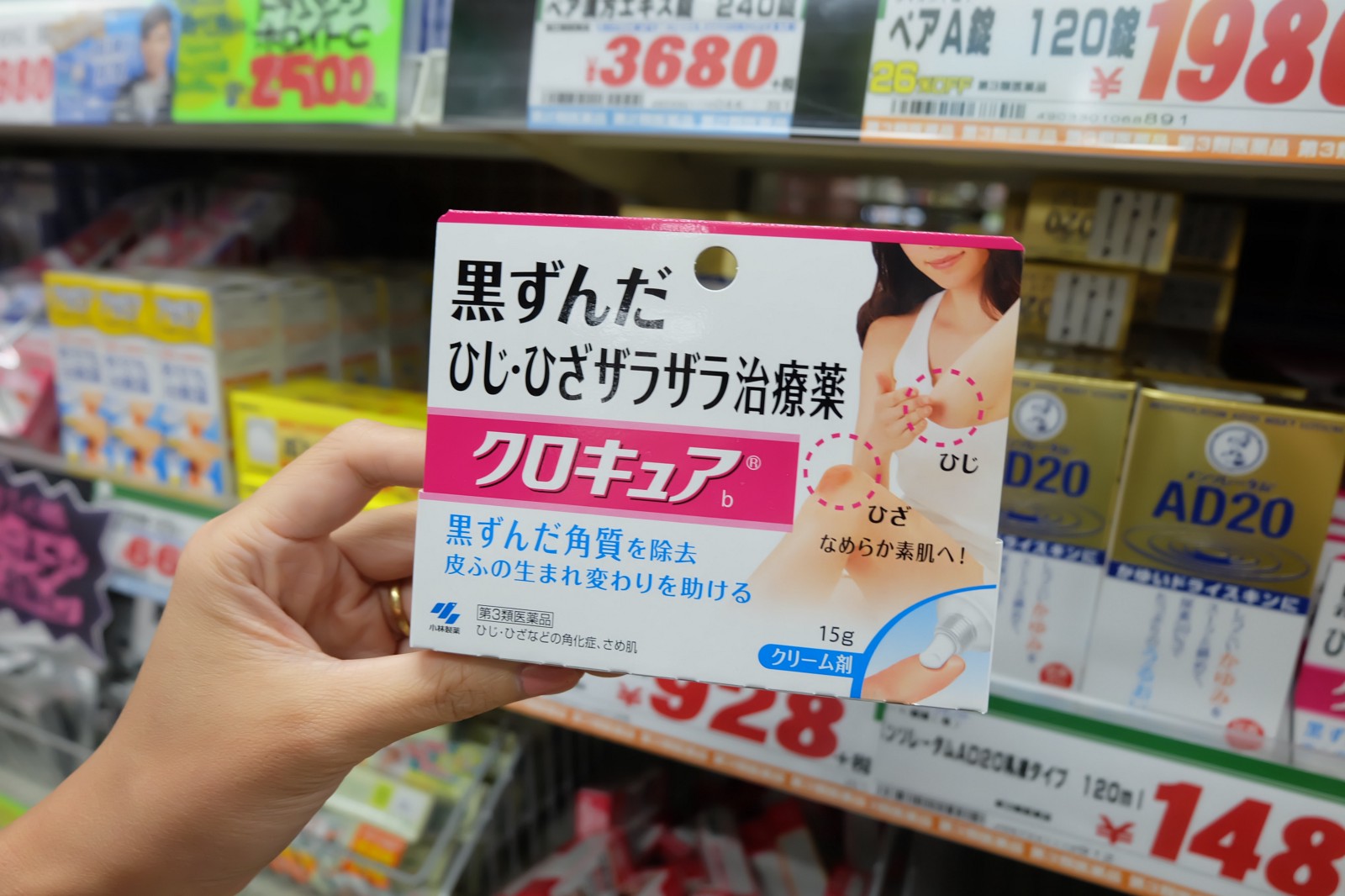 Kurokyua is a special cream for blackheads and old hard skin on your body, removing old cuticle and helping to reproduce new skin.
7. Jueki Sheet (樹液シート)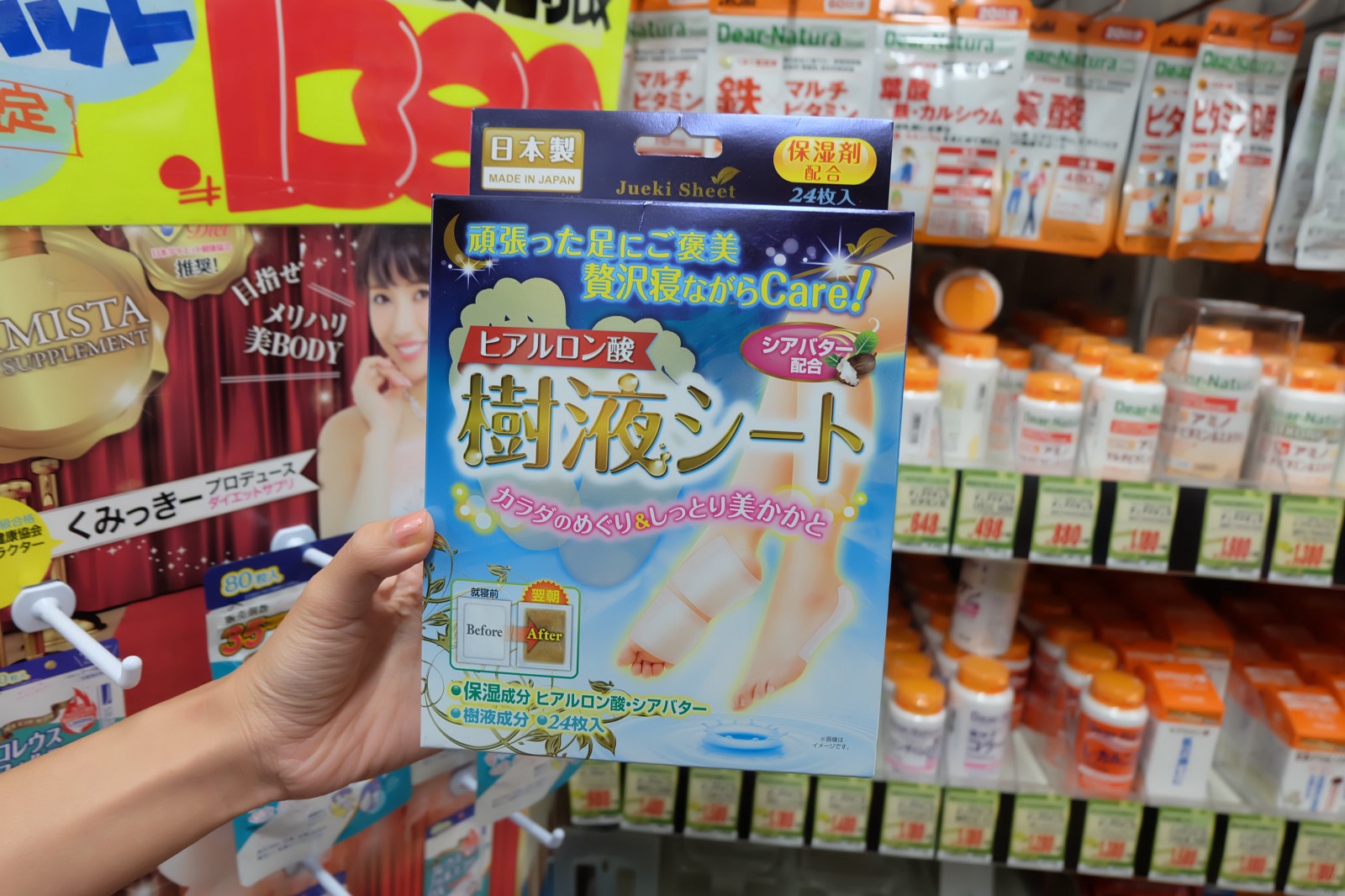 Foot care sheets are best way to relax your tired feet. Various kinds are sold but I have picked a new products which contains hyaluronic acid and shea butter, great for both relaxing and treatment.
---
These medicines can be found in most of drugstores or chemists in Japan. If you have any sort of similar symptoms, try these first!
For more useful information about travelling and shopping in Japan, check these links, too!
▽Related Articles▽
▼Editors' Picks▼
---