2020 Travel Trends in Japan
Japan Trends : Hottest Travel Topics in 2020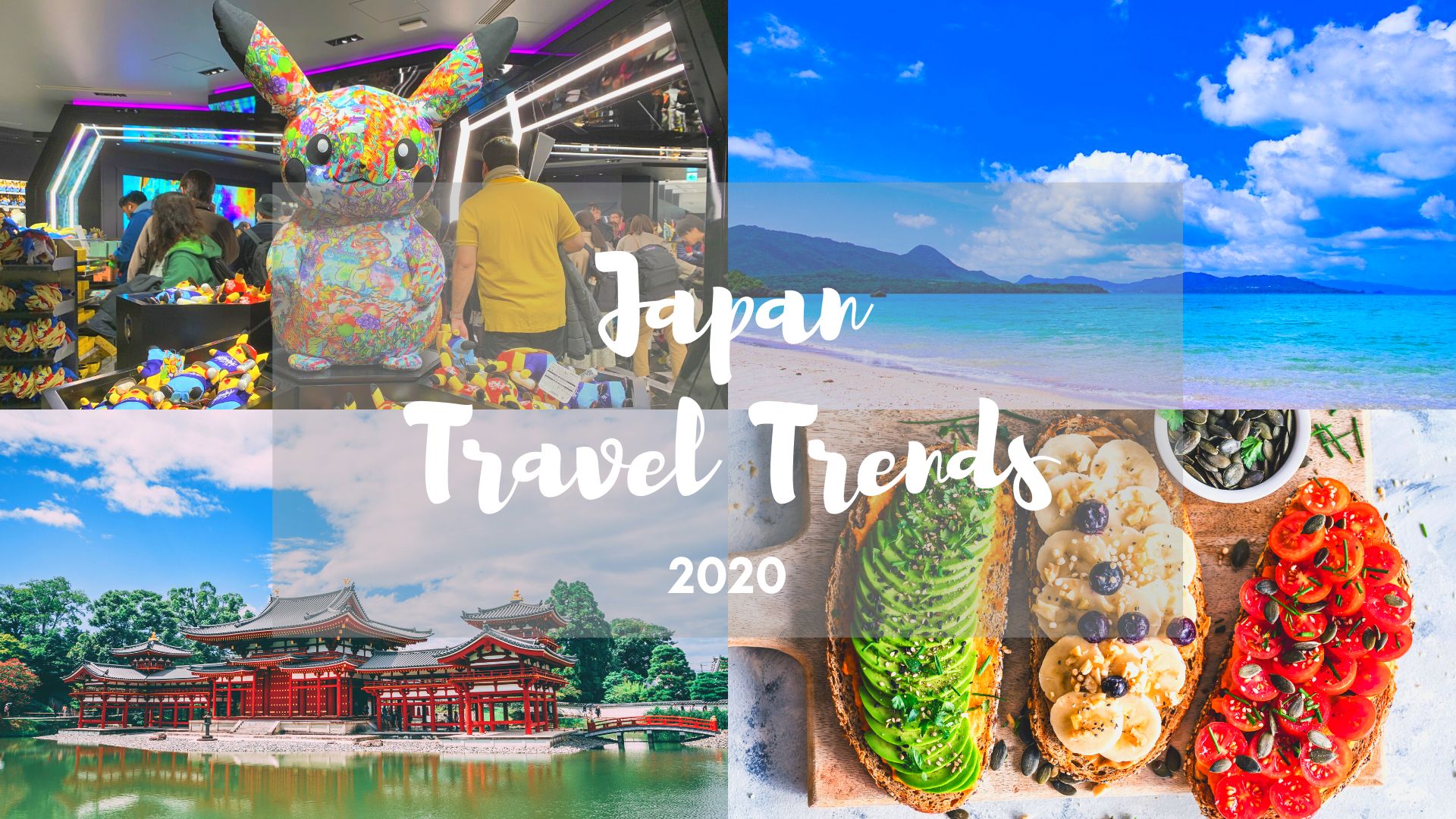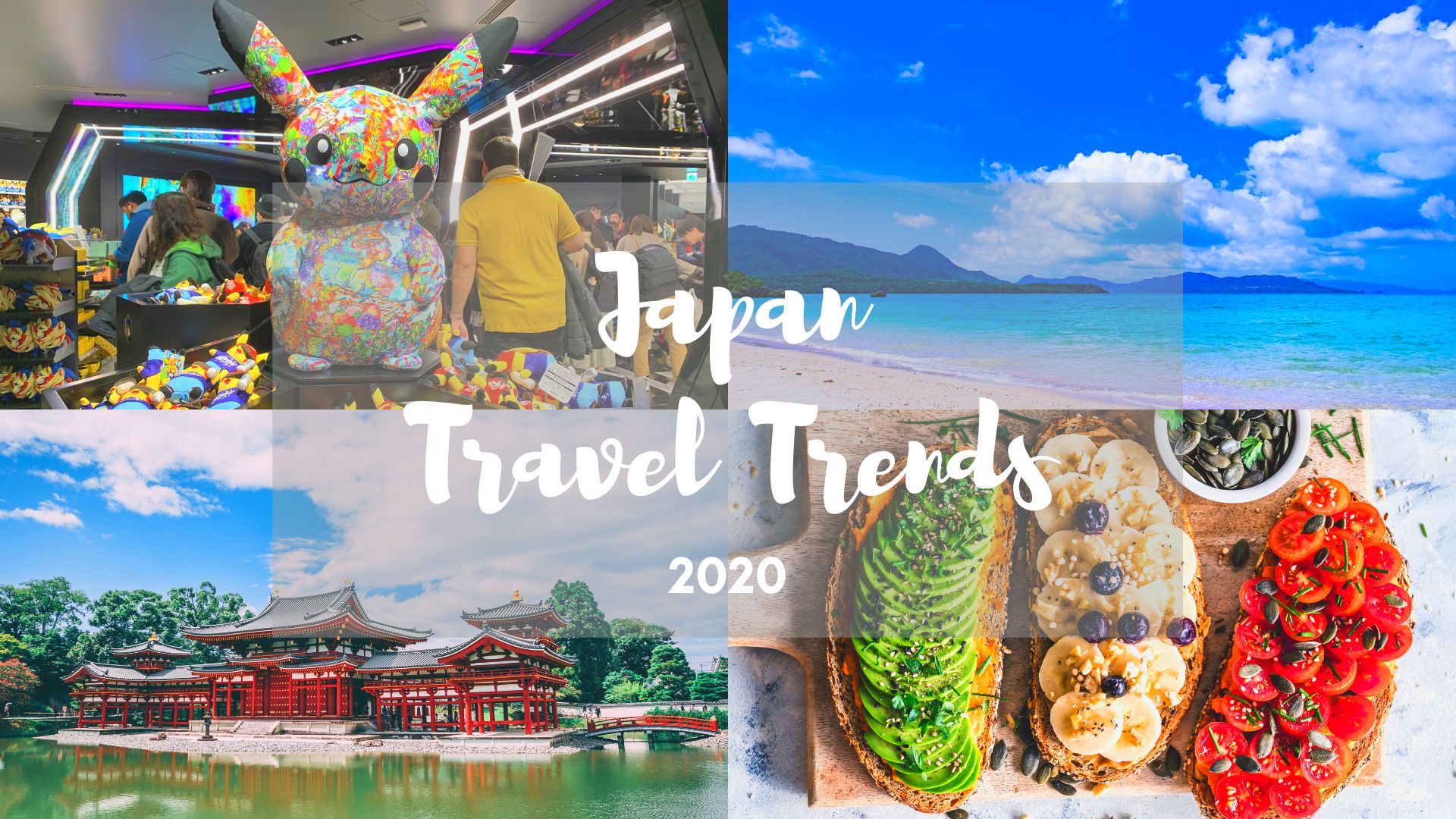 Happy New Year 2020 to all! Thank you very much for visiting our website Japan Web Magazine in 2019, and we are excited to deliver more useful and hot travel information in 2020 to all over the world!
This is our 2020 new years greeting to you all with our 2020 travel forecast in Japan! We have curated some of our most viewed articles in 2019 and trending topics for 2020! If you are planning a trip to Japan this year, you should definitely check these places out beforehand!
We wish this New Year brings you lots of joys, happiness and excitements!
-Tokyo
Tokyo is the host city of the 2020 Summer Olympic and Paralympic Games! 2020 Tokyo Olympics are scheduled to be held from 24 July to 9 August, followed by the Paralympics from 25 August to 6 September 2020.
So without any doubts, Tokyo will be the hottest place on earth in 2020.
If you are planning to participate this one of the greatest sport events in the world, you should also have a great time exploring wonderful sightseeing spots in Tokyo.
Tokyo Bucket List 2020 is the top viewed article on Japan Web Magazine, introducing our picks of the best things to see and places to visit in Tokyo.
-New Shibuya PARCO
Shibuya PARCO has been one of the most popular shopping malls in Tokyo, being the iconic fashion landmark in Shibuya district for the past decades. The building was under the major renovation for about three years, and finally re-opened in autumn 2019.
The new Shibuya PARCO will definitely be Tokyo's new center for shopping and pop culture. The large complex building is home to over 100 shops, restaurants, cafes, theater, gallery and roof top garden.
We are introducing some of the best highlights of new Shibuya PARCO here!
Two most notable shops newly opened in Shibuya PARCO are Nintendo official store and a new Pokemon center.
2020 will be an amazing year for Nintendo fans in Japan as the new Nintendo theme area will be opening in Universal Studios Japan, and the first official Nintendo store in Japan, Nintendo TOKYO has opened at the 6th floor of Shibuya PARCO in late last year.
The shop offers a wide range of Nintendo's game and character merchandise such as Super Mario, Zelda, Splatoon and Animal Crossing. Clothes, accessories, tableware, snacks and more, various character goods can be found at the store including some of limited-edition products.
You can find more information about Nintendo TOKYO from the article below!
-Tokyo Disneyland
In 2020 spring, the Fantasyland at Tokyo Disneyland will be expanded and re-open. The new the Beauty and the Beast area will be added to the zone with two brand-new attractions: The "Enchanted Tale of Beauty and the Beast" and "Fantasyland Forest Theatre".
Moreover, two other new attractions will open on the same day (15 April 2020) at Tokyo Disneyland: Minnie's Style Studio in Toontown and Baymax Happy Ride in Tomorrowland.
Experience the brand-new attractions at the world's greatest amusement park before anybody else!
For more exciting news and upcoming events at Tokyo Disney Resort in 2020, please click the link below
-Plum Blossoms
Over the past decades, cherry blossoms (Sakura) have been Japan's huge tourist attraction, drawing millions of visitors to Japan from abroad. However, in Japanese history, plum blossoms (Ume) have been taking an important role along with cherry blossoms, and they are really beautiful.
Despite being over shadowed by cherry blossoms, plum blossoms are now being under the spotlight by those who travel Japan before the cherry blossom season starts or those who wish to avoid massive tourist crowds. There are numbers of plum blossom viewing spots / festivals in Japan during the season which usually last for a month (early February to early March).
Click the link below to see our list of the best plum blossom spots in Japan!
-Kyoto Off the Beaten Path
One of the keys for travel trend in 2020 is how to avoid overcrowded places. Japan is one of the most popular travel destinations in the world for the past years, and some of tourist spots are severely overflowing, for example Kyoto.
The ancient capital of Japan is home to numbers of preserved historic sites, and fascinates millions of visitors from Japan and abroad. Most of the tourists in Kyoto visit the magnificent temples and shrines, so it's almost impossible to avoid crowds at these popular tourist sites.
However, Kyoto still has some beautiful places in Kyoto which are not very famous or not on major tourist routes so far.
On the article below, I have listed some of the hidden gems in Kyoto which are perfect destinations for those who wish to avoid crowds or discover new places off the beaten path! So please check them out 🙂
-Universal Studios Japan
Like Tokyo Disneyland, 2020 will be a big year for Universal Studios Japan, another top-visited amusement park in Japan.
The brand new area, Super Nintendo World is planned to open at Universal Studios Japan in 2020 summer, which is themed after the Nintendo game franchise such as Super Mario. According to rumors, one of the new rides will be themed on the Mario Kart series! Besides Nintendo themed attractions, shops and restaurants with limited-edition merchandise, food and drinks will be available at the new area.
If you are planning a trip to Japan 2020 summer, how about visiting Western Japan to avoid the mass crows in Tokyo during the Olympic season, and try the brand new attractions at Universal Studios Japan!
For more information about the latest news and events in USJ, please check out the below link
-BANKSY Exhibition
The UK-based anonymous artist, Banksy's exhibition will finally be held in Japan in 2020! Moreover, the exhibition takes not only in one place but three cities in Japan: Tokyo, Yokohama and Osaka. The Banksy exhibition curates over 70 pieces of Banksy's artworks including original works, 3D objects and a multi-media experiential space.
Don't miss a chance to immerse yourself into the world of Banksy! Check more details about the exhibitions from the link below.
-Okinawa
There are numbers of wonderful beach holiday destinations in the world to choose such as Thailand, Maldives, Greece and Mexico. But if you are looking for something more exotic and unique, how about heading to Japan's sub tropical islands??
Okinawa is the country's top beach destination and home to hundreds of astonishing beaches. The crystal clear water and pure while sand of Okinawan beach are as fascinating as these mentioned beach destinations in the world.
Numbers of world-class beach resorts are situated along the coast of Okinawa including the mainland and remote islands. Many of them offer comfortable and luxurious guest rooms, excellent hospitality and the splendid ocean views.
The southernmost islands of Japan might have been not the top choice for international tourists yet, however, it shouldn't take long Okinawa to be crowded by tourists.
Not only the beaches but Okinawa has much more to offer tourists. Here are our picks of the top attractions in Okinawa!
-Japanese Beauty Products
When you travel Japan, make sure you have a plenty space in your suitcase because Japan is simply the shopping heaven!
One of the most trending items to shop in Japan is beauty products. Some of Japanese cosmetics brands are renowned worldwide such as Shiseido, KOSE, and SK-II. There are also numbers of beauty brands offering quality but affordable products.
From best selling skin care products (face wash, face mask, sunscreen, etc) to trendy makeup items (mascara, eyeliner, etc), thousands of beauty products can be found at drugstores, variety stores and department stores in Japan.
When it comes to shopping beauty products in Japan, the Best Cosmetics Awards by @cosme could be a huge help for deciding which products to buy. The awards are revealed twice a year (in summer and winter) listing up the most popular and highly rated beauty products by categories according to the real users' voices!
Here are the latest rankings of the popular Japanese beauty products by @cosme!
-Vegan/Vegetarian Food
Vegan and Vegetarian have been a huge food trend worldwide in the past few years. It used to be very hard to find places to eat for vegans/vegetarians in Tokyo, however the time has changed. Now, there are many vegan-friendly restaurants or the restaurants that serve delicious and creative vegan dishes including Ramen, burger and even cooking classes!
No matter if you are a true vegan/vegetarian or meat eater, everyone should check out the delicious vegan/vegetarian restaurants in Tokyo!
-Japan in 2020
Planning a trip to Japan in 2020?? Then we'd recommend you to check out Japanese national holidays in advance, in order to celebrate special events and avoid busy holiday season!
More info ▶ Japanese National Holidays in 2020
Thanks for reading! The listed places could be big travel trends in Japan for 2020! For more travel news and information in Japan, I'd recommend you to check out these articles, too!
▽Related articles▽
▼Editor's Picks▼
---