BANKSY Exhibition in Japan 2020-2021
BANKSY Exhibition 2020-2021 in Tokyo, Yokohama, Osaka, Nagoya and Fukuoka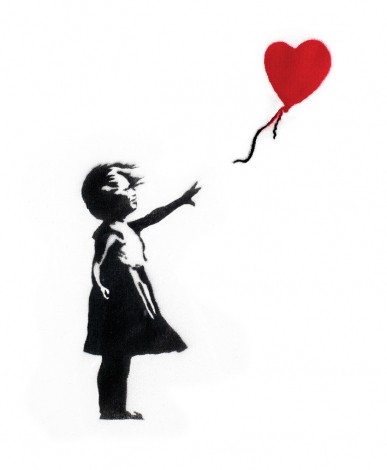 Japan's first Banksy exhibition will be held in 2020-2021!
The UK-based anonymous artist, Banksy is famous worldwide for his graffiti street art. He has created quite a few notable artworks with dark humors by his stenciling technique, and his street art works can be spotted at numbers of locations throughout the world. Banksy and his art works have been fascinating people over the past two decades.
Many people may remember him of the Balloon Girl Shredding incident which happened in 2018. One of Banksy's works, Balloon Girl, was sold in an auction at Sotheby's in London for £1.04m. However, shortly after it was sold, the canvas passed through a shredder which was hidden within the frame and partially shredded the picture. Banksy then posted a video indicating that the painting was intended to be shredded completely, showing the painting being shredded with the words: "In rehearsals it worked every time".
The work was renamed by Banksy's representatives from "Girl with Balloon" to "Love is in the Bin". After all, the incident resulted the value of the work itself increased as well as gaining huge media attentions globally.
Banksy is one of the most popular artists in the world today, and the exhibition of BANKSY has been held at numbers of cities across the world in Europe and Northern America displaying over 80 original works and has been attracted hundreds of thousands of visitors.
And the greatest new has just arrived in Japan! The BANKSY exhibition will be held in 5 cities in Japan: Tokyo, Yokohama, Osaka, Nagoya and Fukuoka in 2020-2021! Japan's very first Banksy exhibition "BANKSY -GENIUS OR VANDAL-?" will be held in Yokohama ASOBUILD from 15 March to 4 October 2020, and move its location to Osaka from 9 October 2020 to 24 January 2021 followed by Nagoya from 3 February to 31 May 2021 and Fukuoka from 2 July to 31 October 2021.
Besides above, another Banksy exhibition "WHO IS BANSKY?" will be also held at Terrada Warehouse G1 Building in Tokyo from 21 August-5 December 2021.
How exciting?? 2020-2021 will surely be the year of Banksy! More details are to be revealed near future, so stay tuned.
---
BANKSY EXHIBITION – GENIUS OR VANDAL?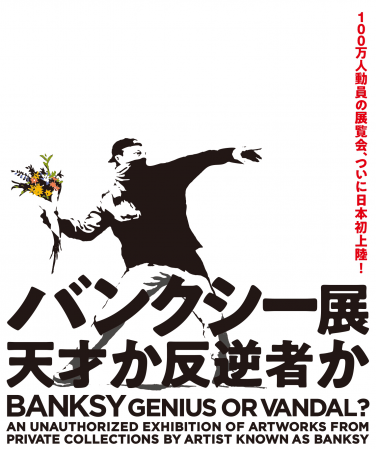 -Yokohama
Venue: 2F Yokohama ASOBUILD
Date: 15 March to 4 October 2020
-Osaka
Venue: ATC Gallery
Date: 9 October 2020 to 24 January 2021
-Nagoya
Venue: Kanayama Minami Building (former Nagoya/Boston Museum of Fine Arts)
Date: 3 February to 31 May 2021
-Fukuoka
Venue: UNITEDLAB
Date: 2 July to 31 October 2021
Official Website: https://banksyexhibition.jp/
WHO IS BANKSY?

-Tokyo
Venue: Warehouse TERRADA G1 Building (Map: http://bit.ly/2HBrbOf)
Date: 21 August to 5 December 2021
Official Website: https://ilovebanksy.com/
Thanks for reading! For more information about upcoming events in Tokyo & Japan, here are some more articles for you to check out 🙂
▽Related Articles▽
▼Editor's Picks▼
---