2020 Best Events in Tokyo
Must-Visit Upcoming Events in Tokyo 2020!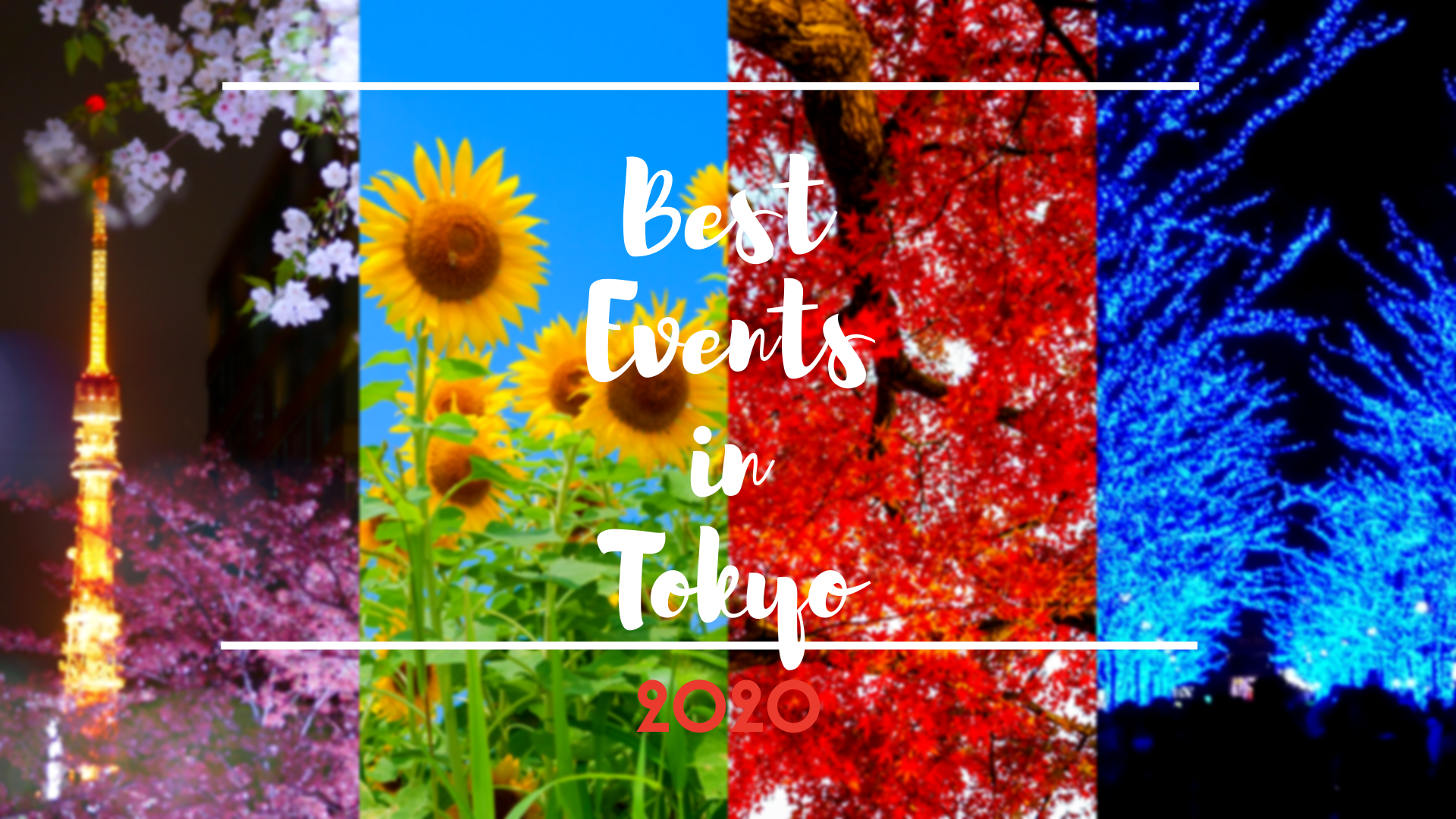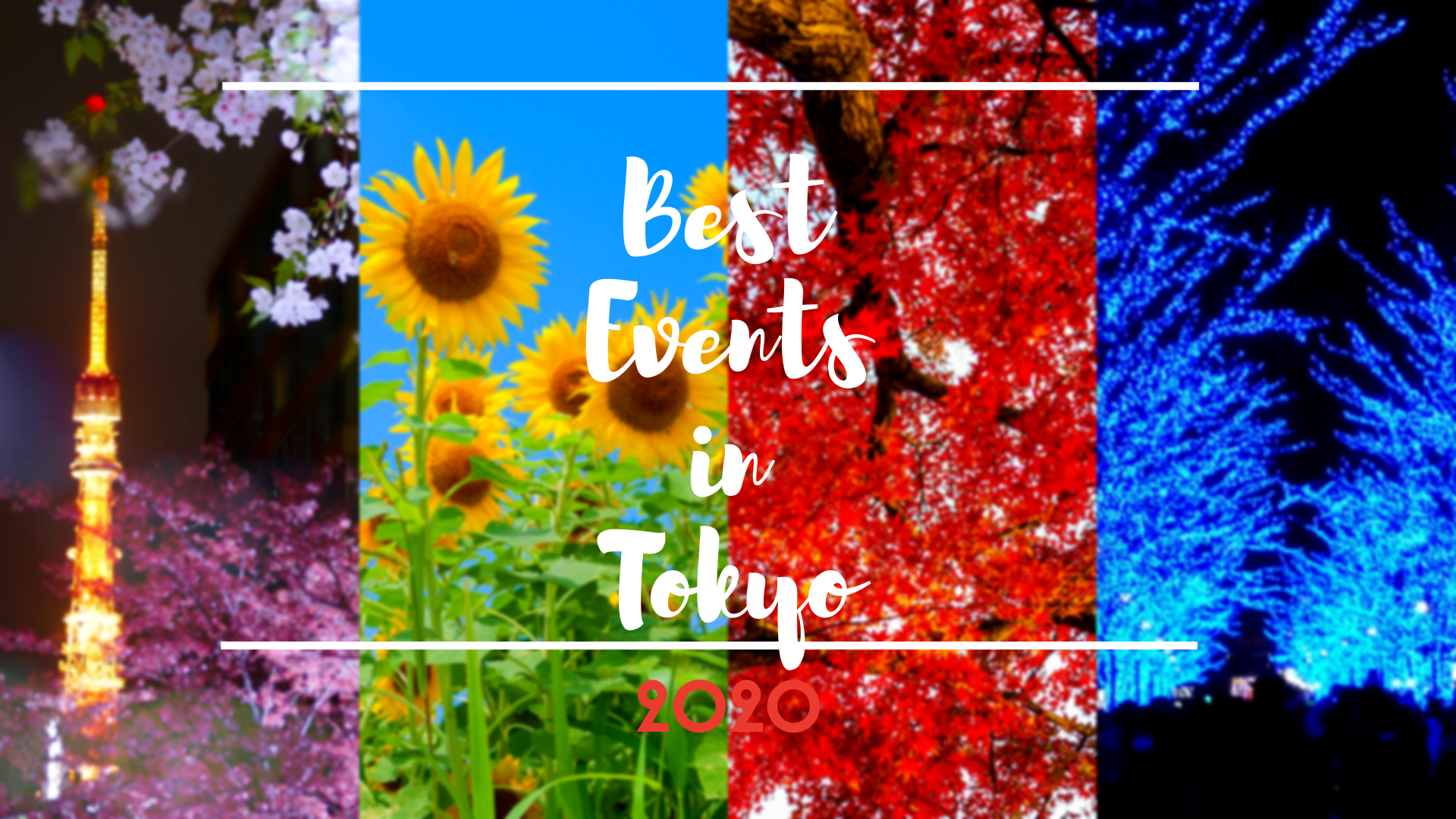 Are you planning to visit Tokyo in 2020?? Numbers of fun and exciting events are scheduled to be held in Tokyo through the year including cherry blossom festivals, food events, fireworks, special exhibition and more. Make sure to check out the event schedule in Tokyo in advance, and don't miss to join special events and festivals only available for limited time of the year!
In this article, I have listed some of the most anticipated upcoming events and festivals held in Tokyo in 2020. From seasonal festivals to special exhibitions, check out what we shouldn't miss out in 2020 in Tokyo! (NOTE: Information will be added/updated from time to time through the year)
---
---
-PIXAR FEST
Date: 28 August to 15 November 2020
-Sumo Grand Tournament
Date: 8 to 22 November 2020
▶Sumo Tournament Tour with Sumo-Loving Guide with GoTo Travel & Motto Tokyo Campaign
▶Sumo Tournament + Cruising Tokyo Waterways Tour with GoTo Travel & Motto Tokyo Campaign
-MARVEL CAFE
Date: 30 October to 29 November 2020
-Mejiro Garden Autumn Light-up
Date: 21 to 29 November 2020
-Meiji Jingu Gaien Ginkgo Festival <<Cancelled>>
Date: mid November to early December
-Christmas Markets
Date: December
-Winnie the Pooh HUNNY'S CAFE in STRANGE DREAMS
Date: 14 October 2020 to 31 January 2021
-Winter Illuminations
Date: November 2020 to February 2021
-Ice Skating Rinks
Date: December to February
-Ghibli Museum Exhibition: Sketch, Flash, Spark! -From the Ghibli Forest Sketchbook
Date: 16 November 2019 to May 2021
-Immersive Museum <<Postponed>>
Date: 17 April to 12 August 2020 → New date: TBA

-Banksy Exhibition <<Postponed>>
Date: 29 August to 6 December 2020 → New Date: 2021 Summer
-Tokyo Olympics and Paralympics <<Postponed>>
Date: 24 Jul-9 Aug/25 Aug-6 Sep 2020 → New Date: 23 Jul-8 Aug/24 Aug-5 Sep 2021
-Events at Yoyogi Park
All year around
-Tokyo Disney Resort
All year around
**Please note that the schedule and information are subject to changed due to the event organizers and so.
If you are planning to travel Tokyo in 2020, don't miss these special events and have wonderful experience! For more info about greatest things to do in Tokyo, please take a look at these articles, too!
▽Related Articles ▽
▼Editor's Picks▼
【Past Events】
-Meguro River Minna no Illumination (Date: 8 November 2019 to 5 January 2020)
-Star Wars Identities: The Exhibition (Date: 8 August 2019 to 13 January 2020)
-Yebisu Garden Place Winter Illumination 2019 (Date: 2 November 2019 to 13 January 2020)
– Sumo Grand Tournament Tokyo Basho (Date: 12 to 26 January 2020)
-Superflat Doraemon Exhibition (Date: 19 November 2019 to 25 January 2020)
-FROZEN 2 Cafe (Date: 15 November 2019 to 13 January 2020 (Harajuku)/29 November 2019 to 26 January 2020 (Tamagawa))
-Tokyo Tower Illumination (Date: 1 November 2019 to 11 February 2020)
-Caretta Shiodome Winter Illumination 2019–2020 (Date: 14 November 2019 to 14 February 2020)
-Tokyo Metro: The Underground Mysteries (Date: 15 October 2019 to 16 February 2020)
-Marunouchi Illumination 2019–2020 (Date: 7 November 2019 to 16 February 2020)
-Shinjuku Winter Illumination (Date: 12 November 2019 to 16 February 2020)
-Star Wars Cafe (Date: 18 January to 23 February 2020)
-Ice Skating (Date: December 2019 to March 2020)
-Sailor Moon Cafe 2019 (Date: 25 October 2019 to 13 January 2020 (Solamachi Store)/17 January to 1 March 2020 (Omotesando Store))
-FLOWERS BY NAKED -SAKURA- (Date: 30 January to 1 March 2020)
-Bunkyo Plum Blossom Festival 2020 (Date: 8 February to 8 March)
-KIMETSU CAFE in SWEETS PARADISE (Date: January to March)
-Anime Japan 2020 <<Cancelled>> (Date: 21 to 24 March 2020)
-Cherry Blossoms (Date: mid March to early April)
-Minnie Mouse Cafe Date (28 February to 12 April 2020)
-Maxell Aqua Park Shinagawa: NAKED SAKURA AQUARIUM (Date: 1 March to 19 April 2020)
-FINAL FANTASY VII REMAKE Cafe (Date: 8 February to 24 April 2020)
-Strawberry Dessert Buffets (January to May)
-Bunkyo Azalea Festival <<Cancelled>> (Date: 4 April to 6 May)
-Kameido Tenjin Shrine Wisteria Festival (Date: 18 April to 6 May)
-Bunkyo Hydrangea Festival <<Cancelled> (Date: 13 to 21 June 2020)
-Detective Conan Cafe (Date: 25 March to 30 June 2020)
-Fireworks Festivals (Date: May to July)
-Beauty and the Beast Cafe (Date: 19 June to 16 August 2020)
-Summer Festivals (Date: July to September)
-SUPERSONIC 2020 <<Cancelled>> (Date: 19, 20, 21 September 2020)
-Tokyo Game Show 2020 (Date: 24 to 27 September 2020)
-Hokkaido Food Festival 2020 <<Cancelled>> (Date: early October)

-Inuyasha Cafe (Date: 6 August to 6 October 2020)
-Sanja Matsuri <<Postponed>> (Date: 15 to 17 May 2020 → New Date: 16 to 18 October 2020)

–Showa Memorial Park Cosmos Festival 2020 (Date: 12 September to 25 October 2020)
–Halloween (Date: October)
-MANGA Toshi Tokyo Exhibition (Date: 12 August to 3 November 2020)
---