Takashi Murakami "Superflat Doraemon" Exhibition
Takashi Murakami x Doraemon Exhibition, Superflat Doraemon to be Held in Tokyo 2019–2020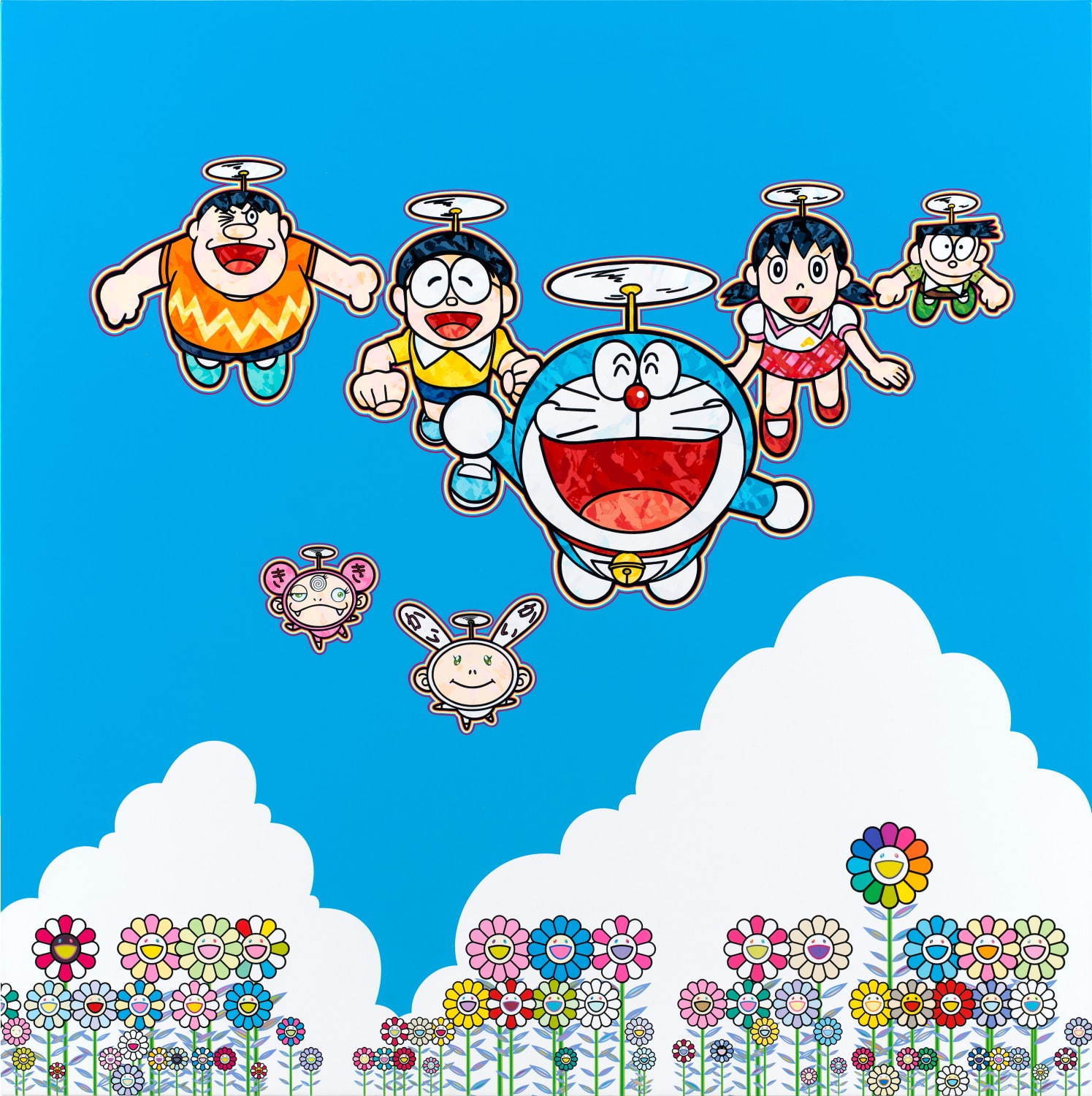 Takashi Murakami (村上隆) is a Japanese contemporary artist often described as "the Warhol of Japan", known for his contemporary pop art. The most notable artwork of Takashi Murakami is Superflat, the movement of postmodern art influenced by manga and anime. He is today one of the most famous and influential artists in the world and his exhibition has been held across the world.
Takashi Murakami has collaborated several well known global brands such as Luis Vuitton and Marc Jacobs, and artists like Kanye West and Pharrell Williams. In late 2019, Takashi Murakami is collaborating with the popular anime/manga series, Doraemon and hosting a special exhibition in Tokyo. Superflat Doraemon Exhibition will be held in PERROTIN TOKYO from 19 November 2019 to 25 January 2020 for about 2 months.
The exhibition showcases 14 exclusive pieces of artworks of Doraemon by Fujiko F. Fujio is merged into the art world of Takashi Murakami for the first time in Japan.
The exhibition is held in response to the group exhibition THE Doraemon Exhibition, which was held at Mori Arts Center Gallery in 2017 and has been touring across the world, as well as the 50th anniversary of Doraemon in 2020.
If you are either a Doraemon fan or simply drawn into the art of Takashi Murakami, don't miss a chance to see the exclusive artworks in Tokyo only this time of the year!
-Superflat Doraemon (スーパーフラットドラえもん)
Date: 19 November 2019 to 25 January 2020
Venue: PERROTIN TOKYO
Hours: 11:00~19:00
Closed: Sunday, Monday and Holiday
Official Website: https://www.perrotin.com/
For more information about upcoming special events in Japan, check out these articles, too!
▽Related Articles▽
▼Editor's Picks▼
---