Ghibli Museum Exhibition: Sketch, Flash, Spark! -From the Ghibli Forest Sketchbook 2019-2021
New Exhibition to be Held at Ghibli Museum in Mitaka, Tokyo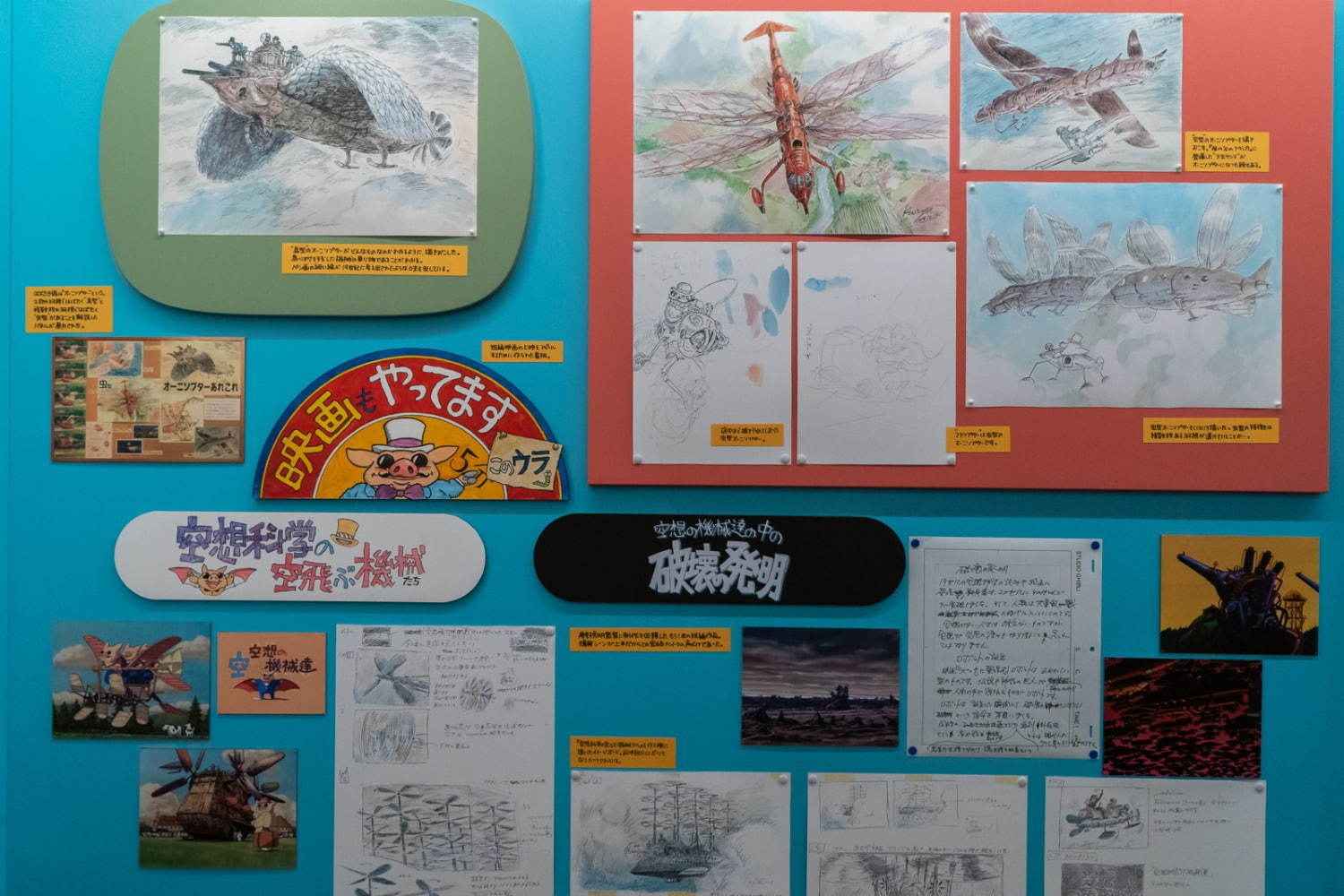 Ghibli Museum (三鷹の森ジブリ美術館) is a museum dedicated to the Studio Ghibli, a Japanese animation film studio which has produced numbers of the greatest films such as My Neighbor Totoro, Princess Mononoke and Spirited Away. As the films of Studio Ghibli are famous worldwide, the Ghibli Museum has been a top attraction in Tokyo among foreign visitors, too.
The museum opened in 2001 in Mitaka City, Tokyo. It showcases the work of Studio Ghibli featuring the art and technique of anime production. The museum also consists of cafe, bookstore, souvenir shop, rooftop garden, and theatre for short films. Besides permanent exhibitions, the museum holds special exhibitions.
<<Book Ghibli Museum "Pre-Order" & "Last-Minute" Tickets >>
From November 2019 to May 2021, the Ghibli Museum will be hosting a special exhibition: Sketch, Flash, Spark! ~From the Ghibli Forest Sketchbook (「手描き、ひらめき、おもいつき」展 ~ジブリの森のスケッチブックから~) that features about 640 pieces of artworks and materials creating the world of Studio Ghibli for the past 20 years including ones by director Hayao Miyazaki himself.
The exhibition will be showcased in two rooms at the museum, and the first room will be "the concept and sketches of the exhibition" introducing the past projects and exhibitions that Hayao Miyazaki was involved in, including Spirited Away. The exhibition shows the process of creating his works such as how he embedded his thoughts and developed the process through his own project books and sketches.
The concept of the second room is " the history and ideas of the museum" telling the story of how the museum was created by Studio Ghibli through illustration of imageboard with various ideas. There is also a three-dimensional model showing the creation of the completed Ghibli Museum at a glance.
The displayed material includes some trials and errors which have been revised over and over again as well as ones created by inspirations and ideas. Through the exhibition, visitors can feel the fundamental mindset and positive approach of the director Hayao Miyazaki who purely seeks for "fun" and "joy", but also the anguish he had suffered in order to accomplish. If you are a fan of Studio Ghibli films, you will surely enjoy discovering behind the scene of their greatest animations at this exhibition.
-Sketch, Flash, Spark! Exhibition ~From the Ghibli Forest Sketchbook (「手描き、ひらめき、おもいつき」展 ~ジブリの森のスケッチブックから~)
Venue: Ghibli Museum
Date: 16 November 2019 to May 2021
Official Website: http://www.ghibli-museum.jp/en/
*All admission to Ghibli Museum is by advance reservation only.
No reservation or ticket purchase can be made at the museum.
Online Ticket Reservation (English): http://bit.ly/2SHlkdr
Thanks for reading! For more exciting info about upcoming events in Japan, here are some more articles for you to check out 🙂
▽Related Articles▽
▼Editor's Picks▼
---