MANGA Toshi TOKYO Exhibition at The National Art Center, Tokyo
MANGA ⇔ TOKYO Exhibition to be Held at The National Art Center, Tokyo in 2020 Summer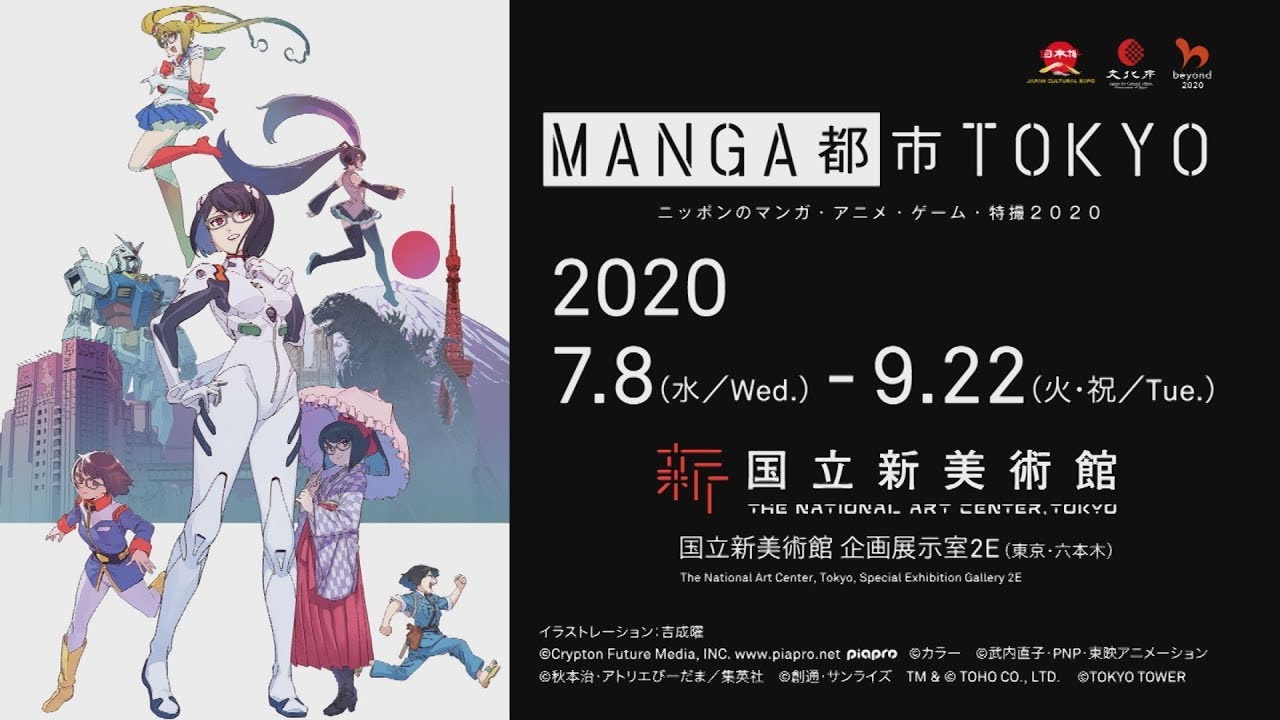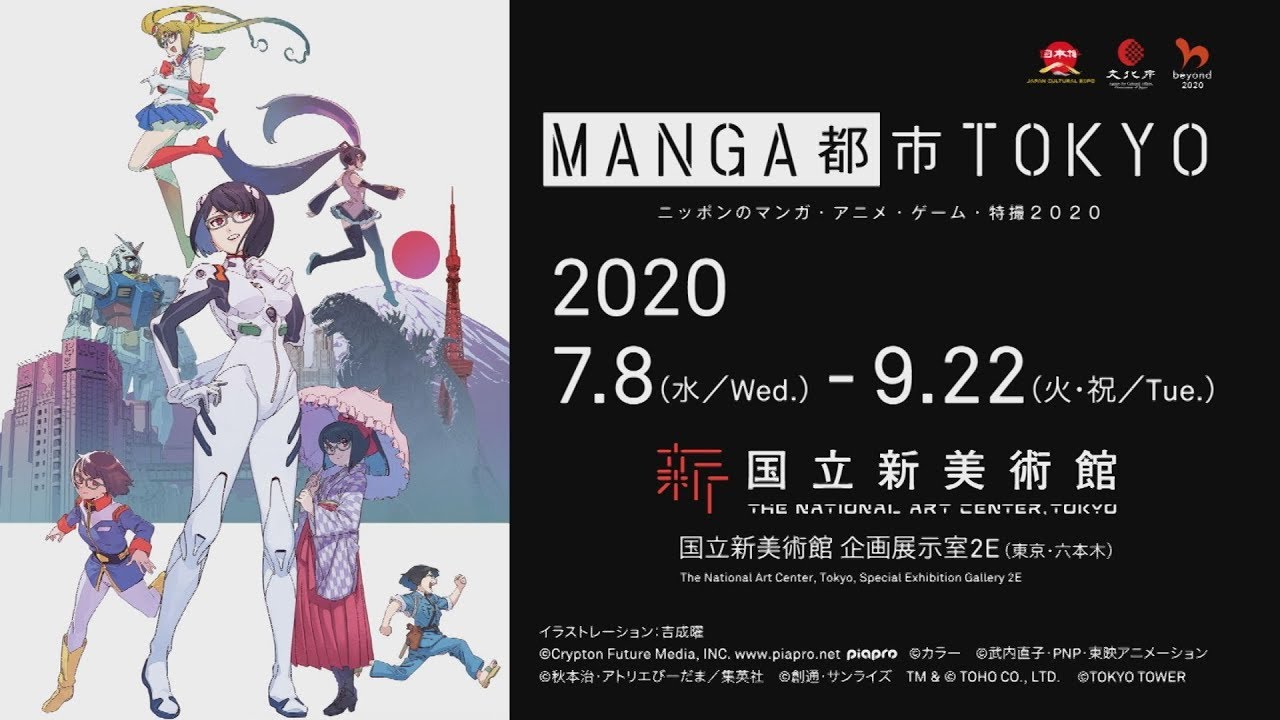 MANGA Toshi Tokyo Nippon no Manga Anime Game Tokusatsu 2020 (MANGA 都市TOKYO ニッポンのマンガ・アニメ・ゲーム・特撮2020) is an exhibition with a theme of Japanese manga, anime, game and tokusatsu (SFX films) series, which will be held at The National Art Center, Tokyo (NACT) in 2020 (12 August to 3 November 2020). It's one of the biggest Manga themed events in Japan, displaying over 500 pieces of artworks, production materials and videos from 90 different manga, anime, games and tokusatsu series related to Tokyo in an expansive 2000 square meters space. The featured titles include Evangelion, Sailor Moon, City Hunter, Godzilla, Gundam, AKIRA, Your Name, Cardcaptor Sakura and many more.
The exhibition is divided into an introduction part and 3 other sections, showcasing how Manga has been related to Tokyo and reflects by the changes of the metropolis.
The introduction part features a 1/1000 scale model of the city of Tokyo, which is approx 17 meters wide and 22 meters long. Surrounding the massive urban model, exhibits of manga, anime, games and special effects works set in Tokyo are displayed.
The section 1 is "Repetition of Destruction and Reconstruction", featuring apocalyptic themed works such as Godzilla, AKIRA and Evangelion. The section 2 is "Tokyo Daily Life" introducing Tokyo as the place people live during different periods of time with works such as Ruroni Kenshin, Sailor Moon and March Comes in Like a Lion. The section 3 is "Character vs City" focusing on anime/manga characters living in the real city life such as Kochira Katsushika-ku Kameari Koen-mae Hashutsujo and Miku Hatsune.
If you are a fan of Japanese manga, anime, game and Tokusatsu series, don't miss a chance to participate the world's biggest event in Tokyo this summer and see how your favourite works and characters are related to city of Tokyo!
Pre-order tickets for the exhibit with discount is available on the official website and the Ticket Pia online ticket retailer until July 7 2020.
-MANGA Toshi TOKYO (MANGA 都市TOKYO ニッポンのマンガ・アニメ・ゲーム・特撮2020)
Date:12 August to 3 November 2020 (Closed on Tuesdays
(except 22 September and 3 November) and 23 September)
Hours: Sunday to Thursday 10:00~18:00/Friday and Saturday 10:00~21:00 (Last entry 30 mins before closing)
Venue: The National Art Center, Tokyo, Special Exhibition Gallery 2E
Admission fee: 1,600 yen (adults), 1,200 yen (university students), 800 yen (high school students), Free under junior high school students
Ticket info: https://bit.ly/2UPbEBA
Official Website: https://manga-toshi-tokyo.jp/
For more latest information about travelling in Tokyo, please check out these articles, too!
▽Related Articles▽
▼Editor's Picks▼
---