Inuyasha Cafe in Japan 2020
Inuyasha theme Cafe to Open in Tokyo, Osaka and Nagoya in 2020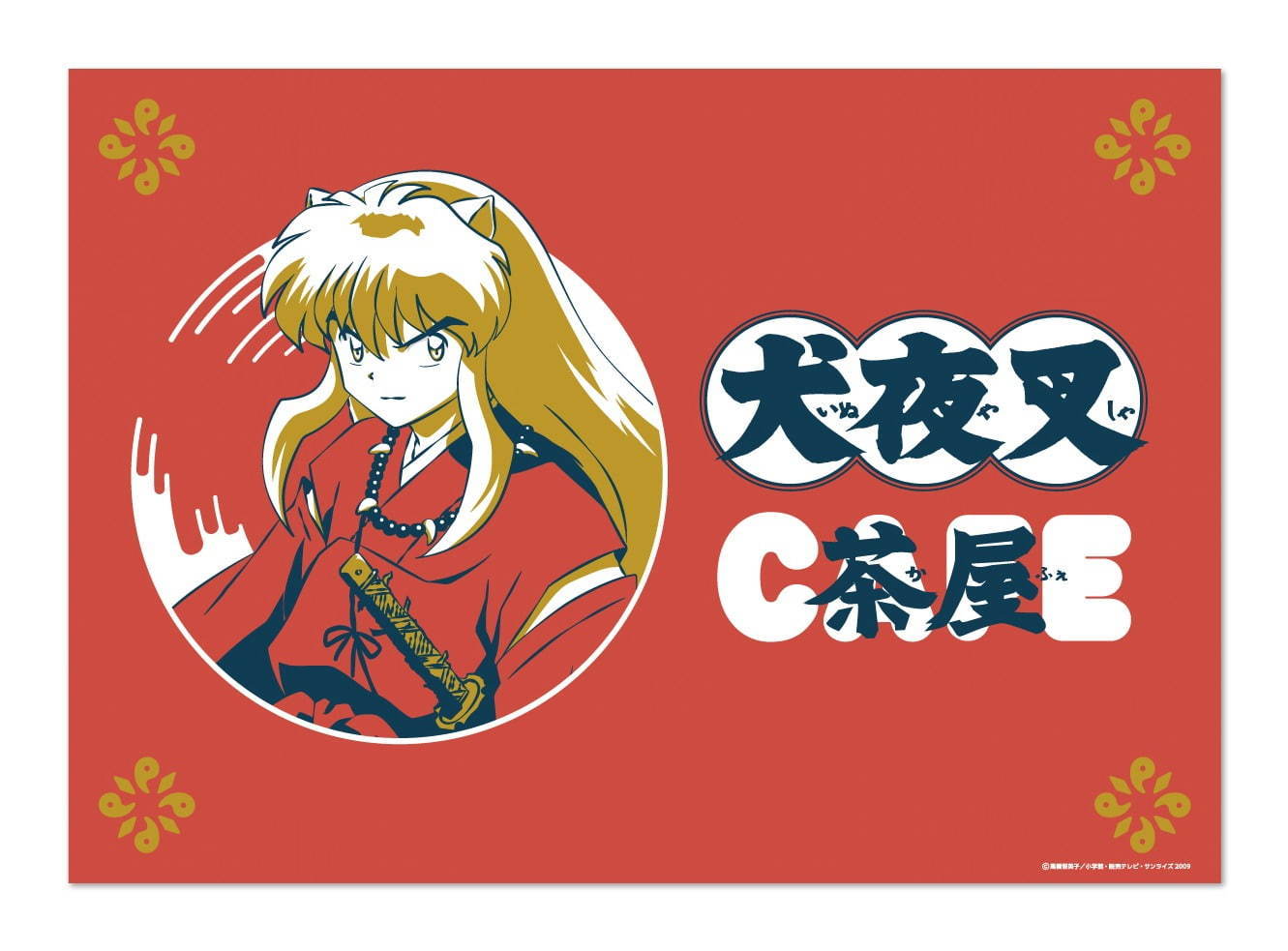 Rumiko Takahashi is one of the most popular and beloved mangakas by the public, both inside and outside of Japan. Many of her works have been great hits known to everyone, such as Ranma 1/2. But perhaps her most popular manga is Inuyasha. Recently the fans of this famous series have received good news: they are going to release a second part! This time the protagonists of the story will be the daughters of Inuyasha and Sesshomaru. There are still many secrets about this new season, but the fans on the networks are already going crazy and making their own theories.
But while they are excited waiting for the new Inuyasha anime to come out, their fans have another good news: to celebrate the launch of this second season, a Inuyasha themed cafe will be opening in Japan for a temporary time this summer! The limited-time Inuyasha Cafe is opening not only in one city, but three cities across the country! You can experience the world of Inuyasha with delicious food and drinks with motif of charismatic characters from the anime.
The Inuyasha Cafe is opening in Osaka on 30 July 2020, followed by Tokyo on 6 August and Nagoya on 8 October 2020 for about 2 months through the summer and autumn The cafe offers a limited menu with the motif of the characters and memorable scenes from the anime.
Here are the delicious, exclusive and photo-worthy food and drinks served at the Inuyasha Cafe!
Left:
Inuyasha Beef Sandwich 1,590 yen
Right:
Sesshomaru Chilled Pasta: 1,590 yen
Left:
Koga's Whirlwind Plate: 1,490 yen
Right:
Shippo's Baked Curry: 1,490 yen
Left:
Sit, Inuyasha! Parfait: 1,490 yen
Right:
Battle with Naraku Mousse Plate: 1,490 yen
Left:
Sango and Kohaku's Gâteau au Chocolat: 1,390 yen
Right:
Wind Hole Chocolate Cake: 1,290 yen
Left:
Grape, Cranberry & Calpis Soda Float: 890 yen
Right:
Kirara's Mix Au Lait: 890 yen
Left:
Hot Latte: 790 yen
Right:
Kikyo's Shikon Jewel Purification Tea: 790 yen
Original coaster will be given for each drink order, which are also randomly chosen from 12 designs (available while stocks last).

And a original placemats will be given to every costumer at the cafe (randomly chosen from 2 designs)
Moreover, the cafe will be offering an original merchandise such as hand towels, tote bag, stickers, memo, keychains, smartphone ring and more which are all exclusively sold at the cafe store. Some of the merchandise is really cool, like the Inuyasha and Sesshomaru cup and saucer set. And other products are very appropriate for these times of covid-19, like the Sango mask! Wouldn't it be awesome to be able to walk around Japan or any other country with such a cool demon hunting mask?
left to right:
Inuyasha/Sesshomaru cup & saucer: 3,000 yen
Clear tumbler: 1,500 yen
left to right:
Sango mask: 1,200 yen
Antibacterial mask case: 680 yen
left to right:
Inuyasha & Sesshomaru hand towel: 900 yen
Inuyasha Cafe hand towel: 1,200 yen
Tote bag: 500 yen
left to right:
Memo with magnet: 800 yen
Stickers: 380 yen
Name sticker (12 patterns in total): 300 yen
left to right:
Acrylic smartphone ring: 1,500 yen
Acrylic keychain: 600 yen
Wooden strap: 500 yen
left to right:
Set of 2 A4 clear files: 600 yen
Set of 2 B5 clear file: 500 yen
Set of 3 amulet-like small envelope: 500 yen
left to right:
Acrylic stand: 800 yen
Acrylic coaster: 700 yen
Set of 10 postcards: 1,000 yen
Inuyasha Cafe Special Sticker: 500 yen
<< Inuyasha CAFE >>
-Osaka
Location : Osaka THE GUEST cafe & diner (Shinsaibashi Store)
Map: https://bit.ly/3jh9dlg
Date: 30 July to 16 September 22 2020
Business Hours: Cafe 11:00~21:00 (Food L.O. 20:00 / Drink L.O. 20:30)
-Tokyo (Shibuya)
Location : TOKYO PARADE goods&café (Shibuya PARCO)
Map: https://bit.ly/2zIfcOd
Date: 6 August to 6 October 2020
Business hours: 10:00~21:00 (Cafe is food L.O. 20:00 / drink L.O.
20:30)
-Nagoya
Location : Nagoya THE GUEST cafe & diner (Nagoya PARCO)
Map: https://bit.ly/2OIxJh3
Date: 8 October to 29 November 2020
Opening Hours: Cafe 10:00-21:30 (Food L.O. 20:30 / Drink L.O. 21:00)
If you are a fan of Inuyasha and you are going to be Japan during those period, be sure to mark these dates on your calendar and don't miss a chance to have an exclusive experience!
For more information about special themed-cafe in Japan in 2020 or interesting places to go, here are some more articles for you to check out!
▽Related Articles▽
▼Editor's Picks▼
---