See Tokyo in a New Light with "Tokyo Metro: The Underground Mysteries"
Discover Tokyo's best-kept secrets by solving puzzles that take you all around the city!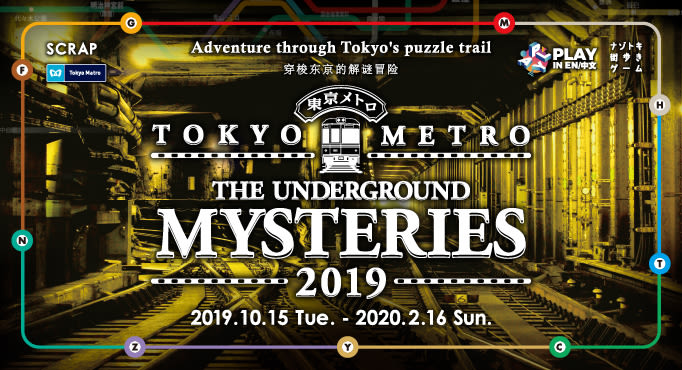 Do you like brain exercises such as puzzles, mysteries, and escape-room games? Do you enjoy exploring and going on scavenger hunts? Then "Tokyo Metro: The Underground Mysteries" is the perfect activity for you! Whether you're a tourist visiting Tokyo or a resident, this puzzle-solving and city-exploration game is sure to be loads of fun. With clues planted all over Tokyo, this game is certainly a unique way to discover Tokyo's attractions!
What is "Tokyo Metro: The Underground Mysteries"?
Now being held for the sixth year in a row, "Tokyo Metro: The Underground Mysteries" (also known as "The Underground Mysteries" for short) is a collaboration between escape-room pioneer SCRAP and Tokyo Metro. The activity was so well-received on its first year that SCRAP decided to offer it again the following year—and it has become an annual offering since then. A whopping 280,000 players in total played the autumn-winter 2018 iteration!
Think of this game as a large-scale scavenger hunt, or maybe even an open-air escape room (though you won't be escaping from anything!). Equipped with a game kit that includes a 24-hour Tokyo Metro train pass, you'll travel all over Tokyo via subway to solve puzzles. Even finding out where to go next will require you to use your imagination and observation skills. Clues can be hidden in the most unlikely of places, so be on the lookout as you find your way around train stations and wander the streets of Tokyo!
You can play the autumn-winter 2019 edition of this game anytime from October 15, 2019, through February 16, 2020. It's available in English and simplified Chinese, so don't worry—you won't need any Japanese to enjoy The Underground Mysteries.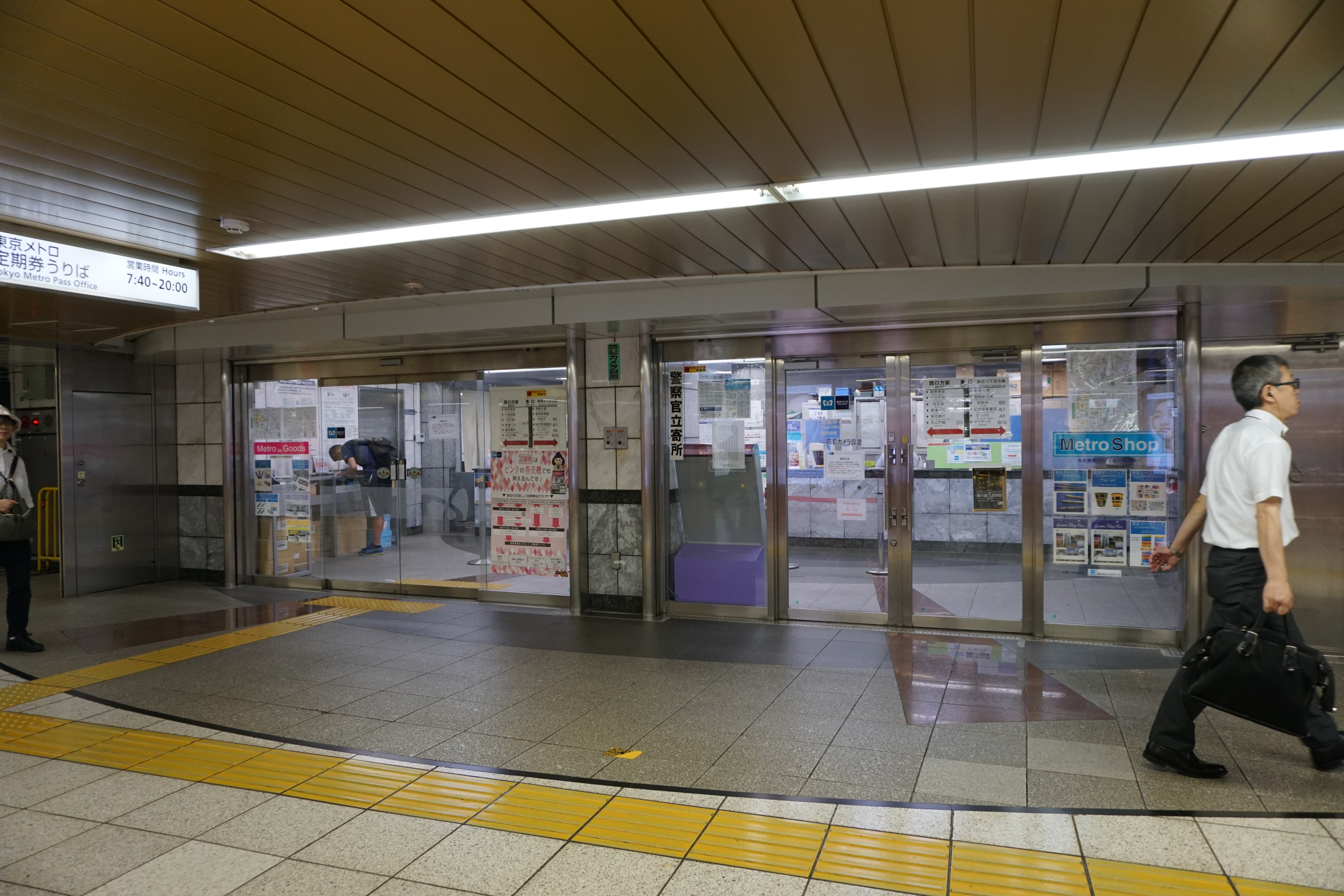 Additionally, you can solve the Underground Mysteries alone or with a group. Playing with others makes things more fun and exciting, though! There are different types of puzzles that require different problem-solving skills, so it's great to put heads together and make the most of everyone's strengths.
If you just want to solve the puzzles and can figure things out quickly, the game should take around four hours. But you might want to explore the neighborhoods that this game will take you to, so you might take an entire day playing it! There's no time limit, so feel free to enjoy The Underground Mysteries at your own pace.
How do you play it?
Start by purchasing a game kit, which costs 2,400 yen per person. For the 2019-2020 iteration, English and Chinese game kits are available at selected major Tokyo Metro stations, SCRAP's escape room facilities in Shinjuku (Tokyo Mystery Circus) and Asakusa (Ajito), and online travel marketplaces such as Voyagin.
The kit contains a booklet with instructions and puzzles, a 24-hour pass that allows unlimited rides on the Tokyo Metro, and some other items that you'll need for mystery-solving, such as a pencil and paper.
The 24-hour ticket will only be activated once you use it for the first time, so you don't have to start the game on the same day that you receive your kit. Until February 16, 2020, you can start the game anytime, anywhere—even from your home or hotel, because unless you solve the first puzzle, you won't know where to go next.
After solving the first puzzle and getting to your first destination, solving the next puzzle will reveal your next stop, and so on. From this point onward, you can't play from home; you'll have to be at the actual destination to uncrack the mysteries.
My experience playing the game
I played the game with friends, and although there were times when we got lost, I enjoyed it. I actually love getting lost when I travel; I think it's the best way to get to know a place, as you'll often find some hidden gems along the way. While playing, we discovered places that we didn't know existed—even in familiar areas in Tokyo!
One of my friends had a hard time solving one puzzle, so she said that if she'd gone alone, she would've surely been stuck trying to find clues for hours. But she managed to very quickly find the answer to a puzzle that I couldn't solve. That's why I think that you really should join forces to solve the mysteries that are hidden in the Tokyo underground! (Of course, if you play alone, that's fine too!)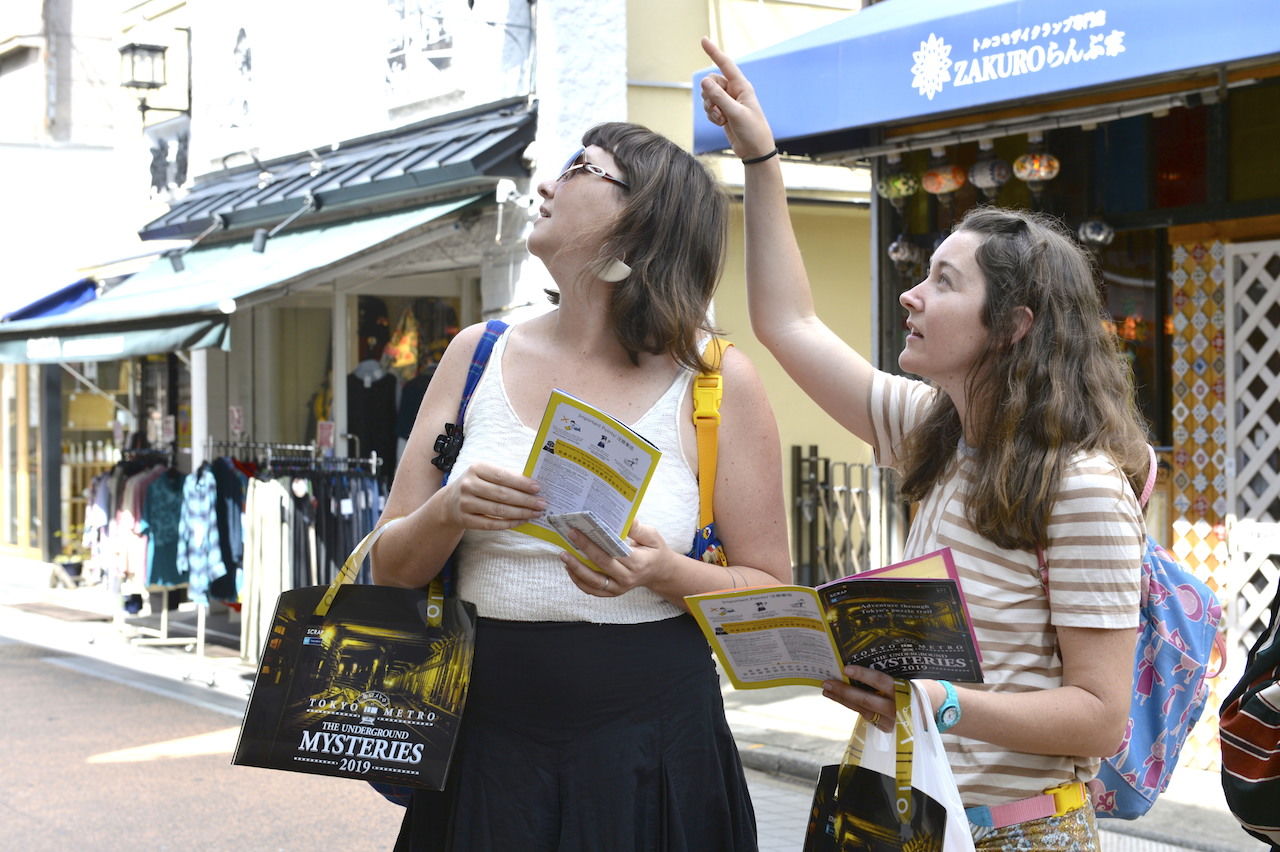 Discovering and rediscovering Tokyo
One of the things that we loved most about this game was that it helped us to discover new places in Tokyo that we didn't know about! The provided booklet includes not only puzzles, but also plenty of information and recommendations: museums, restaurants, coffee shops, temples and shrines, and more. If you're a foodie, you'll be delighted to know that you can play optional games to get discounts at participating restaurants.
We highly recommend that you start The Underground Mysteries early in the morning. That way, you'll have time to explore various neighborhoods while solving mysteries. For example, after solving one puzzle, you can take a break somewhere before moving to the next stop.
If you like, you can even go back to your accommodation and continue the next day or over several days. The game is very flexible that way! Just note that once your 24-hour ticket expires, you'll have to pay for each train ride or buy another 24-hour pass—which you can easily do at any Tokyo Metro ticketing machine.
Whatever strategy you decide to take, "Tokyo Metro: The Underground Mysteries" is a huge hit, so be sure to get the tickets in advance before they sell out!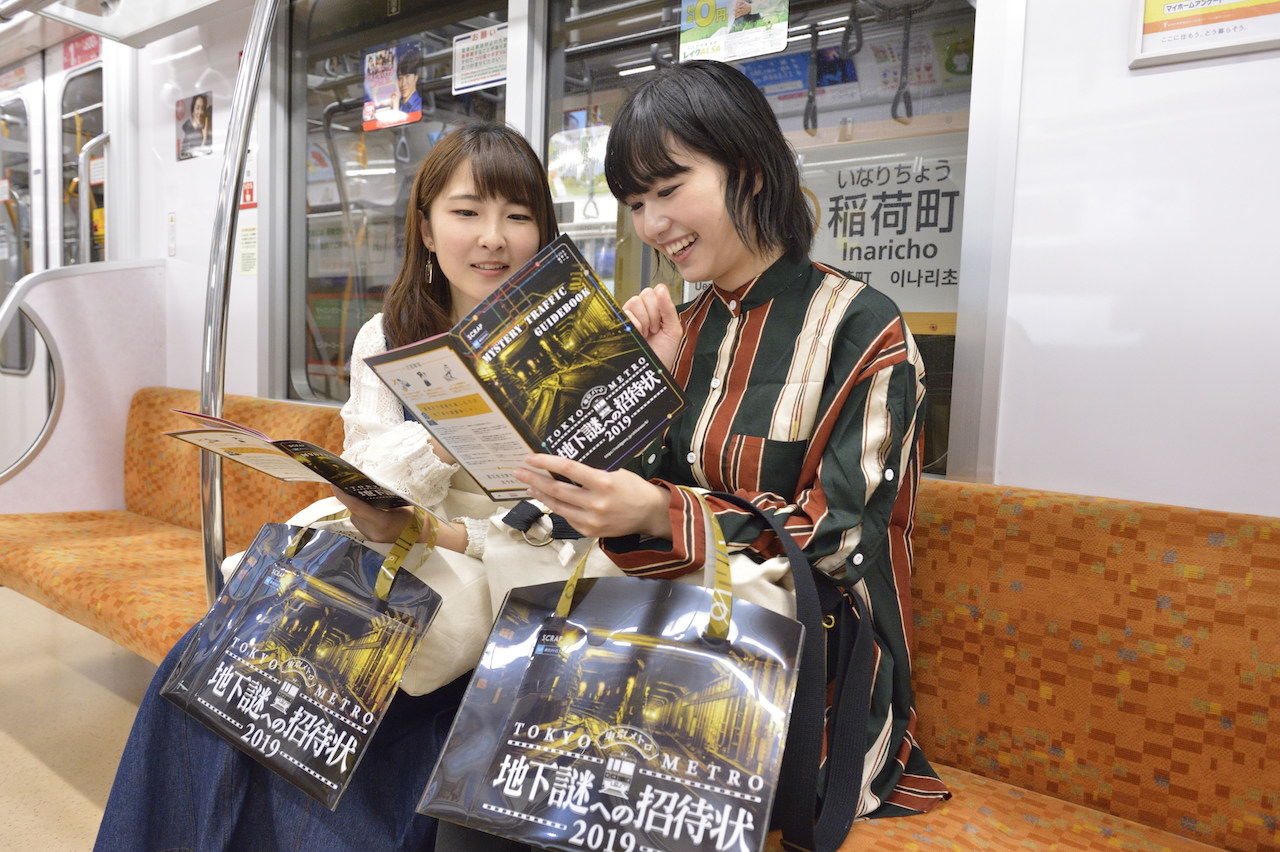 Important: To play the game, you will need a device such as a smartphone, tablet, or laptop with internet connection. After all, you'll have to access the official website to submit answers and to check for certain hints. If you're a visitor to Japan and wish to smoothly play the game while conveniently staying connected to the internet throughout your trip, Japan-Wireless rents out pocket WiFi with high-speed internet, unlimited data usage, great area coverage, and the best price guaranteed!
If you want to know more activities and things to do in Tokyo, check out these articles below, too!
▽ Related Articles ▽
▼ Editor's Picks ▼
---