PIXAR FEST: Disney & Pixar Theme Cafe in Japan 2020
Limited-Time PIXAR FEST Cafe to Open in Tokyo, Osaka and Nagoya in 2020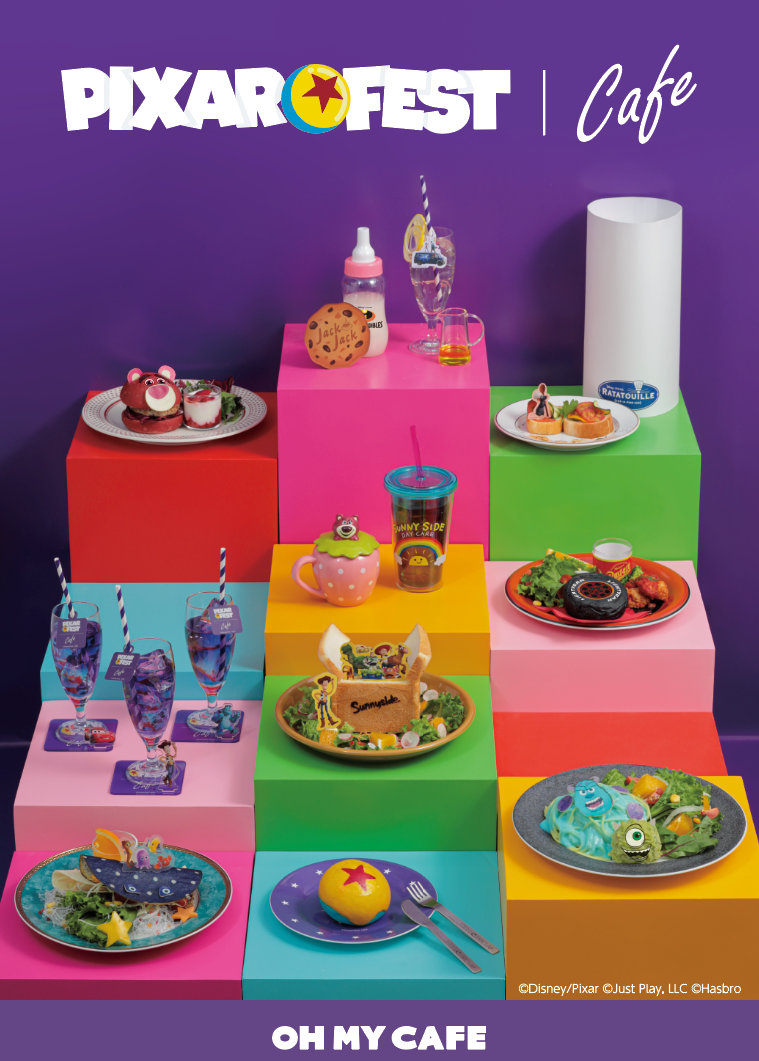 The limited-time character cafe, PIXAR FEST will be opening at 3 cities in Japan (Tokyo, Osaka and Nagoya) in 2020 summer! The cafe takes place at OH MY CAFE in each city, opening on 28 August 2020 in Tokyo and Osaka followed by Nagoya on 9 September 2020 until mid November.
This Disney & Pixar themed cafe will be offering special menu collaborating with popular movies such as Toy Story, Monsters, Inc., Finding Nemo and Cars. With the concept of "keep on smiling", the cafe delivers smiles and excitements to all Disney & Pixar fans from kids to adults.
So let's take a look at PIXAR FEST cafe's colourful and photo-worthy, exclusive food and drinks collaborated with adorable Disney and Pixar characters!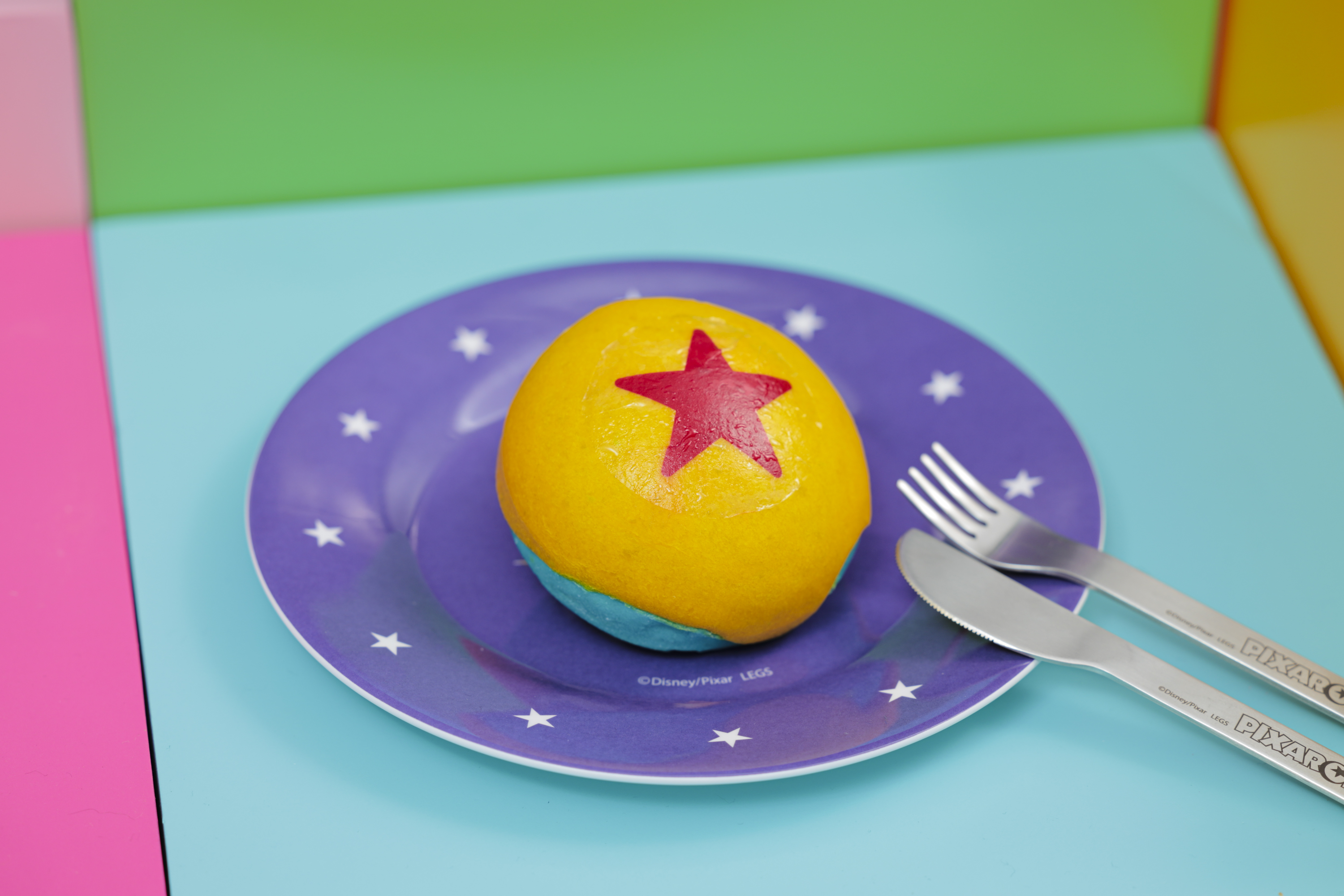 -Pixar Ball Original Bread: 790 yen/1,690 yen with plate

-Ratatouille Remy's 5 Star Restaurant Ratatouille: 1,190 yen with chef's hat
-Monsters, Inc. Sulley and Mike's Spaghetti Plate: 1,790 yen

-Finding Nemo Mr. Ray's Tortilla Sandwich: 1,590 yen
-Toy Story 3 Toy Box Cream Stew Bread: 2,390 yen

-Pixar Juicy Grape Soda: 590 yen/1,490 yen with coaster
-Toy Story 3 Straight Ice Tea: 490 yen/1,990 yen with tumbler
-The Incredibles Jack-Jack's Chocolate Chip Cookie Smoothie: 990 yen/1,590 yen with coaster
Besides the regular menu, there will be limited-time items available including Cars Lightening McQueen's KACHOW Lightening Hamburg Sandwich (1,890 yen) to celebrate the Light McQueen Day (5 September) and Onward Ian and Barley's Pink Sunset Blue Mallow Tea (1,090 yen) to commemorate the release of Disney & Pixar's latest movie, Onward (both from 28 August to 9 October).

The cafe also holds "Lotso Strawberry Fair" from 10 October to 24 November to liven up the 25th anniversary of Toy Story, featuring two special items: Toy Story Lotso's Strawberry Flavor Chicken Sandwich (1,990 yen) and Toy Story Lotso's Strawberry Drink. During the fair, guests who order Lotso's limited dishes and purchase over 1,000 yen for cafe limited merchandise will receive an original scented postcard randomly chosen from 2 designs.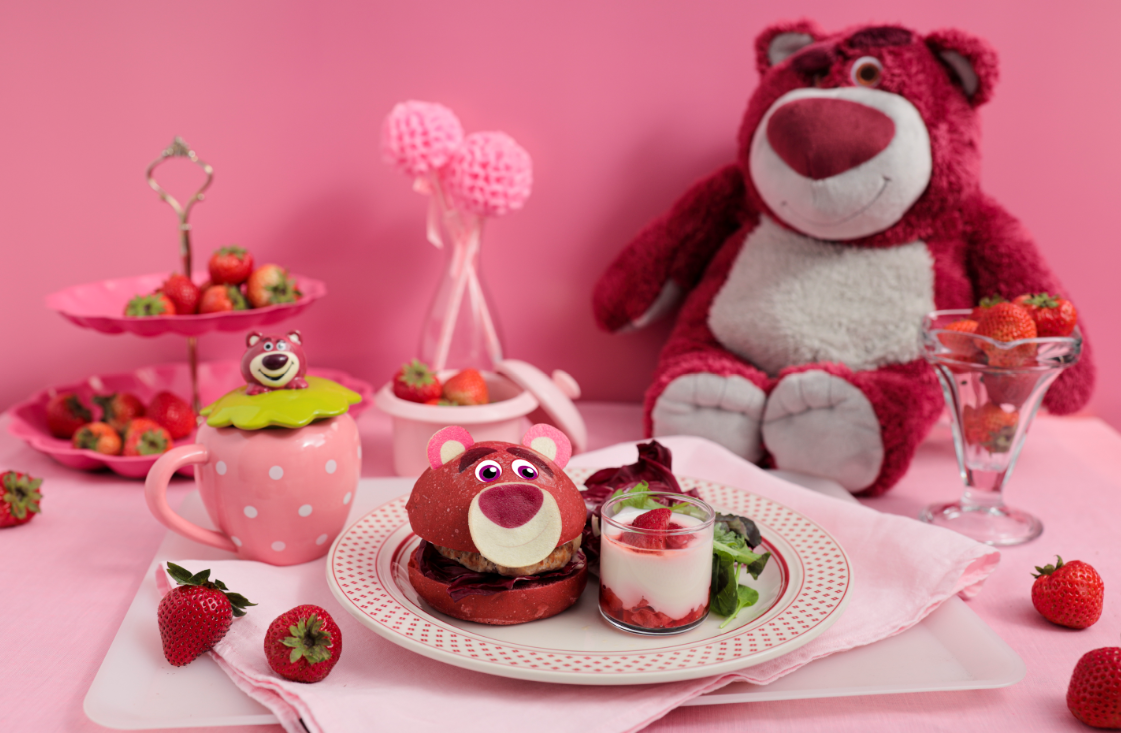 In addition, PIXAR FEST cafe offers original merchandise exclusively sold at the cafe store, including keyring, postcard, sticker, eco bag and towel with three different themes: PIXAR FEST Series, Vintage Series and Alien Series.
When you make an advance reservation (650 yen per person) and order from the menu, you will get a special gift, an original mask case chosen randomly from 12 different designs. Moreover, when you spend over 2,000 yen on cafe limited merchandise, you will receive an original sticker randomly chosen from 12 different designs (available while stocks last).
▶ Reservation (Official Website)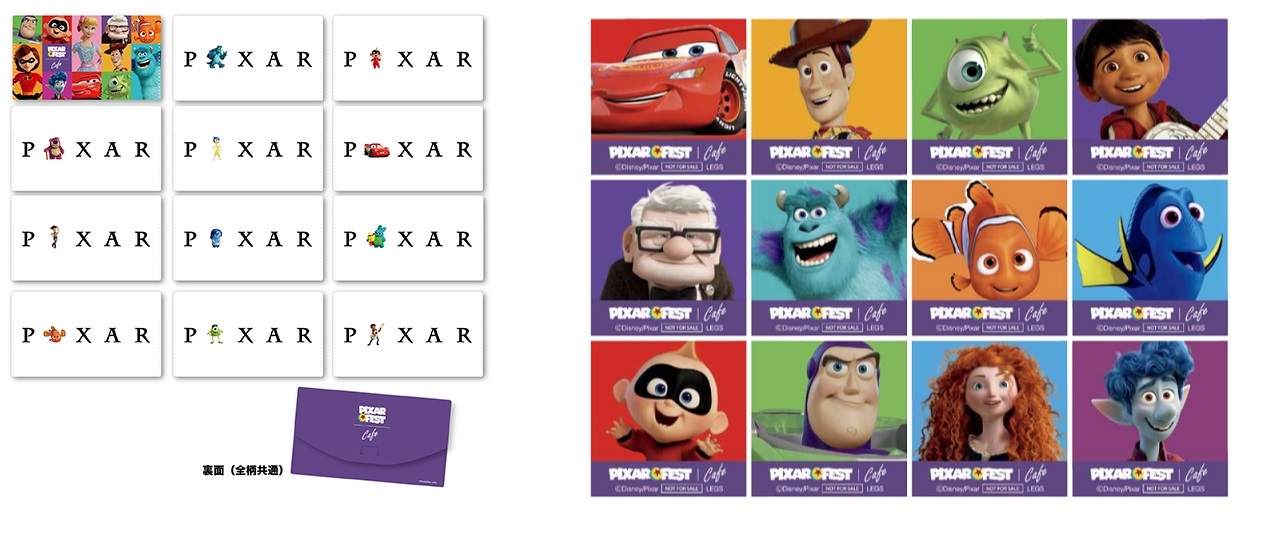 -PIXAR FEST OH MY CAFE
-Tokyo
Location : OH MY CAFE TOKYO (Tokyu Plaza Omotesando Harajuku 3F)
Map: http://bit.ly/2XQe99E
Date: 28 August to 15 November 2020
-Osaka
Location : kawara CAFE & DINING (Shinsaibashi Store)
Map: http://bit.ly/2LreA3T
Date: 28 August to 17 November 2020
-Nagoya
Location : kawara CAFE & KITCHEN (Nagoya PARCO Store)
Map: http://bit.ly/2GfRb0W
Date: 9 September to 24 November 2020
Thanks for reading! For more information about seasonal events in Japan, please check out these articles, too!
▽Related Articles▽
▼Editor's Picks▼
---