Japan Movie Guide: Best Japanese Movies to Watch
5 Best Japanese Movies of All Time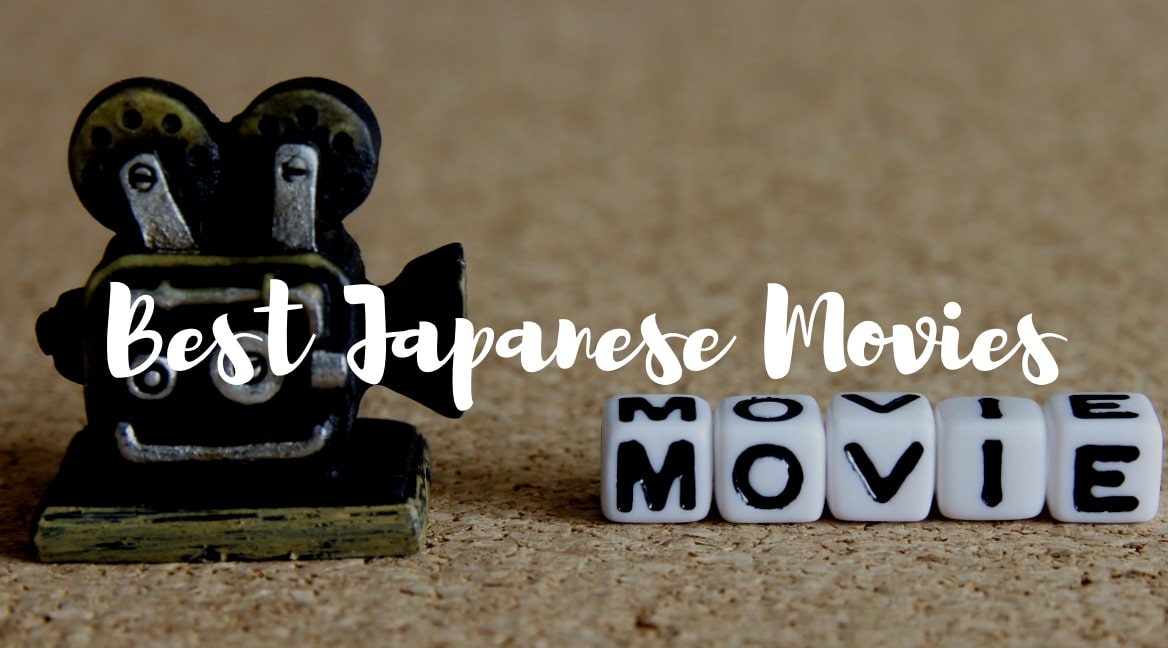 One of my hobbies before going to foreign countries is watching movies of the country. If you know the culture of the country, you can make your stay there more enjoyable and comfortable, and watching movies is one of the best way to know the culture in depth.
So if you are planning to visit Japan one day, I'd highly recommend you to watch some of Japanese movies. I personally love Japanese movies, and I have watched many of them in my life so far. Today, I will introduce you some Japanese movies to watch. It is difficult to choose only 5 movies, but this time I picked up some movies that you can learn about traditional Japanese culture. These movies are recommended for foreign visitors. Check out my Japan movie guide!
*Please note that this article contains affiliate links.
1. Always: Sunset on Third Street [ALWAYS 三丁目の夕日 ]
Always: Sunset on Third Street is really praised by Japanese people for showing a real life of Japanese Showa era. A schoolgirl arrives from province for beginning her first job in Tokyo. In Tokyo, She tries to overcome difficulties of the work, the feud with the family. This movie also shows a figure living with the surrounding people and a warm Japanese relationship of Showa era. I recommend you to watch the movie if you are interested in Japanese life in Showa era.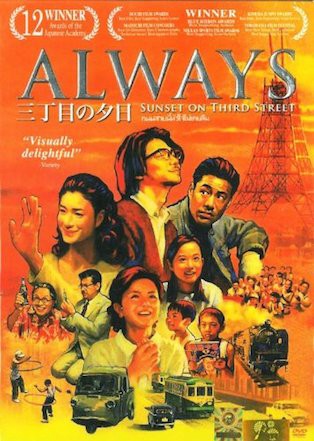 ▶︎Check out Always: Sunset on Third Street at Amazon
2. Seven Samurai [七人の侍]
Seven Samurai is directed by famous Japanese director, Akira Kurosawa. This movie is very famous in Japan and abroad. The story takes place in 1586 during the Sengoku Period of Japanese history. Farmers hire seven samurai for combating bandits who steal their crops of village. Seven samurai fight with a group of warriors, overcoming conflict due to identity. Since the movie has released, this movie has inspired many directors in the world. If you are interested in Samurai, old life of Japan, this is good to watch.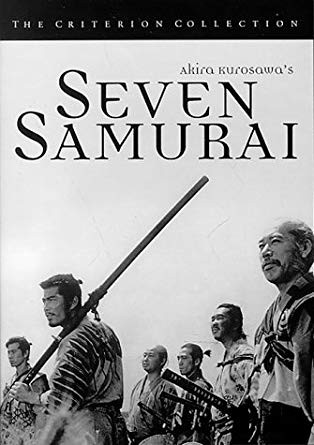 ▶︎Watch Seven Samurai on Amazon
3. Departures [おくりびと]
Departures is a 2008 Japanese drama film which shows a life of traditional Japanese ritual mortician. A young man who begins to work as a nōkanshi (ritual mortician) is stared at with prejudiced eyes from his around people, such as his wife. Because people have strong sense of resistance to the job which deal with death. Working as a ritual mortician, He learn the importance of interpersonal connections through the work.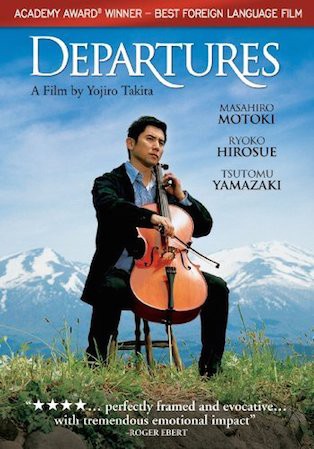 4. Her Love Boils Bathwater [湯を沸かすほどの熱い愛]
Her Love Boils Bathwater is a 2016 Japanese drama film. After Futaba (mother) is told that she has cancer and the doctor gave her few months to live. She decided to reunite with her estranged husband and bond with their daughter and get the family business "Sento( traditional japanese spa)" restarted. You will see not only how strong mother can be for her family, but also a bond of modern Japanese family from this movie.
▶︎Check out Her Love Boils Bathwater at Amazon
5. MaikoHaaaan!!![舞妓Haaaan!!!]
MaikoHaaaan!!! is a typical Japanese comedy movie that was screened in New York and San Francisco. Do you know Maiko-san? Their jobs consist of performing songs, dances, and playing traditional Japanese instruments for visitors. It is a story of a man who admired seeing Maiko-san in Kyoto. If you are going to Kyoto and want to know about Maiko-san, I recommend you to watch this movie. You will see the special world of Maiko-san.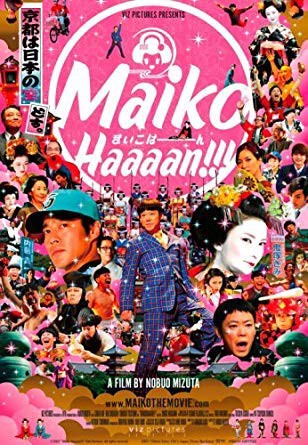 Thank you for reading. I hope these movies will make your trip even better!
For more information about Japanese culture and entertainments, here are some more articles for you to check out 🙂
▽Related Articles▽
▼Editor's Picks▼
---