What is Closed in Tokyo now
Many places closures are because of the Covid-19's outbreak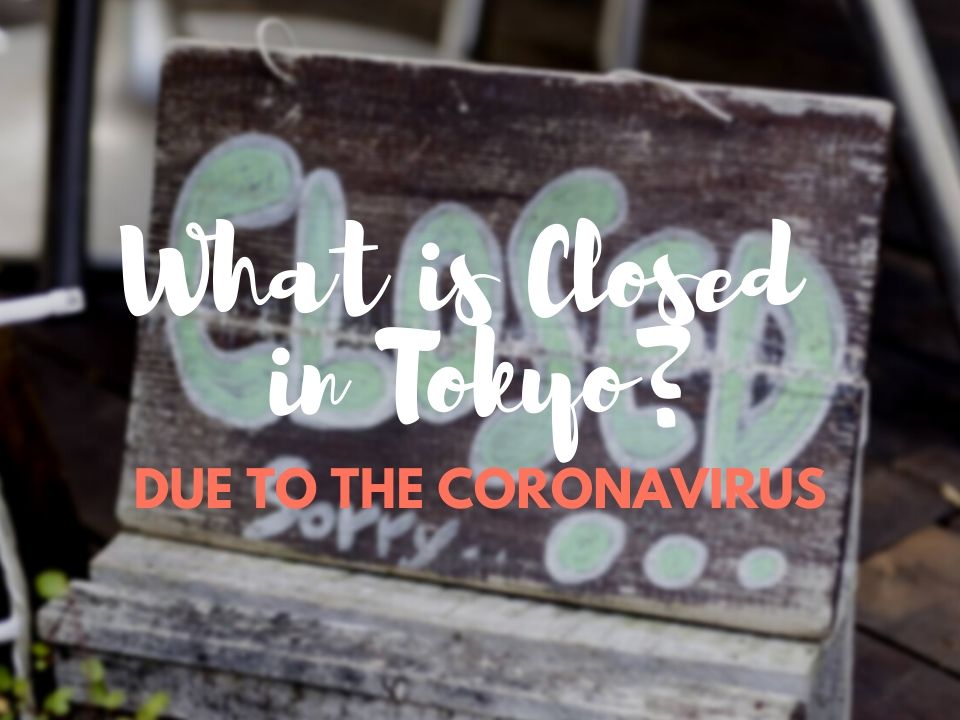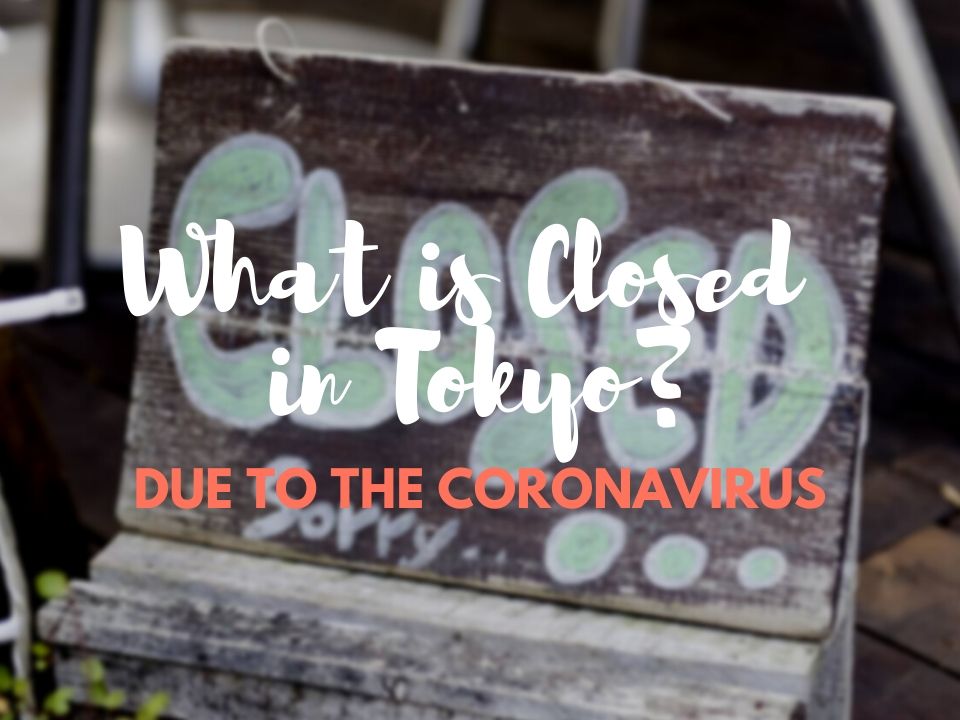 Latest News: Many tourist sites below are now open though some of them accept the limited visitors with a temporary restriction. Please check each website to know more details if you plan to go there.
Tokyo has been visited by numerous people from all over the world in 2020, but the capital of Japan has a problem as well as other countries and regions around the globe. Since the coronavirus, which is also known as COVID-19, was confirmed in China in the end of the last year, it has spread extensively to not only Asian counties but also the United States and Europe.
It has been already announced that some popular tourist sites in Tokyo are closed temporarily to prevent the coronavirus from spreading. Events like concerts and sports games are postponed or called off in Tokyo and all over the country.
▽Check the latest travel advisory for traveling to Japan▽
This Tokyo closure guide introduces the list of the places in Tokyo that are closed temporarily due to Covid-19. Check also how to get a full refund if you have a purchased ticket for the attraction. For you to enjoy traveling in Tokyo without the closed places, other things to do in Tokyo are introduced in this article.
As one of the things you can do for prevention of the coronavirus, it is recommended to wear a surgical mask. However, surgical masks are being sold out at many stores in Tokyo now. Check if they have any stock of surgical masks before you pass these locations below.
▶︎Where to Buy Surgical Masks in Japan to Prevent the Novel Coronavirus
[ez-toc]
What is Closed in Tokyo due to the Coronavirus?
Ghibli Museum
Status: Now Open
Ghibli Museum announces its temporary closure accordance to the Tokyo Metropolitan Government's decision. It is closed from 25th February, 2020, and a full refund is offered to those who have a reserved ticket for the closed season. For more details about the refund, check the website of Ghibli Museum.
Roppongi Hills Mori Tower
Status: Now Open
Located in Roppongi, one of the busiest nightlife areas, Roppongi Hills offers many possibilities, including a viewpoint from which you can see the beautiful Tokyo tower with the city in the background. Roppongi Hills Mori Tower including Mori Arts Center Gallery, Mori Art Museum and Tokyo City View and Sky Deck is closed from 29th February until further notice.
Sanrio Puroland
Status: Now Open
The indoor theme park Sanrio Puroland is closed from 22nd February to prevent the coronavirus (Covid-19) from spreading in Japan and overseas. For the details including how to get a refund, please check its website.
Robot Restaurant
Closed: 27th March until further notice
One of Tokyo's most popular tourist attractions among foreign visitors, Robot Restaurant us temporarily closed from late March. (Official Website https://shinjuku-robot.com)
Tokyo Metropolitan Government Buildings
Status: Now Open
Tokyo Metropolitan Government Buildings, which is popular for its observation deck among tourists, decides to close the observatory from 27th February, 2020 so far. The closure term may be extended depending on the situation.
Kabukiza Theater
Status: Now Open
National Theatre, National Engei Hall, National Noh Theatre, and National Bunraku Theatre
Status: Now Open
Japan Arts Council decides to close these four places in Tokyo from 28th February, 2020: National Theatre, National Engei Hall, National Noh Theatre, and National Bunraku Theatre to to reduce infectious risk of the coronavirus.
Tokyo Disneyland and Tokyo DisneySea
Status: Now Open
Tokyo Disney Resort decides to re-open Tokyo Disneyland and Tokyo DisneySea from 1st July, 2020.
Yayoi Kusama Museum
Status: Now Open
Yebisu Beer Museum
Status: Now Open
More Closures in Japan
For more information about the places in Japan that are closed due to coronavirus including Osaka and Kyoto, please check out this article.
What to Do in Tokyo except above
Check out what's open in Tokyo and the rest of Japan during the coronavirus shutdowns:
Enjoying inside your room
There are many attractive contents in Japan from anime and manga to light novels and idols. The risk of the Covid-19 infection is reduced if you stay indoor without meeting others. Don't forget to get the best pocket WiFi affordably.
▶ Best Japanese Contents to Enjoy at Home
Finding the tours and activities available now
There are some tours and activities in Tokyo that are still offered to you by avoiding the crowd. Lots of popular tourist sites are closed due to the coronavirus pandemic, however, you can experience other things to do in Tokyo now. Find your favorite tour and activity right now here!
Escaping to the nature
The metropolitan Tokyo has no shortage of nature spots, which are less known by foreign tourists. To avoid being infected with the coronavirus, it is important to stay away from other people. The vast place with rich nature like parks and gardens are recommended to visit in Tokyo.
Staying at gorgeous rooms at Ryokan
If you stay inside, let's choose the gorgeous hotels with a view or Japanese style Ryokan in Tokyo. Some of them offer not only cool rooms and food but also extra attractions like Onsen and spa.
Find more ideas about things to do in Japan during the Coronavirus outbreak
Traveling in Tokyo with precaution
There are things you can do to reduce the infection rick as much as possible including washing your hands well and wearing a surgical mask. Learn about the coronavirus properly and do what you can do.
---