2021 Best Events in Tokyo
Must-Visit Upcoming Events in Tokyo 2021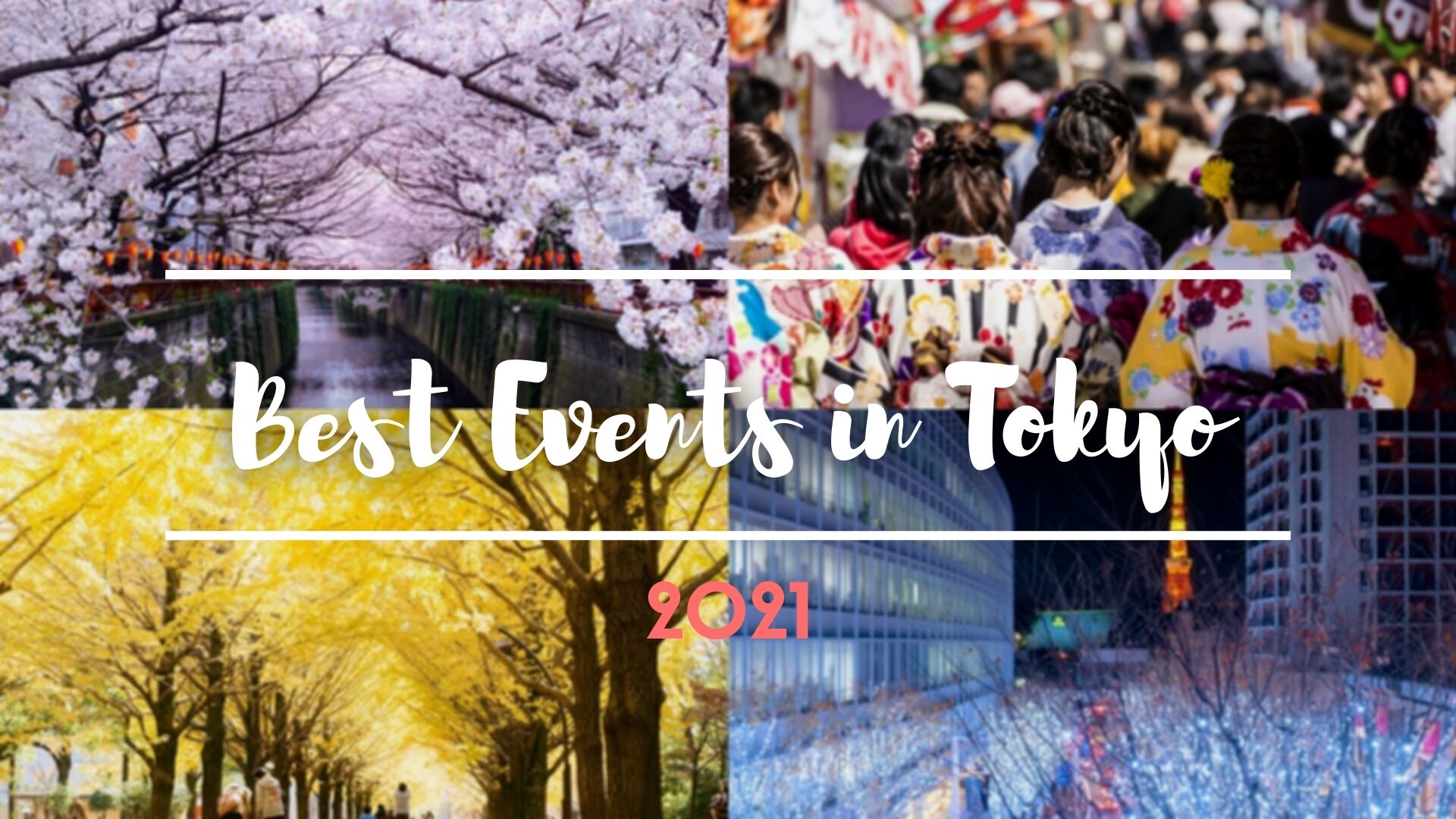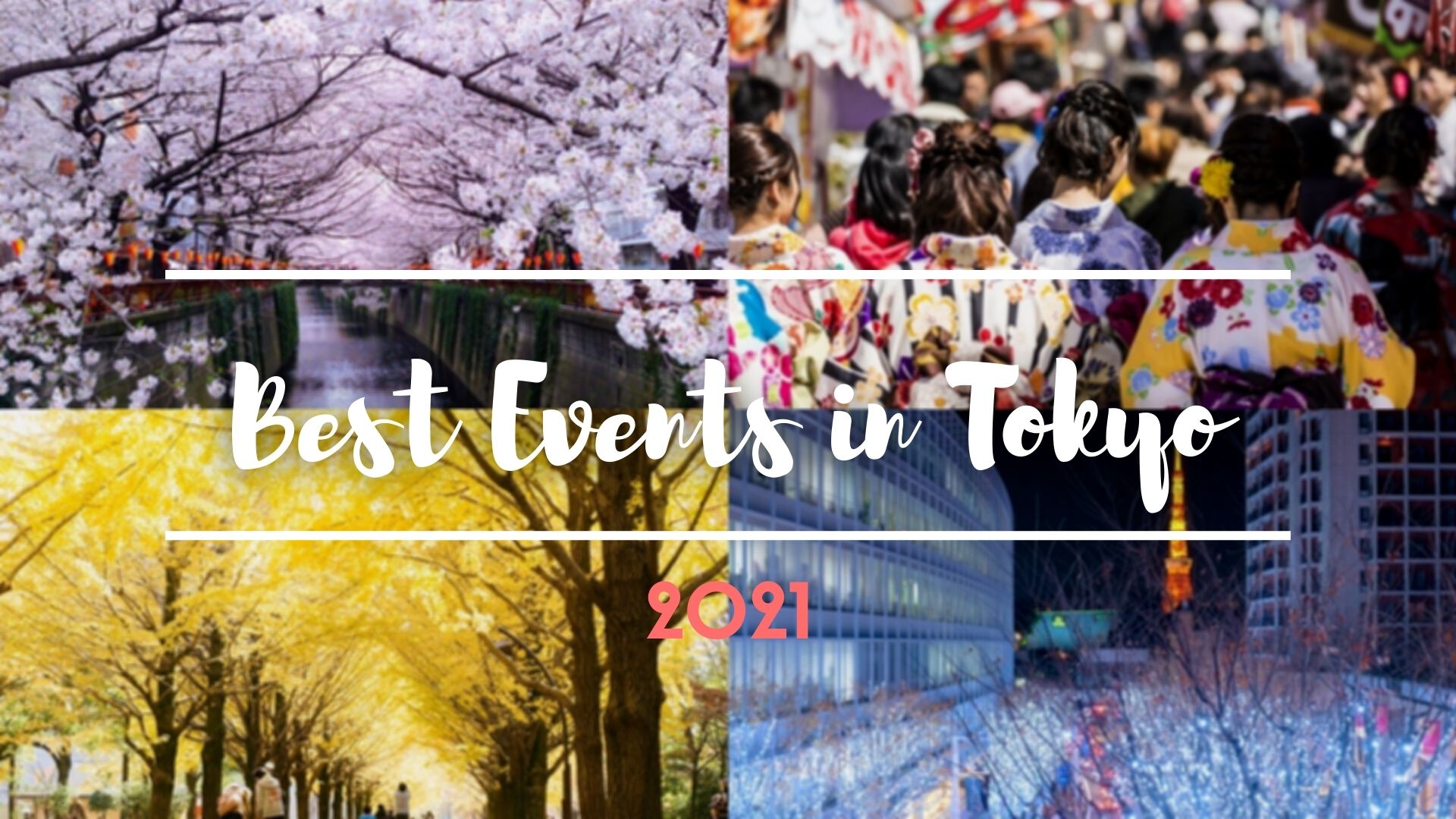 Numbers of exciting, fun and unique events are held in Tokyo through the year including summer festivals, cherry blossom events, food events, illuminations, special exhibitions and more. If you are planning to visit Tokyo, I'd highly recommend you to check the event schedule in advance so you won't miss the chance to join special events that are only available for the limited time of the year.
In this article, I'm going to share the list of the most anticipated upcoming events and festivals in Tokyo in 2021! From seasonal festivals to Tokyo Olympics and Paralympics 2021, let's check out the best events in Tokyo this year! (NOTE: Information will be added/updated from time to time through the year)
IMPORTANT NOTICE:
Some of listed events in Tokyo in 2021 are cancelled or postponed due to COVID-19. Please check official websites before visiting.
-Taiwan Festival
Date: 17 to 20 June 2021
Official Website: https://taiwanfes.org/
-Zootopia Cafe
Date: 23 April to 27 June 2021
-My Hero Academia Exhibition DRAWING SMASH
Date: 23 April to 27 June 2021
Official Website: https://heroaca-ex.com/english/
-Maxell Aqua Park Shinagawa: NAKED FLOWER AQUARIUM
Date: 24 April to 27 June 2-21
-Bunkyo Hydrangea Festival <<CANCELLED>>
Date: mid June
-KINGDOM Exhibition The Road of SHIN
Date: 12 June to 25 July 2021
Official Website: https://kingdom-exhibit.com/
-Disney Princess Exhibition WHAT IS LOVE?
Date: 23 June to 29 July 2021
-Summer Festivals
Date: July to September
-Animation Jujutsu Kaisen Exhibition
Date: 2 July to 5 September 2021
-DC Exhibition
Date: 25 June to 5 September 2021
-Tokyo 2021 Olympics and Paralympics
Date: 23 July to 9 August/24 August to 5 September 2021
-Supersonic
Date: 18 and 19 September 2021
-Detective Conan Cafe
Date: March to September
-KAWS TOKYO FIRST
Date: 16 July to 11 October 2021
Official Website: http://www.kaws-tokyo-first.jp/
-Matcha Buffet
Date: May to October
-Banksy Exhibition
Date: 21 August to 5 December 2021
-60th Anniversary Sanrio Exhibition The Beginning of Kawaii 2021
Date: 17 September 2021 to 10 January 2022
-Harry Potter: A History of Magic
Date: 18 December 2021 to 27 March 2022
*Please note that schedule and information of the events may be changed without notice.
If you are planning to visit Tokyo in 2021, you should definitely join a seasonal event that could make your trip more special and memorable! For more info about the latest trends and hottest things to do in Tokyo, please check out these articles, too!
▽Related Articles▽
▼Editor's Picks▼
【Past Events】
-Sumo Grand Tournament Tokyo Basho (Date: 10 to 24 January 2021)
–Winnie the Pooh Cafe (Date: until 31 January 2021)
-Winter Illuminations (Date: until February)
-Ice Skating Rinks (Date: until February)
-Sailor Moon Cafe -Eternal- (Date: until late February)
-Bunkyo Plum Festival (Date: early February to early March)
-Rurouni Kenshin 25th Anniversary Exhibition (Date: 22 January to 7 March 2021)
-Anime Japan 2021 (Date: 27 to 30 March 2021)
-Demon Slayer: Kimetsu no Yaiba x Namjatown ~Peaceful Days with Cats~ (Date: 5 February to 4 April 2021)
-Flower Parent and Child Cafe (Date: 5 March to 4 April 2021)
-BT21 Cafe (Date: 4 March to 11 April 2021)
-Alice in Wonderland Cafe (Date: February to 18 April 2021)
-teamLab Borderless Spring Exhibition (Date: 1 March to April)
-Cherry Blossoms (Date: mid March to early April)
-Animage and Studio Ghibli Exhibition (Date: 15 April to 5 May 2021)
-Kameido Tenjin Shrine Wisteria Festival (Date: 17 April to 5 May 2021)
-Tom and Jerry Cafe (Date: 4 March to 9 May 2021)
-Golden Week (Date: late April to early May)
-Bunkyo Azalea Festival (Date: early April to early May)
-Sanja Matsuri (Date: 14 to 16 May 2021)
-Evangelion Tokyo Skytree Project (Date: until 31 May 2021)
-Ghibli Museum Exhibition: Sketch, Flash, Spark!-From the Ghibli Forest Sketchbook (Date: until May 2021)
-Strawberry Buffets (Date: until May 2021)
– ANA InterContinental Tokyo Strawberry Sensation 2021 (Date: until 30 May 2021)
---