Best Time to See Cherry Blossoms in Japan
Japan Cherry Blossom Season: Best and Worst Time to Visit Japan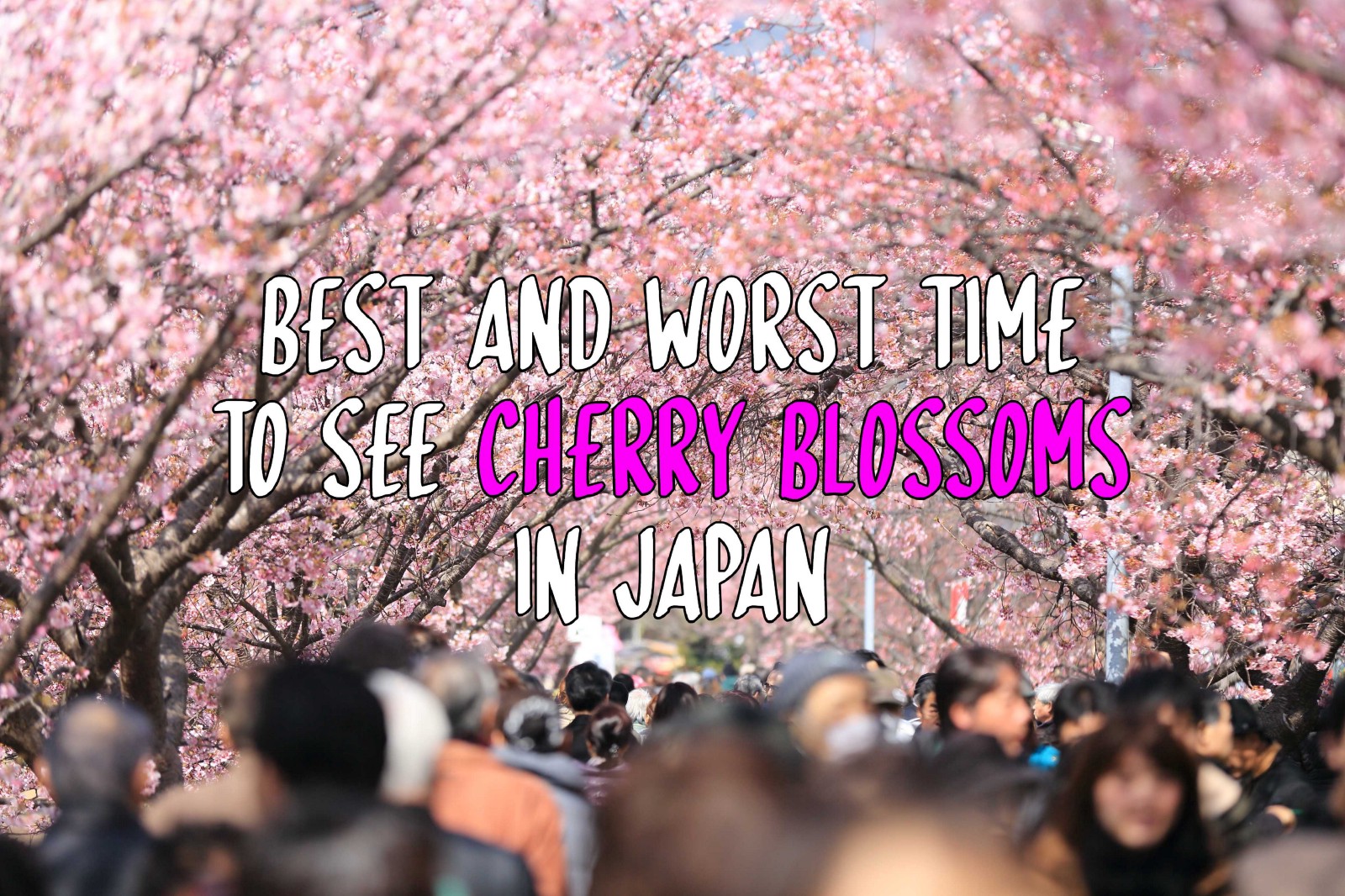 When is the Best Time to See Cherry Blossoms in Japan?
Are you making a plan to travel Japan in spring for cherry blossoms? Since you come all the way to Japan, let's see beautiful cherry blossoms in full bloom.
In spring, foreign tourists visit Japan the most in four seasons, and their prime purposes are viewing cherry blossoms (sakura).
So when is the best time to see cherry blossoms in full bloom in Japan this year? Do you think you can see cherry blossoms anytime in March or April during Japanese spring?
You are a little wrong!! cherry blossoms is in full bloom in very limited time like a few weeks. So, you cannot see cherry blossoms in the best condition for the throughout the month of March and April.
It's difficult to accurately predict the best time to see cherry blossoms since it depends on weather conditions around spring of the year.
However, you can make a certain level of prediction based on when cherry blossoms flourished in past years. You can easily say it's no way to visit Tokyo or Kyoto for cherry blossoms in January, February and the first half of March. May is too late of course.
This is the past seasons of cherry blossoms in 2 most popular cities for seeing cherry blossoms Tokyo and Kyoto:
Tokyo
2019: Start 21st March/Full 27th March
2018: Start 26th March/Full 3rd April
2017: Start 17th March/Full 24th March
2016: Start 21st March/Full 2nd April
Kyoto
2019: Start 27th March/Full 6th April
2018: Start 28th March/Full 5th April
2017: Start 22nd March/Full 28th March
2016: Start 31st March/Full 7th April
The best time in Tokyo and Kyoto should be the mid-late March and the early April. If you have enough time to stay, it's recommended to stay for around 10–14 days to be sure of catching the cherry blossoms at their peak. 20th to 31st March will be the best time and, mid-April will be difficult to see beautiful sakura in Tokyo.
▽How about enjoying cherry blossoms on the cruise in Tokyo??▽
In spring from February to early March and after late April, that is the worst time (not even close) to see cherry blossoms in Tokyo and Kyoto.
There are exceptional areas in Japan: cherry blossoms start to bloom in January in the warm areas like Okinawa and in the end of April and May in the cold regions like Hokkaido.
Kawazu Sakura in Kawazu city, Izu Peninsula, Shizuoka prefecture is also the earlier type of cherry blossom trees which starts blooming in early February and has long-lasting blooming period for about 1 month.
I believe the best place to see cherry blossoms is Tokyo or Kyoto especially for first times.
You can only say it's safe to make a cherry blossoms trip to Tokyo and Kyoto between late March and early April until the official forecast is released.
I will update cherry blossoms information as soon as the latest official blooming information is shared. If you want to keep updating Japan's spring information, please like and follow our Facebook page: https://www.facebook.com/japanwirelesstokyo
▽Check more detailed cherry blossom forecast all over Japan!▽
Did you understand when is the best time to see cherry blossoms in Japan? Now, you wonder where to visit for the best place to view cherry blossoms in Japan, don't you? Here are perfect information about cherry blossoms viewing spots!!
▽Related Articles▽
▼Editor's Picks▼
---