Japan after Coronavirus: How will COVID-19 Change the Way We Travel
What will happen in the tourism in Japan after coronavirus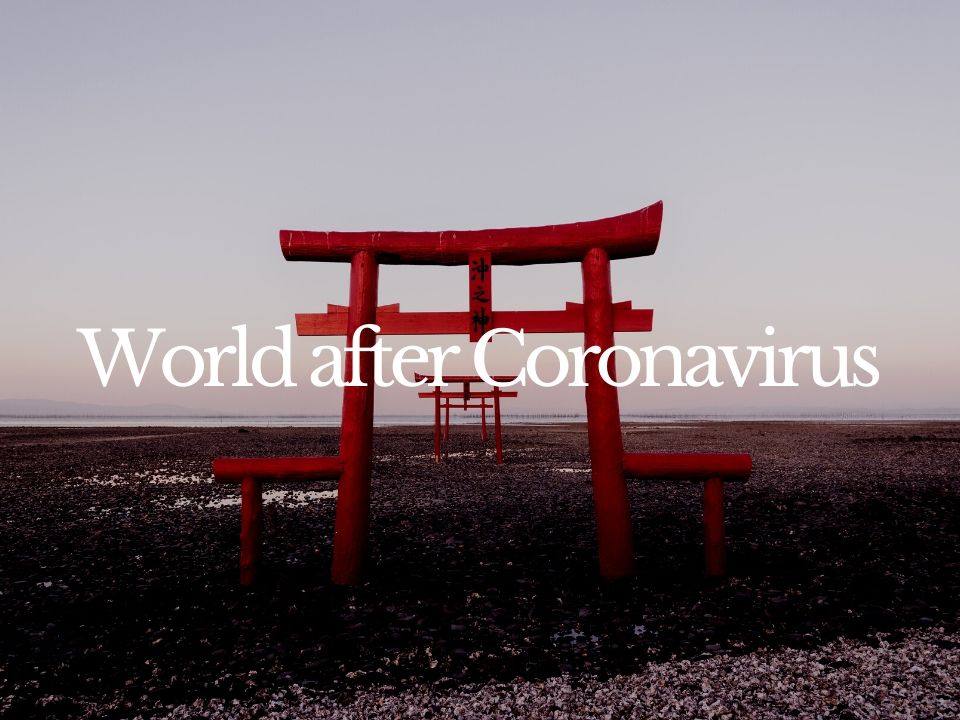 Who in the world could have imagined the current situation of the world, where the pandemic disease makes people stay home and business stopped all over the world last year? A large number of people have been infected with the novel coronavirus names COVID-19 around the globe. In Japan, a state of emergency has been declared and it has been decided to extend until the end of May (For more details about the latest situation in Japan, read this: Coronavirus: Is it Safe to Travel in Japan?).
Tourism and many other (almost all) industries have been affected since the outbreak of COVID-19, and people now have to change the way they live wherever they live, especially in highly populated cities.
Is this situation with the coronavirus temporary?
Then, what should we do for improving out lives in the world with the coronavirus? Lots of doctors and experts discuss about the world with/after coronavirus including when a vaccine against COVID-19 will be prepared and we can get back to the peaceful life.
I hope that COVID-19 is eradicated and the world makes a recovery as soon as possible, of course. Traveling abroad, dining at a gorgeous restaurant, hang out with friends… They are all I wan to do right after getting back to the normal life.
However, it is quite difficult to clear if the current situation is temporary or not since another new disease may be confirmed in the future though COVID-19 settles down.
We should recognize that the world is changing in both negative and positive ways, anyway. There are many things we cannot do under this situation, but some things are improved due to the coronavirus in fact.
How will the way we travel change?
As far as I'm concerned, the topic of travel should be discussed here since I have delivered information about travels and Japanese cultures. First of all, will the coronavirus change the way we travel? My answer is Yes. How to travel will be changed about a certain part at least .
For example, it will have a large impact on how far in advance they start planning their vacations. Further they took a trip, longer they took for planning to travel abroad like for 3 months or more, but we are leaning that it is impossible to predict what will happen far in the future. A new type of travel insurance may be created for the case of emergency. In is not impossible for a new way to travel to become mainstream in the future such as virtual tours with VR technology.
On the other hand, people will never lose their passion for traveling in the future. They will come back to tourism again as long as a crisis does not occur.
Japan after coronavirus
Speaking of my country Japan, the island country has got more and more popular among international tourists as a travel destination especially for the recent years. It is partly because Tokyo Olympic Games is drawing though it has been postponed to 2021. It is not the most-visited country by international travelers especially outside Asia, however, it will be a center of worldwide travel trends. There are quite a few hidden gems all over Japan in addition to popular tourist sites in major areas such as Tokyo, Kyoto and Osaka.
Under the situation of emergency, Japan can provide foreign people with various unique contents including history, traditions, pop cultures, etc. For instance, anime is being watched by countless people though the video streaming platforms like Netflix and Hulu. There are more things you can easily enjoy at home: anime, manga, novels, light novels, games, etc. You can enjoy them much deeper by leaning Japanese a little. They all are worth spending time, which is why I and Japan Web Magazine are still introducing the things to do at home as well as tourist information
In conclusion, the way we travel will be influenced to no small extent by COVID-19 as the whole world is changing. However, people will keep their passion for traveling while they may enjoy traveling in a variety of manners.
And, I never finish this discussion with only my opinion. Now, questionnaires about the current situation of COVID-19 and foresight into the world after coronavirus are implemented by our media Japan Web Magazine. Many our partners help us to know what they are thinking. The travel media and influencers kindly and openly answered to the questionnaire. We would like to share their thoughts and visions with those who run an business or love travels or all people who are feeling anxiety about the current situation and the unpredictable future.
We welcome anyone who cooperates with us in the questionnaire, and kindly make answers from here.
Covid-19 Era Interview
---
The tough situation will be continued just a bit more, but I strongly believe we can overcome this in the ling run.
▽Check the contents you can enjoy at home!▽
▽Travel information for your vacation in the future!▽
▽Enjoy shopping Japanese products online!▽
---