Covid-19 Era Interview: Japan Web Magazine X GetYourGuide
What Can You Do after the Coronavirus with GetYourGuide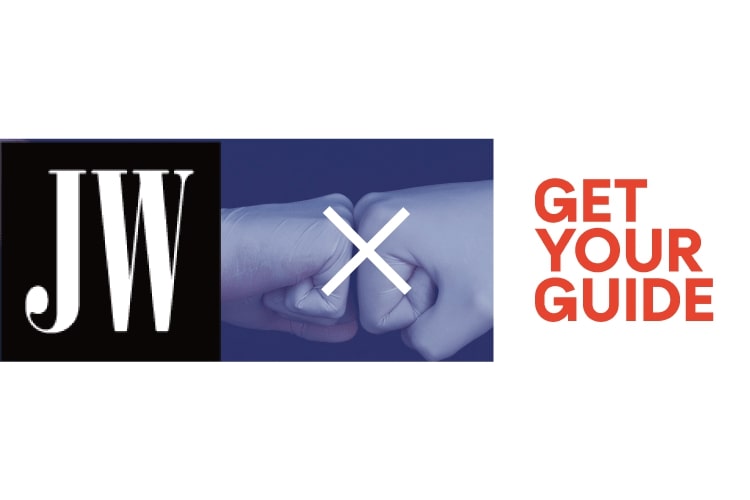 The current situation with the Coronavirus is forcing people to stay at home for a prolonged period of time all around the world. We think it is an opportunity to be closer to each other, since we are all humans having the same fears and worries so we would like to share everyone's experiences and concerns. As content creators and people capable of reaching many people, we think it would be interesting to see bloggers and influencers from around the world come together and discuss the current situation.
We have prepared a questionnaire to know the situation and the opinion of other blogs and influencers. We would be very happy if you could answer that questionnaire. You can share it on your blogs and websites too and reach more people to get the opinion of as many people as possible.
Click here to answer the questionnaire
Today we want to share with you the opinion of our partner GetYourGuide.
*Please note that this article contains affiliate links.
What is GetYourGuide?
GetYourGuide is a travel support platform, founded in 2009. With the concept "Opening the world to everyone", GetYourGuide helps travelers all over the world to make an unforgettable memory offering a variety of services including arranging tickets and booking activities in popular tourist cities around the glove.
Here are their answers to the questionnaire about the situation of COVID-19.
1- Name of website/service
GetYourGuide (https://www.getyourguide.com/)
2- Your location (country)
We operate worldwide giving travelers access to incredible experiences: we offer more than 50,000 activities available in over 150 countries. We have 17 offices around the world, our HQ is based in Berlin, Germany.
3- What is your country's current situation?
For up to date information about each location I would recommend checking a reliable source of news.
Have a look at our last updates about COVID-19 in our blog dedicated to our suppliers here.
4- How's your surrounding environment right now?
All businesses are encouraged to work from home and GetYourGuide is no exception. Our business and team is quite agile, therefore we have adapted quite well to the new circumstances.GetYourGuide is focused on being here for its staff, and navigating this period together as a team.
5- How's this situation affected your work? (media management, etc.)
We are trying to focus on the future, as well as support all our stakeholders during the current situation. In terms of the partnership team we are communicating more frequently with partners via webinars as well as emails. We are also providing as much assistance as we can to our partners.
6- How do you see your work change from now on?
At this time, we are working on our tech, our infrastructure and we will improve the quality and diversity of the experiences customers can book with us. We make sure we have everything in place for when travel picks up again. We are confident that travelers' appetite to explore the world will come back stronger than ever
7- What kind of content do you want to provide during this situation?
For our partnership program we are doing weekly webinars about varied content to help our current and potential partners. Our last webinar covered content creation, SEO, understanding audiences, updates about our partner program and questions.
You can find out more about it here:
8- Is there anything you can do in this situation being in your position as an influencer?
The only thing we can do is to help all our stakeholders navigate the current situation. For customers you can find out current policies here.
We have also created a new web magazine for our suppliers where we support them and add relevant information for the sector.
We are also constantly hearing to our suppliers and adapting our policies accordingly.
You can also read more about our approach and support in the latest interview of our COO Tao Tao.
For our partners, as expressed before, we are trying to be a source of information and encouraging them to better position their business for the inevitable market upturn.
9- How are you communicating with friends and family during this situation?
I use mostly mobile messaging for family communication. Now for company wide communication we use emails, instant messaging (slack) and video conferencing (Zoom).
10- How are you spending your time at home?
We regularly create after-work hours team events to help with bonding and feeling connected.
11- What is the first thing you want to do after this situation calms down?
Perhaps look into outdoor activities, or re-discover Berlin through a local small group tour.
12- A message to the world
COVID-19 is first and foremost a human tragedy, but for us and for our suppliers and partners it's an opportunity to learn, adapt and lead the industry. As difficult as it may seem to see beyond the present situation, that this will eventually subside, as all crises do. The travel industry has been here before, and we've always bounced back. This time will be no different, and we will be more resilient as a result.
---
For more information about things you can enjoy at home, check these articles below, too.
▽Related Articles▽
▼Editor's Picks▼
---