Covid-19 Era Interview: Japan Web Magazine X Master of Japanese Cuisine Academy
What Can You Do after the Coronavirus with Master of Japanese Cuisine Academy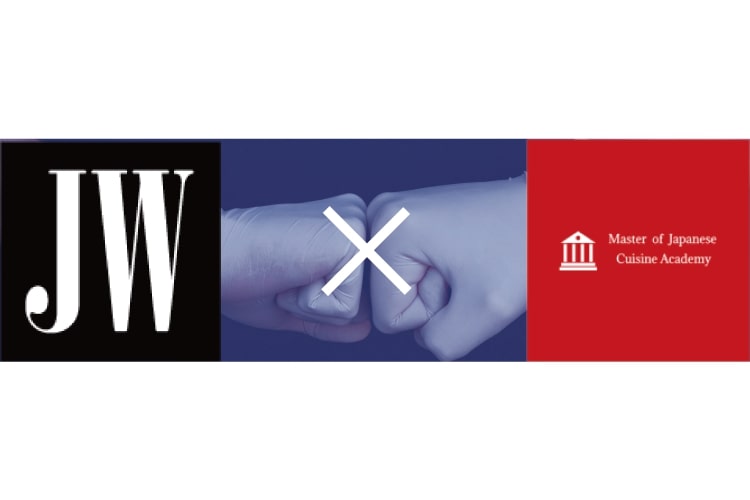 The current situation with the Coronavirus is forcing people to stay at home for a prolonged period of time all around the world. We think it is an opportunity to be closer to each other, since we are all humans having the same fears and worries so we would like to share everyone's experiences and concerns. As content creators and people capable of reaching many people, we think it would be interesting to see bloggers and influencers from around the world come together and discuss the current situation.
We have prepared a questionnaire to know the situation and the opinion of other blogs and influencers. We would be very happy if you could answer that questionnaire. You can share it on your blogs and websites too and reach more people to get the opinion of as many people as possible!
Click here to answer the questionnaire
Today we want to share with you the opinion of our partner Master of Japanese Cuisine Academy.
What is Master of Japanese Cuisine Academy?
Before seeing answers for the questionnaire, let me introduce about Master of Japanese Cuisine Academy.
Master of Japanese Cuisine Academy is an online course for food professionals and passionate hobby cooks. As the number of travelers going to Japan is increasing, the popularity or needs for Japanese food is also increasing today. However, Japanese culinary programs for professional-level are very limited outside of Japan.
At Master of Japanese Cuisine Academy online courses, students can learn not only from great how-to videos teaching step by step, but also from extremely useful feedbacks which are given from Japanese food professionals by sending photos and videos of their cooking.
If you are passionate in cooking Japanese food or you are working for a Japanese restaurant, this is a must-see program.
Please check their website: Master of Japanese Cuisine Academy
Well, let's get started to see their answers.
1.Name of website/service
Master of Japanese Cuisine Academy (https://www.master-jpcuisine.com/)
2. Your location (country)
Germany (but our service is available world-wide)
3. What is your country's current situation?
From Apr 27, the lockdown was loosened and the shops started re-opening although the restaurants and bars are still allowed to open only for take-away and delivery services.
4. How's your surrounding environment right now?
Although the lockdown is eased, people stay careful, wear masks, and avoid crowded places and meeting people in a closed space.
5. How's this situation affected your work? (media management, etc.)
As more people stay at home, more people visit our online academy and sign up for our online programs of Japanese cuisine.
6. How do you see your work change from now on?
I think it is a tail-wind for our online culinary academy because more people now understand the usefulness of online programs.
7. What kind of content do you want to provide during this situation?
Learn healthy Japanese cuisine directly from master chefs
8. Is there anything you can do in this situation being in your position as an influencer?
Through 30-day free trial for all contents, I would like to offer more people an opportunity to learn something healthy and tasty directly from master chefs even in this crisis.
9. How are you communicating with friends and family during this situation?
We stay in touch through digital communication tools.
10. How are you spending your time at home?
Working from home, creating contents, cooking at home more, spending more time with family
11. What is the first thing you want to do after this situation calms down?
Organize on-site culinary workshops
12. A message to the world
This is a challenging time for all of us, but the world after Covid-19 will also provide new opportunities for us if we stay open for the "new normal". So, let's stay connected and support each other for now.
---
For more information about things you can enjoy at home, check these articles below, too.
▽ Related Articles ▽
▼ Editor's Picks ▼
---