Tokyo Sakura Garden Spring Festival 2023 at Hoppo-en Garden
Best Cherry Blossoms Events in Tokyo: Tokyo Sakura Garden Spring Light Up at Happo-en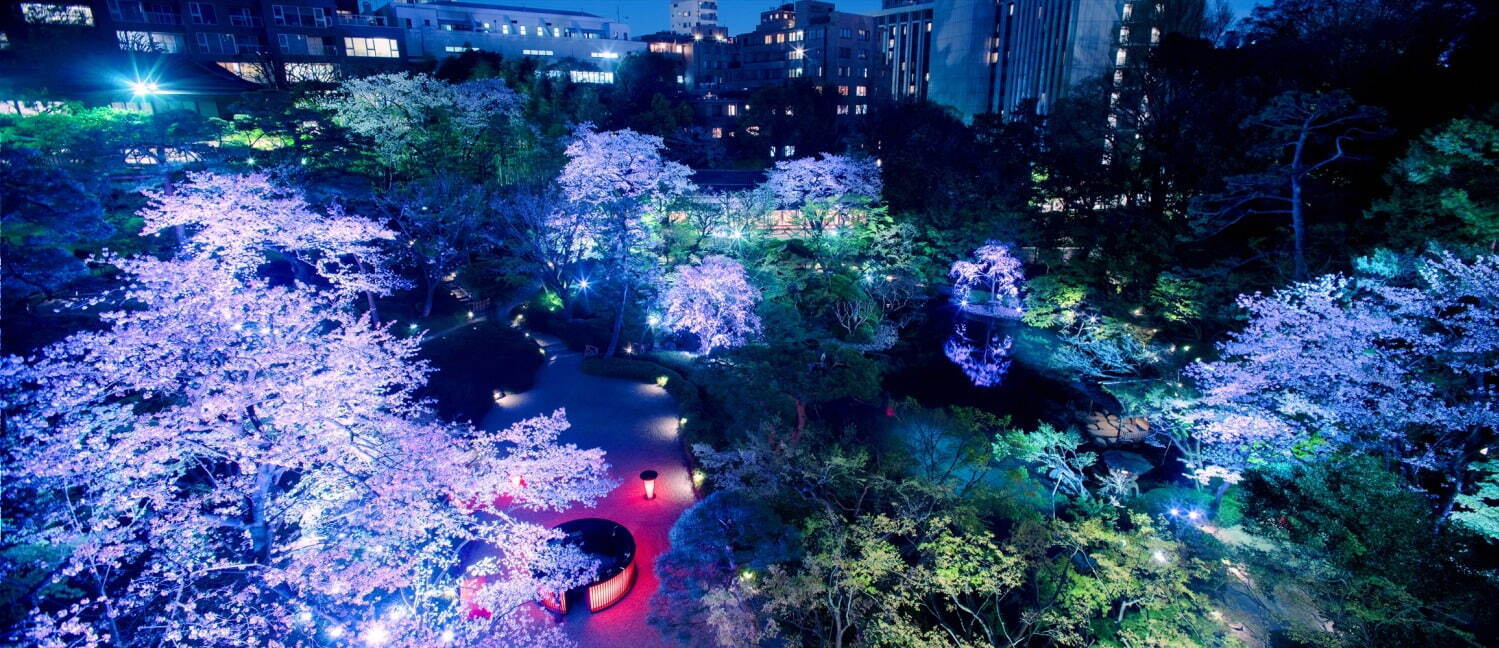 With the arrival of spring in Tokyo come special events, featuring especially the famous cherry blossoms. Happo-en in Shirokanedai, Tokyo, will hold a limited-time spring event, TOKYO SAKURA GARDEN SPRING FESTIVAL 2023 from Friday, March 17 to Sunday, April 9, 2023.
Happo-en is a traditional Japanese garden mainly used for weddings and special events located in central Tokyo, in Minato ward. The gardens are renowned for their beauty and harmony. From a tea ceremony house to bonsai trees and the famous carp fish characteristic of Japan, the Happo-en have all the elements for a perfect traditional Japanese garden. With over 300 years of history, the place is believed to be a residence of a samurai close to the shogun Ieyasu Tokugawa during the 17th century. Nowadays is a garden designed for strolling, with a charming pond as its centerpiece.
In addition to weddings and private events, Happo-en also organizes its own temporary events open to the public. During the sakura period, the popular Garden Light Up them will be Spring Light Up. The vast Japanese garden and cherry blossoms in full bloom will be illuminated in pink light, so the visitors can feel the changing of the four seasons.

In addition, the new gourmet project Shirokane Yokocho, which was held for the first time in January, will be held only on Fridays, Saturdays and Sundays. Visitors can enjoy a variety of menu items to get them in the mood for Spring, such as hanami dumplings with cherry blossom filling, cherry blossom-colored steamed buns and original cocktails.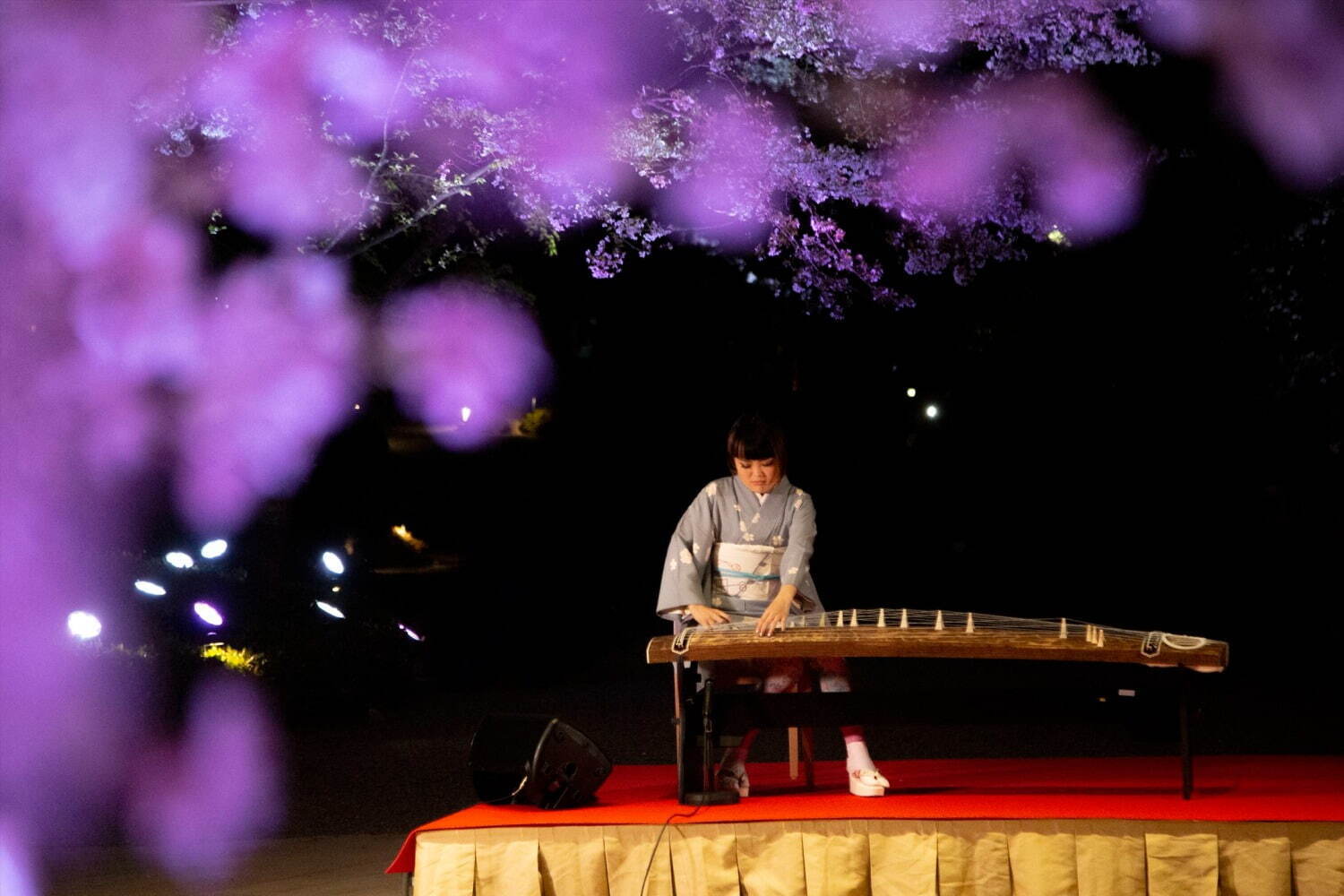 In addition, there will be various other events to celebrate the arrival of spring, such as Koto-no-musume, a live Koto performance that will open the event with beautiful sounds, and Iki -Night, an evening party where DJ Shuya Okino will enliven the venue.
---
TOKYO SAKURA GARDEN SPRING FESTIVAL 2023
Access: 5 mins walk from Meguro or Shinagawa Station
Period: March 17 (Friday) – April 9 (Sunday), 2023
Admission: Free to the garden
Date and time: March 17 – April 9, 2023
Admission: Free
Date: March 24 – 26, 31, April 1, 7 – 9, 2023 (8 days in total)
Time: 17:00 – 20:30
Koto no Chikara" (The Sound of Koto)
Date: Friday, March 17, 2023
Time: 17:00 – 21:00
Participation fee: Free of charge
Performance time: 18:00, 19:00, 20:00 *Each performance lasts approximately 20 minutes
Date: April 2, 2023 (Sun)
Time: 18:00-21:00 (18:30 Start)
Price:
Advance tickets, Admission + Moët & Chandon 4,500 yen
Admission + Moët & Chandon 5,000 yen
Advance tickets Admission + one drink 1,500 yen
Admission + one drink 2,000 yen
* Other food and drinks can be purchased separately at the venue.
Official Website: https://www.happo-en.com/
---
They are several spring events in Tokyo, so if you want to know the latest news and best things to do during spring check out this articles too!
▽Related Articles▽
▼Editor's Picks▼
---