10 Best Things to Do in Kagawa
Kagawa Travel Guide: What to Do in Kagawa Now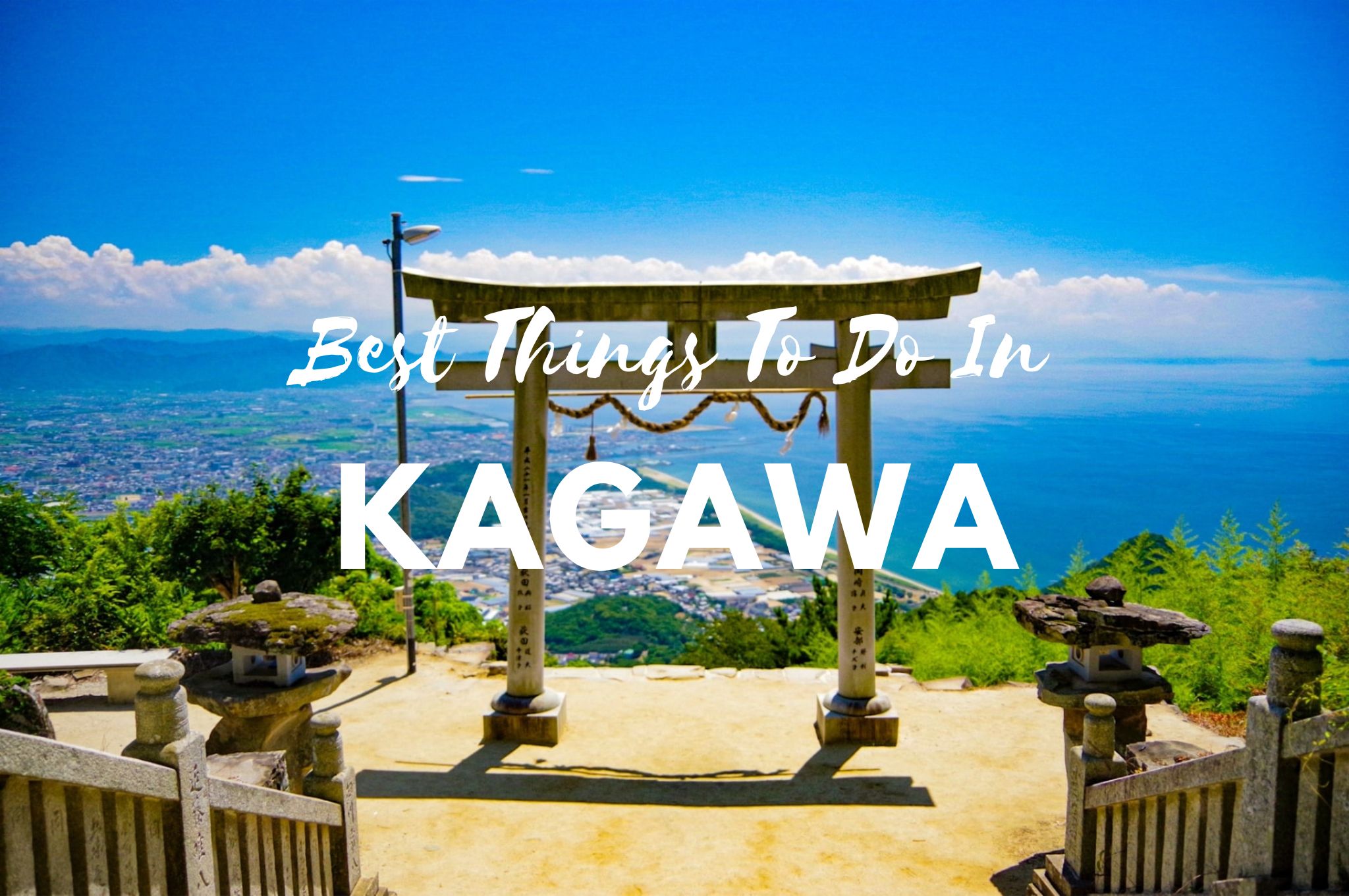 Kagawa's usual claim to fame is being Japan's smallest Prefecture. But do not be fooled! This tiny corner of Japan on Shikoku's island packs a whole lot of surprises! A blessed location in front of the Seto inland sea, this region enjoys mild weather and a fascinating mix of traditional and contemporary arts against the backdrop of lush nature and gorgeous sea landscapes. Now see for yourself a selection of the best things you can do in Kagawa!
With this Shikoku Bucket List, let's also check out the surrounding tourist attractions: Best Things to Do in Shikoku
*Please note that this article contains affiliate links.
▶ Buy your JR Shikoku 3-Day Pass E-Tickets here!
▶ Buy your bullet train tickets here!
---
1. Challenge yourself to Kompirasan's 1368 steps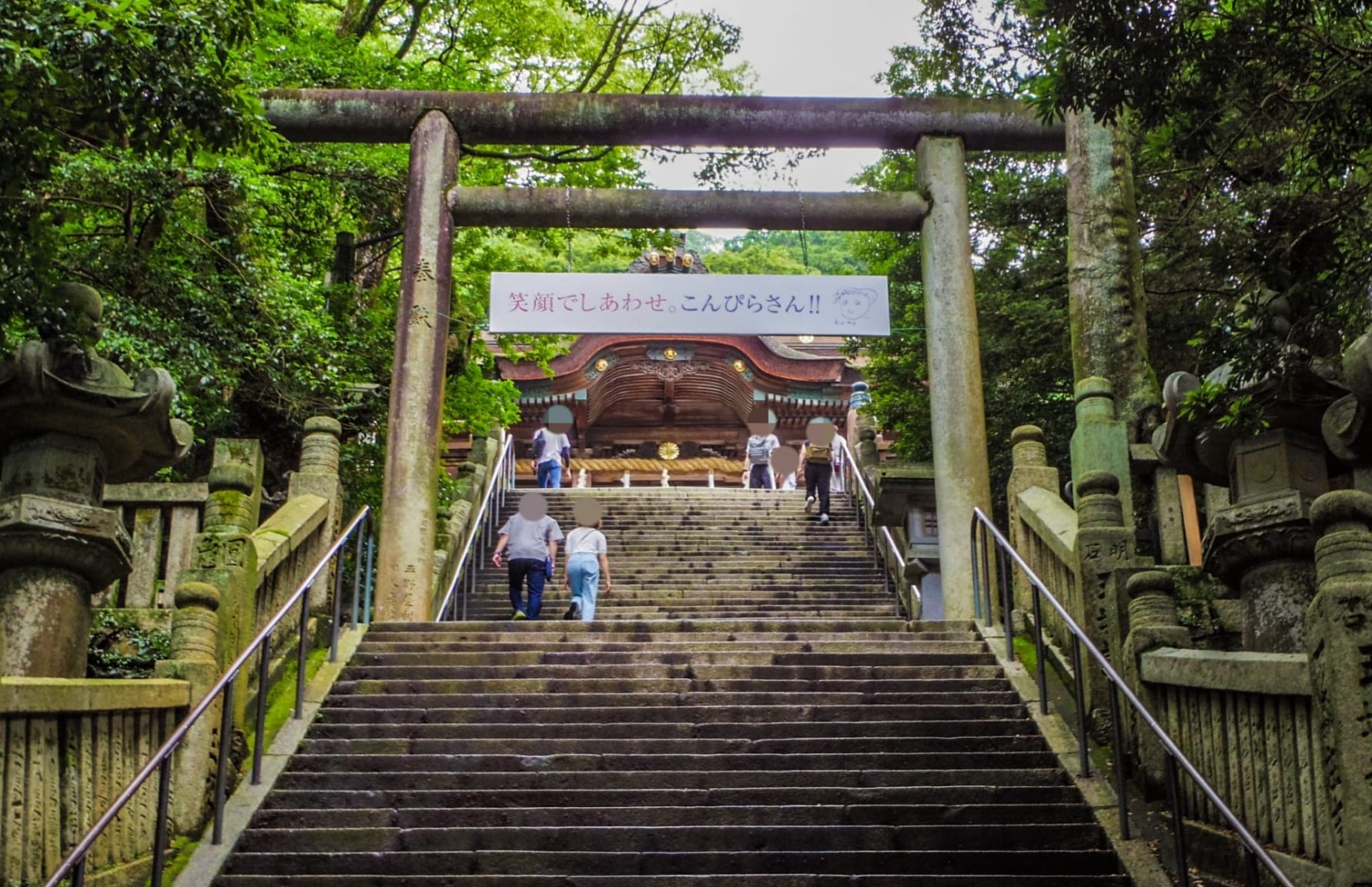 On the hillside of Mt. Zozu, we will find Kotohira-gu (金刀比羅宮), nicknamed by locals as Kompirasan. This is the most important Shinto Shrine in all of Shikoku. It's also the main shrine, out of all of those across Japan, dedicated to Konpira, the guardian deity of sailors and one of the aliases of Omononushi. Of utmost importance for fishermen, Konpirasan has been historically a very popular pilgrimage destination, which becomes evident seeing the bustling commercial street leading up to the shrine, filled with traditional shops and restaurants. But you better get ready for a good workout, as the main hall is up the hill after 785 steps but the inner shrine is way above, at the 1386-step count. Just take your time and enjoy the panoramic views as you climb to the top!
2. Stay in One of the Oldest Ryokans in Kagawa With 400 Years of History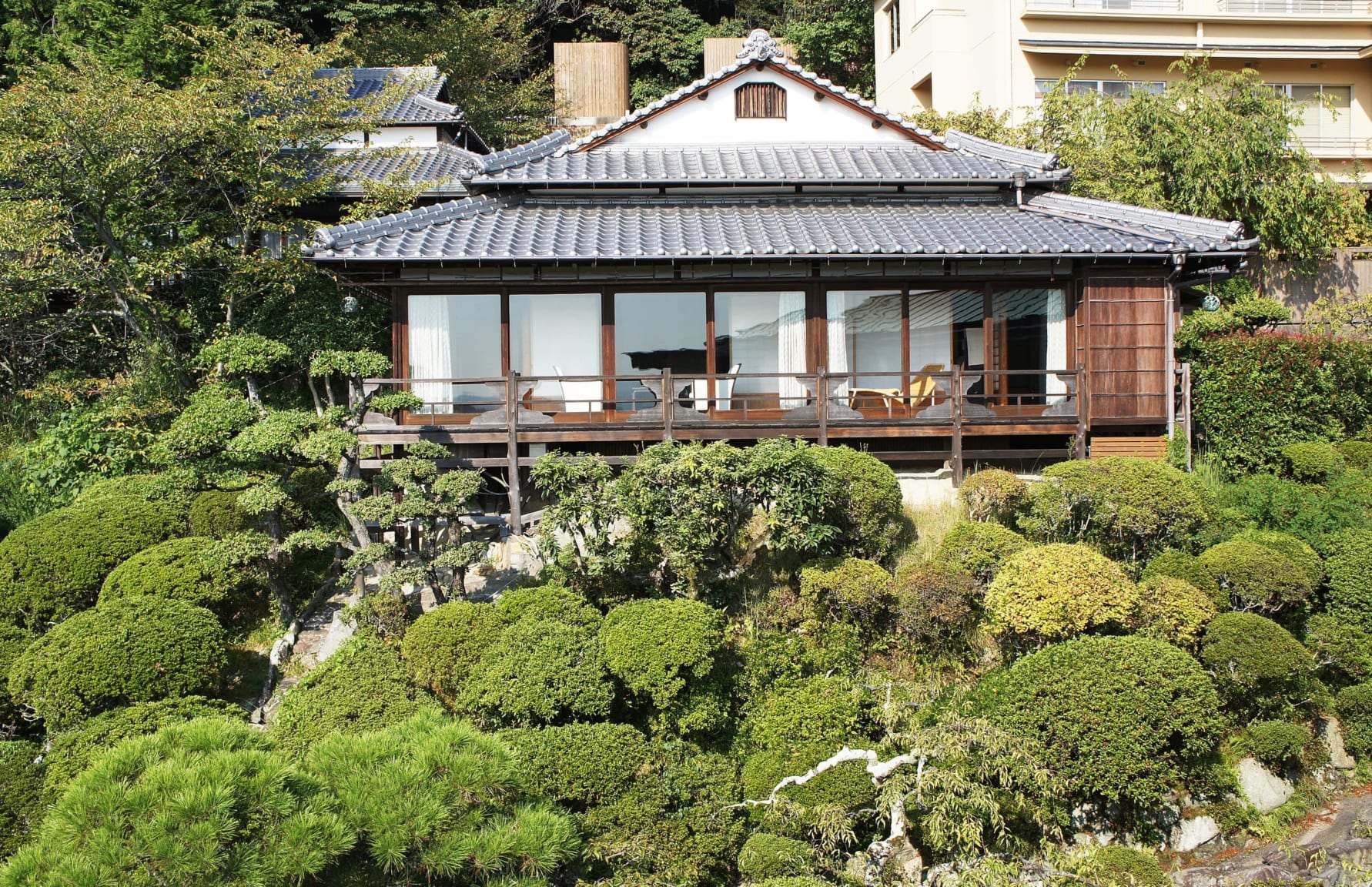 If you managed to go all the way up to Kompirasan, what better reward than a well-deserved rest at Kotohira Kadan (琴平花壇), only 20-min on foot from Kotohira-gu and one of Japan's oldest hot spring ryokans with over 400 years of history. A luxurious and unforgettable traditional accommodation with open-air hot springs, terrace rooms, and a beautiful Japanese garden. Alternatively, you could simply pay the day fee (1,500 yen) just for the public hot spring facilities, which are open until midnight during the evening.
3. Cross Angel Road With Your Closest Relative/Friend or Significant Other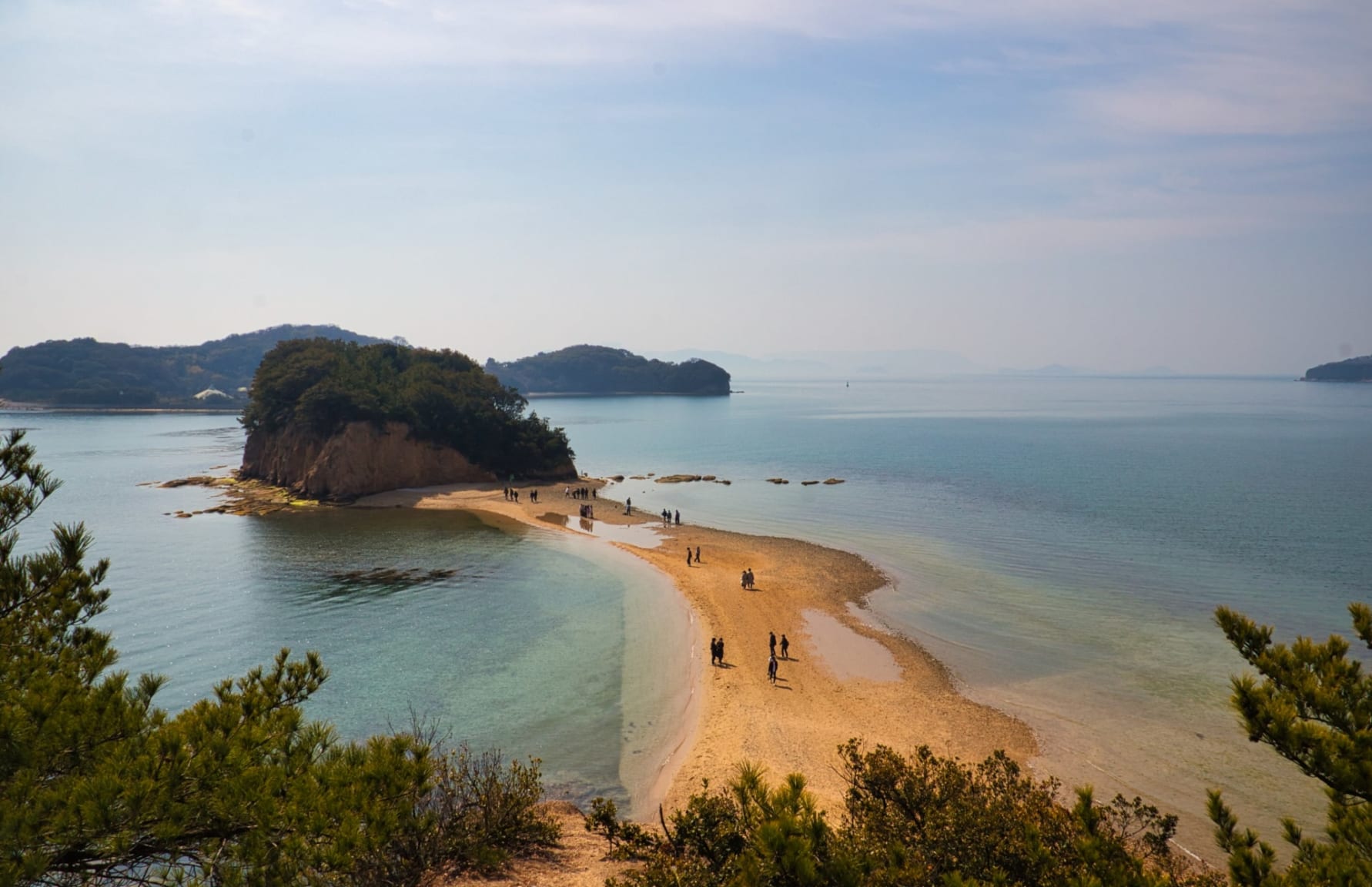 Legend has it that if you cross Angel Road (エンジェルロード) holding hands with someone very dear to you, you'll find happiness! When the tide is low, roughly twice a day, a narrow sand path emerges connecting a string of small islands (Benten, Nakayo and Oyo) off the west side of Shodoshima, one of the islands on the Seto Inland Sea. And if you don't believe in fairy tales, the breathtaking beauty of this spot alone is more than reason enough to feel that joie de vivre as you cross by! Angel Road is easily accessible by taking a 10-min bus ride from Tonosho Port
For more information, check out our article about this place!
▶Dream Walk on the Angel Road, Shodoshima Island
4. Discover the Best of Japan's Contemporary Art at Naoshima Island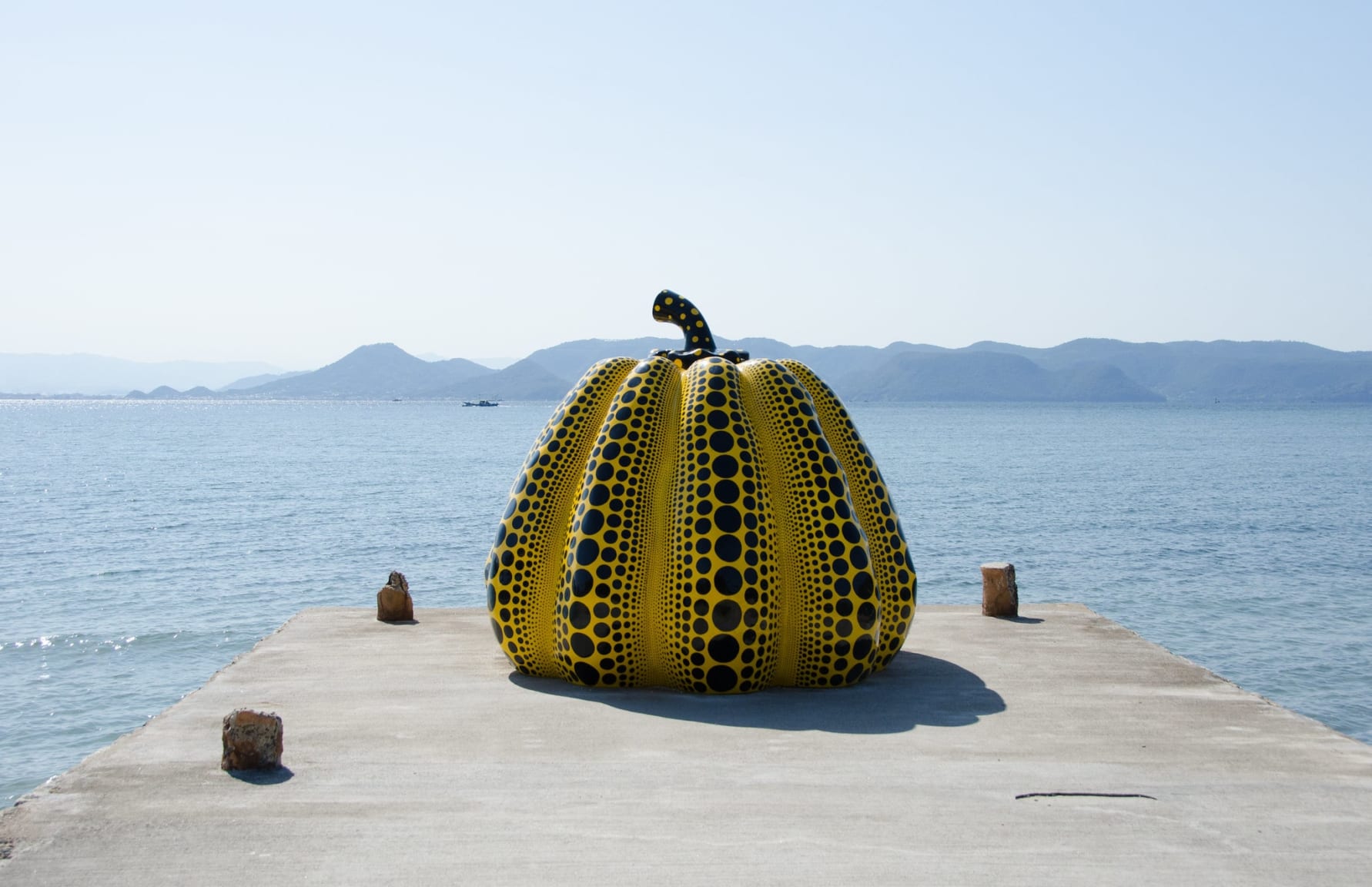 If you're not the artsy type, you might be forgiven if Naoshima (直島) has not been on your radar for one of the greatest-absolutely-unmissable spots in all of Japan. Ok let me try again: Setouchi Triennale. Does it ring a bell? It should! One of Japan's biggest contemporary art festivals takes place mostly on this island every three years from April to November (this year's edition is already finished so stay tuned for 2025!). There are events scattered across all the nearby islands but the most important art venues are located in Naoshima. This is why, even outside the festival schedule, Naoshima is one of the most intellectually stimulating locations, with plenty of art museums and fascinating samples of architecture, all framed with stunningly gorgeous natural surroundings.
5. Take a Relaxing Stroll at Ritsurin Garden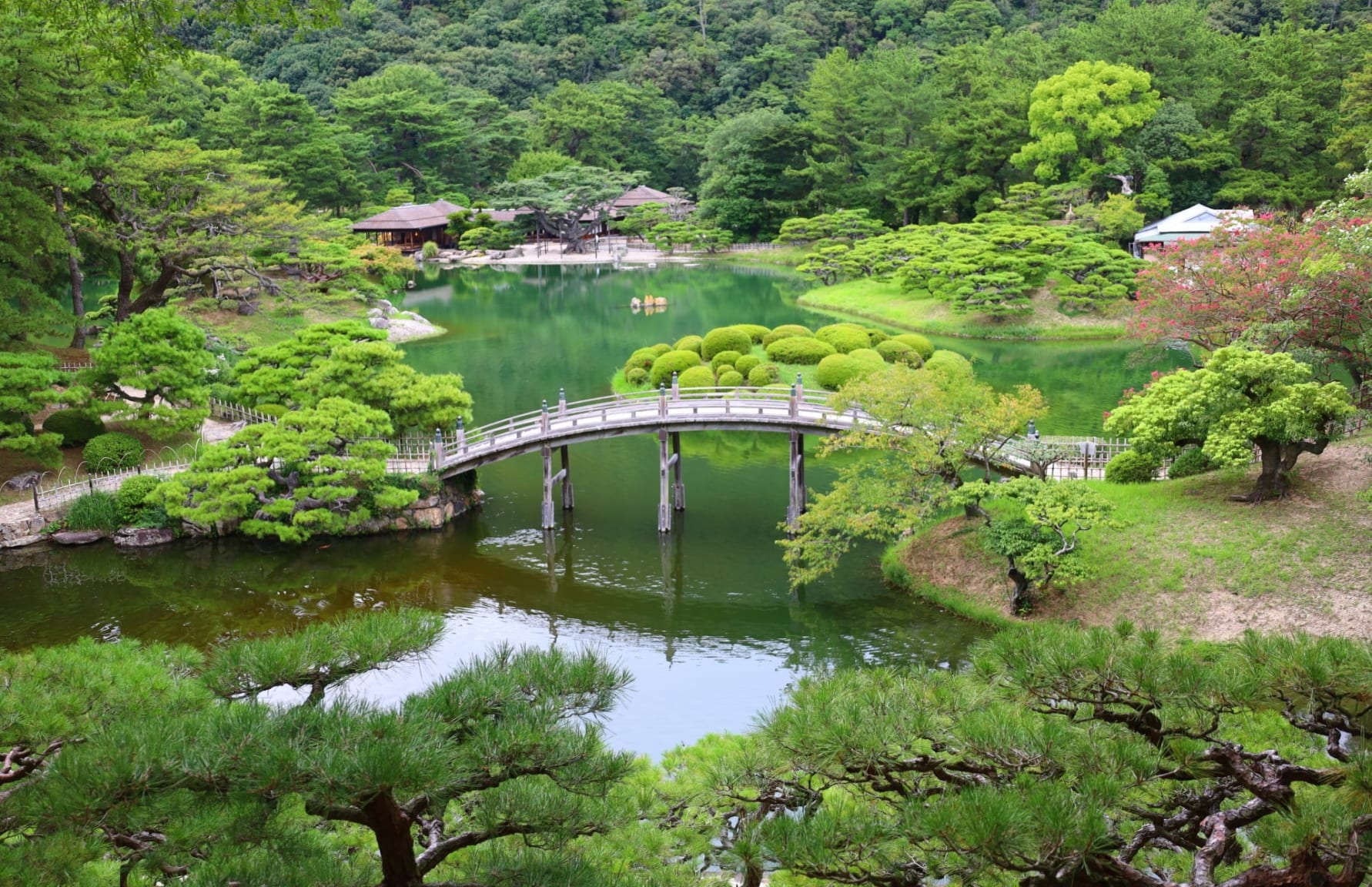 Ritsurin Garden (栗林公園) is one of Japan's largest strolling gardens and a culturally meaningful spot with almost 400 years of history since its inception in 1625. A garden slowly developed and improved over the span of several generations with the best of each passing feudal lord's touch, it was opened to the public as a prefectural garden in 1875 and designated in 1953 as a Special Place of Scenic Beauty. Furthermore, it has earned a spot on Michelin's Green Guide Japan, with none less than three stars!
6. Relive Momotaro's Legend at Onigashima Cave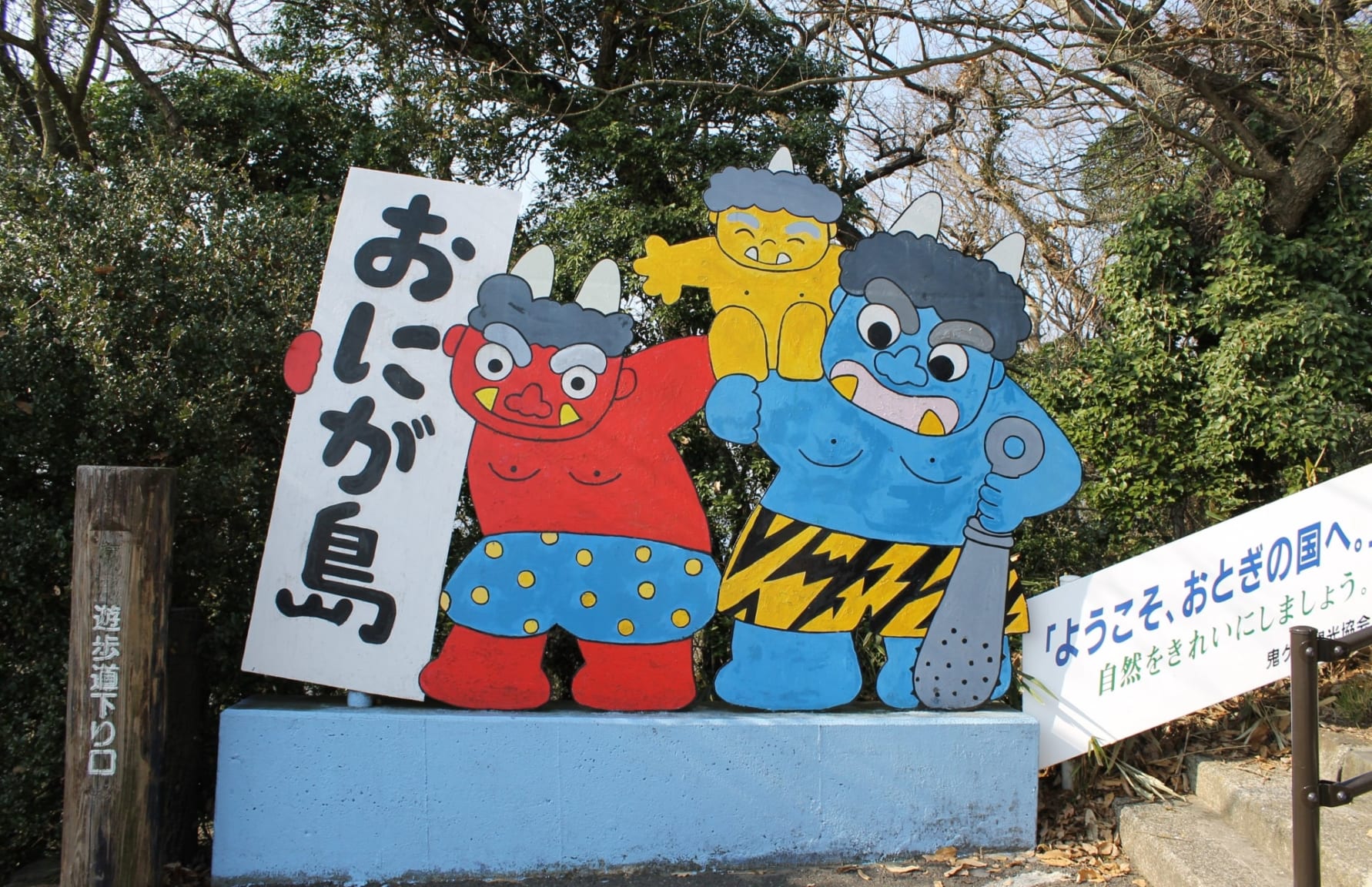 Momotaro is the quintessential Japanese folk hero, who defeated the scary demons and saved the lives of the villagers of Onigashima (Demon Island). The mythological island is believed to be Megijima, a small island off the coast of Takamatsu City, only 20 minutes on ferry from Takamatsu Port. At Megijima, Onigashima Cave (鬼ヶ島大洞窟) recreates what could have been the demons' den with a variety of funny depictions of the traditional folk tale. And while you're at it, make sure to grab a bite of kibi dango, Momotaro's favorite snack!
7. Admire the Sights From the Ropeway at Kankakei National Park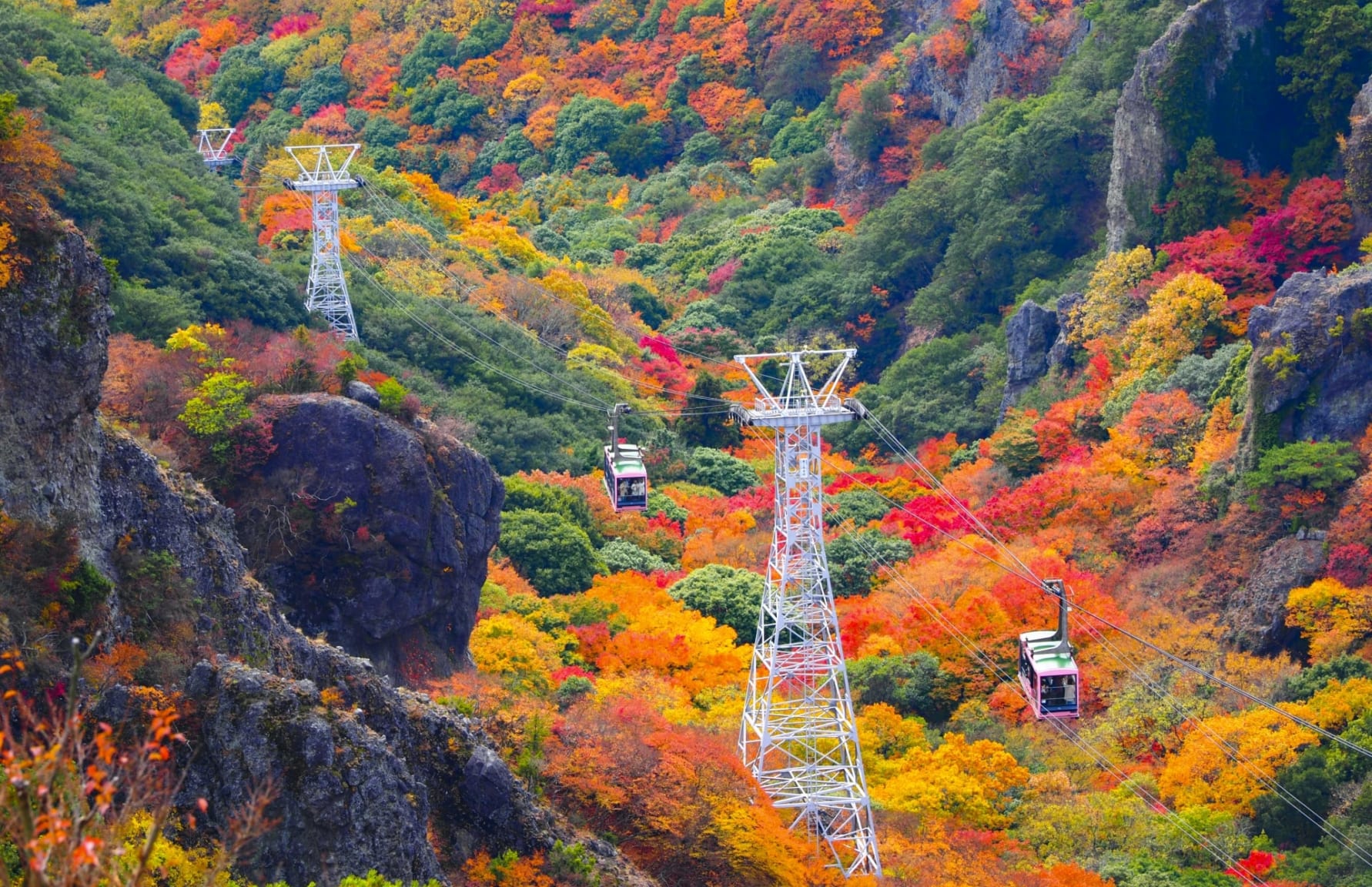 One of the best ways to admire the impressive scenic beauty of Kankakei National Park is by riding the Kankakei Ropeway (寒霞渓ロープウェイ). An impressive valley shaped by volcanic activity, it is often said that Kankakei Gorge is one of the three most beautiful valleys in all of Japan. After riding the ropeway, visitors can enjoy the flights from the Kankakei Observatory or the Takatori Observatory a little bit further. There are also several hiking trails in the area, for a full experience of the area's natural wonders. And while autumn is the most popular season at this location, rest assured Kakakei is a year-round feast for the eyes.
8. Be Delighted at The Stunning Views From Takaya Shrine's Torii in The Sky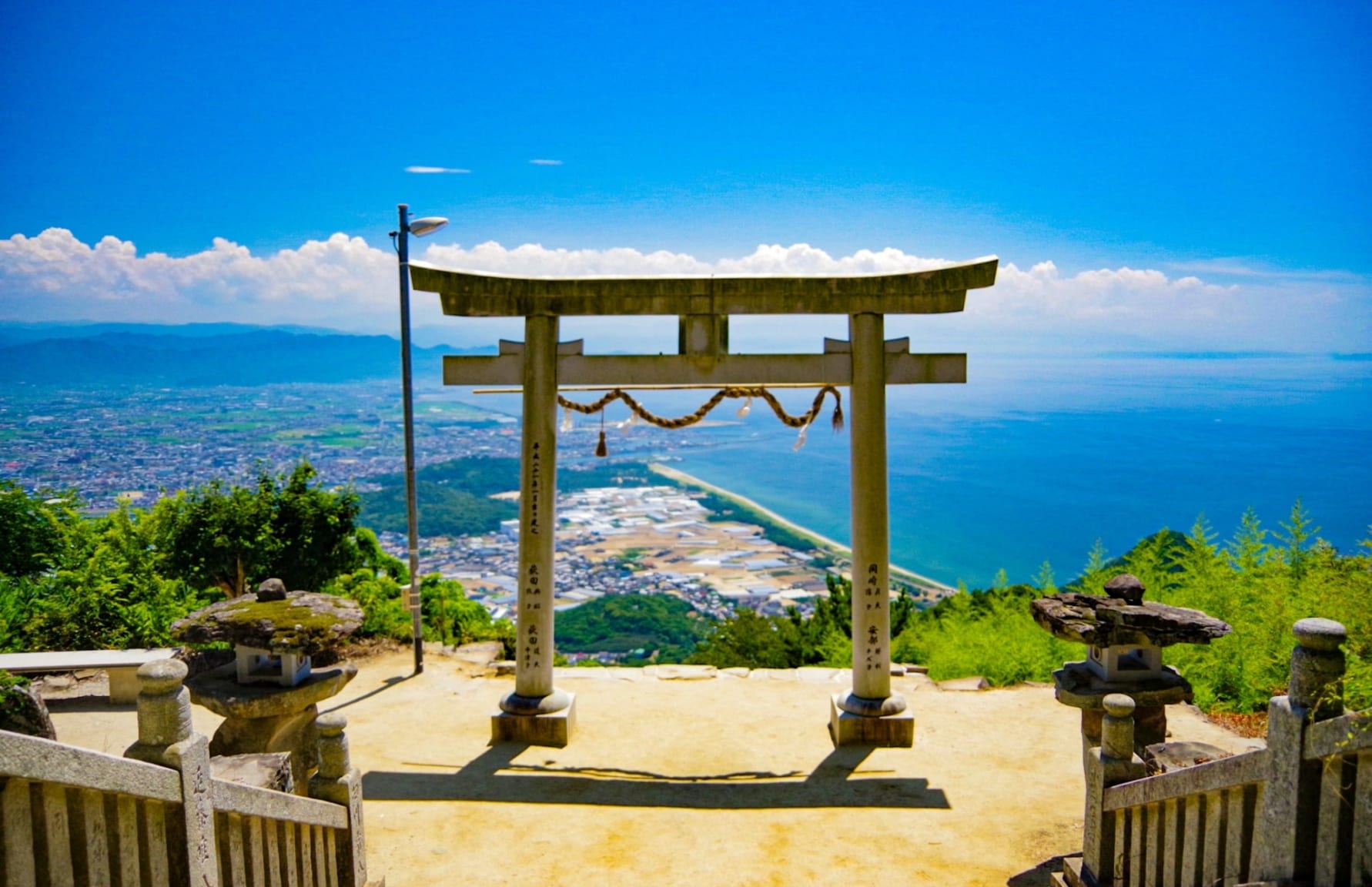 Takaya Shrine (高屋神社) is one of Shikoku's most famous shinto shrines thanks to its striking torii gate atop Mt. Inazumi's summit at 404 meters above sea level, which is why it's nicknamed by locals as the "torii in the sky". From here, visitors can enjoy privileged views of the Seto Inland Sea, as well as panoramic views over Kanonji City. The shrine is accessible both on foot or by car, but the road is pretty narrow which sometimes results in congestions or accidents, which is why since summer 2020 cars are not allowed on weekends and holidays. A shuttle bus operates instead on such days. On normal days, the shrine is just a 10-min walk from the nearest regular bus stop.
9. Discover Sanuki Udon, Kagawa's Own Signature Dish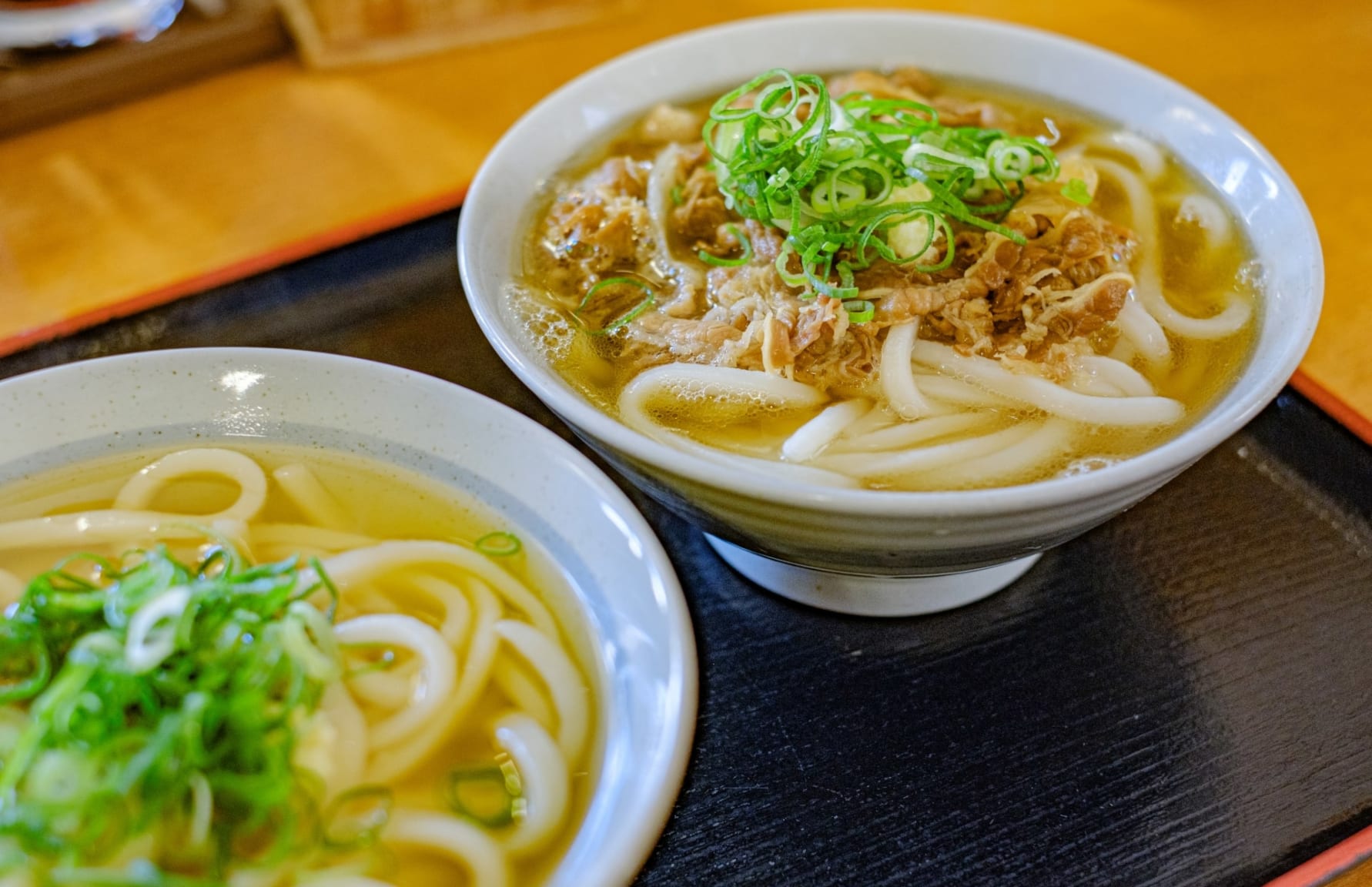 Udon lovers rejoice! Kagawa Prefecture is Japan's biggest udon noodle producer and as such, it's only natural that they have developed their own special regional variant of these famous Japanese noodles: Sanuki Udon (讃岐うどん)! This type of udon is particularly thick and firm and it's the favored variety by most of the locals. Sanuki happens to be the name that Kagawa Prefecture was known for during Edo times, so it's a fitting name for their flagship culinary specialty. Kagawa's udon pride runs so deep, that there's even a special taxi tour service available to take tourists to the best udon locations!
10. Greet the New Year With Anmochi Zoni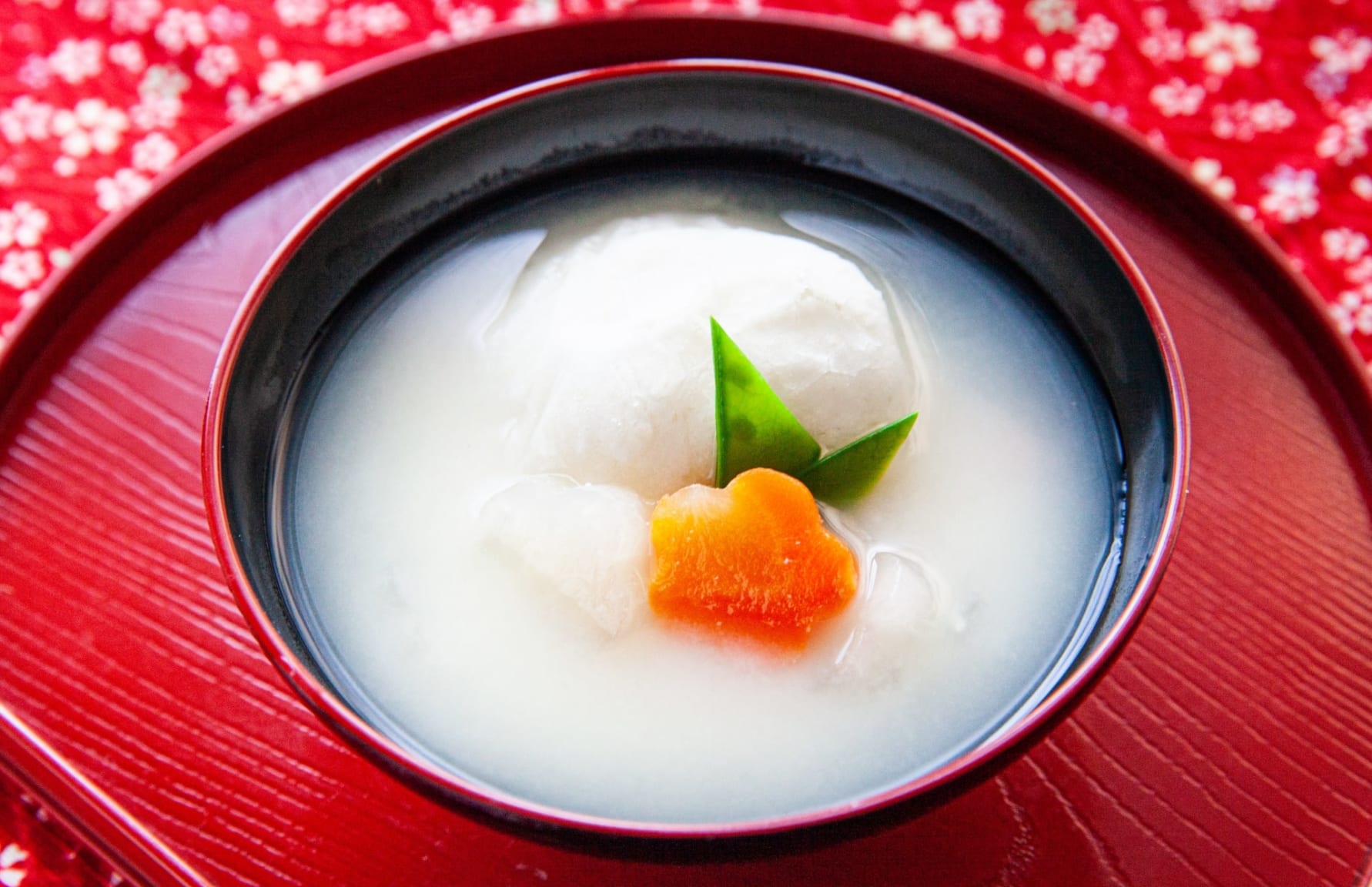 Do you happen to be in Kagawa around the New Year festivities? Then you cannot miss the opportunity to celebrate the beginning of the year like a local! And in Kagawa Prefecture that means the region's most traditional sweet, Anmochi Zoni (あんもち雑煮). While the custom of eating zoni mochi for New Year is widespread in Japan, Kagawa's variant is its unique flavor. The rice cakes are filled with sweet red bean paste and the broth employs white miso paste and wasanbon sugar, resulting in a sweet and salty taste like no other.
My Top Pick From This Bucket List
In my case, I have to say Naoshima, partially because of the exciting Setouchi Triennale and all the venues and interesting art installations that can be visited year-round, but also because of its great location within the Seto Inland Sea. However, I reckon that if you are visiting Kagawa Prefecture for the first time, your best bet would probably be with Takaya Shrine because of its unique location and breathtaking views.
Things to Take Into Account When Visiting Kagawa
It seems like a no-brainer but Kagawa is not Tokyo. Part of the charm of Kagawa is its remote location and natural wonders, which also means public transportation options are not as numerous as in large metropolitan areas, so we should plan carefully our routes in order to make the best of our visit.
---
Kagawa is known for being the smallest prefecture in Japan, but that doesn't mean it won't pack a nice punch in terms of things to see and do. The list could go on and on, but we have to make the cut at some point. Hopefully, this encourages you, dear reader, to discover by yourself all that Kagawa Prefecture has to offer!
▽Check out the attractions you should experience across Japan with this Japan Bucket List!▽
▽Here are more things to do in other Shikoku's prefectures!▽
▶︎10 Best Things to Do in Ehime
▶︎10 Best Things to Do in Kochi
▶︎10 Best Things to Do in Tokushima
▽Subscribe to our free news magazine!▽

For more information about traveling in Japan, check these articles below, too!
▽Related Articles▽
▼Editor's Picks▼
---