10 Best Things to Do in Tokushima
Tokushima Travel Guide: What to Do in Tokushima Now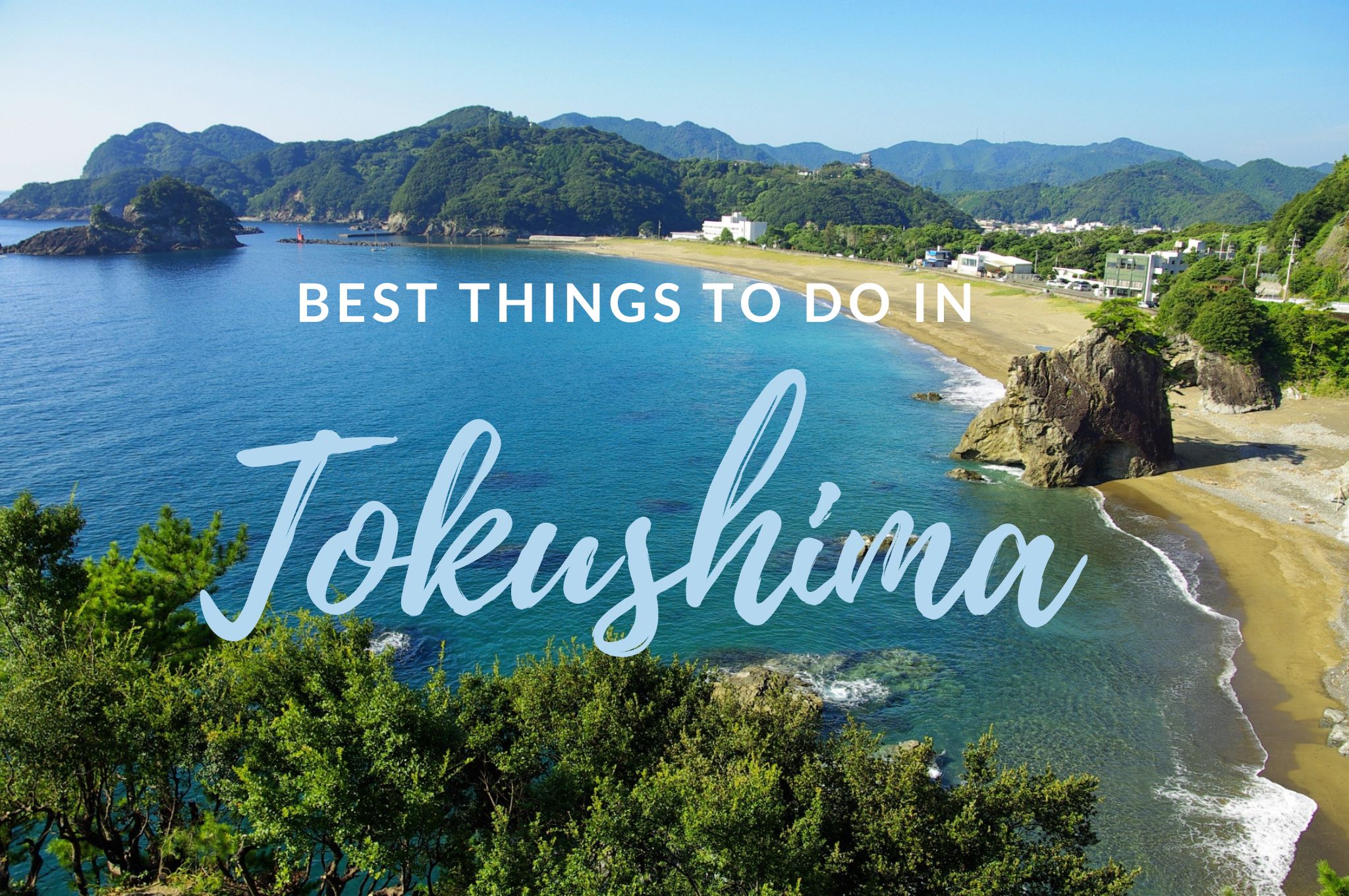 If you're wondering what is Tokushima Prefecture known for, you'd probably be surprised by how much this small and often overlooked region from eastern Shikoku has shaped Japanese summer dance festivals all over the country. Chances are, you might be familiar with Tokushima's iconic traditional garments even if you didn't know their origin. But beyond their well-earned spot in Japanese popular culture, Shikoku's gateway offers a wealth of natural sights and exciting activities to keep you busy during your next visit. This is a selection of the best things you can do in Tokushima!
With this Shikoku Bucket List, let's also check out the surrounding tourist attractions: Best Things to Do in Shikoku
---
1. Visit Ryozenji And Perhaps Embark on a Sacred Pilgrimage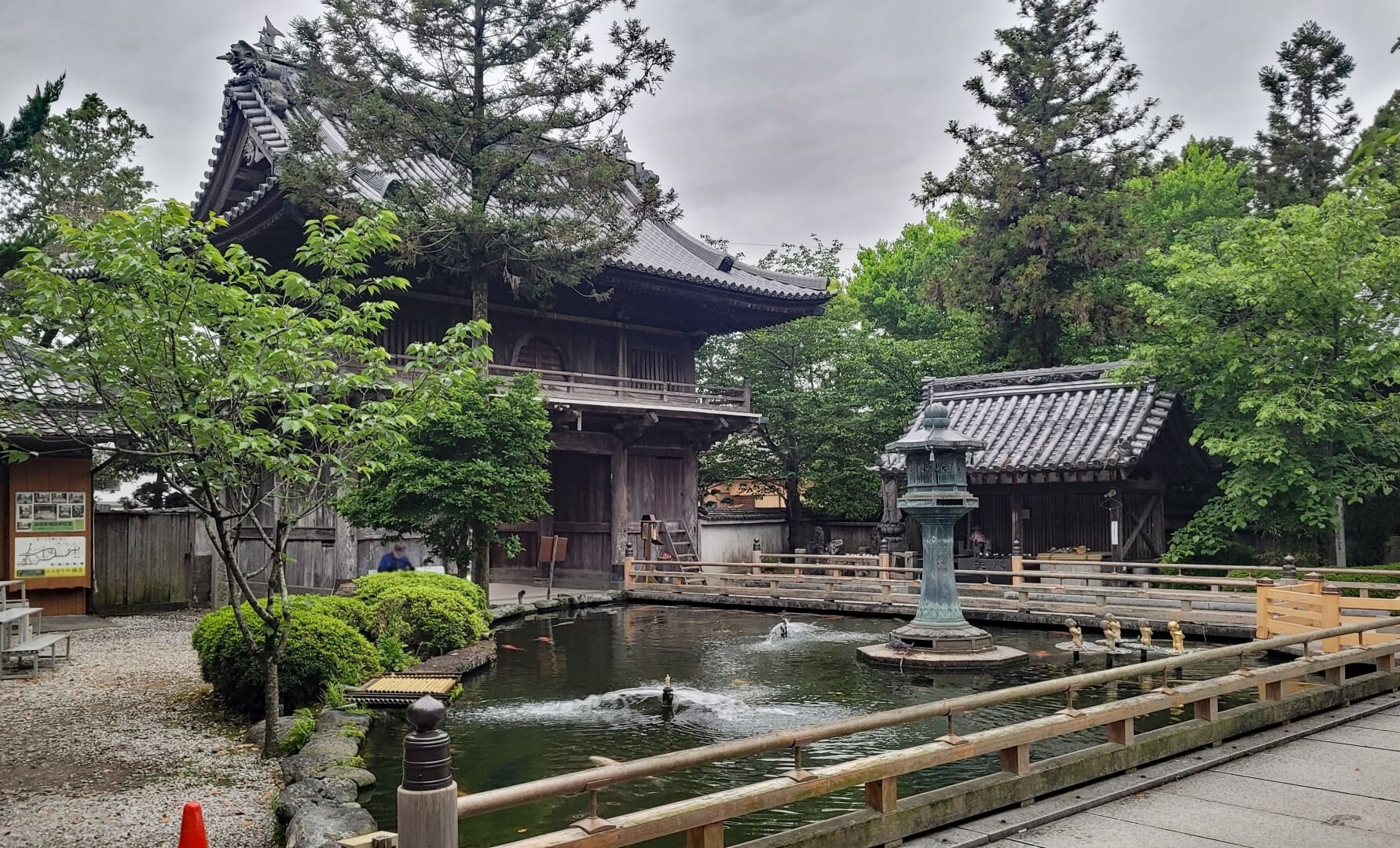 Ryozenji (霊山寺) is one of the most emblematic temples in all of Tokushima Prefecture. Located in Naruto City, this temple has over 1,000 years of history since its foundation in 734. It's also the starting point of Shikoku's 88 temple pilgrimage, an epic 1,200 Km journey through 88 temples and sacred locations linked to Buddhist monk Kukai (空海), founder of one of the largest Buddhist sects in Japan. So, if time is not a problem, this is the perfect place to begin your own spiritual journey!
2. Be Inspired to Dance in Japanese Festivals at the Awaodori Kaikan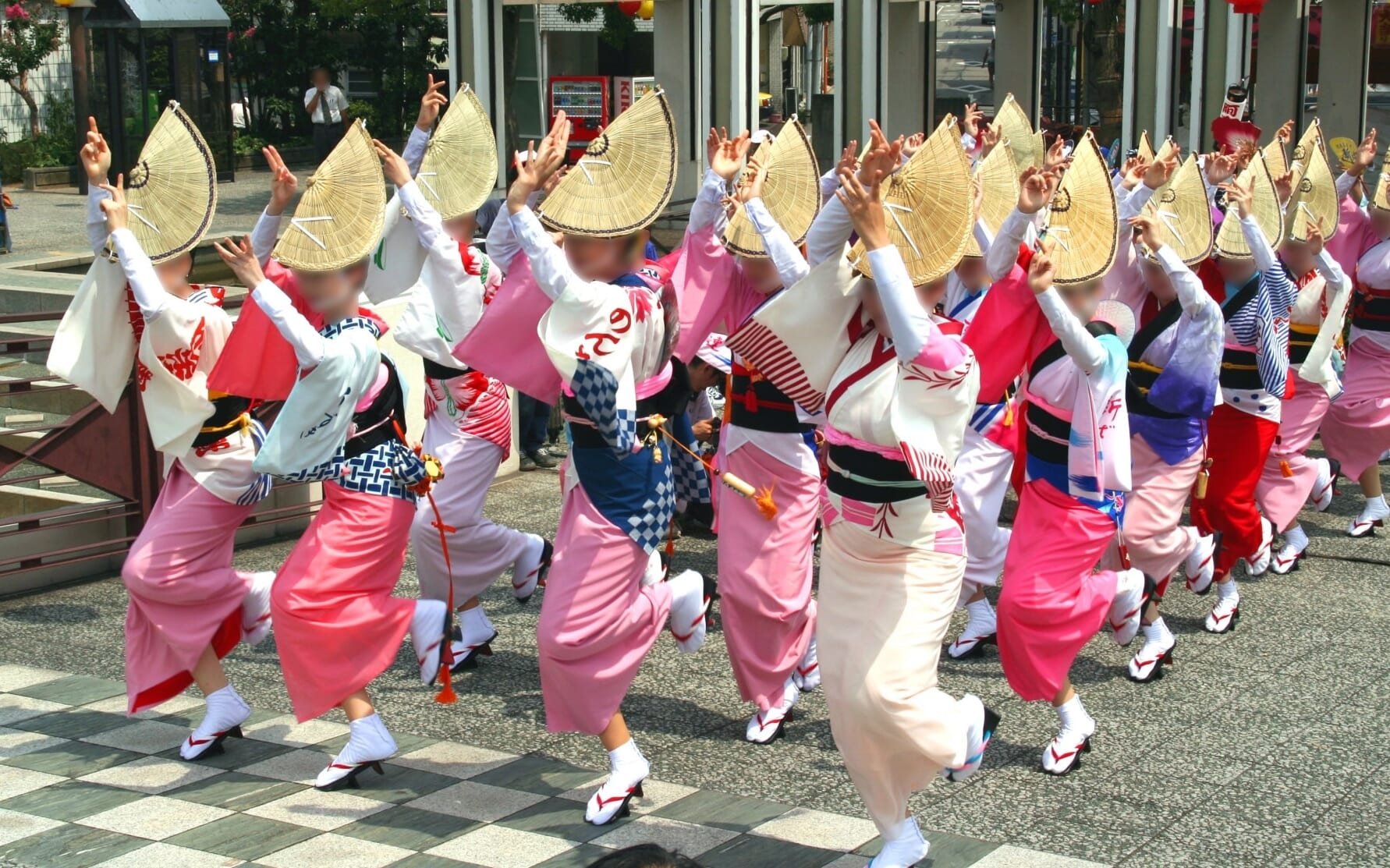 The Awa Odori Festival is one of the greatest annual summer events in Tokushima. A dancing festival with roots in the Kamakura period but officially established by the beginning of the Edo period. It generally takes place around the middle of August within the Obon festival activities, and its popularity is such that the dancing style has permeated the Obon activities all over Japan. A cultural monument of this scale cannot be constrained to just the summer season, which is why the Awaodori Kaikan (阿波おどり会館) was built. This is a museum where visitors can learn about the festival's history and enjoy daily performances.
3. Ride the Ropeway and Overlook Tokushima City From the Mount Bizan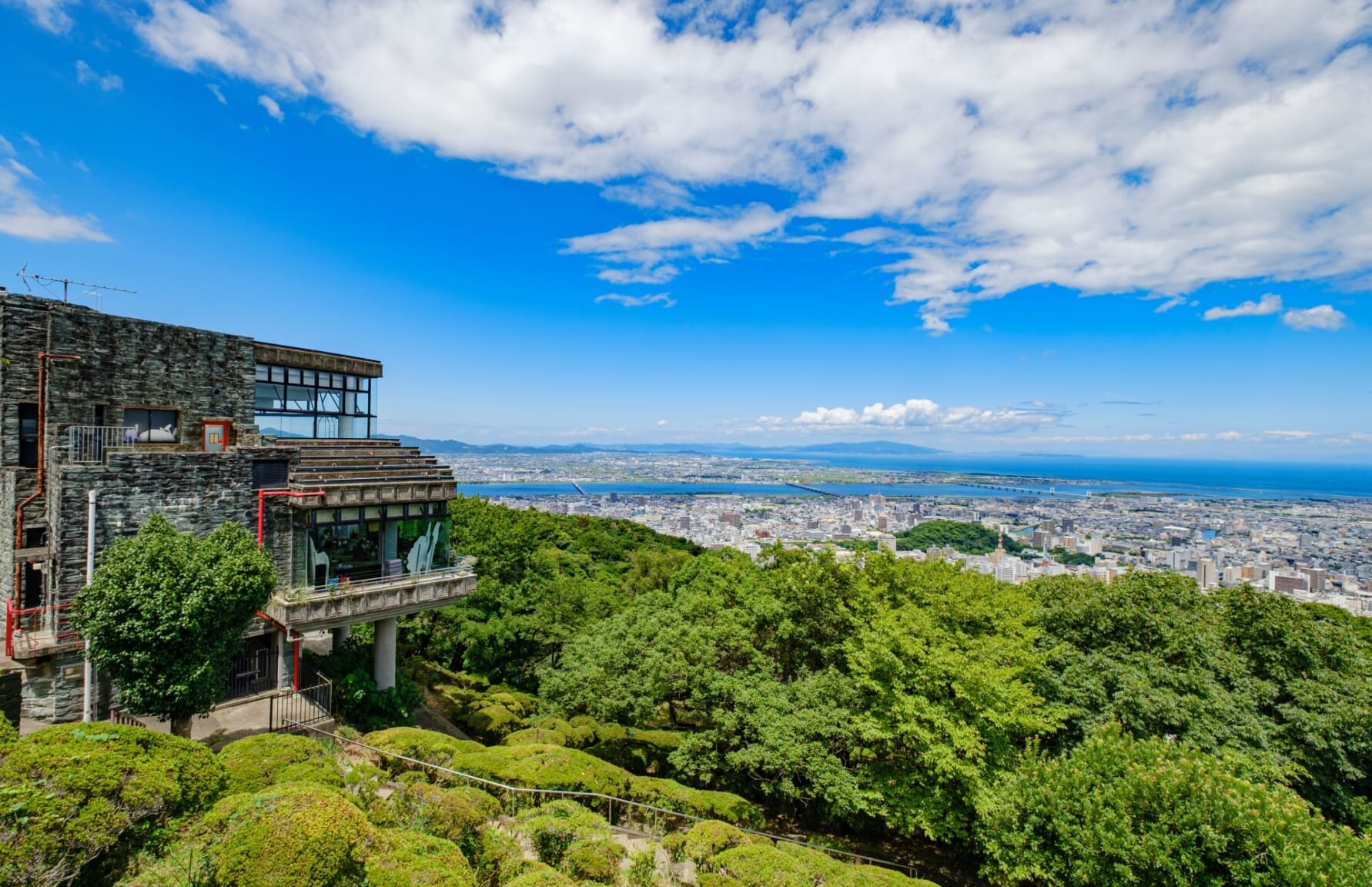 If you have gone to Awaodori Kaikan, the next obligatory spot is to go up to the summit of Tokushima City's beloved Mt. Bizan (眉山). Lucky for you, there's direct access to the Bizan Ropeway (眉山ロープウェイ) from the museum itself! All it takes is a short 6-min ride to the top, and during this time you can enjoy the views of the city, views that on clear days may reach Awaji Island! From the observatory on top, there are panoramic views not just of the city but all the surrounding areas, besides Mt. Bizan's own beautiful landscape all year, which makes this one of the top spots for great views all over Shikoku.
4. Learn About Sea Turtles at Ohama Beach
Ohama beach (大浜海岸) in southeast Tokushima is considered one of Japan's 100 most scenic beaches because of its turquoise waters and white sands. In addition, it is also one of the prefecture's most environmentally precious spots, because during the nights of May until August, droves of Loggerhead sea turtles, an endangered species, come here to lay their eggs. During this period, the beach and surrounding areas have their access restricted to protect the turtles, but next to the beach, there's a Sea Turtle Museum, one of the few museums dedicated to these creatures where visitors can interact and learn about them.
5. Discover a Rare Geological Wonder at the Erth Pillars of Awa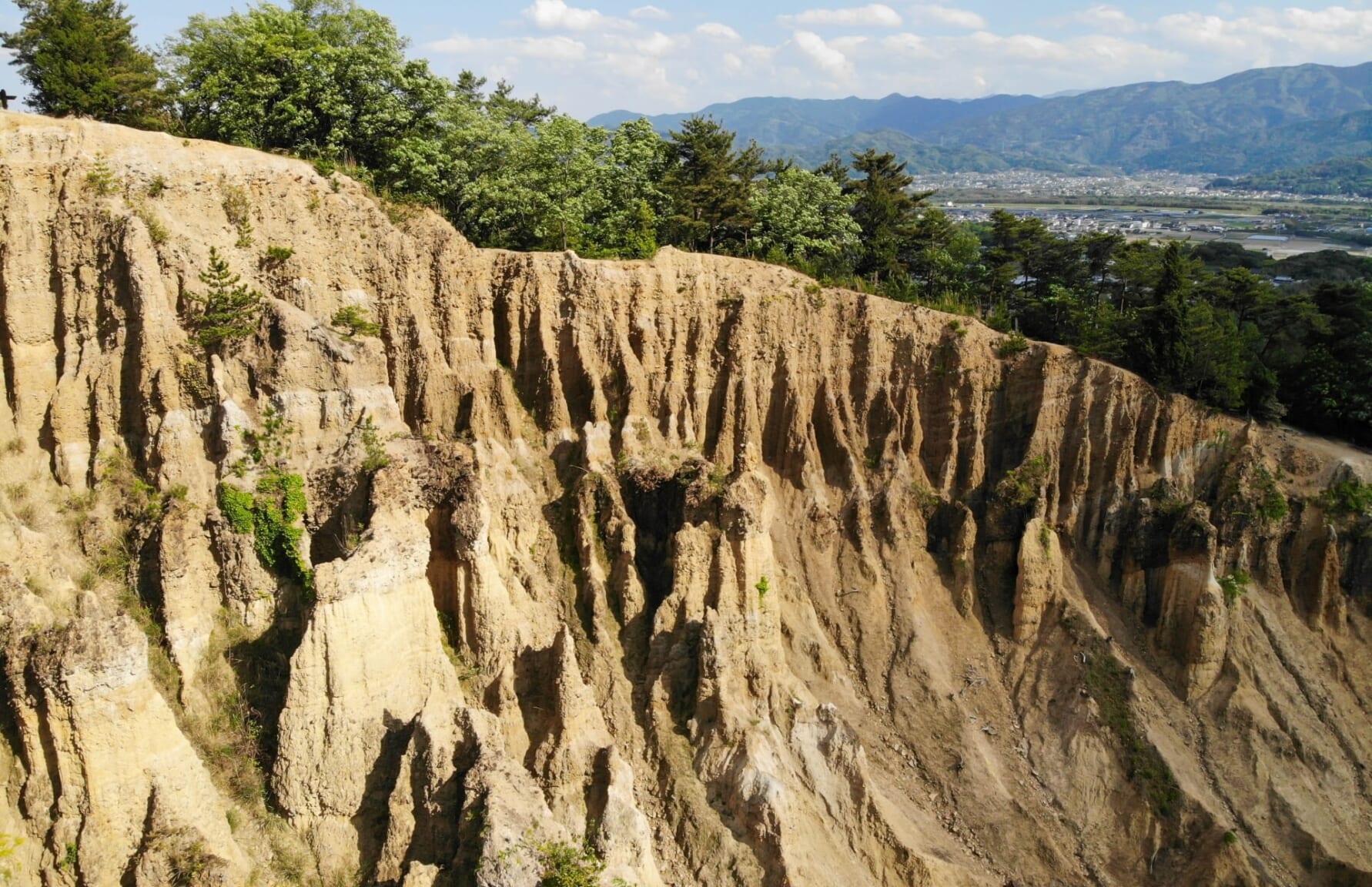 The Earth Pillars of Awa (阿波の土柱) is a truly unique formation in Awa City that dates back to around 1.2 million years. Multiple layers of sand and gravel where erosion over time has created a series of spectacular giant pillar-looking shapes. A designated Natural Monument in Japan, there are only 3 places in the world where this phenomenon has taken place (the other two being the Rocky Mountains in the United States and the Earth pyramids of South Tyrol in Italy). Several hiking trails allow you to enjoy the sights from different points of view, and night illuminations provide additional enjoyment after sunset.
6. Hop Into a Ramen Restaurant to Try Tokushima's Own Exclusive Ramen Styles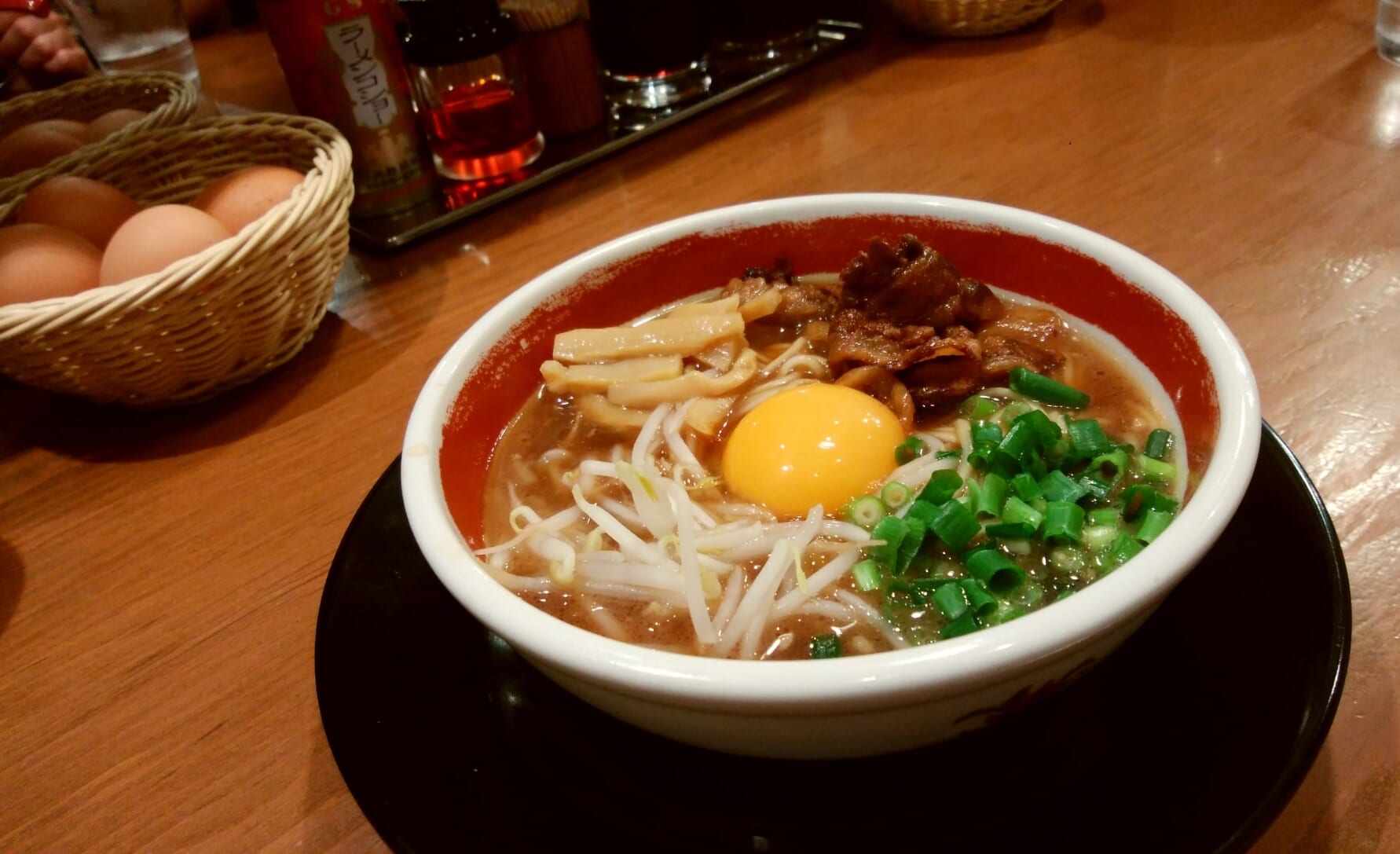 In Japan, every region has its own signature dish and Tokushima Prefecture is no exception. Tokushima Ramen (徳島ラーメン) is mostly characterized by using a raw egg as one of the usual toppings (chashu, green onions, bean sprouts, etc) which gives an extra rich and creamy texture to an already thick soup, which comes in three colors depending on the base ingredients, with corresponding varying degrees of flavor intensity: white (pork bone broth with a light dash of soy sauce), yellow (vegetables and chicken broth with light soy sauce) and brown (dark soy sauce with pork bone broth). That makes a least three different ramen you'll have to try during your trip!
7. Have an Exciting Boat Ride Navigating Between Whirlpools in the Naruto Strait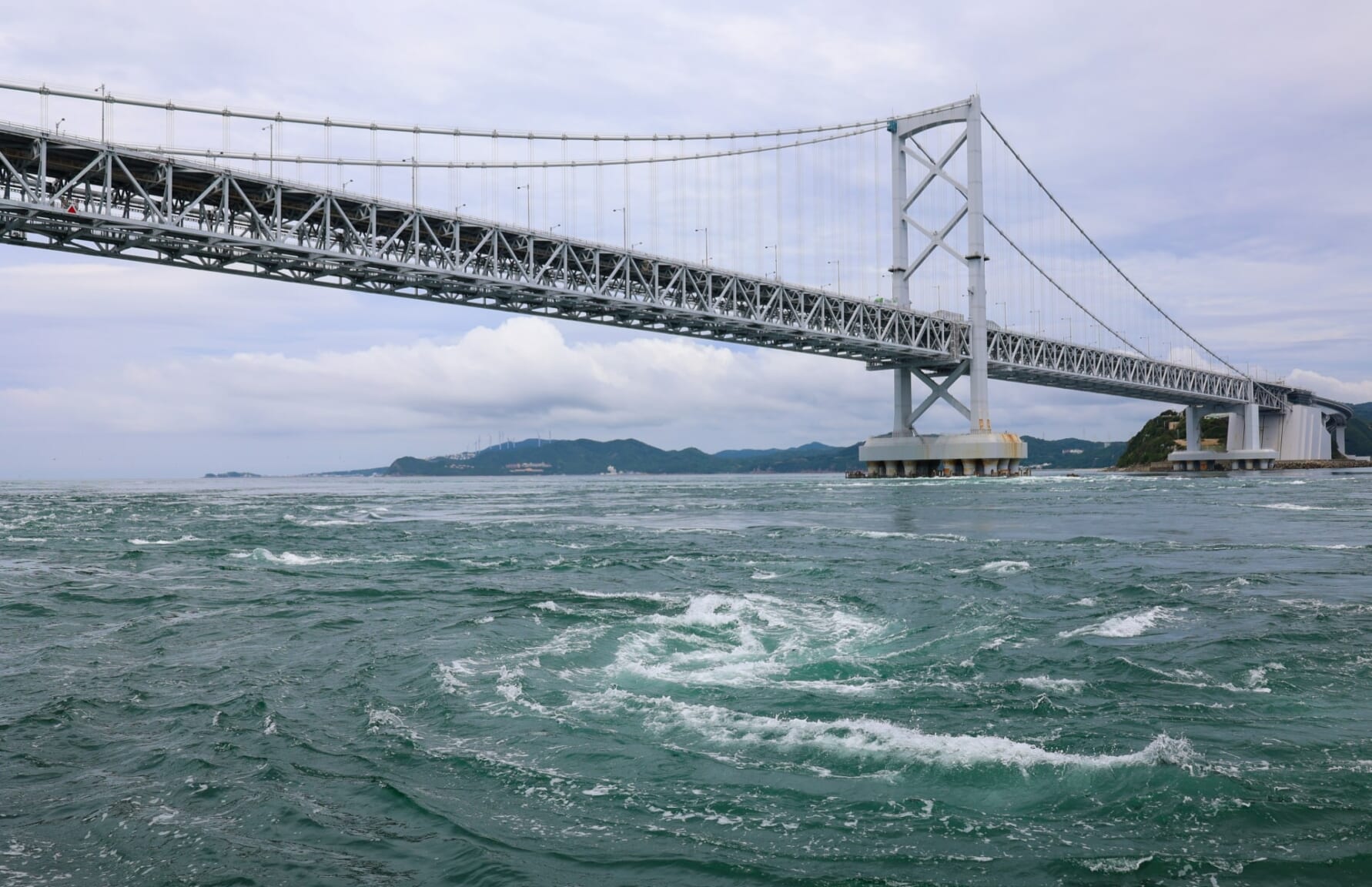 The word "Naruto" will quickly evoke the wildly popular worldwide manga and anime series, regardless of whether you are a fan or not. Many people know that the titular character is named after the narutomaki slices typically served in many types of ramen. What not everyone knows is that these slices represent the Naruto Whirlpools (鳴門の渦潮), tidal whirlpools found in the Naruto Strait, between Naruto City and Awaji Island. These can be observed from the Onaruto Bridge, but a sightseeing boat will let you get up close and personal with this curious natural phenomenon!
8. Have a Taste of Naruto Kintoki, Japan's Best Sweet Potatoes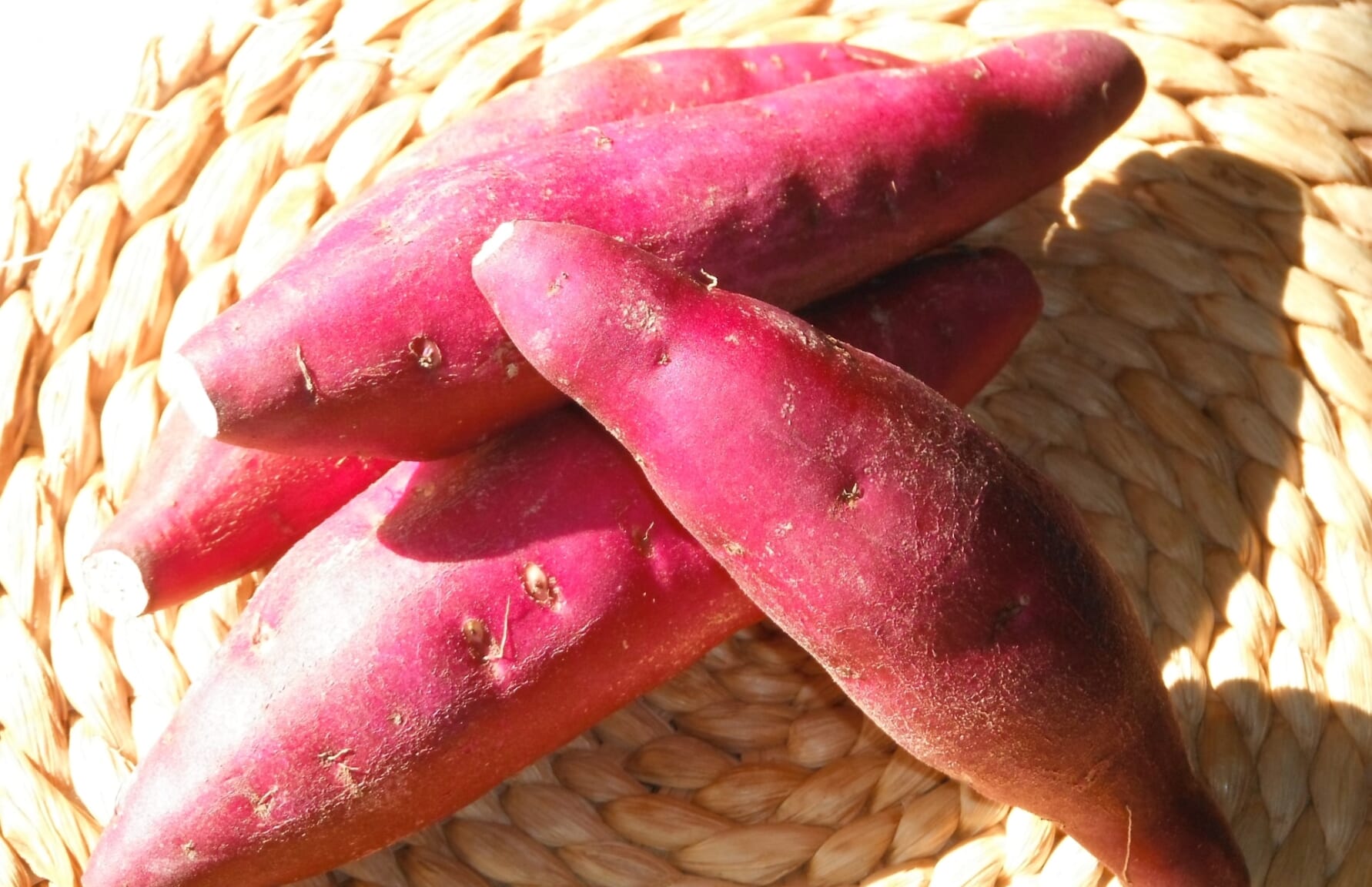 Baked sweet potatoes are a Japanese staple food in autumn-winter. Healthy, versatile, and sweet. What's not to like about them? Well, the absolute best variety is the Naruto Kintoki (なると金時) harvested in Tokushima. Its name is derived from the place they were developed in (Naruto City), and its bright golden color (kin means gold in Japanese). In most establishments around the region, you'll find these sweet goodies prepared any way you can think of: baked, fried, made into ice cream, or a variety of desserts, etc. Try them all, you won't get enough of them!
9. Dare to Cross an Old Suspension Bridge Woven From Vines in Iya Valley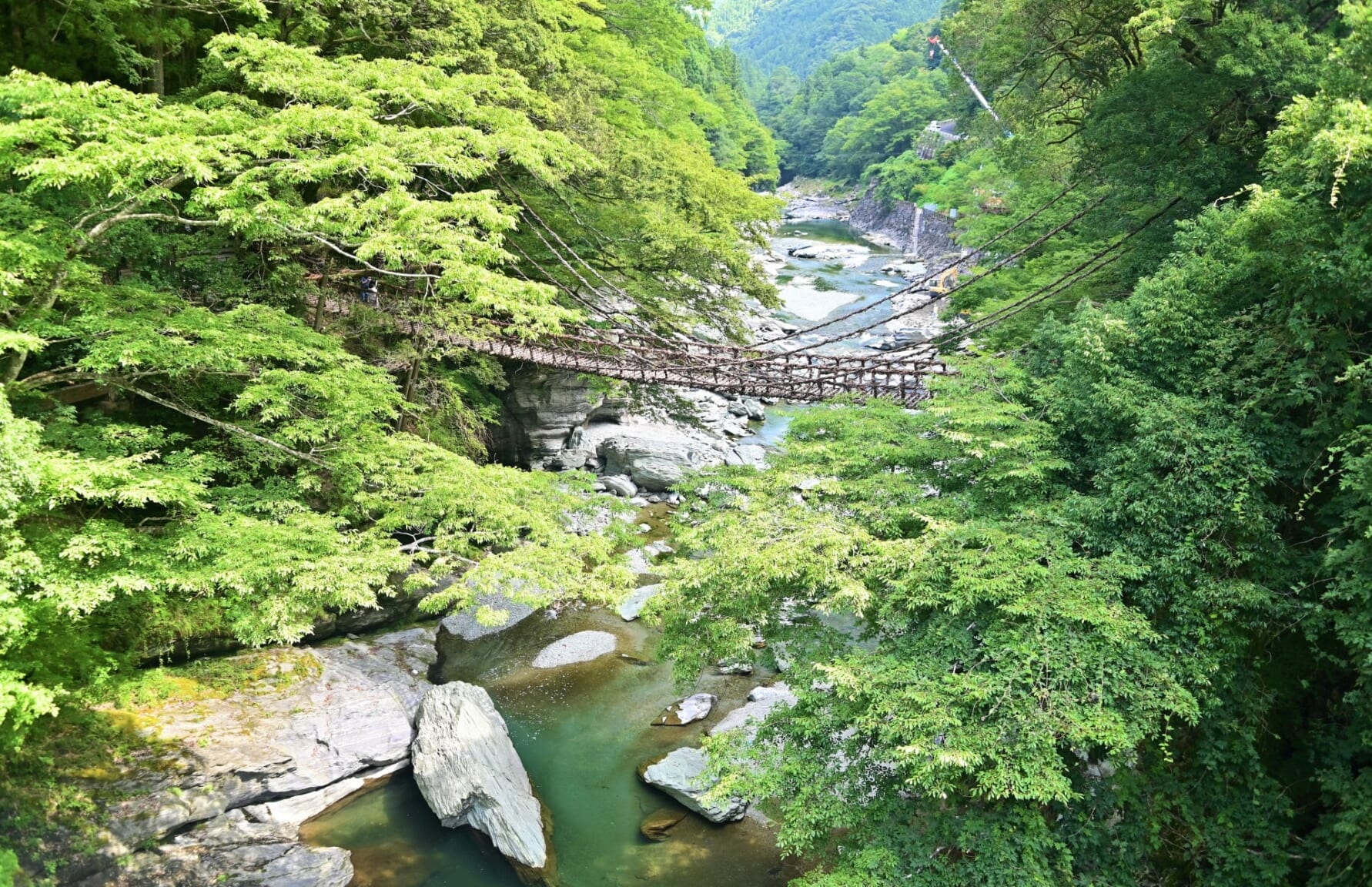 Iya Kazurabashi (祖谷かずら橋) is one of the last remaining bridges built with mountain vines across the Iya Valley, out of the 13 that once stood here centuries ago. It is said that these bridges were originally made with vines on purpose, as it's a sturdy enough material to cross and yet easy enough to be cut in case you were chased by someone with less than friendly intentions, so bear this in mind while you cross the 45-meter long bridge, which is 14 meters high above the river. Oh, and there's a 10 cm gap between each wooden bar, which allows for a very nice view under your feet (if vertigo is not a problem) and a nice reminder to be careful! If durability is one of your concerns, no need to worry as the bridge is rebuilt every 3 years.
10. Feast on Seafood Like a Pirate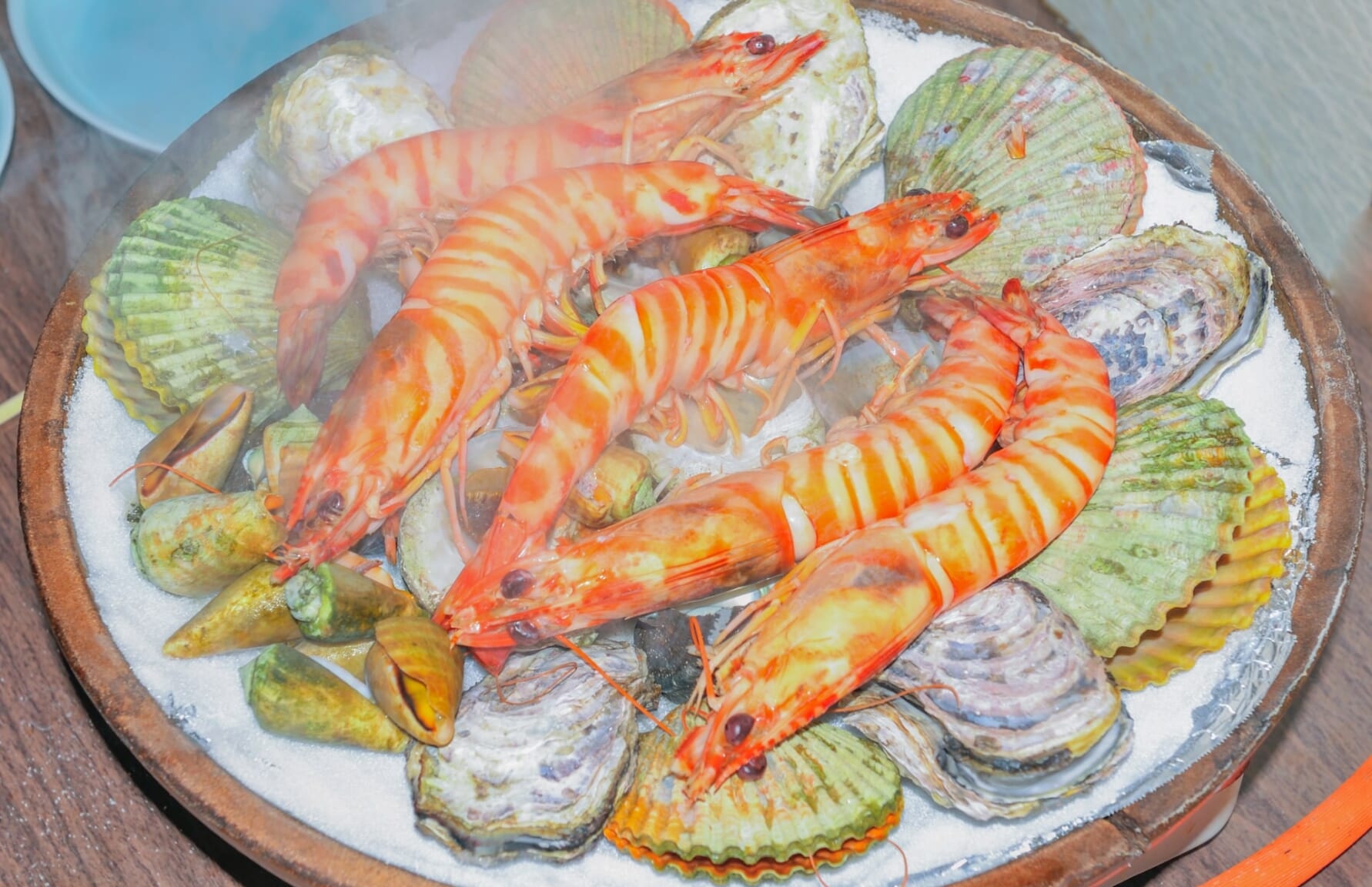 One of Tokushima's signature culinary specialties is literally called "pirate food", or Kaizoku ryori (海賊料理). While this is more a popular denomination for fishermen's typical fresh seafood such as lobsters, scallops, abalone, etc, all of which were abundant and easy to grill, it does tie in with a very interesting aspect of the region's history. From the Muromachi Period (1336-1573) until the Azuchi-Mmoyama Period (1568–1600), the Seto Inland Sea was practically dominated by pirates (the Murakami clan being the most prominent) who controlled the commercial routes, playing key roles in diplomacy and international trade. So the next time you're enjoying the finest fruits de mer Tokushima has to offer, you can also think about the cultural heritage behind this traditional dish.
My Top Pick From This Bucket List
If you are visiting Tokushima Prefecture for the first time, the Naruto Whirlpools should definitely be at the top of your list! You are already at a remote location way off the beaten path as usual Japan circuits go, you may as well check out such a unique phenomenon in the world, caused by a serendipitous combination of climatological and topographical conditions!
---
Tokushima Prefecture and the culture developed around the islands of the Seto Inland Sea offer a different and very authentic facet of Japanese culture and lifestyle. As one of the most remote areas in Japan, there are plenty of fascinating things to discover and a wealth of natural treasures for our enjoyment.
▽Check out the attractions you should experience across Japan with this Japan Bucket List!▽
▽Here are more things to do in other Shikoku's prefectures!▽
▶︎10 Best Things to Do in Ehime
▶︎10 Best Things to Do in Kochi
▶︎10 Best Things to Do in Kagawa
▽Subscribe to our free news magazine!▽

For more information about traveling in Japan, check these articles below, too!
▽Related Articles▽
▼Editor's Picks▼
---