How to Book Tickets to Popular Museums and Theme Parks in Japan
Tokyo Disneyland, Universal Studios Japan and more! Buy here the tickets in advance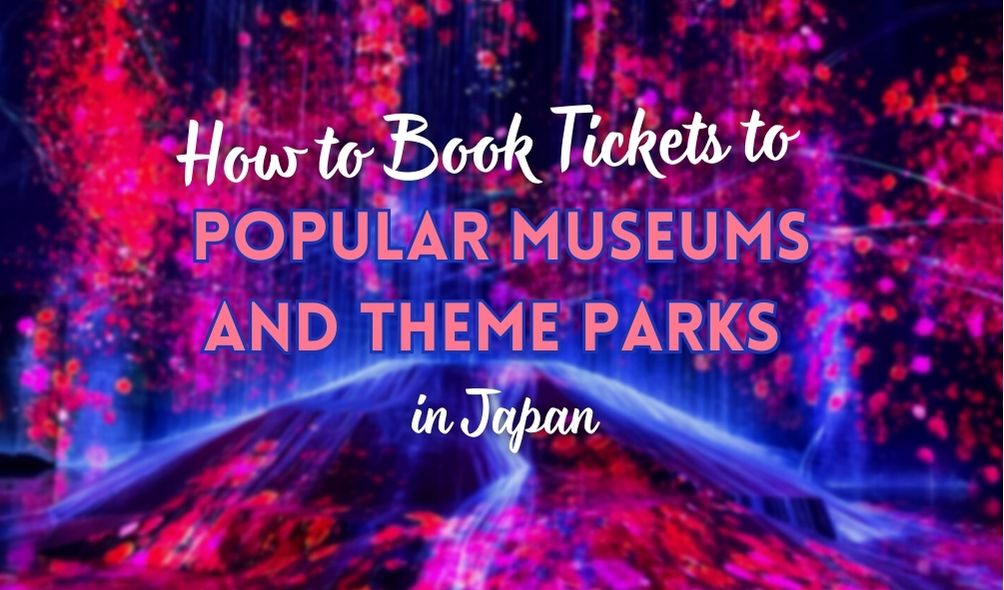 Japan has been on the list of the most popular countries among tourists for years, and it has so much to offer, from shrines, temples and ancient buildings to skyscrapers and the latest visual technology.
But it also offers many unique famous museums and amusement parks that can only be enjoyed in Japan. In most cases, tickets can be bought at the ticket office on the day or online in advance. After such a long trip, it would be a pity not to be able to get in because tickets are sold out, so buying tickets online is the best recommended option. Especially for the most frequented places.
In this article I compile some of the popular museums, theme parks and tourist attractions in Japan and where to buy tickets online, so you can plan your trip in advance and don't miss anything!
*Please note that this article contains affiliate links.
Harry Potter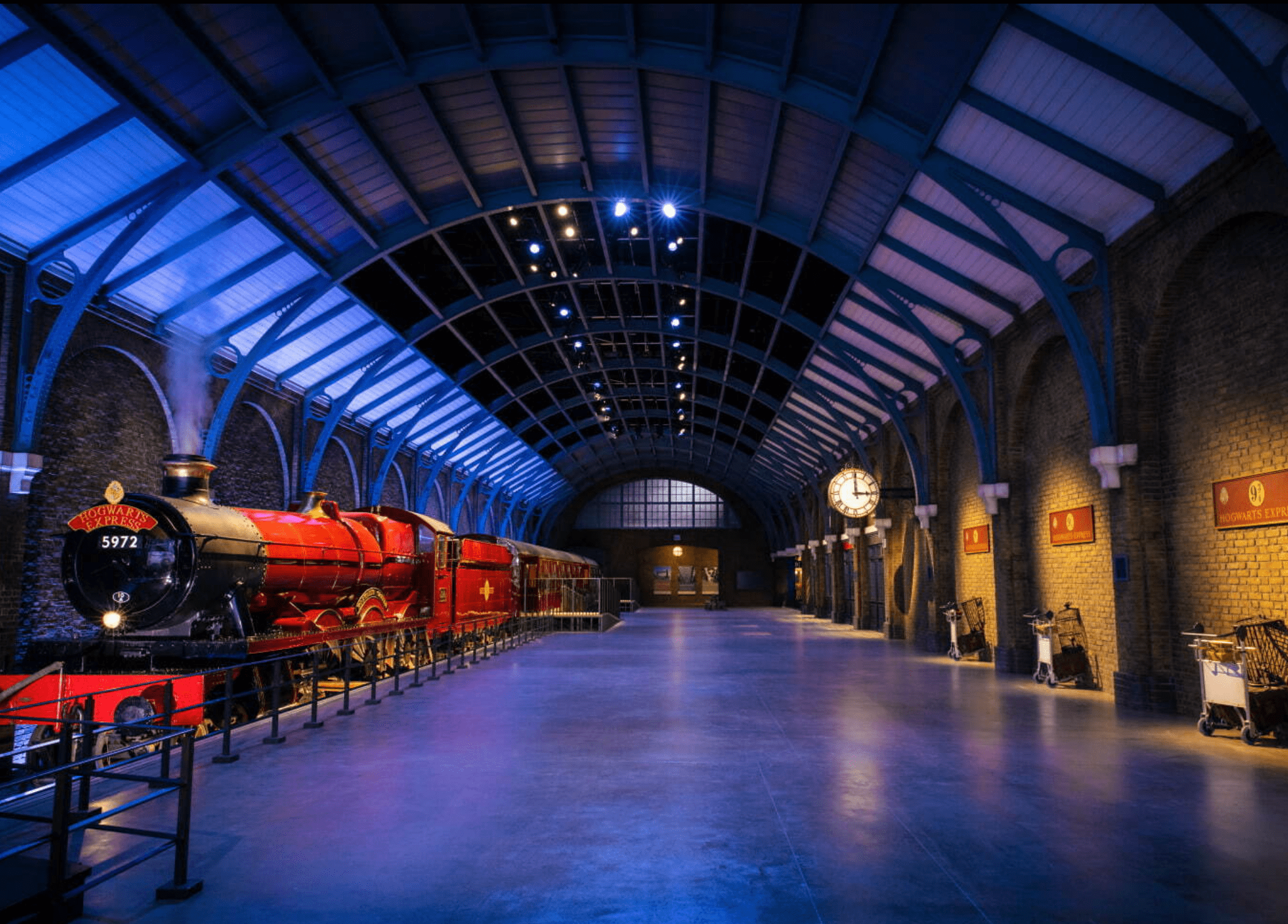 Harry Potter Studio Tour Tokyo is the newest attraction in the city of Tokyo. Opened in 2023, it has quickly become one of the most popular sites for both locals and tourists. It is not a Harry Potter amusement park, but a recreation of the sets and materials used in the films, both old and new, and you can also enjoy a special Harry Potter-inspired menu!
Tickets are sold out 1-2 months in advance, so it is advisable to buy them as soon as possible.
▶︎Get your tickets for Warner Bros. Studio Tour Tokyo — The Making of Harry Potter!
More info: Harry Potter Studio Tour Tokyo to Open in 2023
Disneyland and Disney Sea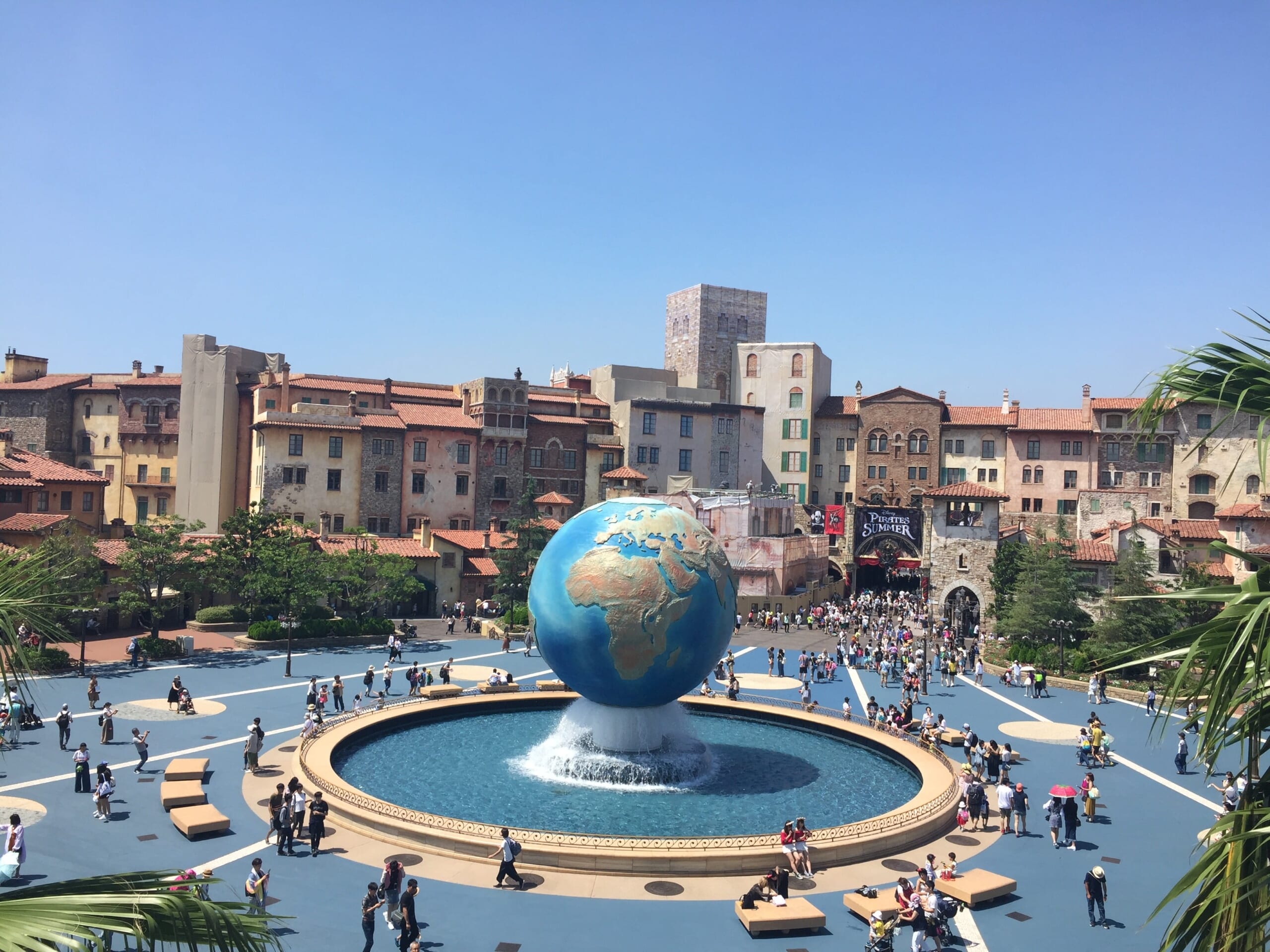 The Disney Tokyo parks, which include Tokyo Disneyland and Disney Sea, have been one of the most visited places in Japan for years. The magical world of Disney, Tokyo Disneyland can only be enjoyed in a few countries, including Japan. So many fans take advantage of their trip to Tokyo to go there. In addition, Tokyo Disney Sea is a unique park that only exists in Japan!
As with the Harry Potter Studio, tickets usually sell out at least 2-3 weeks in advance, especially for special events such as Halloween or Christmas. If you want to make sure you will be able to visit the park, make sure to buy your tickets in advance.
▶︎Buy your tickets for Tokyo Disney Resort here!
More info: How to Get Tickets for Tokyo Disneyland and DisneySea
Universal Studios Japan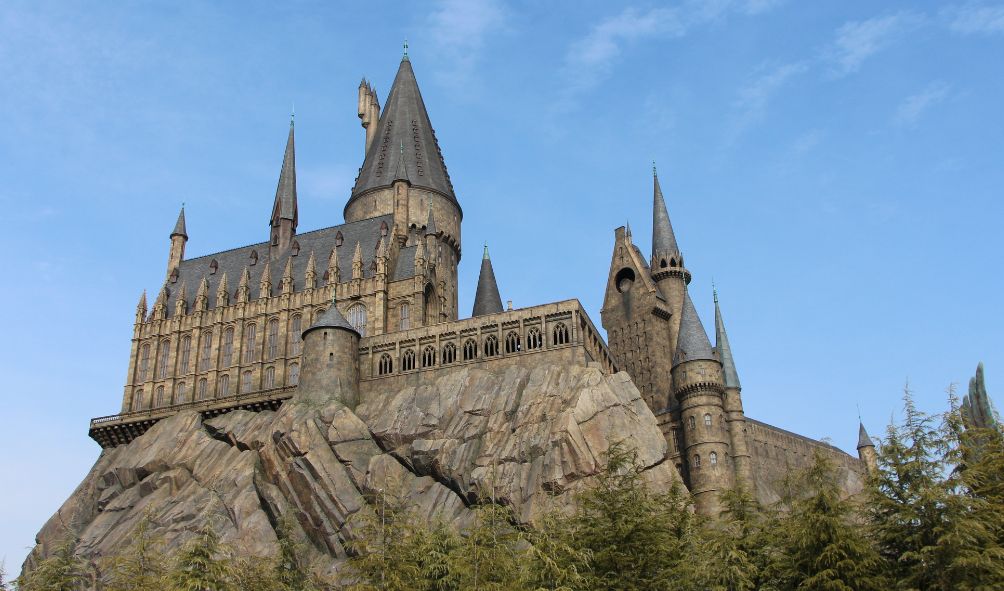 The other most popular amusement park in Japan is located in Osaka, in the Kansai area. Universal Studios Japan is a theme park centered on Universal Studios movies, but the Japanese park also has collaborations with other companies. The new area dedicated to Super Mario, the legendary Nintendo game, has been a huge success and the park has been packed ever since. Visitors can also enjoy the area dedicated to the magical world of Harry Potter, with a recreation of the Hogwarts School castle itself.
▶︎Book your Universal Studios Japan Osaka e-tickets here
More info: Best Things to Do at Universal Studios Japan
teamLab Museums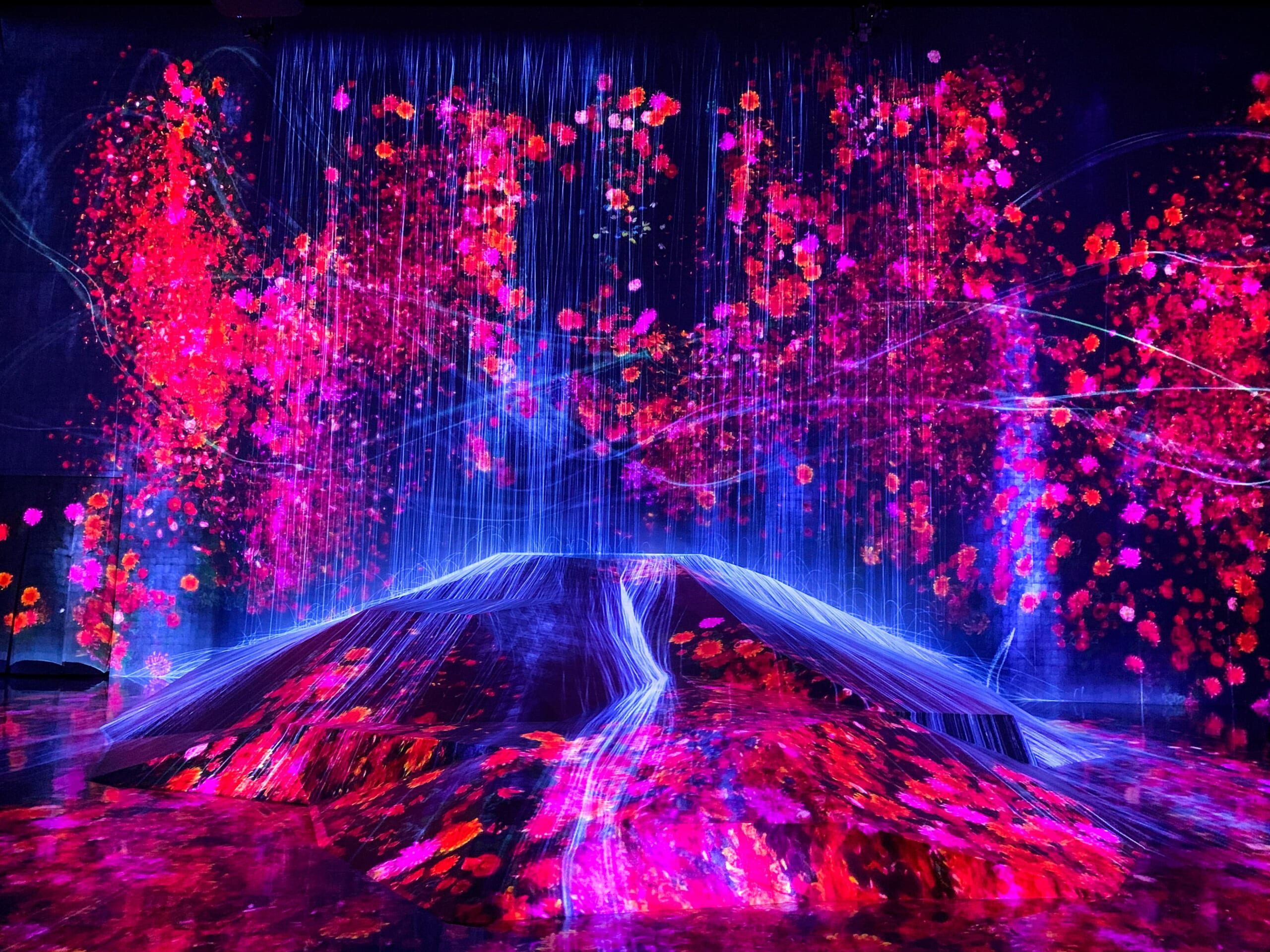 teamLab was the first digital art museum in the world, and it quickly became one of the main tourist attractions in Tokyo. Years later, teamLab has opened several museums not only in Tokyo but also in different cities in Japan, such as Osaka and Fukuoka! So if this is not your first trip and you have already seen the two museums in Tokyo, you can still enjoy new experiences!
▶︎Tickets for teamLab Planets TOKYO in Toyosu
▶︎Tickets for teamLab Resonating Life in the Acorn Forest
▶︎Tickets for teamLab Garden OSAKA
▶︎Tickets for teamLab Forest FUKUOKA
More info: Best TeamLab Spots in Japan
Shibuya SKY Observatory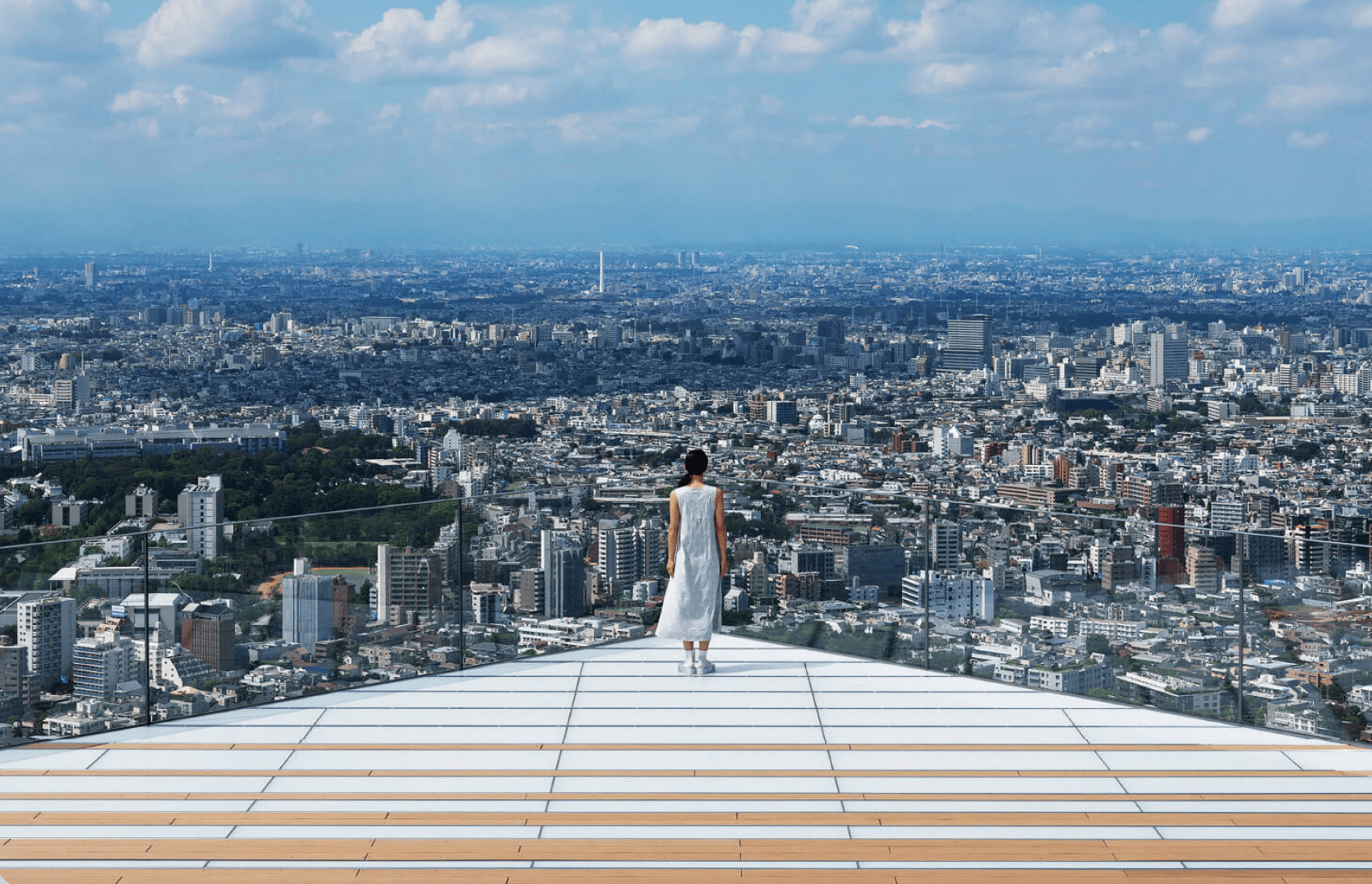 Another recent development in the city of Tokyo is the new observatory with incredible views of the Shibuya Scramble at the top of the Shibuya SKY, a new complex in the ever-bustling Shibuya district.
▶︎SHIBUYA SKY Admission Ticket
You can buy the tickets at the counter when you visit or online before going.
More info: Shibuya Sky, the New Observatory on Top of Shibuya Scramble Square
Art Aquarium Museum GINZA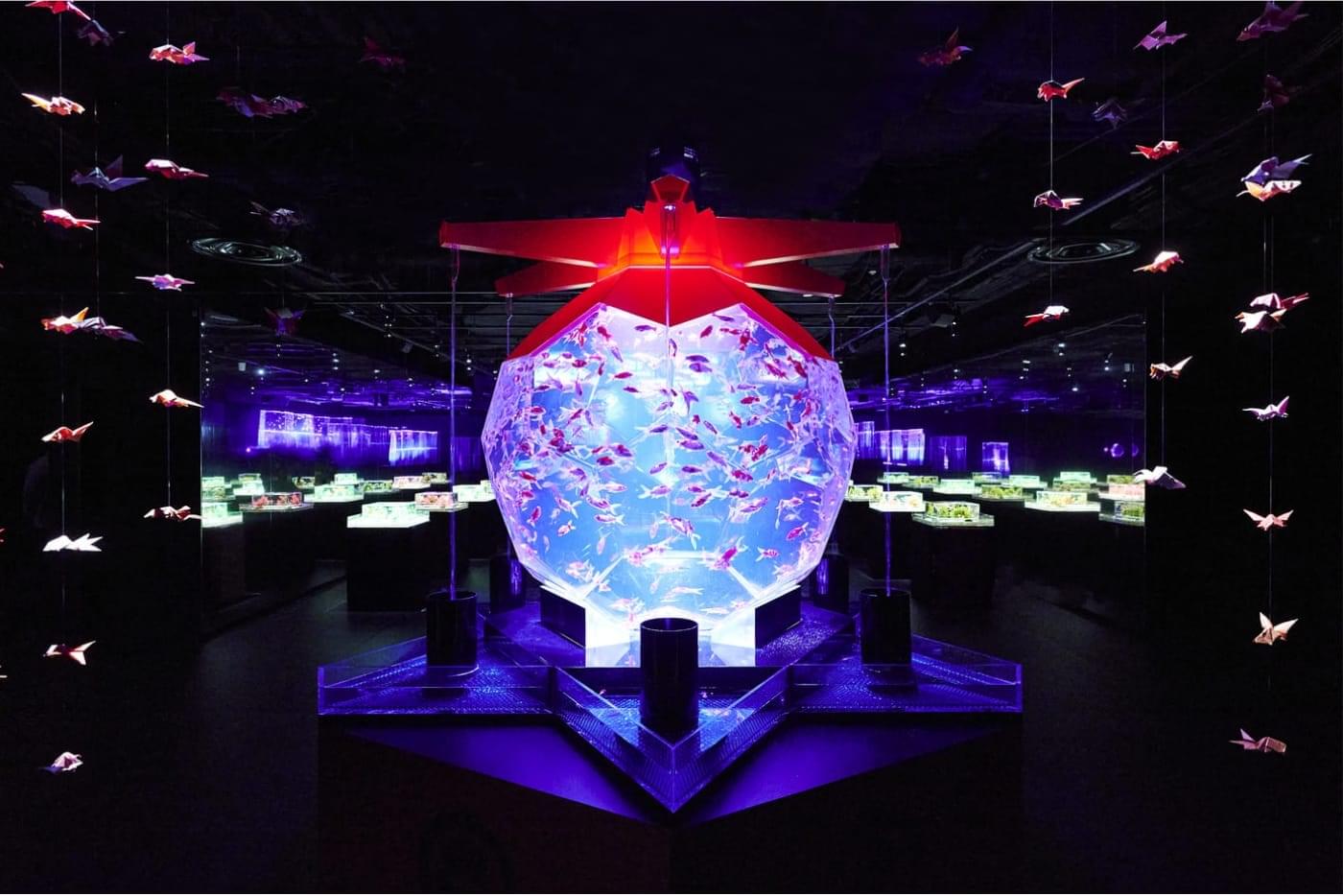 Art Aquarium Museum is an unique aquarium/museum that combine goldfish and the latest digital art using lights, sound and fragrance. If you like digital art like teamLab or Naked's exhibitions, you'll love this little museum! It's perfect for families with children, friends or couples.
Ghibli Park
One of the most awaited events for anime fans, especially fans of Ghibli Studios movies. A theme park dedicated to their favorite movies. Until now there was only the Ghibli Museum in Tokyo, which although very interesting, is more a museum dedicated to the creative process. The Ghibli Park recreates settings of some of the most famous movies, such as a life-size recreation of Satsuki and Mei's house from My Neighbor Totoro.
Tickets are selling out fast, and are available only through the official website.
More info: How to Buy Tickets for Ghibli Park from Overseas
Fuji Q-Highland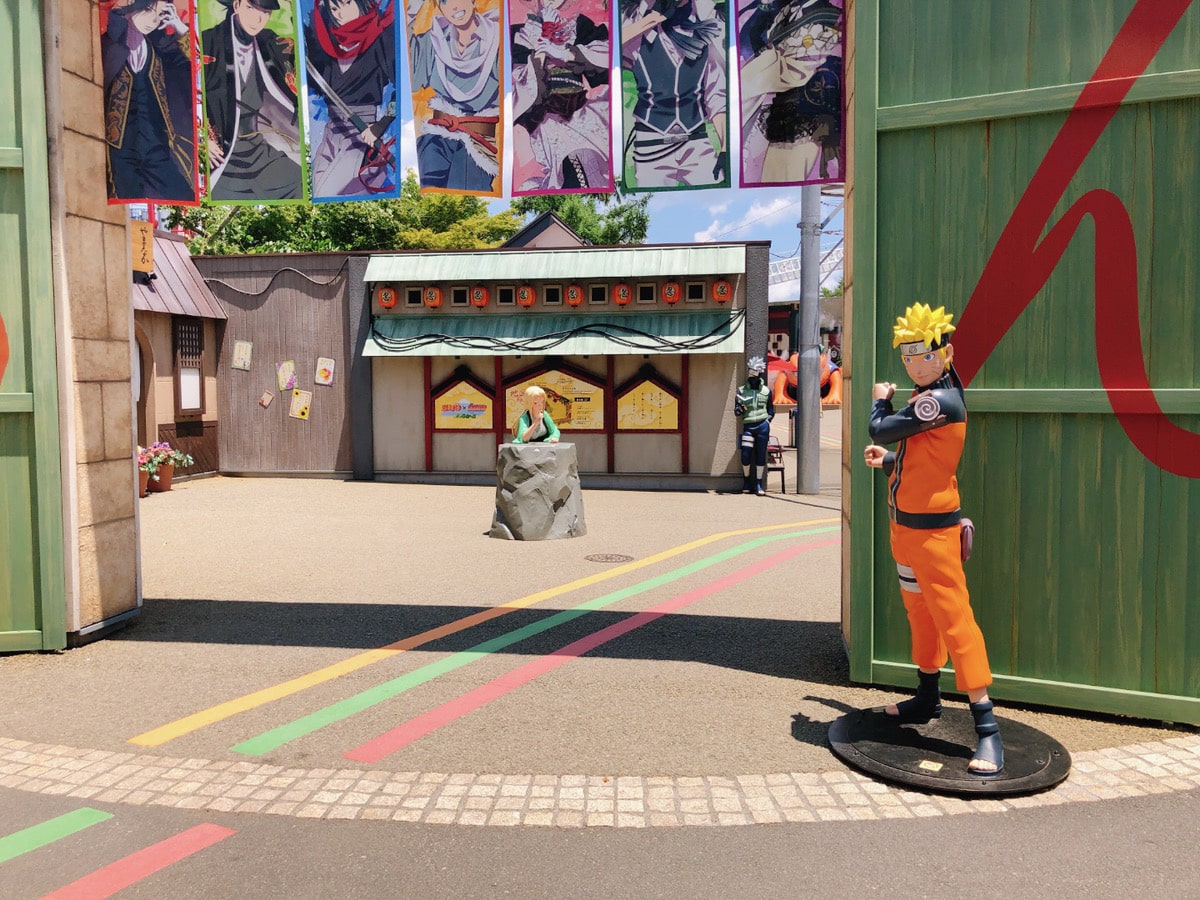 Fuji Q-Highland is an amusement park at the foot of Mt. Fuji, about two hours from Tokyo. The park has some of the best attractions in the country, especially for speed and adrenaline lovers. It also has a terrifying haunted house, and an area dedicated to Naruto and Boruto anime!
▶︎Get NOW your tickets for Fuji-Q Highland!
You can buy the tickets online in advance or on-site when you visit the park. However, online ticket purchase is recommended to save time and secure your entry.
More info: Fuji-Q Highland Guide: Best Things to Do
Ghibli Museum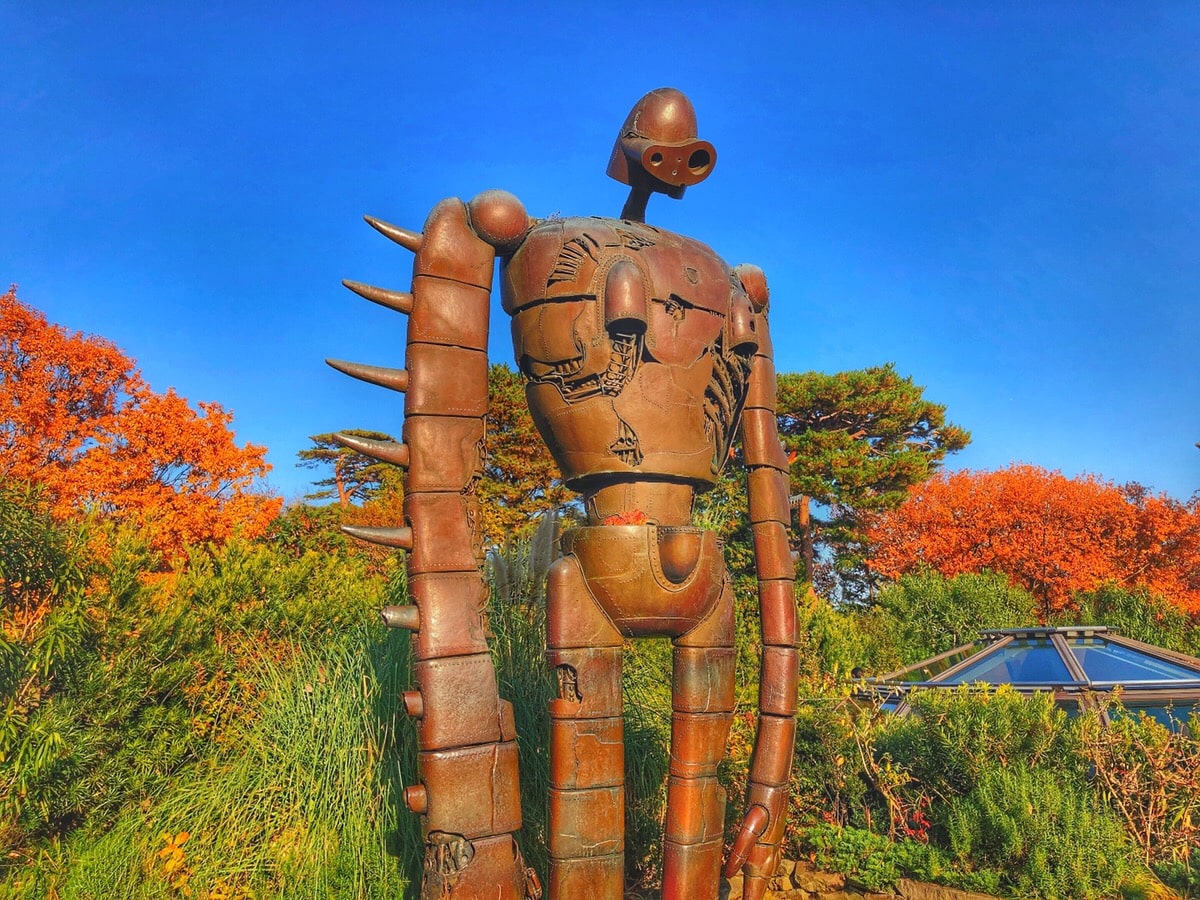 The famous Ghibli Museum is already a classic for all manga and anime fans. The museum is located on the outskirts of Tokyo, in Mitaka. There you can see original material, film screenings, special food and even reproductions of some elements of the most famous films, such as a Gatobus or the robot from The Castle in the Sky in the attic! And what's more, Totoro will be welcoming you at the entrance.
Tickets go on sale a month in advance, and sell out in a matter of minutes.
More info: Best Ways to Get Ghibli Museum Tickets
SANRIO Puroland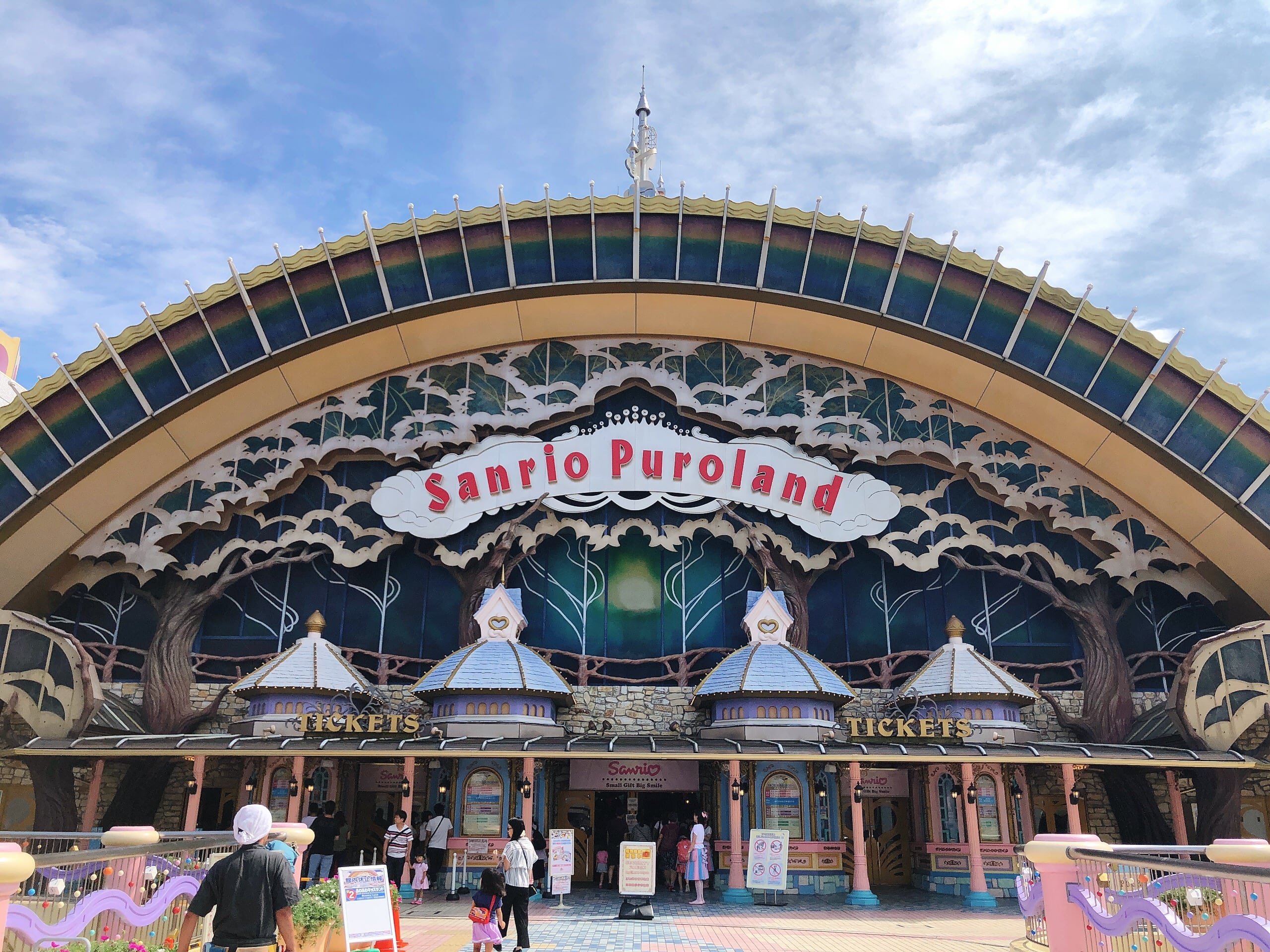 Japan is the land of cute things and kawaii culture, home of Hello Kitty and other adorable characters. So it's not surprising that there is a theme park dedicated to Hello Kitty and her friends. Sanrio Puroland is an amusement park from the Sanrio company, creators of adorable characters like My Melody and Kuromi, Cinnamoroll, Pompompurin and others!
A very popular destination especially for families with children.
▶︎Book Tokyo Hello Kitty Theme Park E-Tickets
You can buy the tickets at the counter when you visit or online before going.
More info: Sanrio Puroland: Hello Kitty Theme Park in Tokyo!
Tokyo Joypolis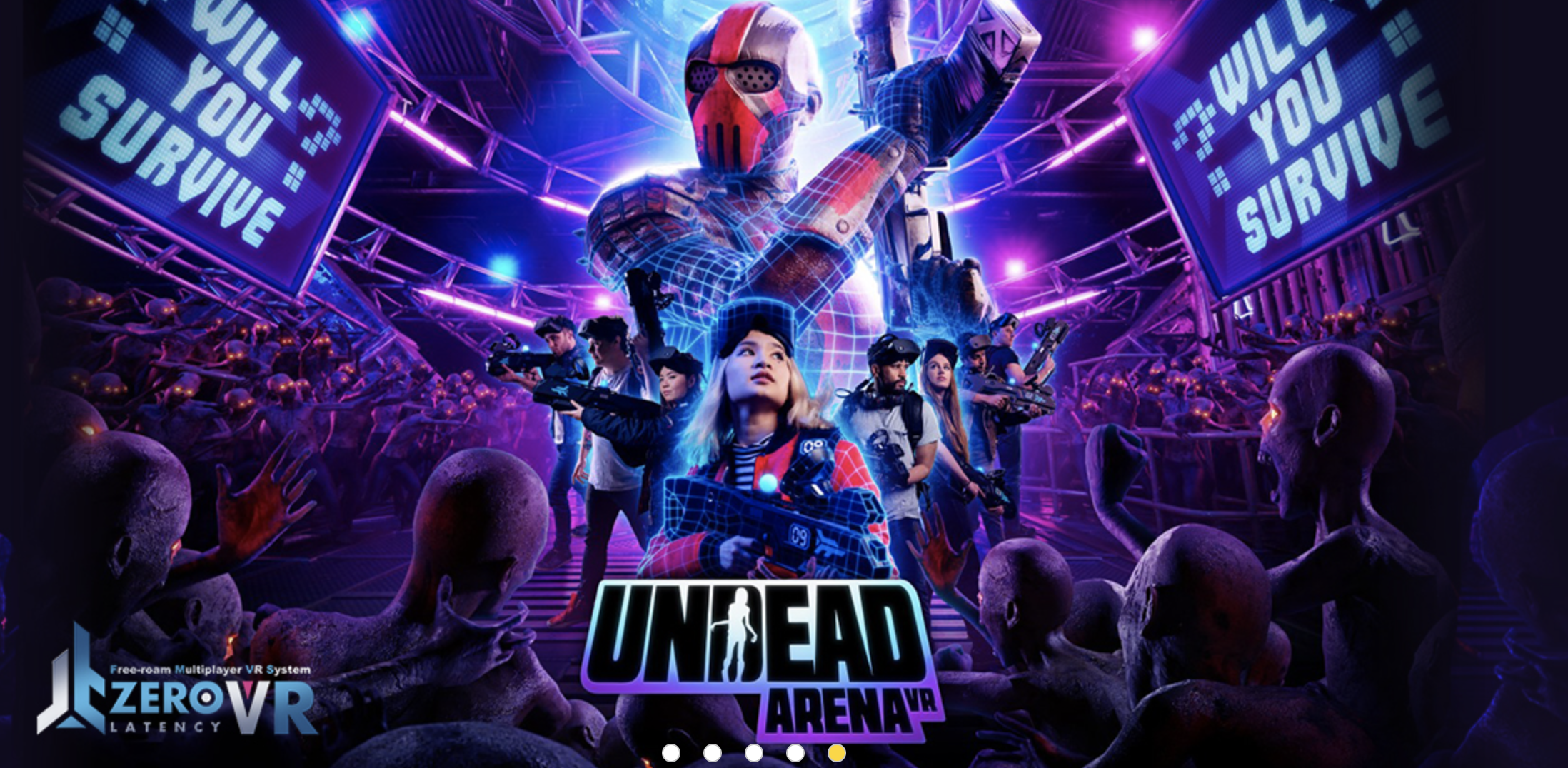 Tokyo JOYPOLIS is a large indoor amusement park, offering unique VR experiences, the latest games and entertainments with cutting edge technology. The park is located in Odaiba, where we also find the teamLab Planets, the giant Gundman robot and many other amusements. Perfect for a rainy day or if you want to have a different and fun day!
You can buy the tickets at the counter when you visit or online before going.
Osaka Castle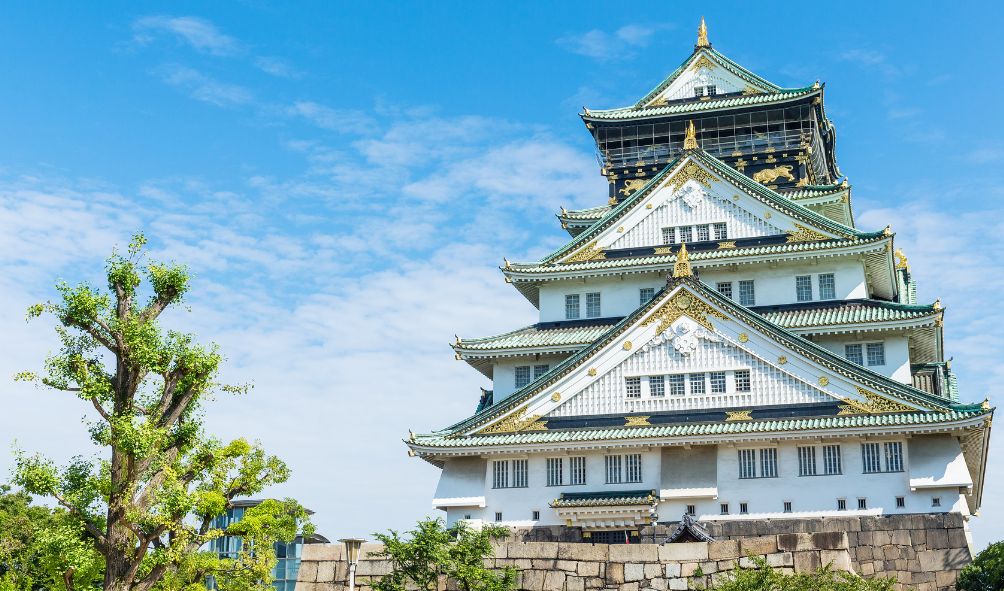 It's not all museums and amusement parks. Japan also has many ancient buildings worth visiting. The imposing Osaka Castle, a remnant of the old samurai era, is one of the city's major tourist attractions. On the outside it's preserved as it once was, while inside it has been converted into a museum. The highest part has a viewing platform from which you can look out over the city.
▶︎Osaka Castle Admission Ticket
You can buy the tickets at the counter when you visit or online before going.
More info: Osaka Castle, the Symbol of Warring States Period
LEGOLAND Tokyo/ Nagoya/ Osaka
If you were a fan of Lego toys when you were little (or not so little) or if you are travelling with children, make a note of these places! There are 3 Lego parks in Japan. LEGOLAND Discovery Center Tokyo and Osaka are indoor parks, where visitors can enjoy different Lego attractions and play with Lego blocks. The centre in Tokyo has more than 3 million Lego blocks.
But if you are looking for something even more special, LEGOLAND Japan in Nagoya will surprise you, as it's a LEGO-themed amusement park!
▶︎Legoland Discovery Center Tokyo Tickets
▶︎Legoland Japan Resort Tickets
▶︎Legoland Discovery Center Osaka Tickets
You can buy the tickets at the counter when you visit or online before going.
More info: Guide to Legoland Discovery Center Tokyo
Tokyo SKYTREE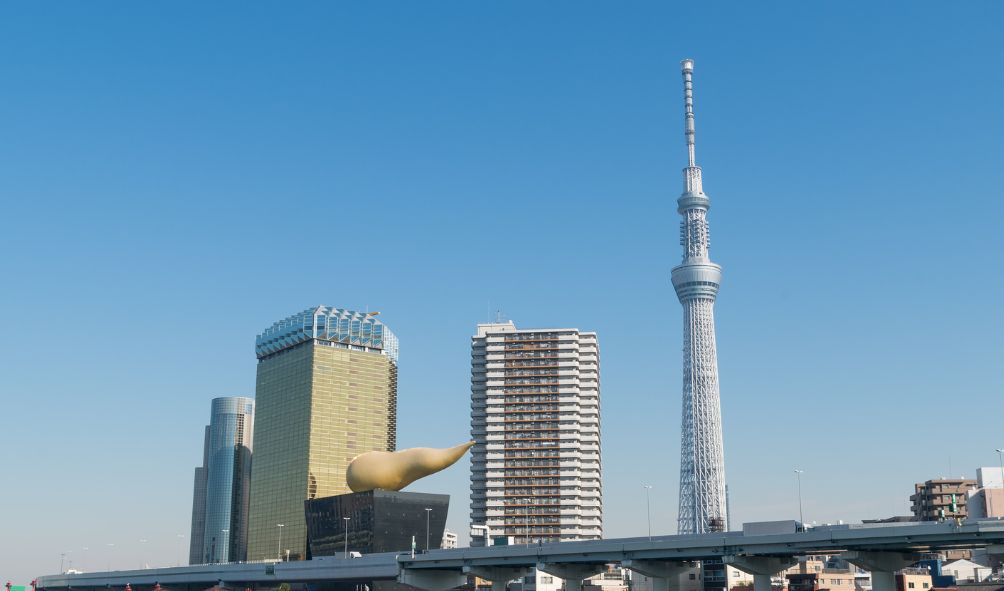 Tokyo Skytree is the highest observation deck in Japan, at 634 meters high. The modern design of the building makes it one of the most photographed in Tokyo. On the second floors there are also several stores and restaurants where you can buy souvenirs. But undoubtedly the best experience is to climb up to the observation deck and see the city at your feet!
▶︎Tokyo SKYTREE Admission Ticket
You can buy the tickets at the counter when you visit or online before going.
More info: Tokyo Skytree, The New Symbol of Modern Tokyo
Yomiuriland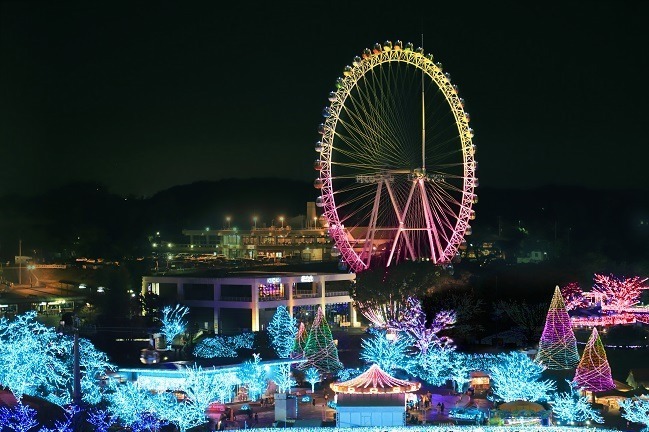 Last in this list we have Tokyo's largest amusement park, Yomuriland. The park is famous among Tokyoites especially in winter for its popular Christmas illumination.
▶︎Buy your tickets for Yomuriland here
You can buy the tickets at the counter when you visit or online before going.
More info: Yomiuriland Jewellumination 2023-2024
---
Excited about your trip to Japan? Here you have more articles that can help you to organize your trip and enjoy the best time in Japan!
▽Related Articles▽
▼Editor's Picks▼
---