5 Best Glamping near Osaka
A guide to the most popular Glamping sites in the Kansai region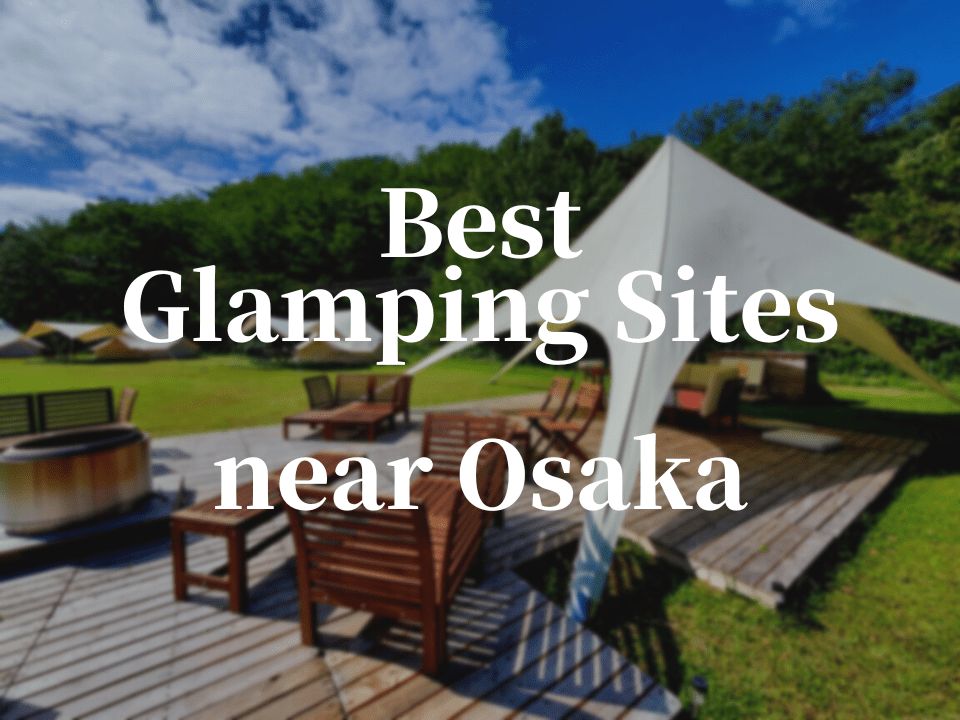 Have you ever heard of the term "Glamping"? Glamping is a fairly new word that is composed of the words "Glamorous" and "Camping" and refers to camping sites where you can just go without bringing any camping equipment or food for BBQ because the site will have it all ready for you. This style of camping is becoming increasingly popular in Japan, to the point that you will be able to find a glamping spot pretty much in any prefecture in Japan.
In this article, I would like to focus on the Kansai region in terms of glamping sites. I will introduce to you our list of the 5 best glamping sites near Osaka. If you are planning on visiting Osaka or if you live in Osaka, hopefully, you will have some extra time to consider visiting one of these sites to enjoy both the beautiful nature that these places have to offer as well as enjoying the luxurious experience that these places offer.
---
1. Palm Garden Maishima (Osaka)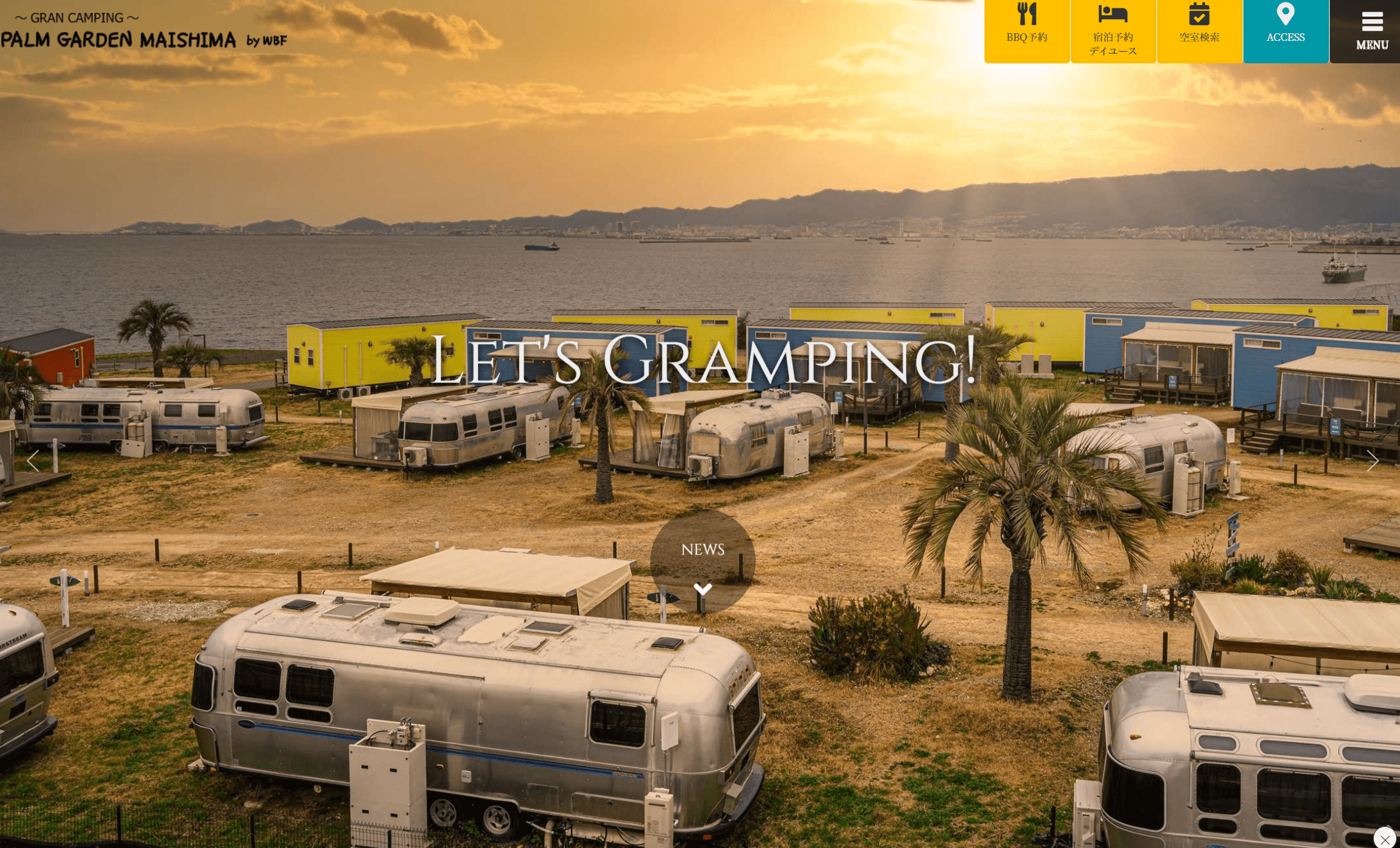 The first glamping site on this list is located right inside Osaka. Gran Camping Palm Garden Maishima (パームガーデン舞洲) by WBF is a glamping site located right next to Osaka bay. Its location is close to Universal Studios Japan and it is also famous for having a great view of the sunset. Being right next to the ocean gives it extra points as well.
An attractive point about this glamping site is the unique rooms they offer. You can choose between the camping trailer room and the Airstream room (Both of these types of rooms are brought straight from the US). These aren't rooms you will be finding in many other places in Japan.
▶Official Website: https://www.hotelwbf.com/palmgarden/
2. STAGEX Takashima (Shiga)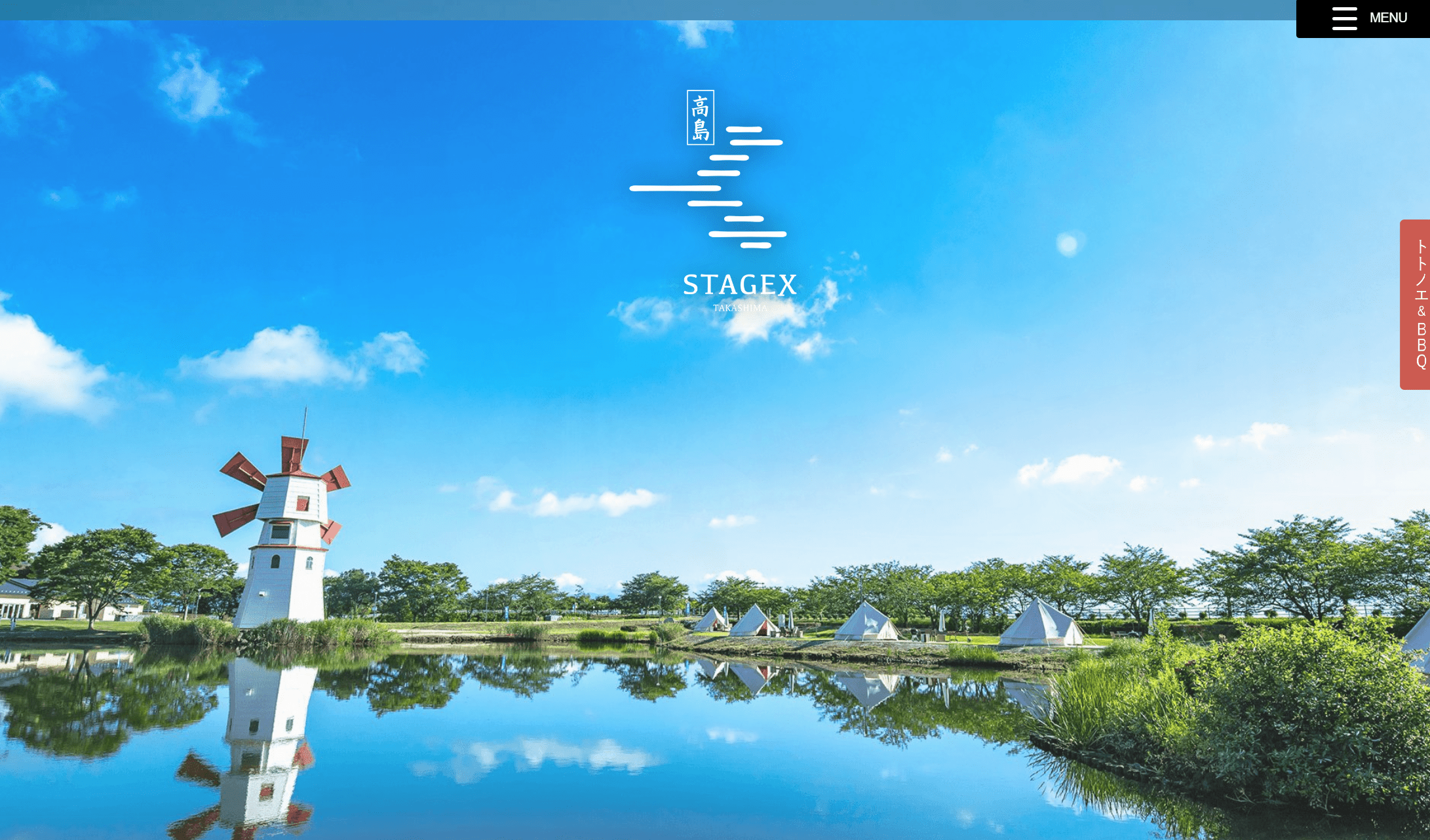 The next glamping site on this list is the STAGEX Takashima (ステージクス高島) in Shiga prefecture. This foreign-looking beautiful site is located in Takashima city, right next to Lake Biwa. Other than the area of the room and the BBQ area, the spacious 7 ha area includes a cafe/restaurant, a cycling station, and lots of open green spaces where you can enjoy yourself with your friends, family, and even pets.
The rooms you can stay in are either tent-type or cabin-type. And there are many activities that you can do at lake biwa such as stand-up paddle boat.
▶Official Website: https://www.takashima.stagex.jp/
3. Grand Chariot Hokutoshichisei 135° (Hyogo)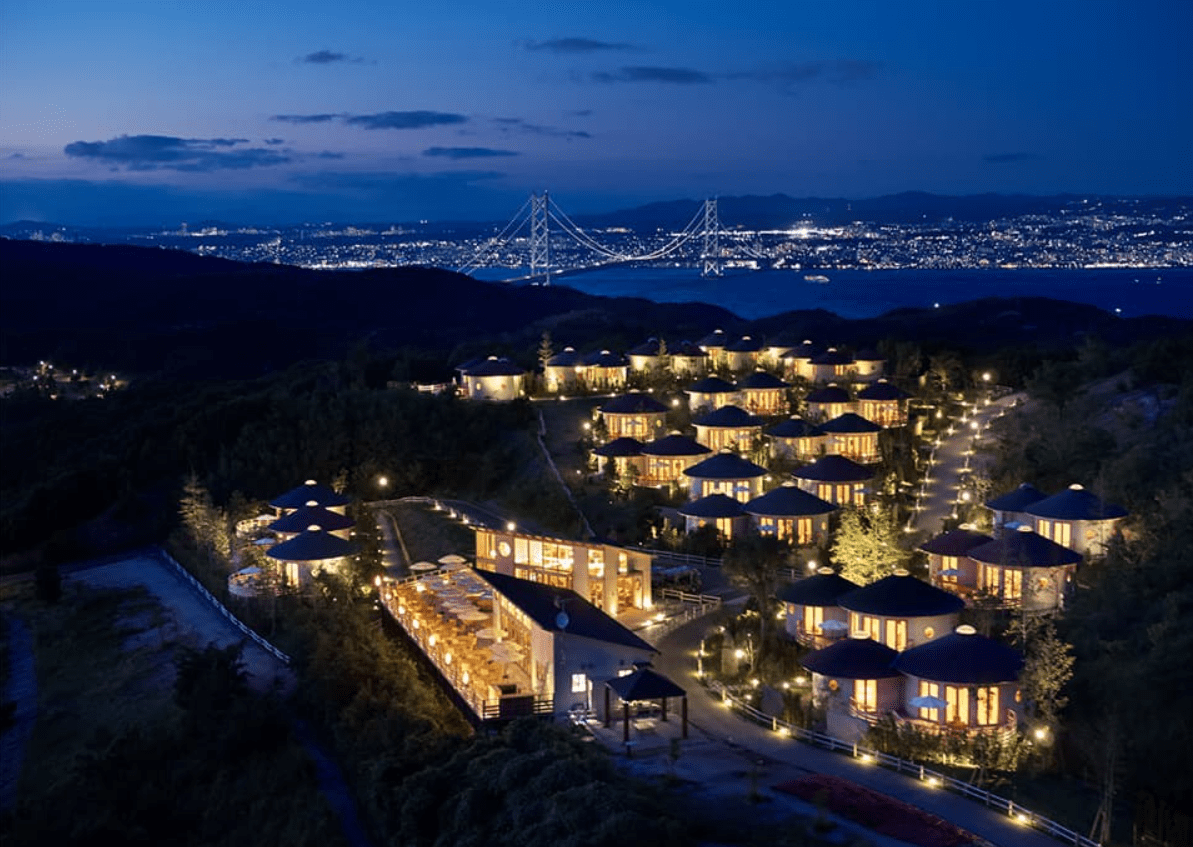 Next on this list is Grand Chariot Hokutoshichisei 135° (グランシャリオ北斗七星135°). This glamping site is located on top of a hill in the northern area of Awaji island, Hyogo prefecture, having a clear view of Osaka bay and the port city of Kobe. The night view is especially beautiful since you can enjoy both the night lights of Kobe as well as the starry sky.
There are various types of rooms from which you can choose. some are for up to 2 people, others are for up to 4 people. There are also rooms you can stay with your pet. There are also rooms decorated with specific themes such as Naruto and Hello Kitty.
▶Official Website: https://awaji-grandchariot.com/
4. Shiosai Terrace (Wakayama)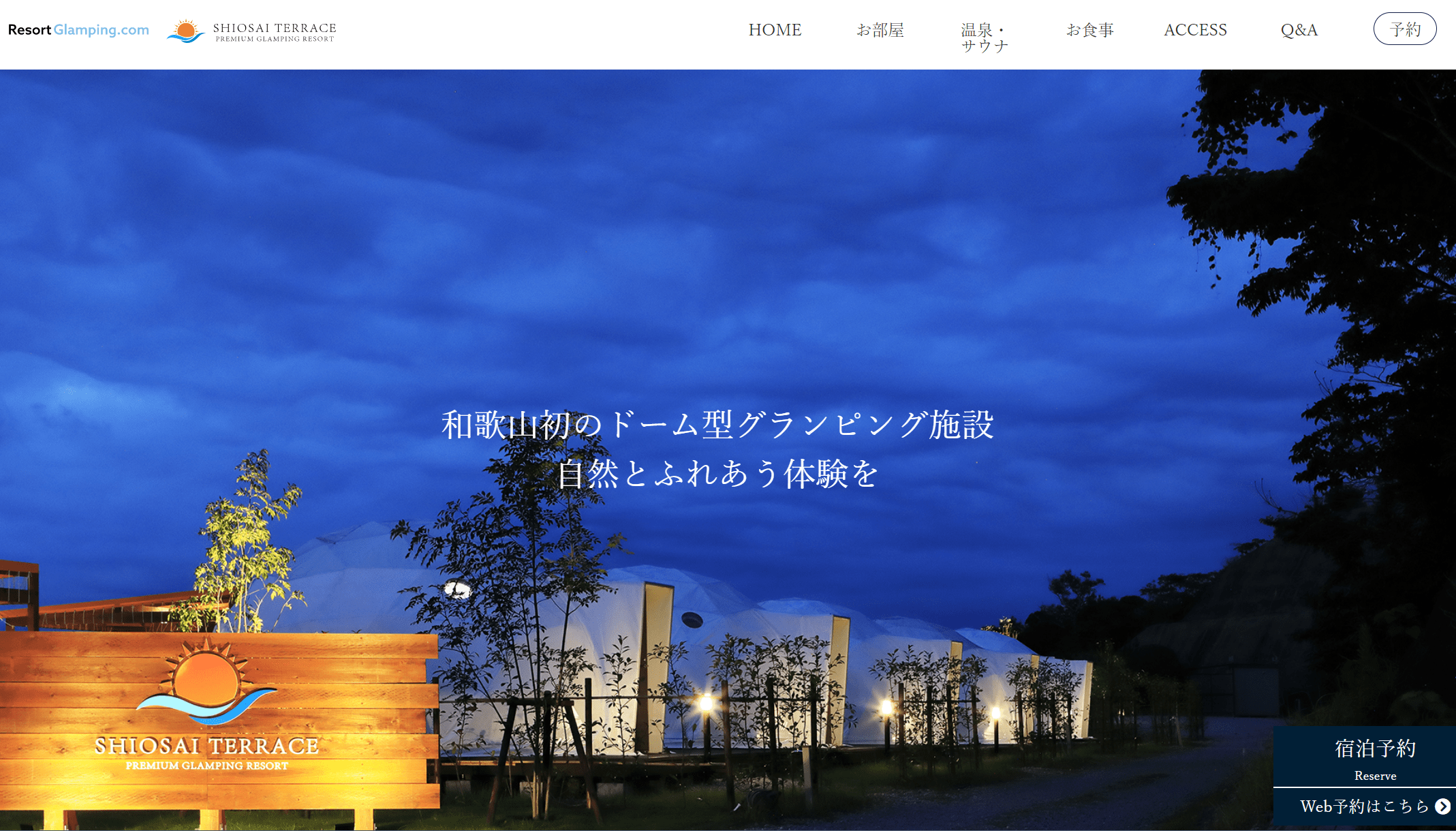 The next location is way south of Osaka. Shiosai Terrace is situated in Nishimuro district in Wakayama prefecture. This glamping site is right next to Shirahama beach which is one of the most popular beaches in the Kansai area. You will have a great ocean view from any of the rooms you will stay in.
The most attractive point about this place is definitely the large dome-type tents that are fully equipped with all the necessary things, amenities, and air conditioning. You can choose between the small rooms (up to 5 people) and the large rooms (up to 10 people). All rooms come with a personal terrace where you can enjoy the BBQ while having an uninterrupted view of the pacific ocean.
▶Official Website: https://www.shiosai-terrace.com/
5. Grax Premium Camp Resort (Kyoto)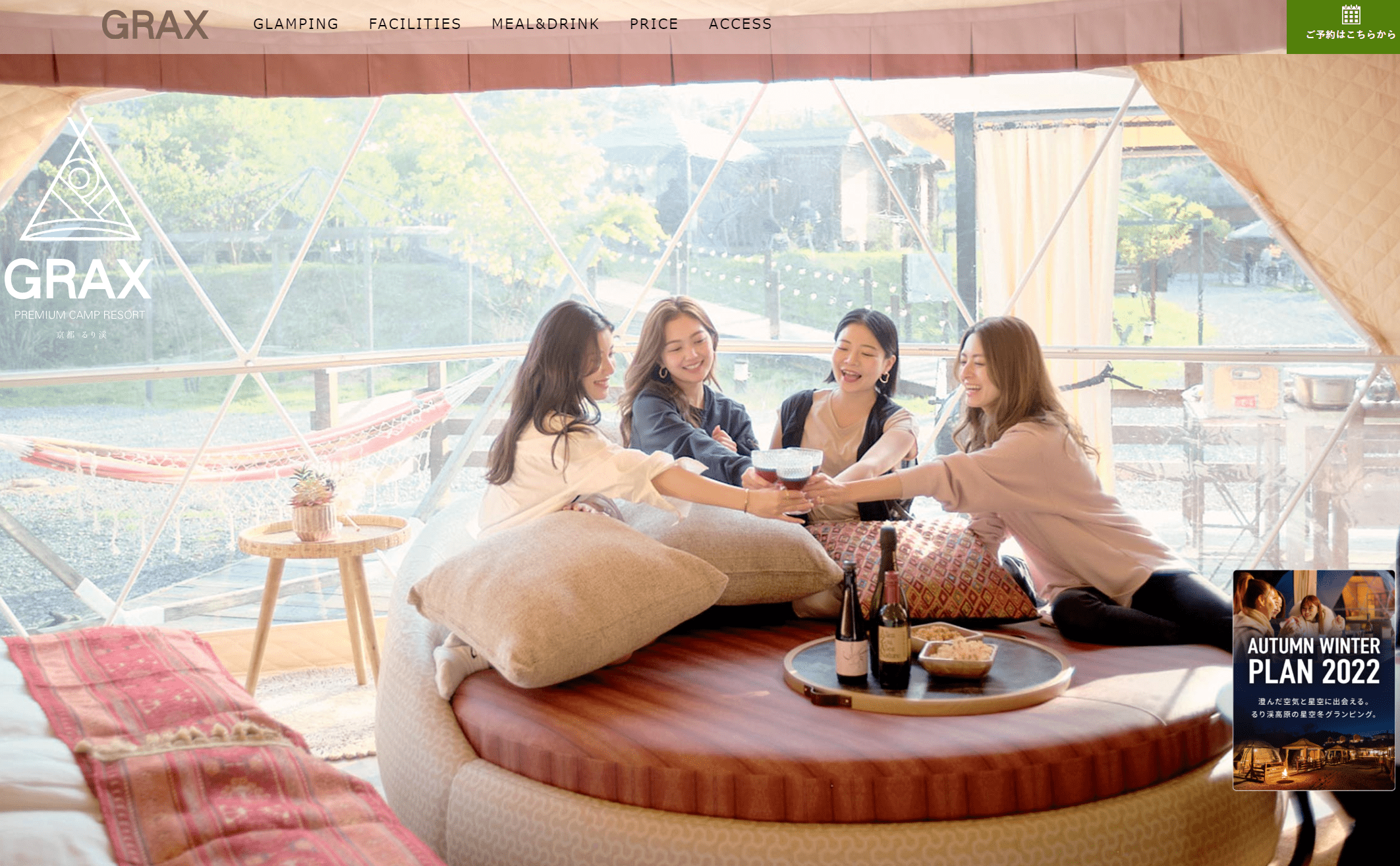 The last glamping site on our list is Grax Premium Camp Resort. This is a glamping site located in the Nantan district of Kyoto. When you first hear Kyoto, you might not imagine a mountainous area, however, this is a place well-removed from the city area where you can enjoy an uninterrupted time with nature.
The glamping site offers up to 9 types of rooms, all being luxurious and with all the necessary amenities. Some of the services you can enjoy on the site include a sauna, hot springs, restaurants, cafes, a lounge with books and magazines, and night illumination installations.
▶Official Website: https://www.grax.jp/
---
▽Subscribe to our free news magazine!▽

I hope this article has made you at least a little interested in checking out some glamping sites in the Kansai area, or even in Japan. If you liked this article and want to know more about the Kansai area, be sure to check out the following articles as well!
▽Related Articles ▽
▼Editor's Picks▼
---