Q Stay and Lounge Ueno: New Art Hostel in Tokyo
Q Stay and Lounge Ueno Newly Opened in Ueno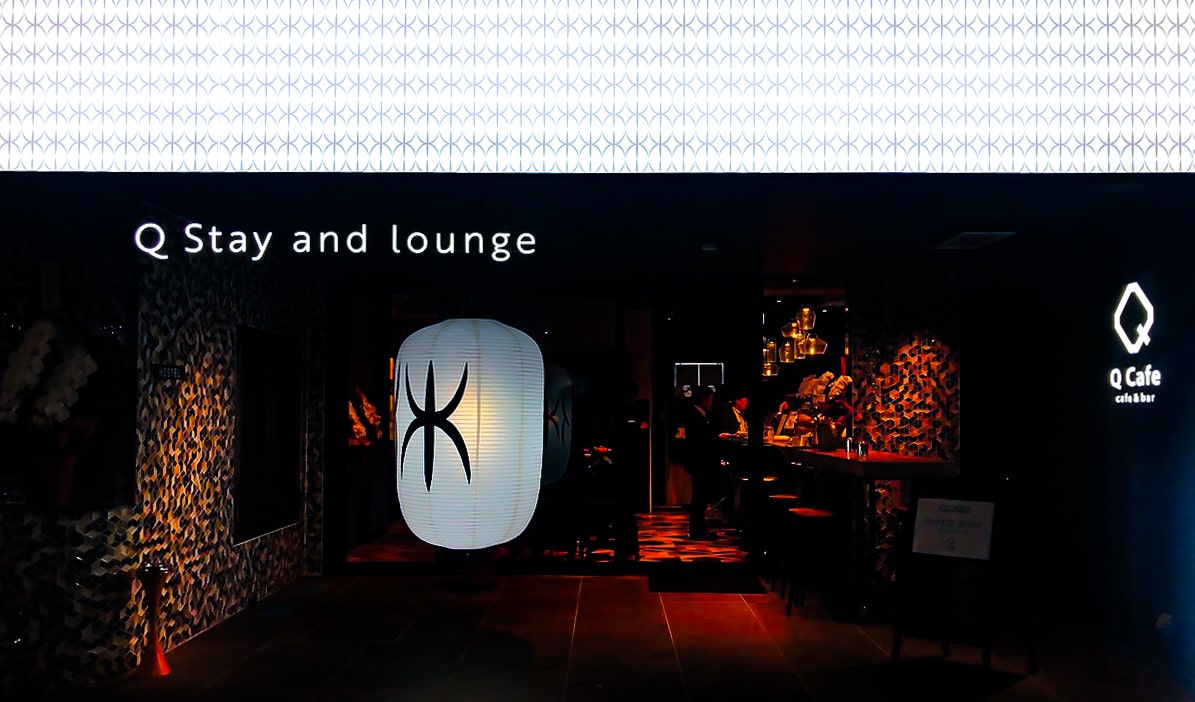 In the popular tourist area Ueno, a unique art hostel has newly opened, which is named "Q Stay and Lounge Ueno". About 2 years was spent on building the plot of the hostel, which is why the 5-story hostel looks well-designed for guests to comfortably stay, communicate with international travelers and enjoy art and technology.
Q Stay and Lounge Ueno with the concept "A hub of cultures in the heart of Tokyo" mainly consists of dormitory and private rooms and the lively cafe Q Cafe. There are lots of artistic drawings, wall paintings, high-tech equipment and various useful facilities filled in the building. Check out how Q Stay and Lounge Ueno is and how to make a reservation.
Q Cafe
The chic hostel welcomes you with a large lantern hanging at the entrance. On the first floor, the cool cafe and bar Q Cafe offers not only coffee, beer and snacks but chances to socialize and communicate with other guests who come from all over the world. The multilingual chat tool Kotozna Group Chat allows guests to talk to each other in their native languages translating over 100 languages.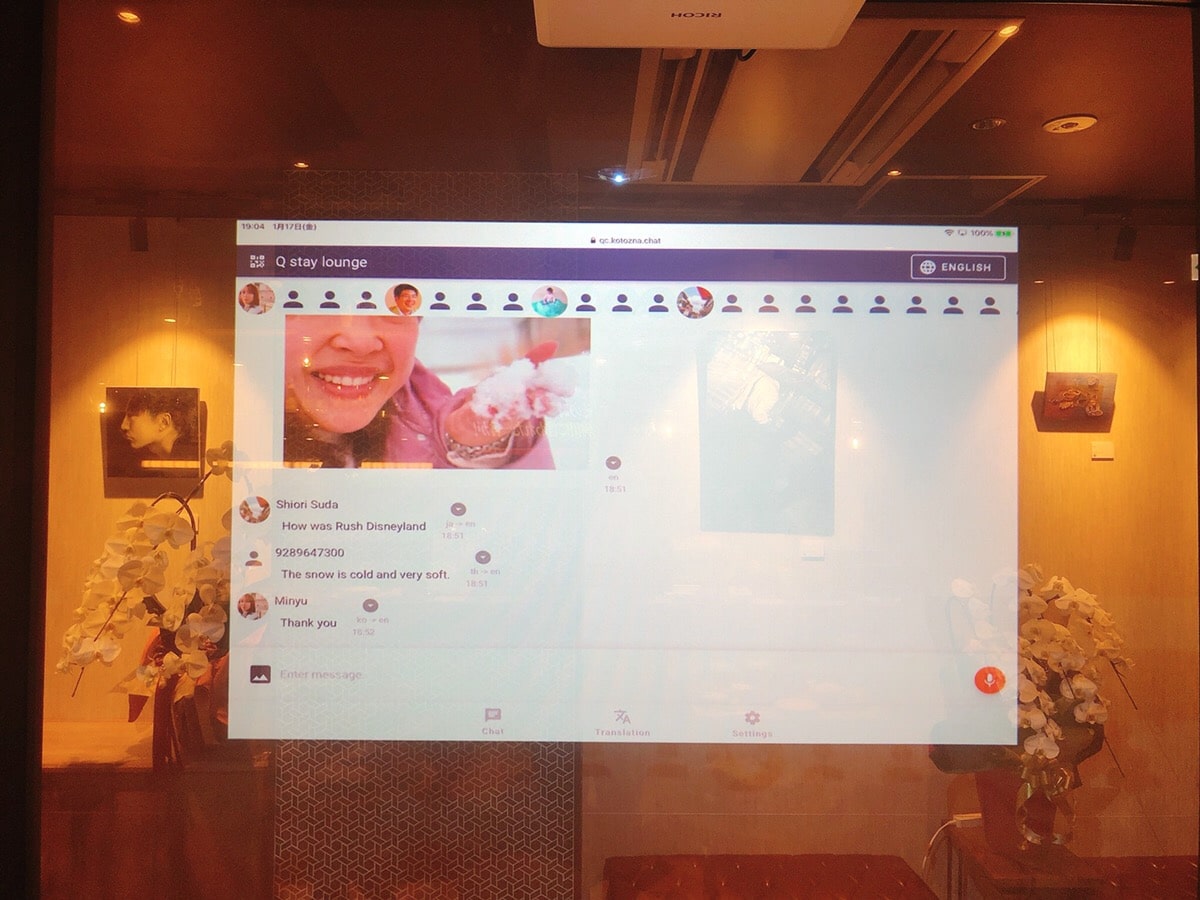 Several art drawings made by young creators who are from Tokyo University of Arts, which is one of the most prestigious art school in Japan are displayed on the same floor and the first basement level. You can feel what Japan is like now communicating with Japanese artists through the modern arts while mingling with Japanese staff, tourists and local Tokyoites using the multilingual tool.
Rooms
Q Stay and Lounge Ueno has private rooms and dormitory-style rooms on the 2nd-5th floors. There are two exclusive private rooms in the 5th floor (1 twin room and 1 double room). They are wide enough to open large pieces of luggage in each room while many other budget hotels offer smaller rooms for foreign travelers.
The 4th floor with the goldfish and carp (Koi) on the wall is a dormitory for only women. All of the rooms are capsule-style and each of them are a little wider and taller than average capsule rooms in Japan and has a small desk to put a smartphone and other stuff. The 3rd and 2nd floors are for mix dormitory rooms. You can see Japanese traditional arts painted on the walls.
Each capsule room is comfortable to sleep since it consists of sound barriers in addition to its wide space. Of course, there are electric outlets to charge your electric devices and safety box in the room. Bath rooms are located in each dormitory, and laundry, dryer and hair straighteners & curling irons are available there.
Price
Private Twin Room (5F): from 18,000 yen
Private Double Room (5F): from 17,000 yen
Female Dormitory (4F): from 7,000 yen
Mix Dormitory (2–3F): from 7,000 yen
▶︎Check availability right away!
Things to do near Q Stay and Lounge Ueno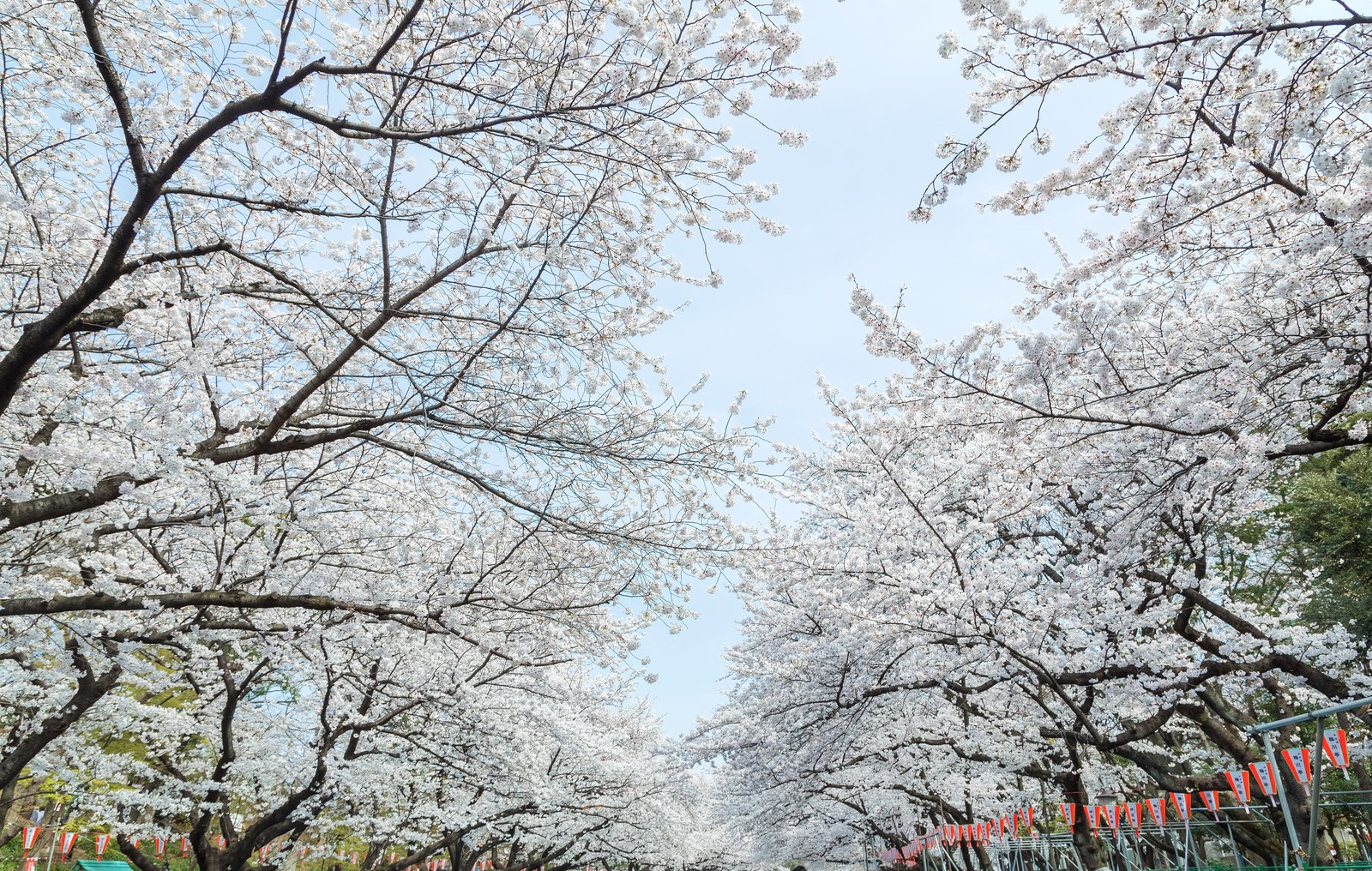 Ueno is one of the most popular tourist areas in Tokyo which is perfect for experiencing Japanese traditions, art museums, rich nature and Izakaya bar hopping, etc. At first, Ameyoko Shopping Street is a must-visit tourist site in Ueno for shopping and dining. Ueno Park, one of the most recommended spots to view cherry blossoms in spring, has several famous museums in the site. Ueno Zoo is also what you should not miss if you visit Ueno Park. Tokyo's old town district Yanesen is also accessible from Q Stay and Lounge. How about eating local food and visiting a unique shrine in the Yanesen area.
▶︎Check more things to do in Ueno!
▶︎10 Best Restaurants in Ueno
The foreign-friendly new hostel has just opened and it is going to be almost occupied for a while. Book your room as soon as possible for communicating with lots of travelers and staying at the cool hostel at an affordable rate!
▶︎Book your room at Q Stay and Lounge now!
For more info about traveling in Ueno and other areas in Tokyo, check these articles below!
▽Related Articles▽
▼Editor's Picks▼
---