8 Things You Can Do During Mandatory Quarantine at Home in Japan
Worried about how to spend your time locked up at home? Here you have some ideas!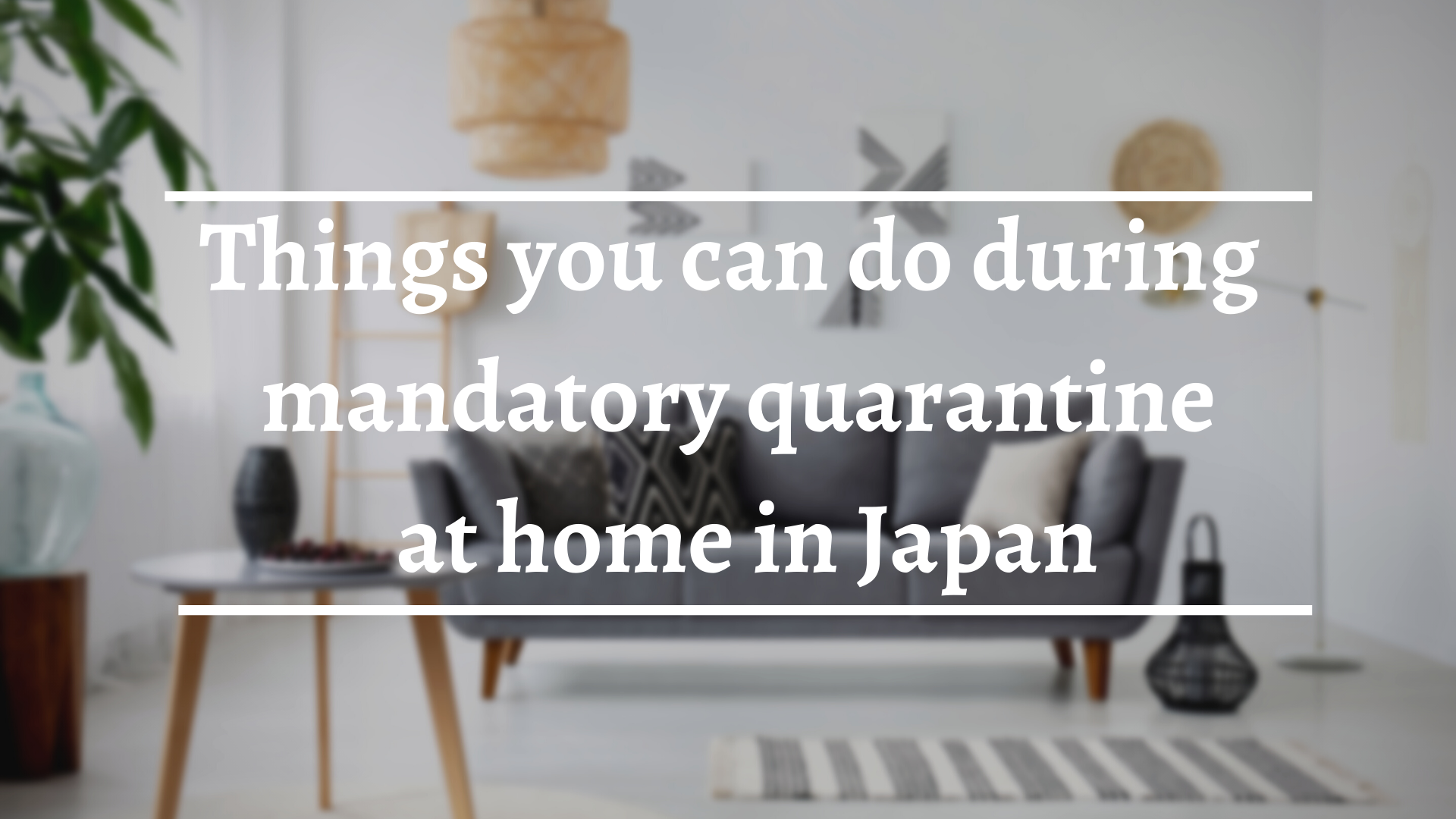 As many of you probably already know, there are currently 10 days of mandatory quarantine upon arrival in Japan. The positive part is that it has been reduced from 14 days to 10. The negative part is that depending on the country you are coming from, you're going to have to spend 3 to 6 days in a hotel set up by the government.
I know the word quarantine doesn't sound very good. Especially because in these last almost two years there are many people who have had to spend a lot of time locked up at home or without going out, and it starts to get tiring and you don't see an end to the current situation. Just when you think that maybe we're going to get out of all this with the help of vaccines, a new variant arrives that makes us go backwards. But there are also various activities you can do at home to make the time pass faster and more entertaining. Here are some of my suggestions from my experience doing the mandatory quarantine after entering Japan (up to two times).
*Please note that this article contains affiliate links.
1. Enjoy your hobbies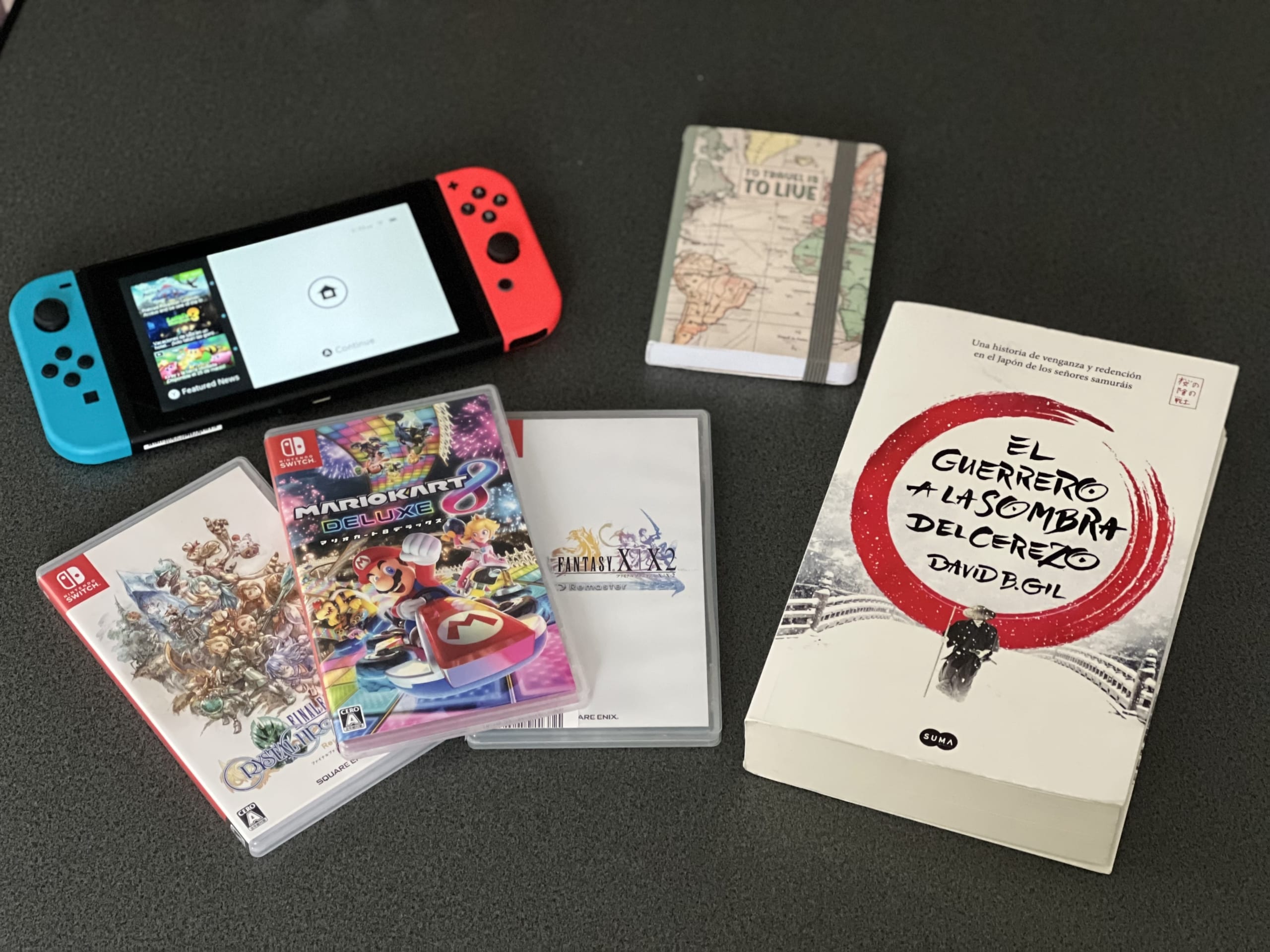 It's something very obvious and classic, but one of the most pleasant ways to spend your quarantine is to enjoy some of your hobbies, whether it's reading, watching series or movies, playing video games, writing, etc.
If you are already up to date with all your favorite series and are looking for suggestions on new content to watch, perhaps these articles can help you.
▶ 10 Best Japanese Series on Netflix (with English Subtitles)
▶ 5 Best Japanese Movies on Netflix
▶ 25 Best Anime to Watch on Netflix (2022)
▶ Best Japanese Live Action Anime Movies
2. Do exercise at home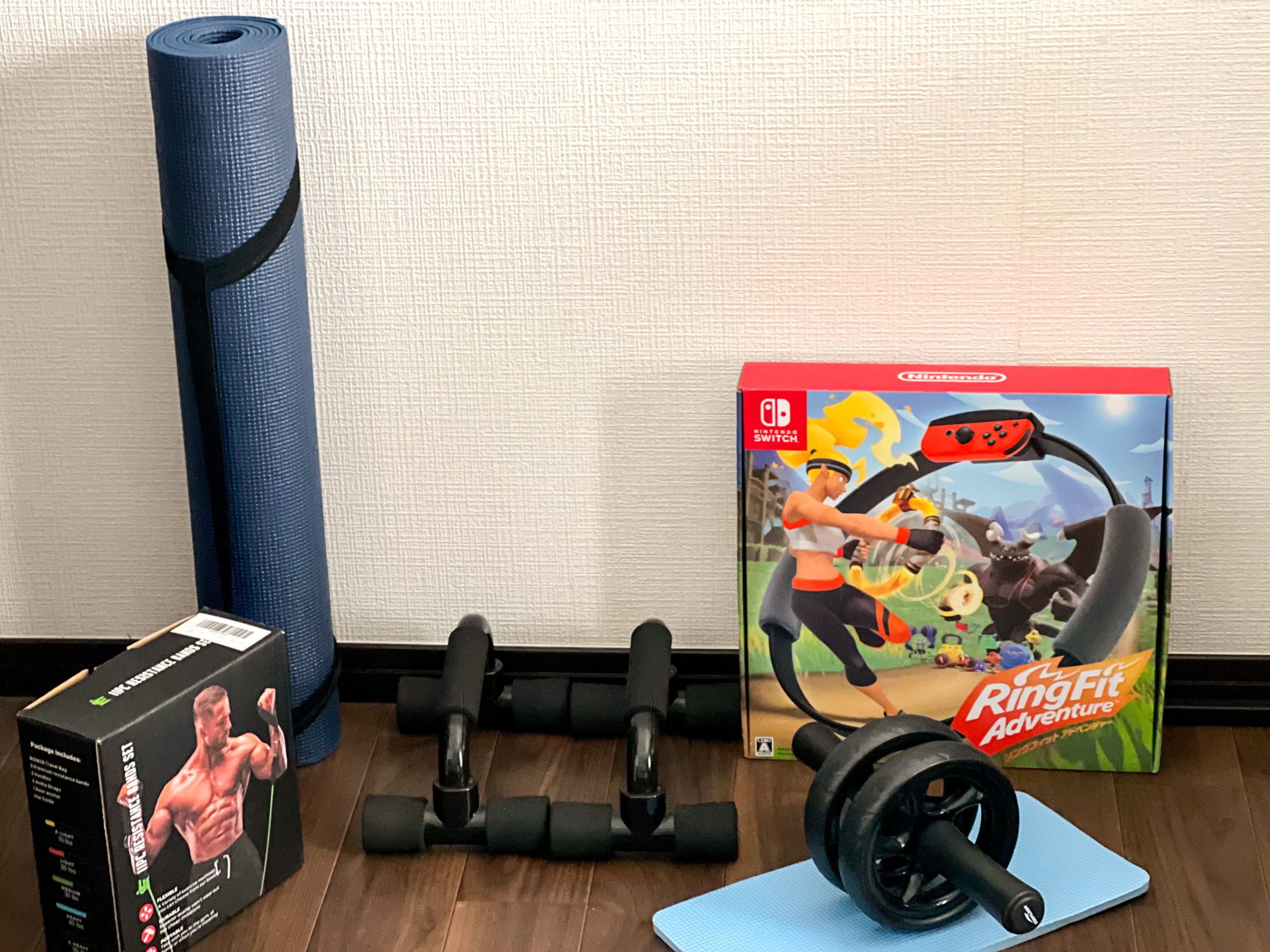 Since you can't go outside, a good activity can be to do some exercise at home. You can do it using the things you have at home or I for example have a small set of things that a friend gave me before leaving (a yoga blanket, a set of ropes, things to do push-ups, etc). This kind of things usually take up little space and are not very expensive, and as with the current situation there are some gyms that have strict rules or people who don't want to go to places with many other people, it can also be useful to continue exercising at home after the quarantine. And if you have the Nintendo Switch and a TV, a more funny way to exercise is with the Ring Fit! 😆 I bought it last summer when I had to do a 14-day quarantine.
3. Take the opportunity to learn new recipes
If you like to cook but usually with the hustle and bustle of everyday life you don't have much time, this can be a good opportunity to learn how to make that new recipe you've been wanting to make for a long time but never find the time. Or to make that special dish that you like so much but you haven't made for a long time because you haven't had the time. If you have an oven for example you can try baking some cakes or cookies. Or you can also discover Japanese recipes!
▶ How to Make Japanese Curry Rice
▶ How to Make Japanese Yakisoba
▶ How to Make Japanese Oyakodon
4. Cleaning and tidying up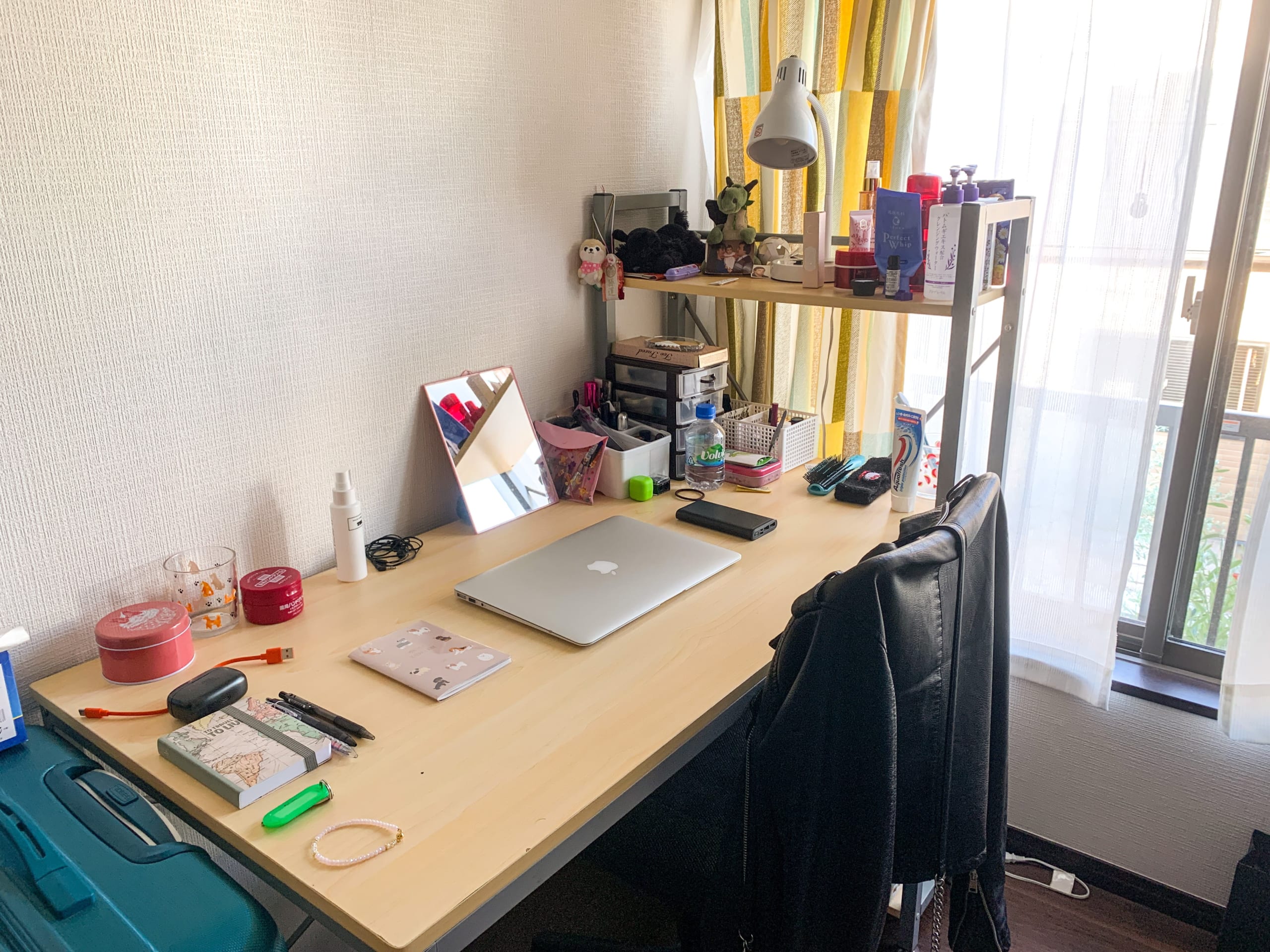 Yes, I know it doesn't sound like the best plan in the world, let's be honest. But I don't know if it happens to you, but usually when you are working full time in the office between work and going out with friends, the time you spend at home is reduced a lot. And even if you can clean, it's a more superficial cleaning. So it's a good time to do a more thorough cleaning. Clean windows, look at the clothes in the closets and throw away the ones you don't need to make room, tidy up, etc. Personally, cleaning and tidying up in certain situations even relaxes me a bit. Besides, although cleaning may seem a hassle, when you are done and everything is clean and tidy you feel better and more comfortable in your home (or at least, that's what happens to me). And when you finish the quarantine you can dedicate your time to something else.
5. Studying Japanese… or anything else you want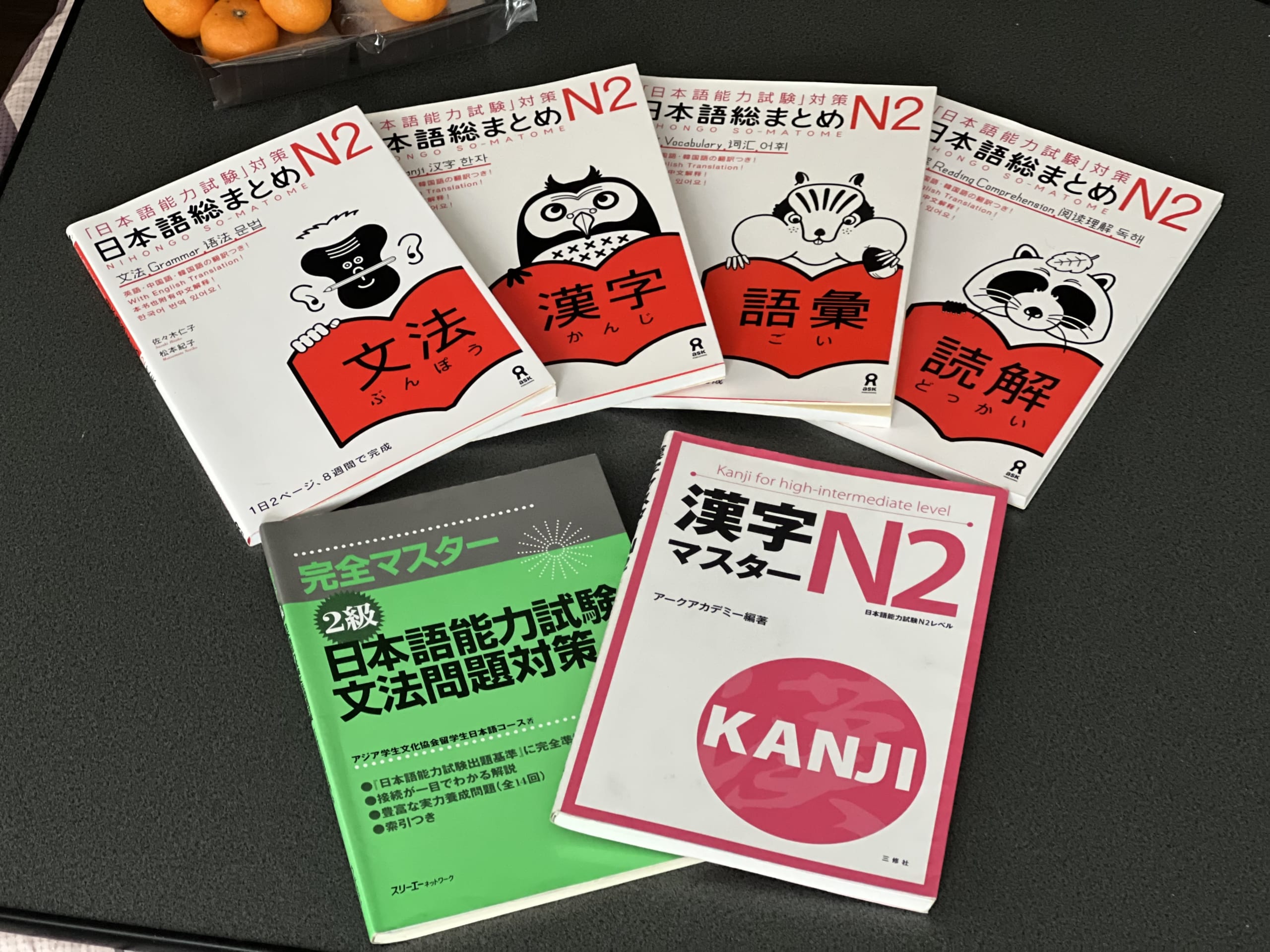 Quarantine can also be a good time to start studying or brushing up on something you've been wanting to do for a long time. For example, I've been wanting to improve my Japanese for a long time. That obviously is not going to improve by studying for 10 days, but having some time alone at home helps me to start studying, review what I already know, and set new routines for when I have to go back to work. Or there are some free online courses that can be done in a week or two: design, marketing, web pages, seo, etc. Maybe you've been wanting to learn more about a subject for a long time but haven't found the opportunity yet. Well, now is the perfect time!
By the way, if you still have a basic level of Japanese and are just starting to learn the language, I recommend you to Nihongo Master, one of the best online academies to learn Japanese. Unlike other academies, it's not about virtual classes but about materials to learn in a self-taught way. And it's ideal for people who have a busy life and little time since you only have to dedicate 15 minutes each day! There are many things you can do in Nihongo Master, but I recommend you see it for yourself and give it a try. You have a 7-day free trial and if you don't like it, you can unsubscribe without any charge.
▶ 8 Best Online Japanese Courses
▶ Nihongo Master: One of the Best Ways to Learn Japanese Online
▶ Best Books to Prepare the JLPT
6. Meet friends…online!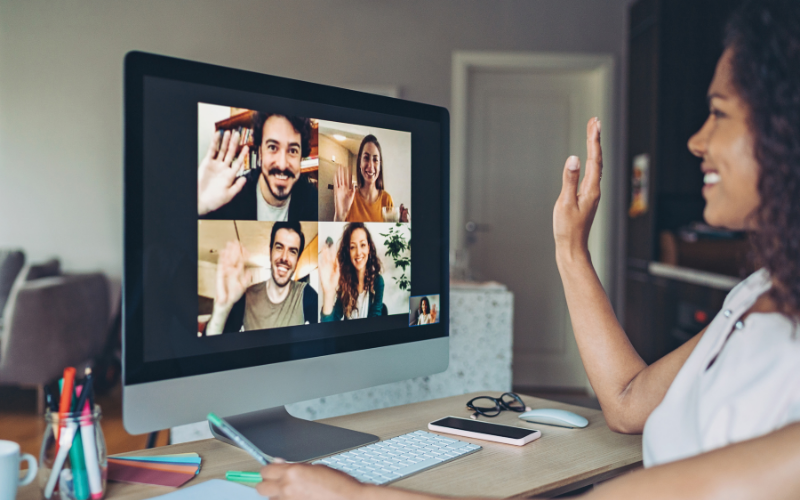 Being locked up doesn't mean you can't talk to anyone. More than a year ago, at the beginning of the pandemic, "online nomikai" became a kind of trend. But you don't have to meet online to drink, you can just have a casual chat with your friends or family. Explain to them how your flight was, how you're doing with your quarantine, etc. Also, as they're usually in a different time zone from Japan, it's also useful when you are jet lagged and perhaps your sleep schedule doesn't fit with Japan.
7. Resting and taking care of yourself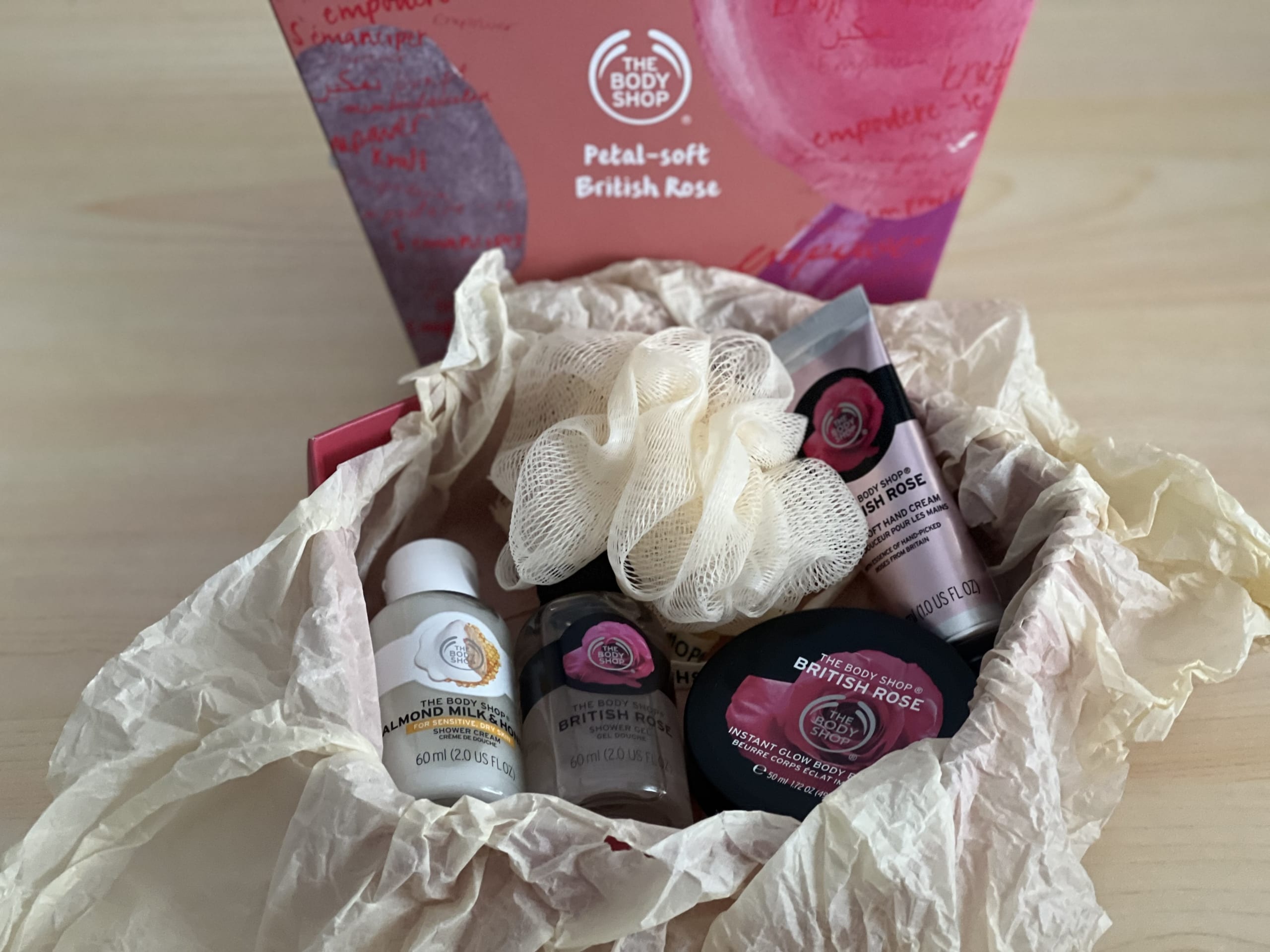 Just because you are quarantined at home doesn't mean that you have to do anything. There are people who are more active and get overwhelmed by being at home, and others who enjoy it. There are also people who are very active, but after several months of hard work, they need a few days off from being at home doing nothing. And that's fine too. You don't have to feel pressured to do things "because you're in quarantine". You can use these days to take care of yourself. For example, if you have a bathtub you can take a hot bath with a bath bomb, put scented candles, try masks or facial treatments…in short, anything that makes you feel better and relaxed.
If you want to relax but don't know where to start or where to shop, here are some suggestions: for bath products, the classic(but really worthy) stores are Lush and Body Shop. And if you are in Japan, I also recommend Laline. Their products smell veeeeery good. If like me you don't have a bathtub and bath bombs aren't an option, there are other things that can help you feel better like using body scrub and moisturizer if you don't do it now. And for facial treatments, being in Japan you have a lot of good options! Shiseido's aqualable line (is Shiseido's most economical line), HADA LABO, Naturie Hatomugi, Kose, Nameraka Honpo, or Kanebo among others. For men (yes, men can also take care of their skin), Bull Dog products can be purchased on amazon or Don Quijote and are very good.
In my house I'm not allowed to use scented candles because my landlord is too afraid that there might be a fire. But at Muji Japan they sell some aroma diffusers that several people have highly recommended to me. Or if you don't want to spend a lot of money, you can also find the aroma diffusor at Amazon and the essential oils in Seria. Otherwise, what I use at the moment are the typical aroma diffuser stickers (I really like the Sawada brand since the scent lasts quite long).
Finally, a mini-ritual that I have started to do during my quarantine and that I hope to continue doing when I finish, is the following: before going to sleep, I do my nightly facial beauty routine. Then I turn off the light in my room and turn on the light on my nightstand and read a little before I go to sleep. If we go from being all lit up to being in the dark, it's harder for our brain to make the switch and go to sleep. So that helps my brain to relax. Finally, I close the book and put on a warm eye mask. The one I use now is a reusable one that a co-worker gave me, and I only have to put it in the microwave for a few seconds, but many drugstores in Japan also sell single-use eye masks. I used to have trouble sleeping, and I still do, but since I do this ritual I fall asleep faster and I notice that I rest more. Another thing you can try is to put lavender pillow mist on your pillow before going to sleep. They sell one for example in the Body Shop.
8. Work remotely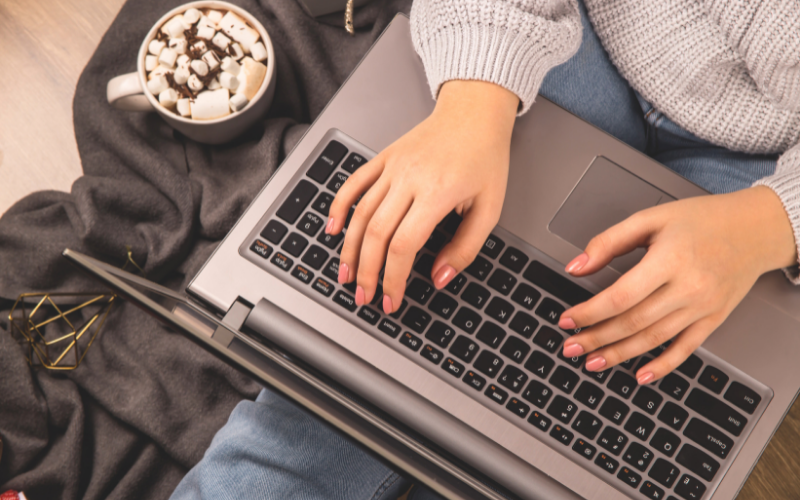 If your company has the option to work remotely, it can help you to cope better with the quarantine (at least you have something to do every day). Also, after spending a few days of vacation away, flight hours, jet lag, etc. suddenly returning to the office every day is hard. Spending the first few days working at home can be a good way for you to get used to the routine and when you return to the office the blow will be softer. As an intermediate step.
And speaking of working remotely, with the current situation more and more companies are adapting or joining the trend of allowing their workers to work remotely. So finding a job that can do remote work may be necessary in the future world, and it may require technological knowledge. So going back to point 5 of this list, this may be a good time to learn something that will help you to be able to work remotely in the future.
If because of your type of work, you don't have that option, you can also work on personal projects you have. Write a book, make a website, etc!
And here are my tips based on my first-hand experience. I know that some of the tips may be very obvious, but I hope they have been helpful and have given you some new ideas. If you are now starting your mandatory quarantine, or you have to do it soon, lots of encouragement! If you are nervous about your return to Japan, these other articles may also be useful.
▽Related Articles▽
▼Editor's Picks▼
---