Japanese Recipe: How to Make Japanese Yakisoba
From Japan to your kitchen: authentic Japanese food easy and quick to prepare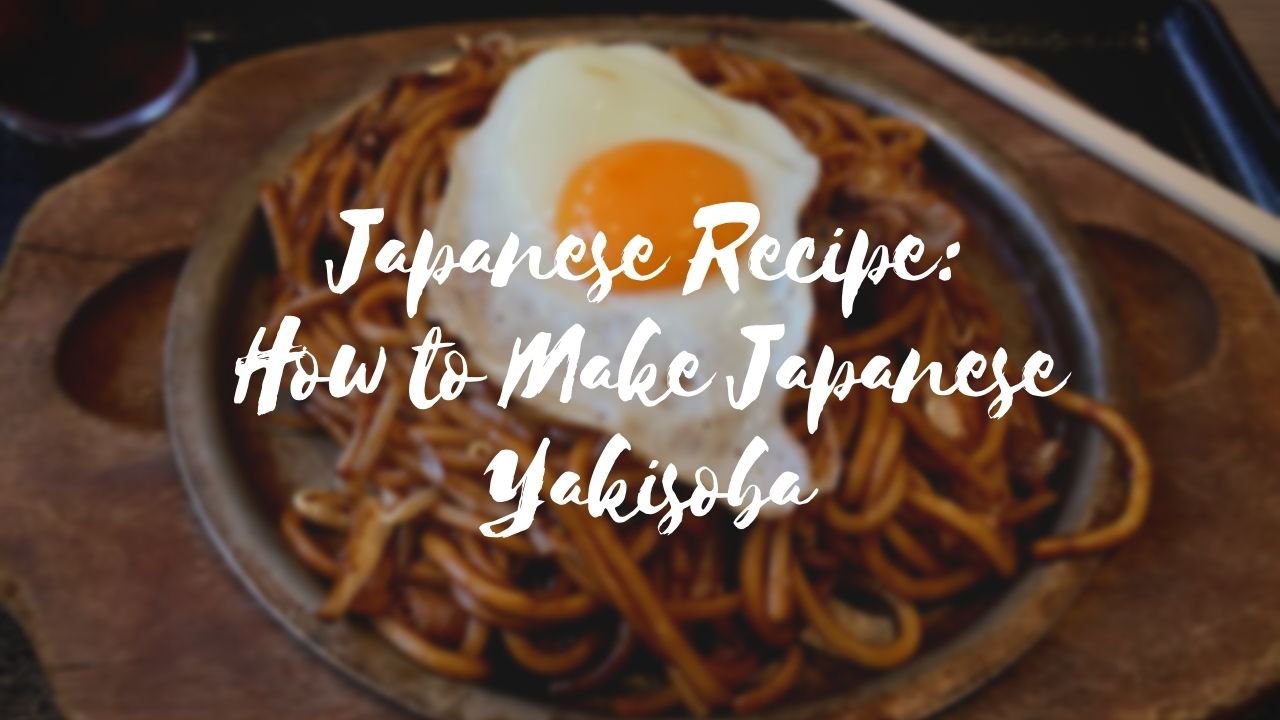 Recently more and more large companies are introducing remote work as something definitive or an option that their workers can choose. This is allowing many people to save a lot of time a day commuting to the workplace and thus have more time at home, which in turn allows them to spend more time on things like cooking. To be able to eat healthier and more varied. It also adds that in recent months many countries were forced to make a strict confinement and many people began to show more interest in cooking to kill boredom at home. And with the current situation where traveling to other countries is difficult, I think it i's the perfect time to start learning how to make your favorite Japanese dishes at home!
This time, we are going to learn how to make yakisoba(焼きそば). For those who don't know this dish, yakisoba is a typical Japanese stir fry noodles dish with pork and vegetables to which is added a salty and sweet sauce called 'yakisoba sauce'. It's part of what is known as teppanyaki cuisine. Teppanyaki(鉄板焼き) comes from the word teppan(鉄板), which means iron plate and yaki(焼き) means pan-fried or grilled (yakisoba mean something like pan-fried noodles). This style of Japanese cuisine began to appear after the Second World War. One of the most famous teppanyaki dishes is okonomiyaki.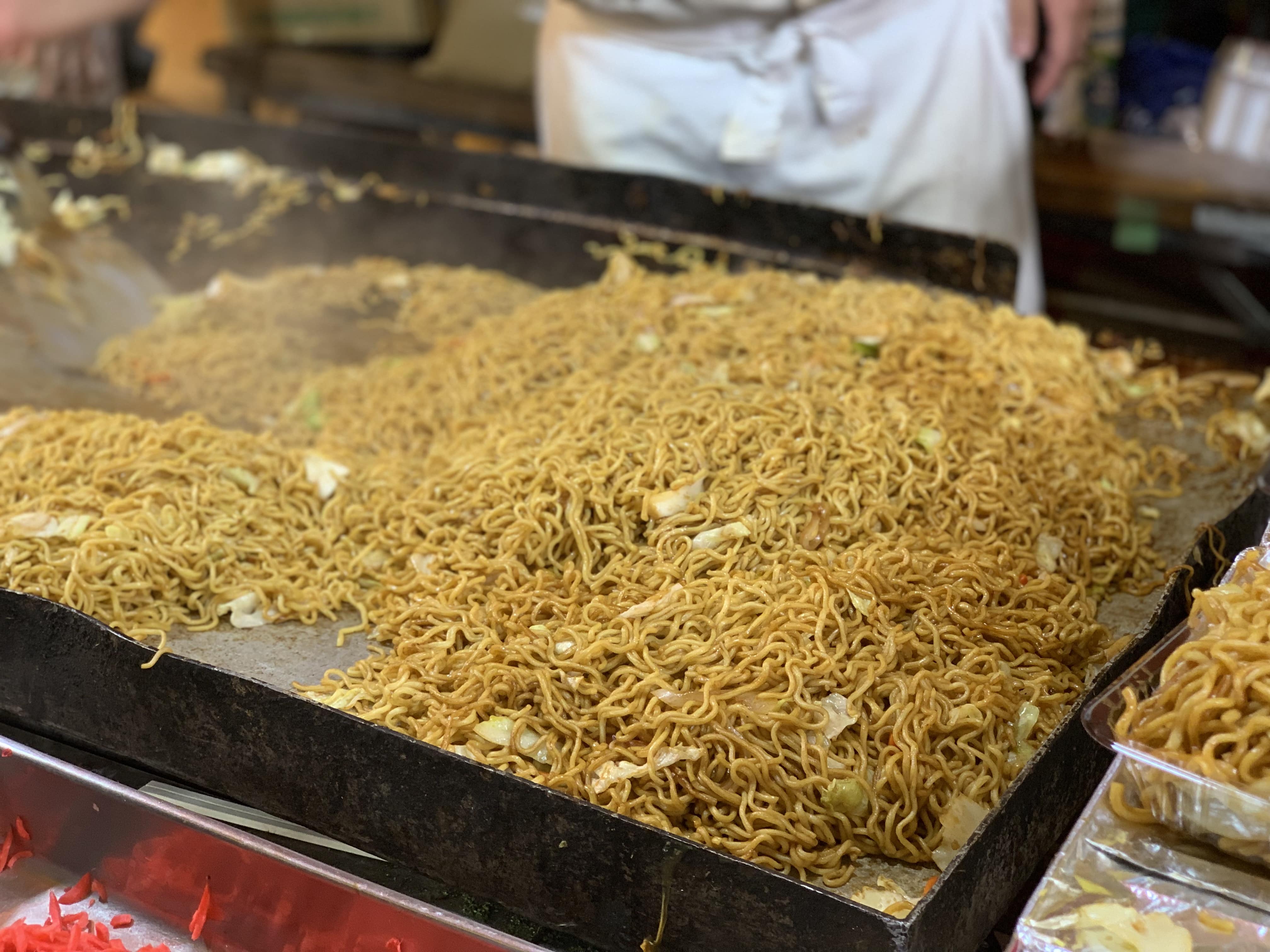 Yakisoba is one of the most popular foods in matsuri (festivals) in Japan and in Japanese houses. It's not the kind of dish you can normally order in a restaurant in Japan, although it's usually sold in many supermarkets as a bento. It's a family dish that many mothers prepare at home since it's prepared in just 15-20 minutes but it's super delicious! I always eat it at festivals, but with the current situation, most festivals have been suspended so we decided to prepare it at home and now I will share with you the recipe! 🙂
One of the good things about yakisoba, as it happens with other classic Japanese dishes like curry rice, is that you can add the vegetables that you like the most, such as onion, mushroom, pepper, etc. Here I will show you the most 'classic' or 'typical' recipe but then you can improvise or adapt it to your preferences and tastes. You can also add another type of meat if pork is not your thing or even fish and seafood, such as squid or prawns. There are a wide variety of possibilities.
Ingredients for 4 people:
300 -450g yakisoba noodles
175- 200g pork (thinly sliced)
1 carrot
Half cabbage
Bean sprouts
Yakisoba sauce (usually yakisoba noodle packages include a small envelope with yakisoba sauce, but if it doesn't, you have to buy the sauce separately)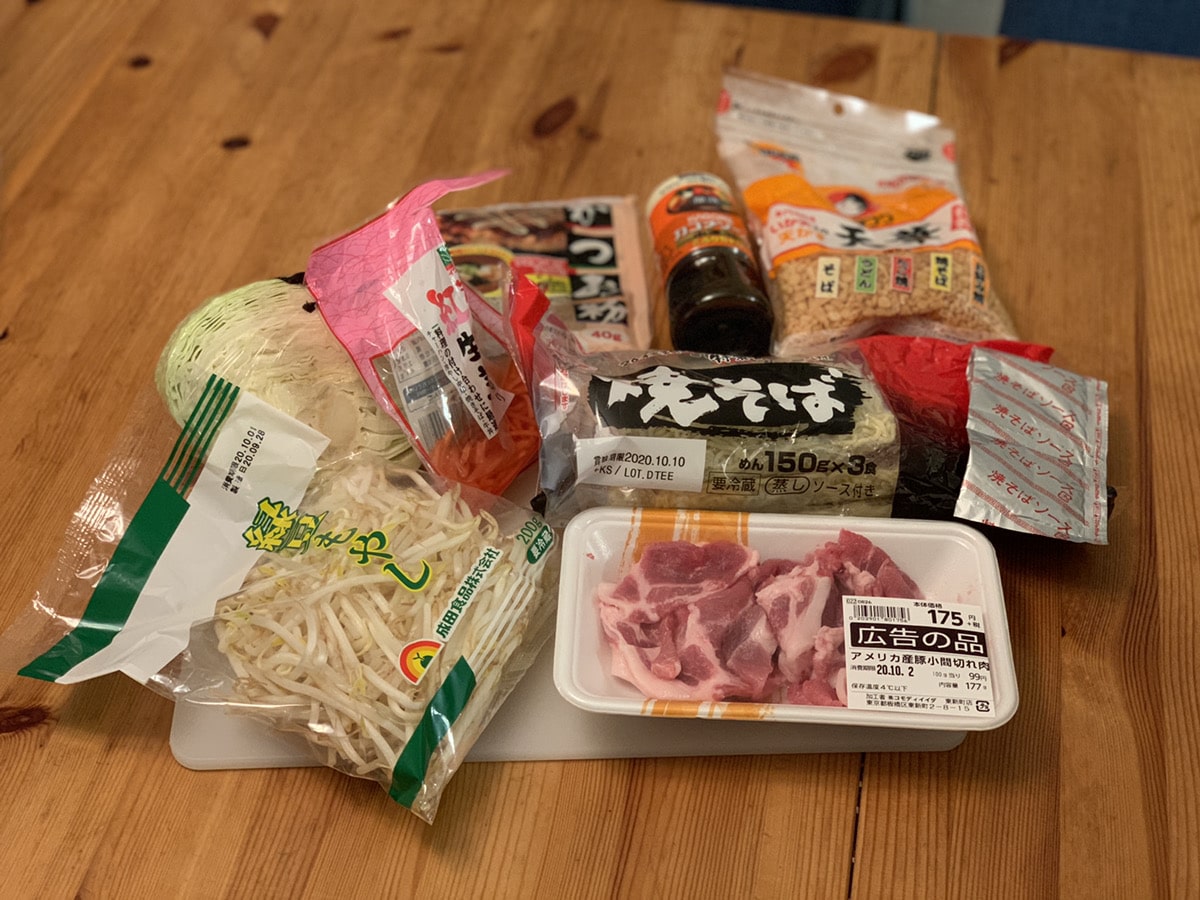 To give it more flavor you can also add these things (to taste):
Red pickled ginger
Seaweed flakes
Dried bonito flakes
water
Preparation:
Cut the vegetables and reserve.
Put oil in a large skillet (or iron plate if you have) and fry the meat in high heat until it starts to be done (it does not look raw)
Add the carrot and cook for about 2-3 minutes.
Add the cabbage and bean sprouts and wait until the cabbage is tender.
Add the noodles to the skillet and fry over medium heat. Stir them to mix with the other ingredients and make sure they don't stick.
Add the soy sauce and stir.
Serve on plates and add the toppings to taste, such as red pickled ginger, seaweed flakes, dried bonito flakes, etc. You can also add a fried egg on top (my favorite) or cover the yakisoba with a thin layer of omelette (it's called omu-soba).
And voilà! Now you just have to enjoy.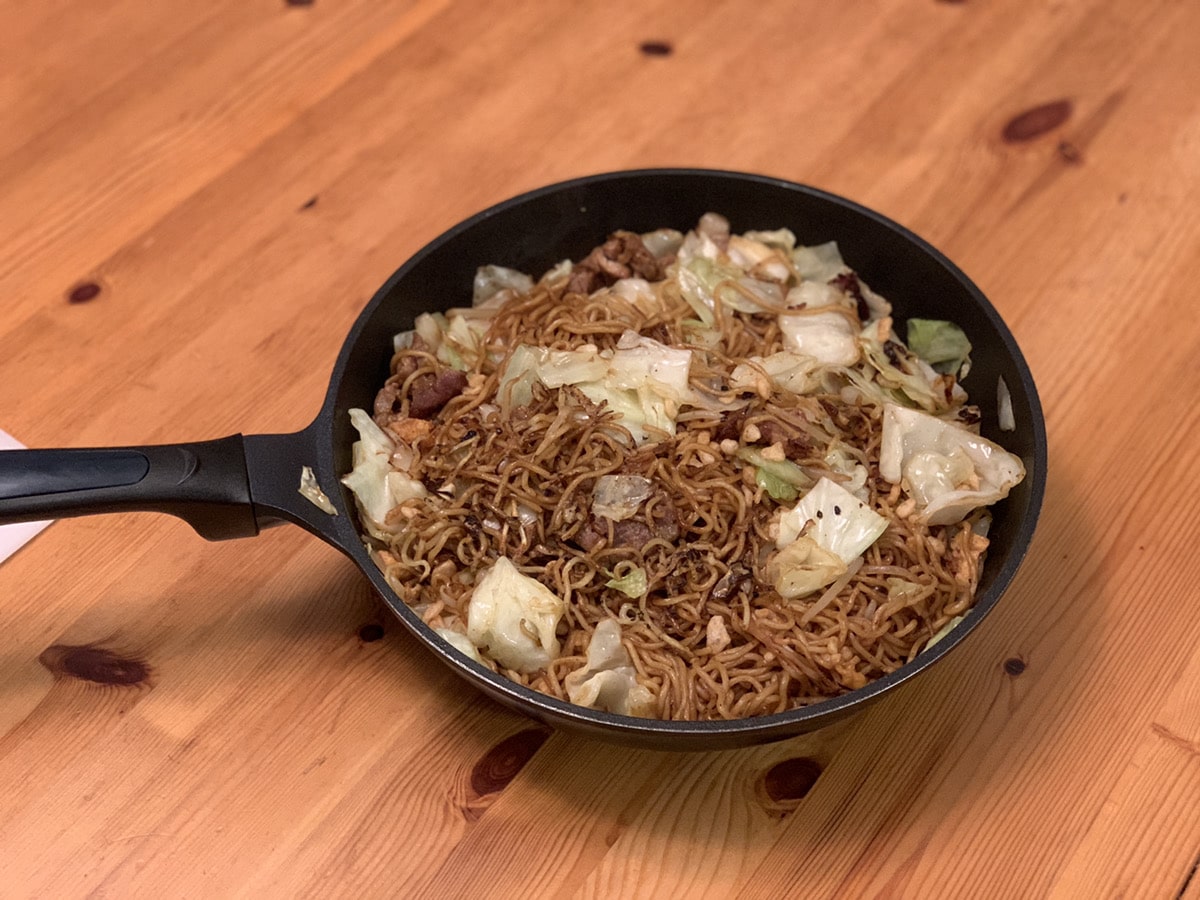 Did you like this recipe? It's simple and fast, right? In Japan some families have a portable iron plate, and they put it in the middle of the table and prepare the yakisoba together. It's also a way to have a good time with family or friends on a Sunday morning. And if you have children, that is also how they begin to learn to cook, even if they are easy things. Put on your apron and expand your cooking skills with this tasty Japanese dish!
If you are interested in learning how to cook more Japanese dishes, don't miss these articles too!
▽Related Articles ▽
▼Editor's Picks▼
---