Pocket WiFi FAQ: Troubleshooting Guide
Things to Know about a Pocket Wifi in Japan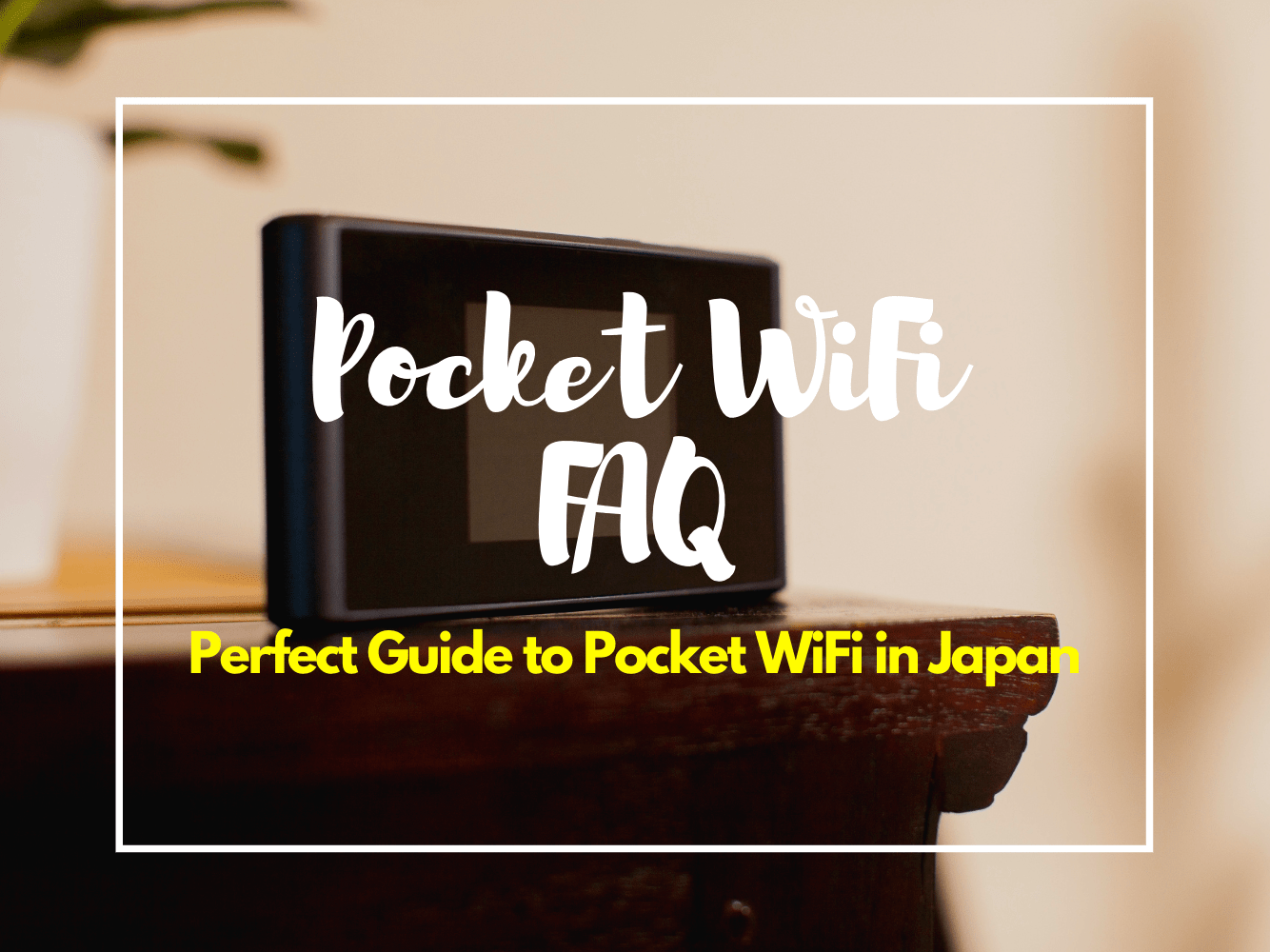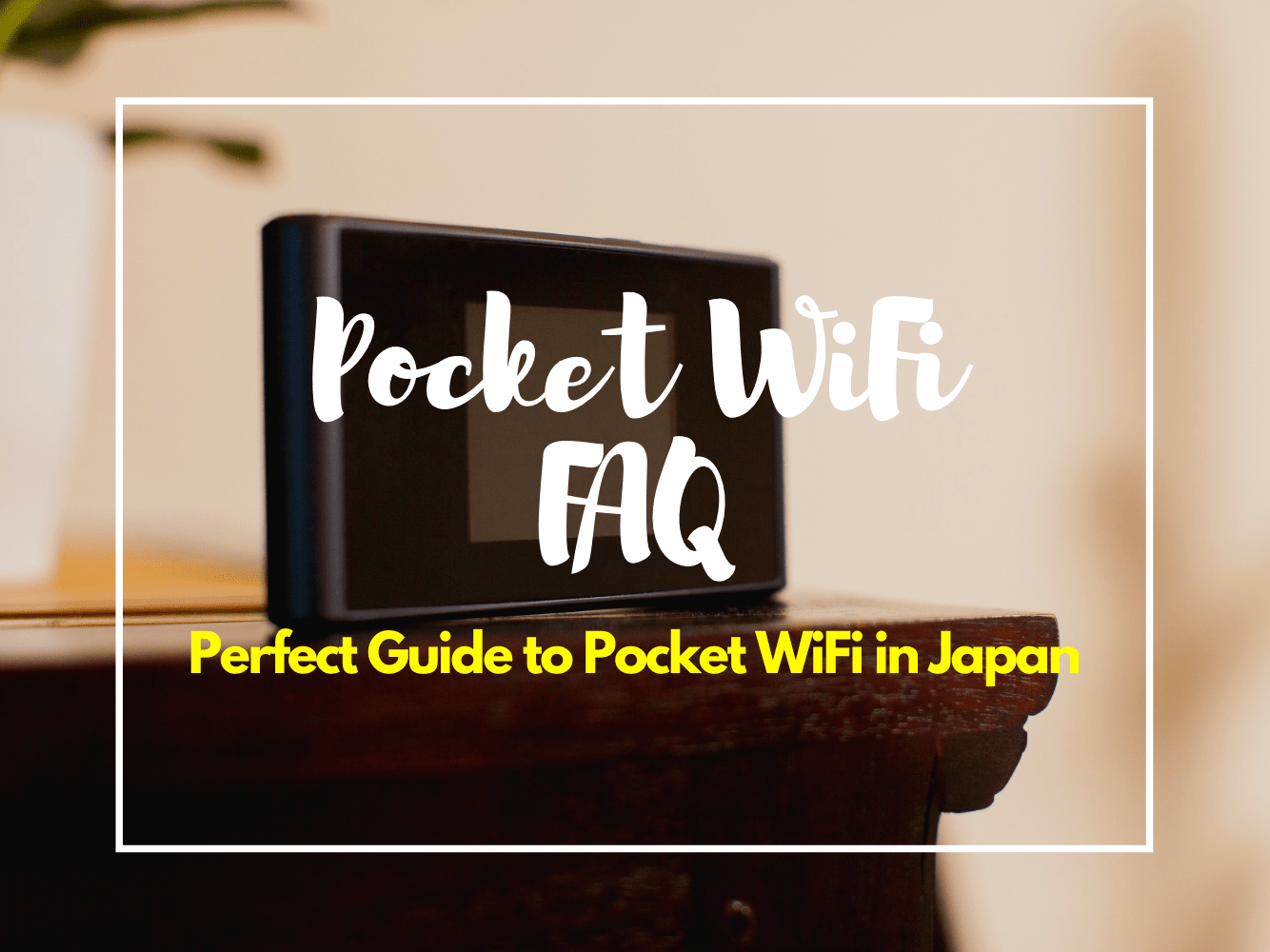 Are you ready to take a trip to Japan? To travel the island country comfortably, there are some items you should prepare before leaving. A pocket WiFi is one thing you should have since it helps you to connect the Internet even in a foreign country. And now, how much do you know about a pocket WiFi in Japan? If you are not used to using a pocket WiFi or first visit Japan, it is no wonder that you have worries and questions about WiFi in Japan. Here is the FAQ list to clearly answer all of the questions you will have: from "What is a pocket WiFi in the first place?" to "How much does it cost to rent a pocket WiFi?"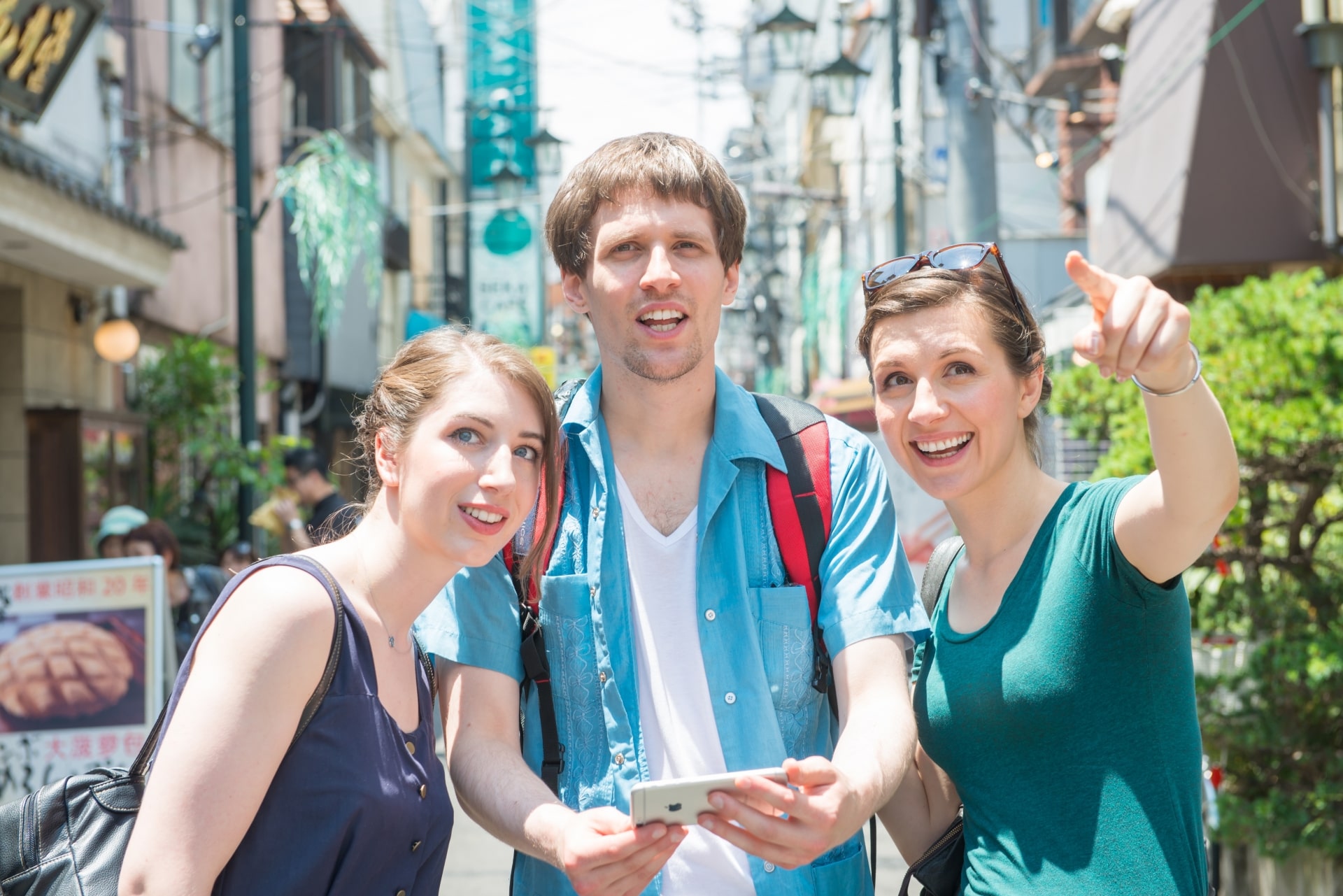 1. What is a pocket WiFi?
A pocket WiFi is a mobile wireless device which enables smartphones and computers to connect the Internet inside and outside as long as it lies close to your phones and computers.
2. Do I need a pocket WiFi in Japan?
Yes, you should travel Japan with a pocket WiFi. With a little more expense for renting a portable WiFi, you can use many helpful tools and apps on your device. It is handy enough to carry anywhere during your trip.
3. Are there many Free WiFi spots in Japan?
Not really. There are less Free WiFi spots in Japan than other internationally tourism developed counties, so you can accesses a Free WiFi at very limited spots so far. Some cafes, restaurants and shops offer WiFi for free, however, time of use is limited or they need a sign-up every time you use it.
4. How does a pocket WiFi work?
Almost all pocket WiFi in Japan allow you to use the high-speed 4G LTE network with wide coverage (some areas including mountain areas and underground may have an unstable signal). With the WiFi modem, you can browse, use online maps, talk and text to your friends and family with Skype, WhatsApp and other VoIPs. If you don't have any access to the Internet outside, you would lose your way and waste much time to get to your destination.
5. How to use a portable WiFi?
Is it difficult to use a mobile WiFi? Not at all! Just power on the WiFi router to connect your smartphones/computers to the Internet.
6. Can I use my cell phone in Japan?
As long as your cell phone has the WiFi function, you can use it with a pocket WiFi in Japan as you do in your country. That is to say, almost anyone can use the pocket WiFi with their devices.
7. SIM or Pocket WiFi: which should I choose in Japan?
There is another way to connect your cell phones and computers to the Internet in Japan: a SIM card. And, many people wonder which they should choose in Japan, SIM card or Pocket WiFi. In short, it is more recommended to rent a pocket WiFi rather than buy a SIM card. Those who don't like carrying a pocket WiFi tend to choose a SIM card instead of the portable modem. Basically, you can insert a SIM card into SIM-free phones (SIM unlocked devices). However, there are some problems to use a SIM card with your smartphone. Firstly, some phones you get outside Japan have compatibility problems with Japanese SIM cards. In that case, you cannot access the Internet at all. Secondly, SIM cards give you limited data usage, which is less than the rental pocket WiFi's data usage.
8. How much is a pocket WiFi in Japan?
There are many pocket WiFi rental companies in Japan, and they offer various and competitive plans for visitors from overseas. The average market rate is as follows: The fastest model of rented WiFi for 7 days cost about 5,000–10,000 yen (of course, it depends on which company you choose).
9. Which pocket WiFi is the best in Japan?
This is one of the most important parts that you are interested in. It is the best option to rent a high-speed pocket WiFi with unlimited data usage and long-lasting battery at an affordable rate, isn't it? Compare some competitive WiFi rental companies and find the best one for you in this article!
10. Can I use a pocket WiFi anywhere in Japan?
You can use WiFi almost anywhere in Japan except top of mountains, forest areas and other limited areas. Your device can get stable signals in popular tourist areas including Tokyo, Osaka, Kyoto and even Hokkaido and Okinawa.
11. Is there any data usage limitation?
There are pocket WiFi rental companies which provide you with the unlimited data usage plan while some companies' plans have data usage restriction such as 500MB per day and 10GB per month, for instance. You should choose the unlimited data usage plan at the best rate. Check out this article for finding which option is the best in Japan!
12. Should I buy an insurance for a rental Pocket WiFi?
If your budget allows, it is recommended to take an insurance just in case your rented pocket WiFi is lost, broken or stolen. Most pocket WiFi rental companies offer insurance plans as well as rental pocket WiFi routers. It is not expensive to pay about 100 yen per day for feeling secure, is it? Otherwise, you would be charged for several tens of thousands yen if something unexpected occurs to your device.
13. How many people can use a pocket WiFi simultaneously?
Most models of pocket WiFi allow you to connect multiple devices like 5 or 10 at a time.
14. How long does a pocket WiFi last?
It differs depending on the WiFi router you use and how to use it. It is said that many built-in batteries of pocket WiFi last for about 10 hours, but it will be drained faster if you use it connecting multiple devices. It is recommended to power off the WiFi router when you don't need it and turn off the setting of automatic updates for apps in your phone, so that it will last longer. You should carry a mobile battery to recharge the pocket WiFi outside, and some WiFi rental companies in Japan rent an extra battery for free. Just in case, check out this article below for where you can recharge it outside in Japan!
15. How can I recharge a pocket WiFi?
All you need to recharge the battery of Pocket WiFi is a USB cable and AC adapter. An outlet in Japan is Type A, so you need a power plug with two thick blades. And, most current models of pocket WiFi have a hole for Micro USB or Type C. If you rent a pocket WiFi from rental companies, don't need to worry about it. They offer a WiFi unit including the AC adapter for Type A and the USB cable for the WiFi router (Micro USB or Type C).
16. How fast is the speed of pocket WiFi in Japan?
The data speed is different depending on the model of pocket WiFi, and you can see the data speed on the website of rental companies. Please be noted that the speed on the website is usually based on the best-effort service, which doesn't mean you can use the Internet with the highest speed, actually. However, basically, it is no problem to use online maps, talk, chat, watch videos and so on.
17. Can I pick up a pocket WiFi at airports?
Yes, you can get a pocket WiFi at major airports such as Narita Airport, Haneda Airport, Kansai International Airport, New Chitose Airport, Chubu Centrair International Airport and so on just after you arrive. It is recommended to book your pocket WiFi in advance since they may be out of stock in busy seasons.
▶︎Best option at Narita Airport
▶︎Best option at Haneda Airport
18. Can I get a portable WiFi at hotels?
Yes, you can. Many WiFi rental companies deliver your ordered item to your hotel before check-in, so that you can receive it when you check in.
---
I would be happy if this article could help you to know about a pocket WiFi and how to choose the best one. For more travel tips in Japan, check these articles below!
▽Related Articles▽
▼Editor's Picks▼
---