5 Best Online Japanese Cooking Classes for Vegans
Enjoy Japanese food suitable for vegans from home with this online cooking classes!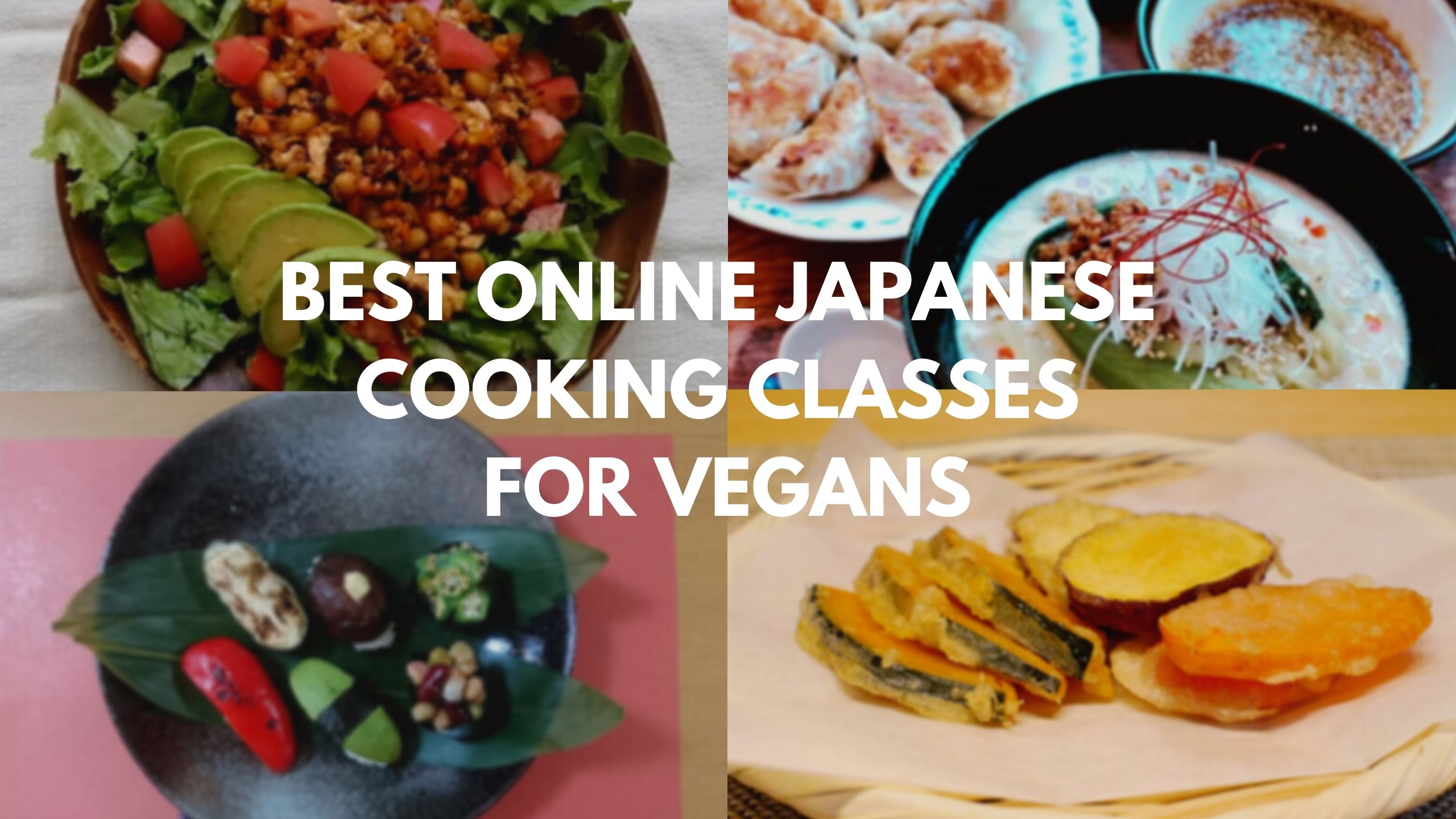 Today more and more people, especially young people, are opting for a vegan or vegetarian lifestyle to respect the lives of animals and the environment. This in turn is causing more and more companies and businesses to offer vegan options for these consumers, so there is much more variety and options than a few years ago. And that also allows you to make more dishes.
Some countries already have various dishes suitable for vegans in their gastronomy, but other countries don't have many vegan recipes. So the vegan people of each country are using their imagination and culinary skills to create vegan versions of some of the typical dishes of that country. They are also opening more and more vegan restaurants. So now when you travel it is possible to try typical dishes from different countries suitable for vegans, including typical Japanese dishes!
As I said in previous articles, this era of covid-19 is making travel impossible but it is also making many businesses evolve and adapt to new times. Now there are many online options, such as online cooking classes. This is the case for example of Airkitchen, a website that presents countless cooking classes in different cities of Japan. Usually local hosts invite you to their home for an original experience and discover authentic Japanese home cooking. But nowadays some hosts have started in the world of online cooking classes. And there are also vegan and vegetarian options 🙂
There are several types of online class and dishes. Here I'm going to show you the best online Japanese cooking classes for vegans currently available. Learn vegan Japanese cuisine from home!
1.Vegan Taco Rice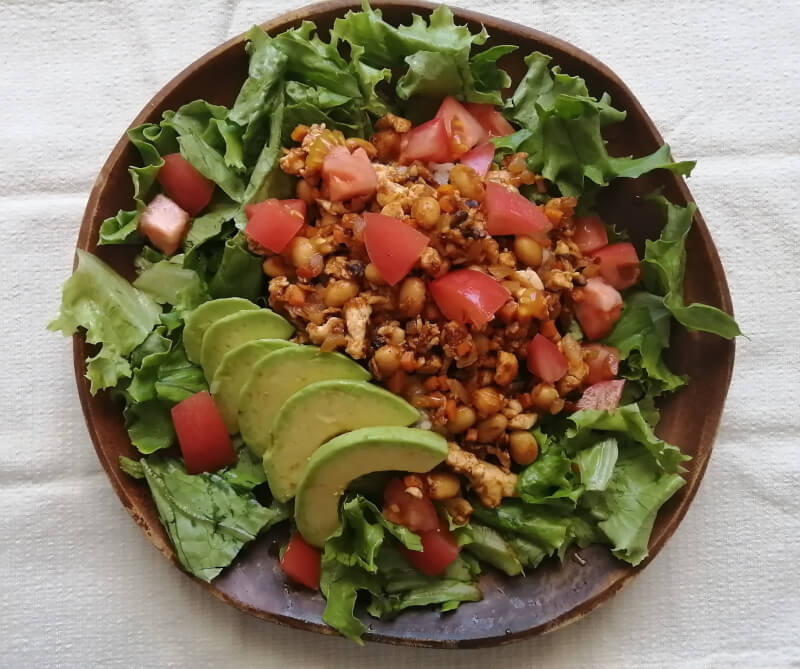 The rice taco is a specialty from Okinawa, a tropical island in southern Japan. It may not be a Japanese food known outside of Japan as ramen or sushi (although all Japanese know this typical Okinawan dish) but it's a very delicious dish! And simple to prepare. The original dish features ground beef like Tex-Mex style tacos, but in this class they will teach you how to make a vegan version of this delicious local dish.
Unlike other original dishes from a specific area such as okonomiyaki or takoyaki, which are from Osaka but can now be found in almost any city in Japan, the taco rice is difficult to find outside of Okinawa, even in big cities like Tokyo. But with this online class you can easily prepare it from your home!
Book it Now▶ Making Vegan Taco Rice, Okinawan local food
2. Vegan Ramen and Gyoza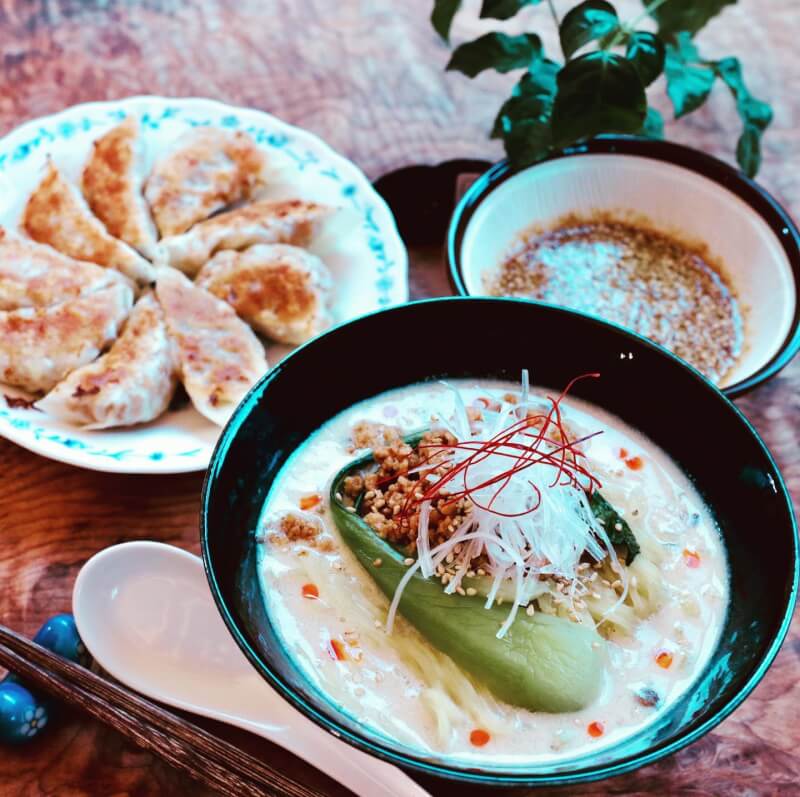 Although of Chinese origin, ramen has become a common dish of daily life for the Japanese. In fact, over the years the Japanese have adapted this dish to their tastes and now Japanese ramen is totally different from what we can find in China. The Japanese usually accompany ramen with gyozas (dumplings). Nowaday ramen and Japanese gyozas are one of the most popular dishes outside of Japan and there are many people who want to try it.
If you've always wanted to try these two Japanese dishes but couldn't because they weren't suitable for vegans and vegetarians, this is your chance! Learn from a raw food and vegan Japanese food instructor and a former ABC Cooking School student how to make a tasty vegan ramen and gyoza course.
Shop it Now▶Online Vegan Ramen and Gyoza Course
3.
Vegan Cutlet Curry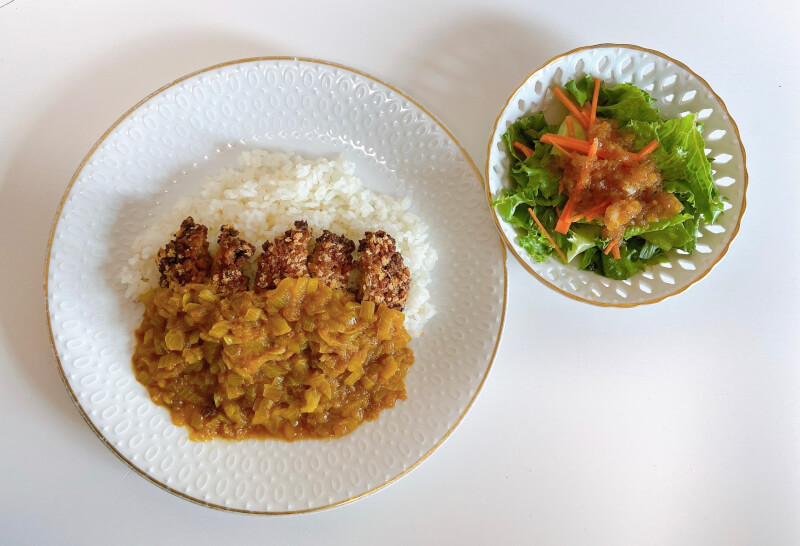 Katsu curry is a Japanese version of curry accompanied by a pork cutlet, and is one of the favorite dishes among both foreigners and Japanese. It is a simple but delicious dish to prepare that most Japanese prepare at home, although there are also chain restaurants for it. And now thanks to this class you can make a vegan version of this dish!
Join this class and learn how to prepare vegan cutlet curry with a Japanese Cooking Certificated instructor and enjoy a pleasant time with friends or family.
Check it Now▶ Vegan cutlet curry with savory onion dressing
4. Vegetable Tempura and Miso Soup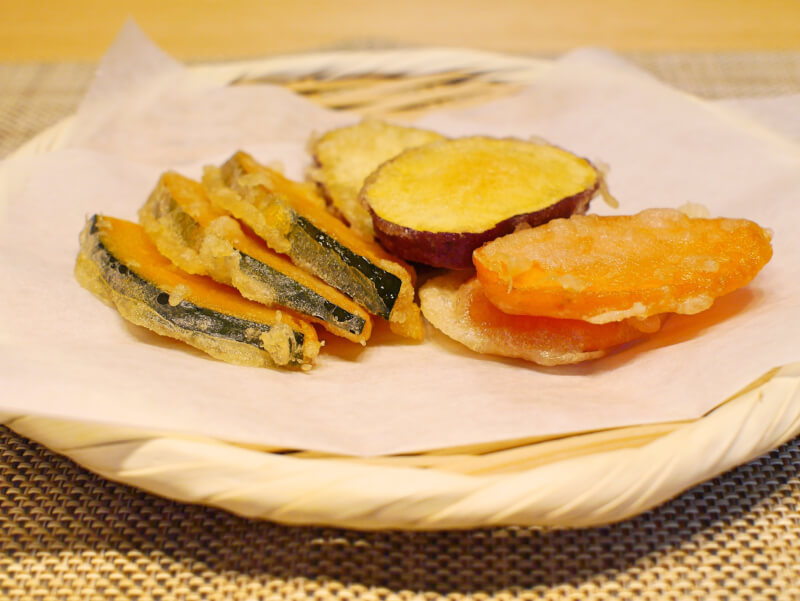 Tempura is a Portuguese dish that Japanese missionaries brought to Japan years ago and that became popular to become one of the star dishes in Japan today. This dish consists mainly of battered and fried vegetables or seafood, sometimes served on top of a bowl of rice with a special sauce. On the other hand, miso soup is a traditional Japanese soup that is often served as an accompaniment in many Japanese meals.
Discover in this class how to prepare a homemade tempura and miso soup suitable for vegans and vegetarians from the hand of a vegetable sommelier.
Book it Now▶ Vegetable Tempura and miso soup for vegans
5. Vegan Sushi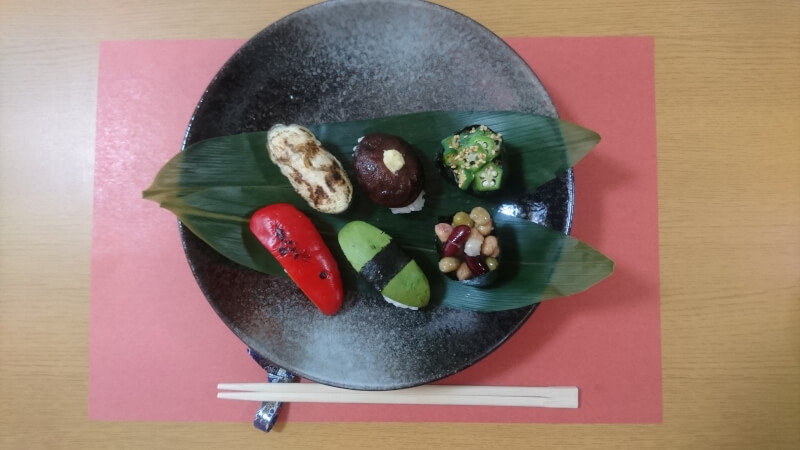 Of course, the star dish of Japanese cuisine couldn't be missing. Sushi is undoubtedly the most famous Japanese dish in the world, and in recent years along with maki it has become very popular in Europe, the USA and many other countries. Did you think that being vegan you could no longer enjoy this Japanese delicacy? Wrong! It is also possible to make vegan sushi 🙂
In this lesson you can learn how to make real and delicious vegan sushi with the traditional recipe of a Japanese home chef.
Shop it Now▶ VEGAN SUSHI Cooking Class for Intermediate
If you are planning a trip to Tokyo in the future (when traveling is possible) and would like to attend a cooking class in person, this article with the best cooking classes in Tokyo can help you!
From authentic Japanese dishes to Vegan food, you have a wide variety of options. See which one is the best fit for you and take note for your next trip to Japan!
---
Thanks for reading! I hope you liked my list 🙂
If you want to know more about restaurants and vegan and vegetarian options in Japan or online activities recommendations, check out these articles, too!
▽Related Articles ▽
▼Editor's Picks▼
---