Japan Vegan and Vegetarian Travel Guide
Vegan, Vegetarian, Gluten-Free and Organic Food in Japan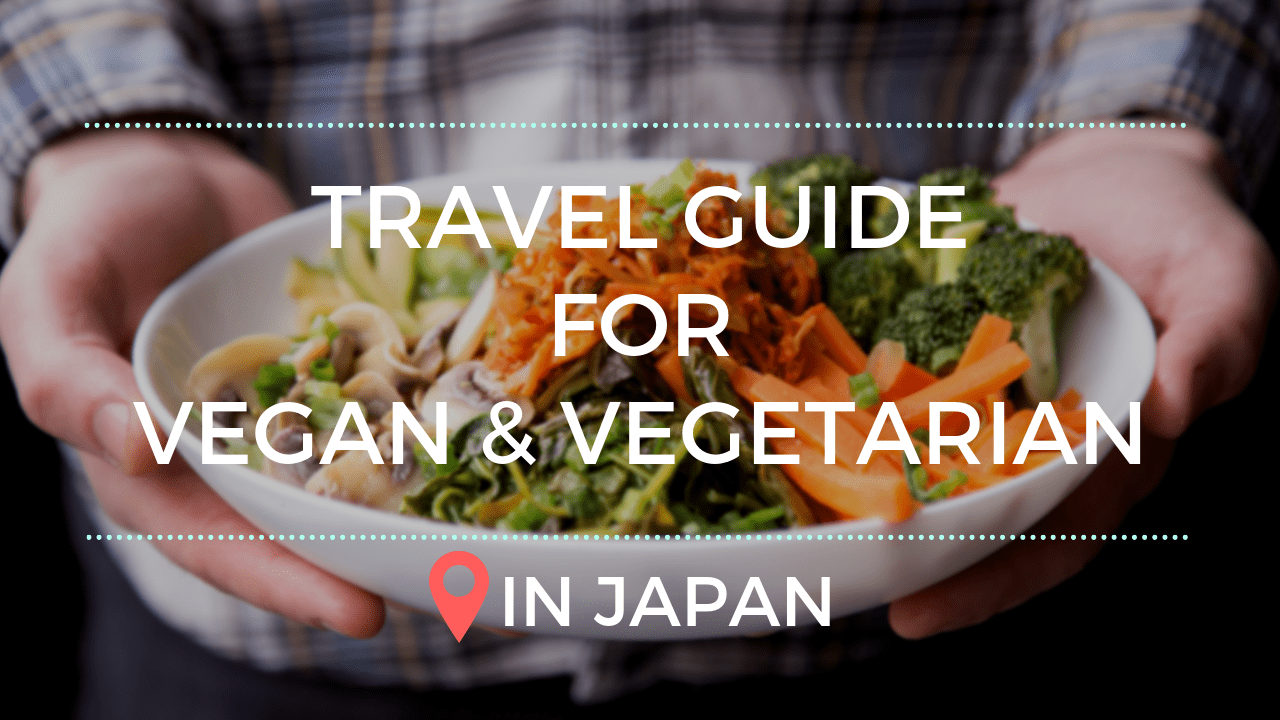 Are you a vegan or vegetarian travellers who are going to visit Japan?? Or are you into the healthy diets such as low-carb or macrobiotic?? There are numbers of restaurants in Japan serving delicious Vegan, Vegetarian, Gluten-Free and Organic food.
Check out the travel guide for Vegan and Vegetarian in Japan and how to find the best Vegan and Vegetarian restaurants in Japan.
*Please note that this article contains affiliate links.
---
Being Vegan and Vegetarian in Japan is not as difficult as you think! The Veganism and healthy diets are the biggest food trend worldwide nowadays, and Japan is not an exception. There are numbers of restaurants in Japan offering delicious food for Vegans and Vegetarians. Not only because of the trend, but also the number of Vegan, Vegetarian and people with dietary restrictions have been growing significantly these days, and accordingly, they make over 20% of the world's population.
Until a couple of years ago, it was hard for Vegan and Vegetarian travellers to find right places to eat in Japan, especially outside of Tokyo. On top of that, many restaurants had only Japanese menu with non English speaking staff that made the situation even harder. But that's not the case any longer. Japan is becoming one of the most vegan-friendly countries in the world now.
Moreover, there are also many restaurants and cafes serving healthy food such as Gluten-Free, Organic, Low-Carb, Macrobiotic and so on. More people in Japan are becoming health conscious just like other countries, and also Japan welcomes a large number of tourists from all around the world, therefore, there are more eating options for healthy eaters and people with dietary restrictions nowadays.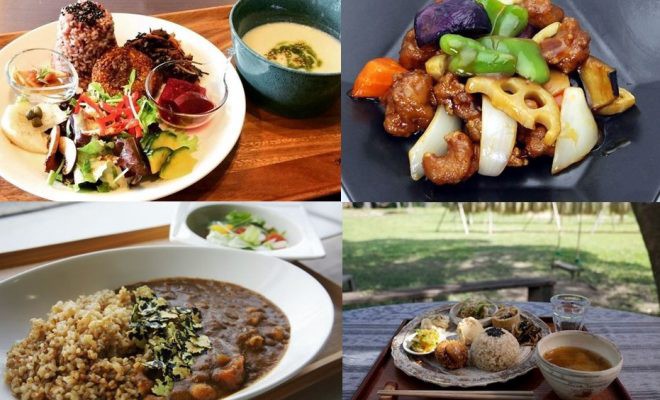 Not only healthy and light salad bowls or vegetable plates, but there are various Vegan and Vegetarian dishes available in Japan, too including traditional Japanese dishes like Sushi and Tempura.
As I mentioned, there are numbers of Vegan ,Vegetarian and Gluten-Free restaurants and cafes in Japan today, but how should we find such Vegan and Vegetarian restaurants in Japan?? Can we find them without any fuss?? For the best solution, I'd highly recommend to use the website, Vegewel. (Link: https://vegewel.com/en/)
Vegewel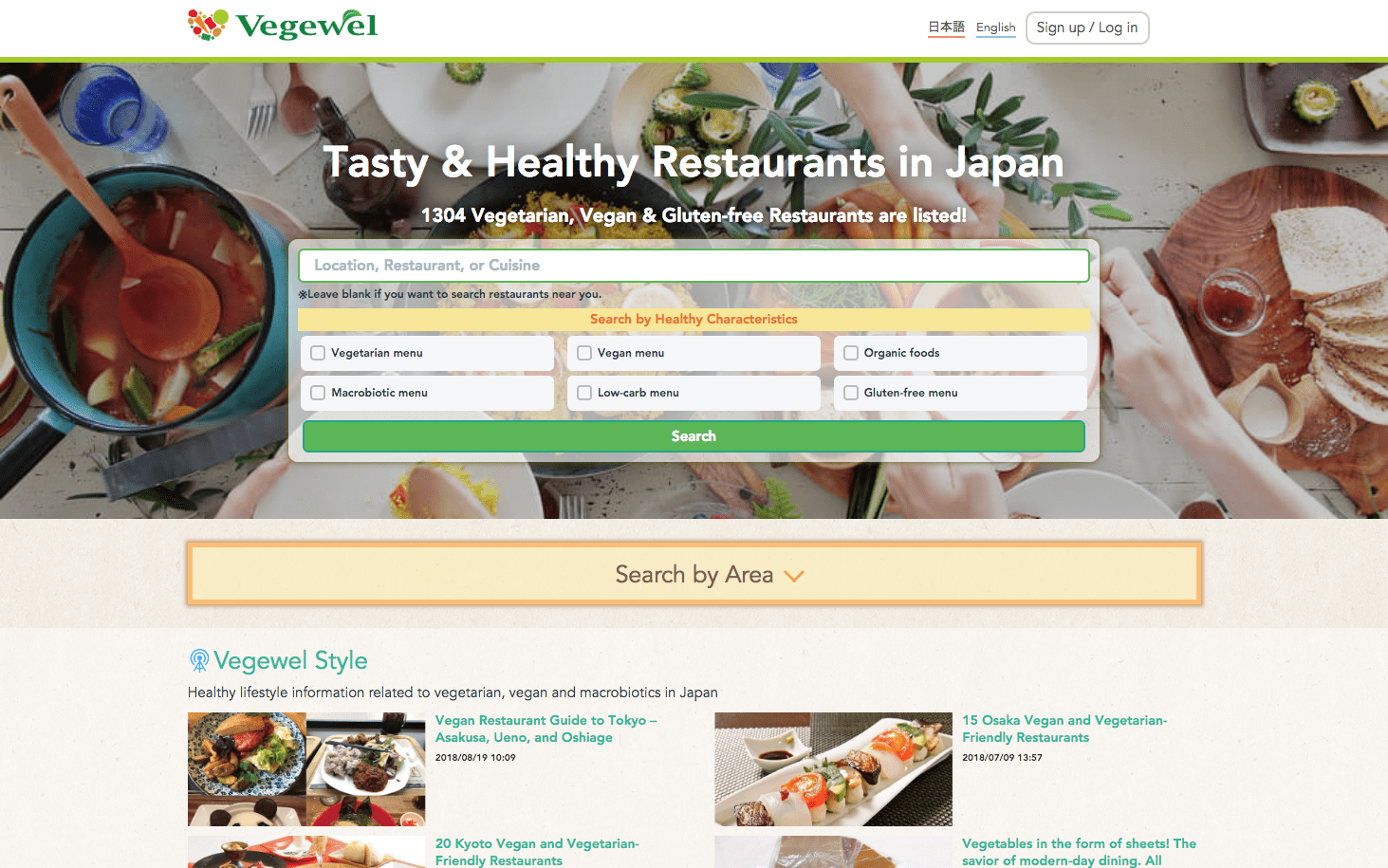 Vegewel is an online food and restaurant guide in Japan focused on Vegetarian, Vegan and Gluten-free food. The website was launched in 2016, and now introduces over 1,300 restaurants nationwide from Hokkaido to Okinawa. There are also option to search Low Carb, Organic and Macrobiotic food, too.
Vegewel offers the biggest selection of dining option for Vegan and Vegetarian travellers in Japan and the website is available both in English and Japanese. The website allows you to search restaurants in Japan by Dish, Dietary Restrictions or Location. Not only suggesting the food option for vegan and vegetarians, but Vegewel also offers many other useful information for foreign travellers such as: availability of English Staff and English Menu, Stroller space, Credit Card acceptance, Number of Seats, Non Smoking/Smoking, etc.
Vegewel has a Q&A community space within the website called "Knowledge Sprouts" where the users regularly post questions and receive answers from other users. (e.g. What's the recommended vegan restaurants in Tokyo?? Do they sell vegan food at convenience stores in Japan??)
Vegewel also runs an interesting food blog "Vegewel Style" that introduces new and trendy food spots, Japanese food facts and travel tips in Japan, which are extremely useful for Vegan and Vegetarian travellers in Japan. (Link: https://style.vegewel.com/en/)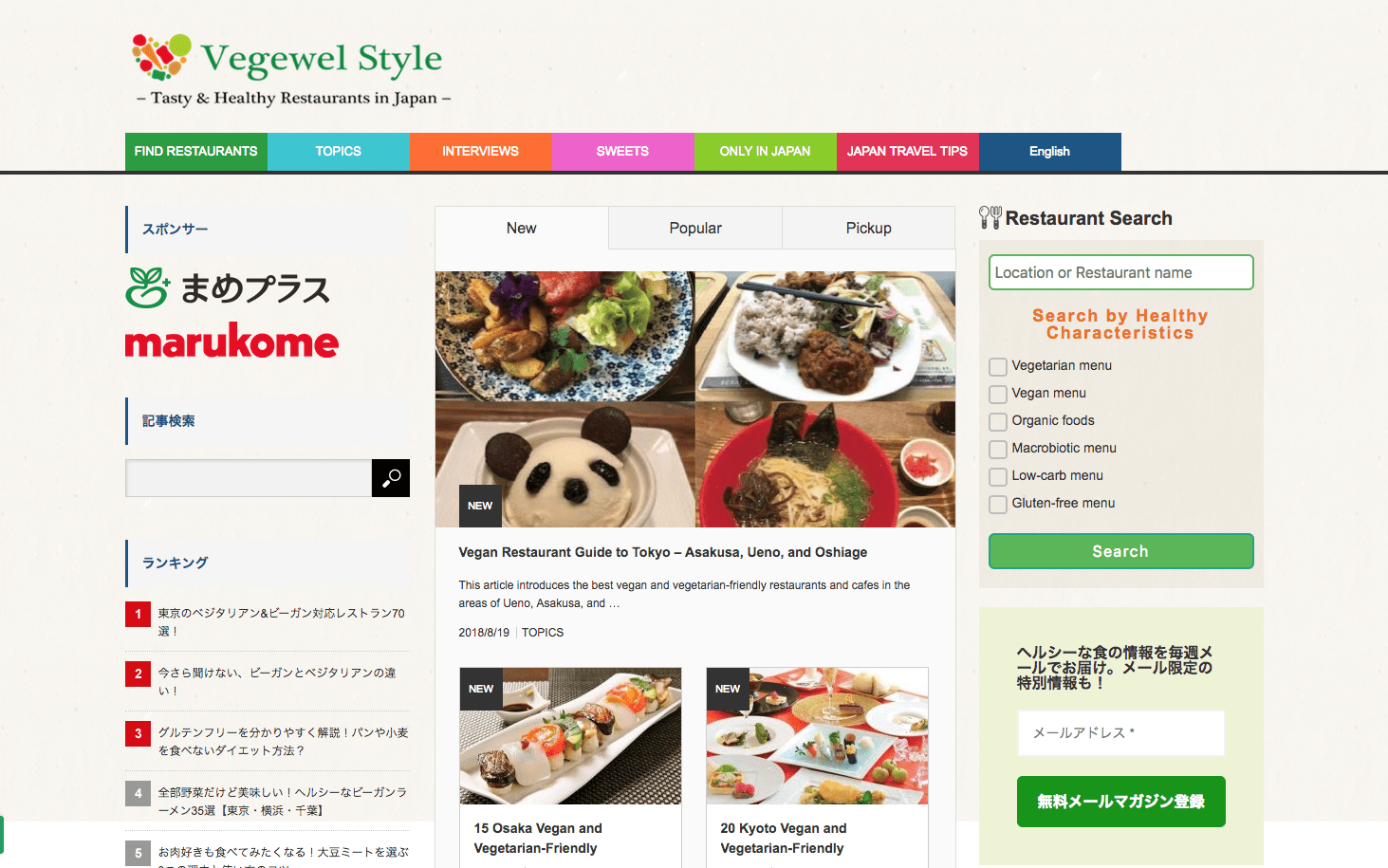 If you are a Vegan or Vegetarian travellers or looking for food options with Gluten-Free, Low Carb, Organic, etc in Japan, Vegewel is the best online tool that you should use through your trip. Moreover, they are aiming to list more restaurants in Japan in near future that covers wider food options such as HALAL food and food allergy. How great!
Being Vegan, Vegetarian or having dietary restrictions do not mean that they can not have wonderful food experiences in Japan. Vegewel could be a great saviour for your happy trip in Japan 🙂
---
Tours and Activities for Vegan and Vegetarian
Another greatest way to explore the vegan and organic food culture in Tokyo is joining a local food tour! Vegan & Organic Food Tour in Tokyo by Magical Trip is one of the best food tours in Tokyo for vegan, vegetarian and organic foodies! Enjoy local farmed vegetable plate, bowl of Vegan ramen and delicious Matcha dessert! Visit the link below for more details and book the tour with the special discount 🙂
Cooking is also a great way to experience Japanese food culture. airKitchen Plus introduces numbers of cooking classes for vegan and vegetarian in Japan from north to south! Learn how to make delicious vegan and vegetarian Japanese home-cooking dishes while travelling in Japan 😉 Visit the link below and find the cooking class held at your nearest city in Japan!
For more useful travel information, please check out these articles, too!
▽Related Articles ▽
▼Editor's Picks▼
---