How to Enjoy Traveling to Japan for the First Time
Make a Perfect Travel Plan to Japan for First Time Travelers

If you have never been to Japan, you may still have this question:
"Which city and spot to visit for the first time?"
Let me get straight to the point, and there aren't more recommendable cities in Japan than Tokyo, Kyoto and Osaka for first time travelers.
This article will also answer these questions:
"What's Japan like?"
"What to do and where to go in Japan?"
This is the guides and tips for those who have a plan traveling to Japan for the first time. Here are best things to do with the latest trends in each city Tokyo, Kyoto and Osaka until nothing is left for first time visitors. I'd also like to introduce the best restaurants in the three cities for gourmets. Japanese food is one of the most attractive things in Japan.
With this instruction of travel to Japan, you can easily make a satisfying and enjoyable travel plan with the well-selected things to do in Tokyo, Kyoto and Osaka.
Moreover, there are further more things you should know before visiting Japan including Japanese unique culture, season, language, transportation and so on. You can understand all of them with the quick instruction in the end of this article.
Tokyo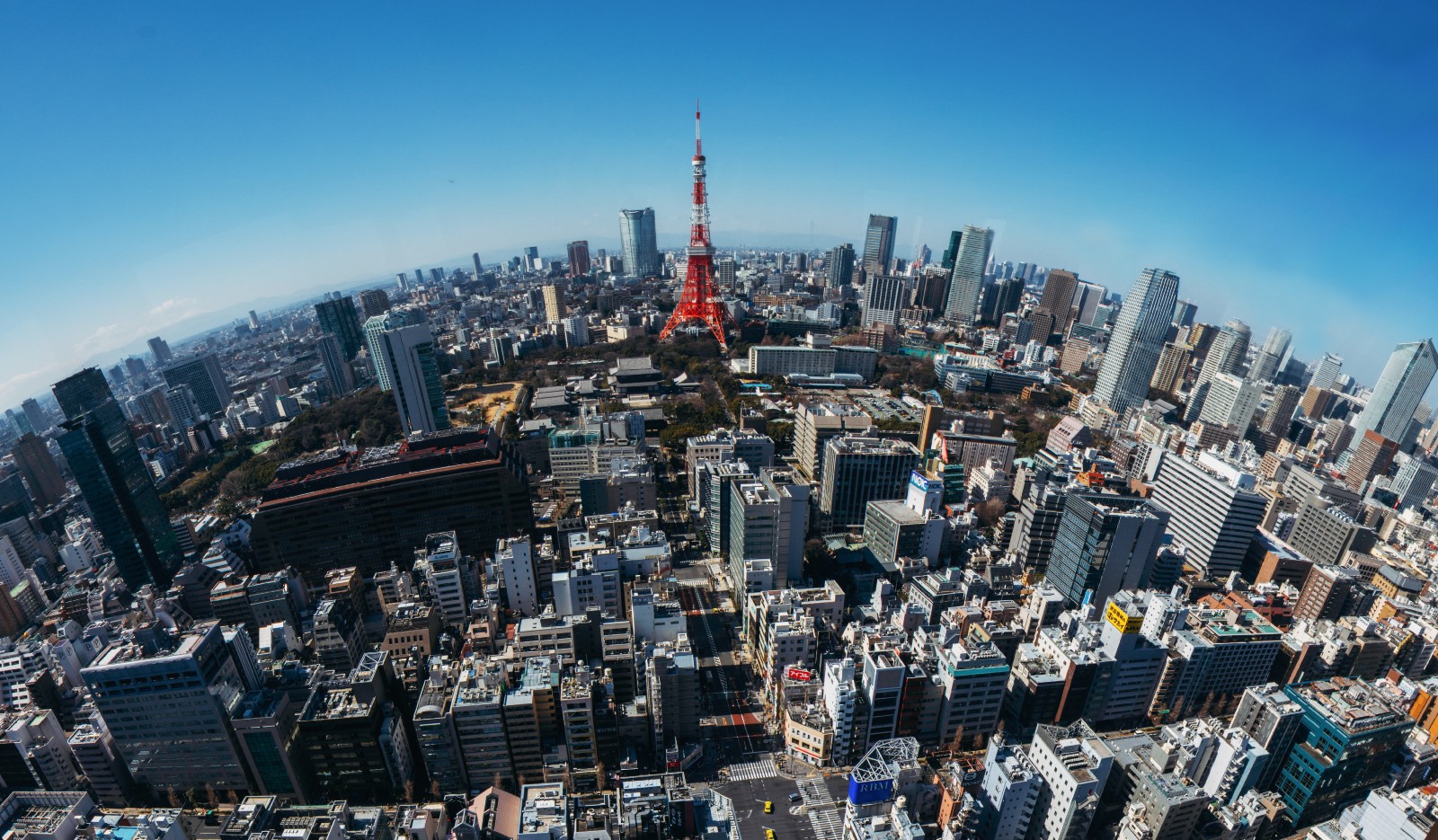 First of all, Tokyo, the most famous city as symbolized by Tokyo Tower, is the true destination city for first time travelers to Japan.
The most bustling and busiest city has everything for ideal tourist destinations: there are rich nature area, various dining options, pop culture and history.
Things to do in Tokyo for first time travelers
Shibuya
-Taking a photo at the famous Shibuya Crossing
-Shopping at Japanese Clothing Stores at Center-gai Street and Shibuya 109
-Relaxing with rich nature at Yoyogi Park, the largest city park in Tokyo
-Drinking and Dining with all kinds of meats at Niku Yokocho
Harajuku
-Visiting Instagram-worthy spots
-Enjoying Kawaii pop culture at Takeshita Street
-Worshipping at the most-visited shrine Meiji Jingu Shrine
Tsukiji
-Experiencing the authentic Sushi at the world largest Tsukiji Fish Market
Asakusa
-Strolling around Sensoji Temple and the red large Kaminarimon Gate
-Enjoying shopping Japanese souvenirs and snacks at Nakamise Shopping Street
-Viewing the whole towns of Tokyo at the height of 634 meters (2,080 feet) of Tokyo Sky Tree
Akihabara
-Experiencing unique Otaku culture: served by waitress dressed as maids at Maid Cafes
-Finding Japanese geeky manga, anime, video games and latest gadgets at cool shops
-Touching and Playing with owls at Owl Cafe
Shinjuku
-Enjoying exciting nightlife at the red light district Kabukicho
-Watching gigantic robots, acrobatic girls dancers, laser beams and bright neon lights at Robot Restaurant
-Tasting the best Ramens at the mecca of Ramen
From Tokyo, Mt.Fuji is accessible sightseeing spots which is less than two hours distance by bus. For the best photo of Mt.Fuji, capture it over Fuji Five Lakes.
If you travel Tokyo as family with children, Tokyo Disneyland and Disneysea are the best option to please your kids.
▽Here are the best restaurants in Tokyo▽
Kyoto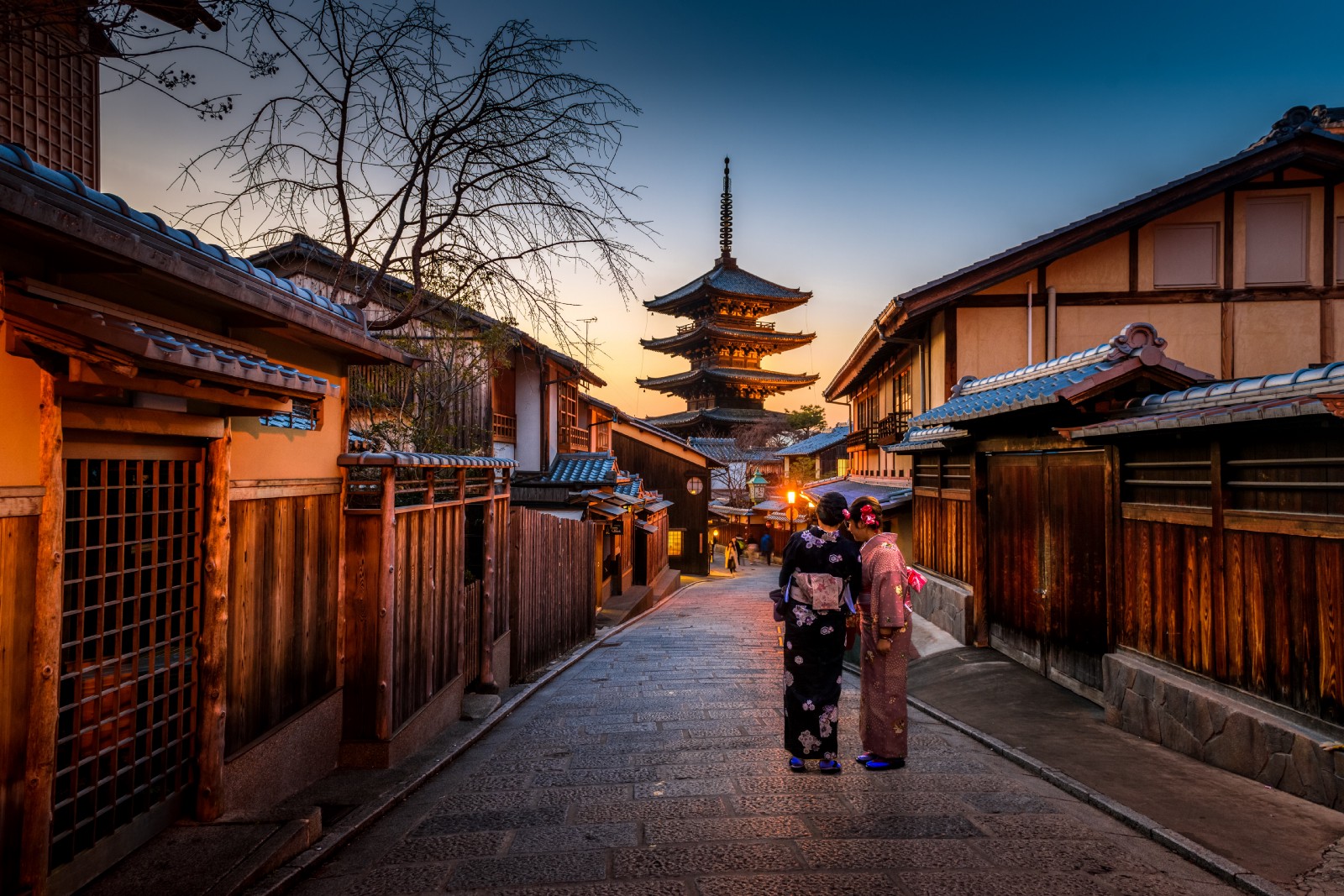 Kyoto, the old capital of Japan, offers numbers of historical spots where you can feel old atmosphere from Heian Period (A.D. 794 to 1868). There are well-reserved buildings and remaining traditional culture such as geisha performances and Kaiseki dishes.
Things to do in Kyoto for first time travelers
-Worshipping at one of the most popular attractions in Japan Fushimi Inari Taisha Shrine with thousands of torii gates
-Taking a beautiful picture of the golden-shiny Kinkakuji Temple with its reflection in the pond
-Visiting Kyoto's most famous symbol of the city Kiyomizudera Temple
–Strolling around Higashiyama area to see historical streets and Japanese traditional gardens
-Enjoying the Kyoto's traditional entertainment Geisha performance at Gion
-Walking around Arashiyama Bamboo Grove in the morning
-Getting surprised at the crazily flaming Ramen at Menbakaichidai (めん馬鹿一代)
-Taking a break at cafes along Kamogawa River
▽Here are the best restaurants in Kyoto▽
▽Transportation Guide from Tokyo to Kyoto▽
▽Transportation Guide from Osaka to Kyoto▽
Osaka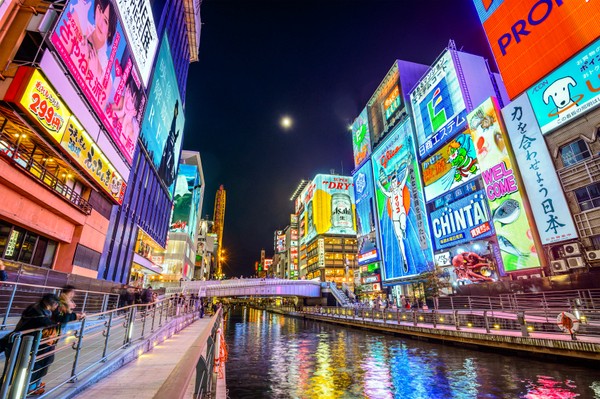 Osaka is also a must-visit city on the Japanese golden route. The city offers vibrant atmosphere with a variety of entertainments, especially after dark with the iconic neon lights and mouthwatering regional food such as Okonomiyaki and Takoyaki.
Things to do in Osaka for first time travelers
-Playing with exciting attractions at the most popular amusement park in Japan Universal Studio Japan (USJ)
-Being a witness of the gorgeous and historical Osaka Castle with Samurai spirit from Azuchi-Momoyama Period (1573–1603)
-Eat till you drop at the Osaka's best gourmet spot Dotonbori
-Shopping as you want on the 600m-long Arcade at Shinsaibashi
-Feeling Osaka's culture at the old downtown Shinsekai (New World)
▽Here are the best restaurants in Osaka▽
▽Transportation Guide from Tokyo to Osaka▽
▽Transportation Guide from Kyoto to Osaka▽
What's Japan like?
Before starting your adventure around Japan, there are some things to know about the country.
Season
Japan including the three cities above is well-known for the beautiful four seasons. You can fully enjoy the country all year around.
–Spring is one of the most popular season to travel Japan for cherry blossoms (Sakura). ▽Updated Every Year▽
–Summer provides you with the chance to experience Japanese traditional culture such as summer festivals and fireworks festivals. ▽Updated Every Year▽
–Autumn's best attraction is seeing beautifully red-tinted autumn leaves and golden gingko. ▽Updated Every Year▽
–Winter attracts lots of foreign travelers with shiny illuminations and onsen (hot spring) which you can enjoy in the three metropolises above of course. ▽Updated Every Year▽
Culture
Japan's strange cultures sometimes confuse you, for example taking off your shoes before entering private houses and ryokan (Japanese style hotels.) You may hesitate to be naked in onsen. Japanese are considered as shy people, but it's different when it comes to public baths. For more weird points, check out 20 Things to Know before Going to Japan.
Language
That's no problem even if you can't speak Japanese at all. But local people may be happier once you utter a word in Japanese like Arigato(Thank you) and Konnichiwa (Hello). Unbelievably, you can easily speak Japanese in your English after reading this article I've invented: You Can Speak Japanese by English!
Money
Some foreign people think it costs too much to stay in Japan. Is that true? Apart from a flight ticket, you can spend a day in Japan for 5,000–15,000 yen. It consists mostly of food, accommodations and transportation.
Japan offers a wide range of options in each aspect. So you can save money at budget restaurants (500 yen) and reasonable hotels (under 3,000 yen) and with Japan Rail Pass (JR Pass) to move around Japan. Please refer to this to find out how much you will spend: So How Much Does Actually Japan Cost??
Transportation
Japan is partly famous for its complicated transportation system like a spider web. However, you can move around Japan once you understand trains and Shinkansen. If you save money on travel, some passes like JR Pass and Tokyo Subway Ticket are recommended to buy.
Did you understand what Japan is like and things to do in Japan? I hope you perfectly travel Japan in a smooth way. In addition, these articles would help you to make a plan and travel Japan↓↓
▽Related Articles▽
▼Editor's Picks▼
---