10 Best Running Paths in Tokyo
The Best Spots for Running in Tokyo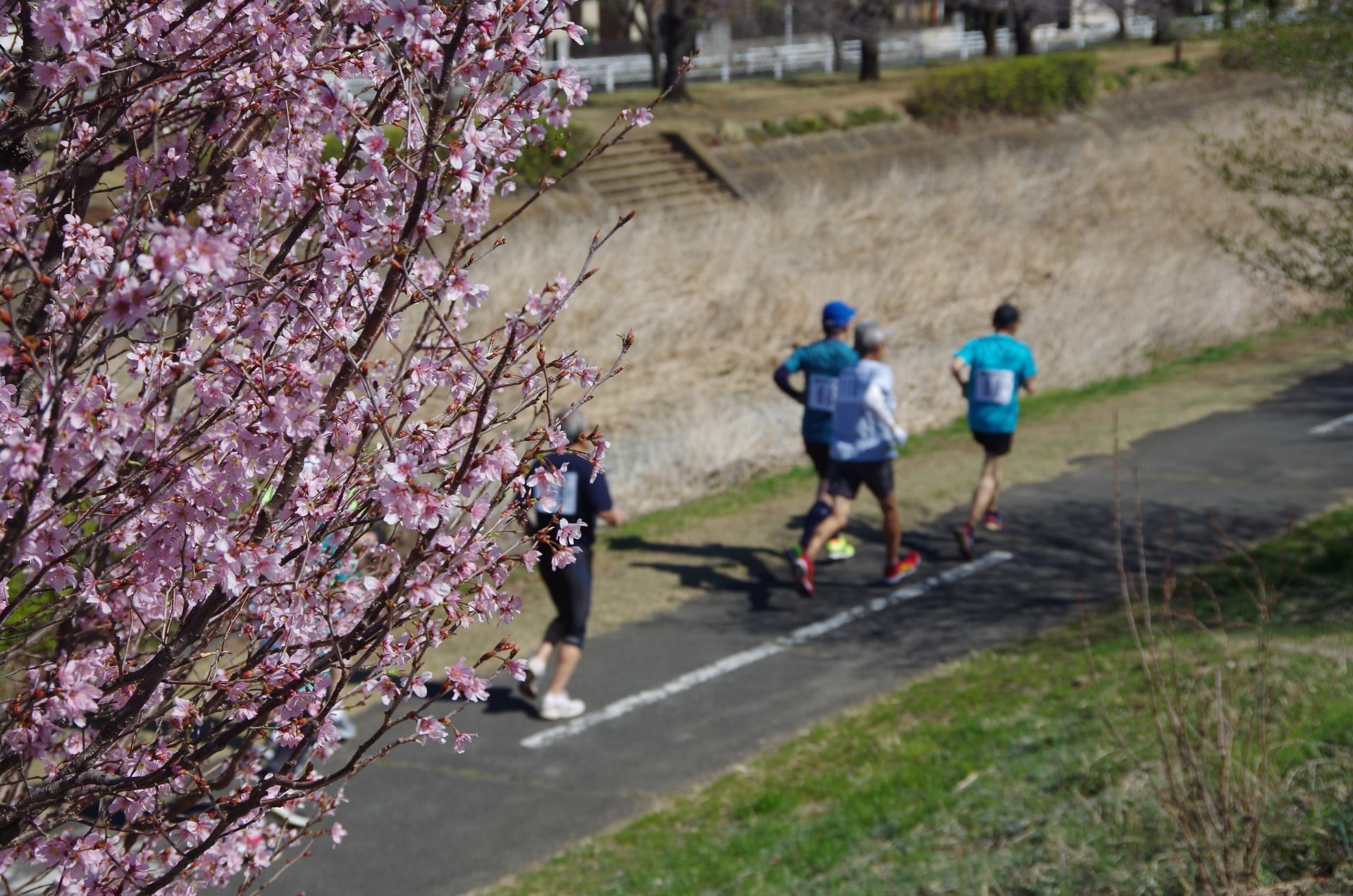 It is beginning to feel like autumn, and autumn in Tokyo is the perfect season for running outdoors. Tokyo is in many ways the perfect city for outdoor running, barring its intolerable summers. Though it is a metropolis on the largest scale, trails, parks, and green spaces are interspersed among its neighborhoods. Whether you are a longtime runner or someone who has just begun running, there is a nice path waiting for you. Let's explore the best running paths that Tokyo has to offer!
---
1. Yoyogi Park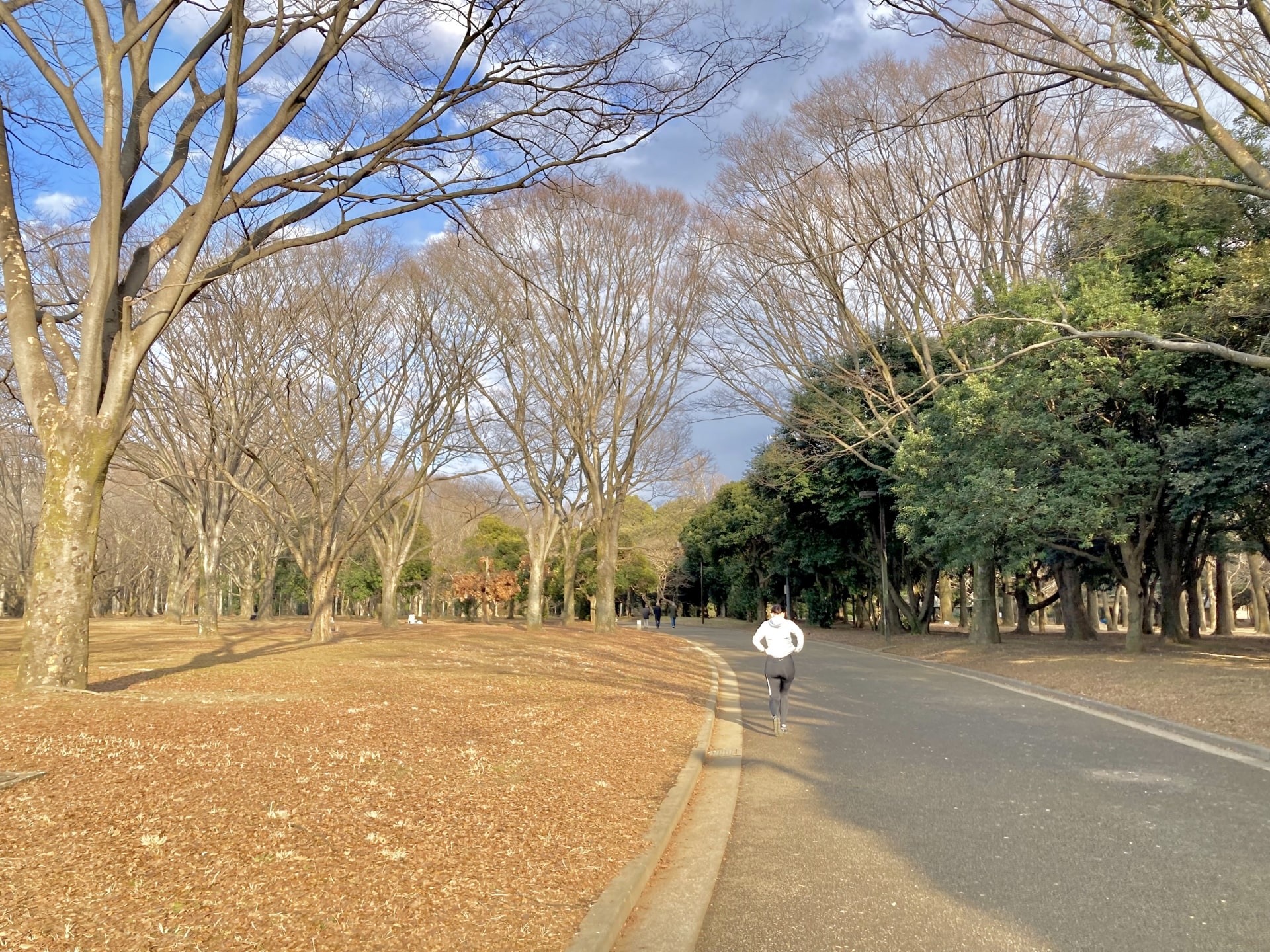 In his book The Way of the Runner, Adharanand Finn describes how elite Kenyan runners training in Japan often run in Yoyogi Park (代々木公園) at dawn. They like the soft dirt path around Yoyogi park because it is easier on the knees, and the terrain helps strengthen the ankles. The dirt path covers about a 3.2 km loop that is mostly flat. Yoyogi also has several paved routes that run in a shorter loop, including one with more elevation. Just remember to stay in the park itself, as neighboring Meiji Shrine is a sacred site, and therefore running (or other forms of exercise) is prohibited there.
2. Akasaka Palace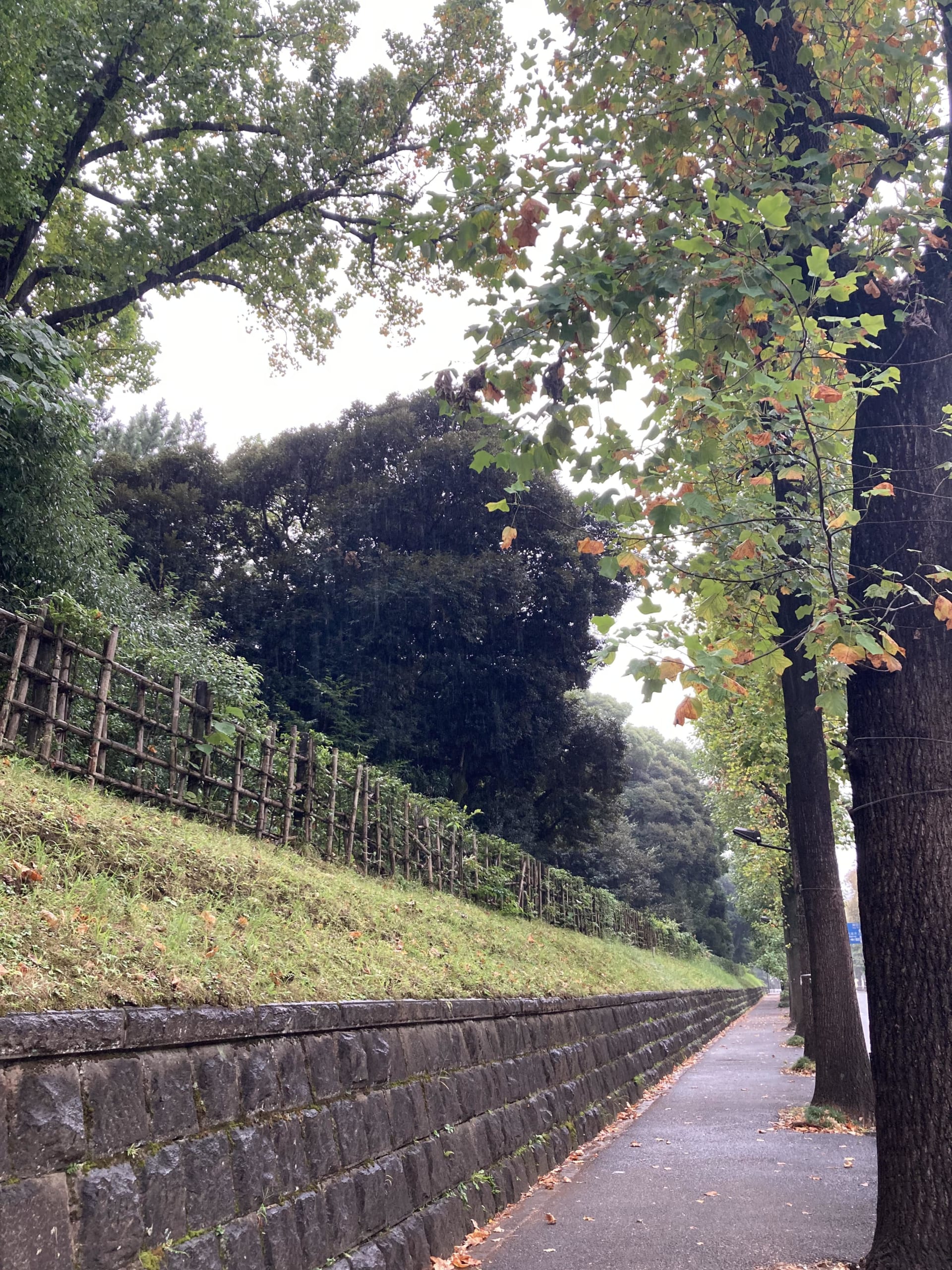 Akasaka Palace (赤坂御所) is centrally located in Minato-ku, near Meiji Jingu Gaien. The asphalt path surrounding the palace is a 3.3 km/2.1 mile loop. While it is not a long path, it certainly is a hilly one. Running counterclockwise will lead you up two fairly challenging uphills. Running clockwise, on the other hand, feels completely different. It is also hilly, but the uphill portions incline more gradually. This path is continuous with no traffic lights. At the same time, its central location means that you are never far from city amenities. This is one of the best running paths for uphill training in Tokyo!
3. Komazawa Olympic Park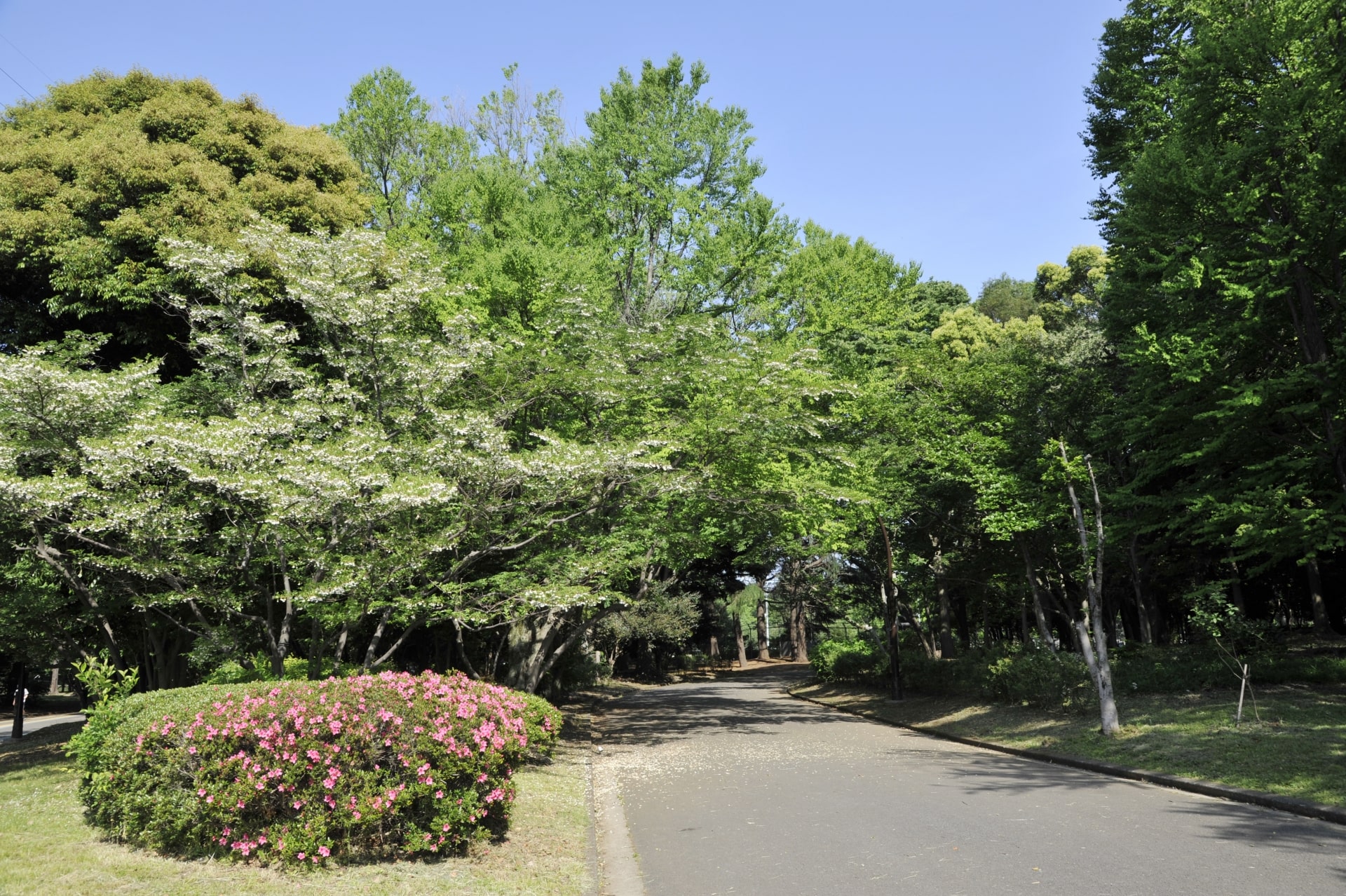 Komazawa Olympic Park (駒沢オリンピック公園) is located in a residential neighborhood in Meguro-ku. The park has a nicely shaded 2.1 km path with color-coded markers so you can keep track of your distance without any gadgets. It makes for a fairly easy run with little elevation gain. Similar to Yoyogi Park, this run offers a paved path with nice natural scenery. This is a shared path with the blue lane dedicated to cyclists, so be sure to stay in the running lane.
4. Tama River Trail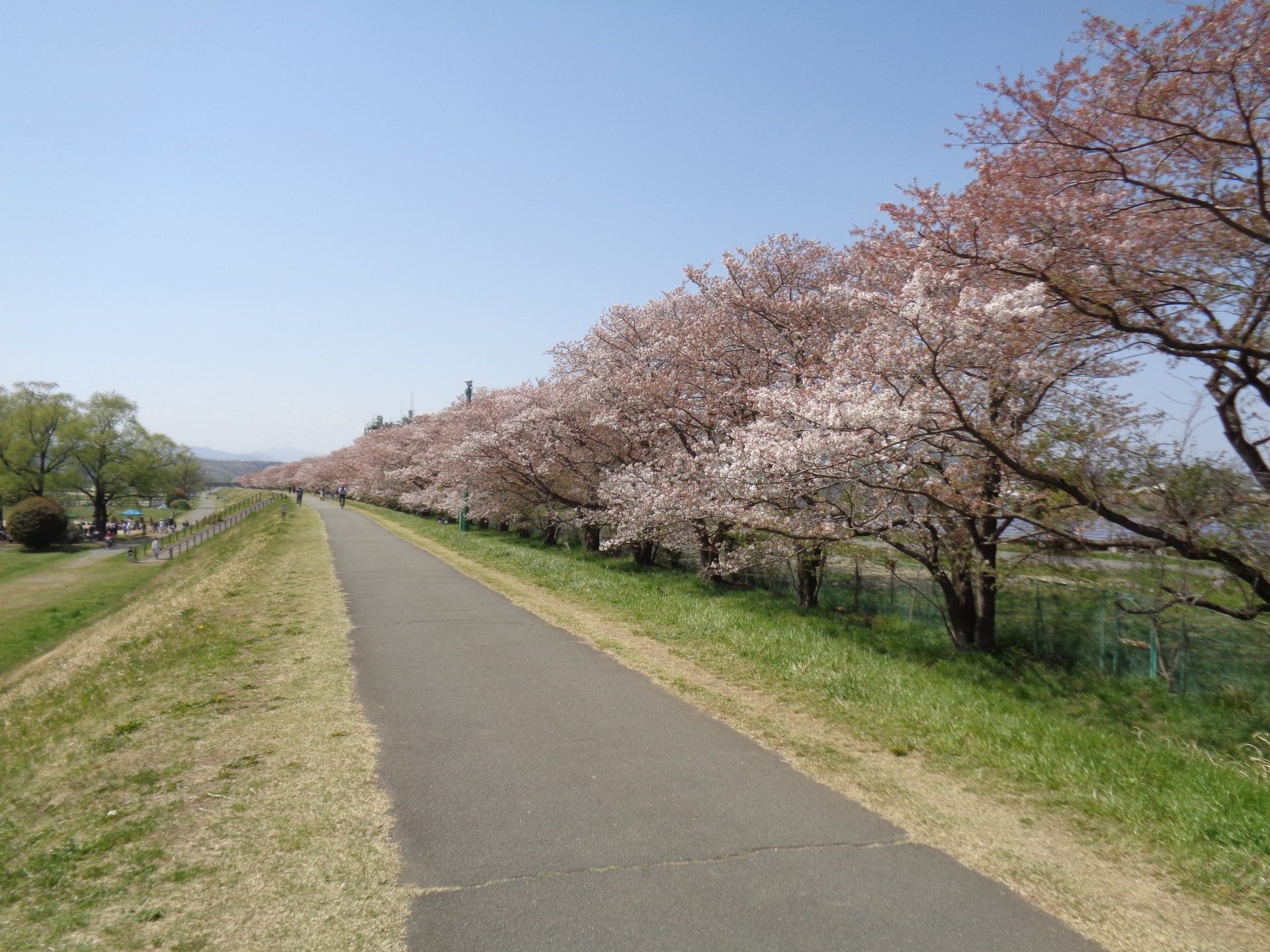 The Tama River Trail (多摩川ジョギングコース) is located west of central Tokyo. The winding trail runs along the Tama River and is about 50 km/31 miles long, perfect for distance training. Most of it is paved, though some sections are gravel. The trail is shared with cyclists, so take care to look out for bicycles while running. Autumn is a good time to enjoy the changing foliage. In spring, this trail becomes popular for picnics and viewers of sakura blossoms along the route. This is one of the best distance running courses in Tokyo.
5. A Mid-Distance Run with the Best Historical Views: The Imperial Palace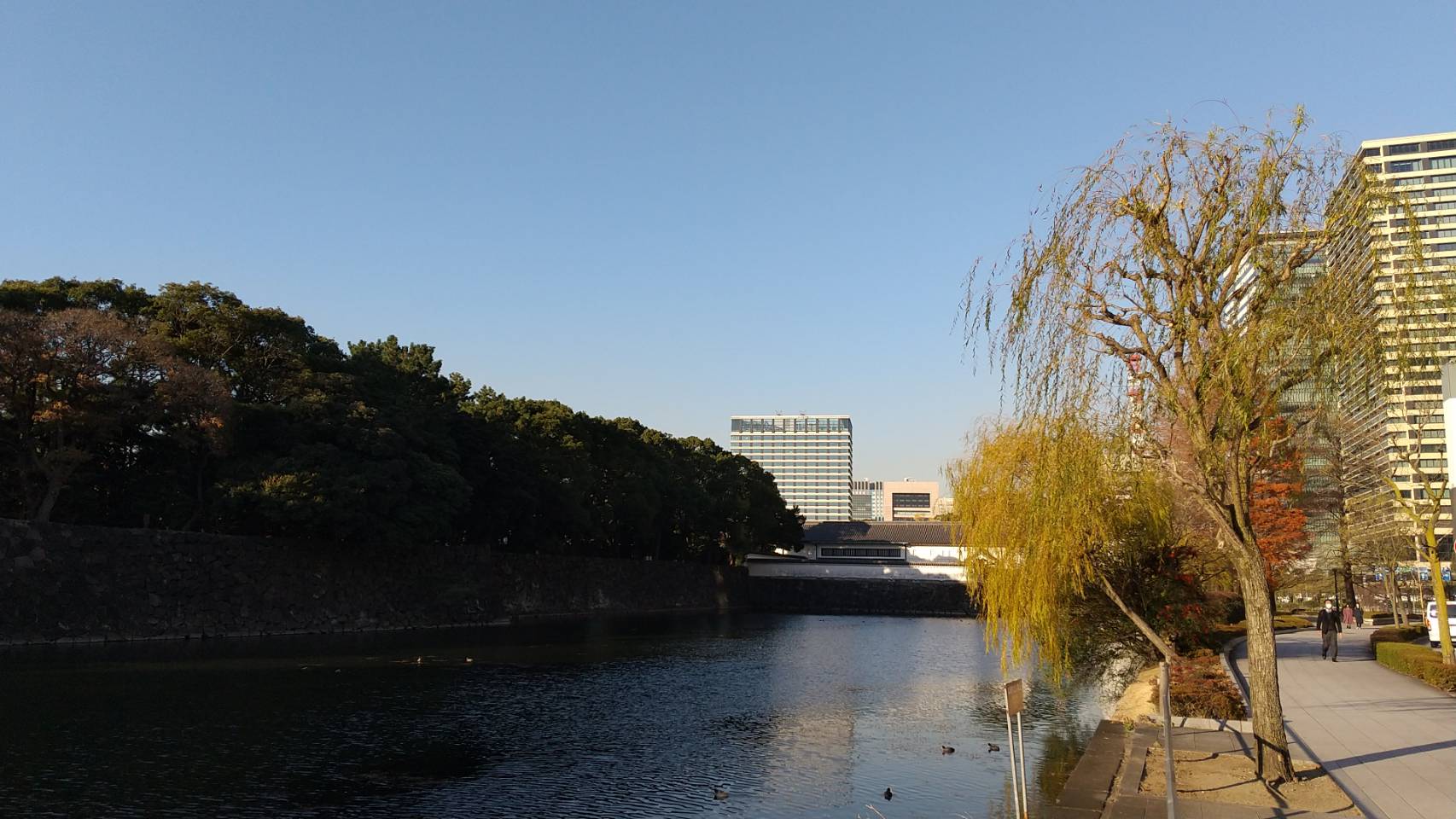 The Imperial Palace circuit (皇居ランニングコース) is 5 km or 3.1 miles long. This is my all-time favorite route because it is a moderate and thus versatile run in all ways except for its views, which are extraordinary. This route takes you around the Imperial Palace, with a magnificent view of the stately palace, its stone walls, surrounding moat, and verdant gardens. This view never gets old, no matter the weather: sun, rain, or snow. If you are visiting Tokyo, this is an iconic running tour. You can also take advantage of Runbase, a facility just three minutes away from the route. At Runbase, you can store your belongings in a locker, rent a pair of running shoes, and even take a shower. Perfect for runners on the go. This path is also a favorite of writer and runner Haruki Murakami.
6. Sumida River Trail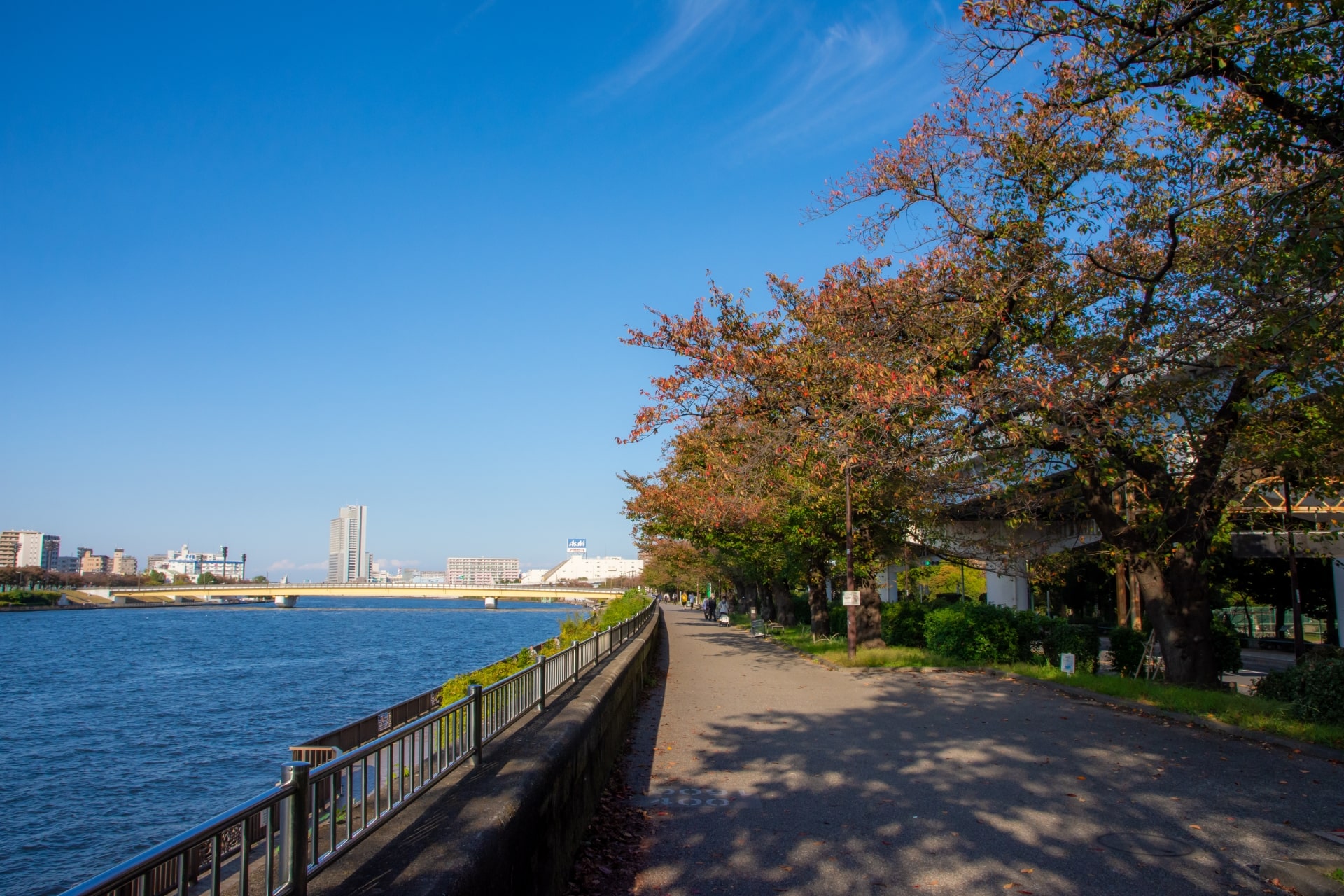 Enjoy this riverside trail located in the Asakusa neighborhood, not far from Senso-ji Temple. This is a riverside route in the centrally located Asakusa area of Tokyo. The trail is 4.4 km/2.7 miles one-way and is one of the nicest running routes in Tokyo because it is a flat path, which makes for a relatively easy run. The trail is also pleasantly wide. This makes it one of the few places in the city where your dog can easily accompany you for a run. Just be careful they don't overheat their little paws on warm days, as most of the path is concrete.
7. A Track in the City: The Meiji Jingu Gaien Circuit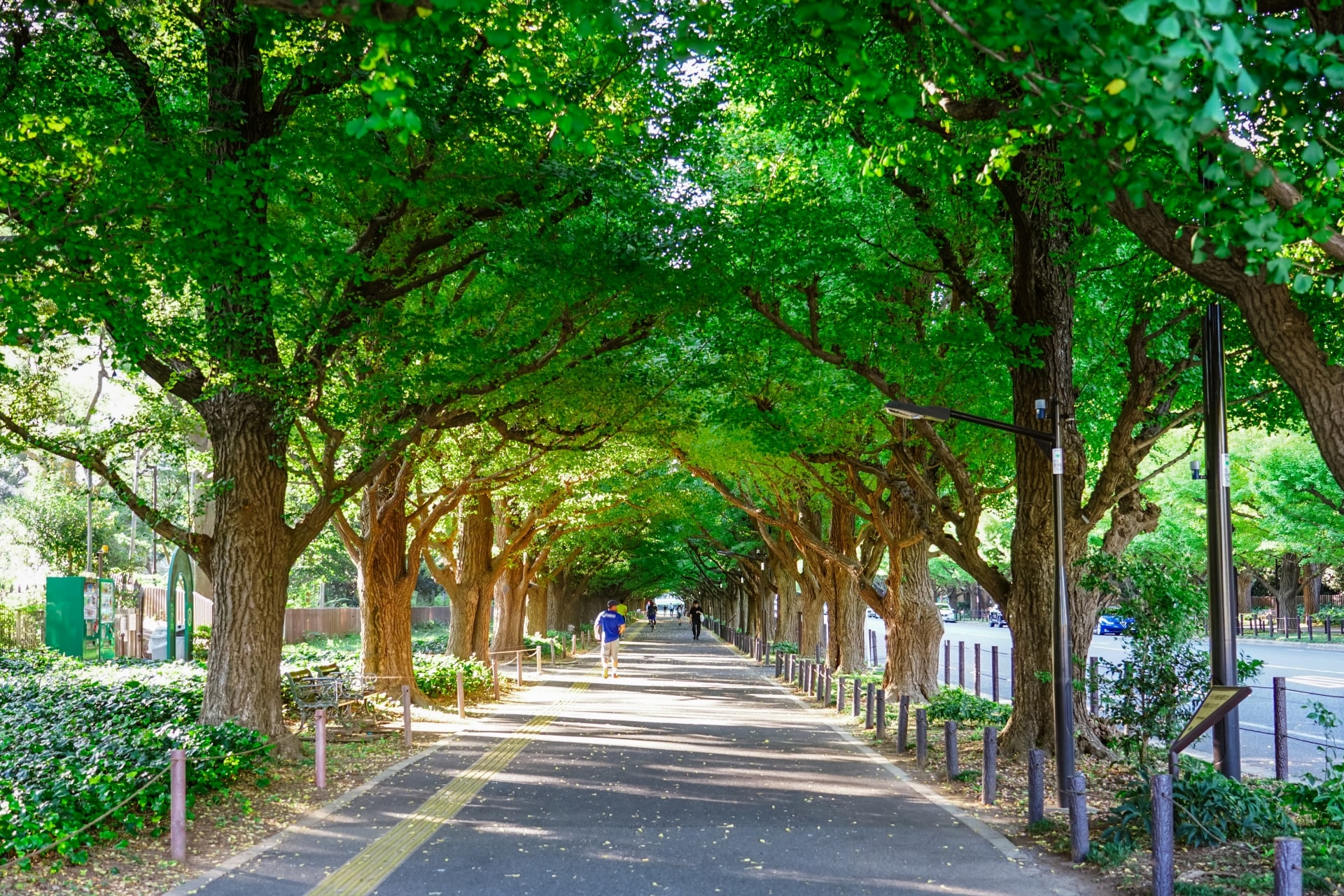 The Meiji Jingu Gaien (明治神宮外苑) is a lovely running course that runs right outside the Jingu Baseball Stadium. The sidewalk along this 1 km course is marked every 100 meters, which despite its short distance, is popular with runners of all calibers. There are no traffic lights, and the path is partially shaded by trees, including ginkgo trees. It is one of my favorites for an easy run or speed work because it is one of the few truly flat outdoor running routes in Tokyo. After your run, take a breather by the nearby National Stadium and take in all the commemorations of past and recent Olympics. This is another favorite of author Haruki Murakami, who lived in this neighborhood for some years.
8. Meguro River Trail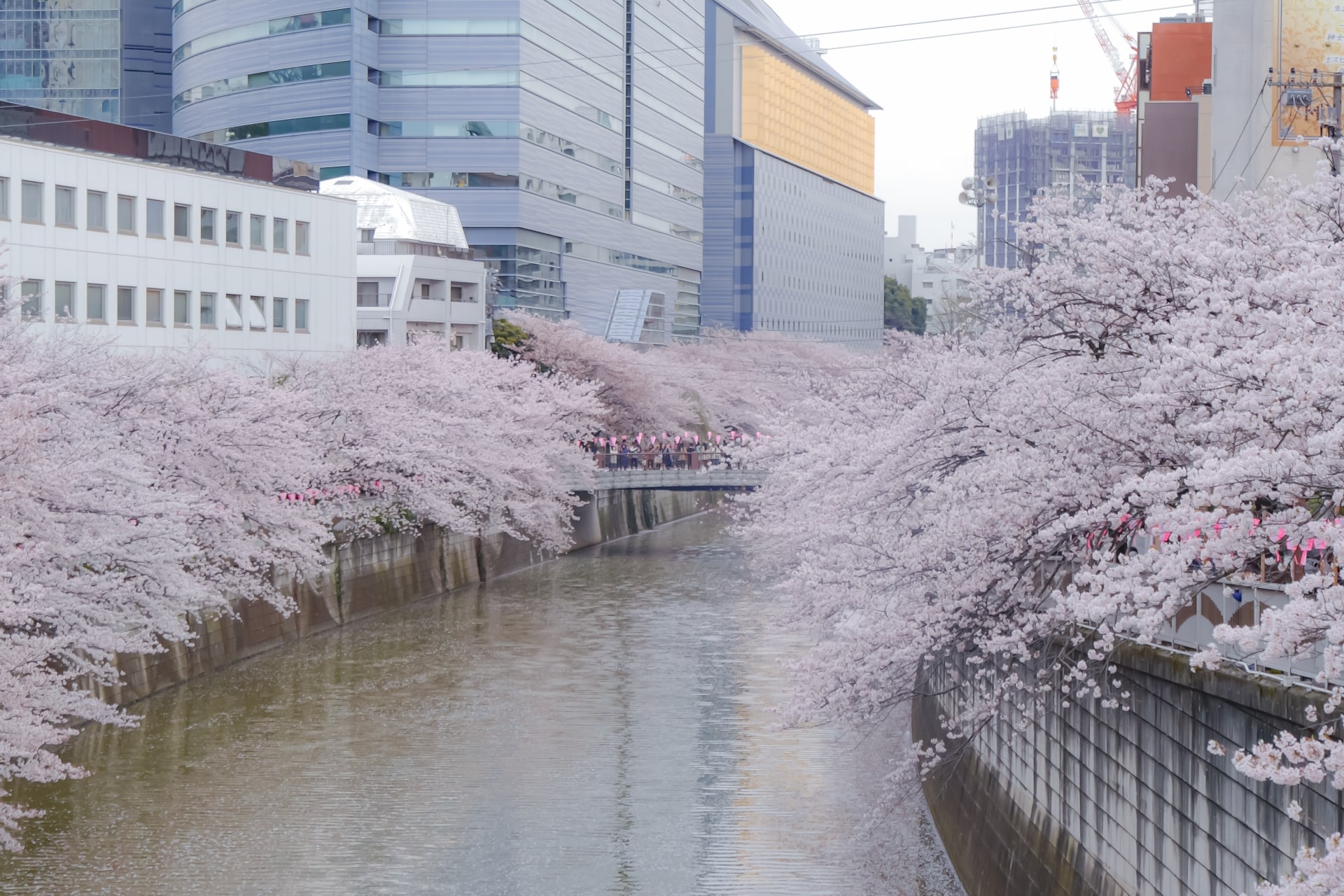 This is the perfect city run in the heart of Tokyo. The 3.5 km/2.2 mile trail runs along the Meguro River (目黒川) from Ikejiri-Ohashi Station to Meguro Station and winds through the Shinagawa, Setagaya, and Meguro wards. You can run it all at once or do a running tour with pit stops – after all, there is a lot to see and do. There are museums, parks, temples, and scenic bridges on the way. The path is lined with cherry blossoms in the springtime, making for an especially lovely run. Much of the Meguro River Trail is lined with lit lanterns at night, making it a nice place for a nighttime run as well. This is one of the best running spots in central Tokyo, but be aware that it is also popular with cyclists and walkers.
9. Mount Kumotori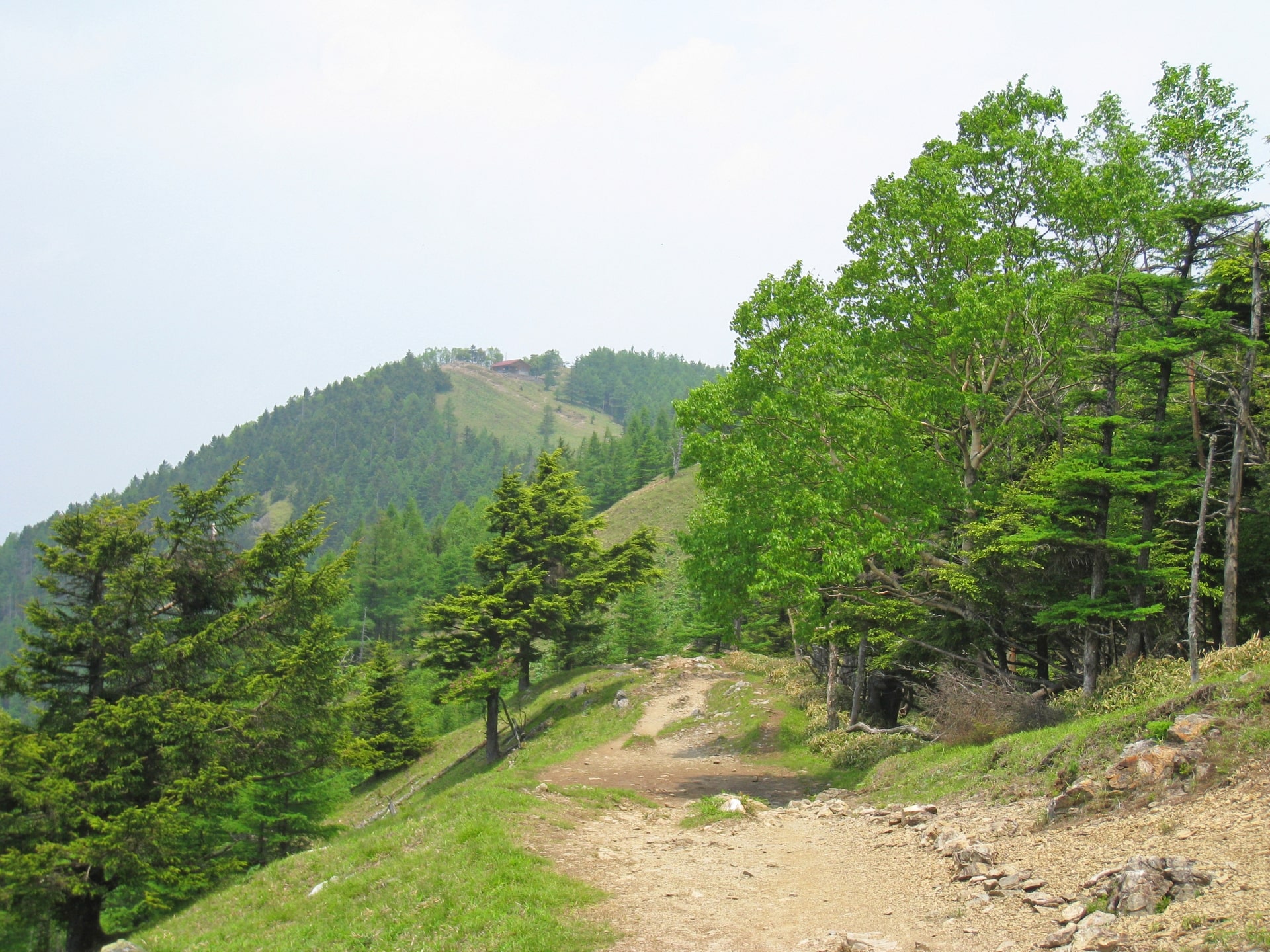 For a change of pace, this one is a trail run – and not just any trail, but a mountain trail. Mount Kumotori (雲取山) is located in Omatsuri, where the Tokyo, Saitama, and Yamanashi prefectures converge. At 2,017 meters, it is the tallest mountain in Tokyo. Despite its intimidating elevation, Mount Kumotori is a popular spot for running. This run is not for the faint of heart, but you will be rewarded by getting as close to nature as possible in Tokyo. Possible wildlife encounters include monkeys, deer, wild boar, and even bears (many Japanese wear a bell to warn off bears). The ascent and descent together are 21.2 km/13.2 miles, making for a challenging run on rugged terrain. Enjoy the journey more by taking a break in one of the huts along the ascending trail where you can eat a hot meal and take a bath.
10. Rinshi no Mori Park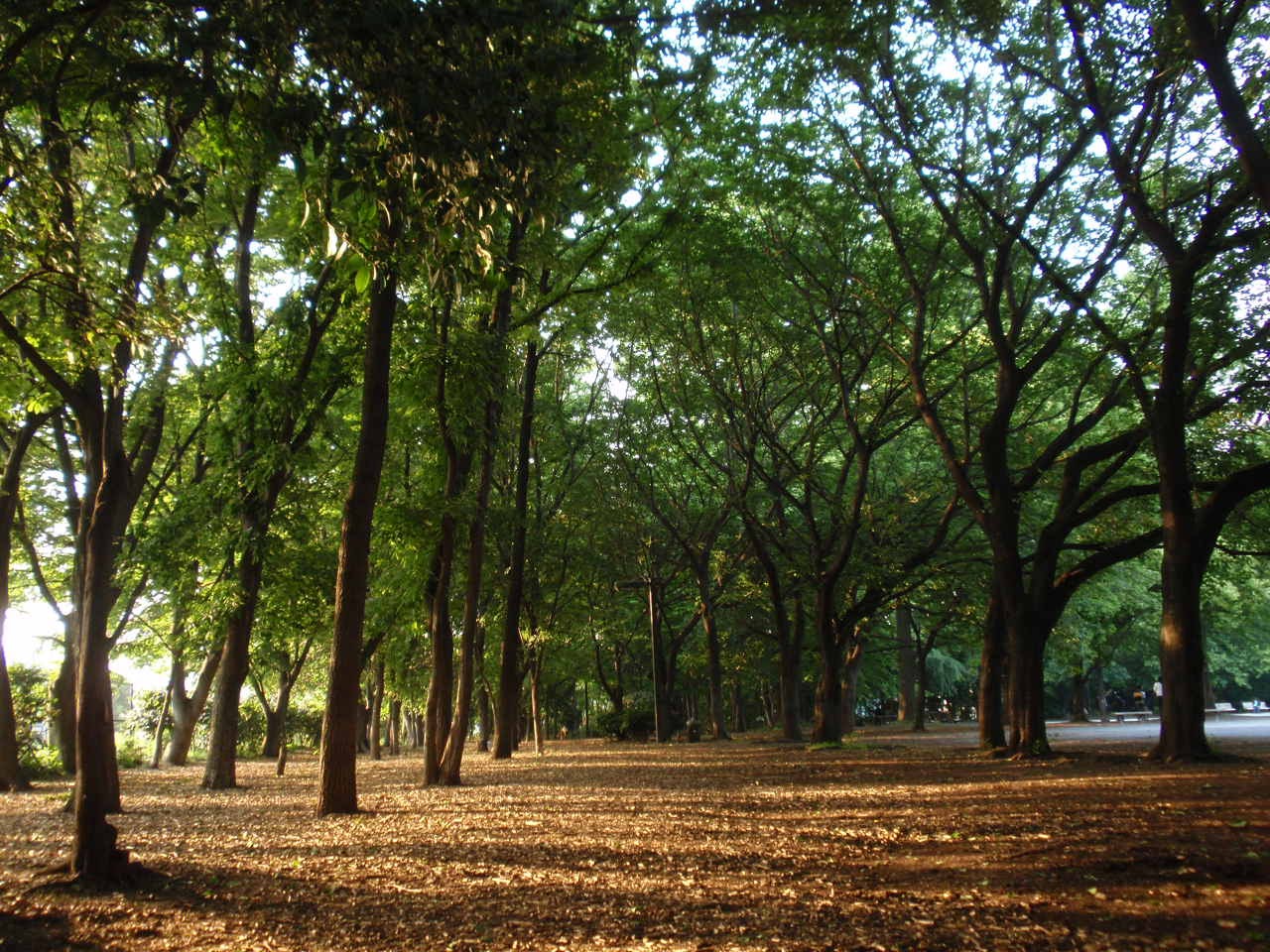 For a less intense running experience, head to Rinshi-no-Mori park (林試の森公園) near Musashi Koyama Station. This is a public forest park in a quiet residential area. It is filled with lush trees and several trails that wind throughout the park. This is a beautiful running spot in any season, but perhaps particularly in the summer, when the trees can offer much-needed refuge from the hot sun. Although the distance around the park is only 1.6 km/1 mile, there are some hills for an added challenge. This running spot is ideal for a serene, low-key run.
---
▽Subscribe to our free news magazine!▽

I hope you found this article interesting and the information useful for your next run! If you choose one of the areas in the city center, be sure to stay on the left and run in a single file if running in a group – it can get crowded, especially on the weekends. If you would like to read more about outdoor activities in Japan or Japanese culture in general, check out the following articles for more information.
▽Related Articles▽
▼Editor's Picks▼
---