Best 5 Japanese Supplements for Anti-Aging
Best-sellings Japanese supplements for Anti-Agin: Benefits and Where to Buy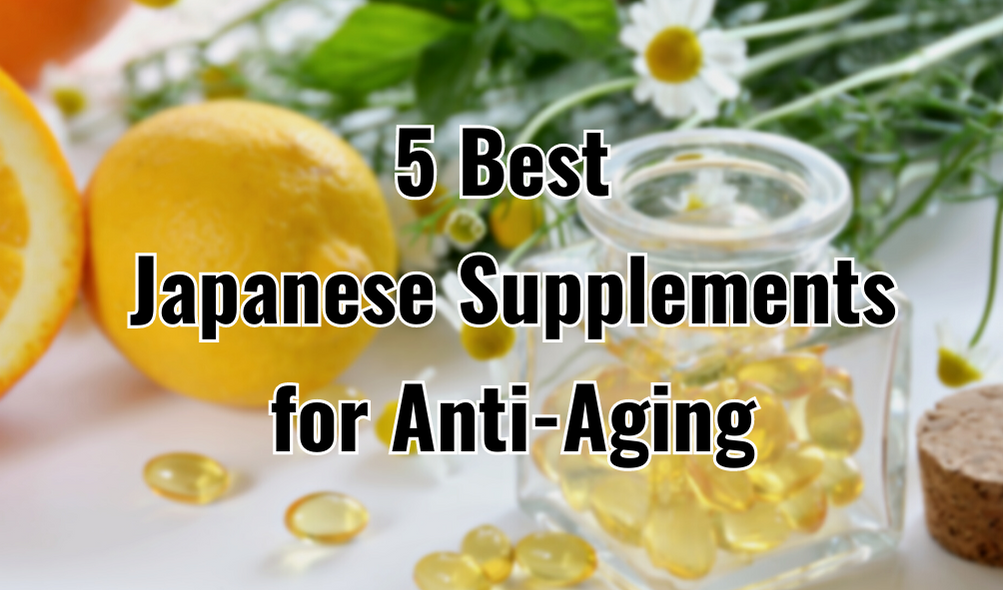 For many years, Japanese women have been very concerned about their physical appearance. It's often said that Japanese women do not seem to age, which is largely due to genetics, but also to the care they take to stay young. The world of Japanese cosmetics, led by Shiseido, is world famous for its quality and effectiveness. In addition, in recent years dietary supplements and health foods are gaining popularity among the Japanese, and in response the Japanese supplement market is growing at a rapid pace.
But not only Japanese people, in this generation more and more people are now more than ever conscious about their lifestyle and wellbeing, as can be seen with the rise of fitness and healthy lifestyle social media accounts. This new health-consciousness is making people are turn towards products that can improve their overall health and well-being.
The Japanese supplement market is home to some of the most innovative products in the world, many of which are only available in Japan. A large number of Japanese companies are investing heavily in research and development to create innovative supplements with natural ingredients such as green tea extract, which has been proven to have a wide range of health benefits.
There are many different types of supplements depending on the needs of each person. One of the current concerns of many people, especially women, is to prevent aging. In this article, I would like to introduce the most popular anti-aging supplements among women living in Japan. Please note that we are not experts or doctors, and this is only a compilation of popular products. If you want more information or medical advice, I recommend you consult with a specialist.
Collagen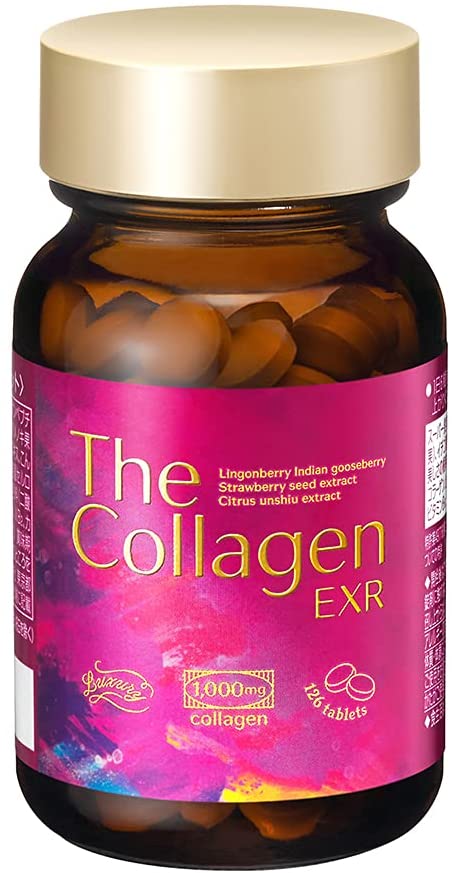 Probably the number 1 and best selling supplement is collagen!
Collagen is a protein in the body, essential for many of our daily activities. One of the most important functions of collagen is to give structure and firmness to our skin, as well as to strengthen bones and joints.
Although collagen is the most abundant protein in our body, over the years as we age, our ability to synthesize collagen decreases. Including collagen supplements in your daily routine can help combat this loss.
From pills to drink ampoules or powders to be added to drinks, there are different ways you can take collagen supplement. Here are the 4 most popular Japanese brands that you can buy online now!
▶ Shiseido The Collagen EXR Tablet
▶ DHC Collagen 60 Days
▶ Dear Natura Low Molecular Collagen 240 Tablets (30 Days)
▶ Shiseido The Collagen High Beauty Powder V 126g
Vitamin C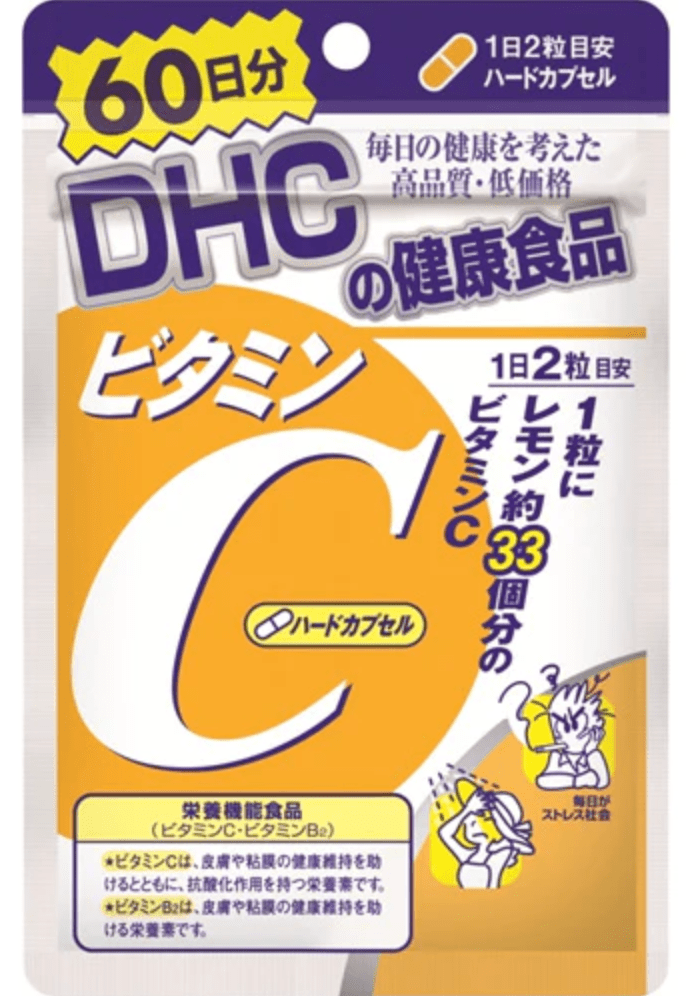 Surely you have heard of Vitamin C before, especially in winter when colds come, it is said a lot "you have to take more Vitamin C". Vitamin C is found especially in citrus fruits such as oranges and tangerines, etc.
But although it's associated with colds, Vitamin C actually forms the protein called collagen. That's right, the same collagen we talked about earlier. It's also an antioxidant and rejuvenates the immune system.
However, the human body cannot produce or store Vitamin C on its own, it is ingested through food. If that is not enough, dietary supplements are also an option to ensure a good amount of Vitamin C. Especially if you are taking collagen, it can help to boost collagen.
If you want to try, check out these 4 best selling in Japan that you can buy online!
▶ DHC Vitamin C Hard Capsule 60 Days
▶ Dear Natura Vitamin C 120 Tablets (60 Day Supply)
▶ Itoh Kanpo Pharmaceutical Vitamin C 1200 60 Bags
▶ DHC Multivitamin 60 Days
Fish Oil
Another of the most popular supplements in Japan is fish oil. Fish, especially oily fish such as salmon or tuna, is a great source of omega 3, so it's recommended to eat it 2-3 times a week.
If you cannot include fish in your diet, the other solution would be omega-3 or fish oil supplements. Omega 3 is useful for many things and has many benefits such as helping to reduce cholesterol or blood pressure. But in the part that interests us now which is for anti-aging, omega 3 can help the health of your skin.
Here are the 4 most popular Fish Oil supplements in Japan:
▶ Nature Made Super Fish Oil 90 tablets
▶ Orihiro Fish Oil
▶ Oil Rich EX Omega-3 Supplement Fish Oil 30-Day Supply
▶ Nature Made Fish Oil Pearl 180 tablets
Placenta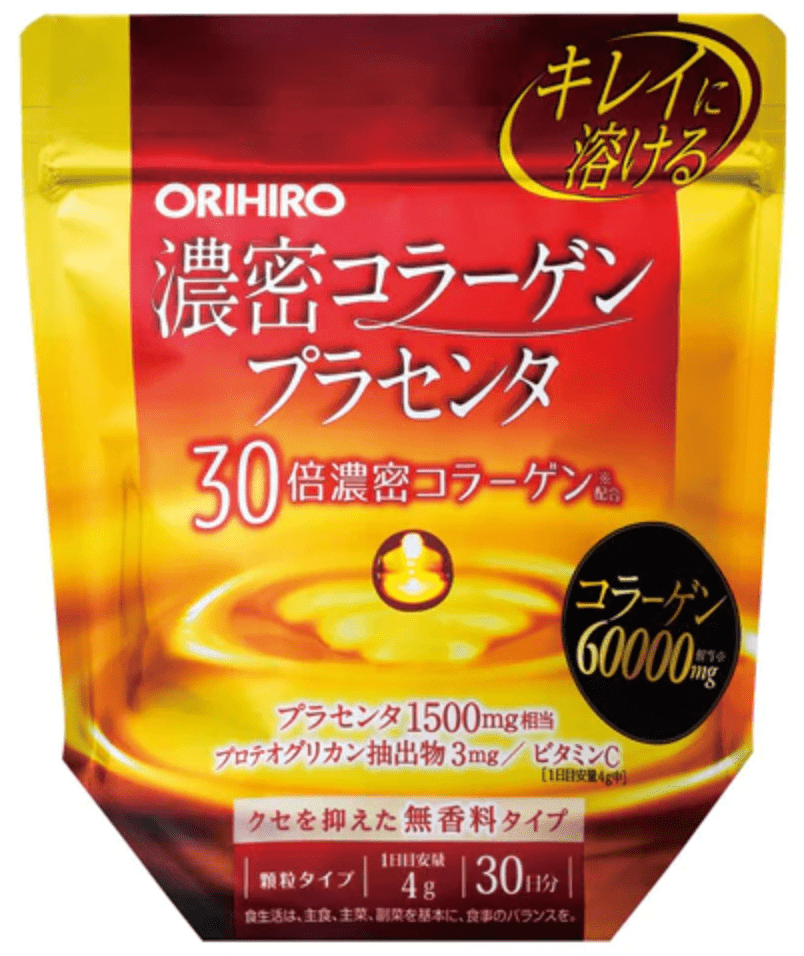 In general, placenta supplement pills have recently started to be recommended for pregnant women after postpartum, to try to recover part of the nutrients that the process of giving birth.
But also some women over the age of 35 to 60 have started taking them for their antioxidant and anti-aging properties. It's said to help to have brighter and more supple skin. However, it's important to say that the benefits of placenta on the skin are not yet scientifically confirmed although many women claim that it works. It's common to find supplements that are a combination of collagen and placenta.
▶ Orihiro Concentrated Collagen Placenta 120g
▶ Metabolic The Placenta Premium Daily Supplement 90 Tablets
▶ Perfect Asta Collagen Powder Grand Rich 8.0 oz (228 g)
▶ Yuwa Collagen & Hyaluronic Acid + Placenta 100g
Vitamin B & B12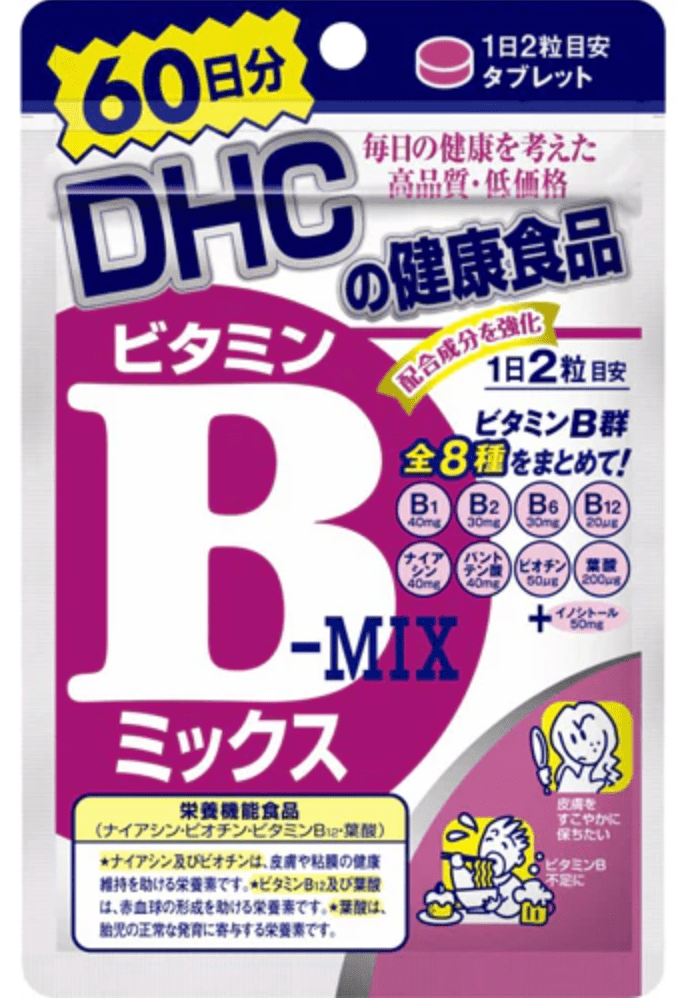 Last on the list would be vitamin B, especially the so-called vitamin B12. This vitamin helps in the formation of red blood cells, and like any Vitamin B group, it also helps in the formation of protein. It's said that a high percentage of adults may be deficient in Vitamin B12. In that case you should visit a physician and follow his recommendations.
Vitamin B12 supplements can help you to have more energy and better overall performance, but you must be careful because an excess of vitamin B12 can also cause side effects.
▶ DHC Vitamin B Mix 60 Days
▶ Nature Made Super Multi Vitamin & Mineral 120 Tablets
---
Supplements aren't enough and you are thinking of going to a clinic for an anti-aging treatment for a better result? Here you have the best clinics in Tokyo!
If in addition to supplements you are also interested in Japanese cosmetic products that help with anti-aging, you can check out these products as well!
▶ Best Japanese Face Washes for Anti-Aging
▶ Best Japanese Anti-Aging Sunscreens
▶ Best Japanese Face Masks for Anti-Aging
---
For more information about supplements, skin care and other aesthetic procedures in Japan, be sure to check the articles below!
▽Related Articles▽
▼Editor's Picks▼
---