Where to Buy Birth Control Pills in Tokyo
Get contraceptive pills in Japan online quickly and easily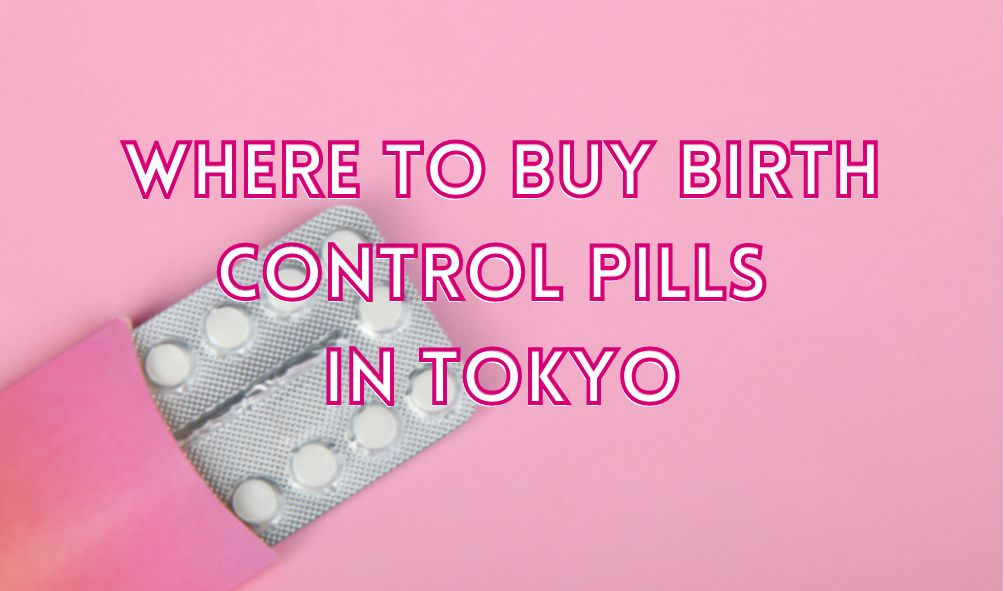 From medical problems such as premenstrual syndrome or polycystic ovary or simply to control your fertility, oral contraceptive pills have become a great ally for many women. Of course, it's no miracle drug, it has its pros and cons and it is up to each woman whether to take it or not, but regardless, it's an option that should be on the table. In Japan, only 3% of medical facilities declared to provide consultation services for people looking for oral contraceptive pills.
I had been taking birth control pills for medical reasons when I moved to Japan, and I kept running into issues for many years. First of all, my Japanese was not good enough back then and I was terrified about the idea of going to a clinic or hospital. My English fluency wasn't great either at the time. On the other hand, I wasn't confident about changing my pill prescription as I worried about suffering side effects.
So as someone that knows firsthand that struggle, in this article I would like to help other women out there that may have the same problem with all I have learned in this 7 years. Including where to buy birth control pills in Japan, and emergency contraceptive pills or morning-after pills, for those who may need it.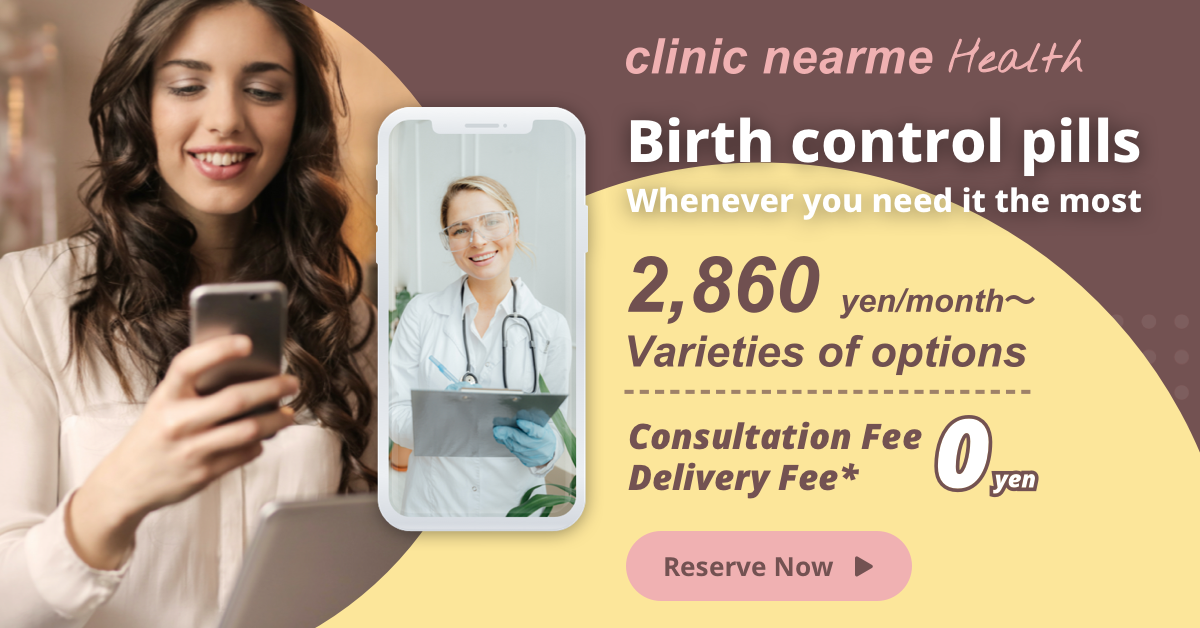 Is Birth Control Legal in Japan?
The short answer is, yes, birth control is legal in Japan. However, while abortion was approved in 1948, oral contraceptive pills were not approved until 1999, after many years of deliberation.
To give you some context, the first oral contraceptive pill was approved in the United States in 1960. This means that Japan did so almost 40 years later, or to put it another way, women in Japan have only had access to birth control pills for 24 years now. This delay, as well as the fact that it is not easily accessible, makes that birth control pills are not yet in common use in Japan compared to other Western countries.
How to Buy Contraceptive Pills in Japan
If Japan's delay in approving birth control pills wasn't surprising enough, I have another piece of news for you: you need a doctor's prescription to get the pills. Birth control pills are officially called "keikyu hinin yahu" (経口避妊薬) in Japanese, but no one uses that name and just call them "piru"(ピル) . They cost approximately 3,000 yen per month. On the other hand, the official name for the emergency contraception pill or morning after pill is kinkyuu hint hou (緊急避妊法) but is called "moningu afutaa piru" (モーニングアフターピル), or abbreviated to "afutaa piru" (アフターピル) and cost around 10,000 yen.
Neither of the two pills are medicines that you can get over the counter, as is the case in most other countries. In Japan you need to go to a gynecological clinic and get a doctor to prescribe them for you. The process itself is not difficult, but it is time consuming, costly (you have to pay for the consultation as well) and much less convenient and efficient than simply going to your nearest pharmacy/drug store. Also, if you don't speak some basic Japanese, it can be difficult since they will make you medical questions.
Also, please note that contraceptive pills are not covered by the Japanese National Health Insurance. Only in case they are needed for illnesses such as PMS, endometriosis, or so the birth control pills are covered by the health insurance, but not for for birth control purposes.
Gynecology Clinics in Japan with English-speaker staff
If you need help finding a gynecological clinic that has English-speaking staff, this may help you:
Birth Control Pills in Japan Online
As a prescription is required to have oral contraceptive pills in Japan, there are not many online options as few doctors are willing to do it. Usually they request you make an appointment for a visit to the clinic or hospital.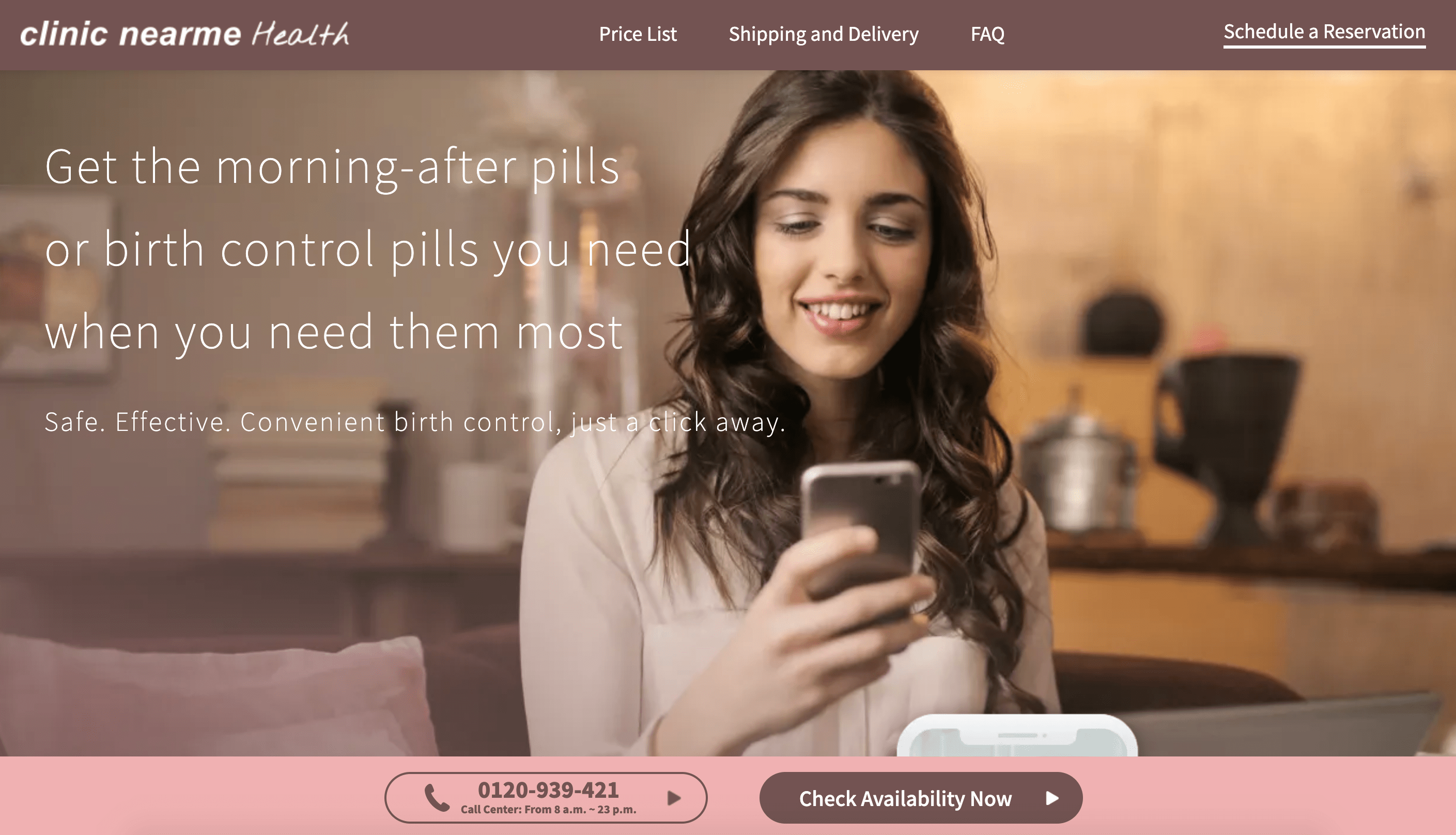 Our affiliate clinic Clinic Nearme is launching a new service called Clinic Nearme Health, a Japanese company providing life support services for foreign residents in Japan. With Clinic Nearme Health you can get the contraceptive pills you need without going to the clinic, since the interview with the doctor is done through a video call, and for those that are not fluent in Japanese, they offer an interpreter with no charge. After that, they sent the pills to your home or desired address. Easy and convenient!
The clinic is based in Tokyo, but you can order yours pills from any other prefecture.
Japanese Birth Control Pill Brands
In simply, there are two general types of birth control pills: monophasic and multiphasic. Monophasic pills containing equal amounts of the hormones for the entire cycle while multiphasic pills alter the ratio of progestin to estrogen during the whole 21-day cycle. In Japan the most popular brands are Marvelon (マーベロン) and Ortho M-21 (オーソ M-21) for monophasic pills and Triquilar (トリキュラー), Ange (アンジュ) and Ortho 777 (オーソ 777) for multiphasic pills.
If you are wondering which type of contraceptive pill you should take, I recommend you to have a talk with a doctor, who will be able to guide you.
---
I hope this article have been helpful. For more information about pills or other medical services in Japan, you can check these articles too.
▽Related Articles▽
▼Editor's Picks▼
---