Mental Health Services in English in Japan
Clinics in Japan that offer therapy in English, Spanish, French, etc.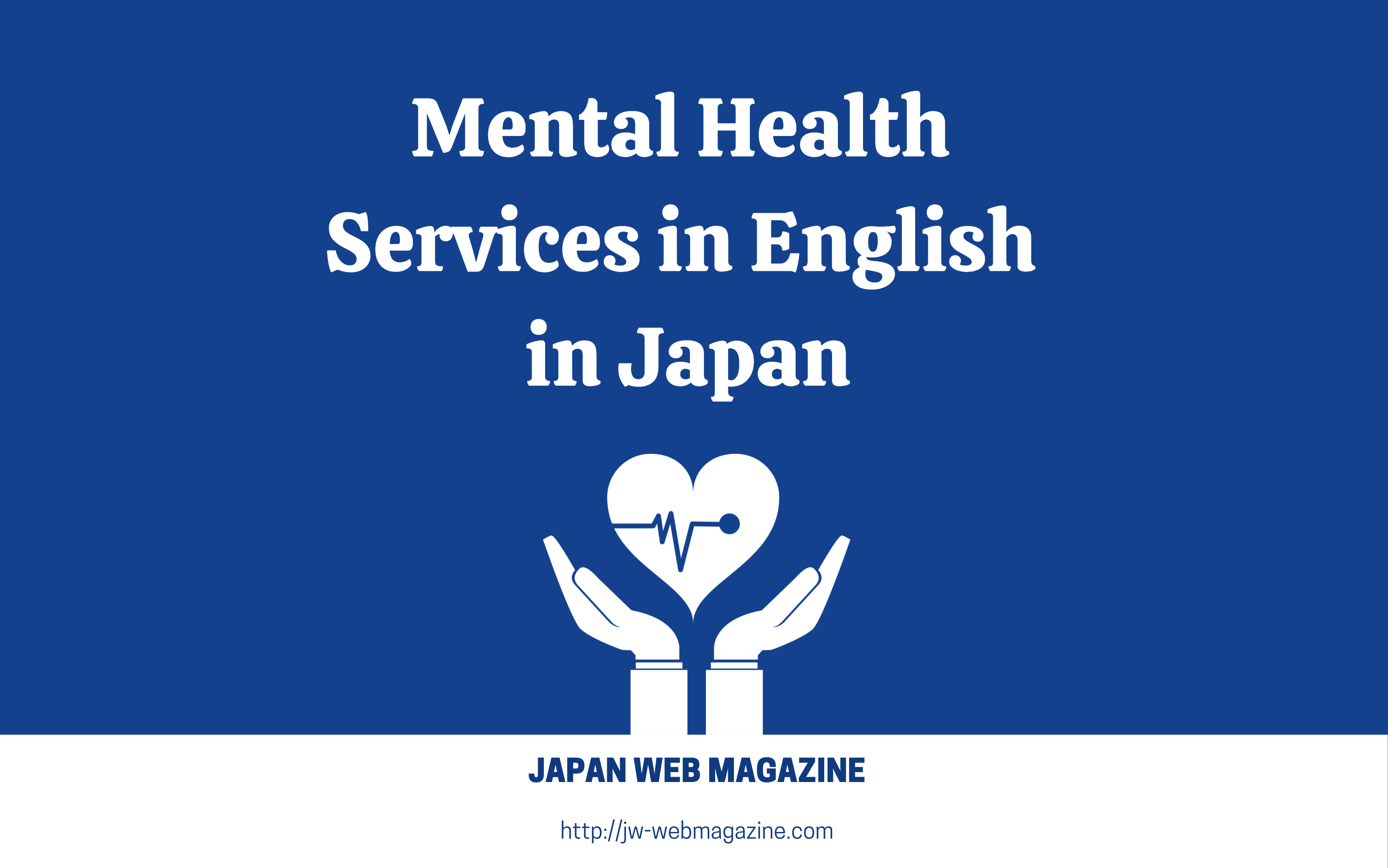 Looking for someone to talk to? Need some guidance in navigating an issue at work or in your family life, but aren't sure where and who? All these could feel like an impossible and daunting task. This year in 2021, the COVID-19 pandemic also has a harsh mental health toll after all the economic uncertainty and isolation, not to mention if you're already struggling to cope with pressure from work, family, and society. Can't imagine how you are feeling at this moment. But, you really need to remember, that it's okay to not be OK, and that help is always on the way. Again, Japan Web Magazine is here to help.
Most things you'll wish you knew before seeing a therapist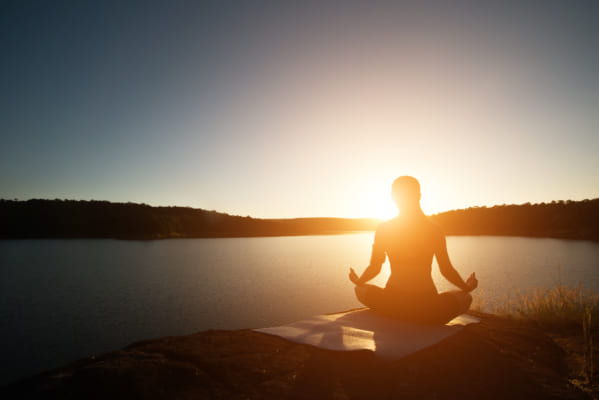 Whatever the difficulties you're facing now, know this: You are not alone, even sometimes may feel this way. Leave aside what society or otherwise might tell you, there's nothing wrong to visit a therapist. A counselor or a psychologist is an objective, a frankly professional resource.
But seeing a therapist for the first time can be a scary experience, and every so often you'll think you weren't ready to take the leap. "Talking to a qualified mental health professional is an experience like no other," said Dr. Klapow, a professional psychologist when hosting a radio show. He later added, "It is a time for you to be vulnerable, be expressive, explores your inner challenges, and deal with problems that many of us keep to ourselves. All with a trained professional guiding you through. If you are suffering you need to talk to a qualified mental health professional. It could change your life."
That being said, do keep in mind, everyone's life experience is different, and so is every therapist. In order to make your therapy sessions more effective, here's what we would like to suggest:
1. There are a lot of different choices; In other words, do some research!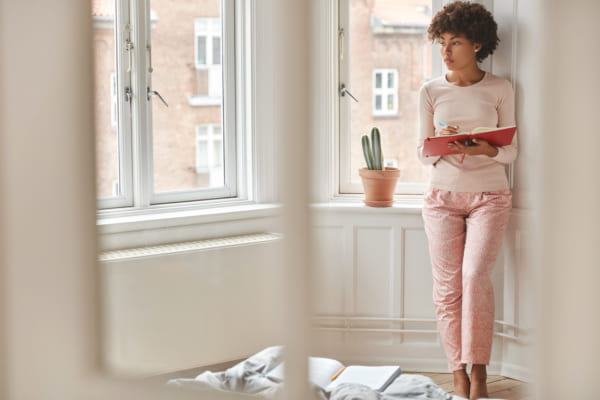 It seems promising when your best friend or family suggested you give Dr.Who a try, but does that person specialize in what you're looking for? The thing is, a therapist can be applied to anyone from a licensed physician who has a Ph.D. degree in psychology or to an experience self-proclaimed mental healer with little to zero clinical training. The term "therapist" actually means nothing and tells you very little about the academic background of the person you're seeing. So, be sure to do some research before you know they're exactly the right choice for you.
Apropos of finding a therapist, "fit" is what truly matters. Take all the time you need to look thoroughly before making an appointment. Use all the stalker skills you could think of, and run a background check on the therapist you're about to meet.
Look for things like, what do they usually do in their spare time? (Cause it could be a killer conversation starter, and maybe you could click with them right away) How much do they usually charge? (You don't want to lose control of your finance, you may need to visit them multiple times) What're their specialties? (All therapists have different areas of focus. You might not like visiting a marriage psychologist when internet addiction is your real concern) How long have they been practicing? (After all, no one wants to be a lab rat!).
And if you aren't able to collect those information on the internet, it's better just ask them straight out. Assuming that they couldn't provide you with a satisfactory answer, go ahead and cancel your appointment and look elsewhere for a more qualified individual. Doing research could really make a huge difference in making sure that you're in safe hands.
2. Don't sweat on small things and remember this, nothing is off-limits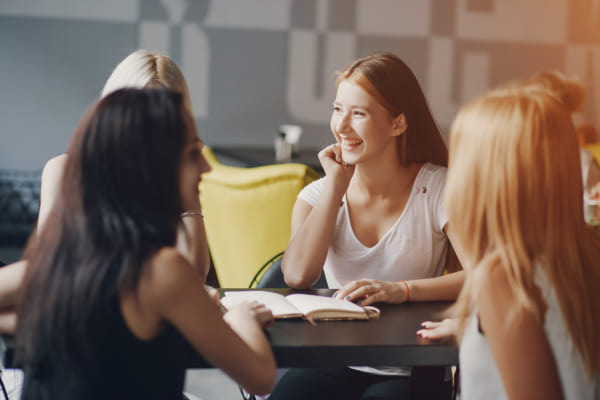 Have an appointment with your therapist isn't like going on a dinner date, you don't have to be perfect. So, if you're prone to overthinking and create stories in your head, stop at once! It's normal to be a little nervous and worry that things may go south, but bear in mind, the first person you see might not actually be the right fit- you really don't need to stick with the first appointment. Whether is their approach, their way of talking, or even their look, make you feel a slice of discomfort, feel free to move on with a new one.
In the first appointment, your therapist will most likely walk you through the whole therapy process, giving you numerous information on confidentiality and what their plan for you looks like. Your experience during the initial therapy may turn out like a roller coaster ride. Your therapist may ask you to look back on your personal history for a soft, secret, vulnerable spot hidden within; It's perfectly fine to break down and begin to cry like a baby, from there, is where your therapist can come in and help you.
According to psychologist Robert Duff, Ph.D., author of the best-selling therapy book- The hardcore self-help, "If you wait for the perfect conditions to begin therapy, you never will, just get in there. I just want people to realize that they can't fail at therapy." "There's no right or wrong way to do it."
Don't forget, the first appointment is the best time to pitch any questions you can think of about the therapy process.
3. You are going to feel things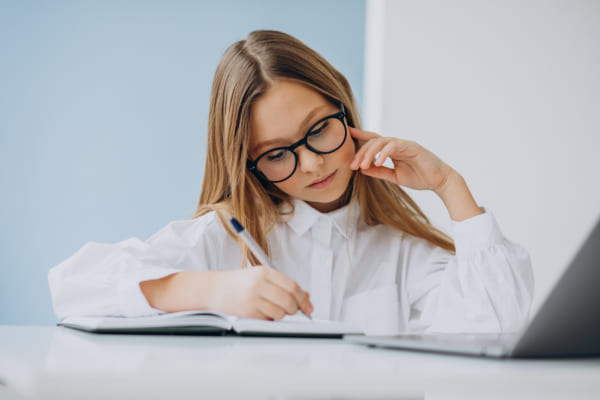 Expecting to experience the feeling of a crying baby, period. Going to therapy may sometimes feel like doing workouts, so remember this and say this to yourself again and again, "Change is hard. And it will be uncomfortable at times, but it's part of the process to get you to where you want to be",. That's how therapy works, digging and working some uncomfortable things and really sitting with it.
In life, people rarely want to acknowledge the worst and darkest parts of themselves, even when they're being ripped inside out. Honesty is scientifically proven to make people happier, it leads to a better relationship not only with those people around you but also with yourself. "The person receiving therapy is able to build trust, appropriate transparency and set boundaries in all the relationships in their lives," said Chris Kernes, a renowned therapist and cofounder of the on-demand talk-therapy app, told INSIDER.
You may feel worse as you begin the journey of self-exploration, but you should feel better in the long run, I promise.
Bilingual psychiatrists and mental health resources in Japan
From this part, we will walk you through some of those well-known and trusted options of multilingual, mostly English-speaking therapists in Japan, for a foreign visitor like you, who maybe struggling with the trials of living abroad and having trouble getting the help you need.
1.TELL Lifeline

TELL Lifeline could probably be the most well-known mental facility in Japan for the past 50 years. Founded in 1973, they have been providing free call-in support for English speakers across Japan. Over time, they've expanded into outreach services such as marriage counseling, abuse. They state, "You don't have to be suicidal to reach out. Whatever is troubling you, we're here to listen." That's one of the reasons why their name became TELL, they are there waiting, no matter what the issue.
Phone number: 03-5774-0992
Online chat: https://telljp.com/lifeline/tell-chat/
2. Tokyo Mental Health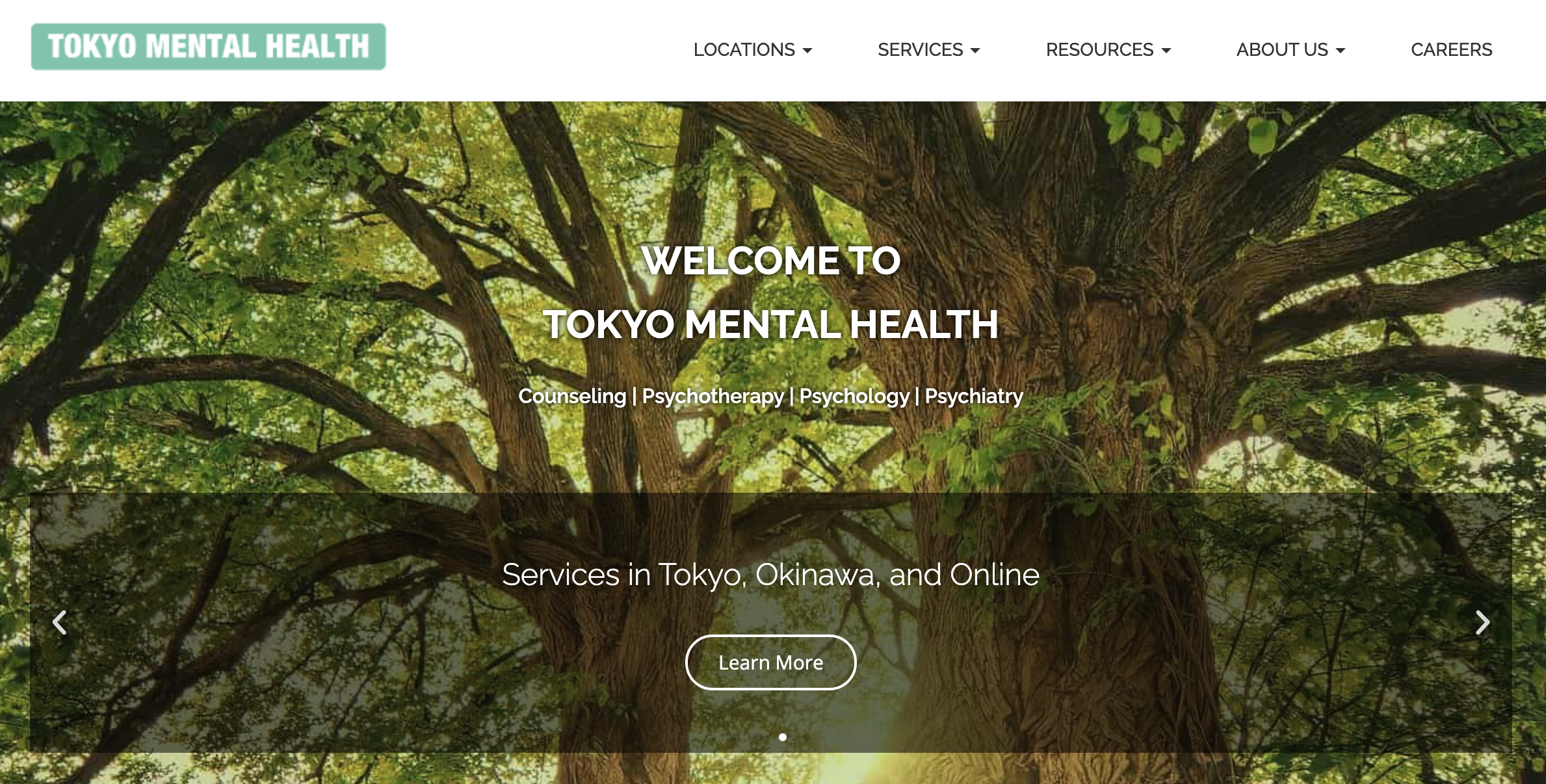 Tokyo Mental Health is an organization that offers psychiatric treatment and counseling services. Run by Dr. Andrew Kissane, a member of the Royal College of Psychiatrists in the United Kingdom, and he also holds a medical license in Japan, which made him an easy recommendation. Dr. Kissane along with other health care providers there provides treatments for mood disorders, obsessive-compulsive disorder, post-traumatic stress disorder (PTSD) and more, tailor-made for the English-speaking community here in Japan. For all these years, this special clinic has built up a reputation as a shelter for those who are in needs.
Contact: https://www.tokyomentalhealth.com/contact-maps/
Phone number: 080-4151-0016
3. Mejiro SOLA Clinic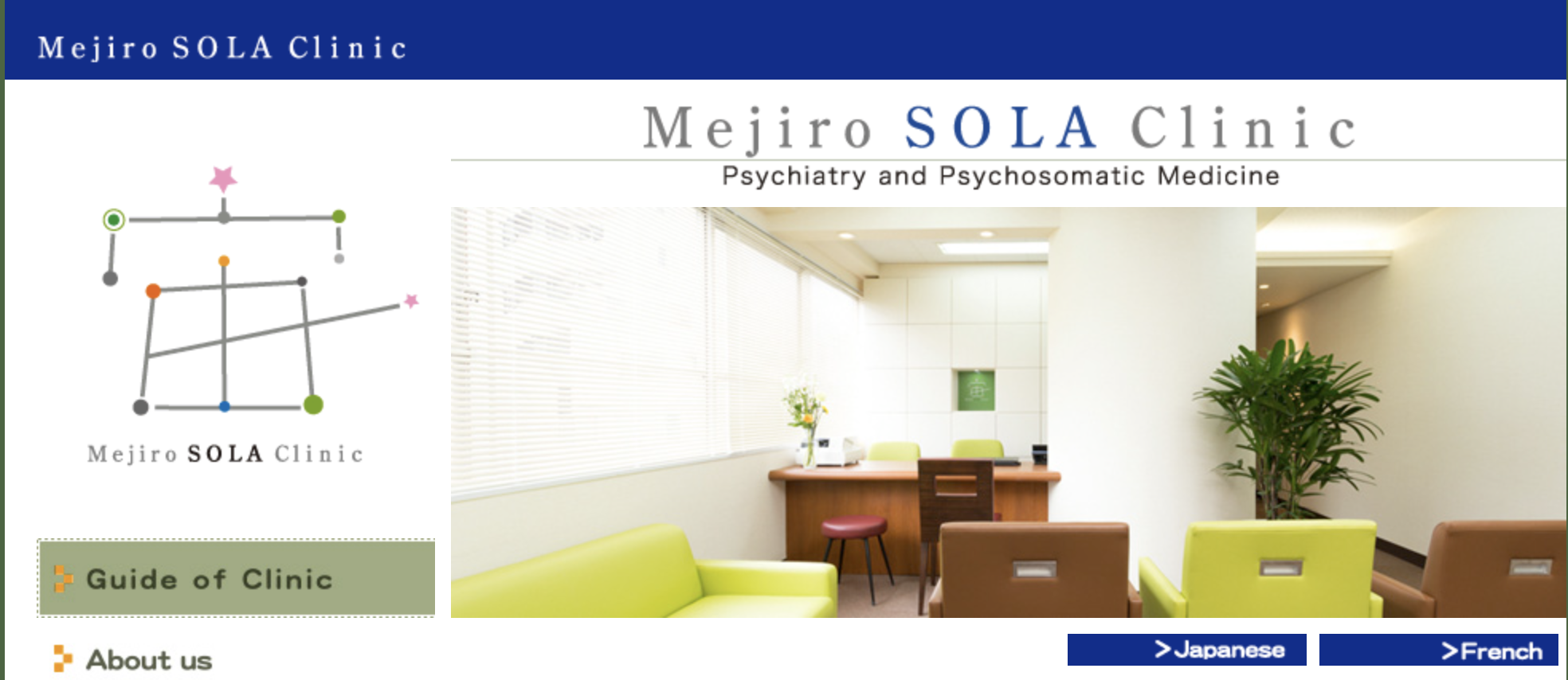 The Mejiro SOLA Clinic has a lot of positive comments and was highly rated on most online forums even Reddit. They are able to provide multilingual therapy on specific days, for instance, they have French support on Tuesday, Thursday, and Saturday. Furthermore, you can ask for German and Spanish support as well. Aside from the therapy sessions, they could also provide a diagnosis letter and referral letter as requested. All you need to do, is ask.
Phone number: 03-5960-5092
Homepage: http://www.mejiro-sola.com/
4. 1 Step Kokoro no Clinic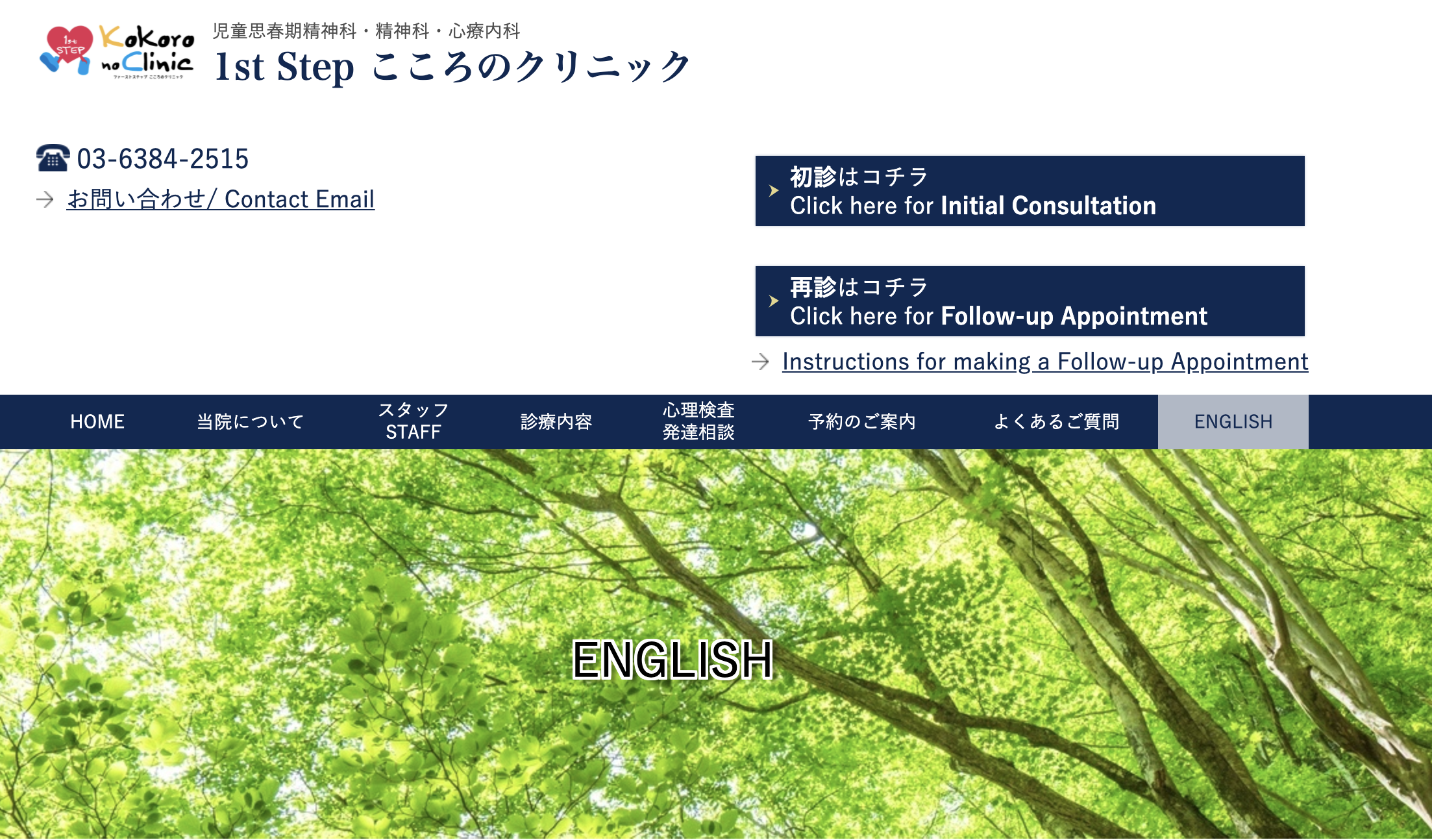 Kokorono Clinic is one of the best and most reliable options. This is a private, but highly professional medical facility that is capable of providing counseling service and mental therapy in both English and Japanese (Spanish option is also available on some days). Various services are also available depending on the special needs of each patient such as medication, assessment, early intervention, or parenting support. It's worth mentioning, they too, accept Japanese Medical Insurance, which is the icing on the cake.
Tel:03-6384-2515
Email: info@1st-step.org
Online psychiatrists
Most of the clinics that offer services in English are in Tokyo, as this is where most foreigners reside. If you don't live in Tokyo or nearby and need help, don't worry. Nowadays, thanks to the Internet, there are many professionals who offer their services online.
Sara Berdún psicología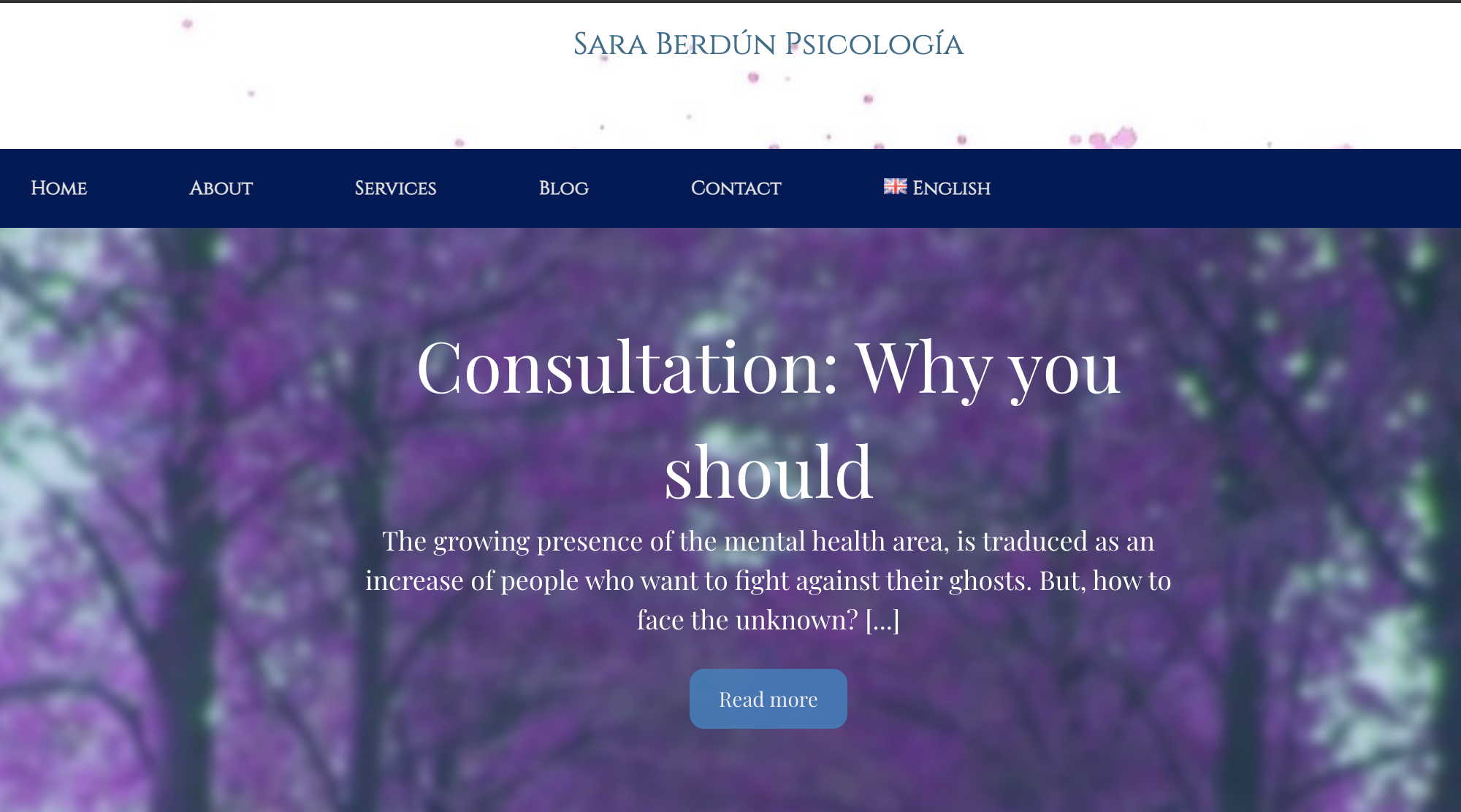 Sara Berdún is based in Barcelona, but offers sessions through Zoom in English, Japanese (with an interpreter) and Spanish. She is very professional and has a great deal of experience despite her youth. She offers individual or couple therapies.
Berdún has a degree in Psychology from the Universitat Autònoma de Barcelona, specialized in the clinical field of mental health with a master's degree in Clinical and Health Psychology. She also have the official certification approved as General Health Psychologist, issued by the Ministry of Health; in addition to professional accreditation as a licensed psychologist.
Homepage: https://saraberdunpsicologia.com/en/
Email: info@saraberdunpsicologia.com
Conclusion
As there're already way too many mental health services available these days, there is just no need to keep your issue and stress to yourself. It's the best timing to reach out for help, and it never hurts to know that you've someone backing up for you and will always be there to listen. In addition, know that the therapy progresses is never linear, you may seem like you are doing well for the first few weeks then all of a sudden, you hit a bump again. That's okay, because this is life, and life is a journey full of ups and downs, just remember to have faith and be courageous.
I hope this article has been useful for you to find the help you need. Especially the last few years have been difficult for many people, so as I said, please take care of yourselves. For more information about others medical services in Japan for foreigners, you can check these articles too.
▽Related Articles▽
▽Related Articles▽
---