10 Best Things to Do in Okayama
Okayama Travel Guide: What to Do in Okayama Now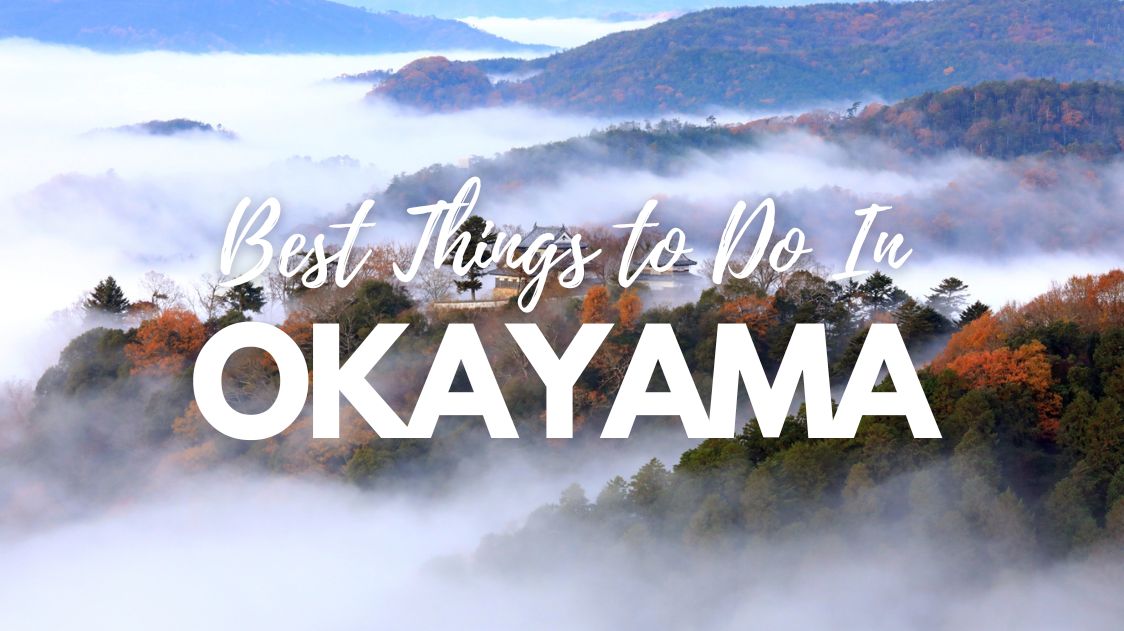 Often overlooked in favor of its more famous neighbors, Okayama Prefecture is a treasure trove of unique experiences waiting to be discovered. From the perfectly manicured Korakuen Garden to the nostalgic streets of Kurashiki, Okayama is a delightful blend of tradition and modernity. It's the birthplace of the sweetest peaches and the home of Momotaro, the legendary Peach Boy. So, if you're looking for the best things to do in Okayama, prepare to be pleasantly surprised. This isn't just another prefecture; it's Okayama, where every corner holds a story. This is our list of the 10 best things to do in Okayama.
---
1. Stroll Within a Tranquil Oasis in the Heart of the City at Okayama Korakuen Garden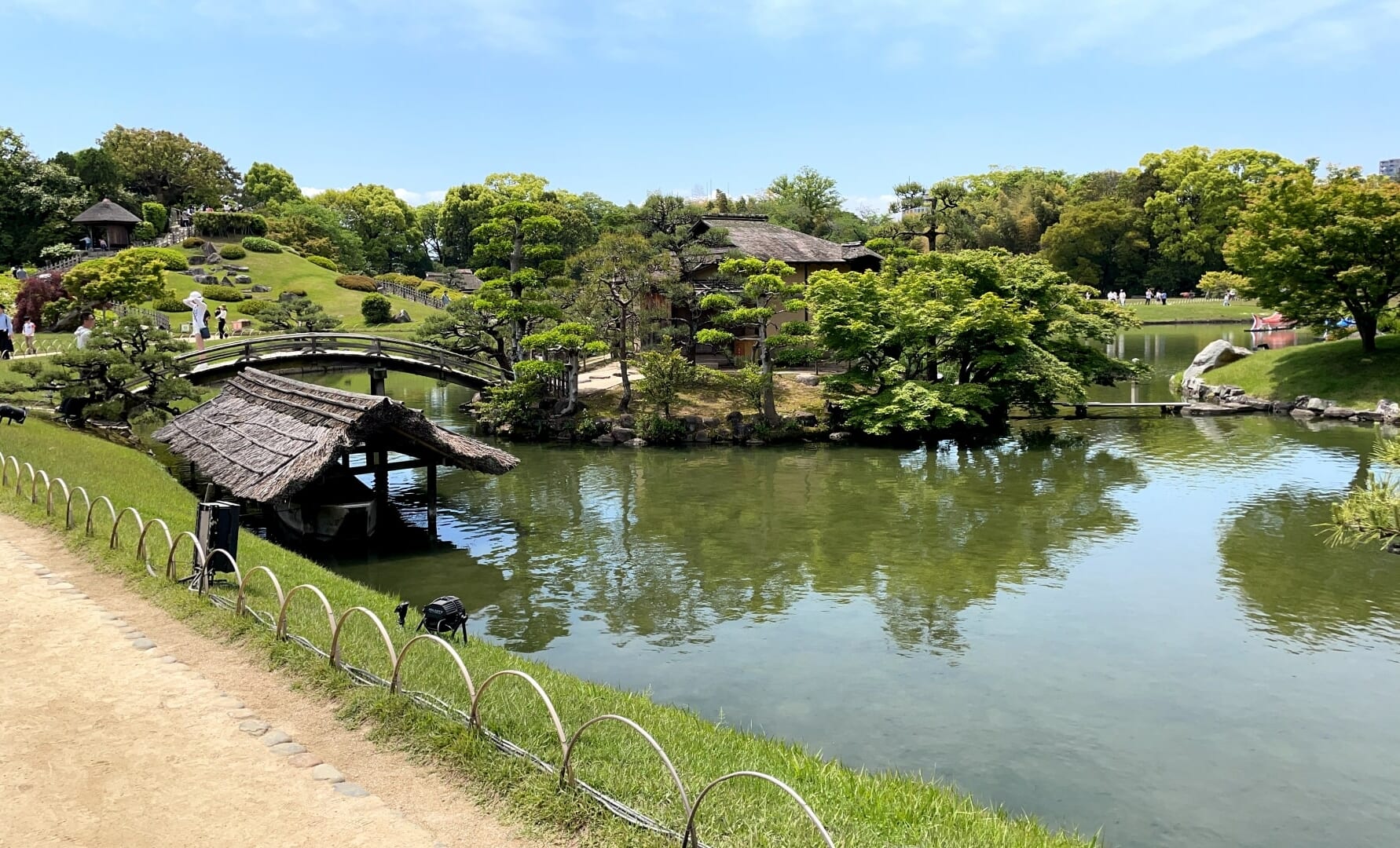 Okayama Korakuen Garden (岡山後楽園), one of the Three Great Gardens of Japan, is a cultural treasure that offers a tranquil escape in the heart of the city. This meticulously maintained landscape garden was completed in 1700 by the local daimyo, or feudal lord, and has been enchanting visitors ever since. The garden is a masterpiece of Japanese gardening art, featuring a large pond, tea houses, streams, and a variety of plants that create a picturesque scene in every season. Visitors can enjoy a leisurely stroll along the winding paths, taking in the views of the Okayama Castle in the distance. The garden also hosts traditional tea ceremonies and other cultural events throughout the year, offering a glimpse into Japan's rich cultural heritage.
▶ Okayama Korakuen Garden official website: https://okayama-korakuen.jp/section/english/
2. Embark in a Spiritual Journey into Japanese Folklore at Kibitsu Shrine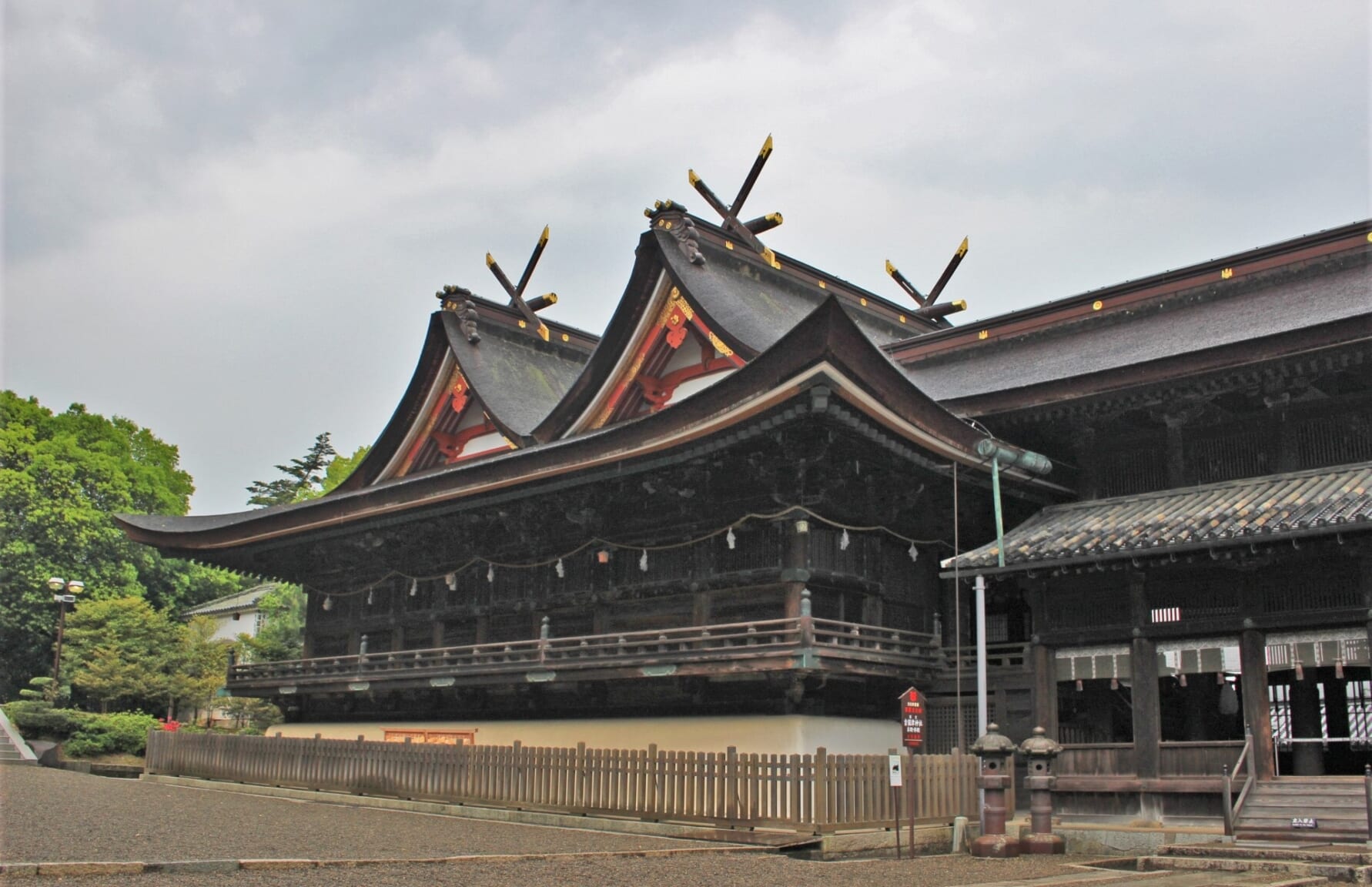 Kibitsu Shrine (吉備津神社), located in the northern part of Okayama City, is a significant spiritual site with a history dating back over 1,400 years. The shrine is associated with the legend of Momotaro, a popular hero in Japanese folklore, and is known for its unique architecture. The main hall and worship hall are connected by a 400-meter-long covered corridor, which is a rare architectural feature among Japanese shrines. The shrine is surrounded by lush greenery, creating a serene atmosphere that invites contemplation and reverence. Visitors can also explore the treasure house, which displays a collection of historical artifacts and cultural properties.
▶ Kibitsu Shrine official website: https://www.kibitujinja.com/en/
3. Admire the Majestic Okayama Castle on the Asahi River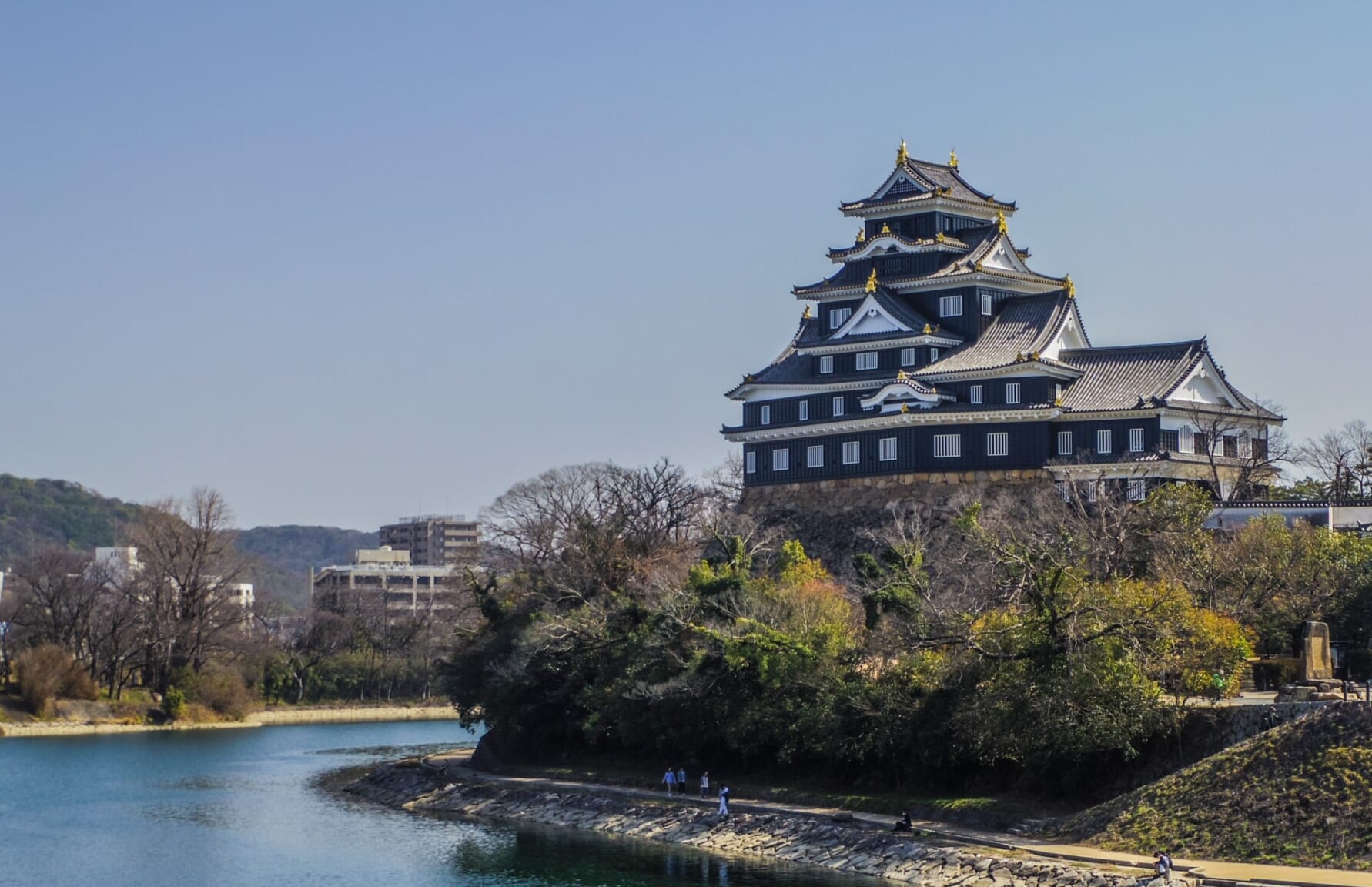 Okayama Castle (岡山城), also known as "Crow Castle" due to its distinctive black exterior, is a striking landmark that overlooks the Asahi River. The castle was originally built in the late 16th century but was destroyed during World War II. The current structure is a faithful reconstruction completed in 1966, featuring six stories that house a museum with exhibits on the history and culture of Okayama. The castle's unique black color contrasts beautifully with the white of the nearby Korakuen Garden, creating a stunning view that symbolizes the harmony of opposites. Visitors can dress up in traditional samurai or princess costumes and explore the castle, making for a fun and educational experience.
▶ Okayama Castle official website: https://okayama-castle.jp/home-en/
4. Discover a Blossoming Paradise in Okayama City at Handayama Botanical Garden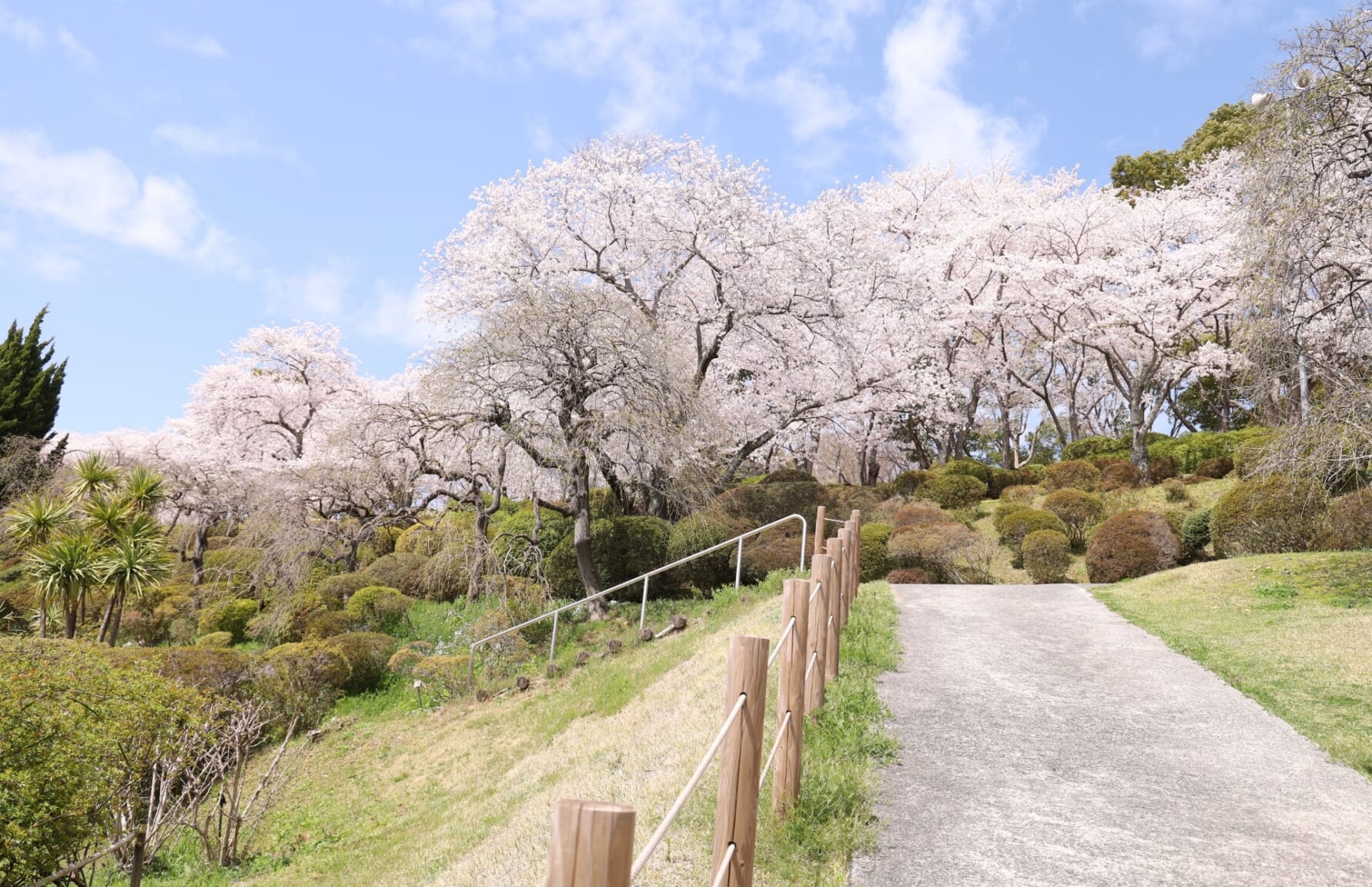 Handayama Botanical Garden (岡山市半田山植物園) is a hidden gem located in the Higashi Ward of Okayama City. This 32-acre garden is home to over 3,000 species of plants, including a spectacular collection of cherry trees that bloom in spring, creating a breathtaking spectacle of pink blossoms. The garden is divided into several sections, each dedicated to a different type of plant or ecosystem, such as the Bamboo Garden, Rose Garden, and Alpine Plant Garden. The garden's tranquil atmosphere and beautiful scenery make it a perfect spot for nature lovers, photographers, and anyone seeking a peaceful retreat from the city's hustle and bustle.
▶ Okayama Prefecture official website with information about Handayama Botanical Garden: https://www.okayama-japan.jp/en/spot/18286
5. Become Inspired by a Charming Blend of History, Culture, and Art at Kurashiki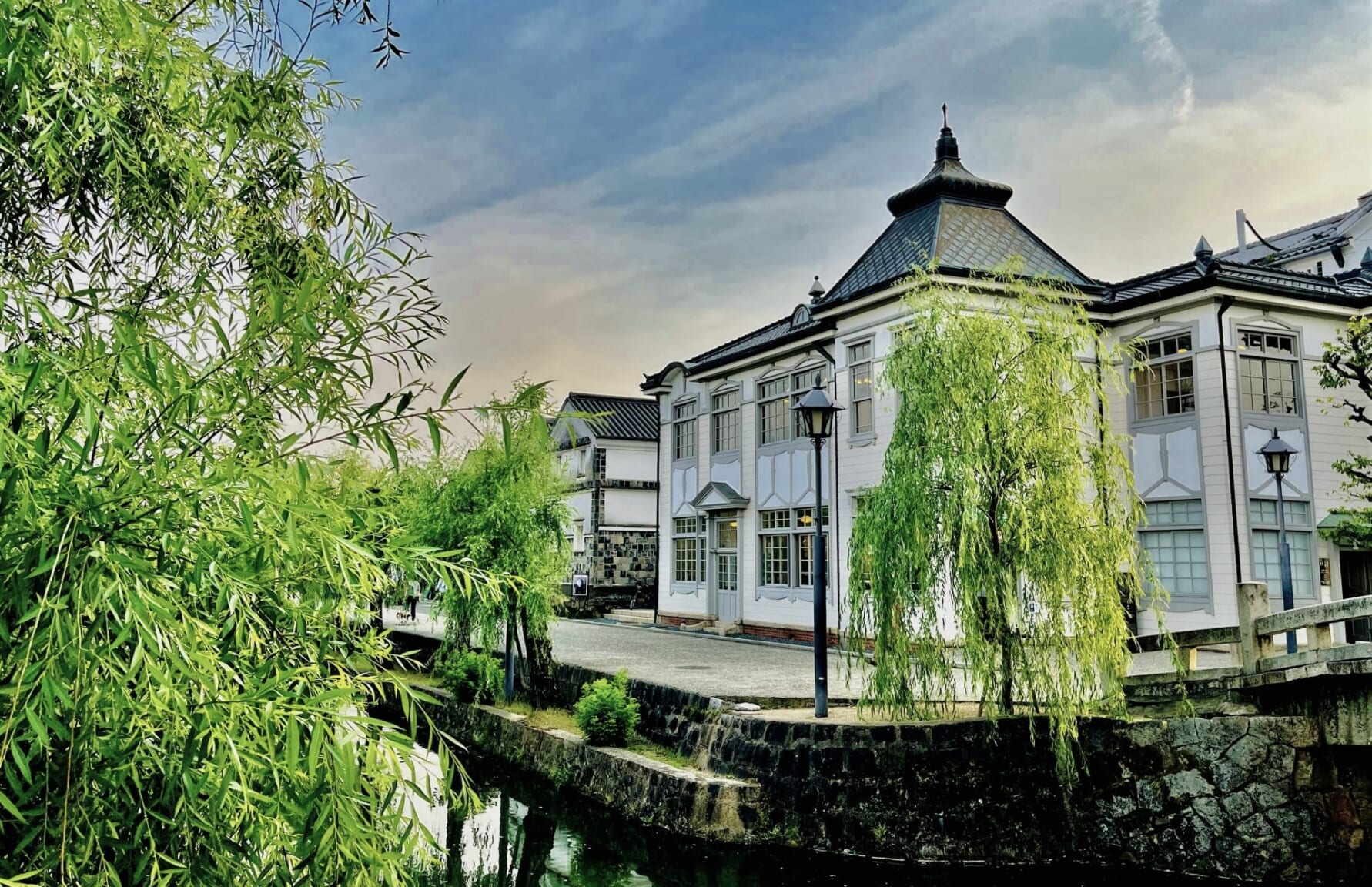 Kurashiki (倉敷), a charming city located in southern Okayama Prefecture, is known for its well-preserved historic district, the Bikan Historical Area. This district is characterized by its beautiful canal lined with weeping willows and traditional storehouses with white walls and black tiles. These storehouses, once used for storing rice, have been converted into museums, boutiques, and cafes, creating a delightful blend of old and new. The Ohara Museum of Art, Japan's first museum of Western art, is a must-visit spot in Kurashiki. The city's blend of history, culture, and art, along with its picturesque scenery, make Kurashiki a captivating destination for travelers.
▶ Kurashiki City Tourism official website: https://www.kurashiki-tabi.jp/for/en/
6. Discover the Artistic Haven of Inujima Island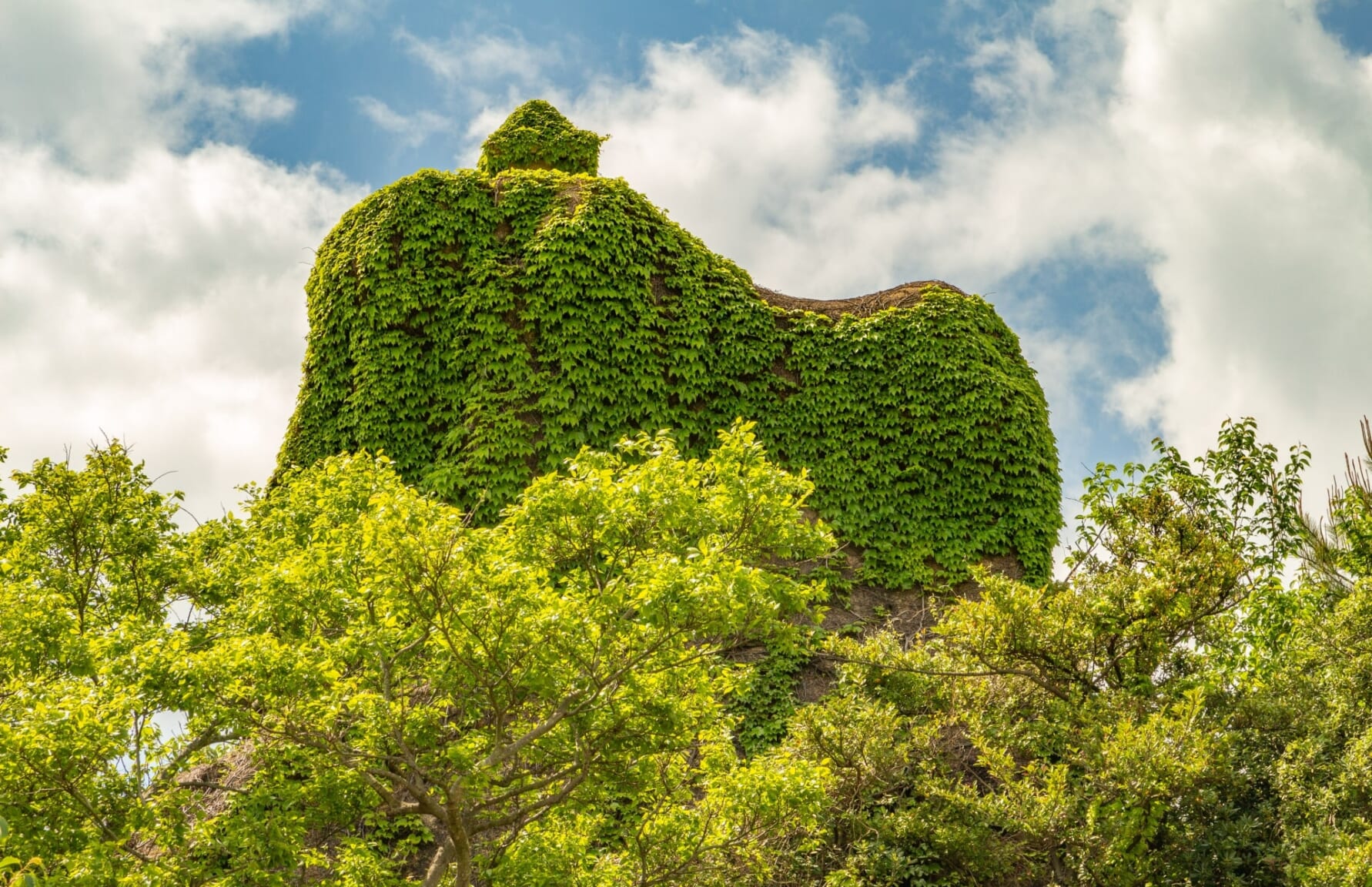 Inujima (犬島) is a small island located in the Seto Inland Sea, which is home to a population of less than 50 people. Despite its size, the island has gained fame as a hub for contemporary art, thanks to the Inujima "Seirensho" Art Museum. This museum, built on the ruins of a former copper refinery, showcases a unique blend of industrial heritage and modern art.
The island is also known for its Inujima Life Garden, a community project that includes a guesthouse, cafe, and gallery. Visitors can explore the island's quaint alleys, dotted with art installations, and enjoy the tranquil atmosphere. The island is easily accessible by ferry from Hoden Port in Okayama Prefecture, making it a perfect day trip for art enthusiasts and nature lovers alike.
▶Okayama Prefecture official website with information about Inujima: https://www.okayama-japan.jp/en/spot/801
7. Step Back in Time at Bichu Matsuyama Castle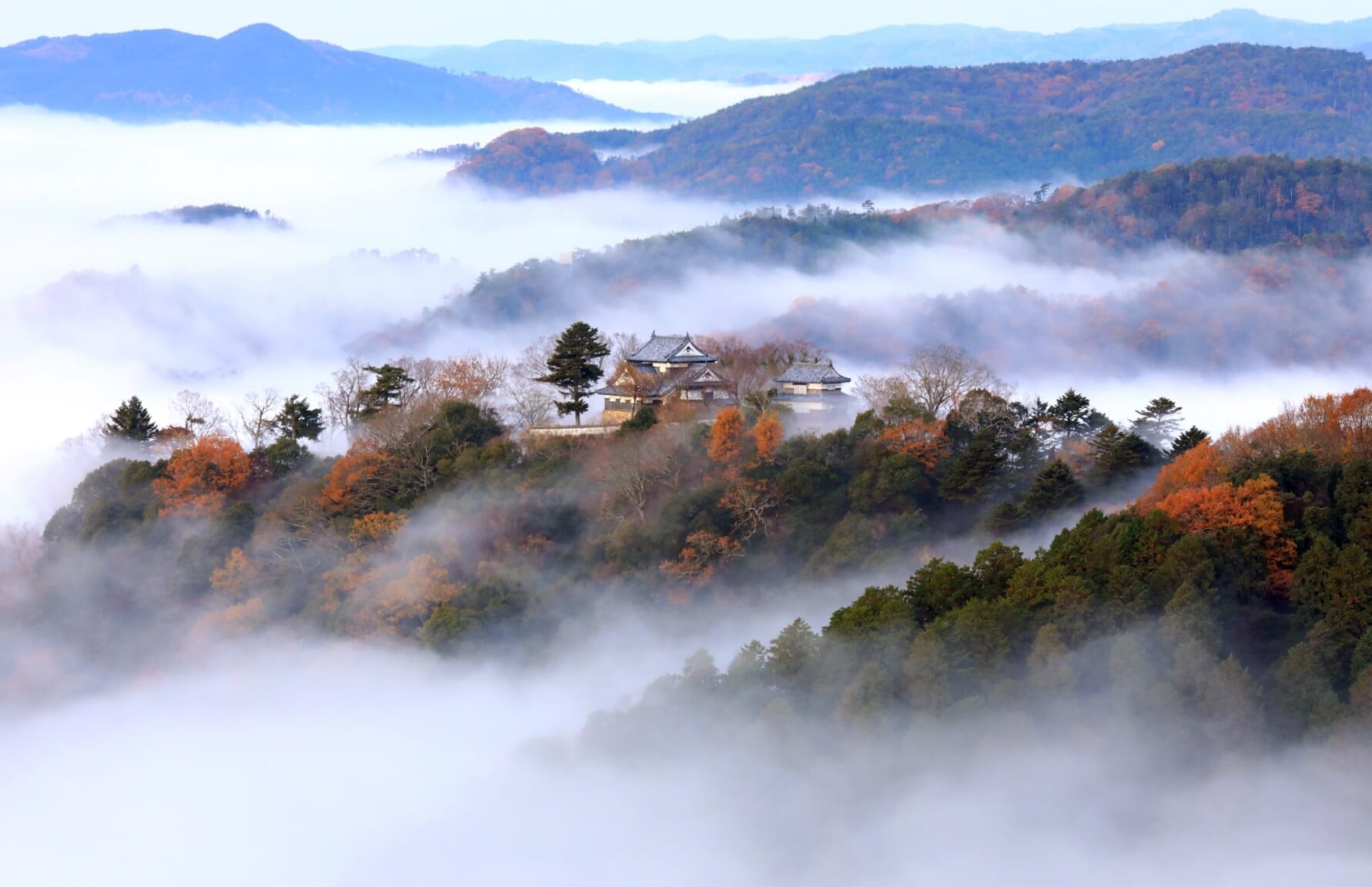 Bichu Matsuyama Castle (備中松山城), also known as Takahashi Castle, is a yamashiro (mountain castle) located in Takahashi, Okayama Prefecture, Japan. It is one of only twelve surviving original castles in the country and is considered a National Treasure. The castle is perched on a mountain at an elevation of 430 meters, making it one of the highest castles in Japan.
The castle's main keep, or tenshu, is a three-story structure that offers breathtaking views of the surrounding city and mountains. The castle grounds also feature a secondary enclosure, a residence, and several turrets. The journey to the castle is a bit challenging, involving a steep hike, but the panoramic views from the top are well worth the effort.
▶ Bichu Matsuyama Castle official website: https://www.bitchumatsuyamacastle.jp/
8. Rest Your Body and Soul at an Onsen in Okayama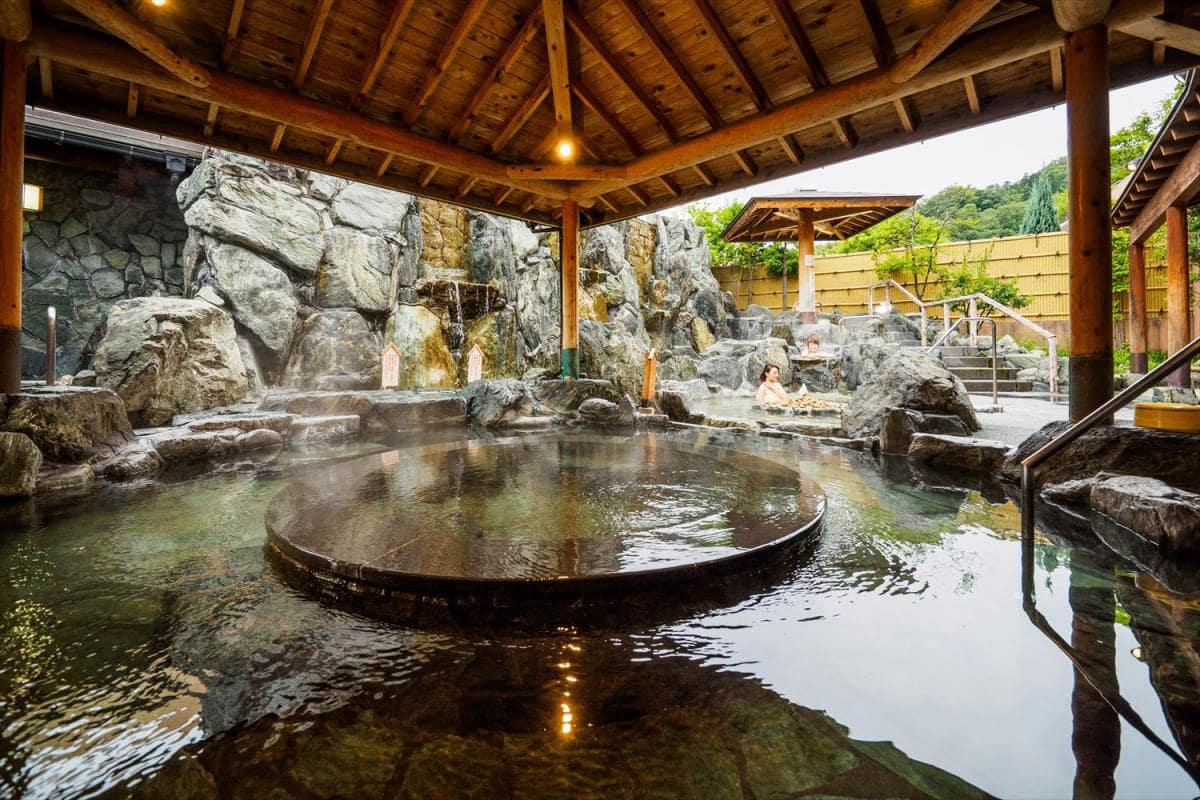 When it comes to relaxation, nothing beats the experience of soaking in a Japanese onsen.
Yunogo Onsen (湯郷温泉), located about 100 minutes from Osaka by express bus, is known as the "hot spring for beautiful skin." This hot spring town, adorned with the bounties of nature, offers a variety of ryokans (traditional Japanese inns) where you can unwind and rejuvenate. The hot spring is surrounded by cherry blossoms in spring, fireflies in summer, and changing leaves in autumn, making it a picturesque retreat all year round.
On the other hand, Yubara Onsen (湯原温泉) is famous for its Sunayu, a 24-hour outdoor hot spring bath located in the riverbed of the Asahi River. The bath is surrounded by rocks and offers a unique experience of bathing in the heart of nature. The area is filled with accommodations, restaurants, and souvenir shops, making it a perfect place for an overnight stay.
▶ Okayama Prefecture official website with information about Yunogo Onsen: https://www.okayama-japan.jp/en/spot/1087
▶ Okayama Prefecture official website with information about Yubara Onsen: https://www.okayama-japan.jp/en/spot/1085
9. The Great Seto Bridge: A Marvel of Engineering and a Gateway to the Inland Sea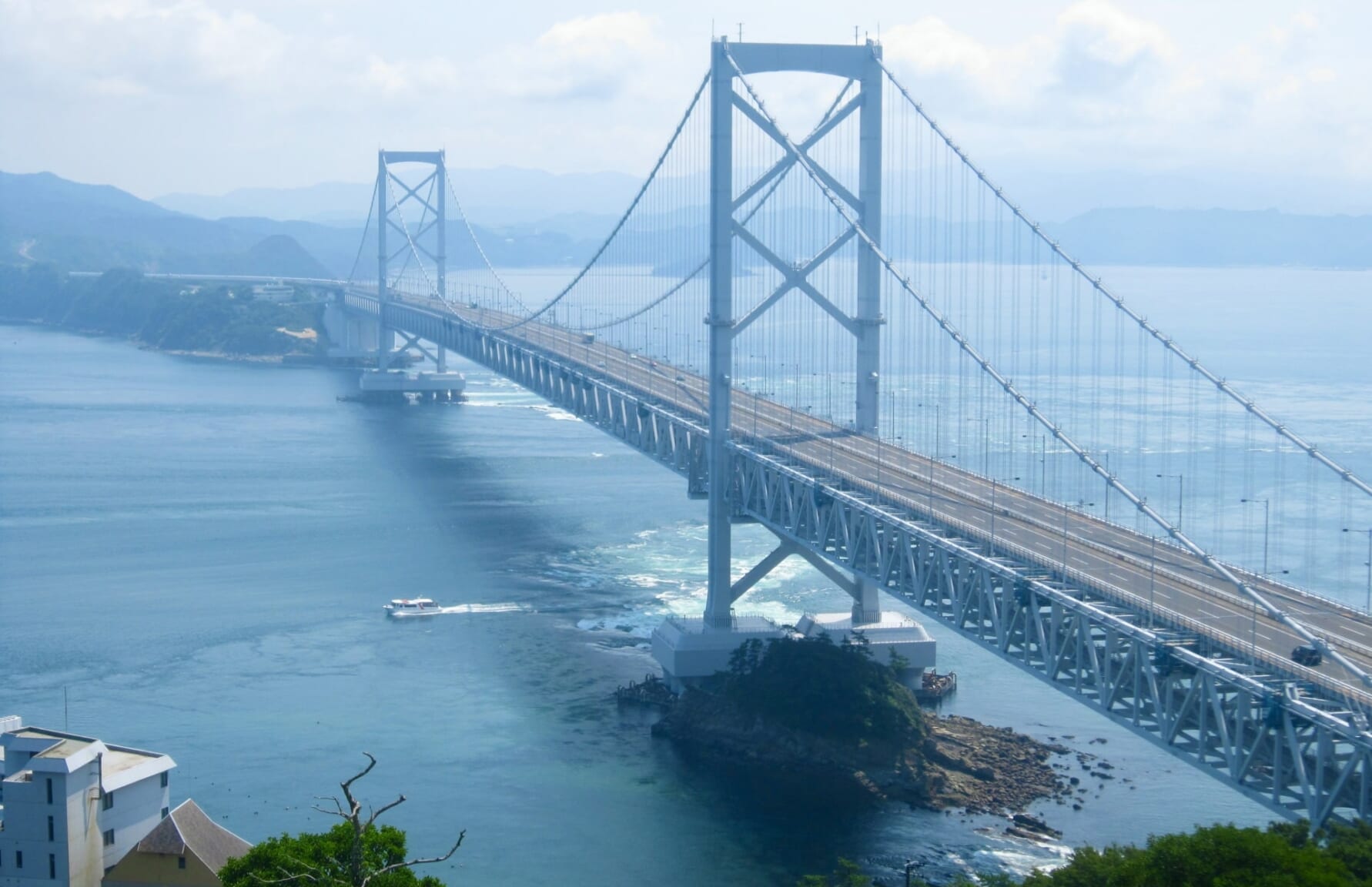 The Great Seto Bridge (瀬戸大橋), also known as the Seto Ohashi Bridge, is a stunning feat of engineering that connects Okayama and Kagawa prefectures. This series of double-deck bridges span across the Seto Inland Sea, offering breathtaking views of the surrounding islands and waters.
The bridge is not just a means of transportation, but also a popular tourist destination. The Seto Ohashi Bridge Memorial Park in Sakaide City, Kagawa Prefecture, offers a panoramic view of the bridge and the Seto Inland Sea. The park also houses the Seto Ohashi Commemorative Museum, where visitors can learn about the history and construction of the bridge.
For those who prefer a more active experience, cycling across the bridge is a popular option. The Shimanami Kaido cycling route, which includes the Great Seto Bridge, is renowned worldwide for its scenic beauty.
▶ Great Seto Bridge official website: https://www.jb-honshi.co.jp/seto-ohashi/
10. Embark on a Side Trip to the Artistic Paradise of Naoshima Island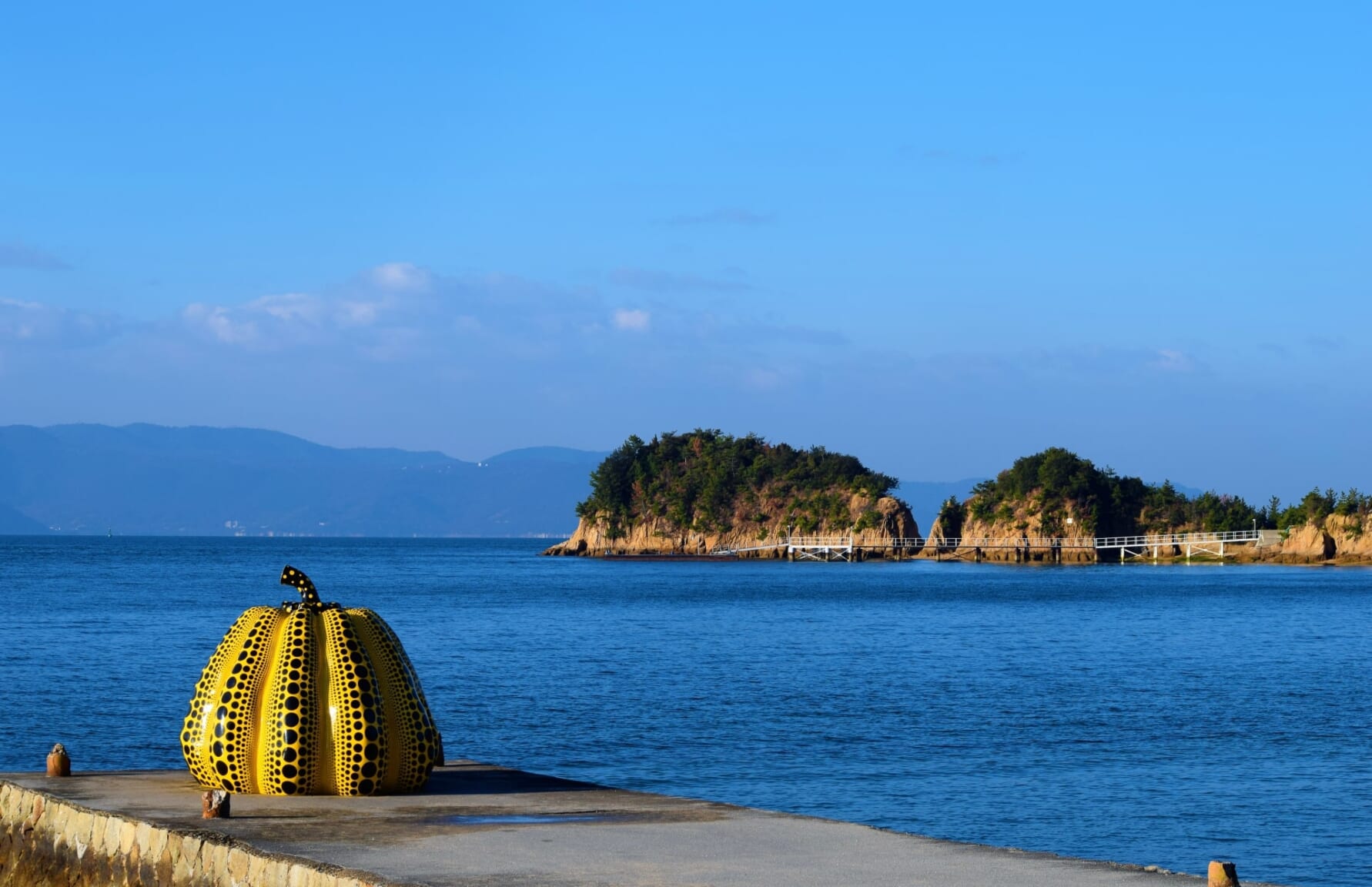 Naoshima Island (直島), often referred to as the "Art Island," is a must-visit for art enthusiasts. This small island in the Seto Inland Sea has transformed into a unique art project site, featuring numerous contemporary art museums, installations, and sculptures.
One of the highlights of Naoshima is the Benesse House, a complex that combines a museum with a hotel, where you can immerse yourself in art, nature, and architecture. Other notable attractions include the Chichu Art Museum, Lee Ufan Museum, and the Art House Project, where abandoned houses throughout the island have been converted into art installations.
A day trip to Naoshima from Okayama is quite feasible. The island is easily accessible by ferry from Uno Port, which is a short train ride from Okayama City. Once on the island, you can explore the art sites by foot, bicycle, or take the local bus. The island's tranquil atmosphere, combined with its artistic charm, makes it a perfect side trip from Okayama.
▶ Naoshima Island official website: https://naoshima.net/en/
---
Okayama Prefecture is a treasure trove of cultural, historical, and natural attractions. Its unique blend of traditional and contemporary experiences offers a captivating journey for every traveler. So, pack your bags and get ready to explore the diverse and delightful wonders of Okayama.
▽Check out the attractions you should experience across Japan with this Japan Bucket List!▽
▽Check more things to do in other prefectures in Chugoku Region below!▽
▶︎10 Best Things to Do in Tottori
▶︎10 Best Things to Do in Shimane
▶︎10 Best Things to Do in Hiroshima
▶︎10 Best Things to Do in Yamaguchi
▽Subscribe to our free news magazine!▽

For more information about traveling in Japan, check these articles below, too!
▽Related Articles▽
▼Editor's Picks▼
---