Starbucks JIMOTO Frappuccino from Yamanashi, Ishikawa and Okinawa
3 JIMOTO Frappuccino to be Sold Nationwide in Japan in Summer 2022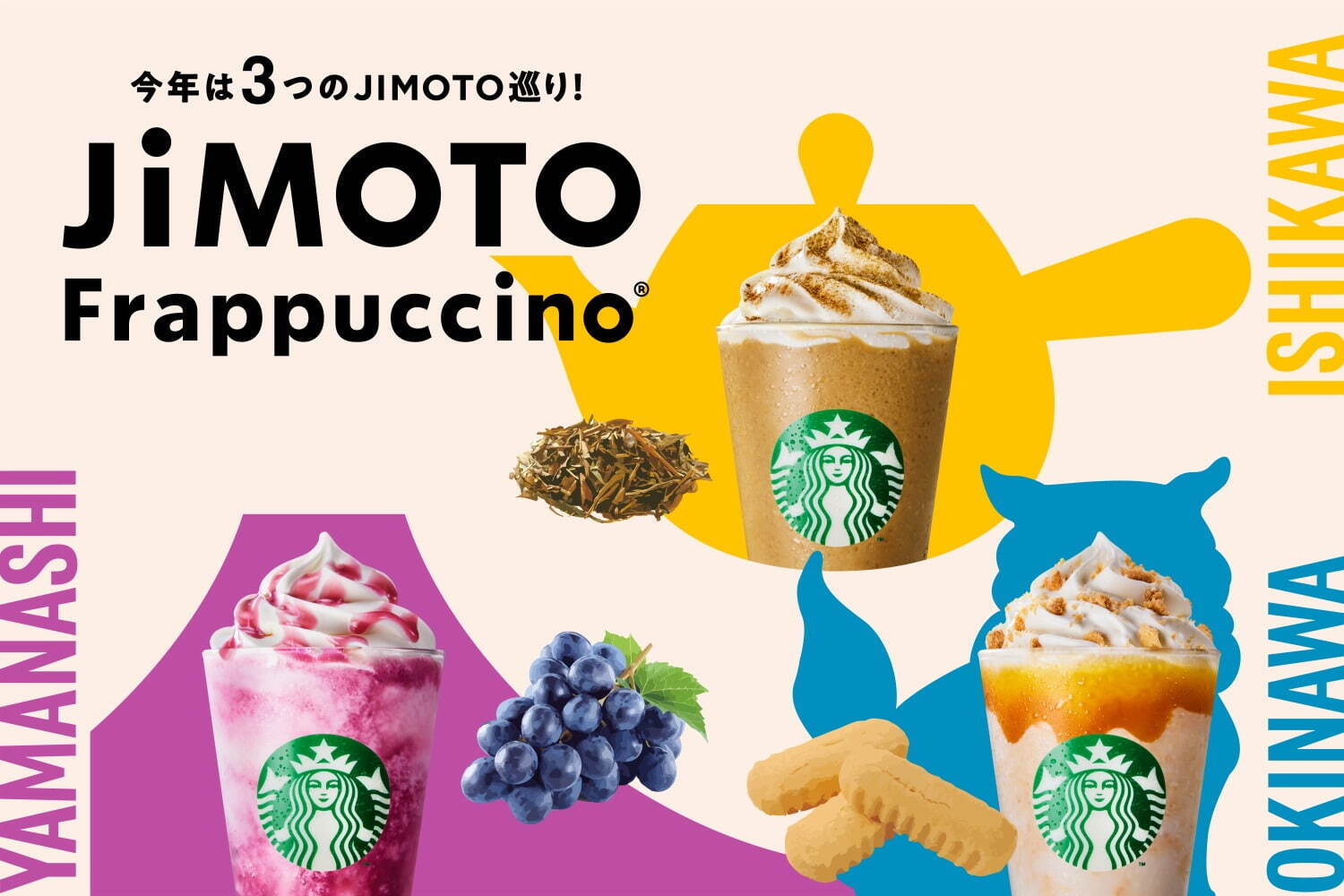 Last summer 2021 Starbucks Japan launch 47 JIMOTO Frappuccino to celebrate its 25th anniversary. Jimoto in Japanese means "home town/local", and the 47 JIMOTO Frappuccino refer to the 47 prefectures in Japan. For this limited edition Starbucks made 47 different frappucinos, one for each prefecture, and they collaborated with local partners to create a special and unique flavour with local and famous ingredients from each place.
We explained more about this campaign in this article:
This limited edition was a great success and the public loved it. Part of the fun was that each special drink could only be purchased in that prefecture. So if you wanted to try the special frapuccino from Hokkaido, you had to travel there. But the the downside was that there were also many people who were unable to get some of the flavors they wanted to try.
For this people this summer 2022 Starbucks is selling three types of JIMOTO Frappuccino at Starbucks stores nationwide since August 3 (Wednesday) to August 31 (Wednesday), 2022! The JIMOTO Frappuccino from Yamanashi, Ishikawa, and Okinawa prefectures are being reintroduced from the 47 JIMOTO Frappuccino limited edition in response to the feedback from customers who wanted to try the frappuccinos from other prefectures.
The new frappuccinos are being sold at stores nationwide and the recipe for each JIMOTO Frappuccino has been updated for the re-launch, so the flavors have been brushed up to offer even more of a local taste!
OKINAWA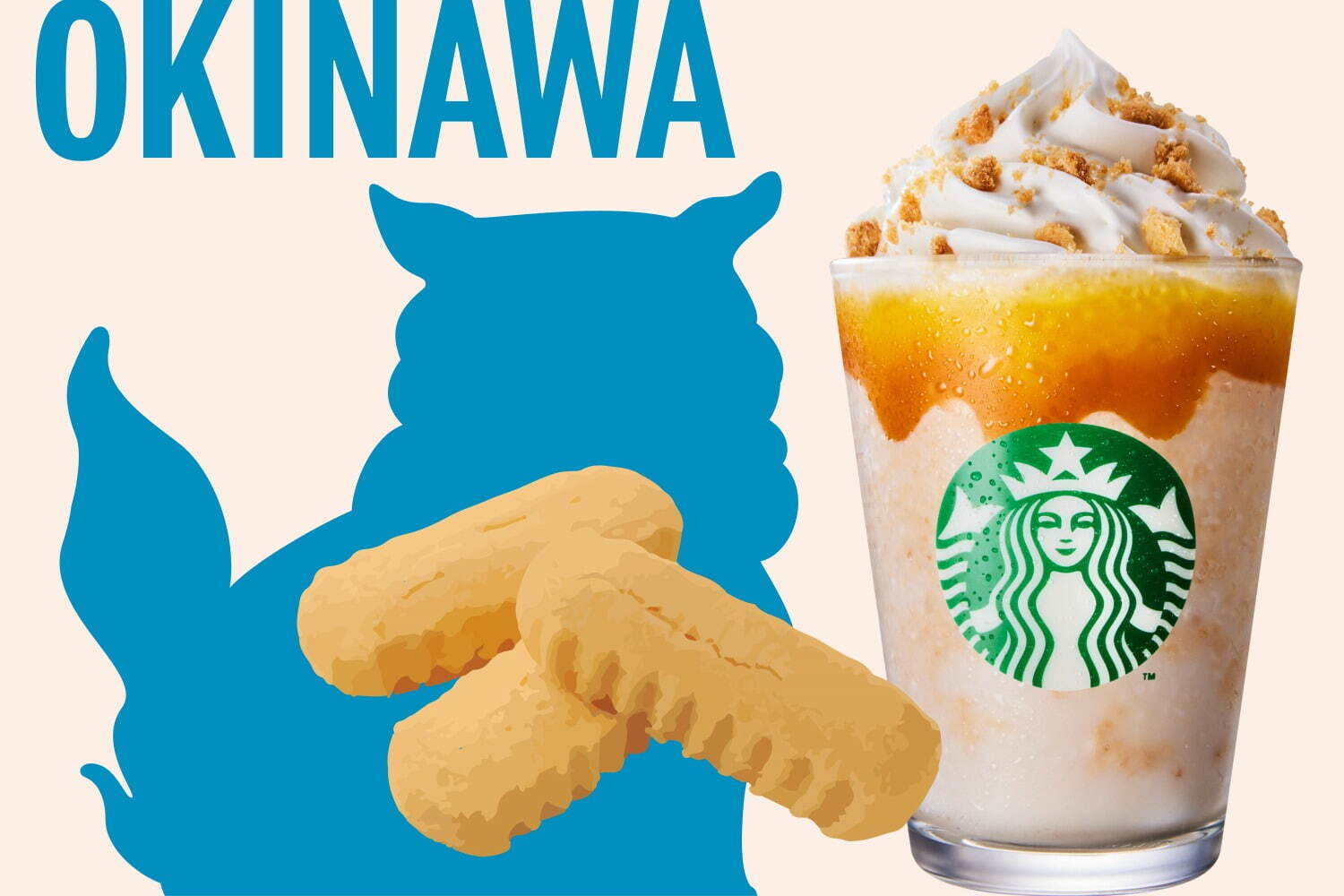 Okinawa Kari Chinsuko Vanilla Caramel Frappuccino
Starring the traditional Okinawan biscuit Chinsuko, the Okinawa Kari Chinsuko Vanilla Caramel Frappuccino have a special texture. The sweet and gentle vanilla-milk flavour base are accented with caramel sauce and crunchy chinsuko, finished with whipped cream topped with crushed Chinsuko biscuits.
The yummy chinsuko and the smooth vanilla caramel Frappuccino make an excellent match!
ISHIKAWA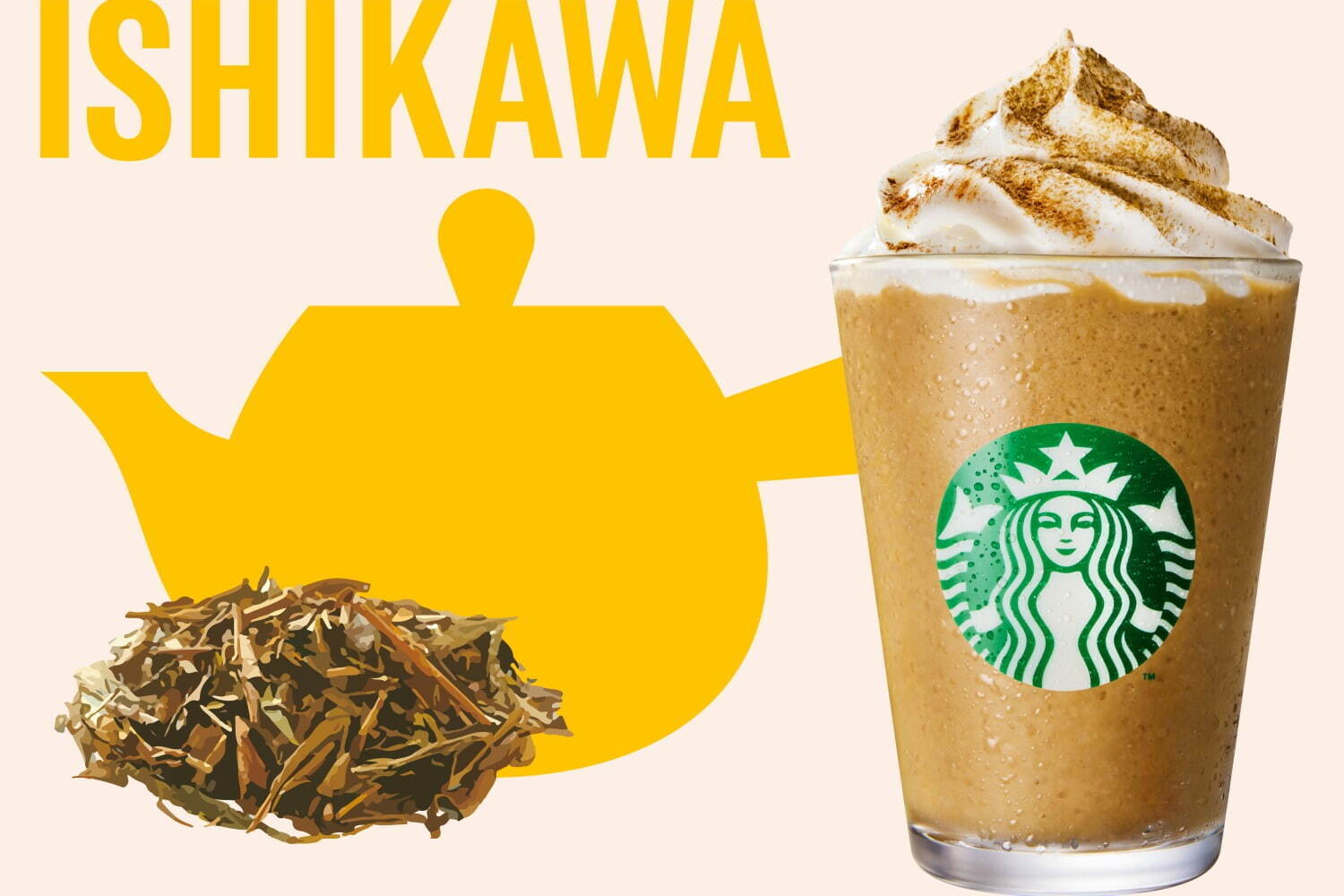 Ishikawa Iiji Bo Hojicha Frappuccino
Featuring everyone's favorite local tea in Ishikawa, the famous Kaga Bo Hojicha tea blended with milk this frappucino allows you to enjoy the soft aroma and rich flavor of Kaga Bar Hojicha. The topping is whipped cream and Kaga stick hojicha powder.
You can enjoy the harmony of the gentle Kaga-bo hojicha and the milky flavor!
YAMANASHI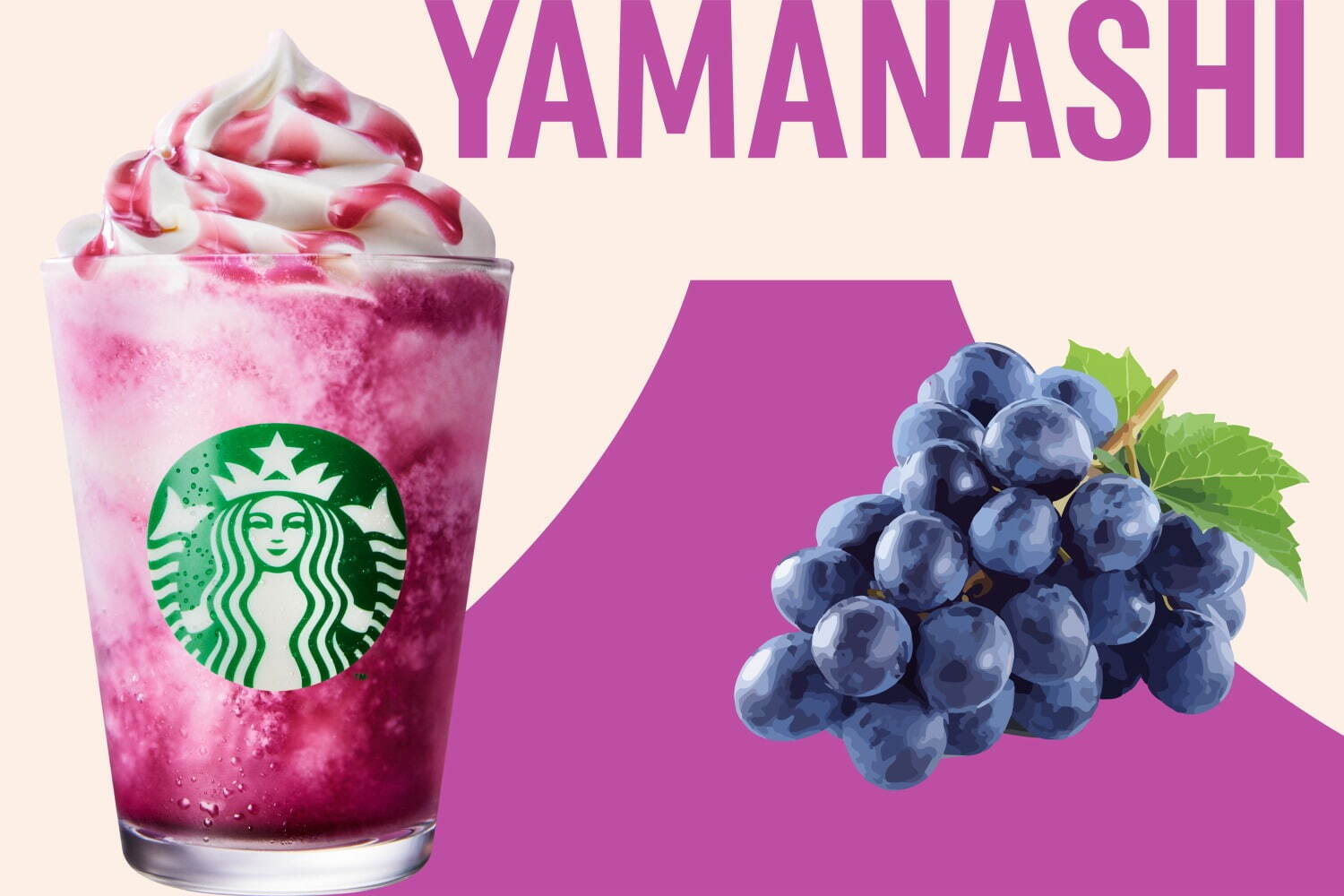 Yamanashi Tete!! Grape White Chocolate Cream Frappuccino
This frappuccino blend the rich sweetness of Yamanashi's specialty grapes with white chocolate. The mild white chocolate flavor base is mixed with Yamanashi grape syrup, topped with whipped cream.
The juicy grapes syrup and gently sweet white chocolate create a "heartwarming" flavor!
Products are available from 3 August until 31 August 2022 at Starbucks stores nationwide. They all come in a tall size and the price is 668 yen for take-away and 680 yen for in-store.
For more information about Starbucks Japan unique drinks and stores or best places to visit in Okinawa, Yamanashi or Ishikawa, please check out these articles too!
▽Related Articles ▽
▼Editor's Picks▼
---