Best Coffee Shops in Japan (apart from Starbucks)
Relax enjoying the best cup of coffee in Japan!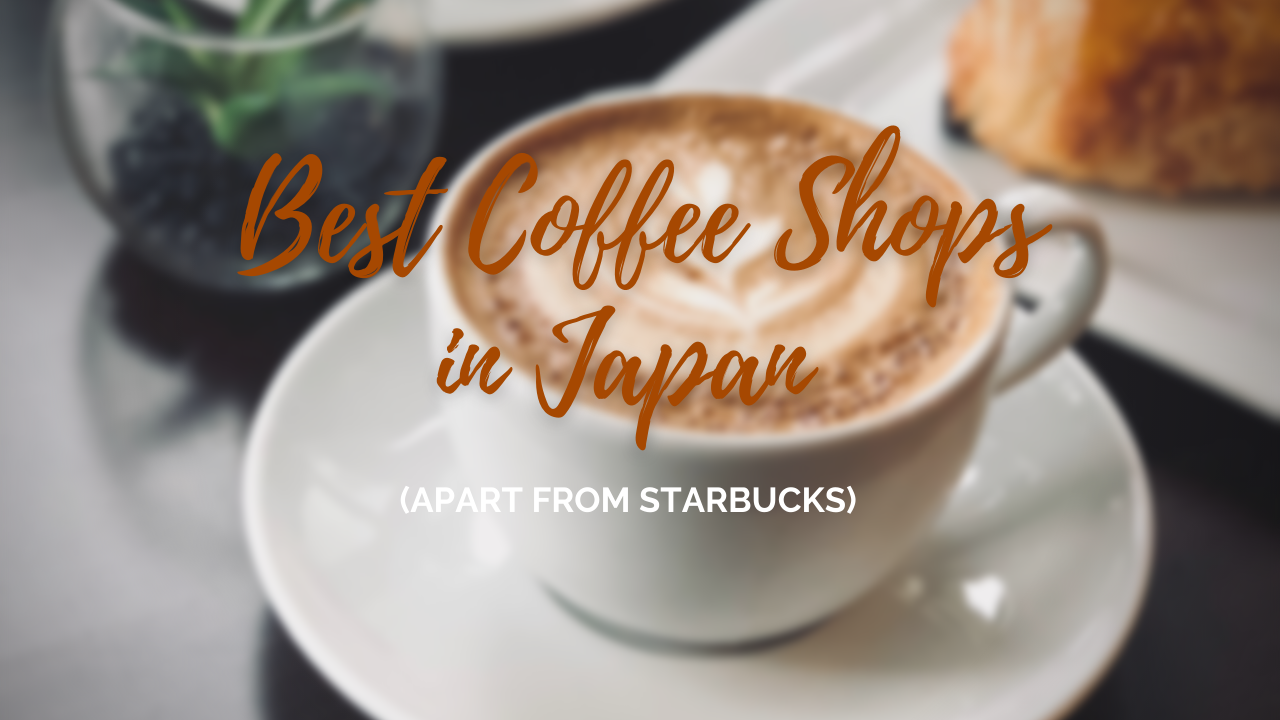 Are you the type that is not a "person" until you have your first coffee in the morning? Or do you just like the taste of good coffee? Me too!
When I first moved to Japan one of the things that I struggled the most from (and still struggle a bit) was coffee. Unlike Japan where there is a custom of drinking tea, I come from a country where there is a tradition of drinking coffee. The coffee is good, and most importantly: cheap. For a dollar or two you can get a delicious coffee. So I used to drink 3-4 coffees with milk a day (my bio says I'm a coffee addicted, and I'm not kidding😂).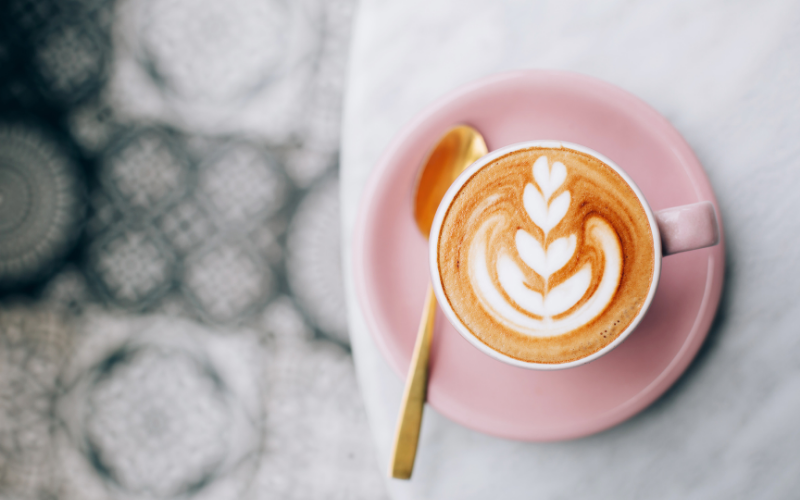 Some of you may be wondering, why did I struggled with coffee when moving to Japan, if they also have coffee there? Well, because I have a picky palate when it comes to coffee. I don't like cheap coffees from 24-hour convenience stores, and in Japan coffee in many places is usually expensive. During the first months it happened to me several times that I paid for a coffee with milk almost more than what I paid for my food, and when they brought it to me I couldn't drink it because it tasted horrible (for me).
So I had to research and test a lot of places, to make a list of my favorite coffee shops in Japan. I have small coffee shops in different neighborhoods on my list, but in this article I chose chains that are all over the country. When I leave my comfort areas in Tokyo, for travel or for any other reason, I can't start researching the best coffee shops in the area. But if I see one of the companies on this list, I know that I will like their coffee and it's a safe bet!
So here you have the list of best coffee shops in Japan selected by a picky coffee addict. Hope you enjoy it! 😉
Blue Bottle Coffee
The Oakland in California State based coffee company, Blue Bottle Coffee became one of my favorite places for a coffee, as long as I have one nearby. Blue Bottle Coffee has launched their first Japanese branch in Kiyosumi Shirakawa, Tokyo 3 years ago.
Luckily they were growing and opening more stores, about 12 throughout Tokyo. They are still few in comparison to other large chains, such as their American compatriot Starbucks. But I hope they continue to grow so that I can enjoy their delicious coffee from selected coffee beans around the world and the modern but simple decoration that offer a good atmosphere to relax.
Excelsior Caffé
When I don't have any Starbucks nearby, Excelsior Caffé is one of my favorite options for coffee. Something that I didn't know until I did research for this article and that surprised me a lot, is that this chain of coffee shops was established by Doutor Coffee. And I was surprised because Doutor Coffee is one of the last places I would go for coffee (to be totally honest).
But for its branch of Excelsior Caffé the company chose a more elegant line, both in the decoration and atmosphere of its coffee shops and in the quality of its products. The concept is an "modern Italian-style" coffee shop (although I'm pretty sure my Italian colleagues would have something to say about it). The perfect place to study or work. There are tables with plugs to charge your electronic devices (mobile, laptop, etc)
By the way, good news for lovers of the famous Japanese matcha is that they also serve matcha latte.
St. Marc Café
I'm going to confess something to you: I actually go to St. Marc Café for their chocolate croissants, not for their coffee. During the week I try to have something light and healthy (kind off) for breakfast. But when I want to give myself a little treat on the weekend, this coffee shop is one of my favorite places. The coffee is not the best one, but it's good and the mini chocolate croissants make up for it. In fact, St. Marc Café's chocolate croissants are so famous that the chain is also called Choco Cro and its logo is a croissant. I myself thought for months that the main name was Choco Cro, not St. Marc Café.
If you're not a fan of dark chocolate, don't worry as they also have a variety of flavors, including limited seasonal flavors. And if you don't have time to have breakfast on the store you can take it to your home, office or wherever you want!
Hoshino Coffee
If you fancy a drink in a place with a more elegant touch and privacy, Hoshino Coffee (or 星乃珈琲店) is your option. Their coffee is not one of my favorites (I'm not a fan of hand-drip coffee) but it's good, and I like the atmosphere of the place but above all I love their delicious French toast and pancakes! They take a while to serve it because they are handmade, but I assure you that the wait is worth it.
On its website Hoshino Coffee says that they are a Japanese-Western fusion style of cafe-restaurant. And certainly its stores have an atmosphere of an old European coffee shops, preserving the japanese essence. And although I already told you that I'm not a fan of hand-drip coffee, at Hoshino Coffee they use premium Arabica coffee beans selected by their own specialist. So it's a delicious and quality coffee if you are into hand-drip coffee.
Tully's Coffee
Tully's Coffee, a is very popular coffee shop chain among the Japanese, is an American company in the style of Starbucks, although with a greater variety on the menu, especially in the food. In addition, as with many foreign chains with stores in Japan, they also have drinks adapted to local taste, such as drinks with green tea. Or seasonal flavors like the flavor of sakura (cherry blossom) in spring.
The coffee here is good, and there are different styles for all tastes in different sizes. As I said, Tully's has a similar design and concept to Starbucks or Excelsior, so it is one of the places I like to have a coffee with friends after meeting for lunch or to go alone to study or work. In my opinion, the Tully stores have a slightly more elegant and relaxed vibe than the other similar chains.
And this is my list. What do you think? Is there a coffee shop that you like in Japan that is not on my list? I will be happy to hear your recommendations!
▽Related Articles ▽
▼Editor's Picks▼
---